Smarter Circuit Breaker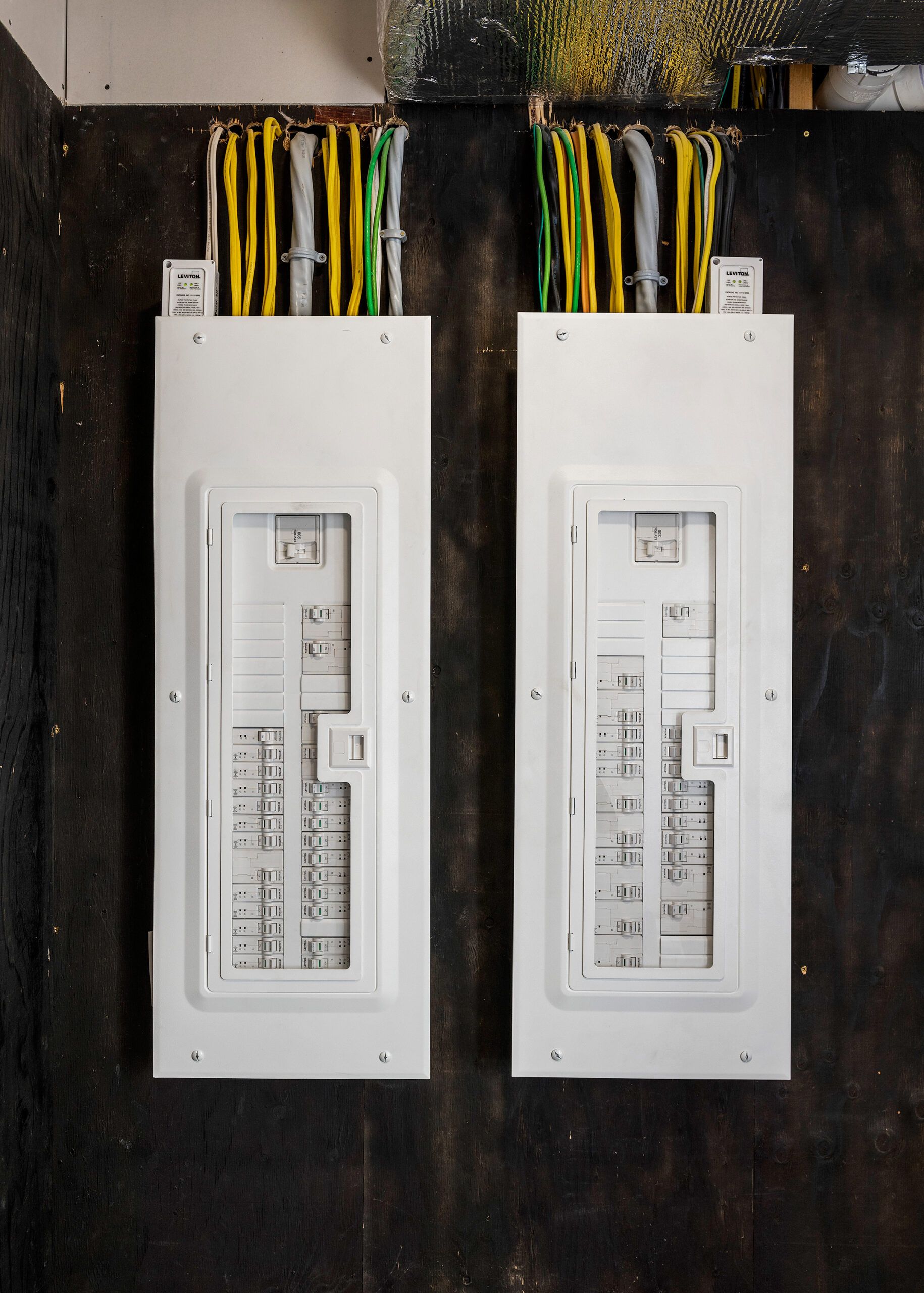 Instead of old-school, electrical-box eyesores, we opted for two sleek load centers with observation windows that keep the circuits dust-free. Their plug on design made installation easy. And we added Internet connectivity that will allow the future homeowners to turn off any circuit breaker remotely, view their energy consumption in real time, and calculate their monthly energy costs.
LOAD CENTERS: Leviton
Hidden-in-Plain-Sight Door Stops

One of the innovations visitors to our 2019 Idea House oohed and aahed over most is a product that's barely noticeable. And that's the beauty of it! These nearly invisible doorstops hold and release doors in both open and closed positions and can be installed from the bottom, side, or top with little clearance. Installed flush-to-the-floor, they use a retracting pin powered by a rare-earth magnet to connect with a strike plate for a strong stop and hold.
DOORSTOPS: Ghostop
Historically Accurate Window Hardware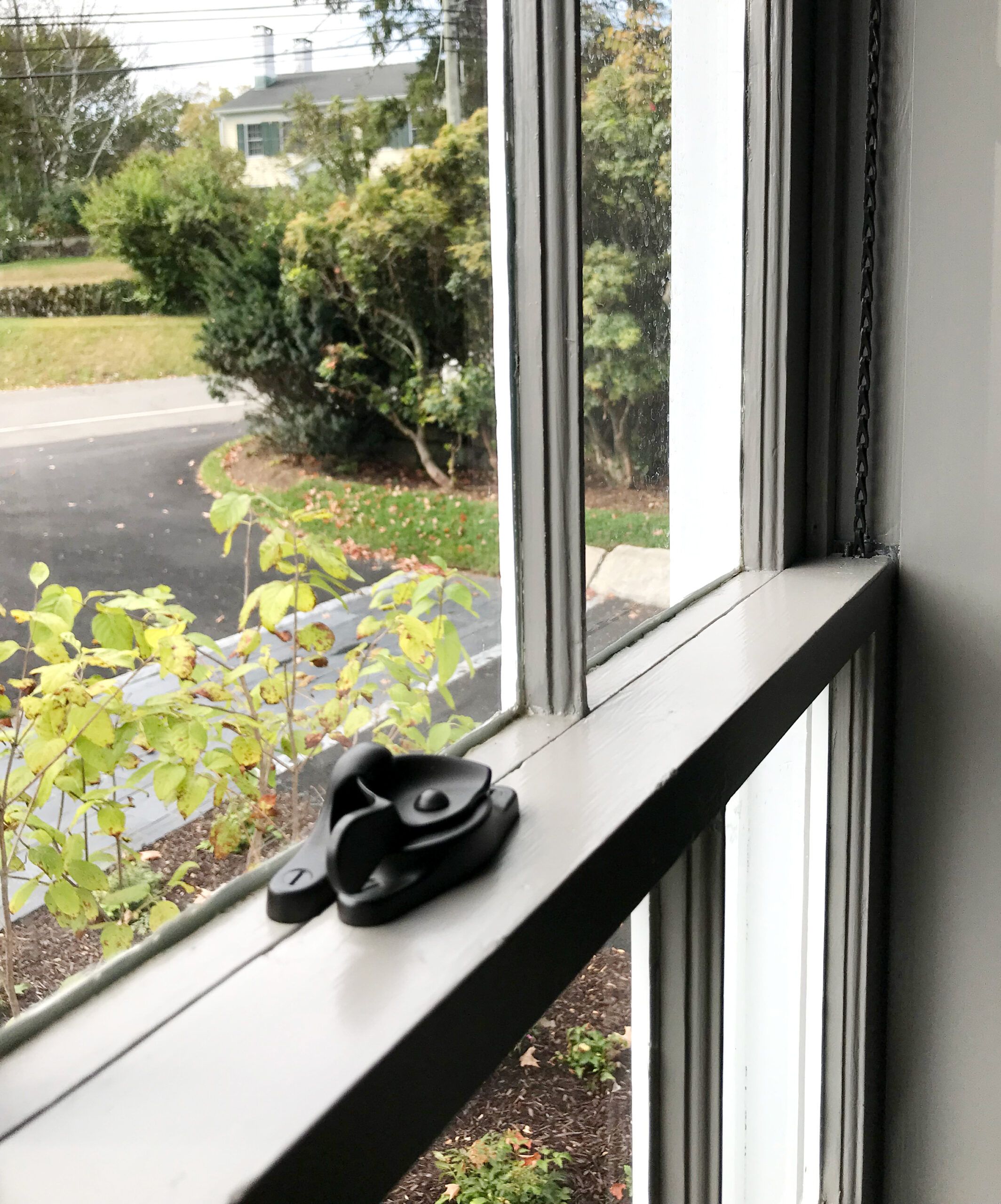 Possibly the most painstaking part of the restoration of the original house was bringing the dilapidated windows on the facade and driveway side back to their former glory. KARP master craftsman Gil Violette carefully stripped the painted-shut double-hungs, restored rotted muntins, replaced and reglazed broken panes, and outfitted each with all-new hardware. The stylish sash pulley, chains and sash locks are historically accurate, highly functional, and should easily last another century.
HARDWARE: House of Antique Hardware
More Than a Mirror
The attractive mirrors mounted above the his-and-hers vanities in the master bath are more than sleek looking glasses. Each features multifunction touch-key options to enhance the morning routine: embedded LED makeup lighting that switches from warm to cool; indirect mood lighting that casts a soft night-light glow; an integrated demister that prevents fogging; and a Bluetooth-enabled sound system.
MIRROR: Hafele
Beauty & the Basement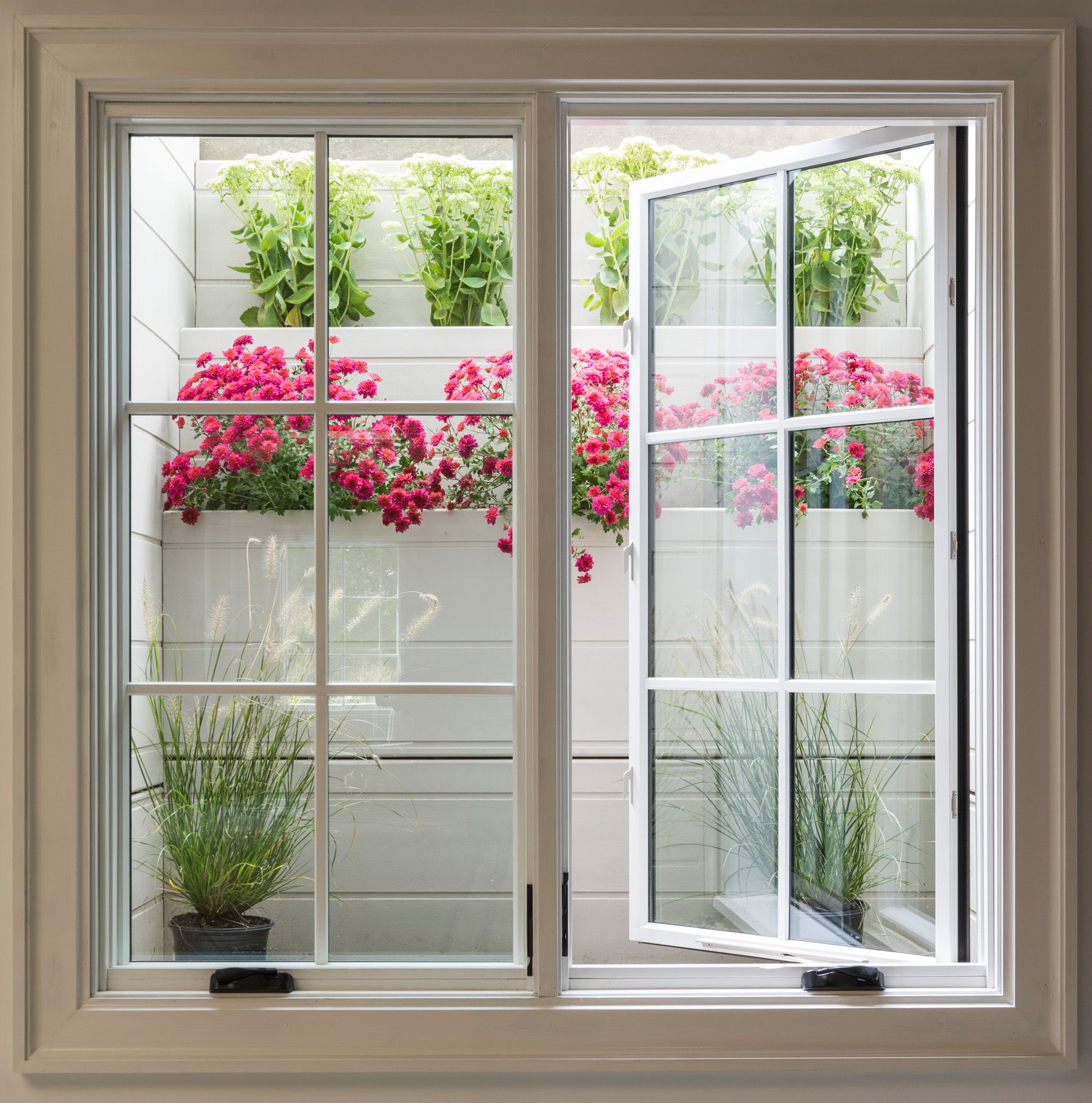 An especially nice feature for finished basements, this maintenance-free, high-density polyethylene window well doubles as a code-compliant egress as well as a planter that turns what's ordinarily a blank wall into a floral showcase.
EGRESS WINDOW WELL: BILCO
Finally, An Architectural Asphalt Roof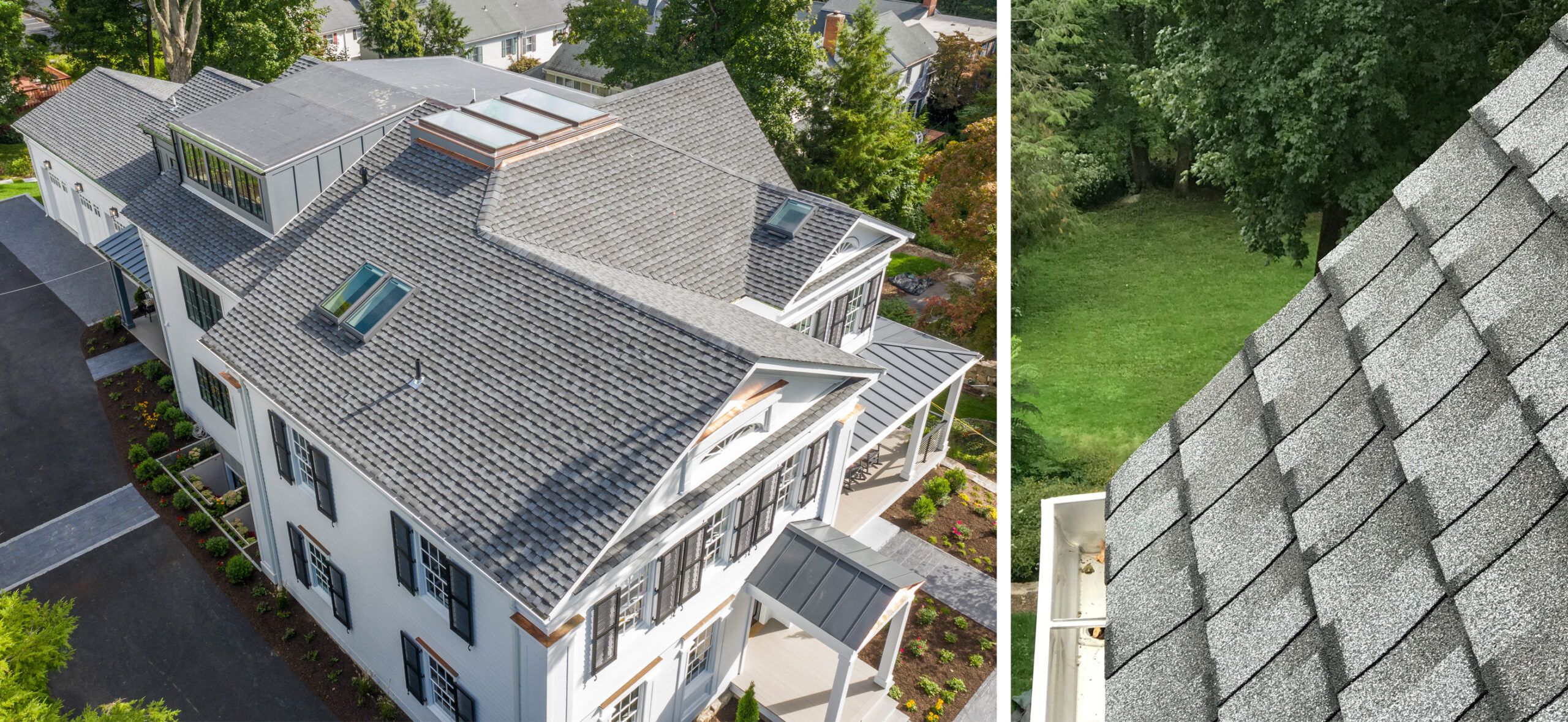 The original 1800s roof on our Greek Revival Idea House was undoubtedly made of wood cedar shakes, which had been replaced time and again. KARP wanted to replicate the textured look of wood shakes with a longer-lasting shingle that requires a lot less maintenance. GAF's new Timberline UHD Shingles fill the bill beautifully thanks to a thick profile and secondary shadow line that adds rich architectural interest. A bonus: They're blue-algae-resistant and can withstand winds up to 130 mph.
ROOFING: GAF
Perfect Plate Storage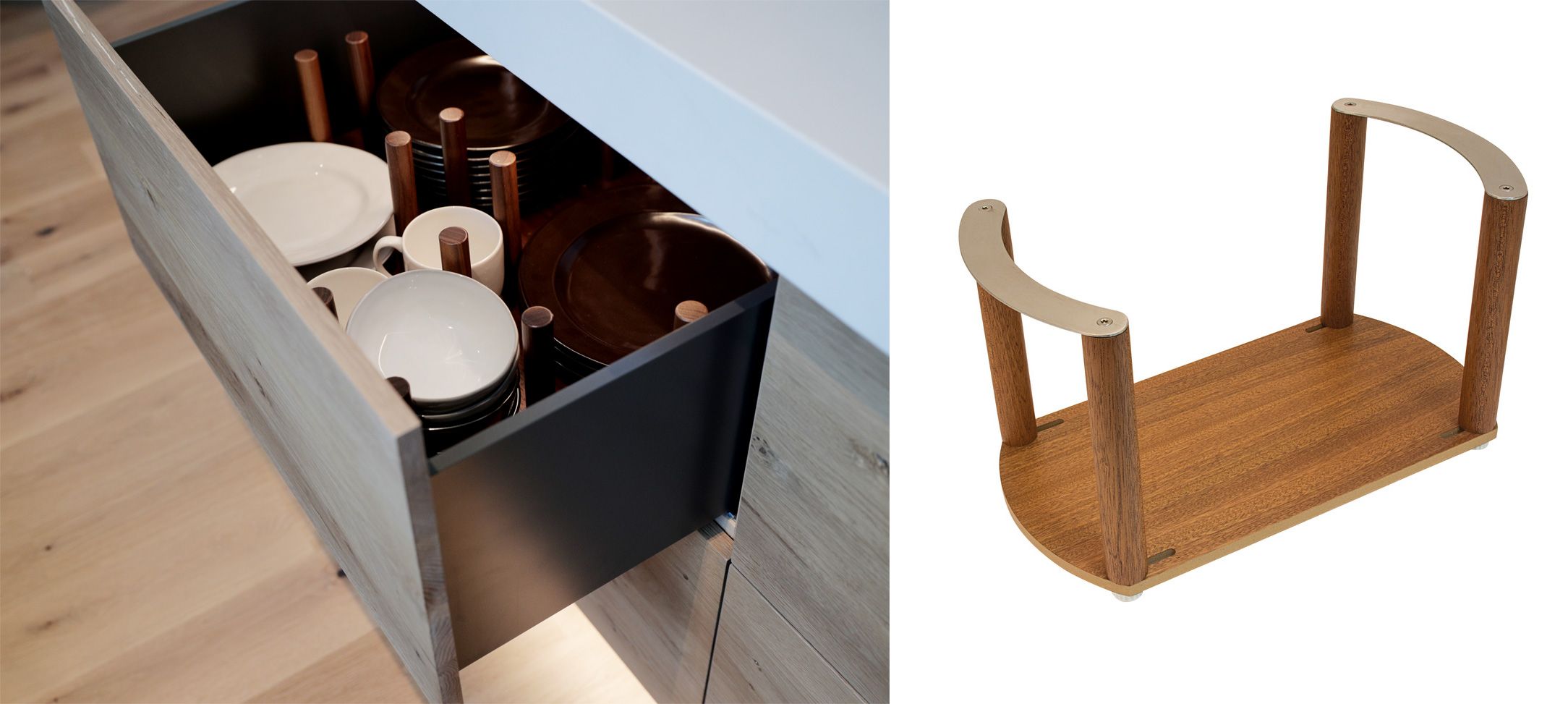 This pretty walnut deep-drawer insert features an adjustable peg-and-post design to hold plates of any size securely in place. It also comes with a detachable plate holder with stainless handles to easily bring plates to the table.
PLATE ORGANIZER: Häfele
Superior Shutters…in a Box!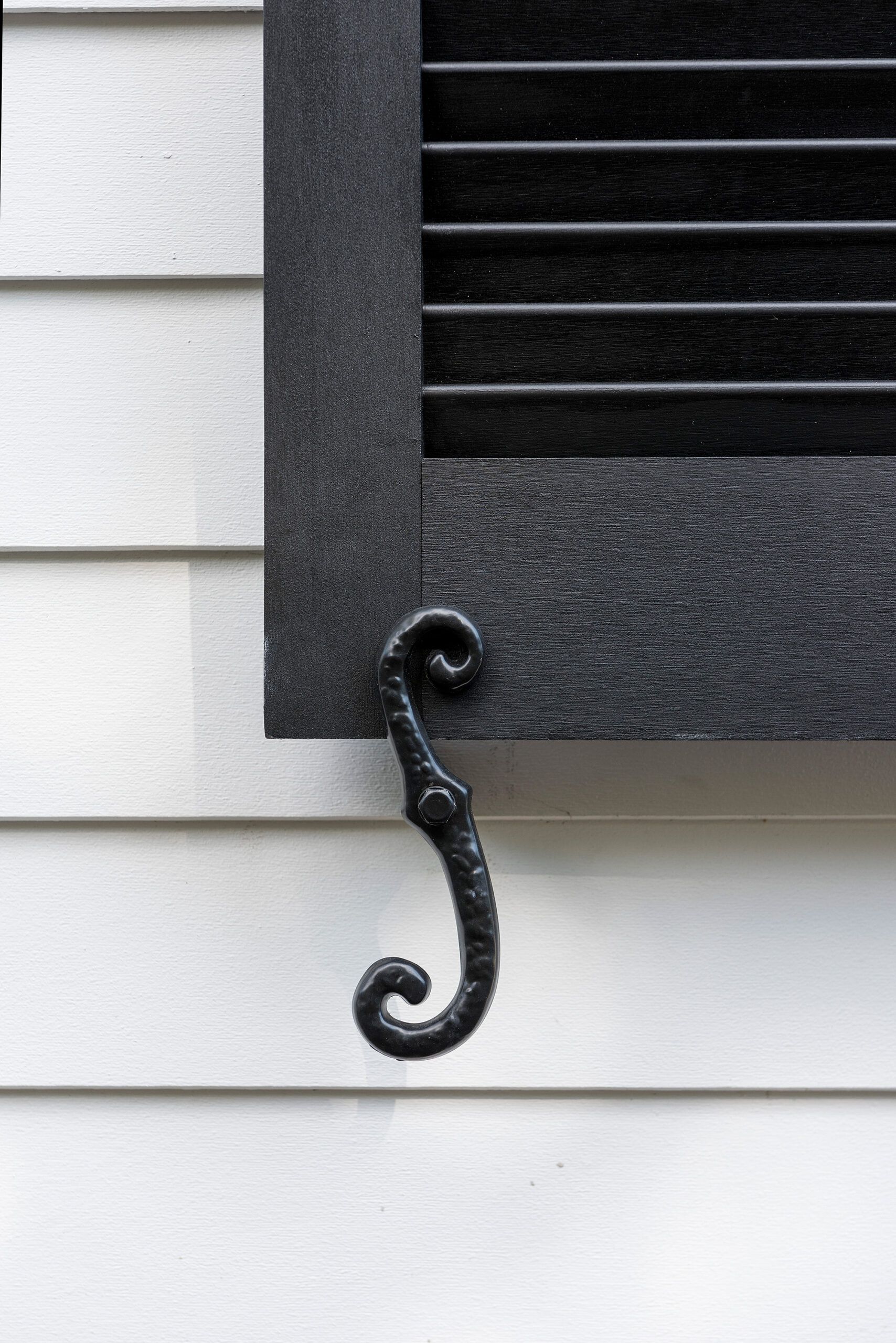 This company seems to have cracked the code for delivering affordable, customizable, weather-resistant, period-perfect shutters. Assembly is a snap: just six cuts on a miter saw and 30 minutes of your time, and these PVC shutters are ready to hang. They come with fully operational shutter dogs and are warranted against expansion and contraction from humidity and moisture. Small wonder we installed them at the 2019 Idea House.
SHUTTERS: Aeratis
Freeze-Proof, Leak-Proof Faucet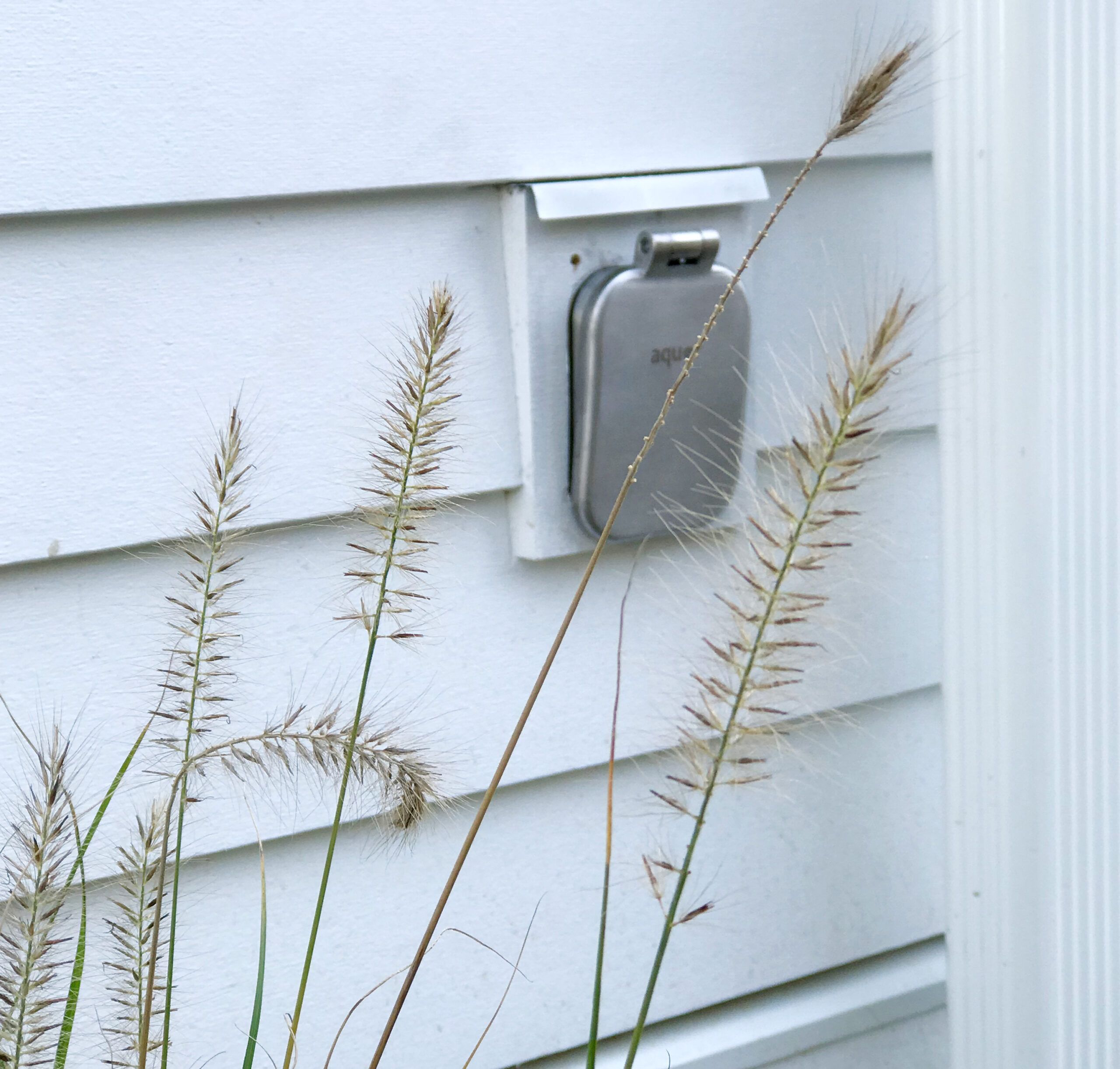 No need to shut off water to the outdoor faucet in winter or worry about fragile, leaky spigot valves and freezing pipes with the Aquor House Hydrant. This unobtrusive, in-wall outdoor faucet system is fabricated of marine-grade stainless steel and resin, and features a twist-open design that automatically signals water to flow when the connector hose is inserted. A built-in vacuum breaker prevents backflow.
HOUSE HYDRANT SYSTEM: Aquor
Paver Jointing Compound Installation Made Simple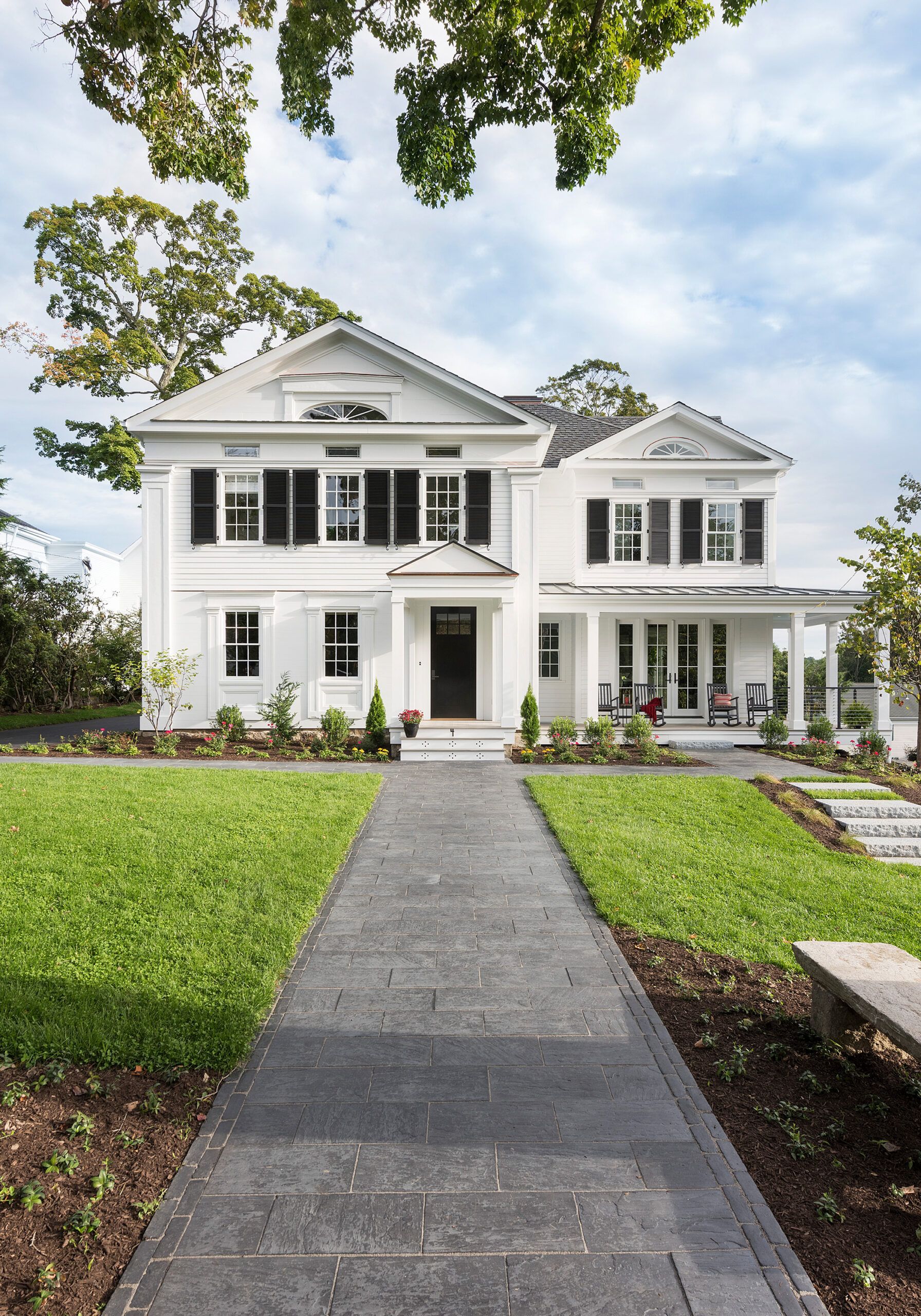 With so many beautiful pavers installed in the driveway and surrounding landscaping, we wanted to make sure that the jointing compound holding the pavers in place would stay put and stand up to the elements. This water-permeable, cement-free jointing compound applies easily and is weed-, frost-, and power-washer-resistant. You can apply it in wet or dry weather, and walk on it within 24 hours. Nice.
JOINTING COMPOUND: Joint-It Simple
A Lower-Maintenance Lawn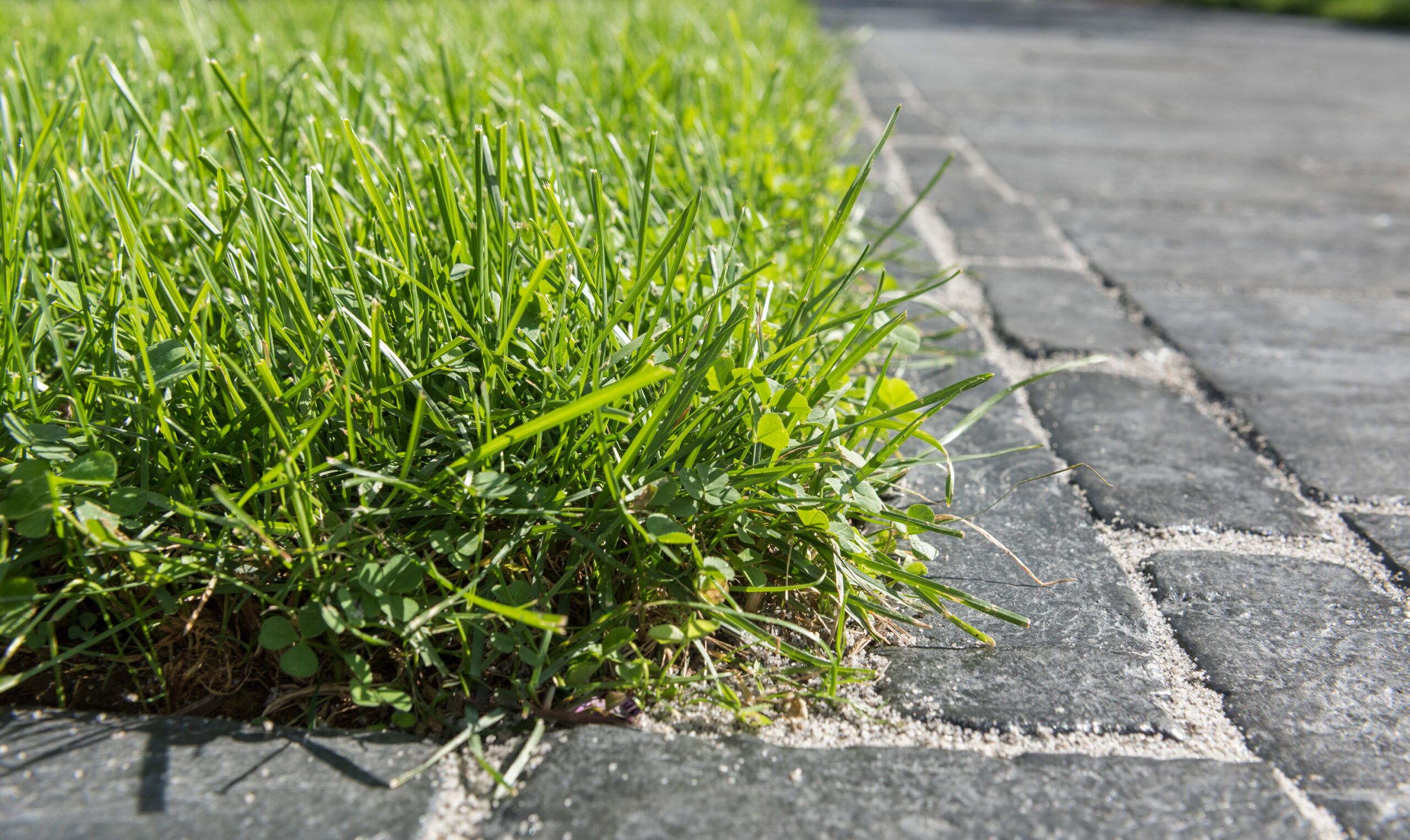 Look closely at our Idea House lawn and you'll see mini clovers sprinkled throughout the blades of grass. No, these aren't weeds. It's a specially formulated, shade-tolerant sod that needs less watering than traditional grass and zero fertilizer. The secret: Microclover produces its own self-fertilizing nitrogen. And because it's slow growing, that means less mowing with only minimal clover flowers in a healthy, dense turf. We're sold!
MICROCLOVER SOD: Sodco
A Better Batt Insulation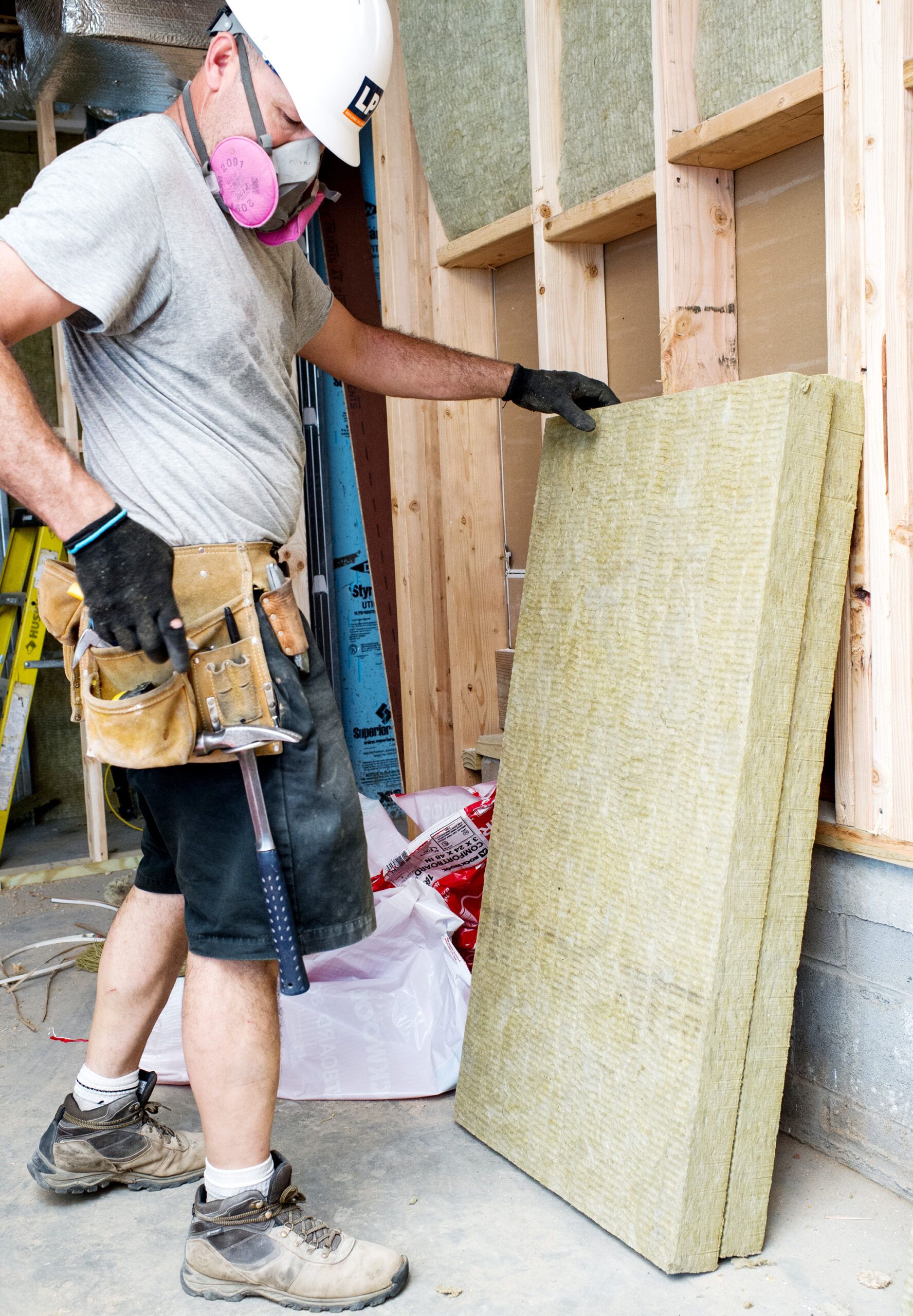 Like the builder of our last two Idea Houses, KARP chose to insulate with stone wool for its unique properties. Made from volcanic rock and steel slag woven into a dense batt, stone wool has a higher R-value than traditional fiberglass. And it's easier to install. It cuts easily with just a serrated knife and is held in place between studs by friction alone. No nails needed. Plus, it's fire- and moisture-resistant, and great for deafening sound. What more can you ask from insulation?
STONE WOOL INSULATION: Rockwool
Healthier Indoor Air Quality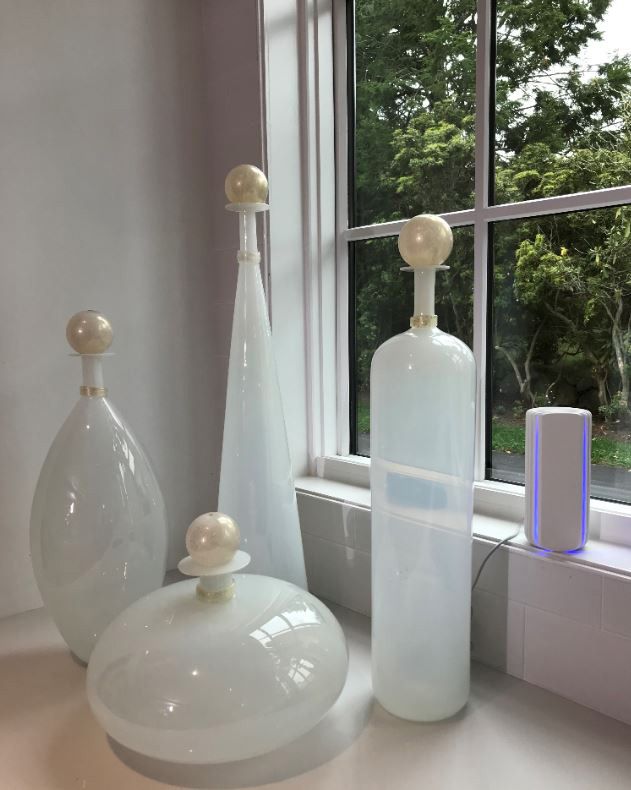 The EPA estimates that the air we breathe in our homes is 70% more polluted than outdoor air. The problem is exacerbated in newly constructed homes and remodels with tight building envelopes. We were fortunate to be among the first to install a new healthy home system called Cosmos. Inconspicuous sensors measure volatile compounds and pollutants like CO2, pet dander, and harsh cleaners. If air quality is compromised, Cosmos sends an alert to your phone and automatically turns on the nearest ventilation fan so that you—and your house—can breathe easier.
HEALTHY HOME SYSTEM: Cosmos from Panasonic
Warmth Underfoot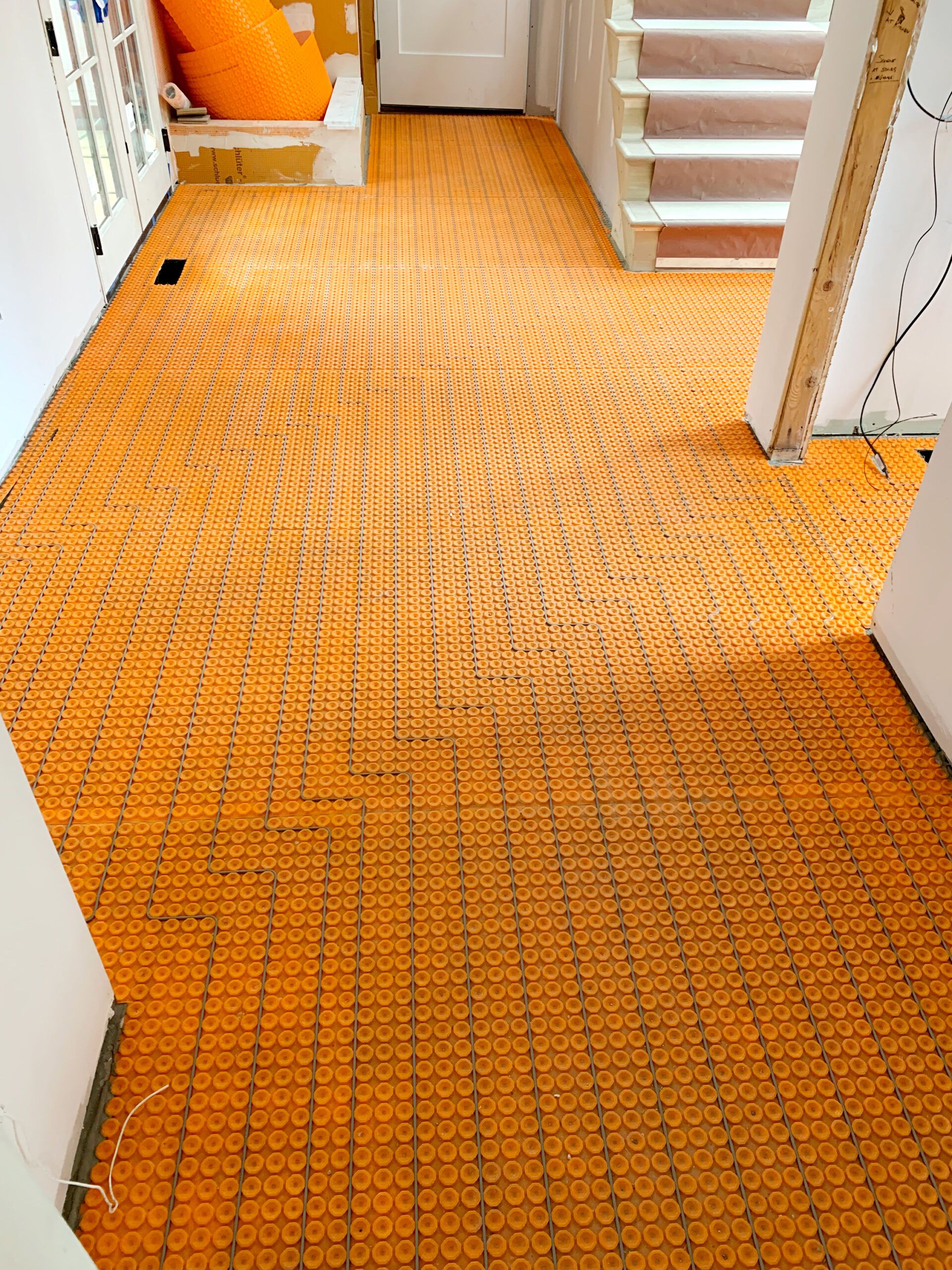 When the temperature drops, tile floors become uncomfortably cold for bare toes. We added electric floor warming to two spaces where bare feet (and paws) are most likely to come in contact with chilly tile: the mudroom and master bath, including the shower and its bench! Before tiling, heating cables are spaced evenly in the grooves of an uncoupling membrane that makes for an easy install and prevents cracking. Here in the mudroom, warm and toasty floors encourage family members to shed wet shoes at the door.
ELECTRIC FLOOR: DITRA-HEAT from Schluter-Systems
Energy Use Monitor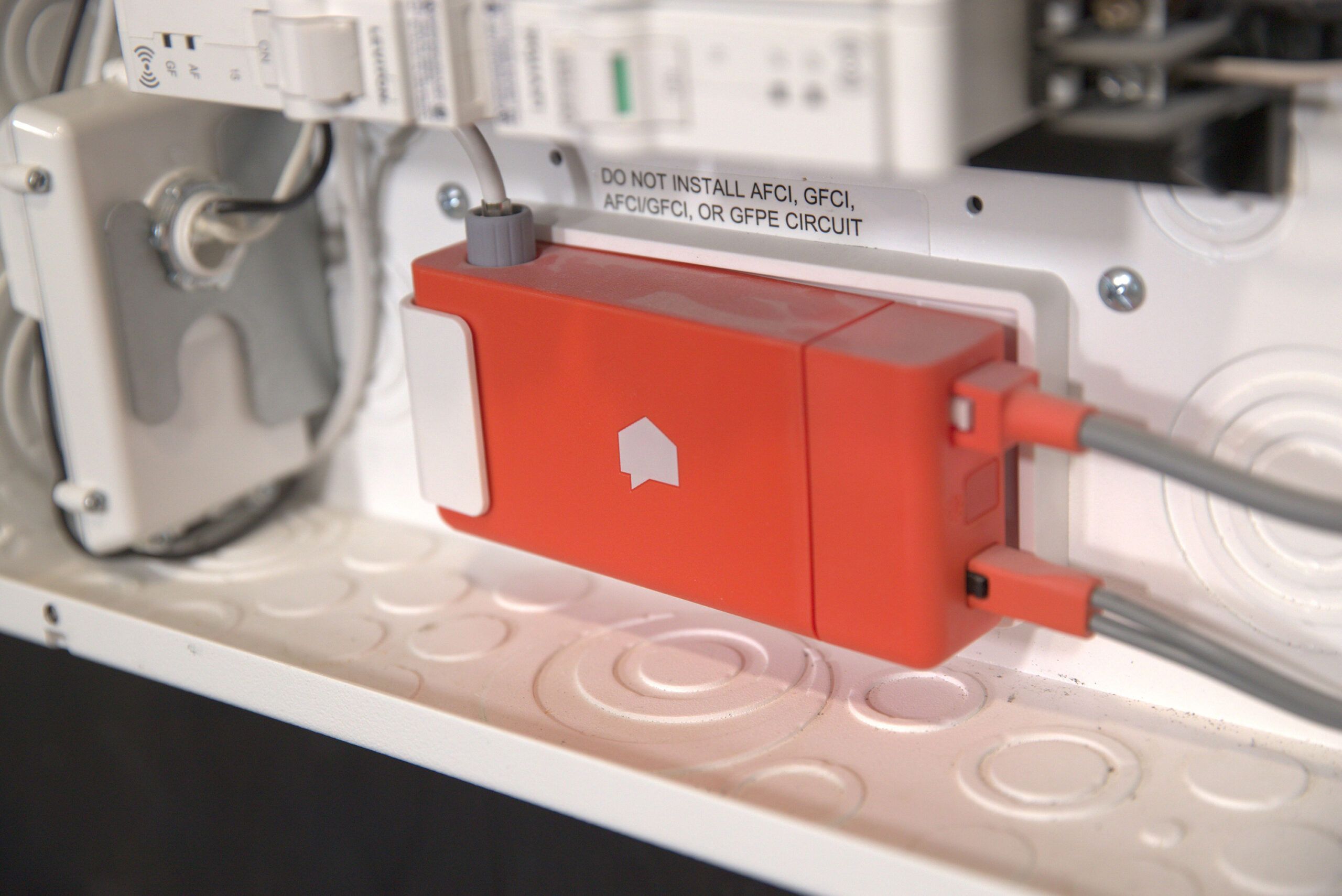 Installed by an electrician in the electrical panel at our Idea House, this little unit provides energy consumption insights in real time. Why is that important? Understanding a home's activity can help identify energy hogs and appliances inadvertently left on or off, while helping families set goals to make their home efficient and save money. And that's energy well-spent.
HOME ENERGY MONITOR: Sense
Easy Hardscape Choice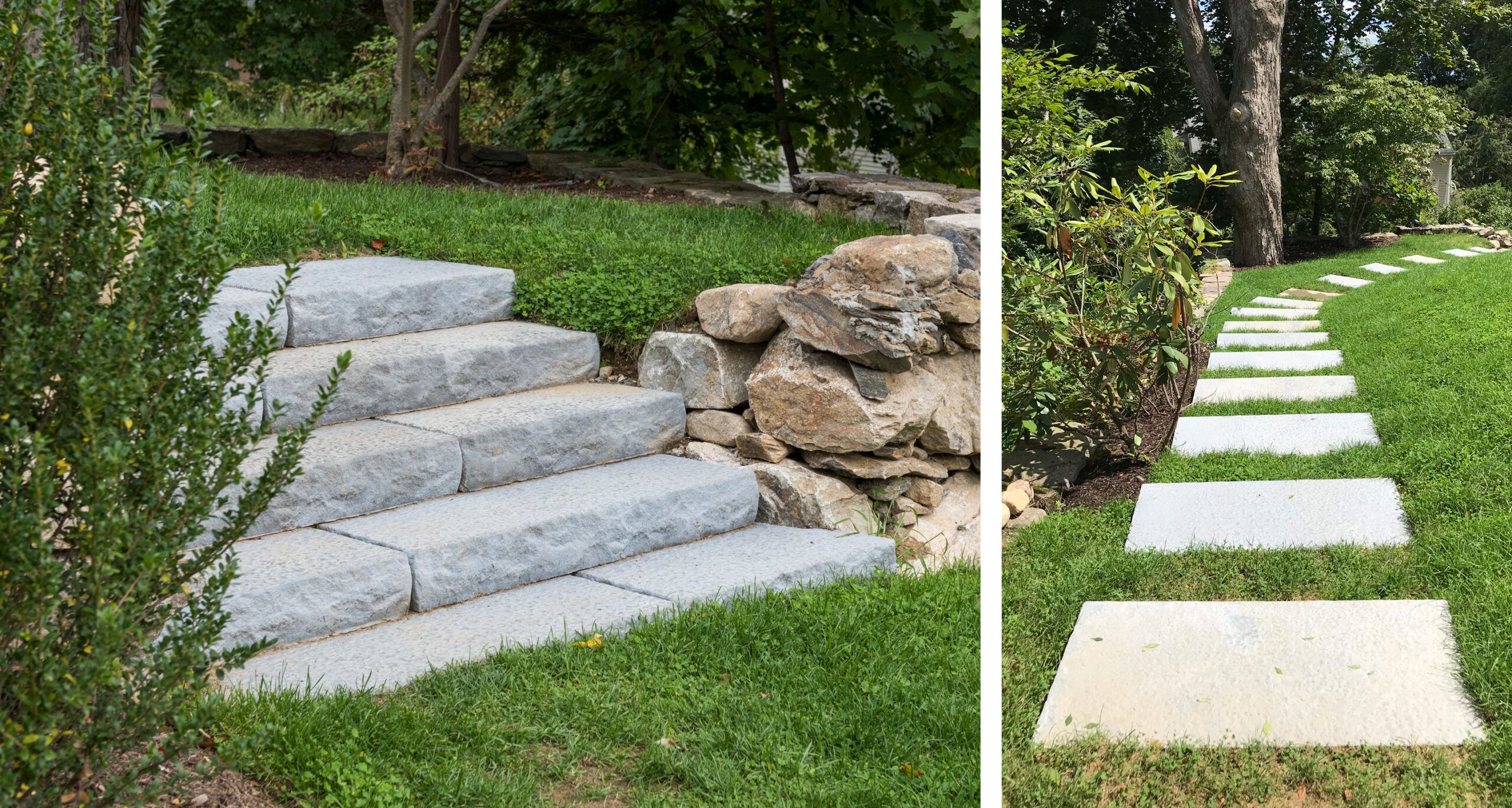 Located on a sloped lot, the Idea House needed lots of steps to make navigating the landscaping easier. Instead of natural stone, we chose these hefty, authentic-looking steps that are cast in concrete from historic molds. They're less expensive than stone and look as if they've been hand-chiseled by old-world artisans.
STEPS: Unilock
Beautiful Black-Out Shades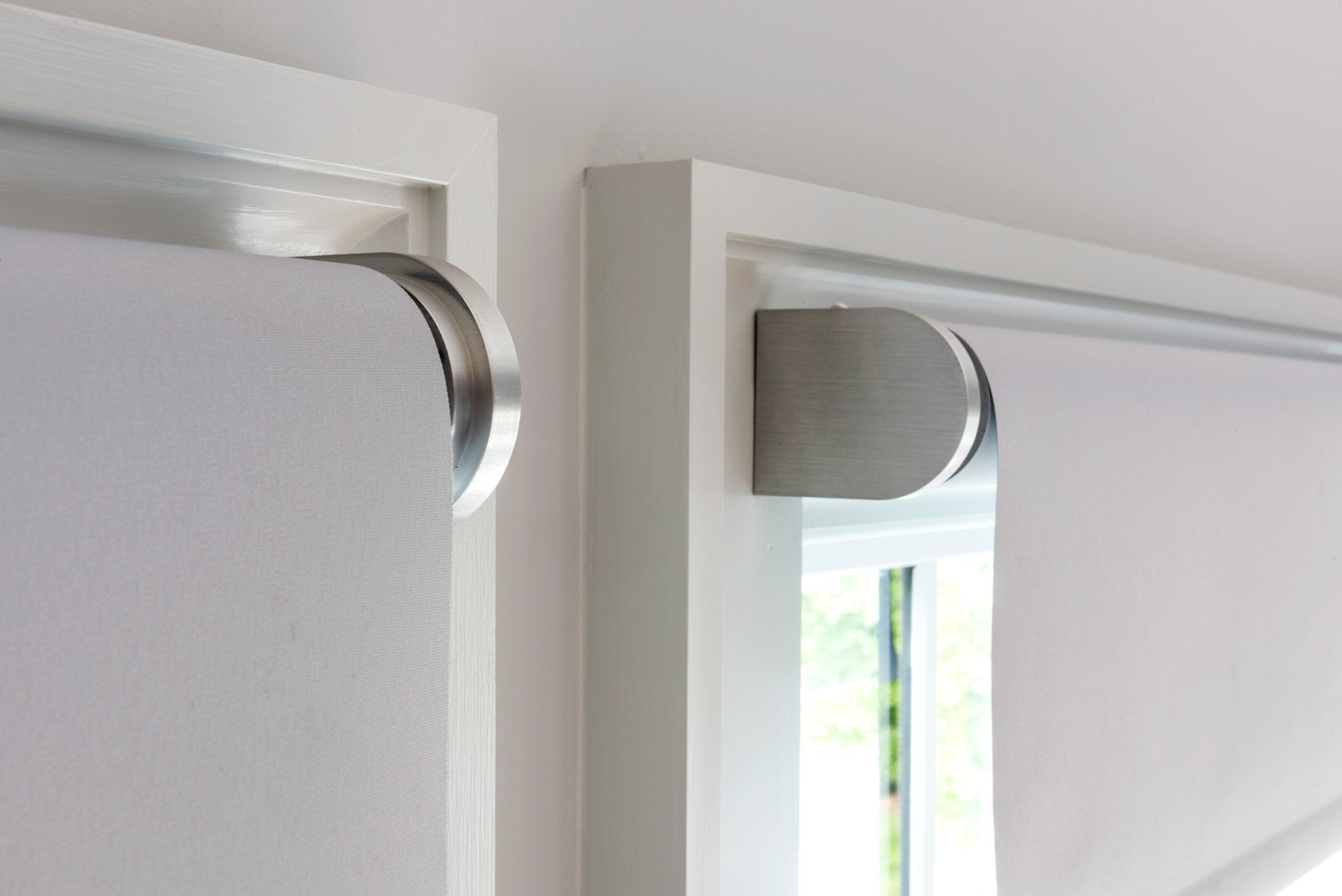 We love the sleek modern functionality of these custom blackout window shades in the master bedroom. No unsightly wires or screws or need for valances. They can be mounted inside or outside the window casing for a streamlined look that blends seamlessly with the architecture. Battery-powered and remote-controlled, they're the ultimate in beauty and convenience.
WINDOW SHADES: J Geiger Shading
Natural Light Where You Need It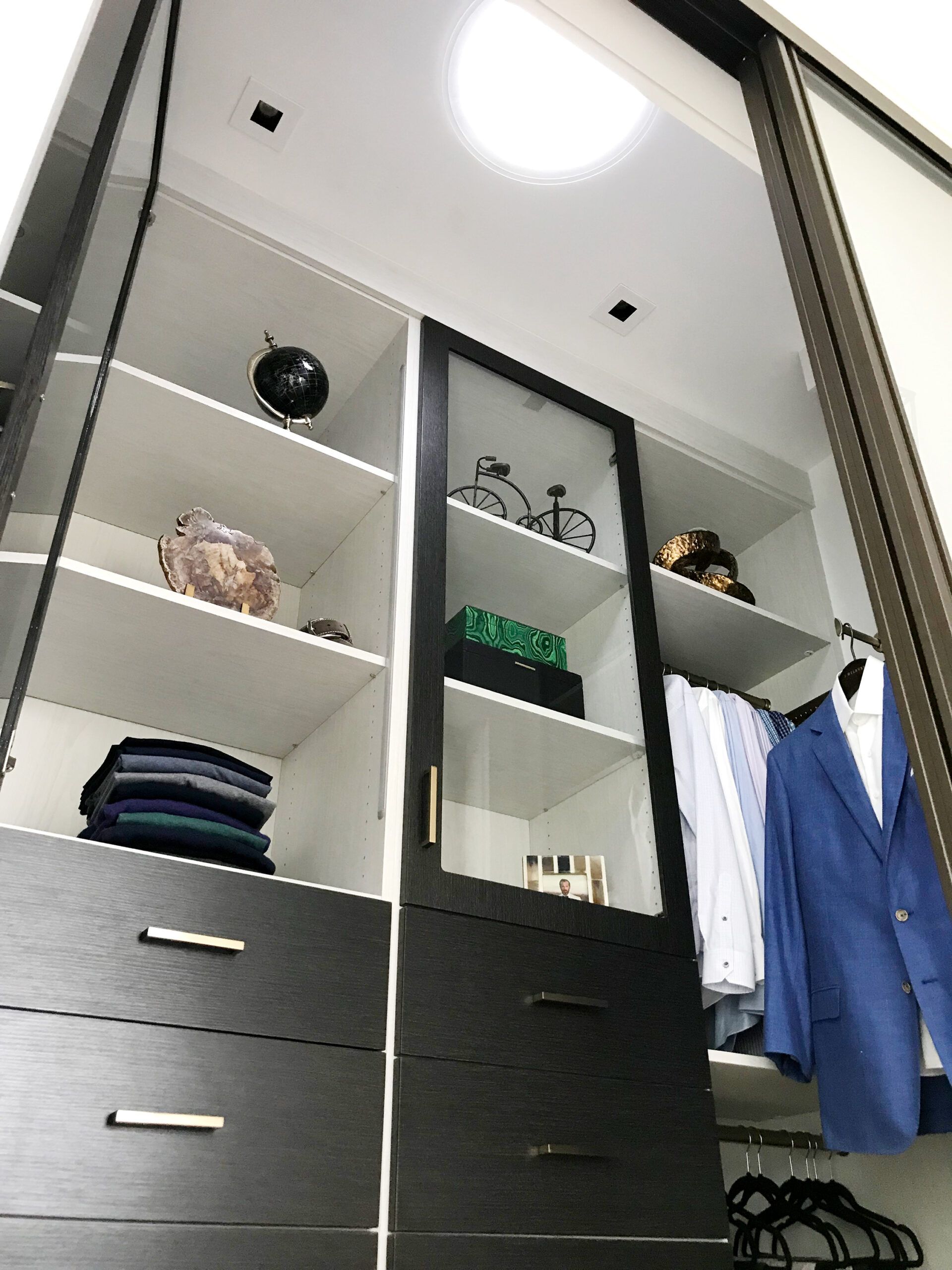 One of the generously sized closets in our master en suite has no exterior walls. To solve for the lack of windows, KARP Project Manager Gordon Jacobsen installed a Sun Tunnel, or tubular skylight, to capture daylight at the roof and stream it via a highly reflective tube angled into the ceiling of the closet below. When it comes to matching the right wardrobe colors, nothing beats natural daylight and this Sun Tunnel made it possible.
SUN TUNNEL: VELUX
Venting, Reinvented to Meet Code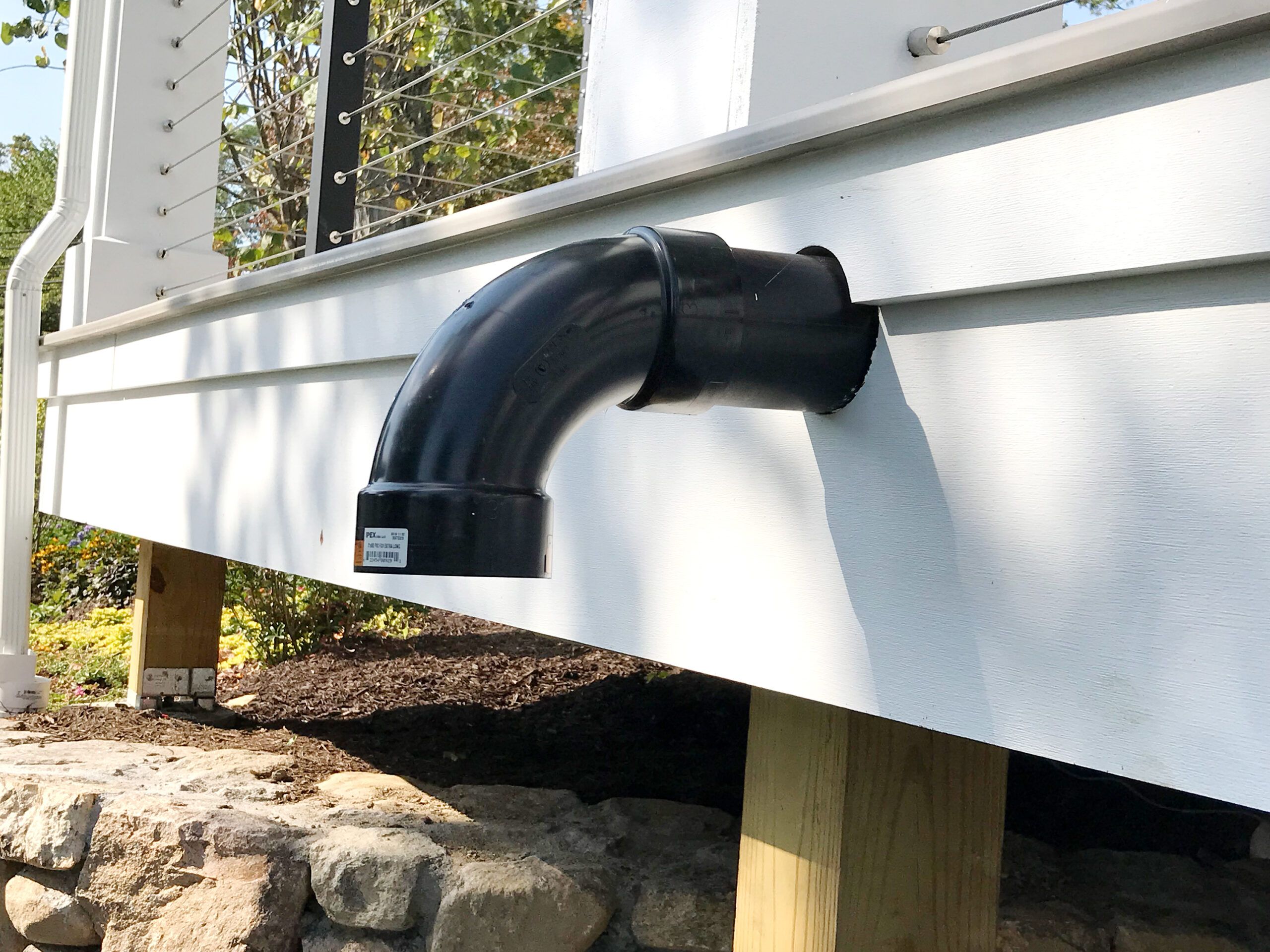 Over the years, standard PVC plumbing pipe has been widely used for gas flue venting. But PVC can fail over time, causing health and safety concerns. To meet new gas flue venting codes, remodelers and builders are now required to use System 1738, an engineered PVC that is designed to resist typical failures of standard PVC vent pipes and fittings. The terminations, seen here in black, can be painted to match the color of your house. We're proud that our Idea House is a showcase for this new, do-it-right venting product.
FLUE GAS VENTING: IPEX System 1738
Learn more: Watch now as TOH plumbing & heating expert Richard Trethewey explains how flue gas venting is being reinvented with System 1738.
Squeak-Free Subflooring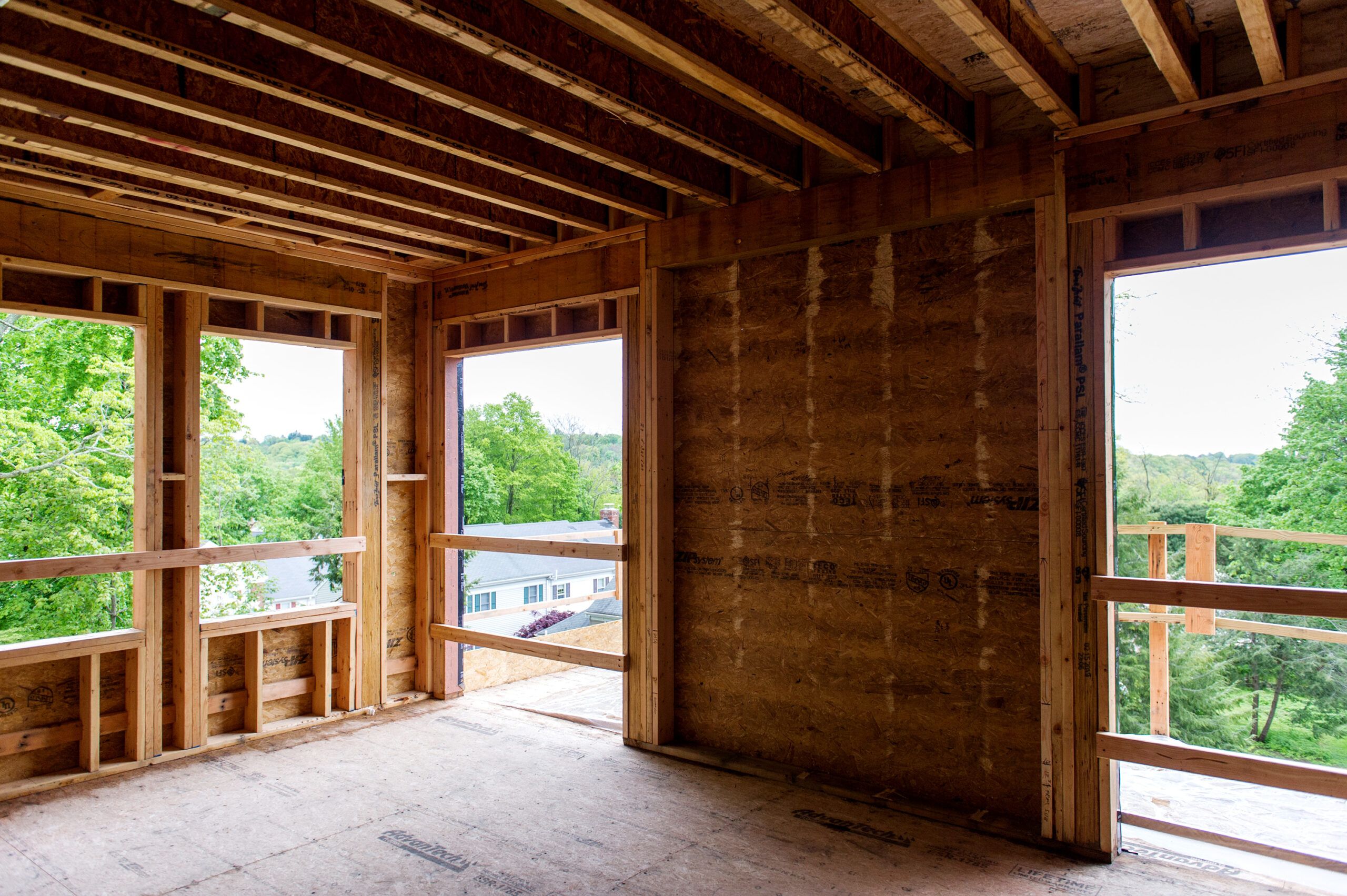 Most people don't think about what's under their wood floors until the floors start squeaking. Instead of OSB (oriented strand board) or plywood, which soaks up moisture when exposed to the elements during the build, we installed high-density, engineered wood subflooring infused with water-resistant resins to make sure that never happens at our Idea House. It does a better job of holding floor fasteners securely in place, helping to reduce nail pops, preventing floor bounce, and getting rid of those pesky creaks and squeaks.
SUBFLOORING: AdvanTech
Easier Window Flashing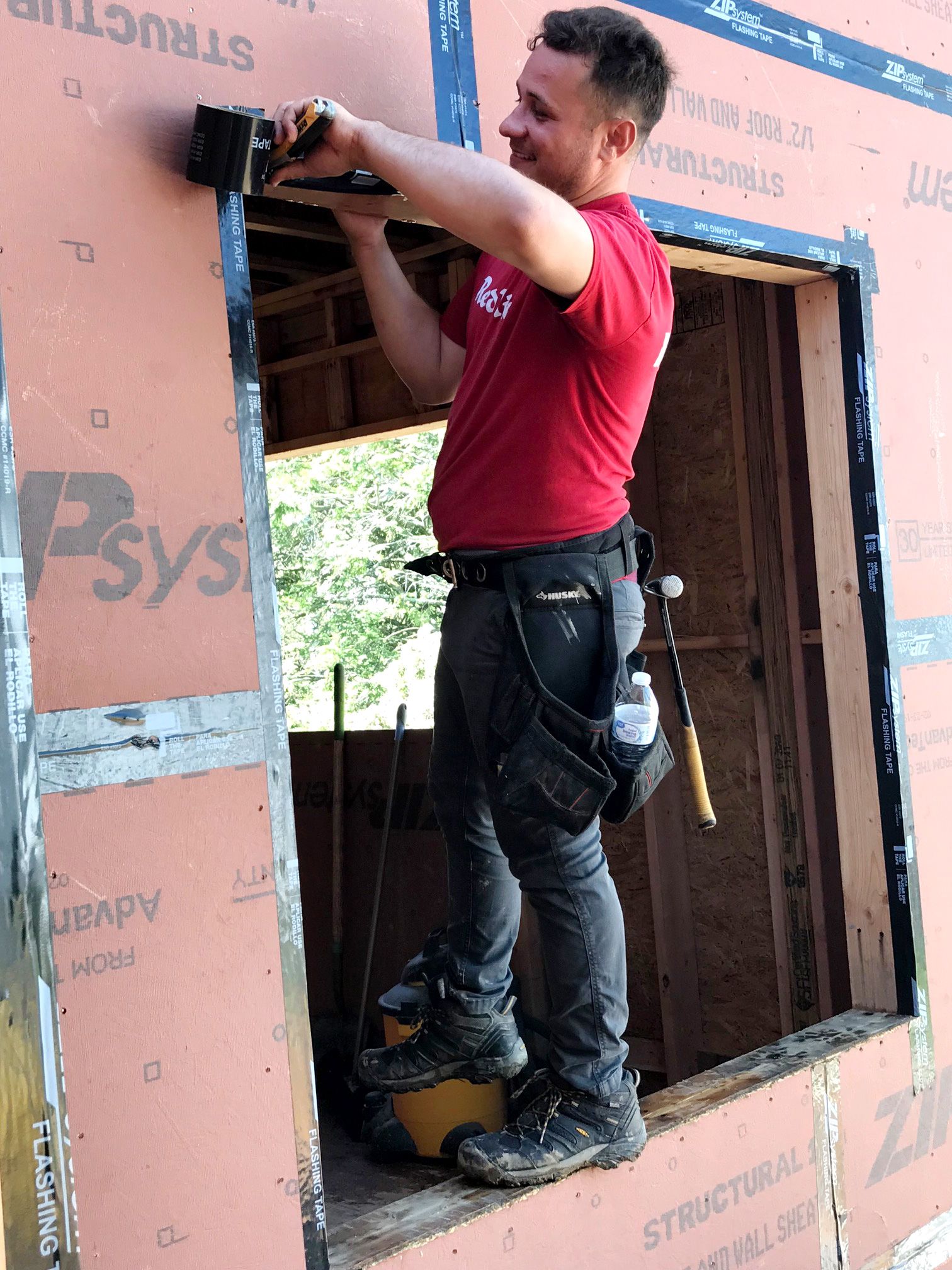 A strong WRB (weather resistant barrier) is the first line of defense against extreme weather, and inferior flashing around windows makes for an easy target. The relatively new type of composite acrylic flashing tape that we used at the Idea House stretches to fit sills, curves, and corners with a single piece eliminates multiple entry-points for a tighter, easier-to-install seal. And that's something for builders to celebrate.
FLASHING TAPE: ZIP System by Huber
Ready-to-Install, Custom-Look Outlook Kitchen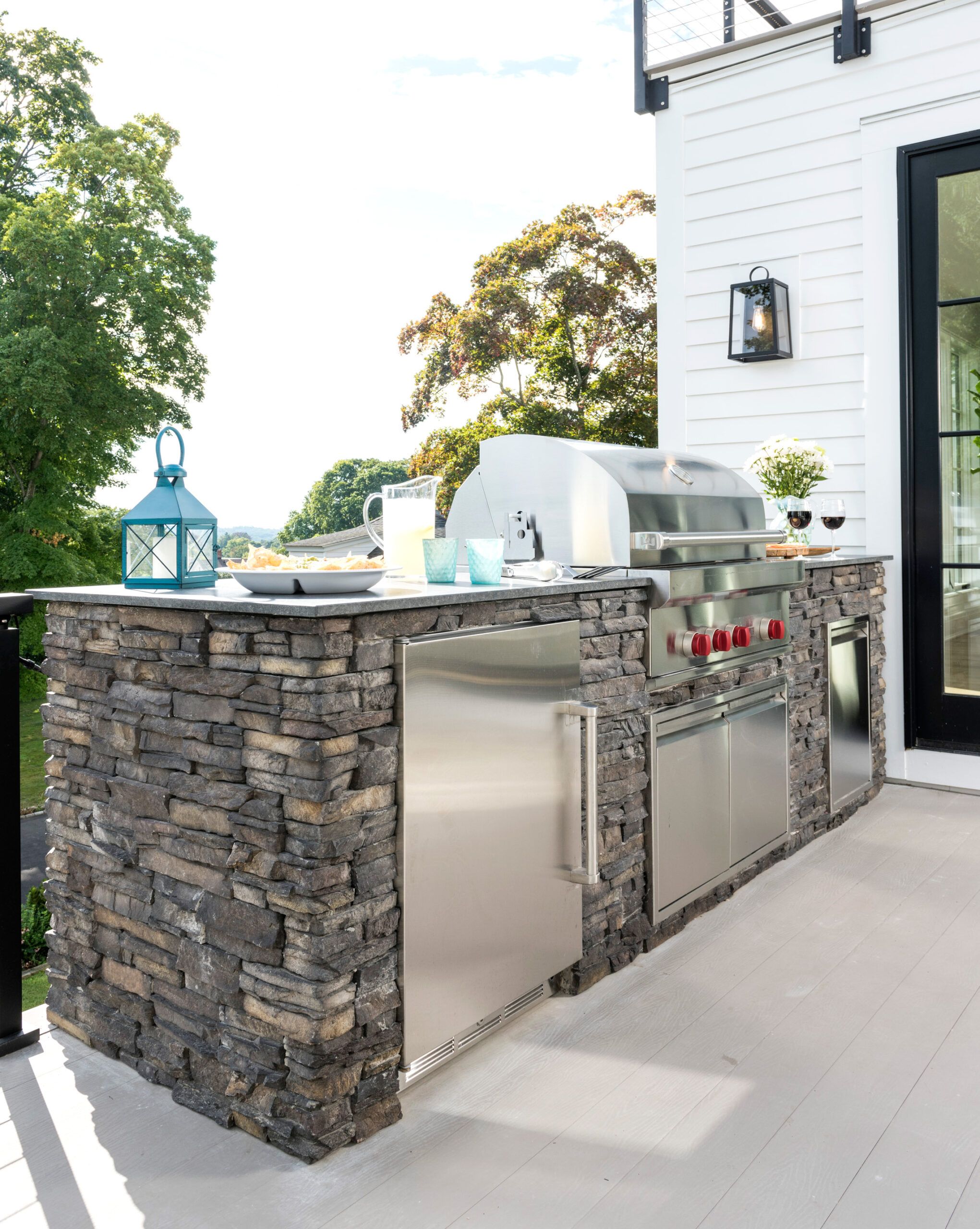 If you think that getting the outdoor kitchen of your dreams will require hiring an expensive mason or tackling a weeks-long DIY project, think again. The 12-foot-long stacked stone kitchen we built on our dining deck comes pre-designed and ready to install with all cabinets, caps, bolts, and choice of stone veneer included. And using a high performance, polymer-modified mortar made setting the stone veneer especially easy.
OUTDOOR KITCHEN AND STONE VENEER: Eldorado Stone
STONE VENEER MORTAR: Sakrete
Siding for All Seasons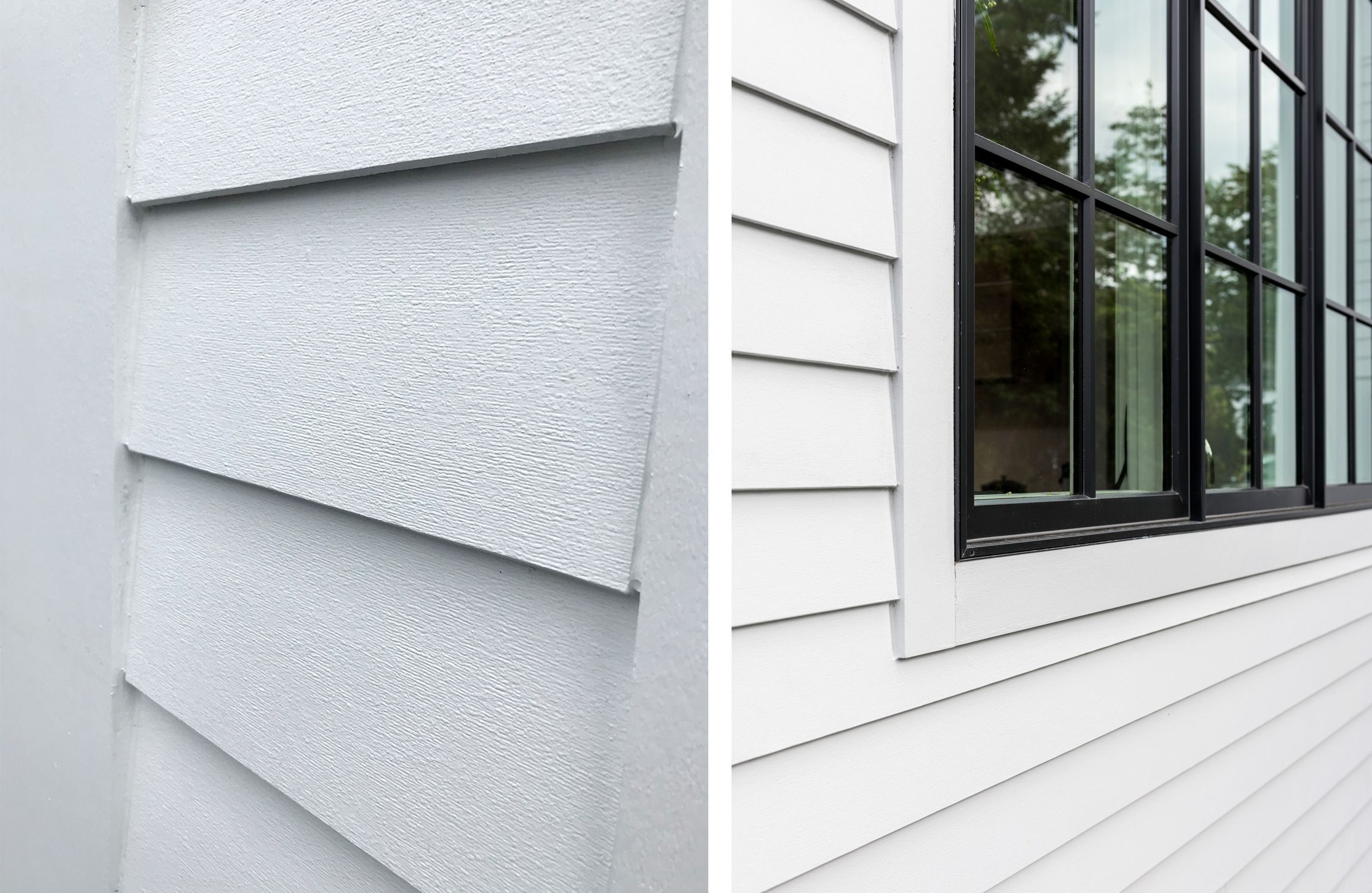 In the Northeast, weather varies from "hot and humid" to "cold and windy", and given our home's location in the historic district, it was imperative we find a siding product designed to withstand those extremes. Unlike cementitious siding, which can be challenging to work with, we used a lightweight, engineered wood product that's been specially formulated with wax and resins to stand up to whatever Mother Nature throws its way. The KARP team appreciated how easy it was to install, and we're confident this home will continue to look beautiful for many years to come.
LAP SIDING: LP SmartSide
Elegant and Practical Linear Drain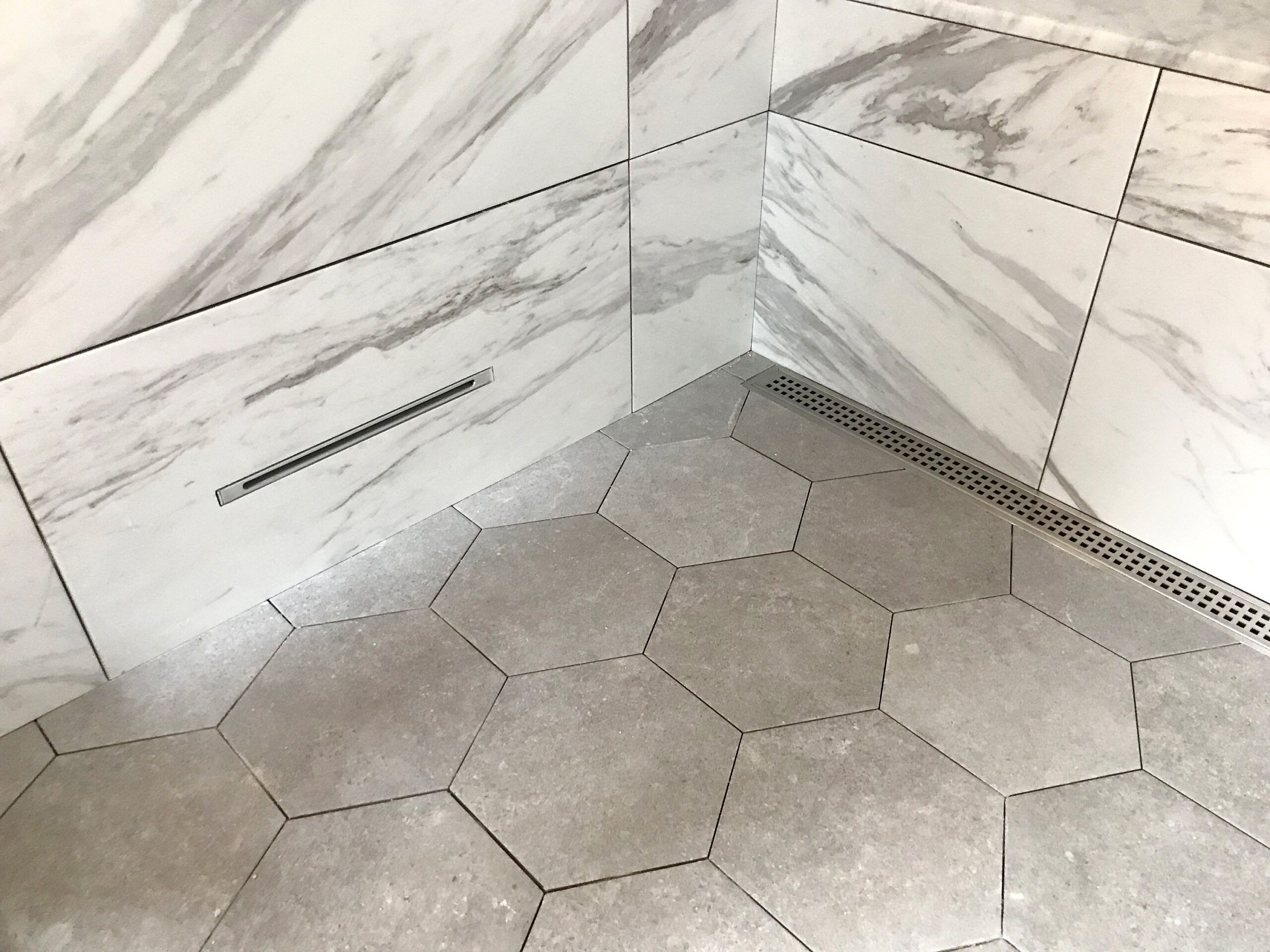 There's a reason linear drains are trending in residential bathroom design. Their streamlined style contributes to the minimalist, modern style that's so popular today. But there's a practical reason, too. With standard center drains, the floor of the shower must be sloped in all directions to create a flow of water into the drain; this limits tile selection to mosaics or other small-format tiles. With a linear model, the shower base can be sloped on a single plane, enabling the use of larger tiles. In our master bath shower, this linear drain allowed us to continue the same 9-inch hex tiles used on the floor into the shower for a clean, contemporary look.
DRAIN: Schluter-Systems
A Solution for Sticky Situations
Throughout the Idea House, for jobs big and small, the KARP team frequently reached into their stash of Gorilla Glue adhesive products. At left, a joint of the engineered garage floor is sealed with double-thick adhesive tape in preparation of grouting, ensuring the concrete flooring being poured above wouldn't leak through to the basement. At right, silicone sealant is applied to the foundation wall in preparation of installing the egress window wells. Ready for water exposure in just 30 minutes, this waterproof sealant is mold- and mildew- resistant.
Adhesives: Gorilla Tape; Gorilla Silicone Sealant