Cool and Contemporary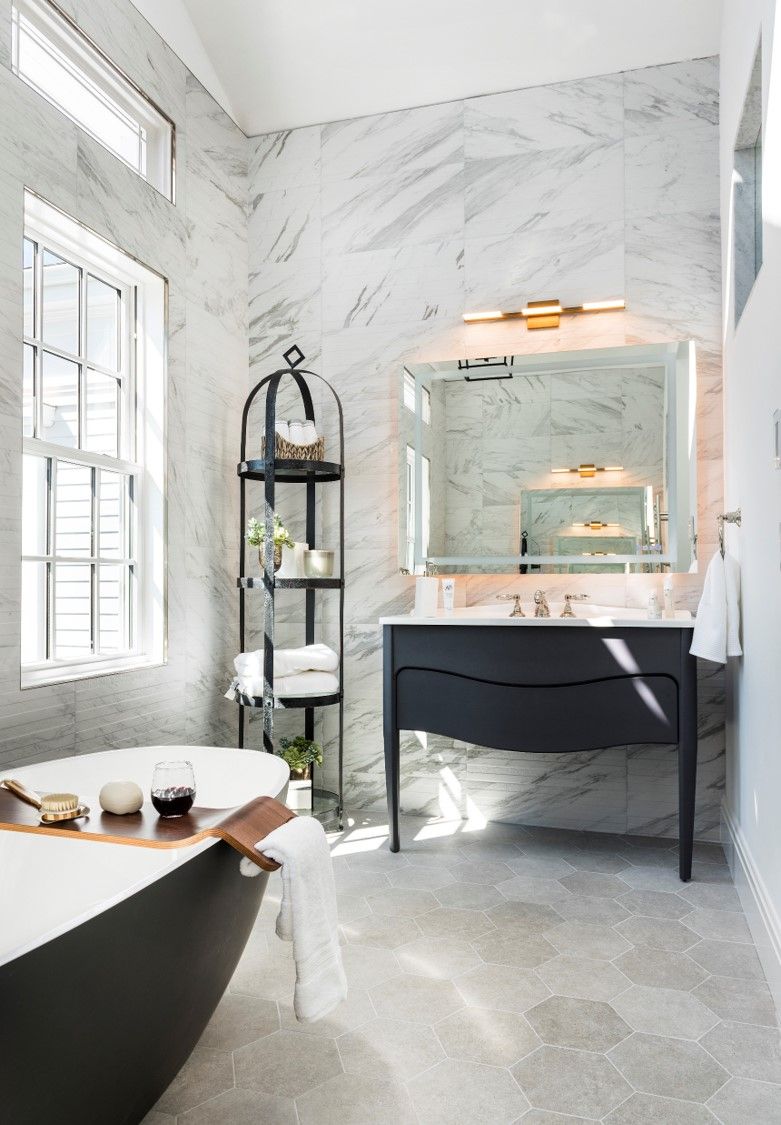 In the master bath, floor-to-ceiling large-format porcelain tile gives the appearance of Carrara marble, with textured and smooth lines staggered laterally to create interest and suggest depth. Sleek aluminum edging at the top and around the windows defines the space.
Sleek Sanctuary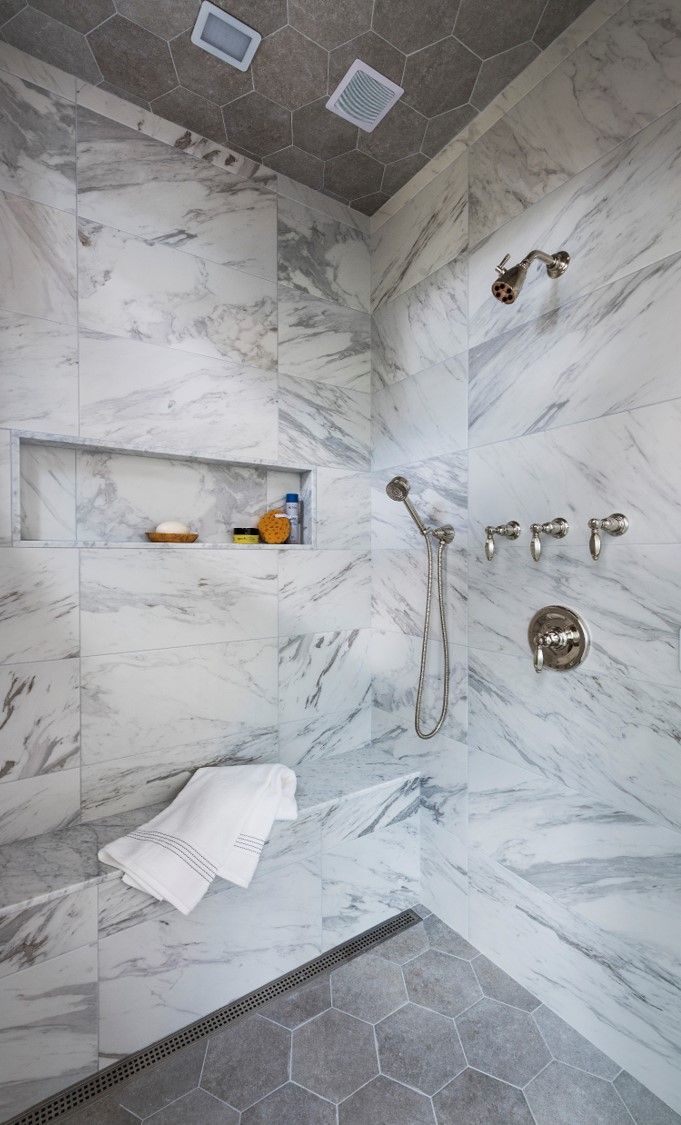 The marble look continues inside the spacious steam shower, where the smooth version of the bathroom tile is used to create a built-in, heated bench for relaxing. Matte silver hex tiles on the floor are repeated overhead.
Smooth and Serene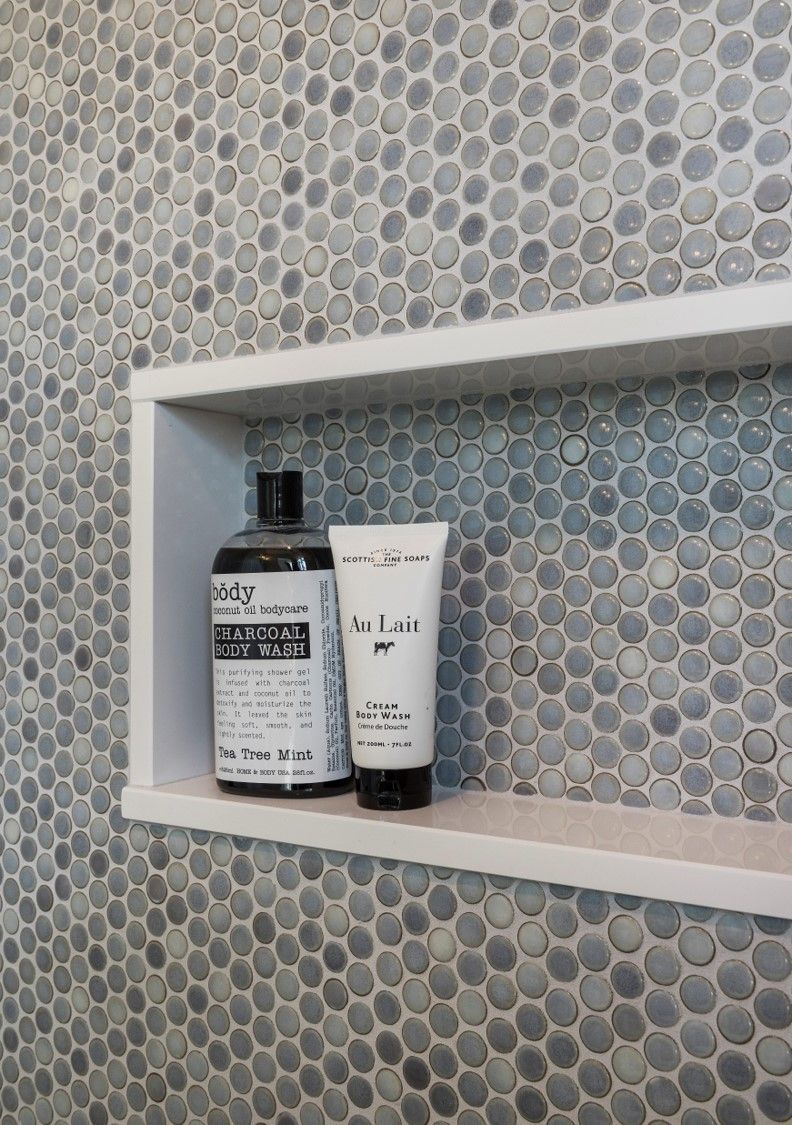 This accent wall and niche feature a tranquil gray penny-round tile, infused with an "eye-drop effect" reactive glaze that creates a subtle variation in tones for additional dimension.
Pretty Pebbles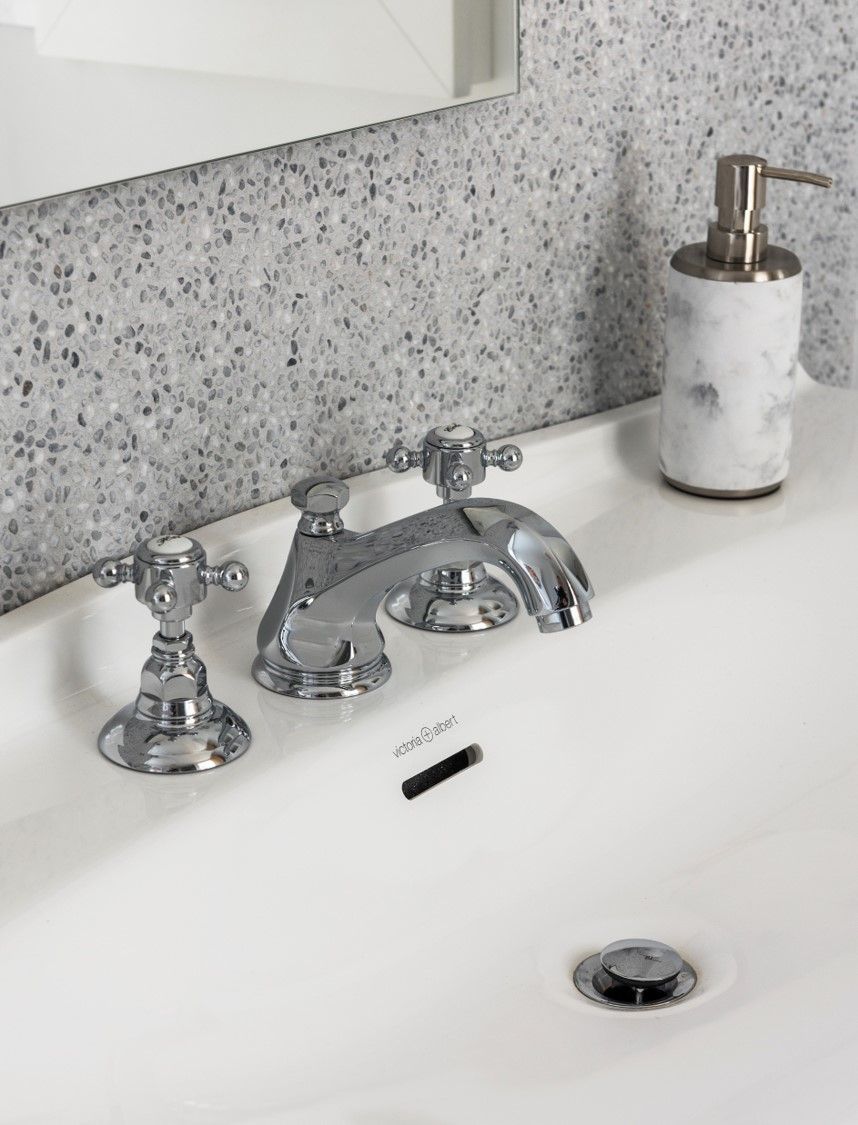 Diminutive pebbled mosaic tile creates a distinctive, textured backdrop for this vanity wall.
Living on the Edge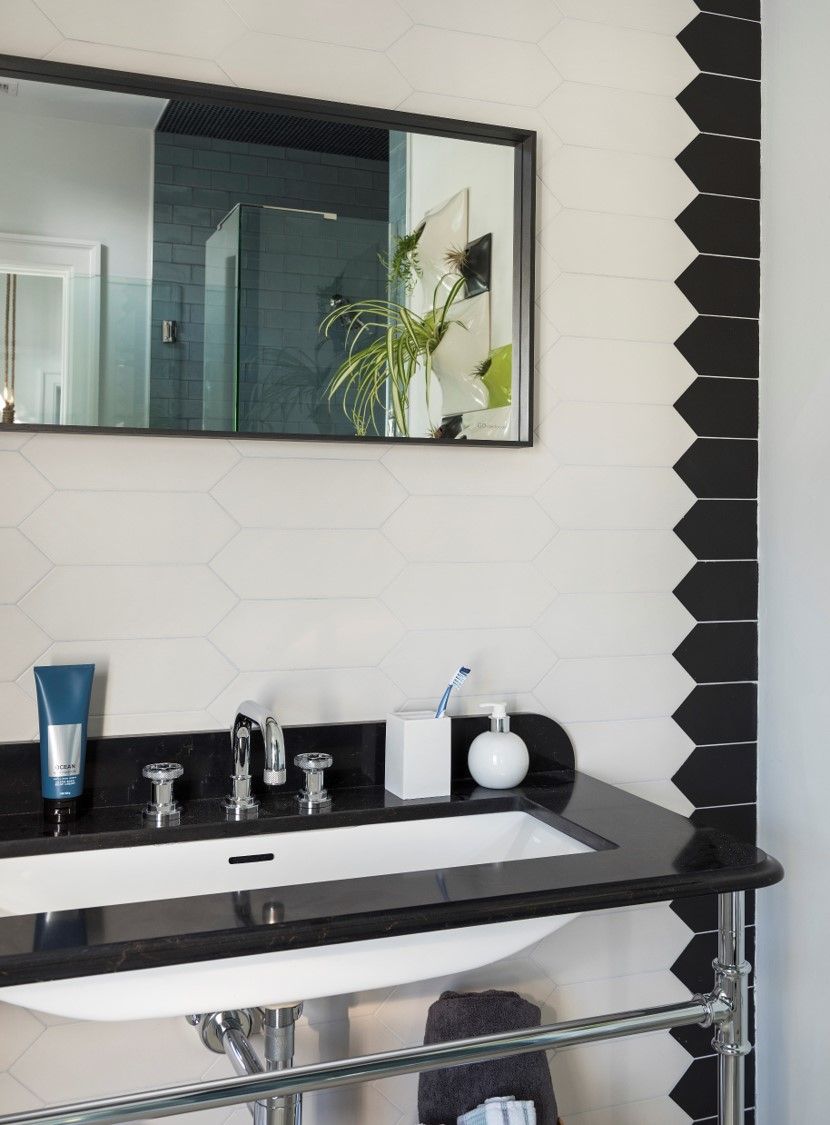 To define the wash station, a black variation of the elongated white hex field tile creates an edgy sawtooth pattern.
Colorful Character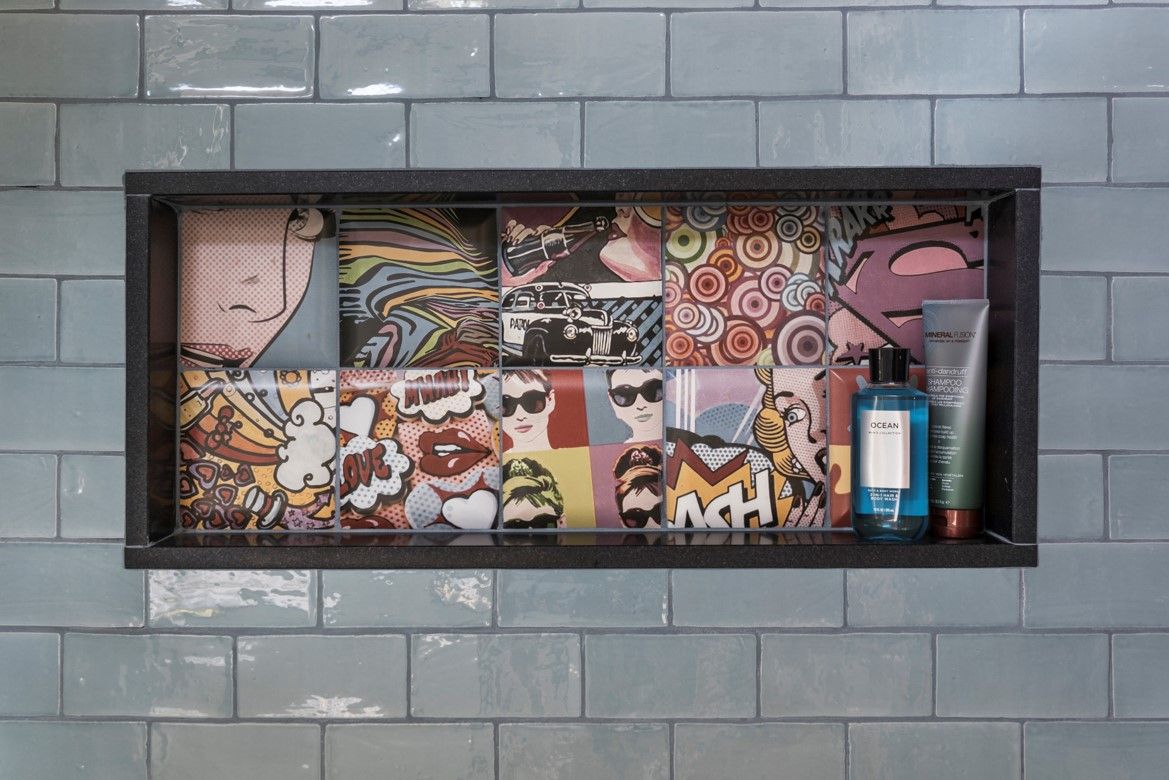 In the kid's bath, the niche features playful, comics-inspired ceramic tiles, surrounded by glossy watercolor subway tiles.
Going Retro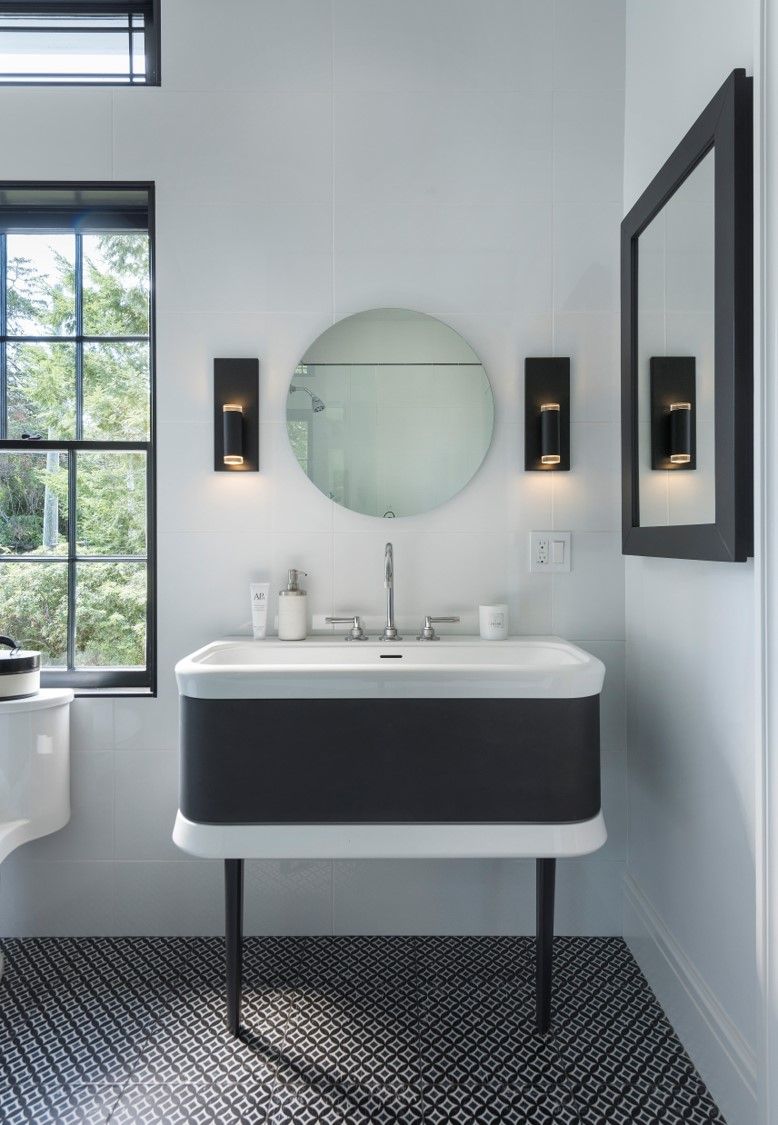 In the historical portion of the house, the bath was inspired by the original, multipaned windows. The muted geometric design floor tile contains faux distress marks to bring a vintage vibe to the space.
Personalized Pattern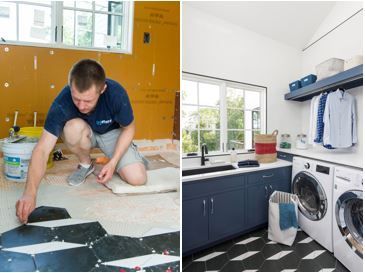 These black and white matte-finish peak hex tiles can be installed in several ways to create various patterns, including the one shown here in the laundry room.
Fun and Funky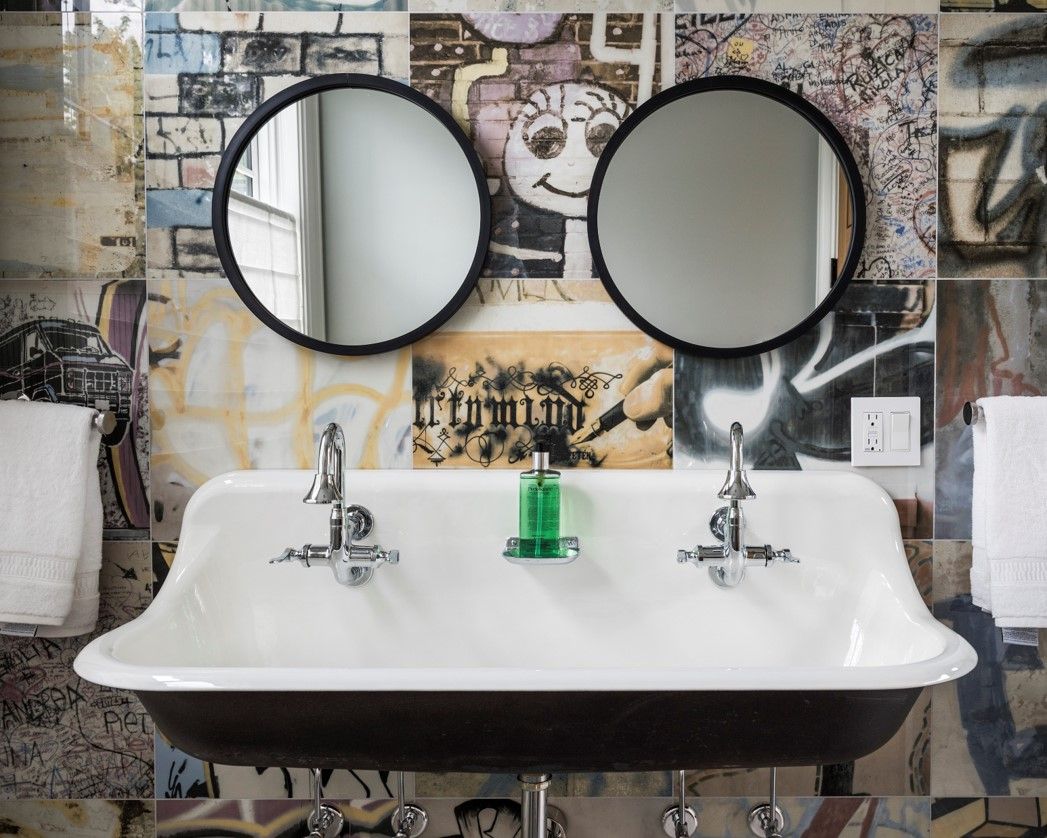 The powder room just off the mudroom called for some family-friendly fun, and these bold, street-graffiti-inspired tiles fill the bill. With over 60 different designs, you can create your own unique mix-and-match look.
Dog-Friendly Details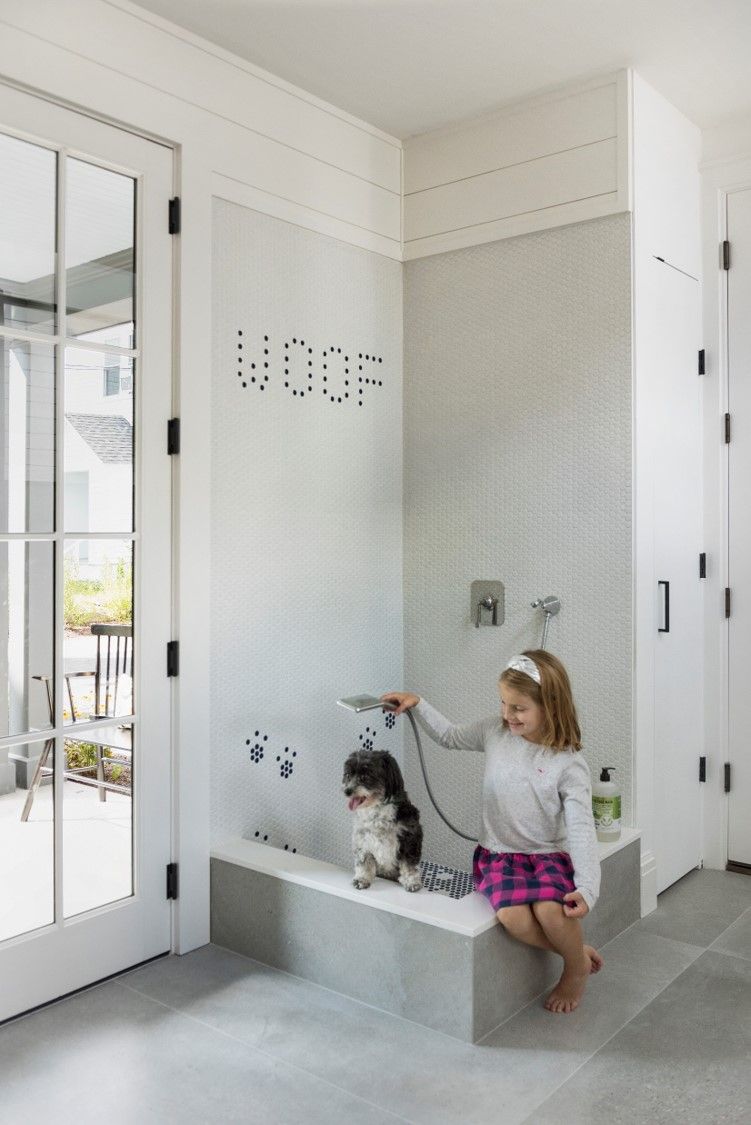 Here at the dog-washing station, penny-round tiles create a special call-out for the furriest family members.
Shown: Merola Tile Hudson Penny-round Porcelain Mosaic Tile in Glossy White and Smoky Blue (walls); and Pebble White Porcelain Mosaic Tiles (wash floor)
Restored and Refloored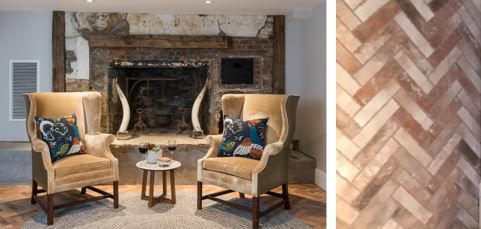 One of our favorite rooms in the house is in the basement, where the craftsmen of KARP Associates painstakingly restored the original beehive oven. After repointing the brick and creating a mantel from an original beam, the finishing touch was this colonial-inspired, ochre- and sepia-toned extruded porcelain tile, laid in a herringbone pattern. A few comfy chairs and an area rug make this one cozy spot to curl up with a good book.
Find more high-quality, on-trend, and emotionally inspiring tiles from around the world at merolatile.com.
And buy Merola Tile now, only at The Home Depot.