Conspicuous Ostentation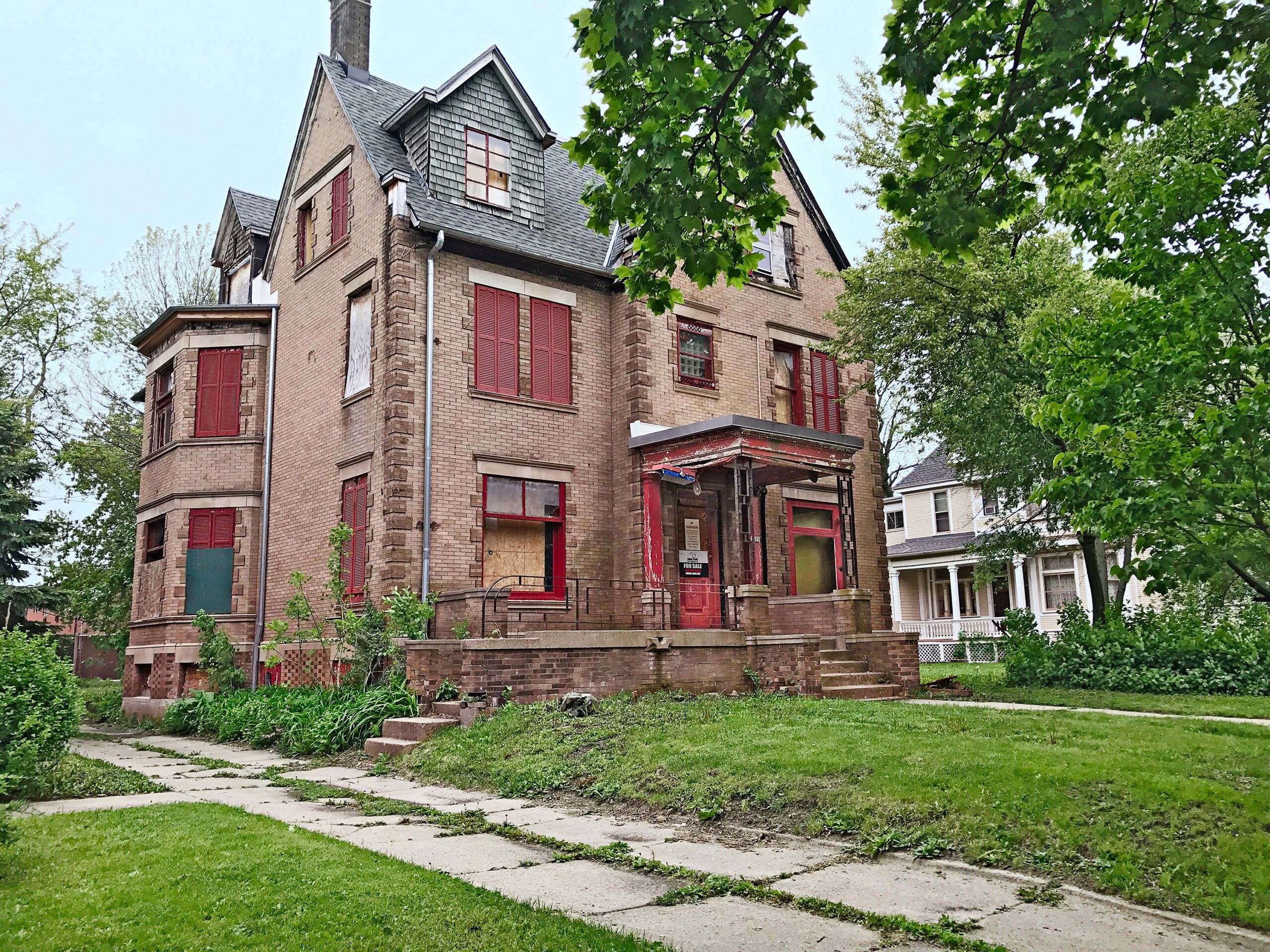 Price: $28,500
Location: Milwaukee
Contact: Jason Fernhaber, 414-465-9344; jason@jsrm.net
The History: In its heyday, this Tudor Revival might well have seemed an ostentatious home for a low-level clerk at the First National Bank of Milwaukee. So it may not be a surprise that the clerk in question, Henry G. Goll, helped bank president Frank G. Bigelow embezzle $1.45 million (over $36 million in today's dollars). During Goll's trial, the already-jailed Bigelow testified that the clerk misappropriated funds on his own, too. That may explain how Goll could afford to build this grand home in 1900—even though he didn't start cooking the books for Bigelow until 1904.
Shown: The brown-brick H. G. Goll house boasts more than 4,000 square feet of living space.
Leading Upstairs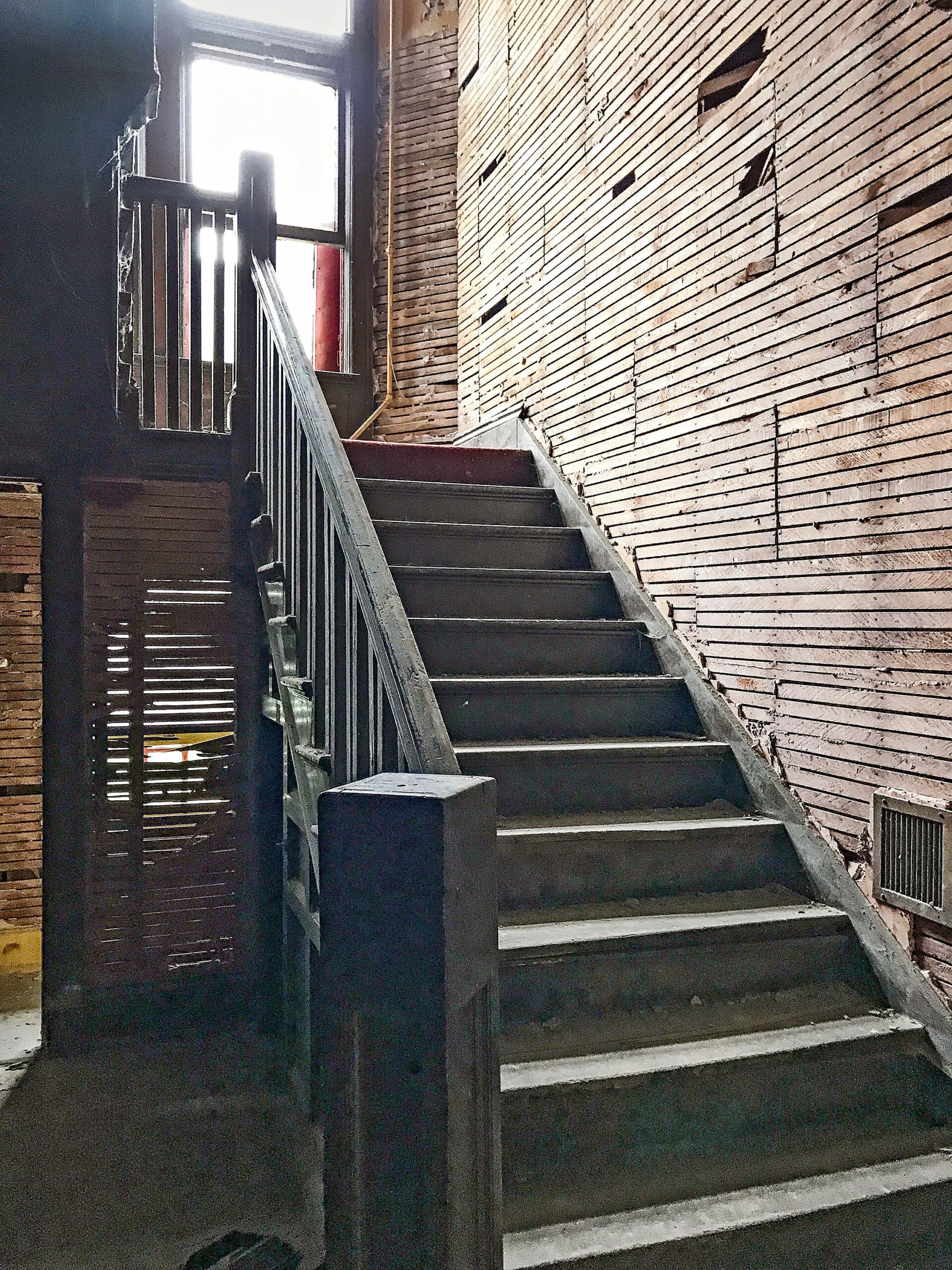 Why save it?: The H. G. Goll house is listed on the National Register of Historic Places as a contributing resource to the Concordia Historic District, an up-and-coming area that includes restored historical buildings from the original campus of Concordia College. Much of the interior of this eight-bedroom, five-bath house has been gutted, but key details remain, including paneling, built-ins, fireplaces, and some tiled floors.
Shown: Two sets of stairs lead to the second floor; nearly all the plaster has been stripped from the walls.
Built-In Details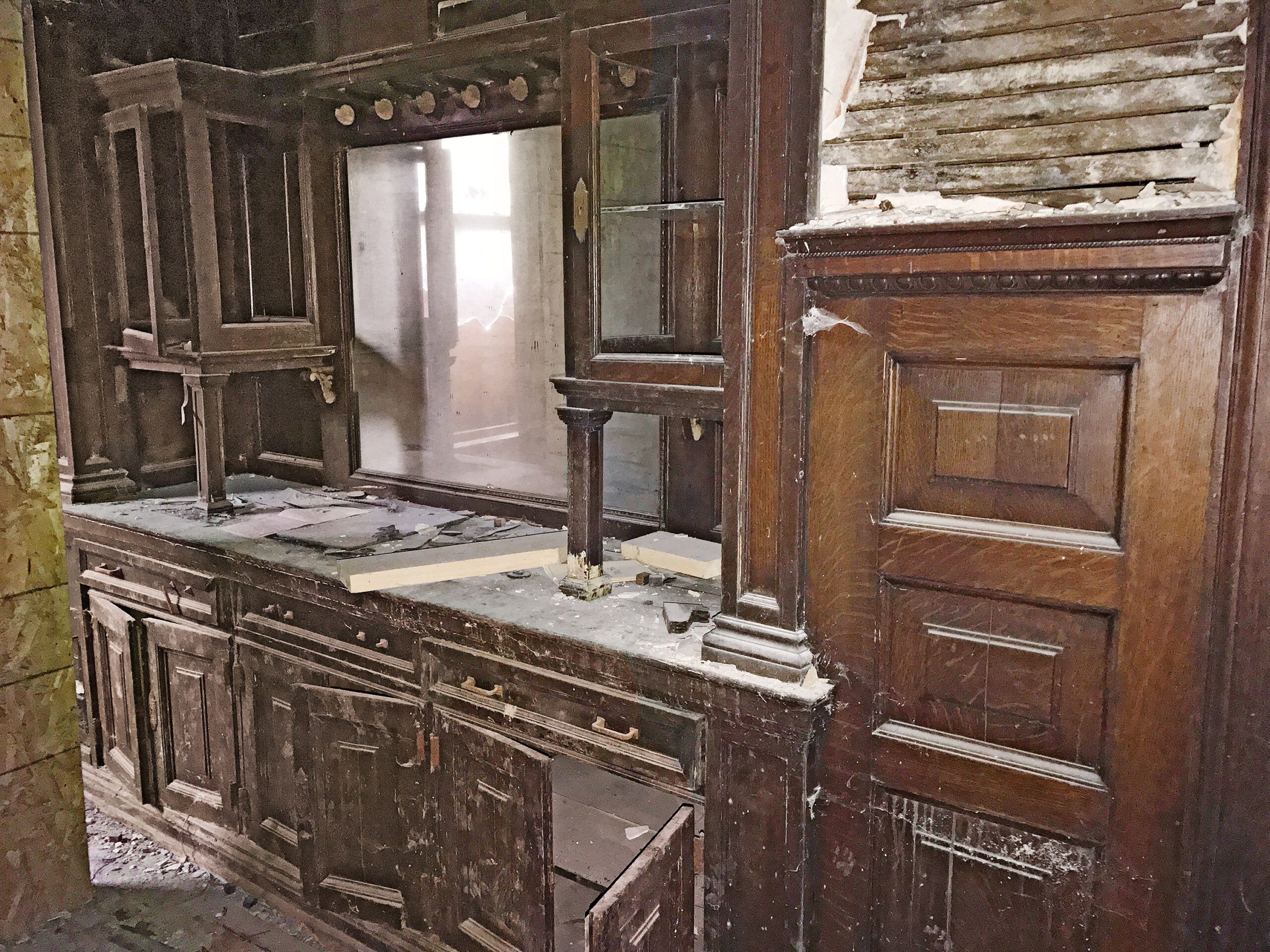 What it needs: Substantial work to the exterior is required, including repointing the brick and replacing windows. Inside, the wiring needs to be brought up to code, the plumbing upgraded, and the kitchen and bathrooms renovated. The Goll house is currently owned by the City of Milwaukee, which last year gave it a new roof and galvanized gutters. All renovations must comply with local preservation standards, but its historic status makes the property eligible for tax credits, low-interest loans, and grants to help defray costs—so its new owner won't have to rob a bank.
Shown: A large built-in sideboard with a mirror, cabinets, and paneling is still in place in the dining room.
Original Fireplace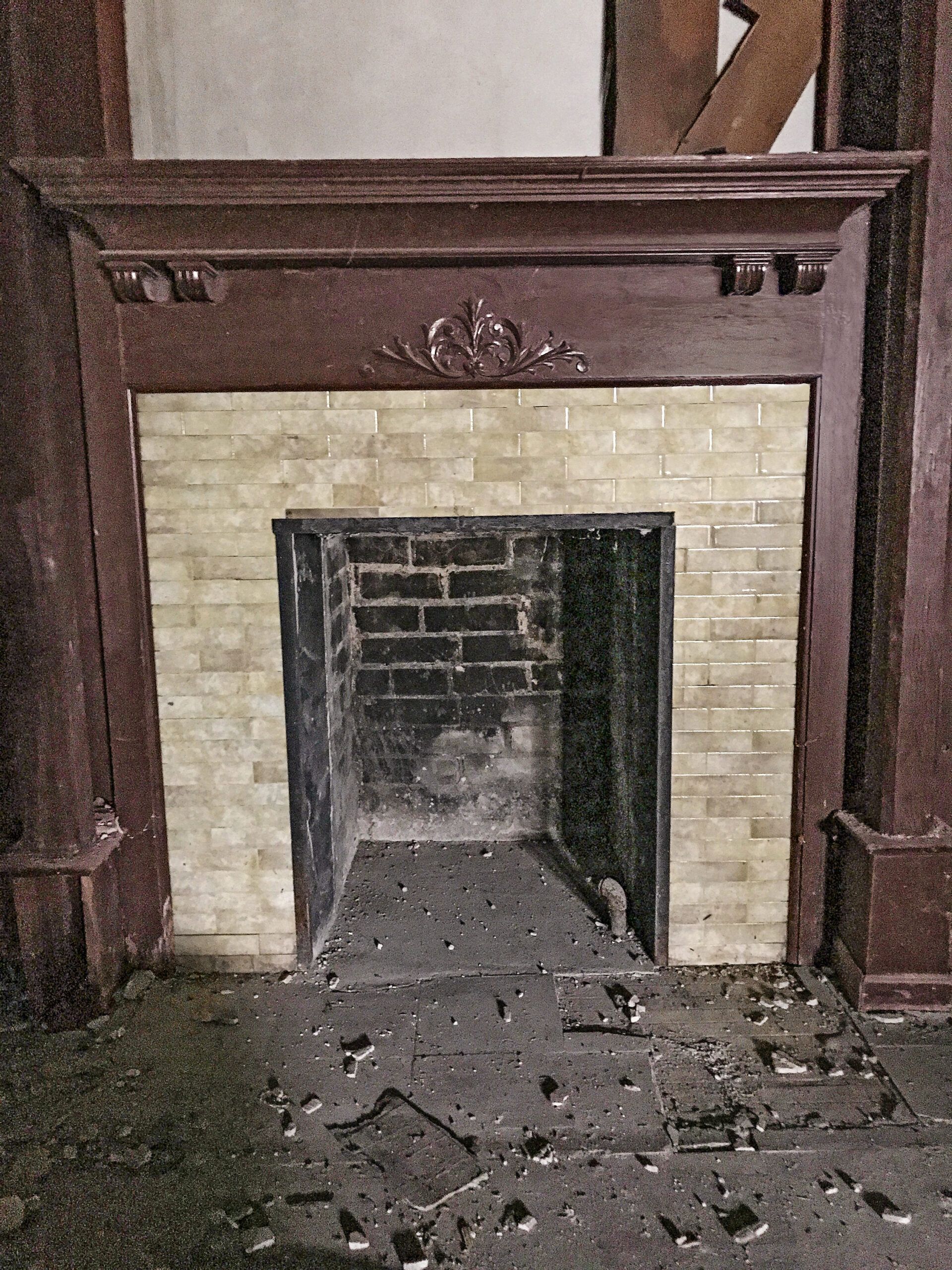 This original fireplace, with its well-preserved tile surround, is one of three on the main floor.
Ornate Front Door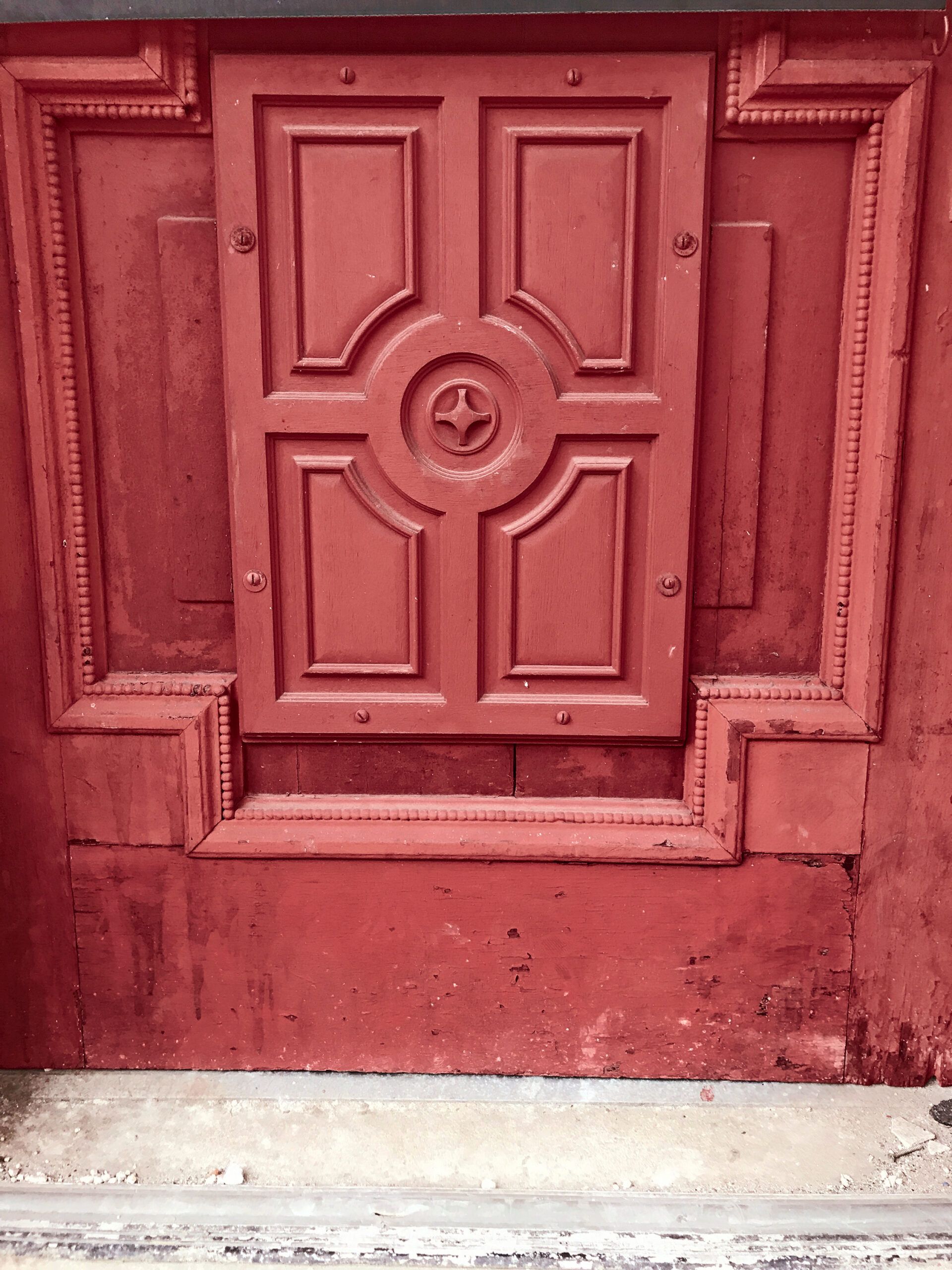 The house still has its original front door, painted red to match the shutters and trim. Here, its heavily ornamented bottom panel.
Lath Walls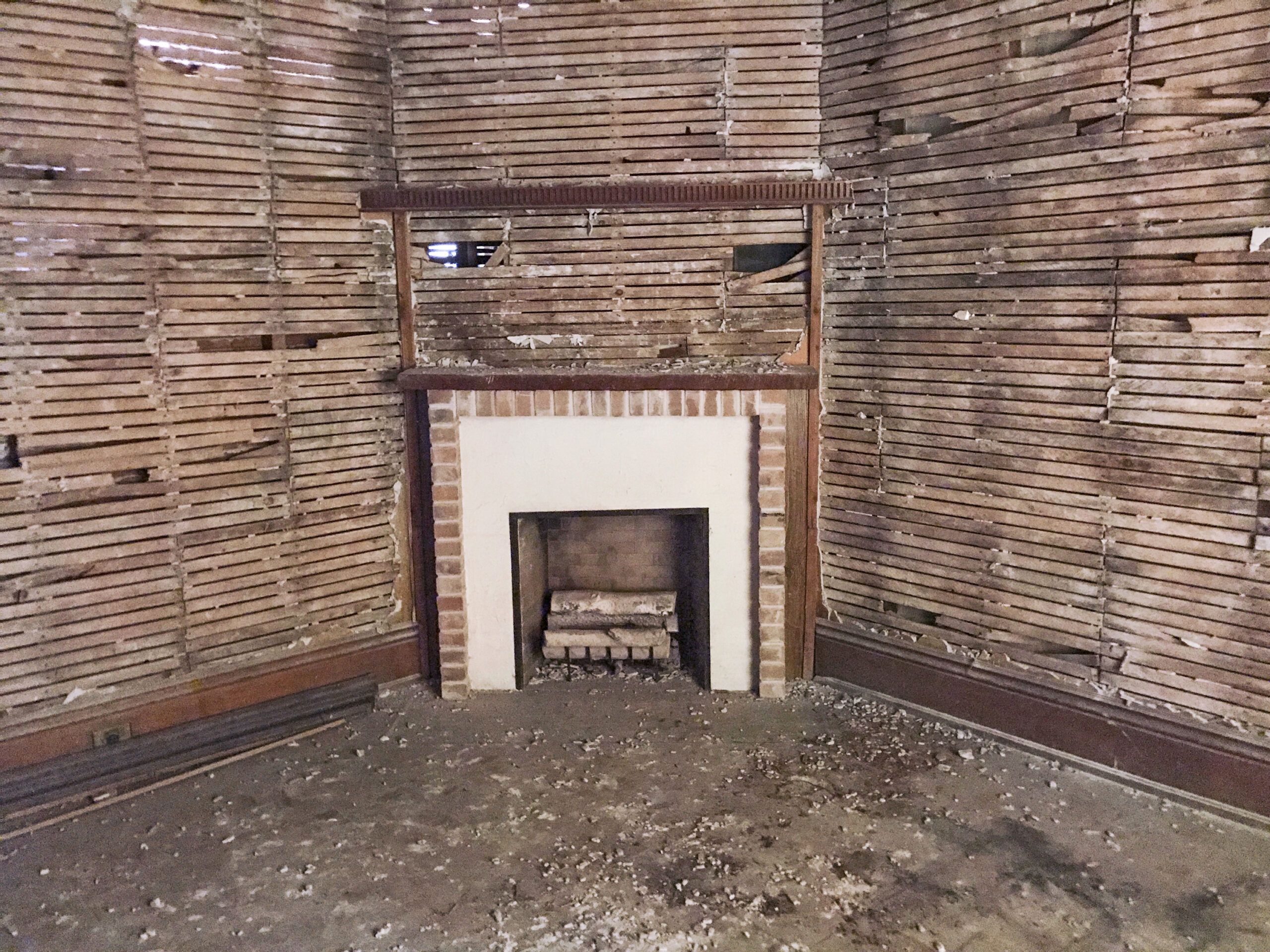 Necessary mechanical updates may be easier with the walls stripped down to the lath, as in this first-floor room.
Landing Potential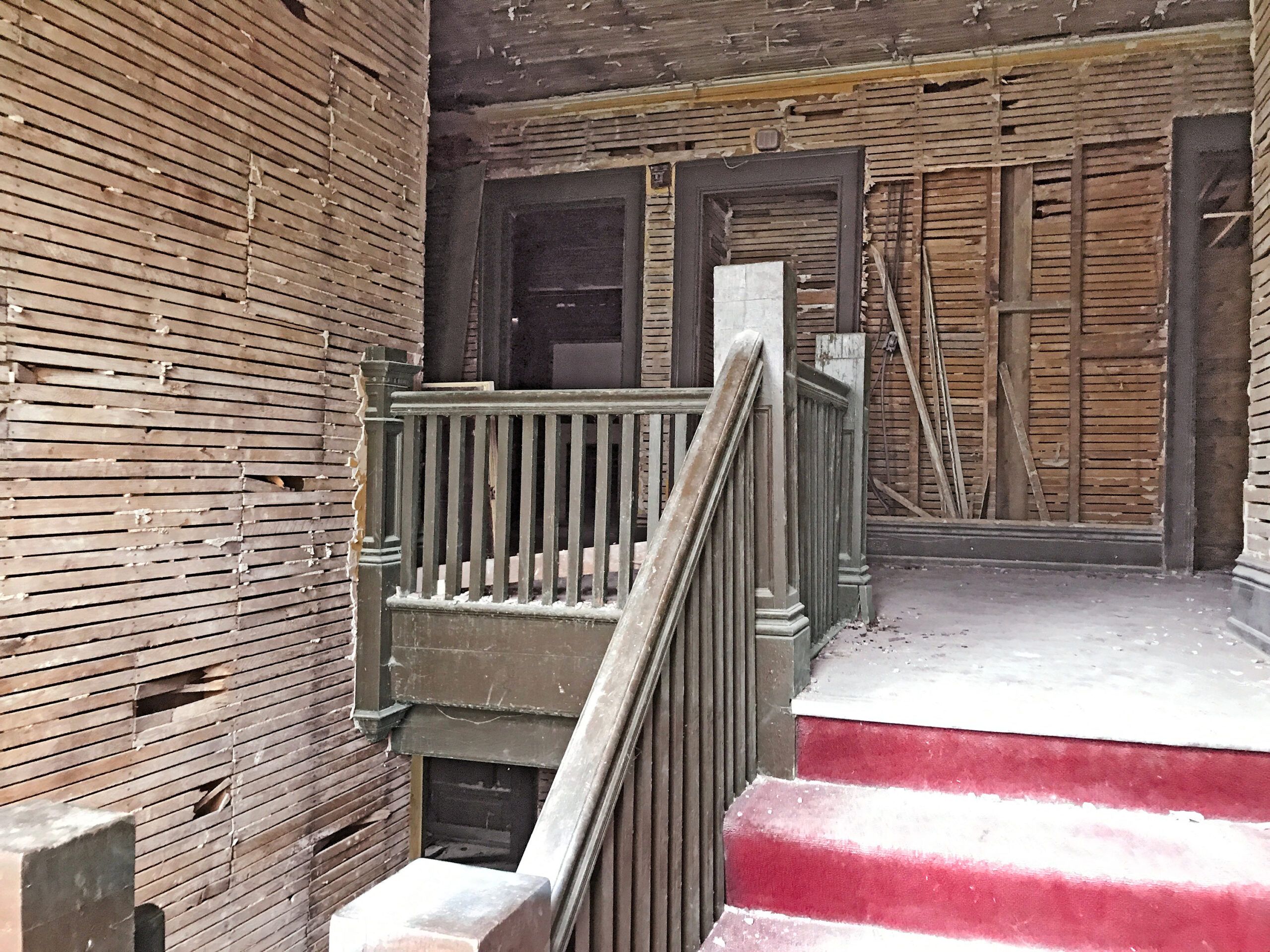 Wood trim, baseboards, and railings are in place, hinting at the house's past beauty and future potential.
Spacious Yard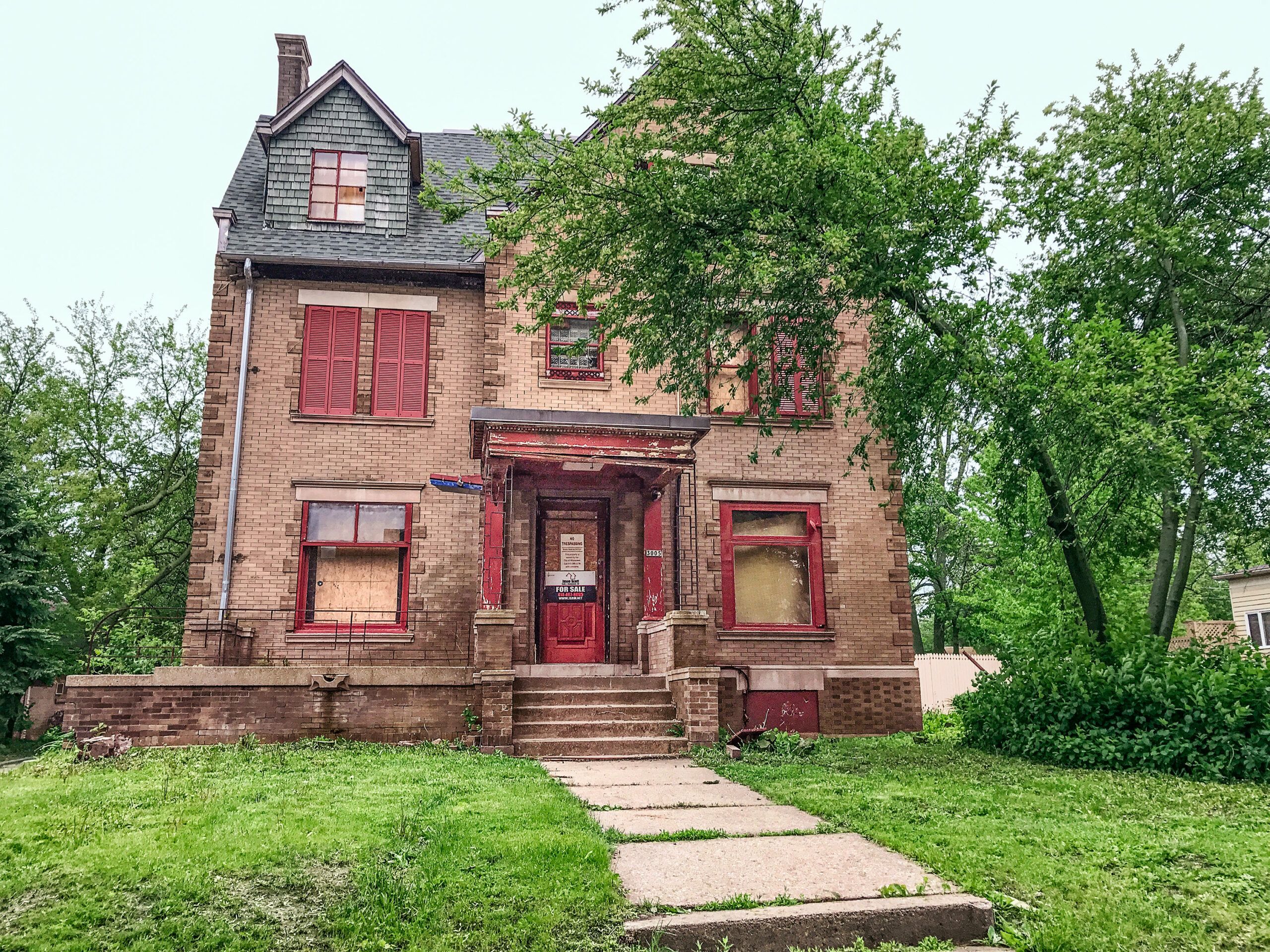 The H. G. Goll house sits on a substantial lot that's roughly 4,500 square feet.
Thanks to Nicole Fernhaber, Jason Scott Realty