A Handsome Greek Revival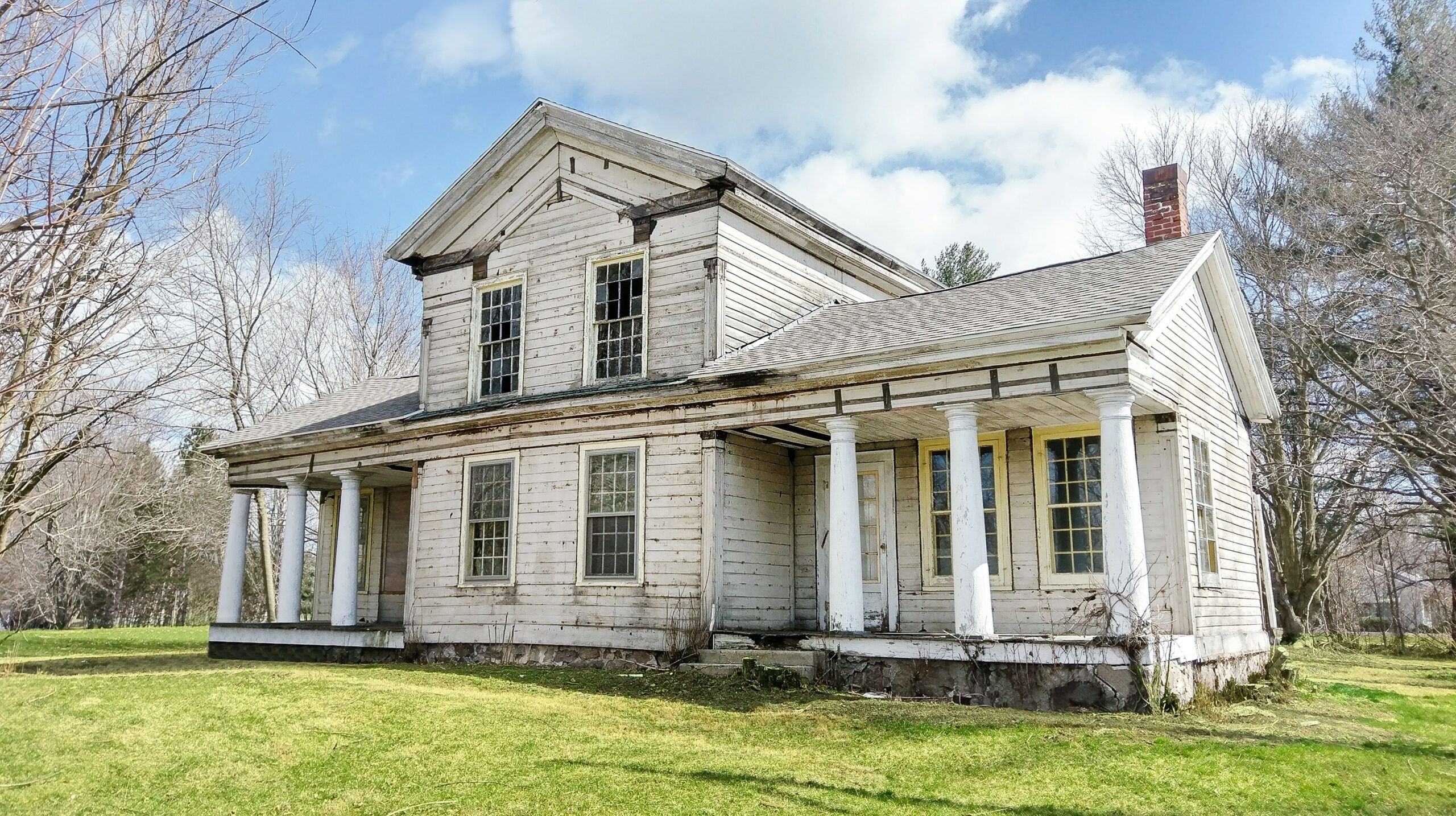 Price: $25,000
Location: Wolcottville, IN
Contact: Todd Zeiger, 574-232-4534; tzeiger@indianalandmarks.org
The History: Built by the town's founder and namesake, George Wolcott, this circa 1837 house has a storied past. Part of a notable New England family that includes a signer of the Declaration of Independence, Wolcott moved west and turned what had been a small settlement into a thriving municipality. At one point, he ran seven businesses while starting a school. The 1850 marriage of his eldest daughter, Ann, to the son of a prominent abolitionist helped Wolcott form ties with key figures in the movement, notably John Brown.
Locals long referred to a raised area of the lawn as an "Indian mound." Last year, researchers from a nearby university authenticated that claim. Radar revealed that the Wolcott Mound, as it's now known, had been a ceremonial site over 1,000 years ago.
Shown: sited on a .85-acre lot, the house has an unusual cross-gabled style and two symmetrical porches.
Paneled Mantels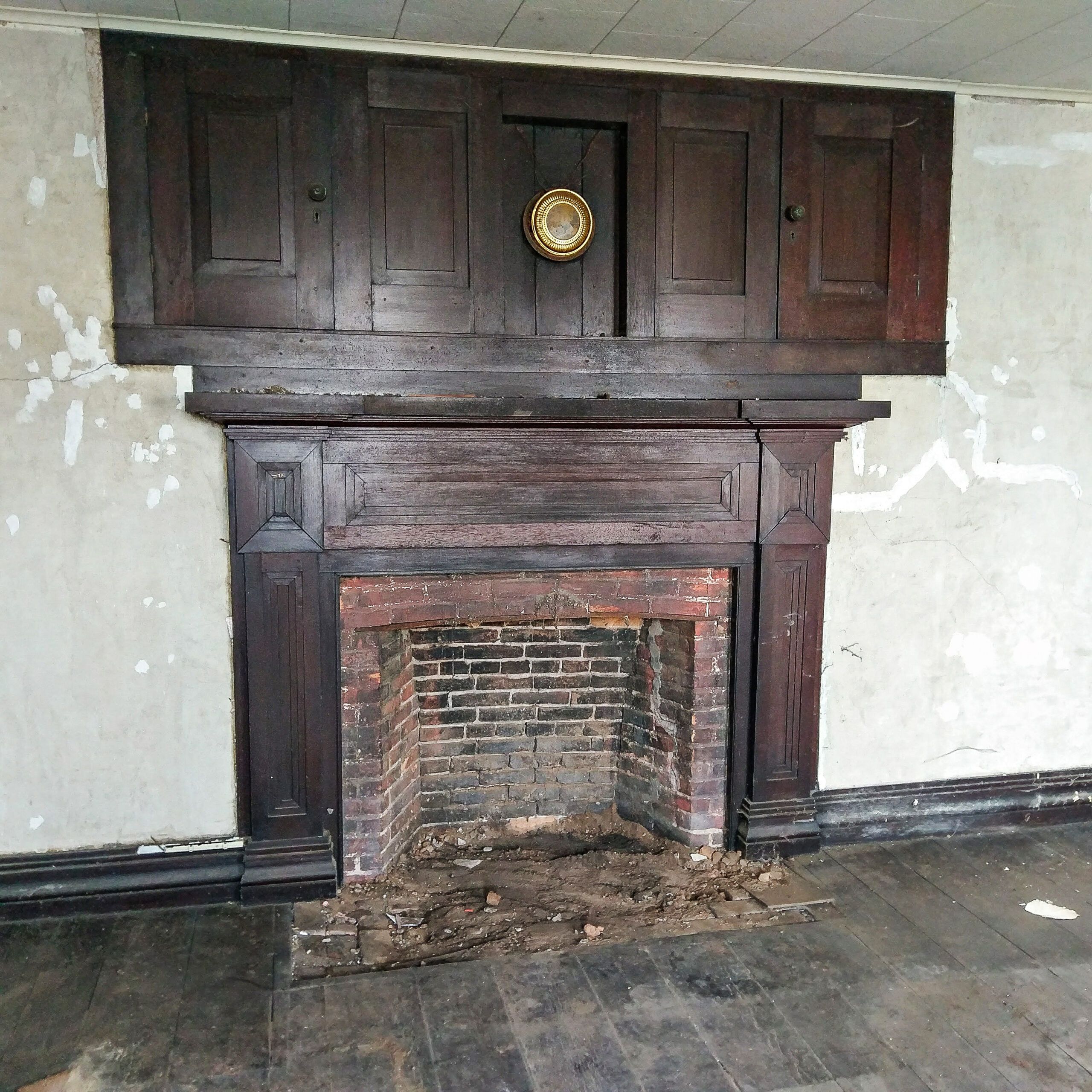 Why save it?: The approximately 2,500-square-foot, two-bedroom home is one of the few Greek Revivals left in Northern Indiana. Though its cross-gabled form with twin porches is unusual, its low-pitched roofs, wide cornice trim, and Doric columns are hallmarks of the style. Owned by just two families in nearly 200 years, it retains many original details inside.
Shown: paneled mantels and built-in cabinetry surround both fireplaces.
Tall Windows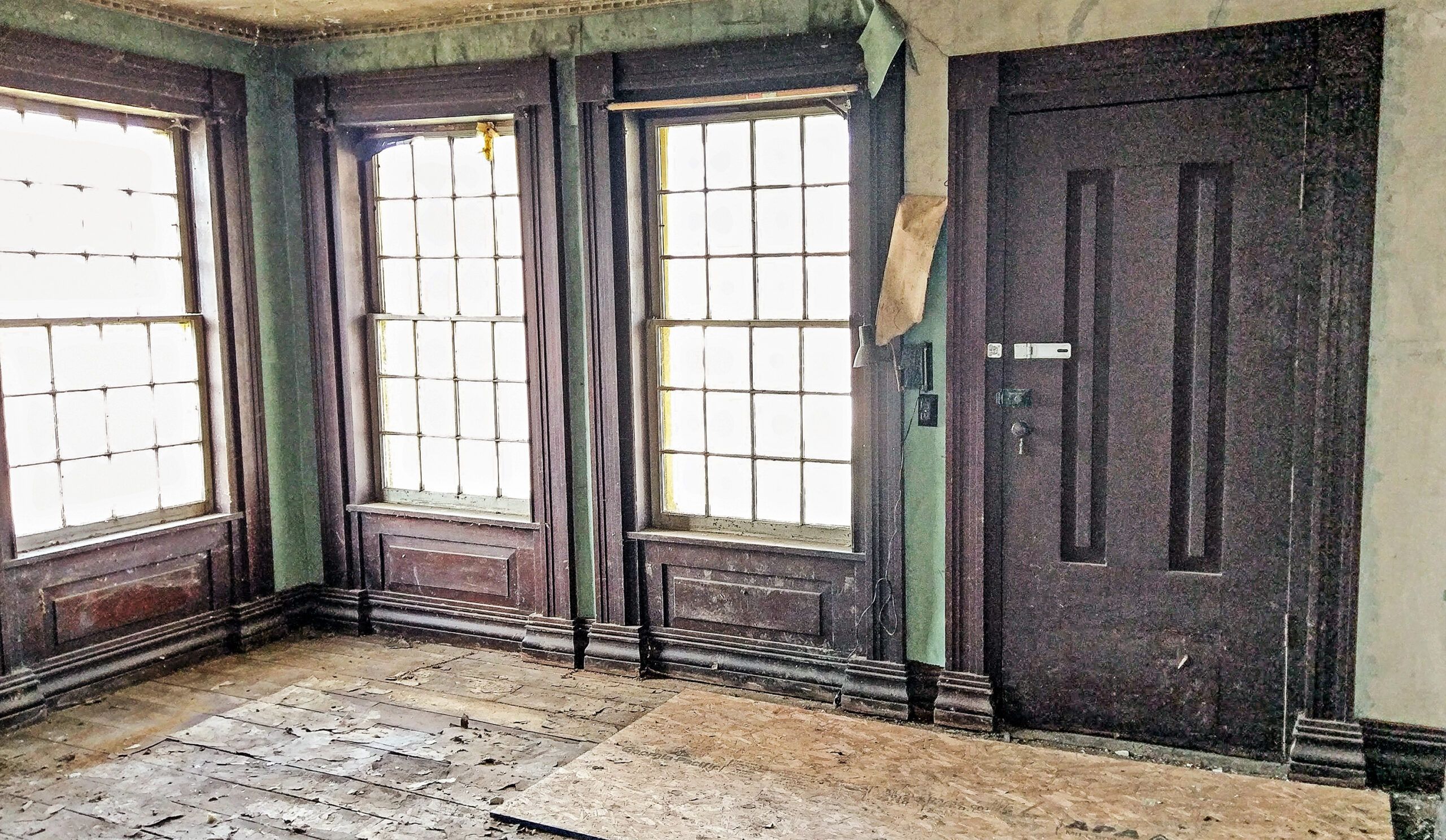 What it needs: the timber-framed structure is sound. Indiana Landmarks added a new roof and removed asbestos siding, but the house needs all new HVAC, electrical, and plumbing, plus extensive repairs to the walls and floors. The house has no kitchen or bath; both were inside an unsalvageable addition, now gone. It's a big job, but for the right person, it's a chance to write the next chapter in this home's history.
Shown: tall 12-over-12 windows let in natural light and take advantage of views of adjacent Wolcott Park.
Original Door Latch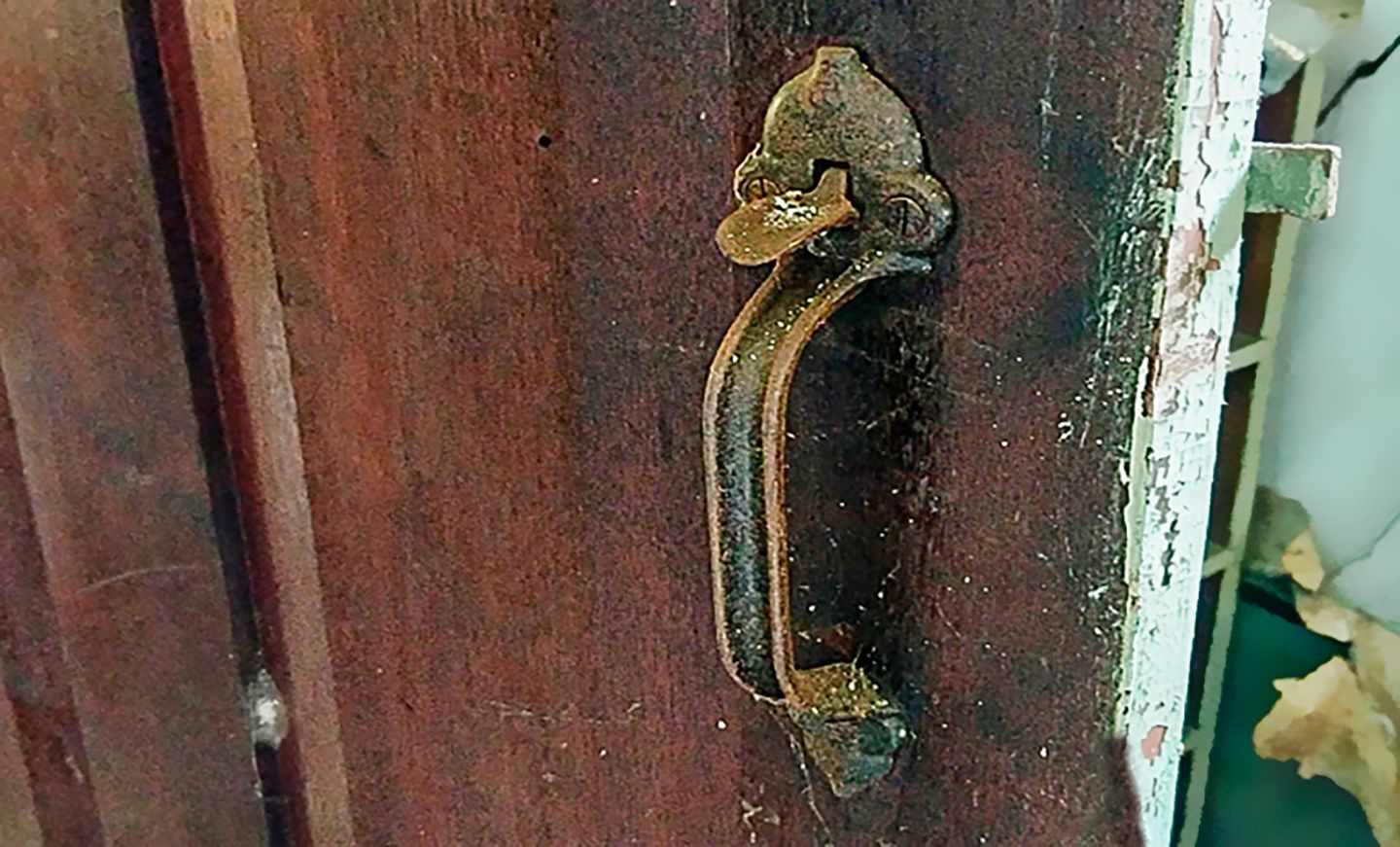 Many doors remain, with their original hardware, including thumb latches such as this one.
Greek Columns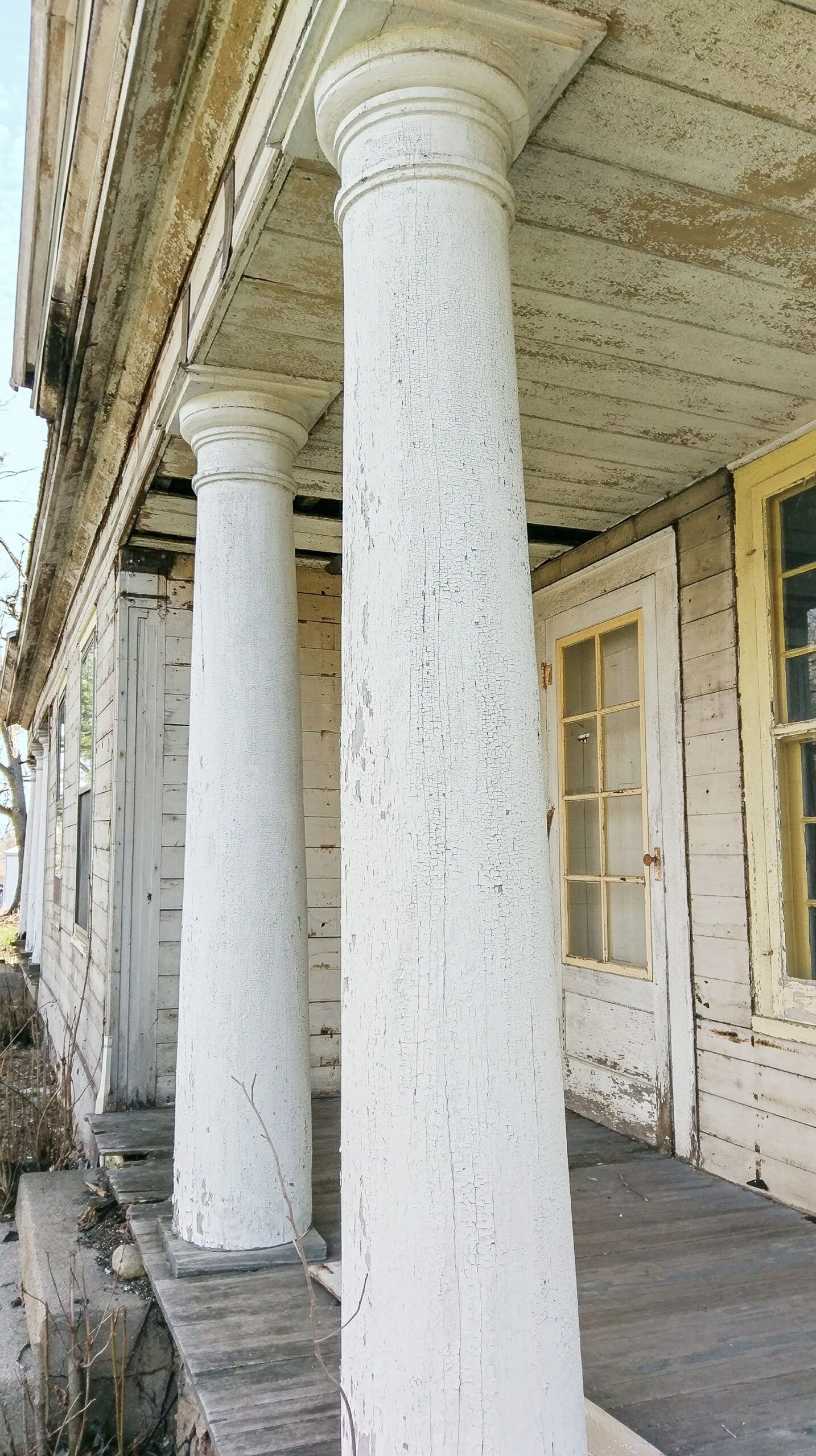 The round wood columns supporting the porch roofs are typical of Greek Revival homes.
Wolcott History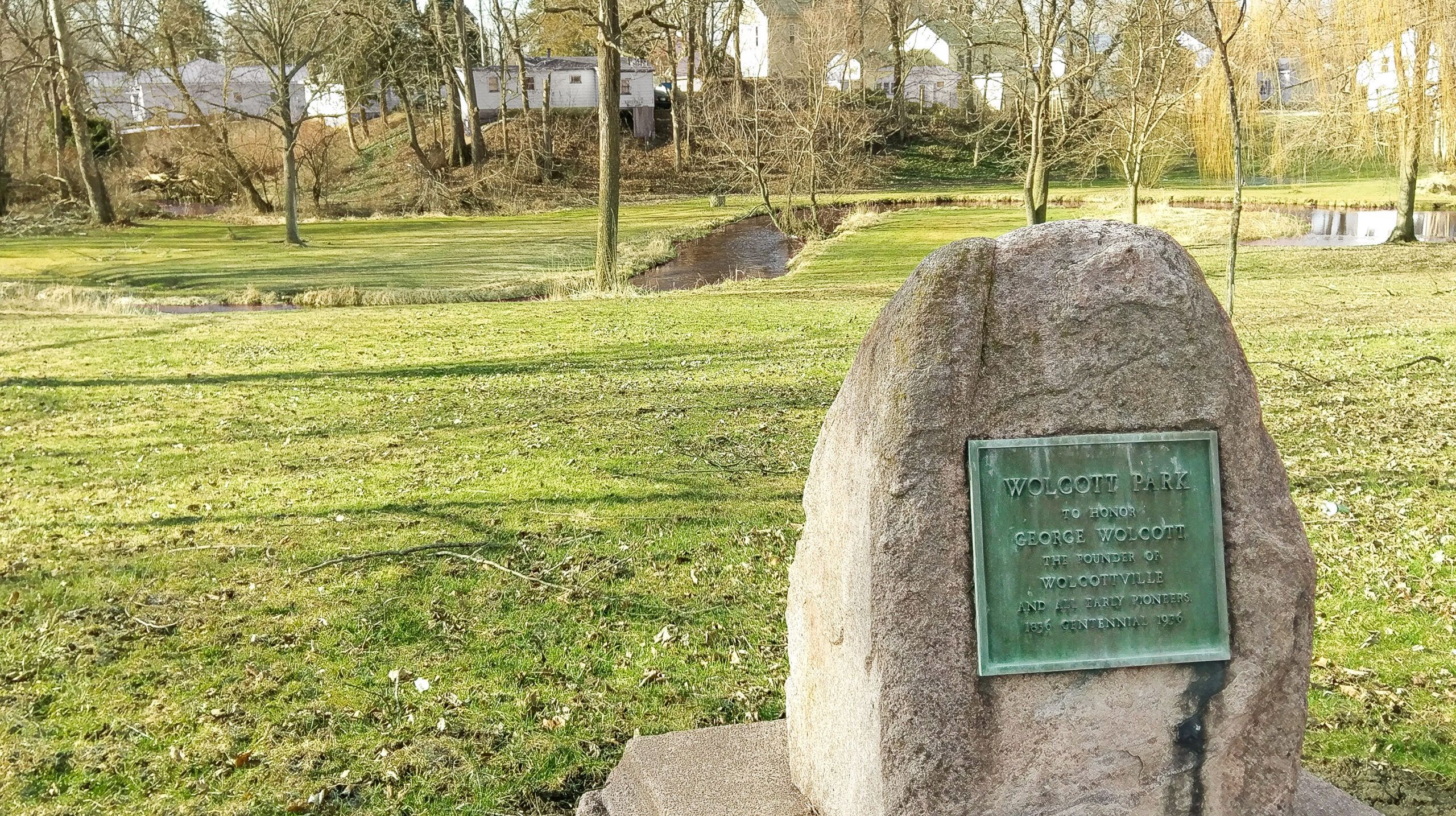 The house overlooks the two-acre public Wolcott Park. Little Elkhart Creek runs through the park, adding to its scenic charm.
Pediment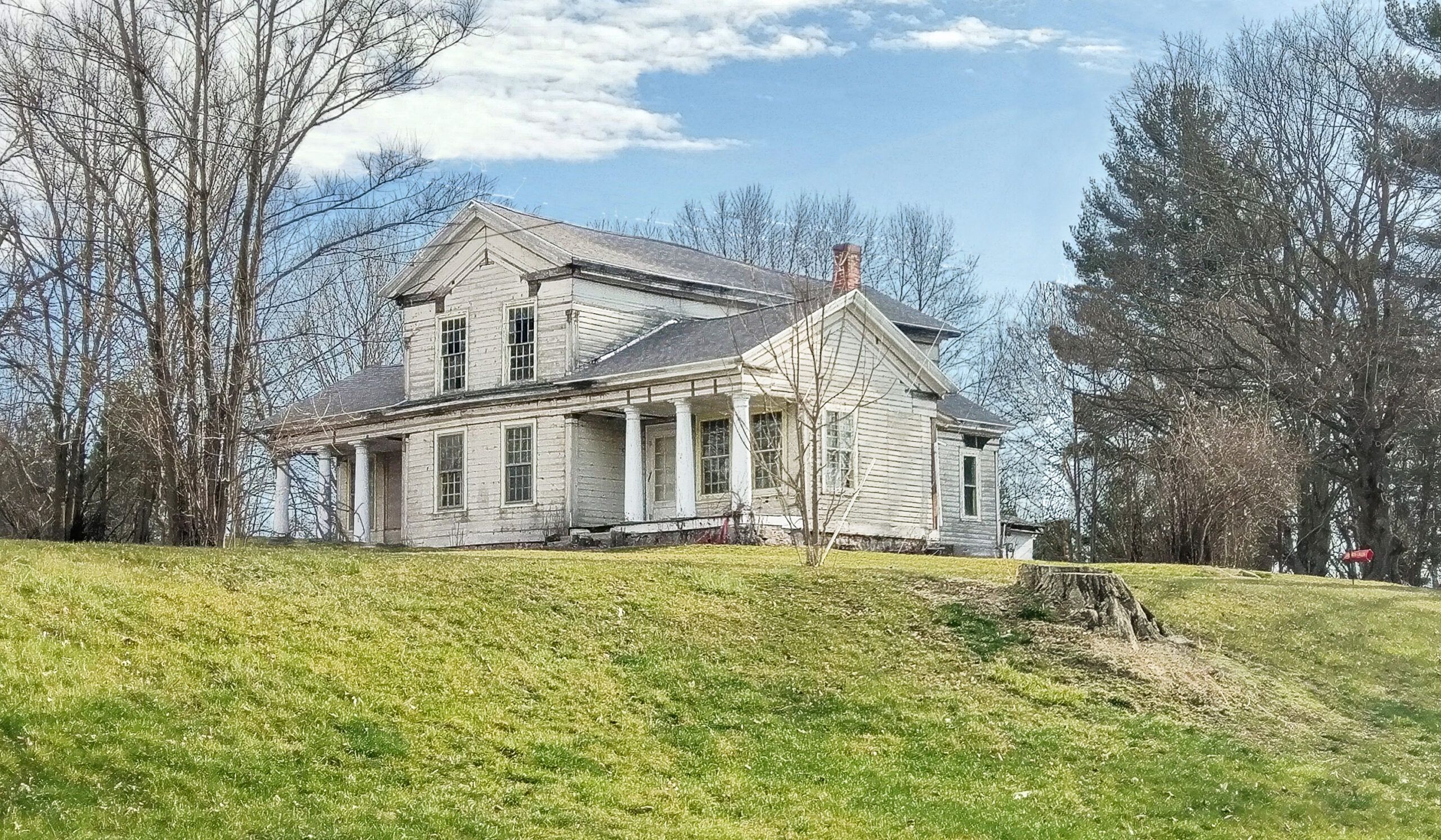 Siding removed by Indiana Landmarks had concealed architectural details like the pediment on the front gable.
Wolcotts: Circa 1900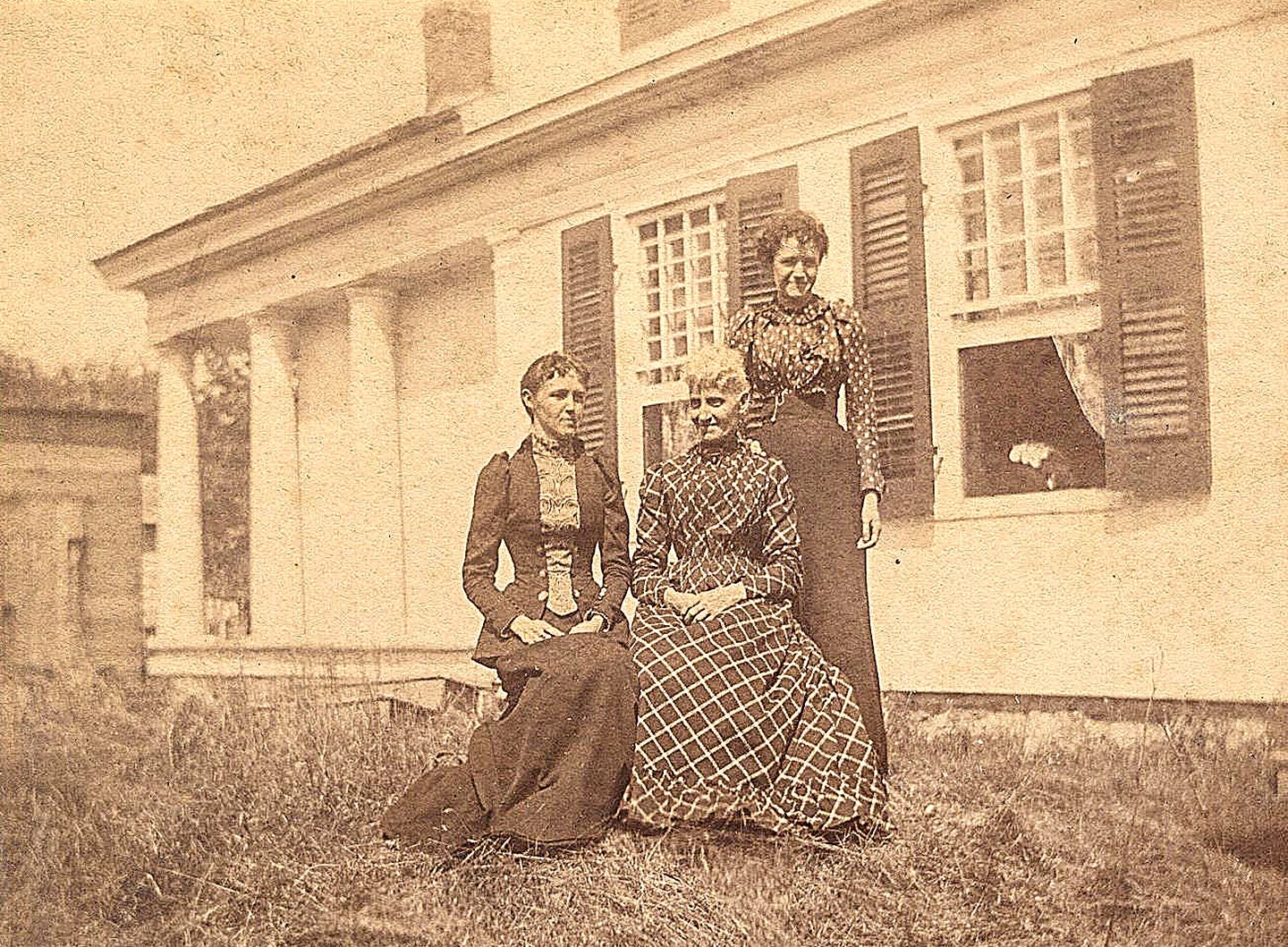 A circa 1900 photograph shows George Wolcott's daughter Abby (center), who lived here until her death in 1918. Abby left the house to a family she had taken in, late in her life, and the Wolcott house remained in that family until it was donated to Indiana Landmarks.
More To-Dos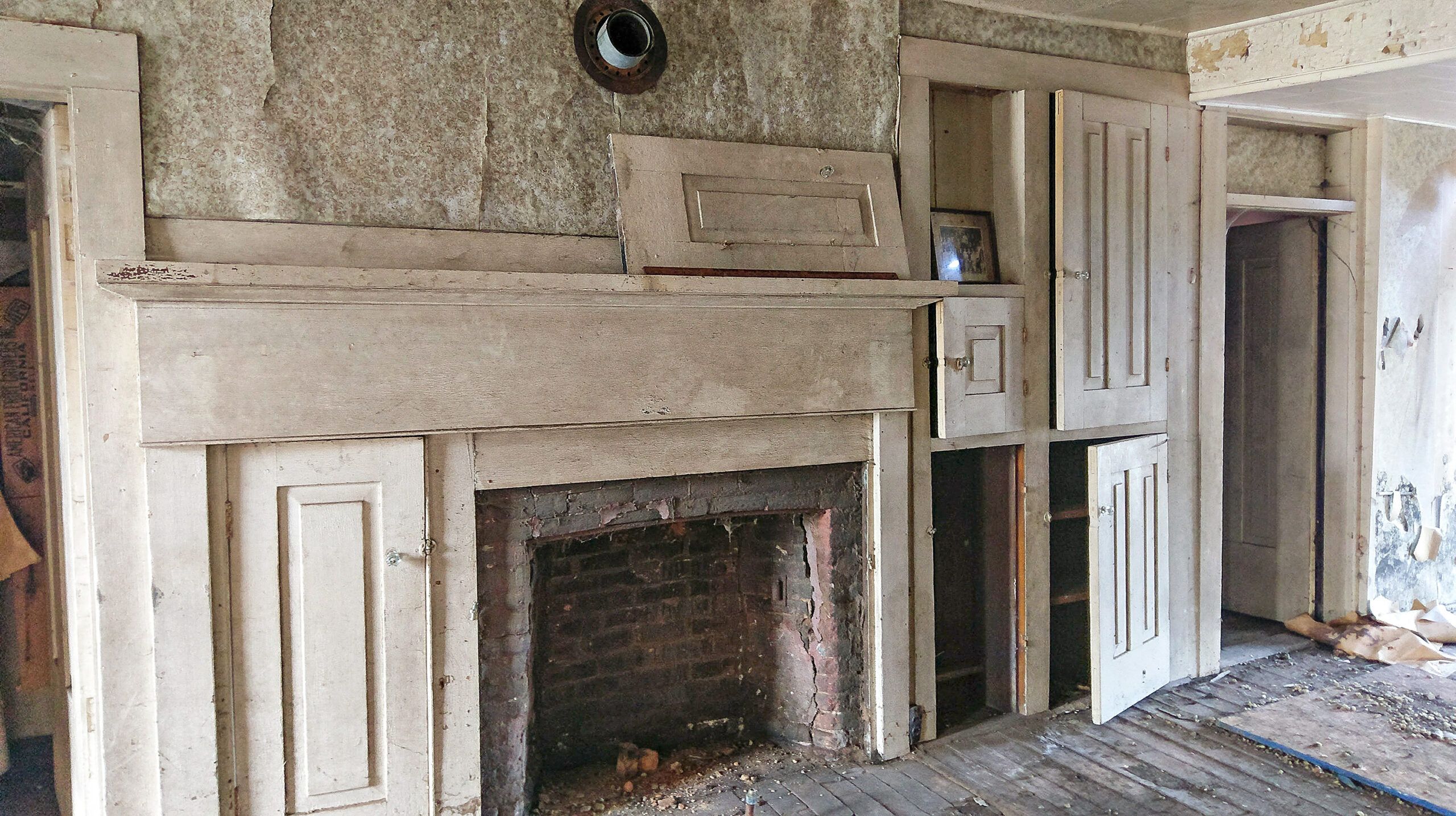 Refinishing the wood floors and opening up the dropped ceilings are part of the renovation to-do list.
Thanks to Todd Zeiger, Northern Regional Office Director, Indiana Landmarks