House Awaiting Revitalization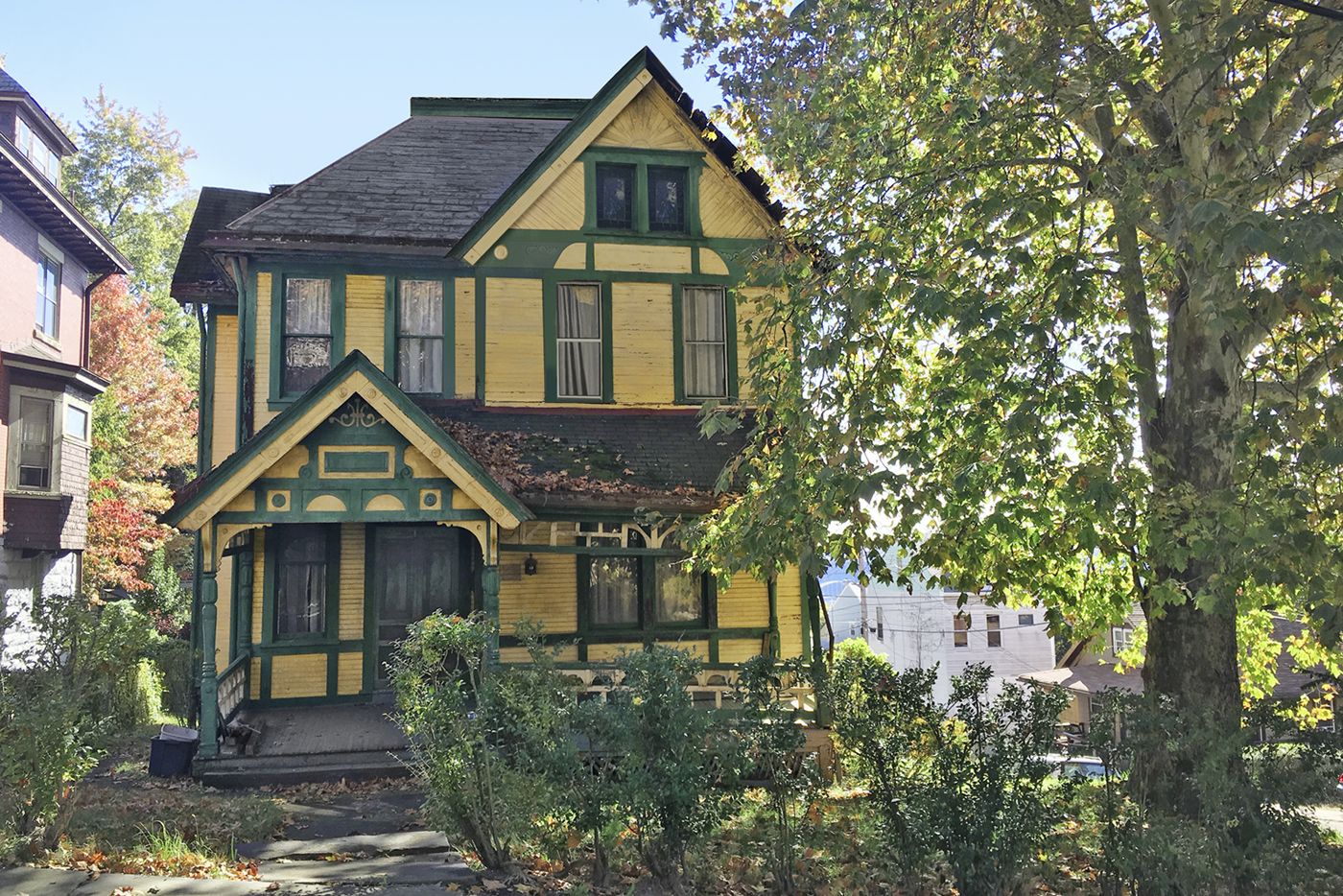 Published May 2016
Price: $15,000
Location: Pittsburgh
Contact: Heather Kitson, 412-370-1815; heather.kitson@kw.com
The history: When a young Irish immigrant named Robert Mortland arrived in Pittsburgh, he began a long and lucrative career catering to city dwellers' guilty pleasures—first as a tobacconist and later as a seller of confections. He built this house with his wife, Harriett, around 1888, and the couple raised four children there before eventually buying and moving into the one next door. This house was sold sometime after Robert's death, in 1910, and deteriorated as the city fell on hard times. It has been vacant for the last 20 years, a period during which Pittsburgh underwent a major revitalization. Several other homes on the block that were built in the same style have been restored.
Shown: The four-bedroom, two-bath house sits on a 4,300-square-foot lot.
Original Pocket Doors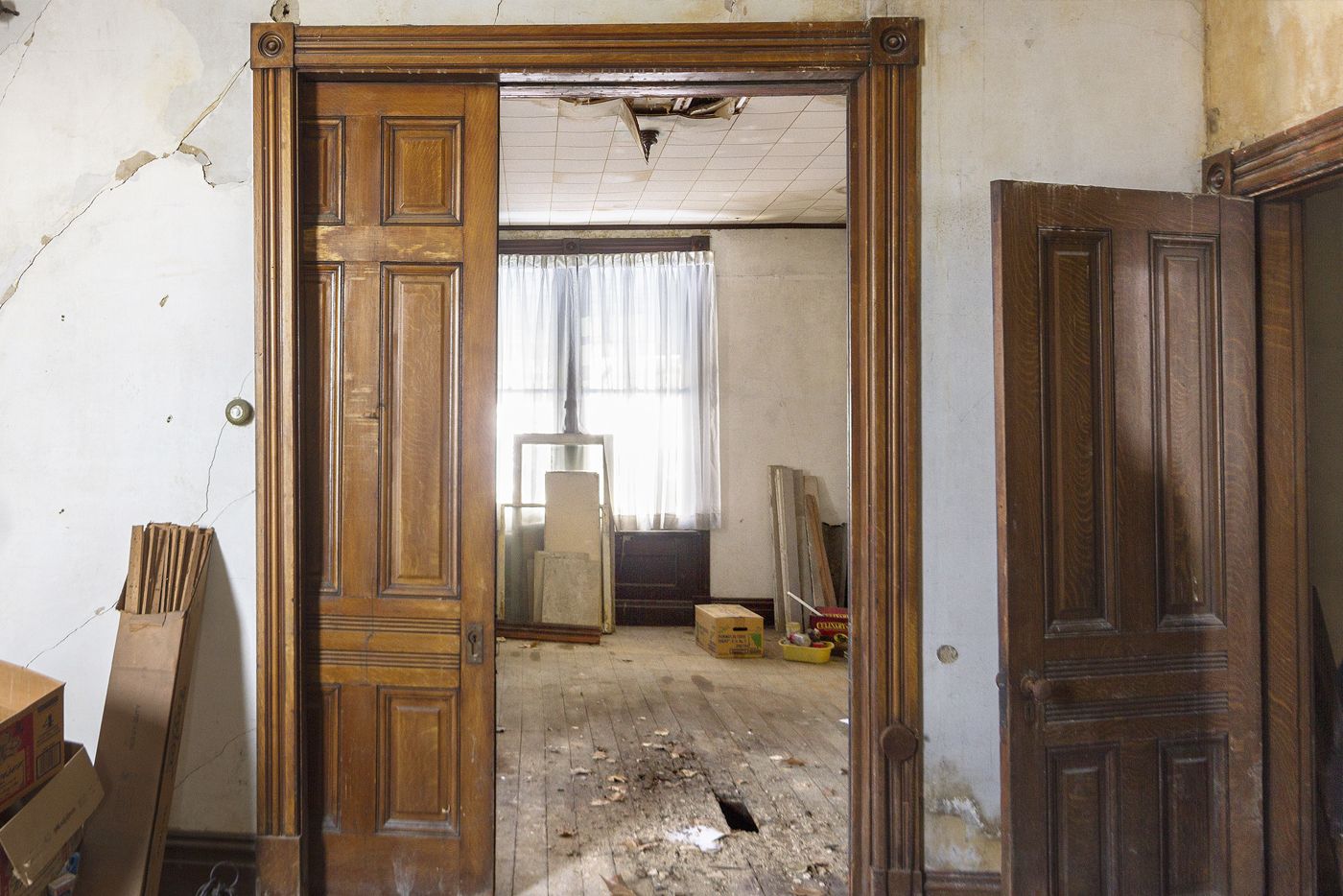 Why save it? The charming house blends elements of Stick and Queen Anne styles, with turned porch posts and fanciful trim details, including a sunburst in the front gable. The interior is packed with original features, such as slate mantels, paneled pocket doors, and other handsome millwork.
Shown: A pair of paneled pocket doors separate the living and dining rooms.
Original Folding Interior Shutters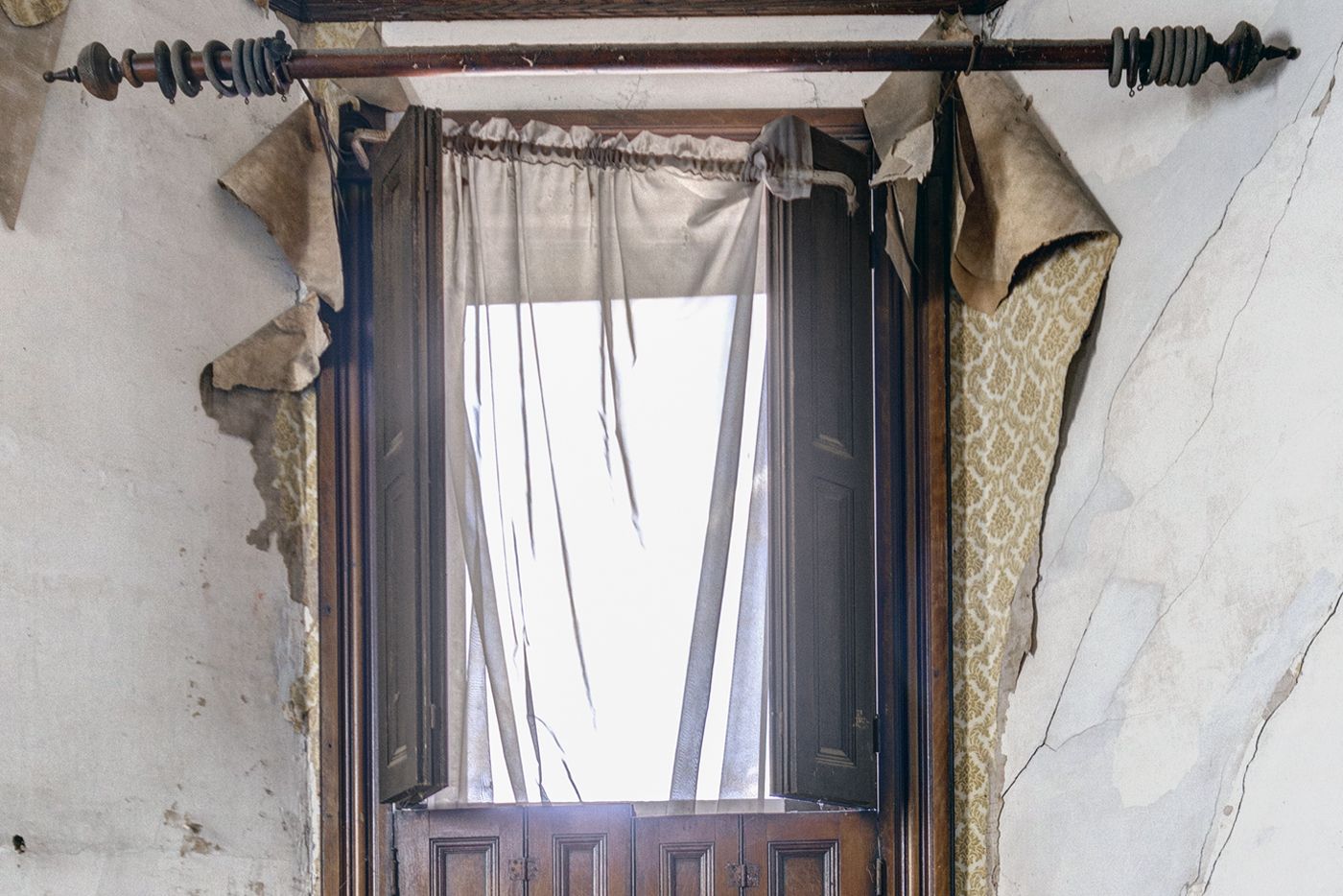 What it needs: The 2,634-square-foot home needs a new roof (an attic fire left it damaged), all new systems, and extensive updates to the kitchen and baths. The structure is sound, but water-soaked plaster has been removed from many of the walls as a result of leaks in the roof. The house sits in the Fineview neighborhood, a mere four miles from the heart of downtown Pittsburgh. With an abundance of long-standing cultural institutions and new shops nearby, this urban charmer is just waiting for someone to see its potential and restore it for another century of life.
Shown: The house is filled with period millwork, including these folding interior shutters.
Staircase Poised for Rebuilding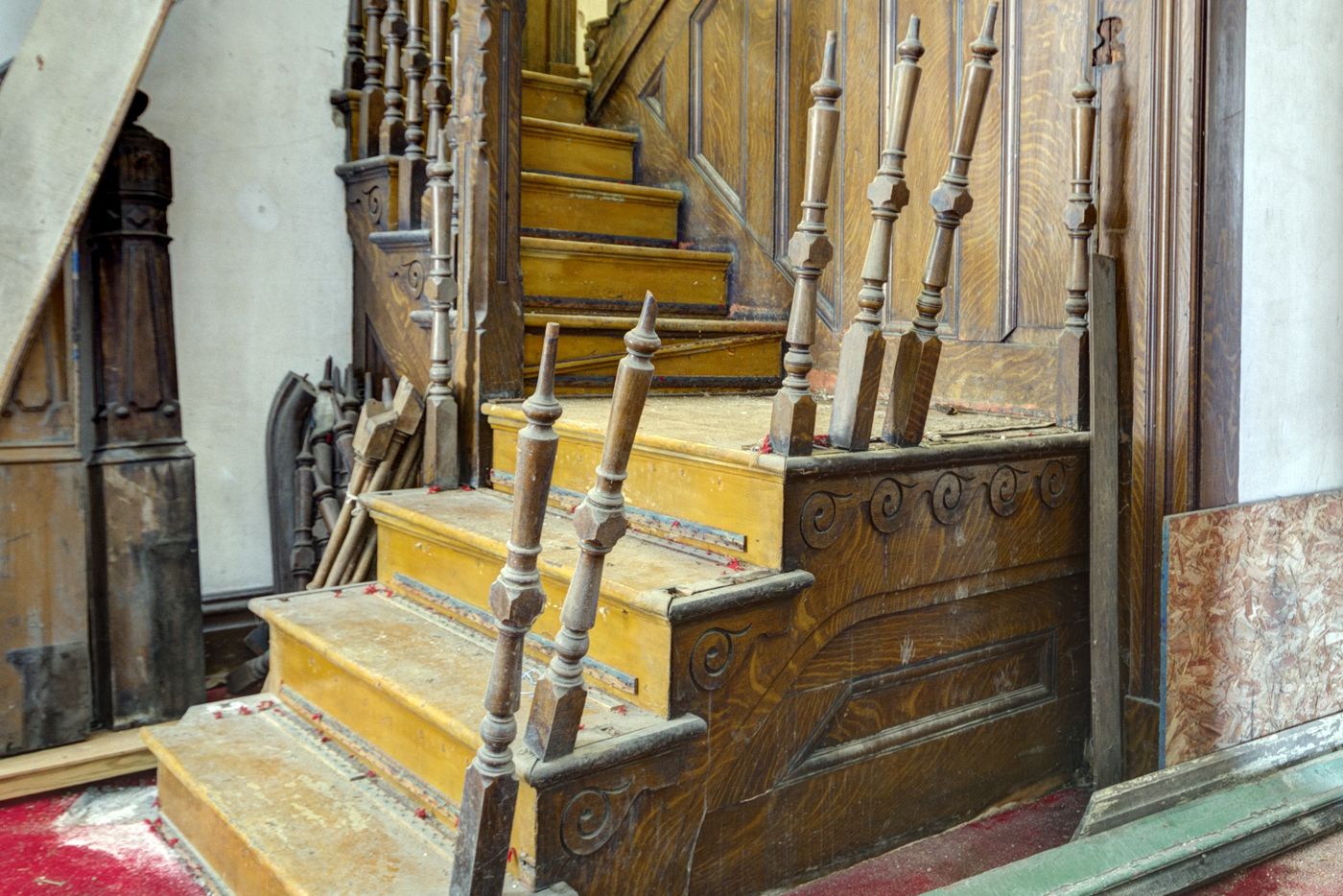 The staircase can be rebuilt with the original balusters, which were saved when the banister was removed. Intricate scroll brackets remain in place.
Detailed Butler's Pantry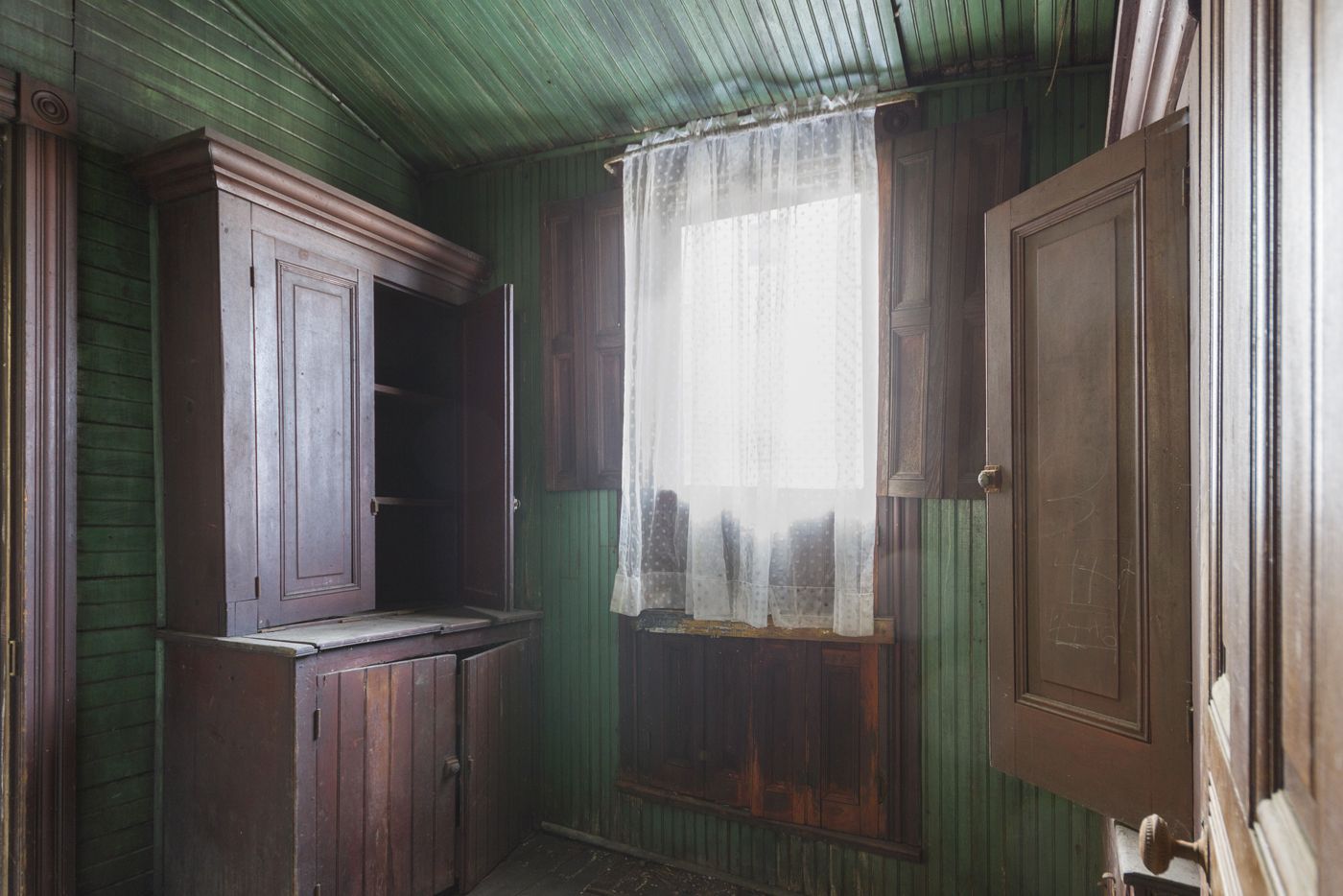 A butler's pantry off the kitchen features beaded paneling and a charming built-in hutch.
Painted Slate Mantels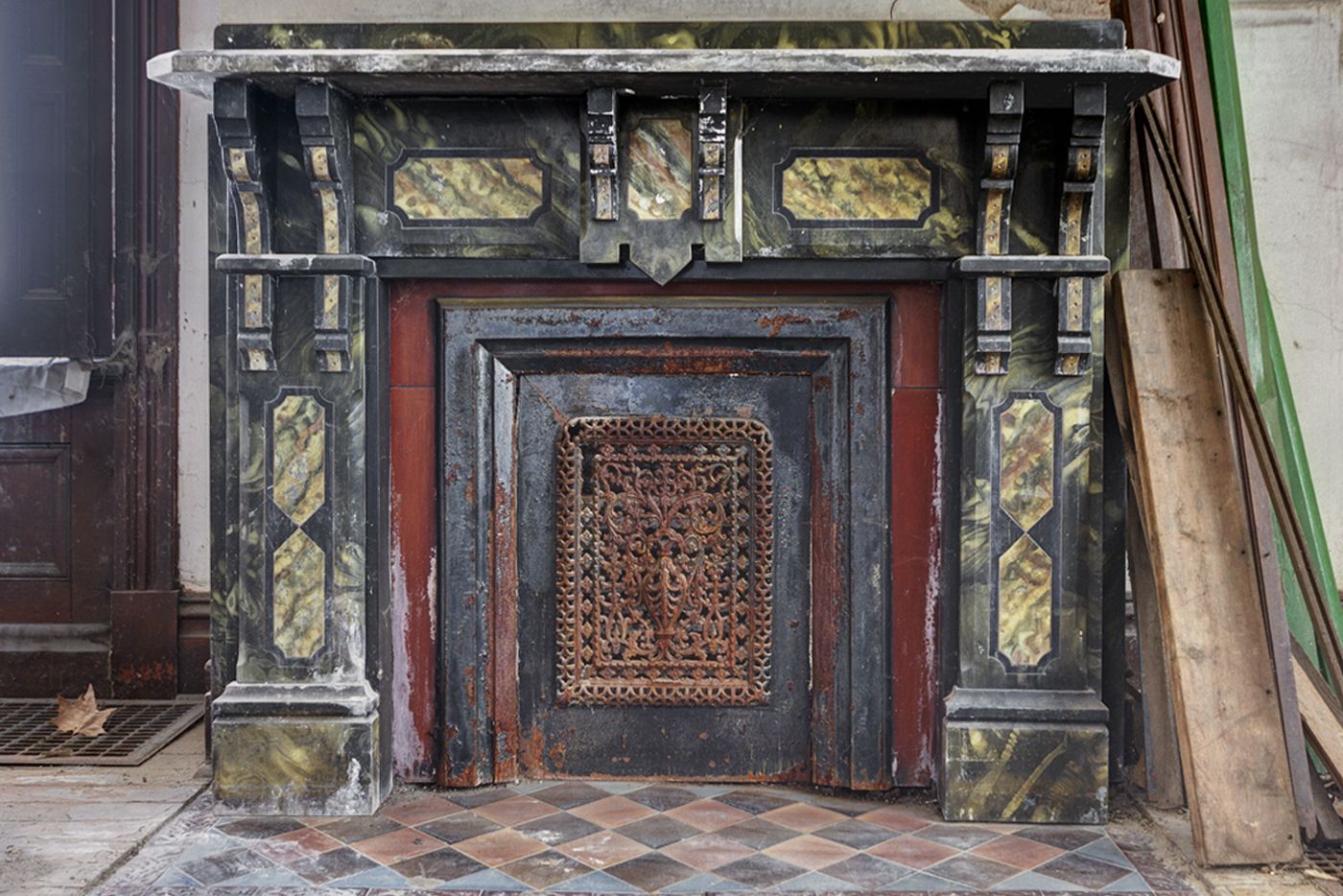 Original slate mantels are painted to mimic marble versions that would have been found in fancier homes of the era.
Stained-Glass Attic Windows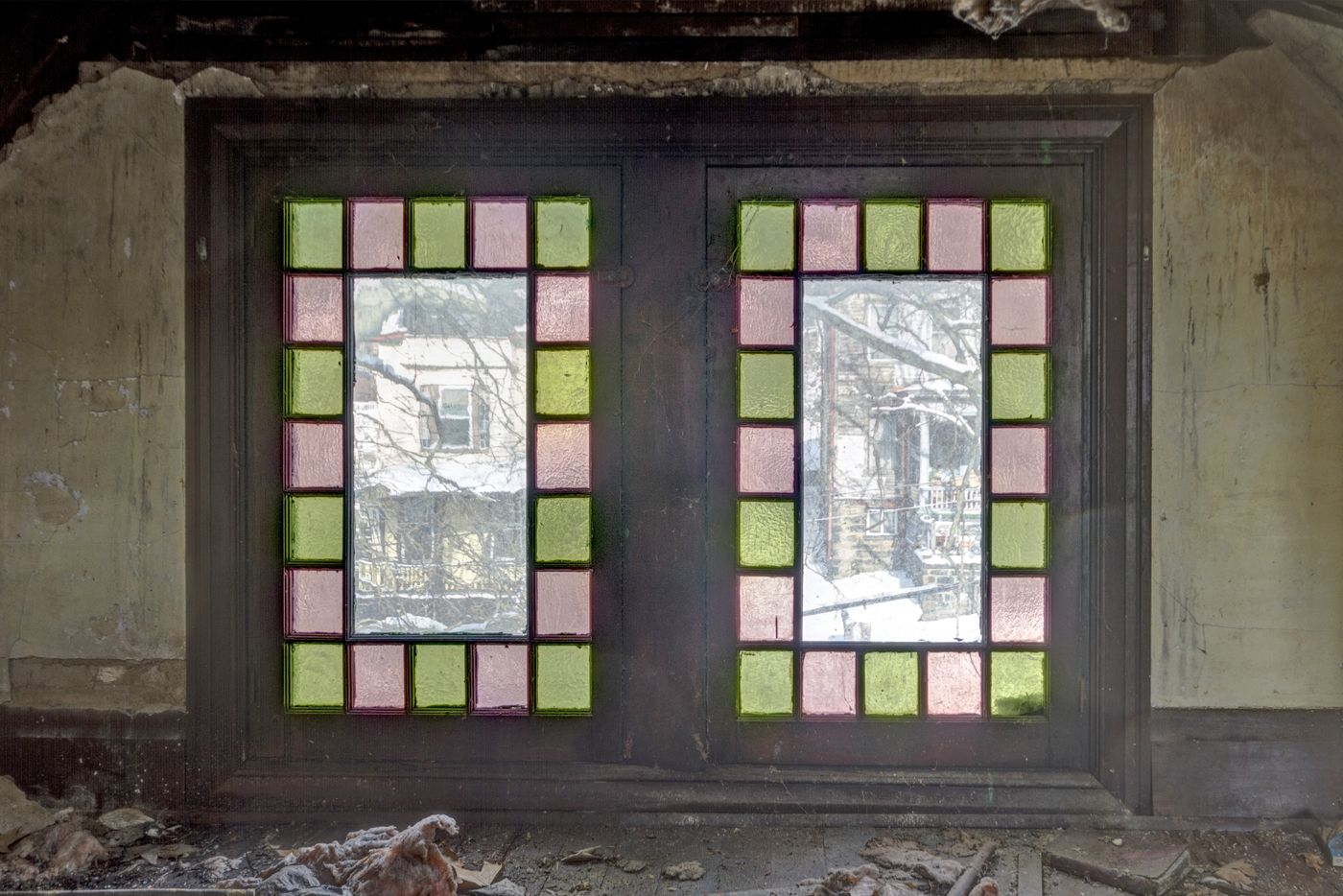 In the attic, windows framed with stained glass offer a view of restored houses across the street.