Made in America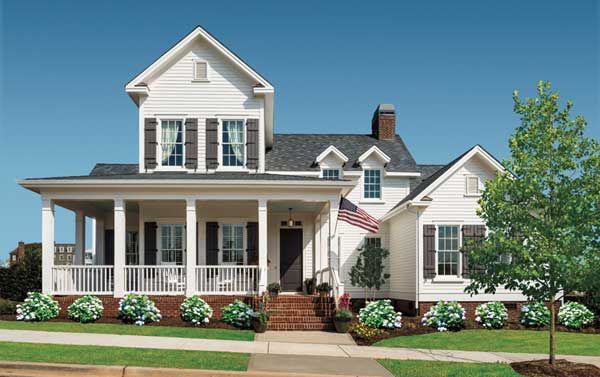 This Old House and Southern Living are proud to present The All-American Cottage.
If every builder used just 5 percent more American-made products, hundreds of thousands of jobs would be added to the United States economy. It's a worthy goal, and our quintessential cottage-style home proves it's achievable with 97 percent of the materials sourced right here in the U.S.A.
In The Details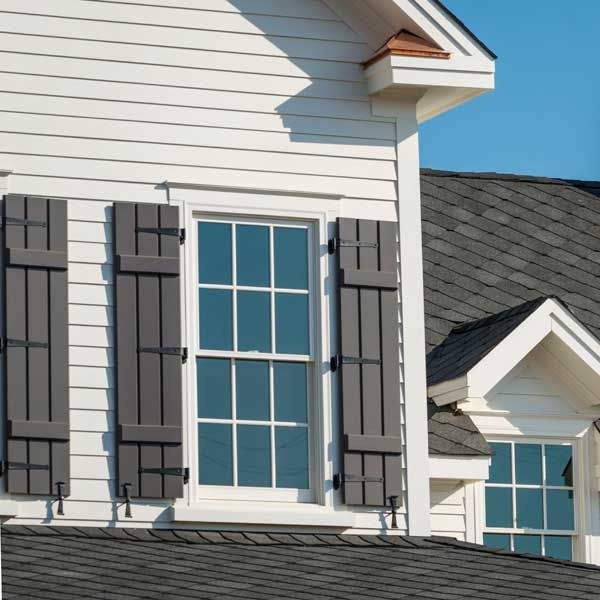 In true All-American style, the Cottage features board-and-batten style shutters from Southern Traditions Window Fashions, custom-made in nearby Fountain Inn, SC.
Adding to the authenticity and true southern touch of the shutters are hand-crafted shutter hinges and holdbacks by The Heirloom Companies.
Porch Time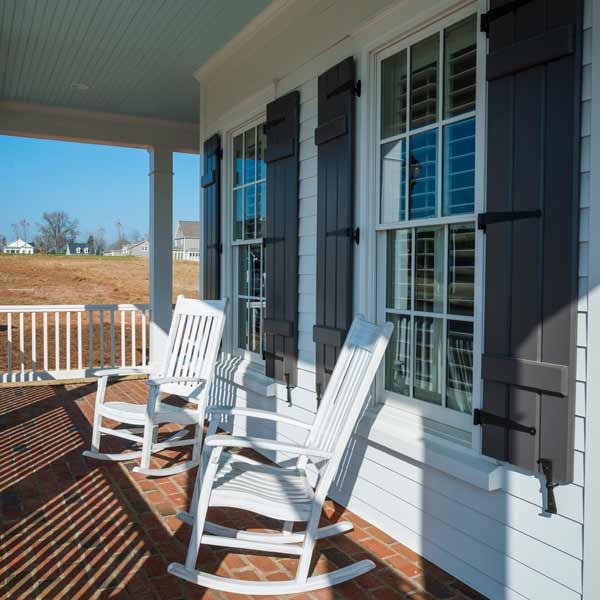 The All-American Cottage features a wraparound Southern-style sitting porch complete with a traditional painted blue ceiling. (Valspar® 5002-5B, Dreamy Clouds).
New Meets Old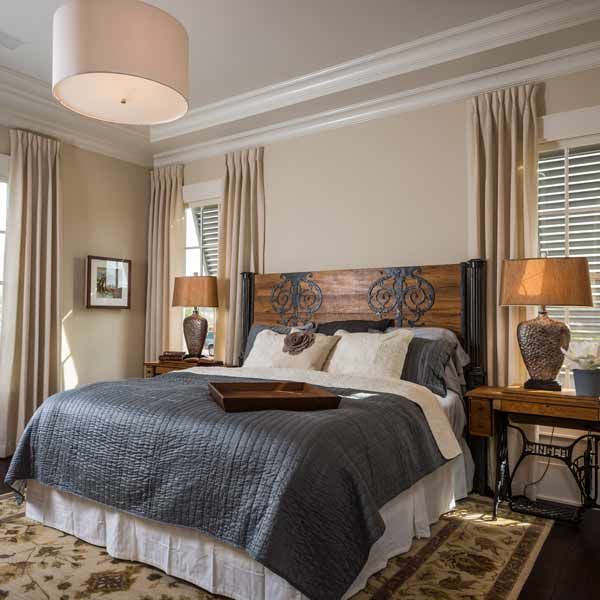 New meets old in this master bedroom designed by Sandy Hankins from SH Designs. The one-of-a-kind headboard was crafted using reclaimed white oak and hand-forged iron from the experts at The Heirloom Companies.
Antique Singer sewing machines were cleverly converted into functional cabinets. All interiors in the master bedroom are by Sandy Hankins from SH Designs, Branches and Burlap Home.
Adding to the warmth of the room is Valspar® Paint in Homestead Resort Taupe (7003-1)
Crisp and Clean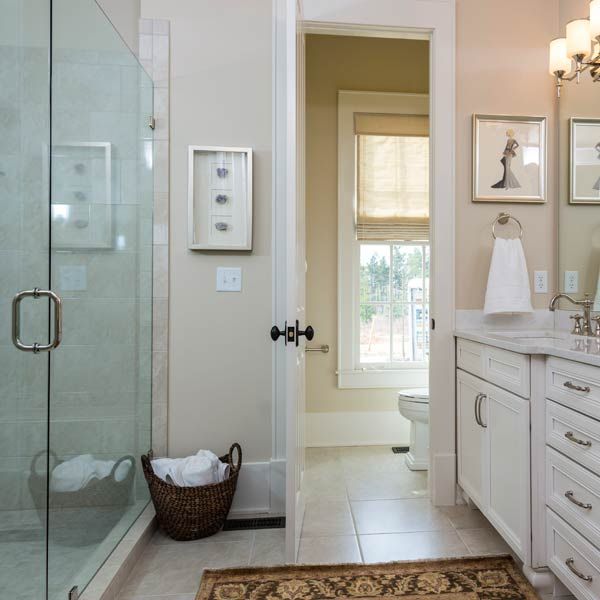 The alley-style master bathroom features an expansive walk-in shower and neutral toned cabinets and countertops that connect together for a crisp and clean feel.
Cabinets and countertops are made and sourced in the USA by Wellborn Cabinet and Corian Countertops.
Pops of Color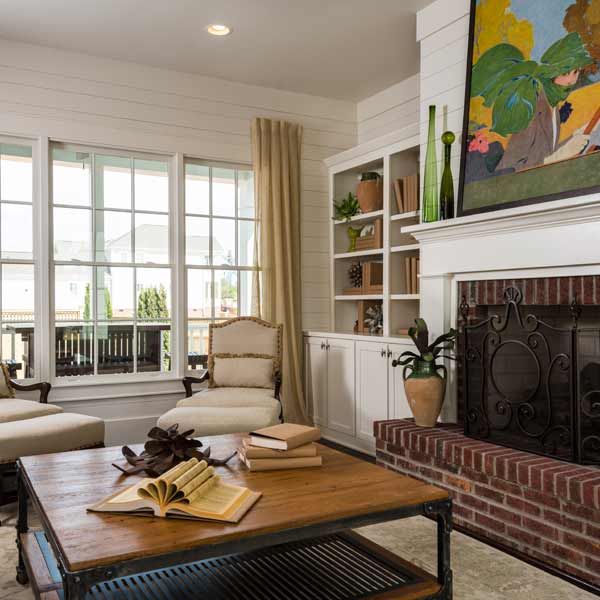 The All-American Cottage features a classic Cape Cod style, using light creams and grays enhanced with pops of green and orange.
Using all Valspar® paints, this color block approach adds a stunning atmosphere to this well-appointed space. (Valspar® Homestead Resort Jefferson White (7006-1).
Custom Touches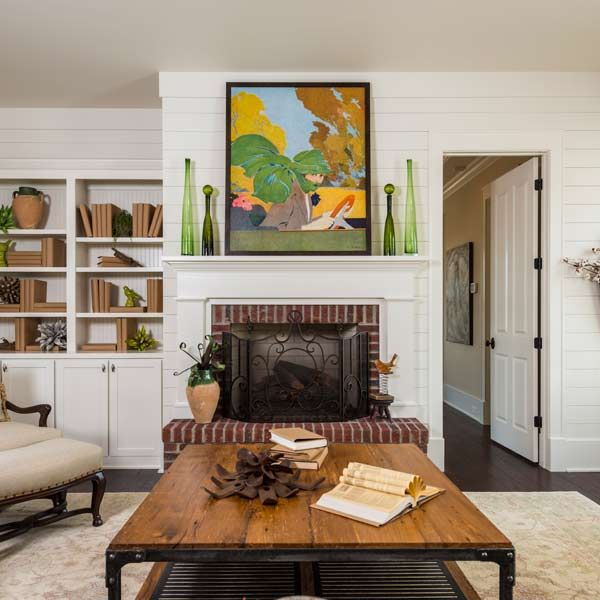 Surrounded by a custom-designed mantel from Dillard-Jones Builders, the Isokern modular gas fireplace is built in place using real brick, adding textural balance to this airy room.
The Team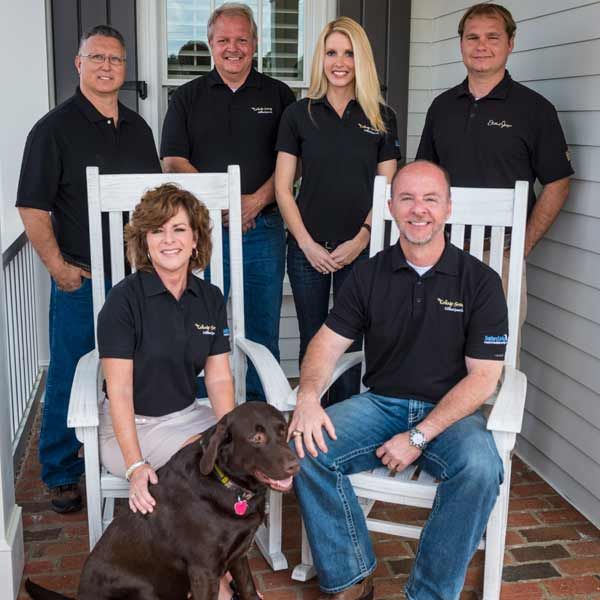 Posed on the welcoming front porch is the team behind the All American Cottage: Tom Dillard and Susan Vernon with company mascot, Jonesie. Back row (L-R): Thomas Major, JC Urps, Lindsay Urps, Richie Martin.
Instant Heirlooms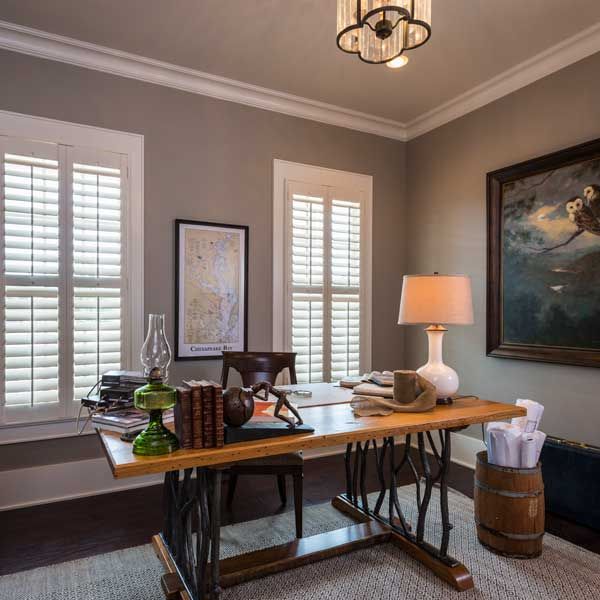 With a worldly impression yet very authentic style, the study stays true to its American roots by featuring a custom desk by The Heirloom Companies.
Cottage Details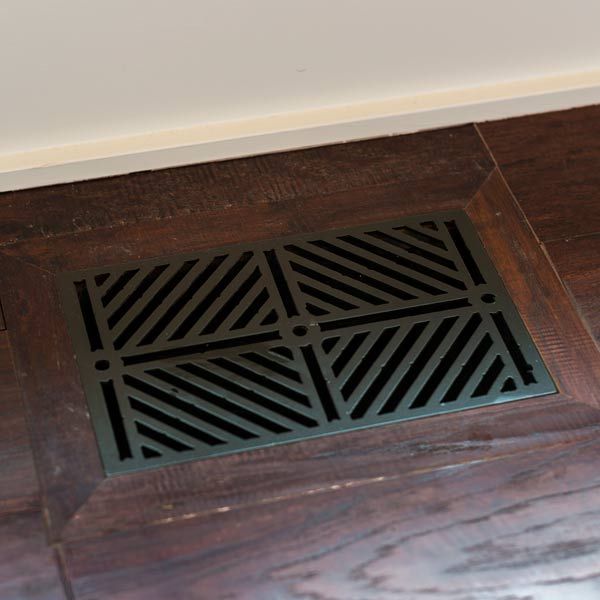 New meets old with the iron floor registers. Each piece was produced with fine precision by The Heirloom Companies, using state-of-the-art CNC plasma technology.
Convenient and Smart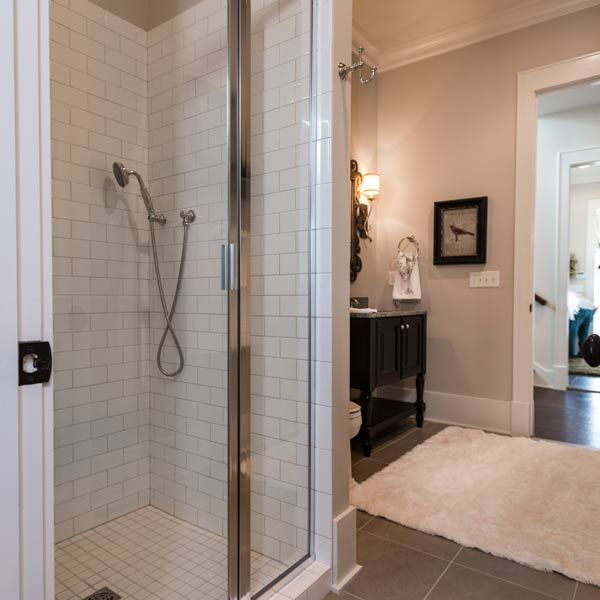 Blending convenience with smart organization, the All-American Cottage features a dog feeding area on the main level and a handy pet sprayer installed in the nearby shower.
Subtle but Impactful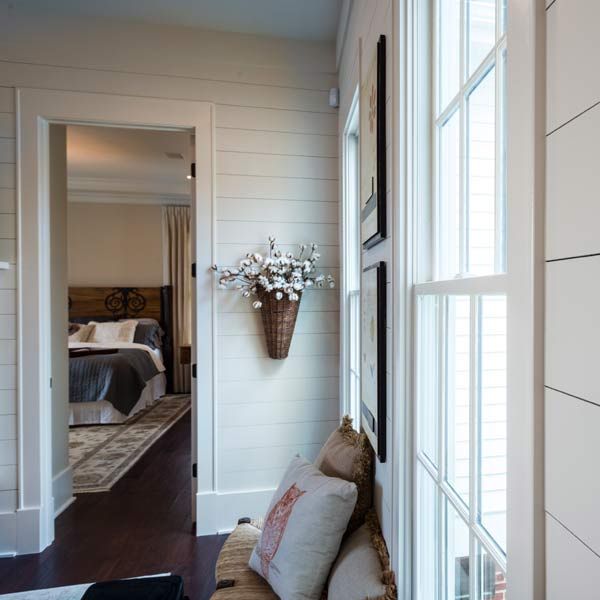 The interior of the All-American Cottage features SmartSide panels by LP, one of the fastest growing brands of interior and exterior siding in America.
All-American Kitchen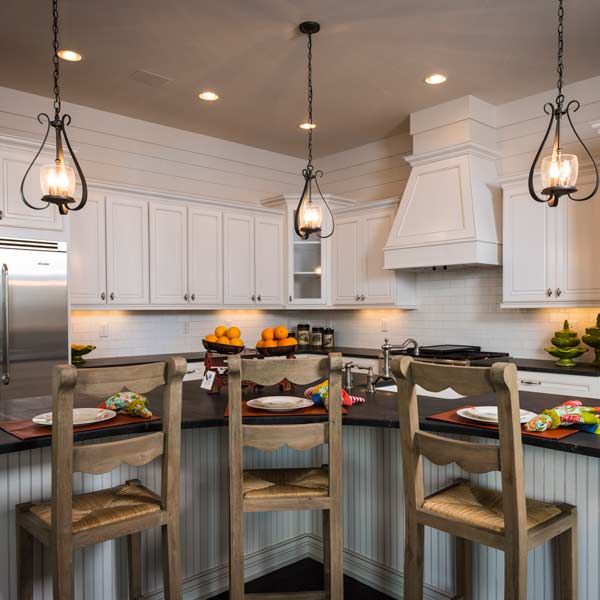 The kitchen of the All-American Cottage features Monterey style maple cabinets in Glacier Pewter Finish by Wellborn Cabinets, proud crafters of custom cabinetry in the USA since 1961.
Locally Sourced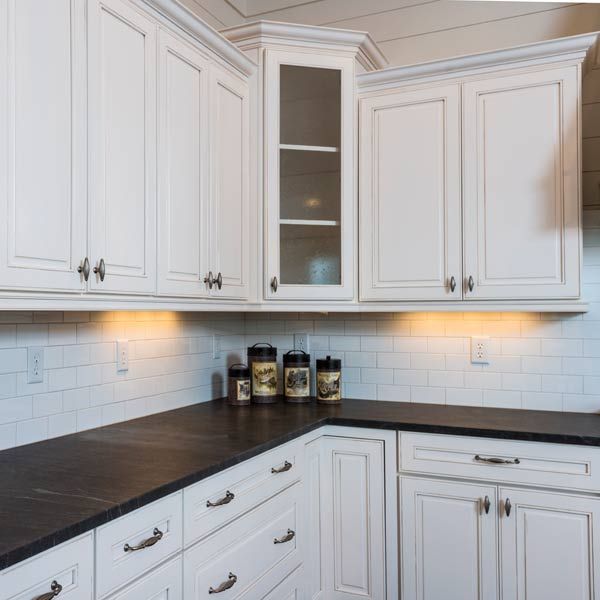 From mountain to rock to countertops, the crisp granite pairs nicely with the subway-style backsplash tiles. Procured from fittingly-named Stone Mountain, Georgia, and installed by Carolina Foothills Studio.
Built for Comfort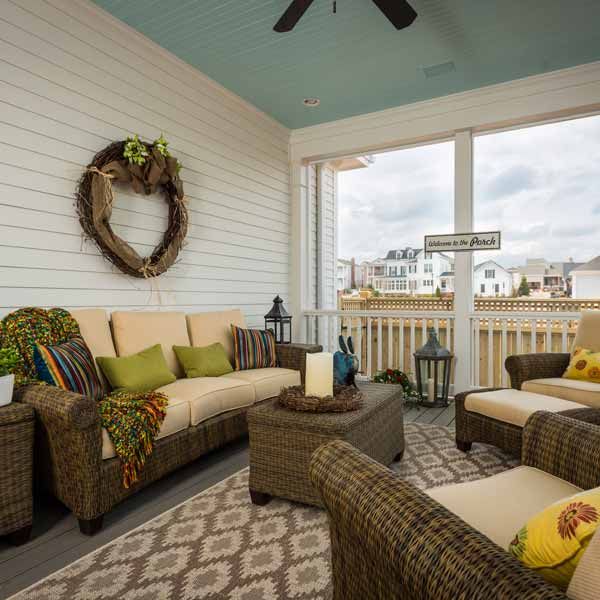 Cozy enough for an afternoon nap, the screened porch features Trex Transcend Decking and LP siding. The comfortable yet durable outdoor furniture is from Fire House Casual Living Store and finished off with bright interior selections from Sandy Hankins from SH Designs, Branches and Burlap Home.
Built to Last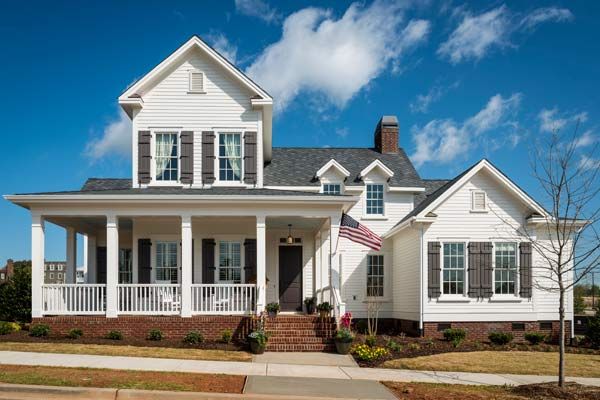 Exterior features of the All-American Cottage are sure to last a lifetime thanks to LP SmartSide siding and Valspar®'s durable and fade-resistant paints.
• Exterior Color: Valspar® Homestead Resort White (7006-1)
• Shutters: Valspar® Copper Abode Brown (3011-9)
• Porch Ceiling: Valspar® Dreamy Clouds (5002-5B)
Pretty and Practical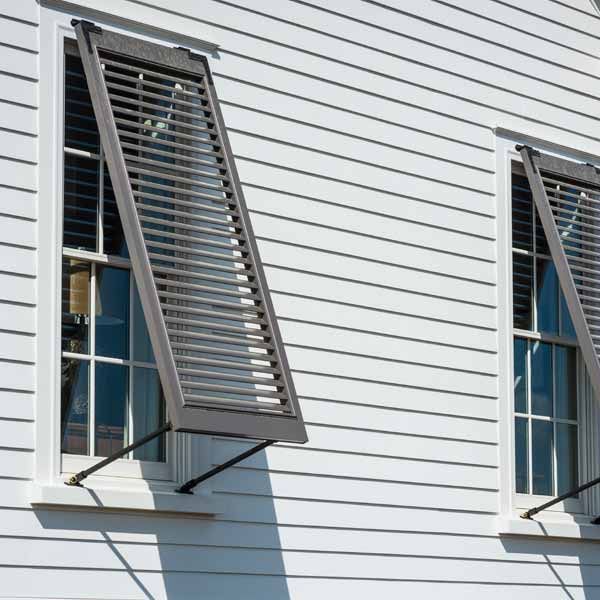 Hurricane season may never be a worry here in Verdae, but these Bahamas-style shutters on the side of the home add a beautiful architectural detail to the cottage. The shutters are from Southern Traditions Window Fashions.
Innovative Design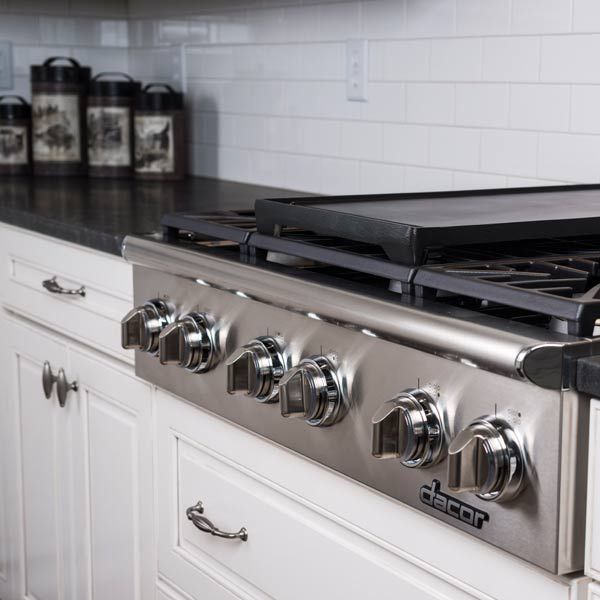 American-made and family-owned company Dacor provided innovative kitchen appliances, including a range top stove, cabinet deck refrigerator with French doors, and wall oven.
A Place To Play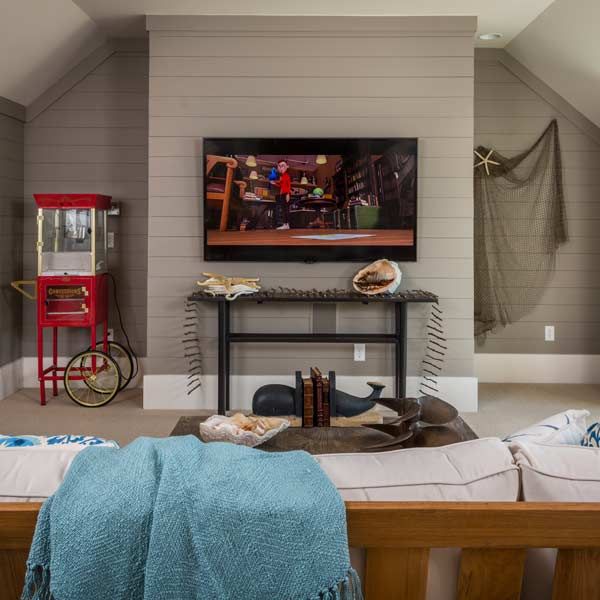 Playful and fun, the upper level media room is perfect for laid back entertaining.'
Valspar's Valspar® Aspen Gray (6004-2A) paint is a perfect complement to the space.
A Dash of Pattern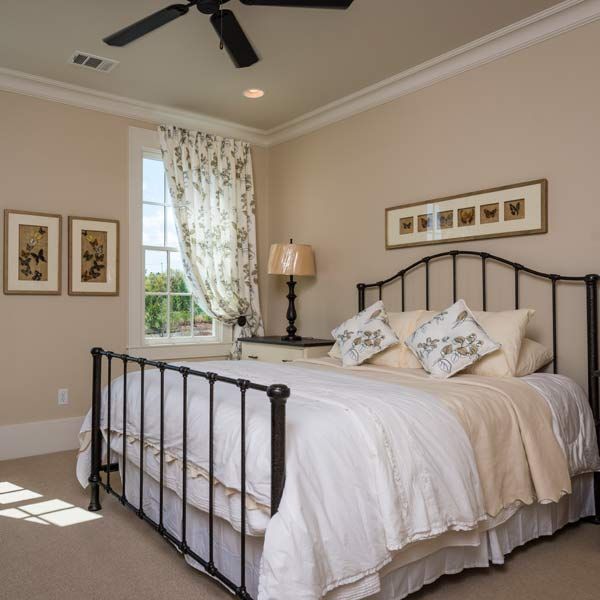 Patterned window treatments complement the neutral walls of the guest bedroom. Sourced from Southern Traditions Window Fashions, these high-quality treatments are featured throughout the cottage.
One of a Kind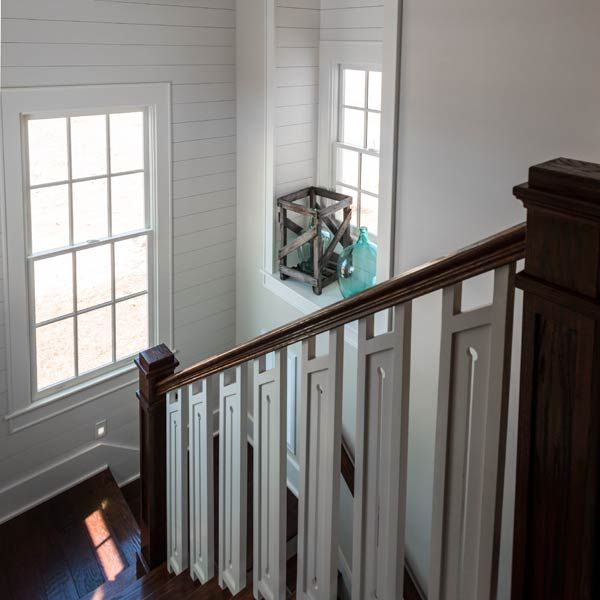 This shop-built stair unit by The Heirloom Companies features railing assembled with red oak box newels and handrail. The balusters were carefully cut from poplar wood on a CNC router. All materials were purchased in the USA.
Entertaining Made Easy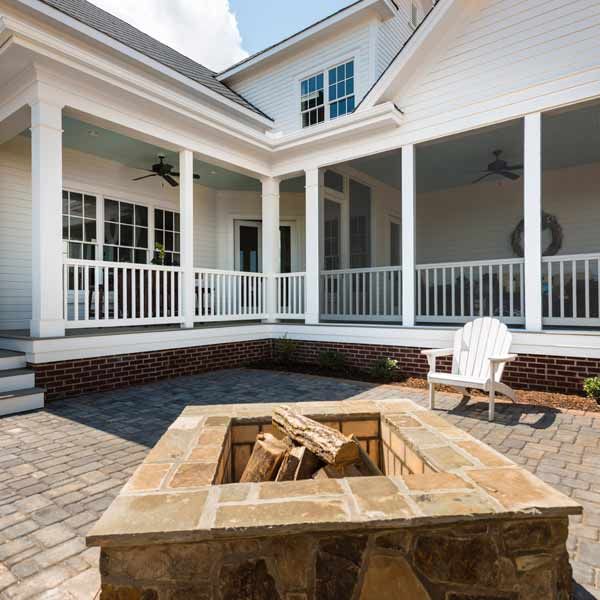 The outside patio with built-in Dacor grill is perfect for cookouts and entertaining. Paving stones were sourced from Sims Stone.