Welcome to Over-The-Rhine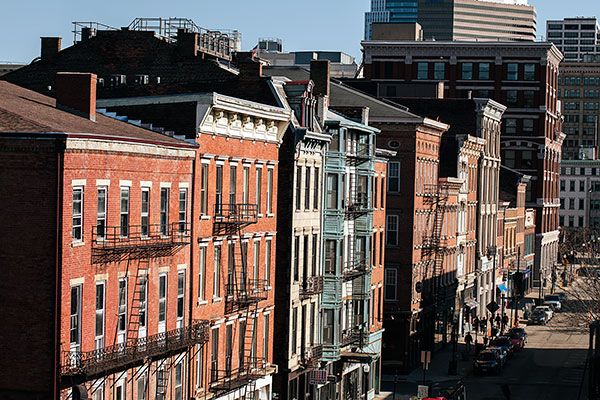 Over-the-Rhine's low-rise brick and brownstone buildings are welcoming new residents, restaurants, and shops. Read our story Downtown is Looking Up on the revitalization and click through for reasons why OTR is worth a visit—and move.
1. Overhauled Washington Park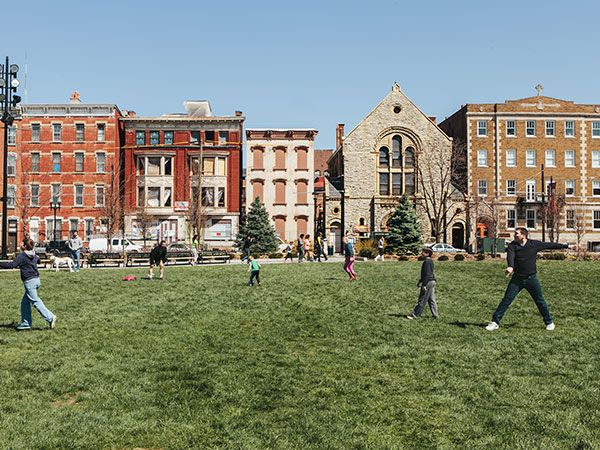 Washington Park, in the bustling southern end of OTR, has roots in the urban-development plans of the Civil War era. After years of neglect, it was overhauled and enlarged with annexed land, and reopened in 2012. Today it's a major draw for families and new home buyers, as well as an incentive to redo the 19th-century buildings surrounding it.
2. Registered Historic Sites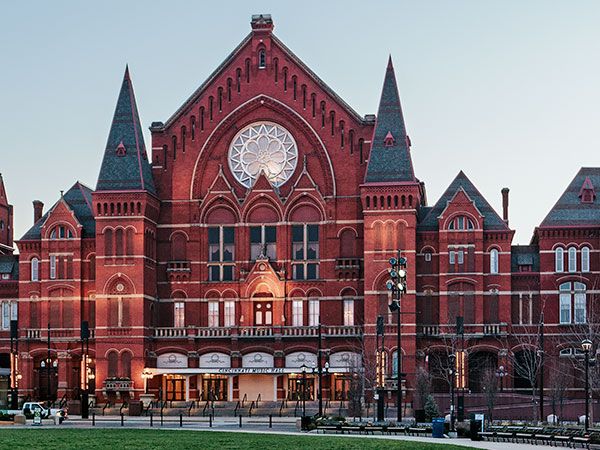 Landmarks include Music Hall, the 1878 home of the Cincinnati Symphony Orchestra and the Cincinnati Opera. A large portion of Over-the-Rhine is on the National Register of Historic Places.
3. Bustling Fun After Sundown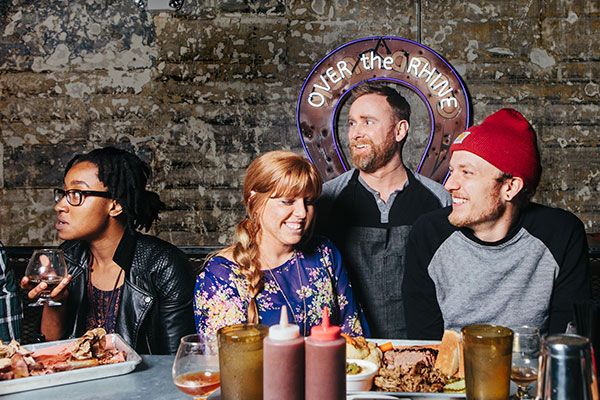 Dan Wright greets customers at Pontiac, one of three eateries he has opened on Vine Street, the neighborhood's main artery. The return of foot traffic after sundown helped bring about the neighborhood's revival.
4. Community Stalwarts Driving Change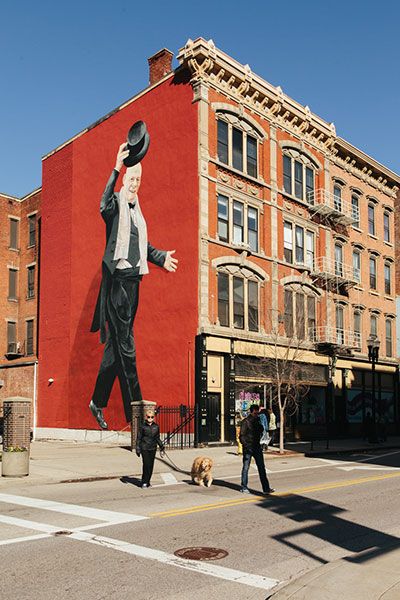 Longtime community advocate Jim Tarbell is pictured on Vine Street in tuxedo and top hat, in homage to a popular peanut vendor at Cincinnati's Riverfront Stadium who liked to dress the part.
5. Decades-Old Beloved Businesses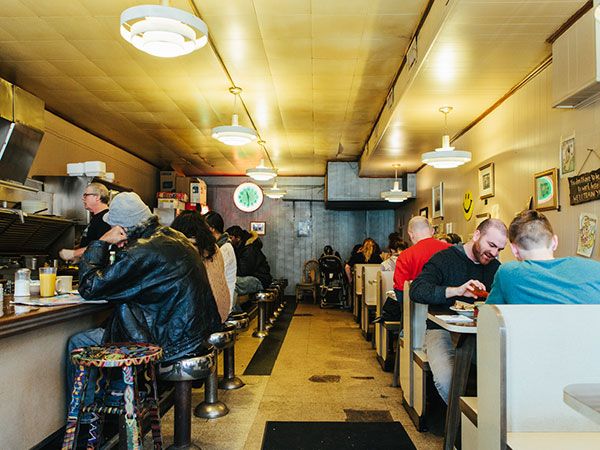 A destination diner on Vine Street, in the northern section of OTR, Tucker's opened in 1946 and is still going strong.
6. Emerging Local Bars and Eateries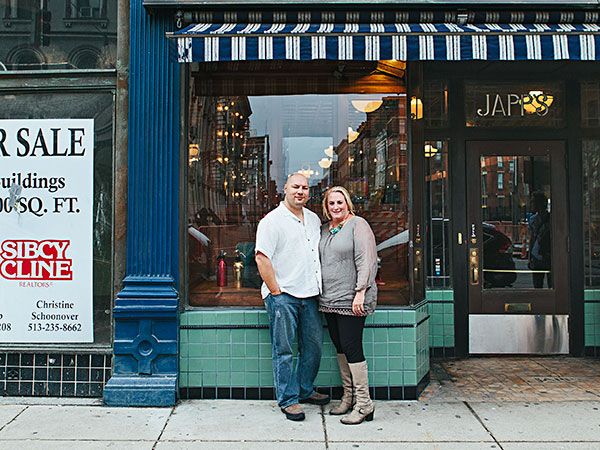 Holly and Michael Redmond moved to OTR in 2004 and now operate two bars, including Japp's, which resides in a restored 19th-century wig factory.
7. Historic Brewery District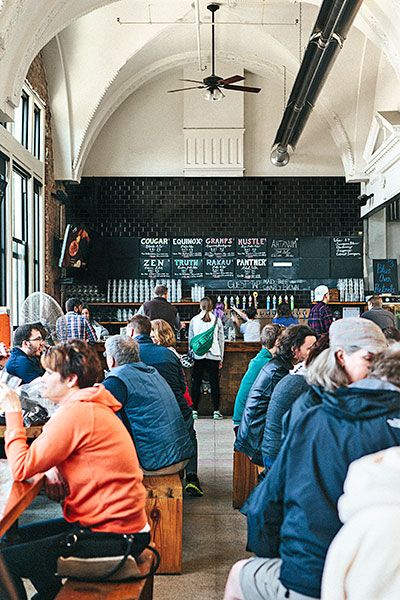 Craft-beer fans pile into Rhinegeist, which opened two years ago in a formerly abandoned 1895 bottling plant in an area of Over-the-Rhine that is part of the historic brewery district.
8. Charming Public Art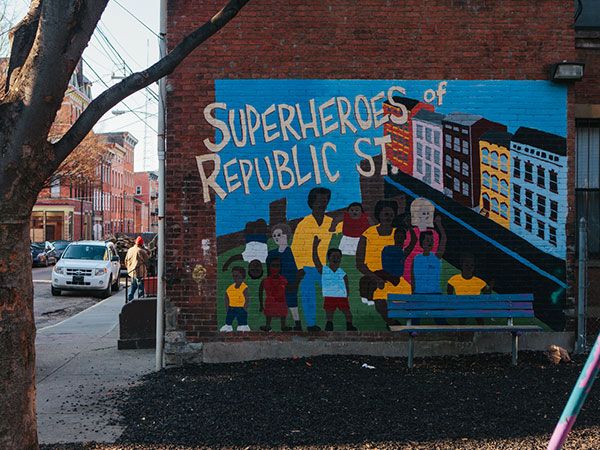 Over-the-Rhine, like the rest of Cincinnati, is dotted with enough public murals to warrant walking tours (artworkscincinnati.org).
9. Gracious Open-Air Food Scene
Findlay Market's food halls spill into the streets, attracting visitors and helping to anchor the northern section of OTR.
10. Caffeine Brew and Buzz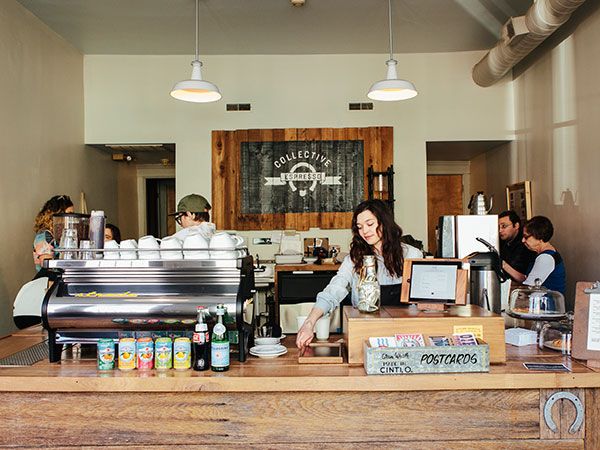 Collective Espresso opened its doors three years ago and quickly contributed to the neighborhood's new buzz.