Not Just for Underfoot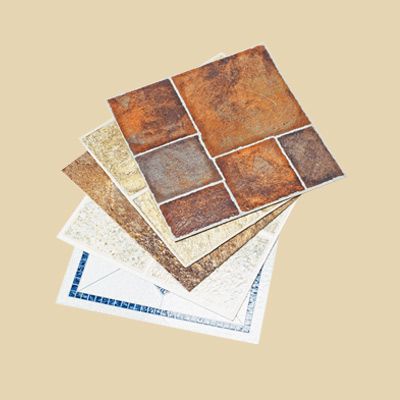 You'll be floored by the clever ways TOH reader Stan Williams repurposes these peel-and-stick squares, with and without the paper backing. "I have a knack for reusing leftover supplies."
1. Protect Against Leaks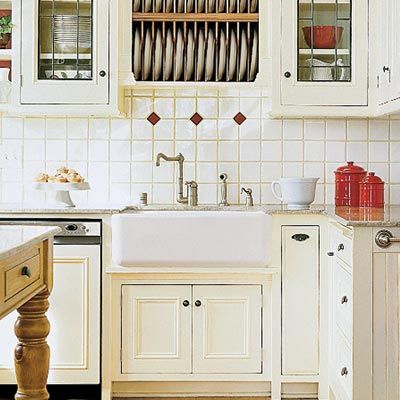 Line the bottom of a cabinet under a sink to prevent water damage or cover one that's already been beat up (just be sure to fix the leak first).
2. Make a Jig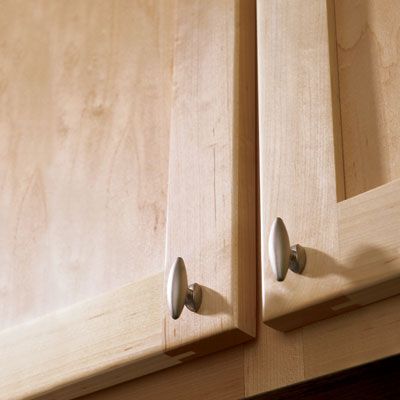 A measured length of tile becomes a guide for drilling holes a consistent distance apart—when installing new cabinet knobs, for example.
3. Pad Your Clamps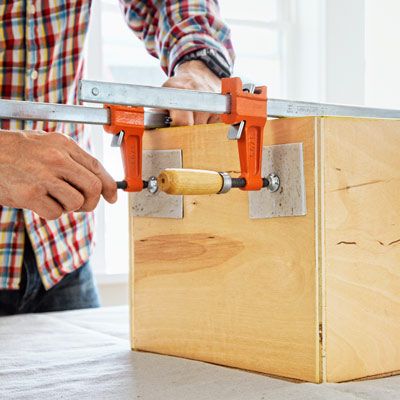 Use tile scraps as barriers to keep metal clamp feet from denting your wood-working project.
4. Clad a Birdhouse Roof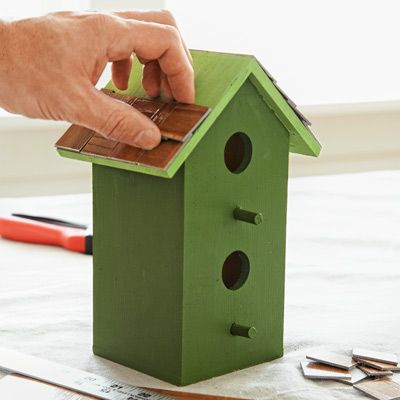 To create a rainproof covering, use a utility knife to cut tiles into small rectangles, and layer the "shingle" courses. For long-term adhesion, dot the back of each piece with waterproof glue.
5. Decorate a Lampshade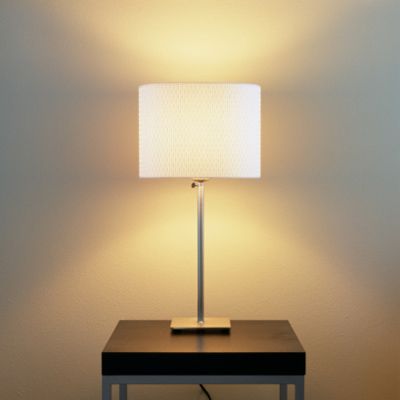 Cast a shadowy design by sticking small tile pieces, trimmed into shapes, to the inside of an inexpensive paper shade.
6. Create Plant Coasters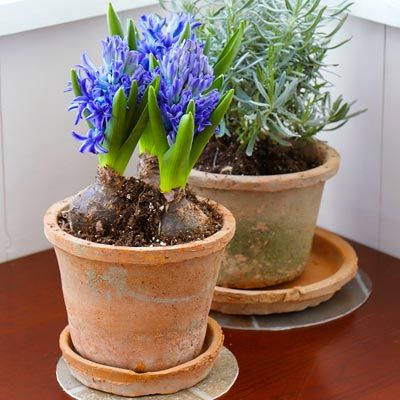 For a no-ring solution under a potted plant, cut two tiles into matching circles and stick them back-to-back.
7. Shim Stuff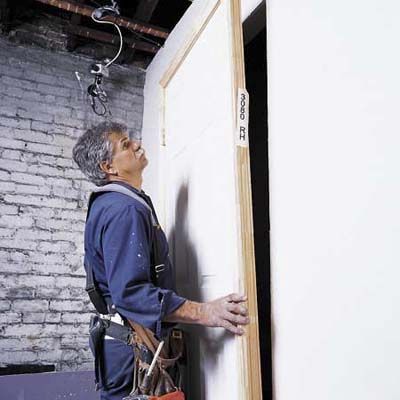 Use cut strips to stabilize a leaning bookcase or a wobbly table, or to align a door during installation.
8. Add a Backsplash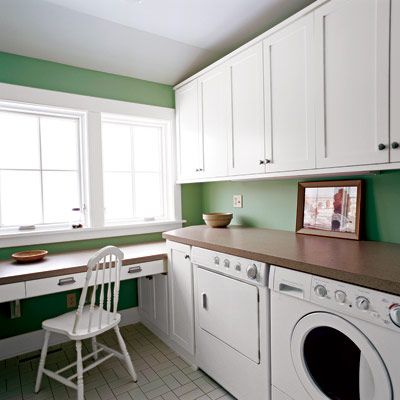 Cover the wall behind the washer and dryer or the utility sink for a hit of color and an easy wipe-clean surface.
9. Scoop Up Messes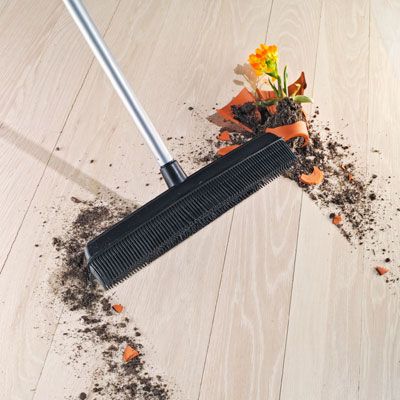 A tile makes a great in-a-pinch dustpan. Press one edge flat to the floor. Hold the other side up to make a snow-shovel-like curve against which to sweep your broom.
10. Customize Wood Shutters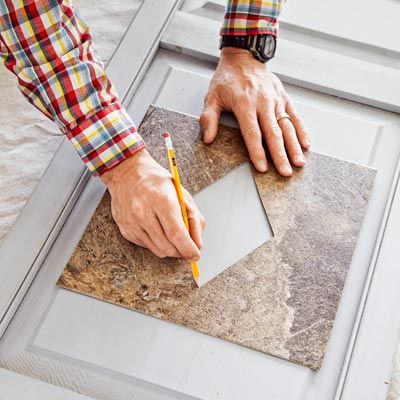 Draw a shape on a tile and cut it out to make a template. Center the guide on the shutter's top panel, trace the shape, and use a jigsaw to cut the wood.