Canvas Catchalls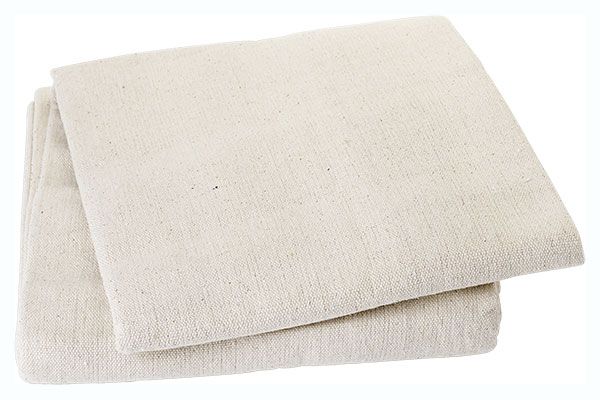 These paint-prep helpers can do more than save your floor from spatter.
1. Make a Tablecloth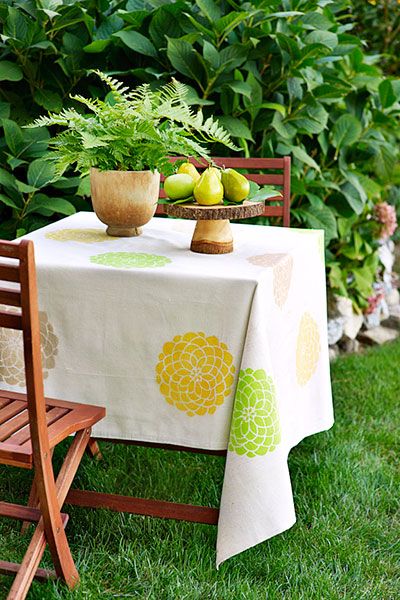 Dress up a table on the cheap by using a new cotton drop cloth cut to fit. Finish the edges with no-sew hemming tape, and stencil on a design.
2. Collect Leaves
Spread out a drop cloth on the grass to catch leaves while raking. When you're done, fold it in half to easily funnel the leaves into a big bag.
3. Stay Safe During Demo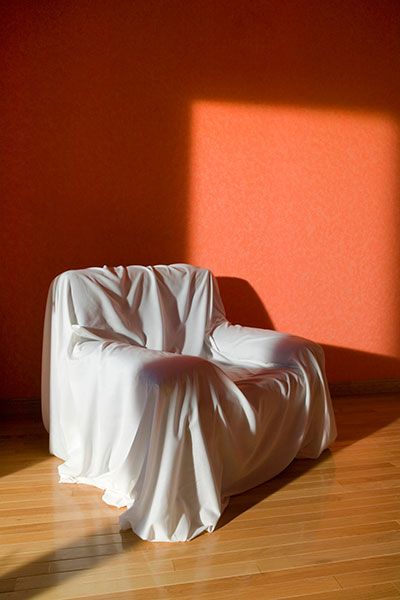 During the demolition phase of a reno, throw a drop cloth over mirrors, tile, or any material you plan to smash that could send dust or hazardous shards into the air.
4. Prevent Floor Scratches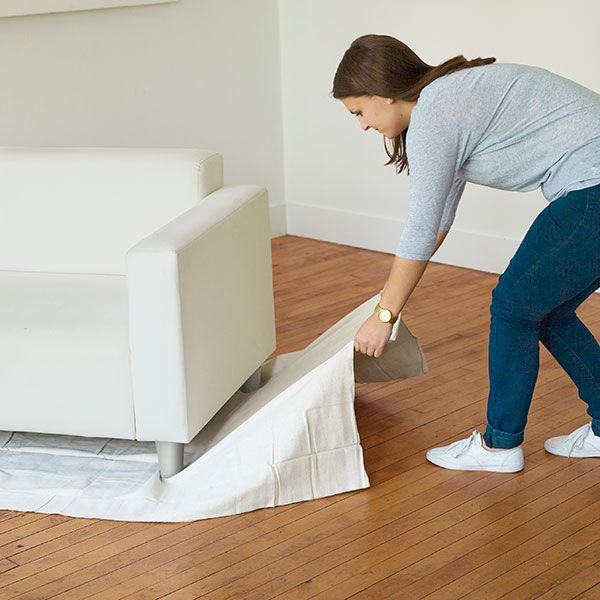 Slip a drop cloth under furniture or appliances when moving them around the house to protect floors from unsightly nicks and scratches.
5. Make a Movie Screen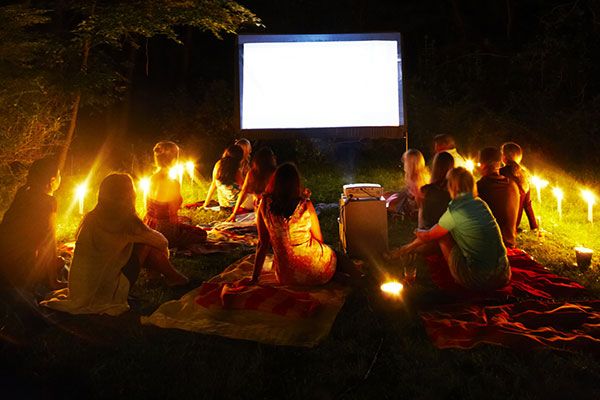 Let a large clean drop cloth stand in for a sheet or blackout fabric when projecting a movie outdoors. Staple the ends of the cloth to 2x4s planted in buckets of sand or gravel.
6. Pet-Proof Car Seats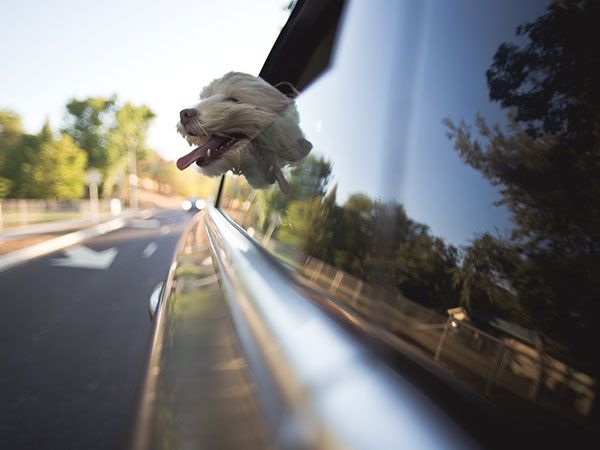 Keep a canvas drop cloth in the trunk of the car and use it to save seats from pet hair or muddy paws when traveling with furry friends.
7. Cover Firewood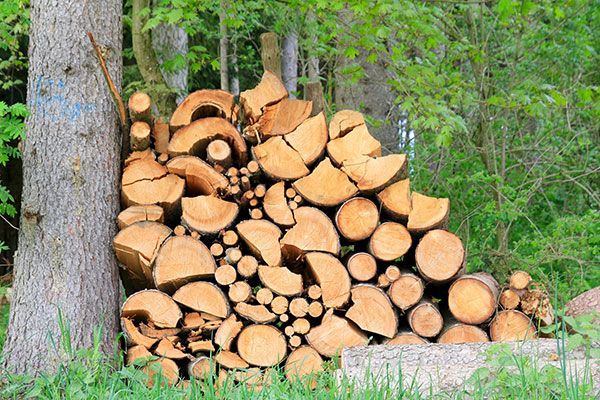 No tarp? Use a drop cloth to protect firewood from the elements. Just hit the canvas with waterproofing spray before putting it outside.
8. Line a Wicker Catchall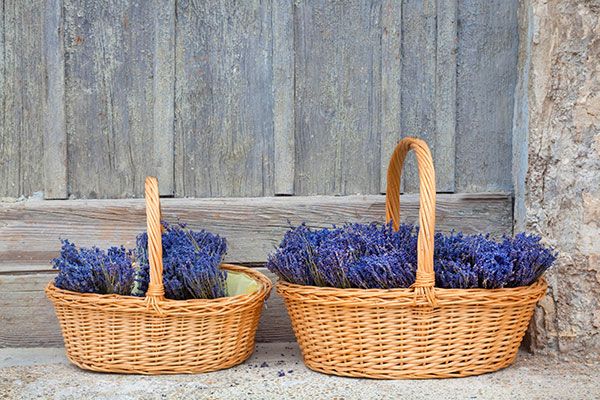 For a washable basket liner, cut two pieces of canvas drop cloth to size and lay in a basket crisscrossed so that the fabric hangs over the edges by about 2 inches.
9. Transport Shrubs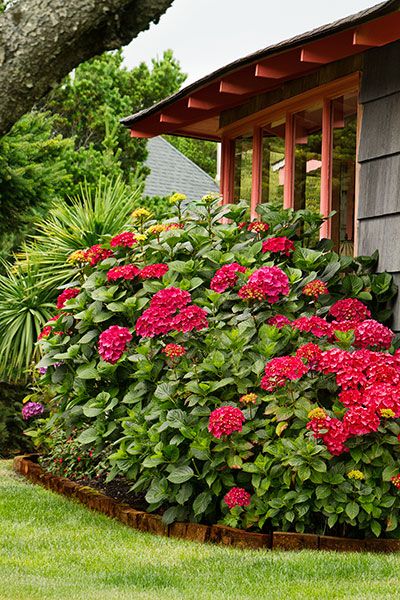 When uprooting a large shrub to move it to a new location, wrap the base with a canvas drop cloth to keep it intact before replanting.
10. Make a Nonslip Rug Pad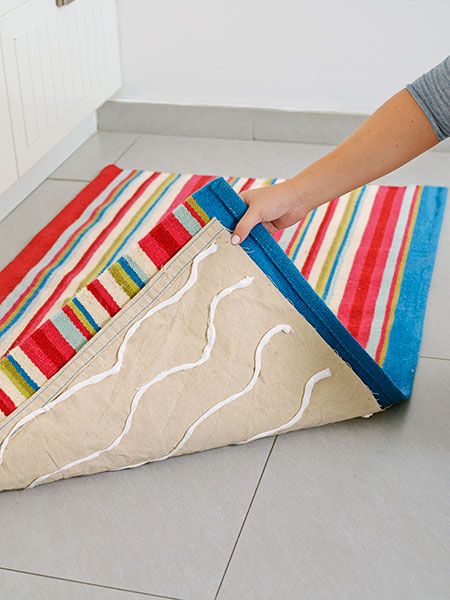 Keep an area rug in place by cutting a piece of drop cloth slightly smaller than the rug. Run thin wavy lines of silicone caulk across it to add traction. Let dry and place it caulk-side down on the floor, under the rug.