Get a Hold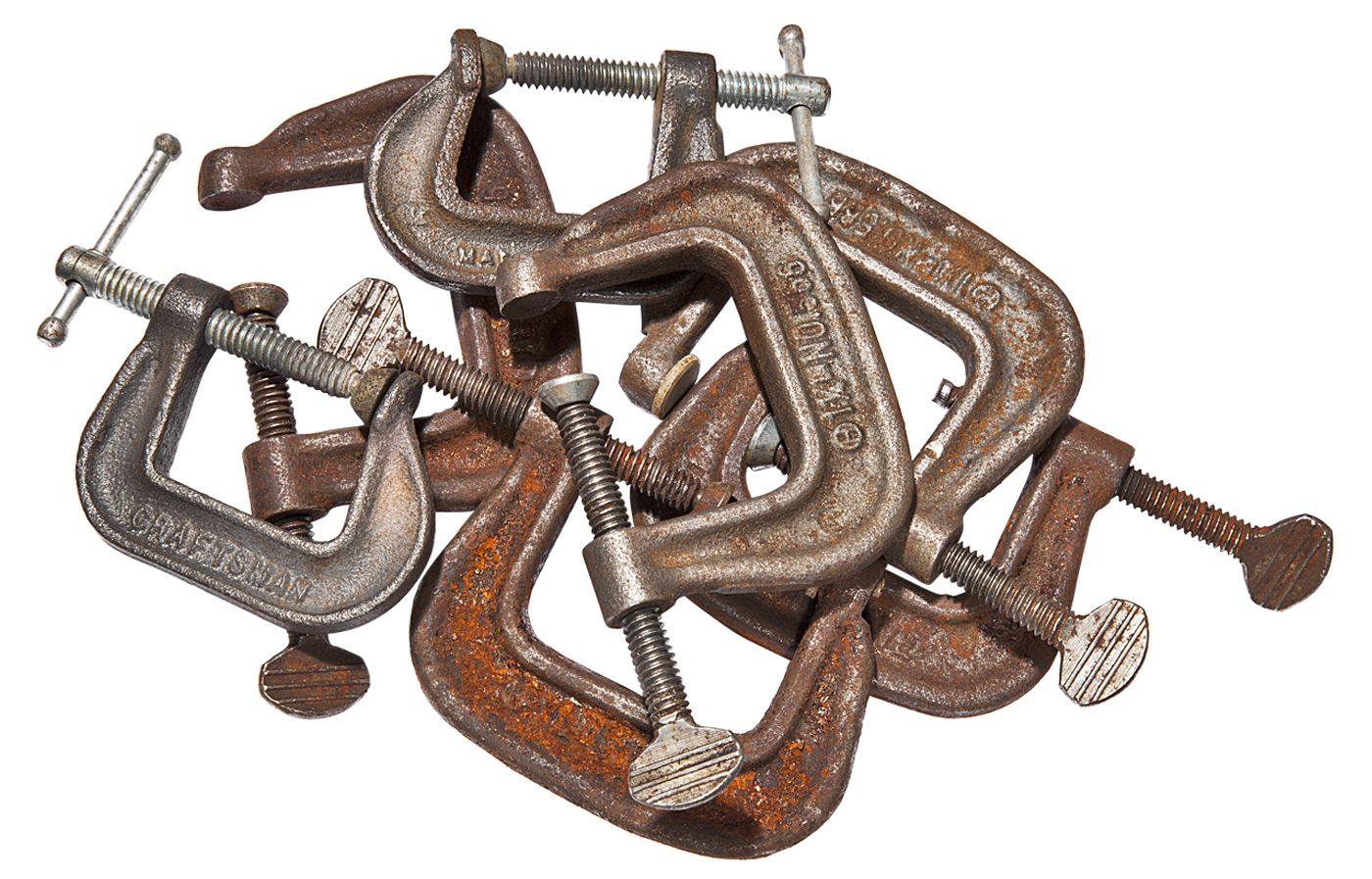 These helpful grips can do more than steady lumber. Here are 10 ways to put them to work.
1. Make Rustic Bookends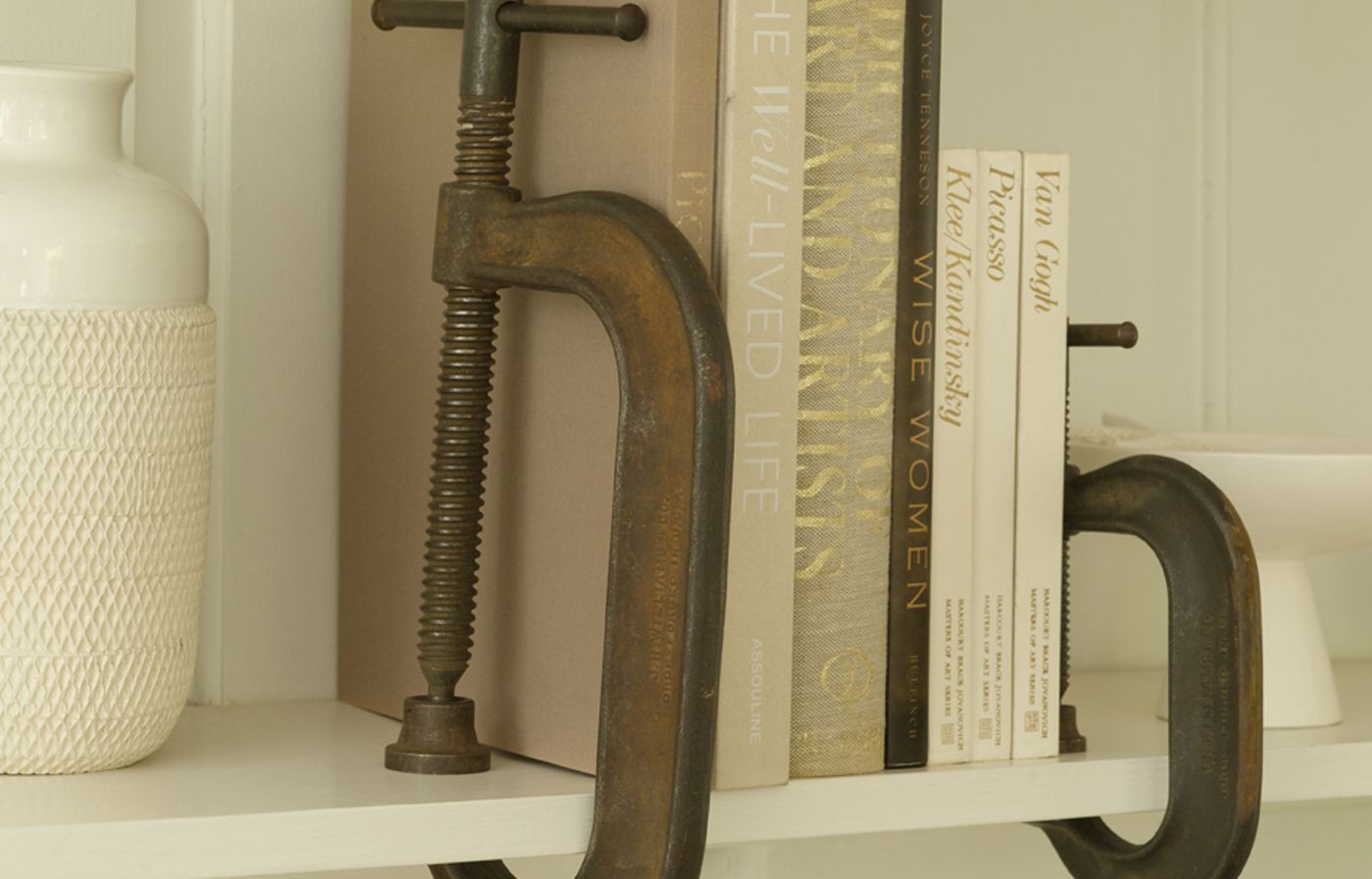 Secure oversize C-clamps on a bookshelf to keep books standing upright and looking orderly.
2. Let it Pinch-Hit as a Pipe Wrench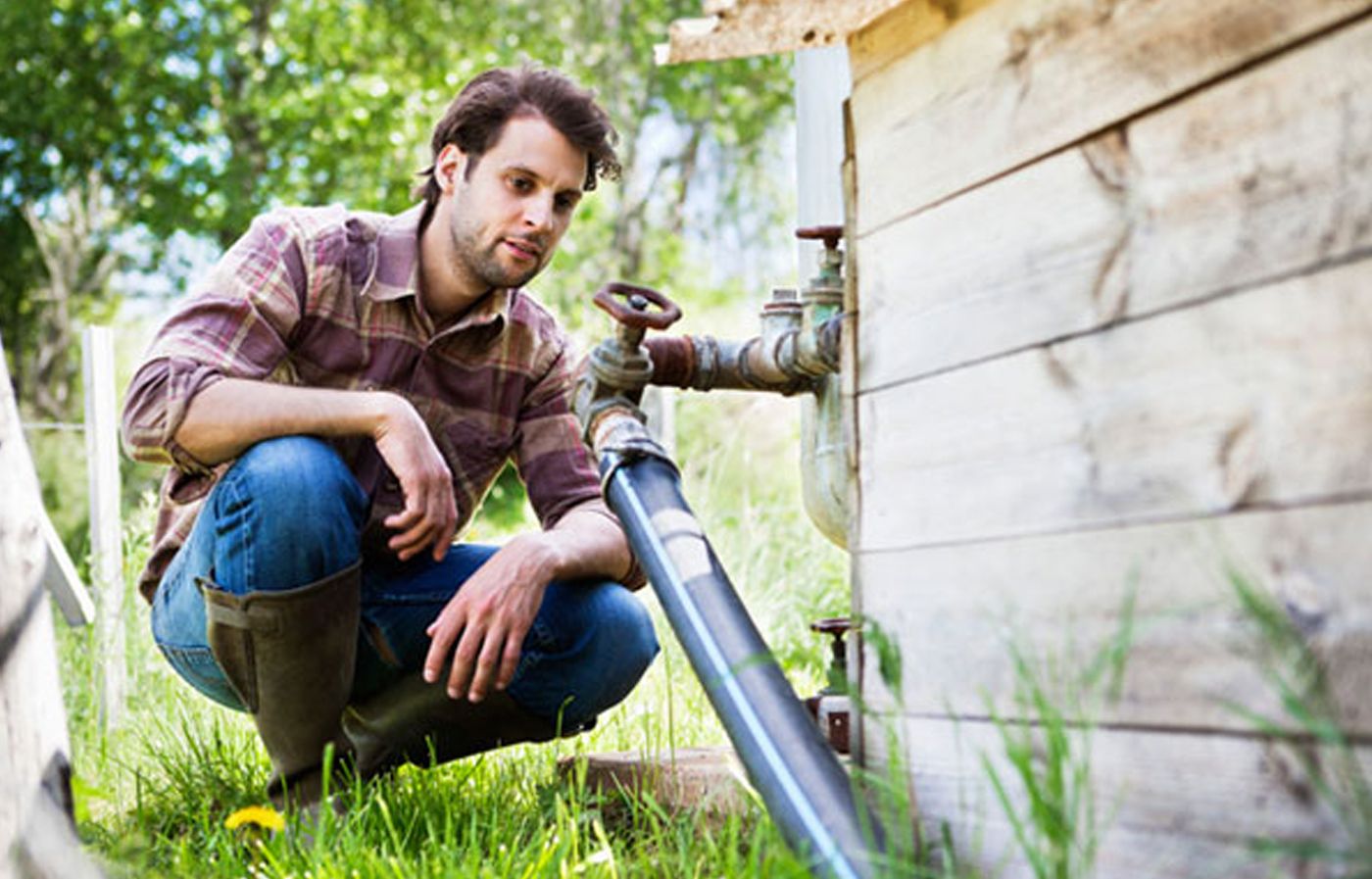 Tighten a C-clamp around a stubborn pipe's connector. Grab the clamp like a handle and twist it to loosen the pipe.
3. Ferry Project Materials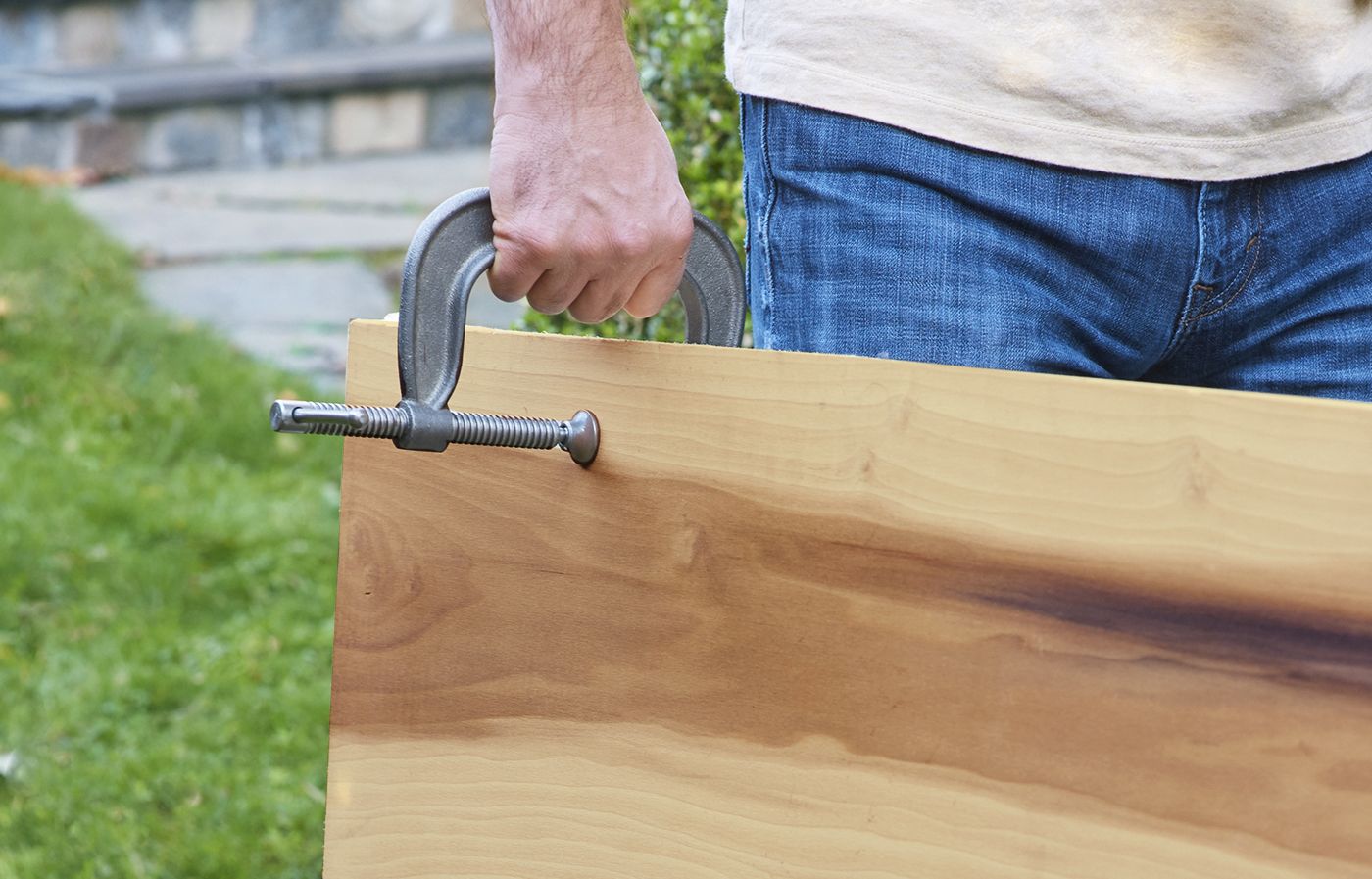 Fasten clamps to oversize sheet goods that are awkward to carry. The clamps create handles, allowing you to get a better grip and more leverage.
4. Create a Storage Unit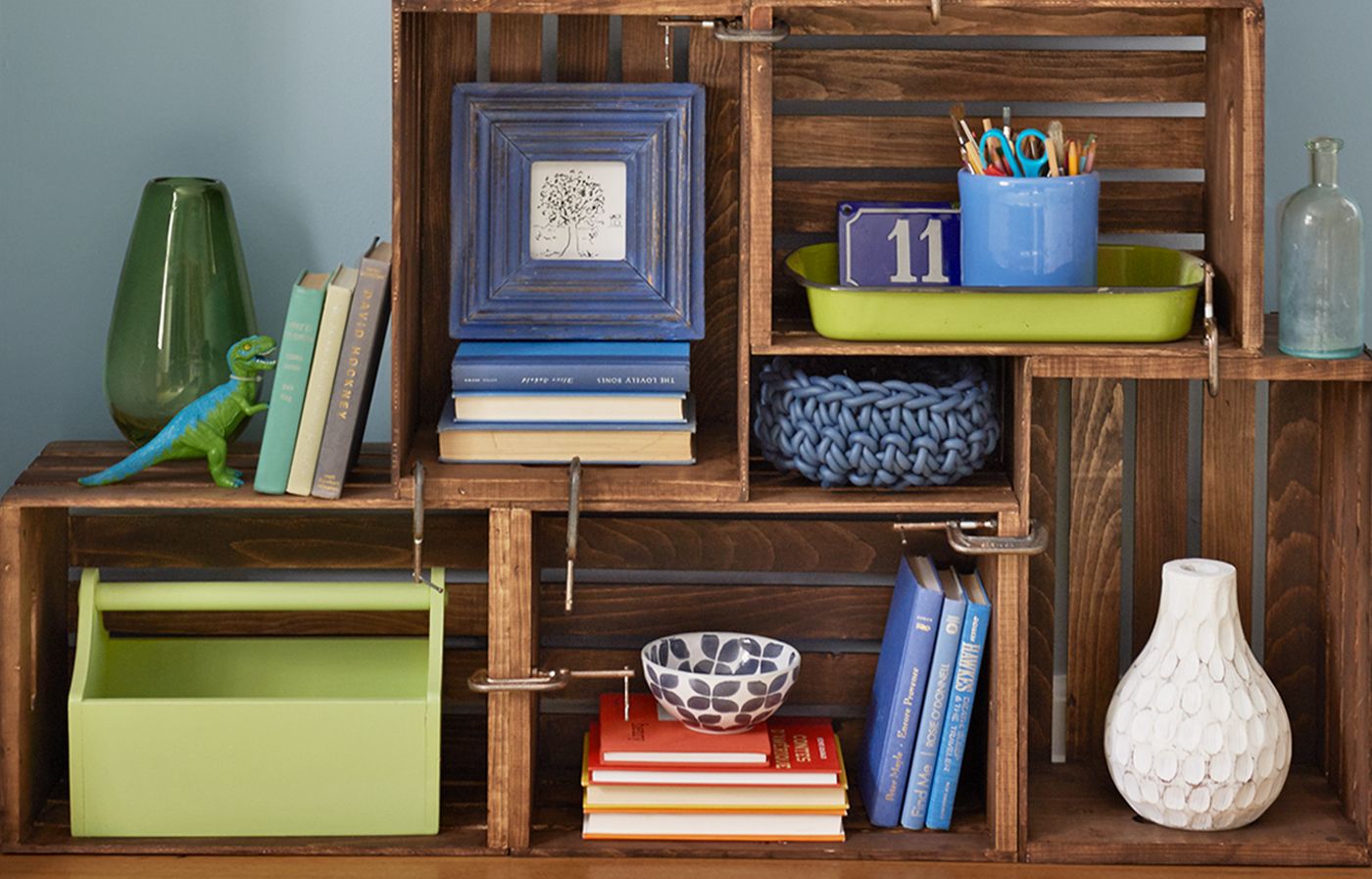 Arrange several inexpensive wood crates into a shelving unit, then give them a coat of paint or stain. Hold them snugly in place with clamps to build a custom furniture piece—no power tools needed.
5. Secure a Garage Door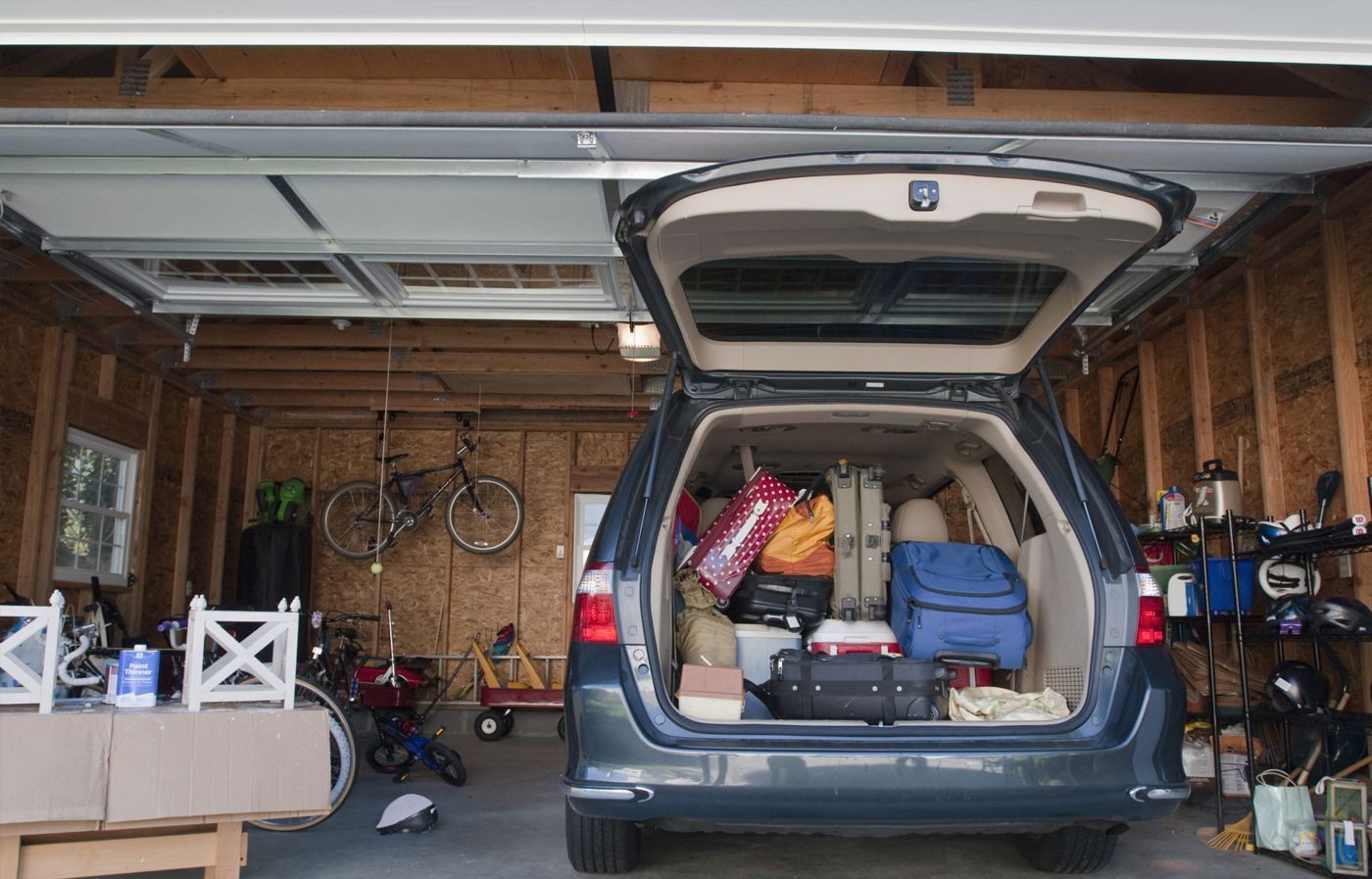 Attach a C-clamp 3 inches or larger to each garage-door track before heading out on vacation, to prevent the door from opening; many would-be burglars can pick a standard garage-door lock.
6. Help Clear Drains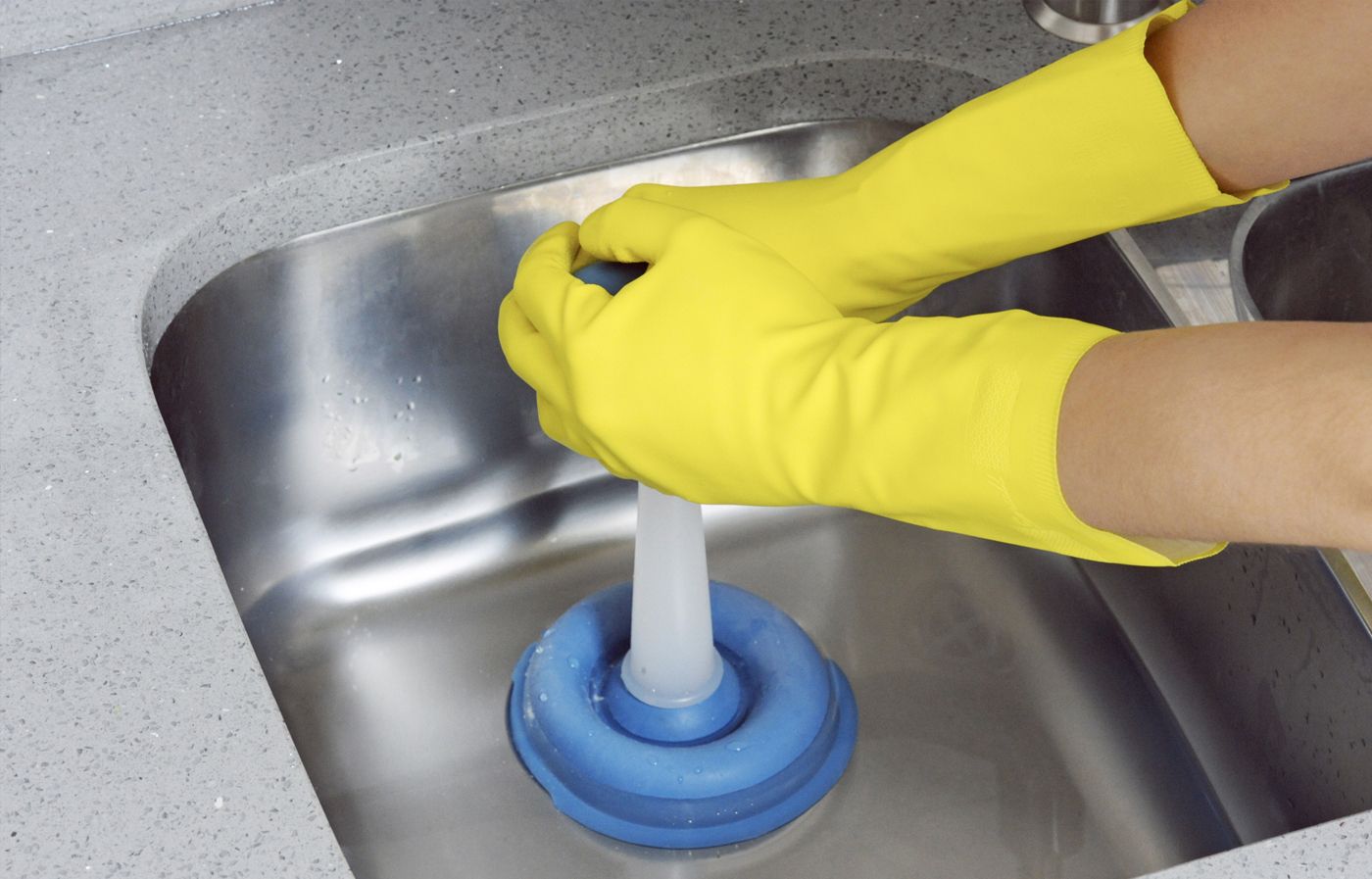 If the kitchen sink backs up, tighten a C-clamp onto the dishwasher hose before plunging. Doing this will help direct all of the plunger's power down the drainpipe and directly to the clog.
7. Critter-Proof Your Garbage Cans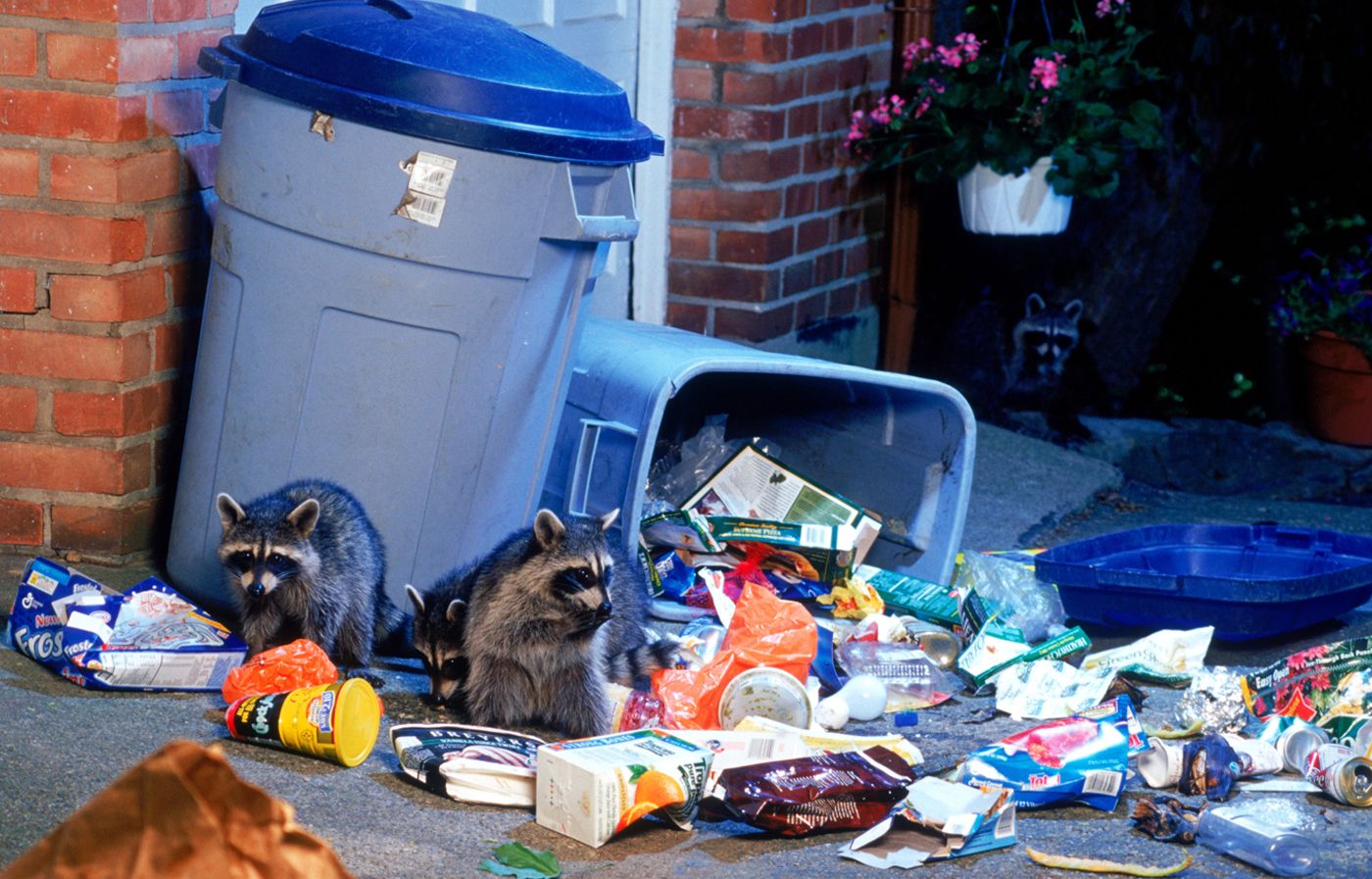 Use a large C-clamp to hold together the lid and the base handle of a garbage can to keep raccoons and squirrels out of the trash.
8. Corral Cords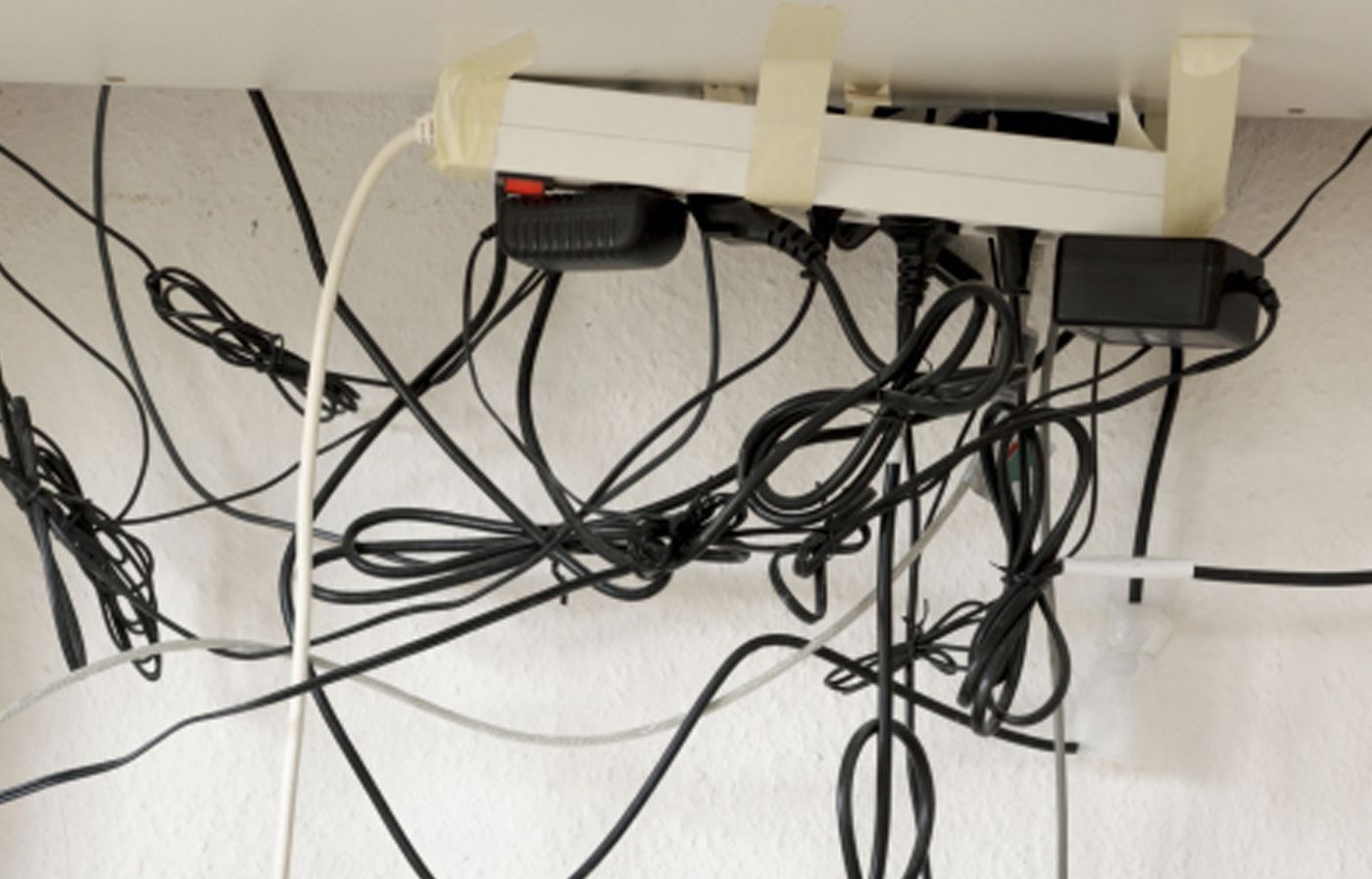 Attach small clamps to the top and bottom of a leg of your workstation; run the cords from your power tools through their openings to keep them out of the way.
9. Rig a Clothesline
Attach one C-clamp to a deck rail or post and a second one several feet away, to a tree branch or fence, then string a clothesline between them. This way, you won't have to screw a hook directly into your structure, and the parts will be easy to remove when the weather cools.
10. Anchor a Tablecloth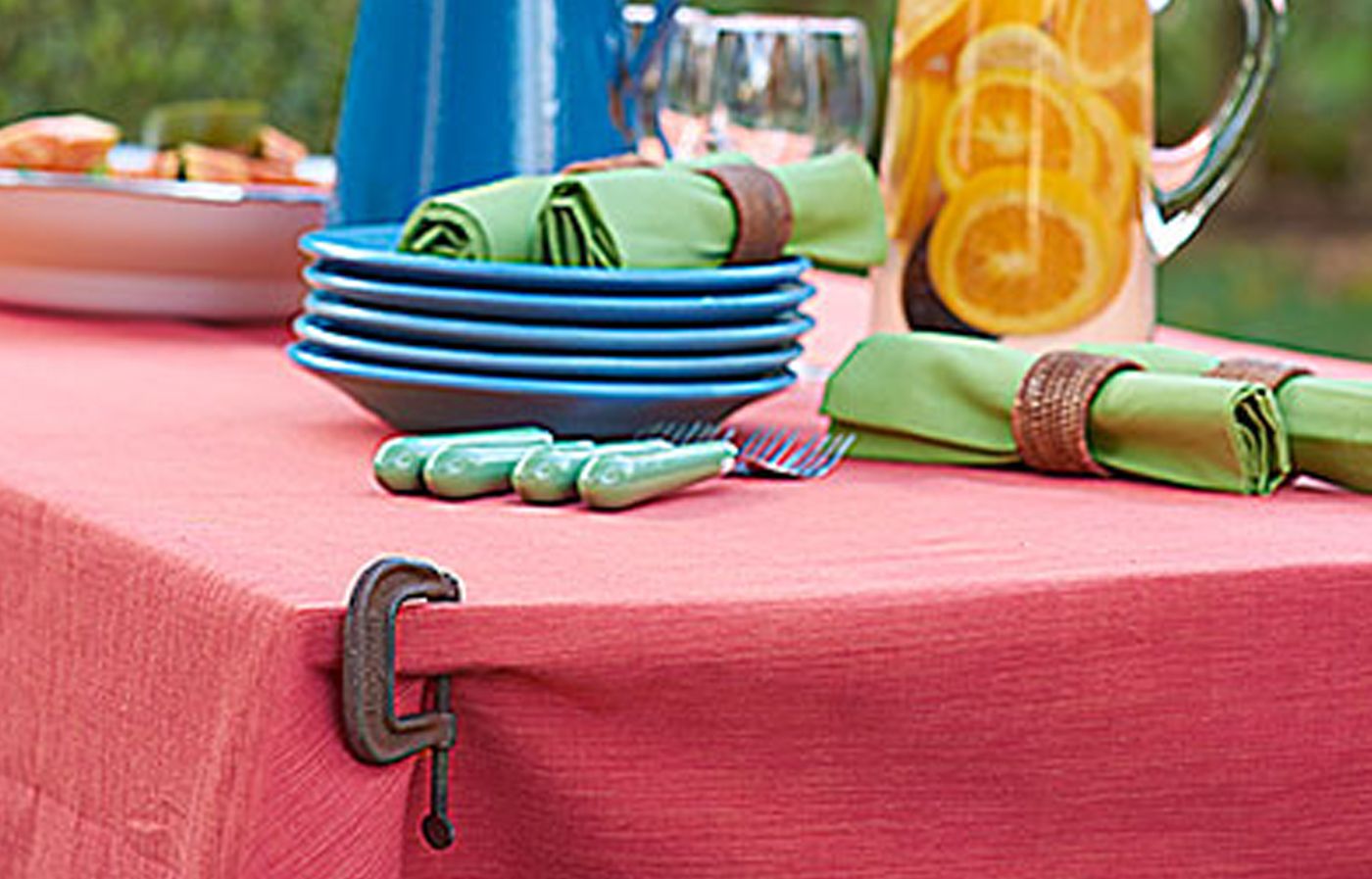 Use a few small C-clamps on the corners of your outdoor table to prevent your dining setup from blowing away on gusty days.