The News You've Been Waiting For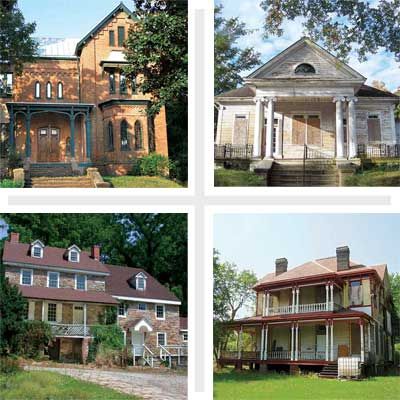 Each week, we get dozens of emails from readers wondering what ever happened to the houses featured in our popular back page column, Save This Old House. We know you're dying to find out if that parsonage owned by the once-famous artists survived the wrecking ball, or if that eye-catching Craftsman in Syracuse ever found a new owner. Some of the houses we featured last year did in fact find new owners—owners who are at work painstakingly restoring them right now. Others were not so lucky.
So, are you ready to learn the fates of last year's STOH superstars? Keep clicking.
Oh, and take note, bargain hunters: As a Proud Preservation Partner of Save This Old House, Behr will help ease the way of fixing up an endangered house by providing up to 20 gallons of interior and/or exterior paint to the buyer of a house featured in 2010 in the magazine column—at no charge. For more details, write to toh_marketing@timeinc.com.
January/February 2010 Italianate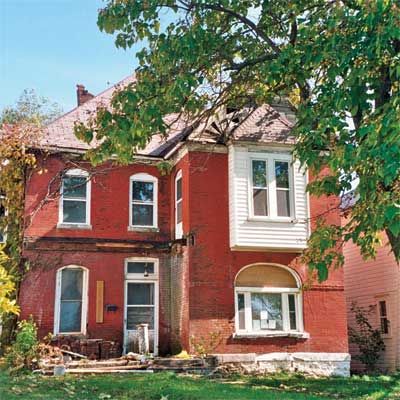 Location: Kansas City, KS
Status Pending Demolition
Our piece generated a lot of interest for this Italianate home overlooking the Kansas River, but unfortunately the owners never found a buyer. "I think it might be just too much of a project," said seller Ed Rust. He's now in the process of pulling out some of the home's key architectural elements so they can be salvaged. After that, the home will more than likely be demolished.
Call Ed Rust at 913-706-0658 for more information.
March 2010 Greek Revival Cottage Before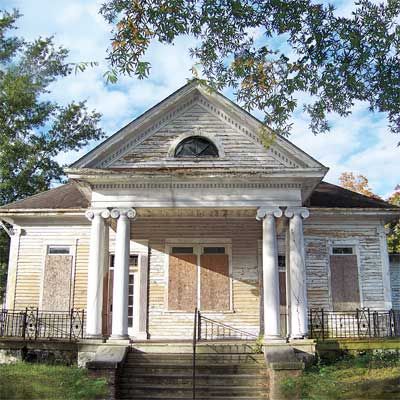 Location: Wilson, N.C.
Status Saved!
This stately 1910 Greek Revival was once home to Elmer and Pearl Oettinger, two German-Jewish immigrants who watched their Oettinger's Department Store grow into a local institution here in Wilson, North Carolina during the first half of the twentieth century.
March 2010 Greek Revival Cottage After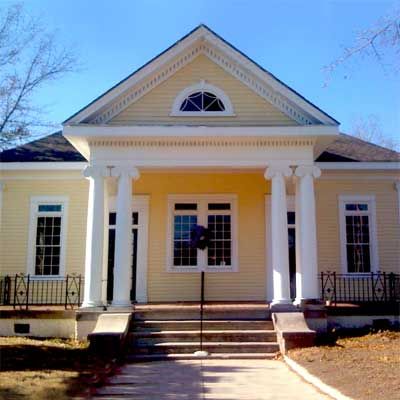 Location: Wilson, N.C.
Status Saved!
After sitting vacant for at least 20 years, the house was sold last April to Percy and Veronica Kelley. The couple, who have restored more than 40 old homes, repaired the roof and rebuilt the deteriorated interior floors. After stabilizing the house, the Kelleys sold it to Kathy and Robert Ward, who will move to Wilson from Indiana after the first of the year to complete renovations. "We certainly prefer an older home over a new one," Kathy said. "They have so much character."
April 2010 Civil War-Era Farmhouse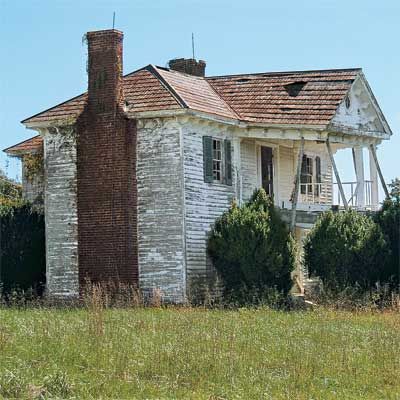 Location: Orange County, VA
Status Saved!
Margaret Gill received calls from all over the country after she listed this Virginia farmhouse for the very affordable price of free in the pages of TOH. So she easily found a couple that was willing the restore the home and move it to a new location. (Gill owns the land, but already had a home.)
The new owners, who have chosen to remain anonymous, are still in the slow but steady process of making the necessary changes to get the house ready for its big move.
May 2010 Folk Victorian Cottage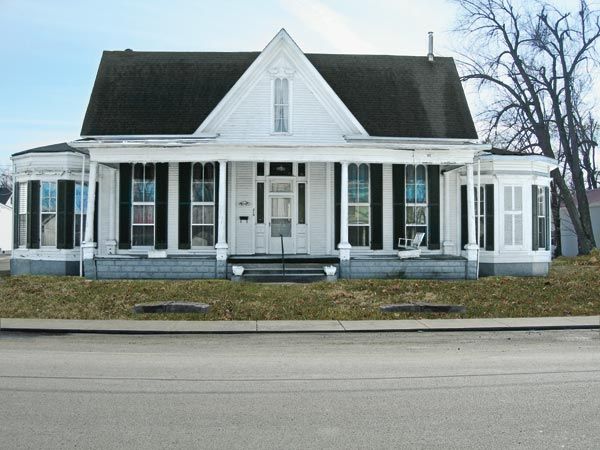 Location: Hodgenville, KY
Status Demolished
It's said that future president Woodrow Wilson slept in one of the five bedrooms of this Folk Victorian cottage, back in 1902. The home's history and going price of $0 attracted an encouraging amount of interest, but when no potential buyers came forward to move the home, sadly, it was razed.
June 2010 Italianate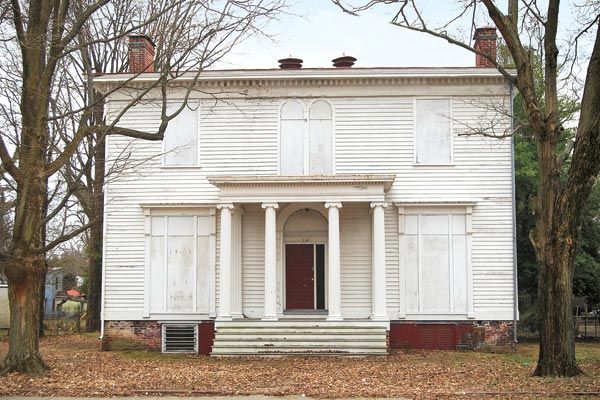 Location: Petersburg, VA
Status Saved!
This regal Italianate, built circa 1830, is located in the Poplar Lawn Historic District of Petersburg, Virginia. The four-bedroom home remained on the market for several years awaiting an offer, and we've been told that one was finally accepted in spring of 2014. The home has a solid foundation but requires a lot of work. While our attempts to get in touch with the new owner have been unsuccessful, we're sure they're busy renovating their 3,644-square-foot acquisition!
July/August 2010 Schoolhouse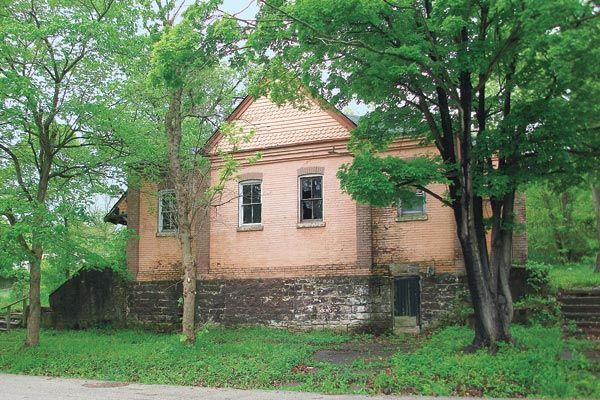 Location: De Soto, MO
Status Saved!
After original sellers Kenny and Jennifer Kraft were seeking the perfect buyer to save and restore this 113-year-old home. Built by the abolitionist John Mercer Langston, the former school was closed in 1958 and turned into a private residence. With no serious offers on the horizon, the couple decided to initiate the restoration themselves and spent last spring repairing the roof and sprucing up the exterior with a new coat of paint. They'll start on the interior this winter, keeping the renovations faithful to its turn-of-the-century origin. Kenny is hopeful that someone will show an interest in the restored space, which he thinks would make a great headquarters for a small business.
For more information, contact Kenny Kraft: 314-565-4975.
September 2010 Queen Anne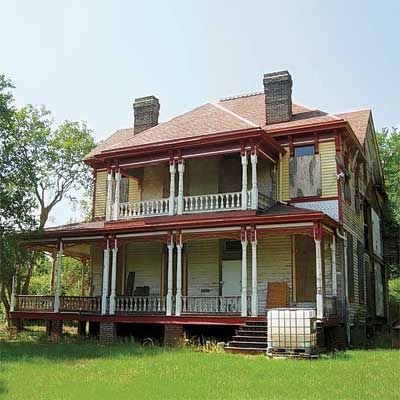 Location: Palestine, TX
Status Saved!
This stout Queen Anne, built in 1895, was saved in August by a couple that lives a few hours away from Palestine. They have been making frequent trips to the wooded five-acre property to restore the four-bedroom, one-bath residence, and are trying to get it into shape so they can call this old house their new home.
October 2010 Farmhouse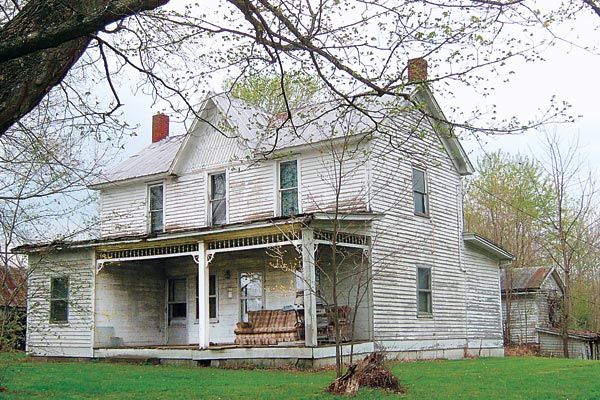 Location: Pekin, IN
Status Saved!
In a bold move that's earned them quite the reputation around town, California residents Ann and Kevin Mutschler ditched the urban lifestyle of San Jose in favor of a small town and a big project. When Kevin saw this 1863 farmhouse, in Pekin, Indiana (population 1,334), for the first time, he phoned his wife and told her, "This feels like home." After years of dedicated patching and gutting, the resourceful couple is nearing the end of their hard work, with a beautifully restored piece of history to show for it. See the final results here.
November 2010 Georgian-style Maryland Curatorship House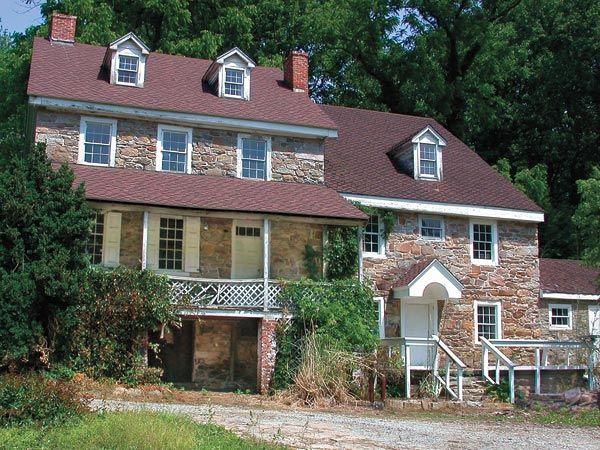 Location: Fairhill, MD
Status Saved!
This rural Maryland home was being offered by Maryland's Resident Curatorship program for the enviable price of $1 a year to anyone who pledged to restore and maintain it. The home, located in a state park near the Delaware and Pennsylvania borders, was awarded to a family last summer who are currently committed to its renovation.
December 2010 Gothic Revival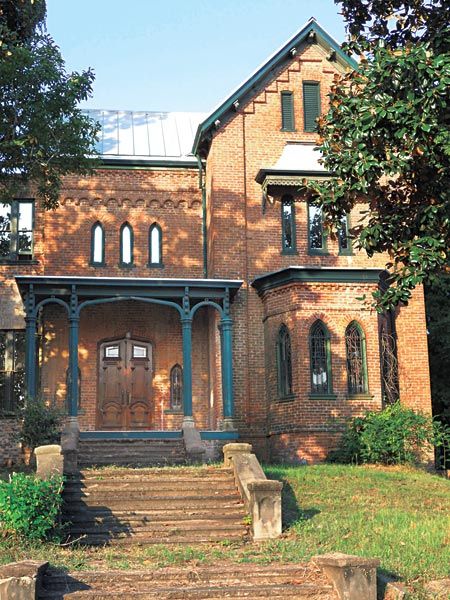 Location: Selma, AL
Status Saved!
This beautiful Gothic Revival in historic small town Selma, Alabama, was built in 1868 by Confederate Army lieutenant William Weaver. Known by locals as Weaver Castle, we're told the 4,000-square-foot home—outfitted with exquisite stained-glass windows—has been saved and renovations have begun.