Spooky Made Over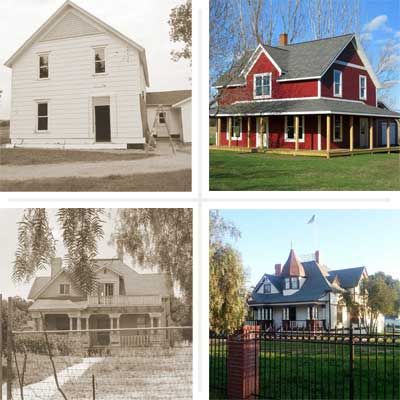 Whether it was years of personal neglect, weather damage, or purchasing an entirely vacant home, all of these home improvement champs took a frightening house and renovated it into an amazing abode. Check out how these DIYers faced their fears and tackled some of the toughest remodel projects we've seen.
Before: 1772 House is Great Again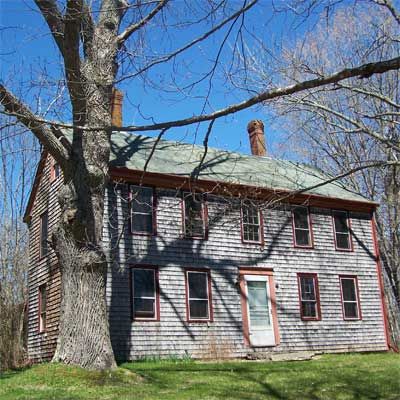 Barbara and Ron B. saw that this house in Walpole, Maine, had so much character, and they felt it deserved to be restored. The house was built in 1772 as the original parsonage to the Old Walpole Meeting House. Over the years, there had been some bad renovations and many years of abandonment and neglect. It was nearly inhabitable when they bought it, but they knew immediately it was a great house and would be great again.
After: 1772 House is Great Again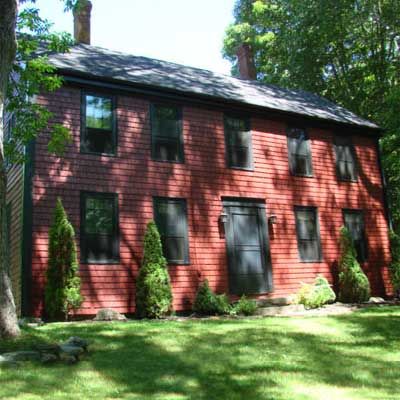 Barbara and Ron say the house feels warm and flows so well now, and people remark on that when they visit. It is full of light and beautiful surfaces, and the primitive antiques they love so much fit perfectly.
Before: Restored Charm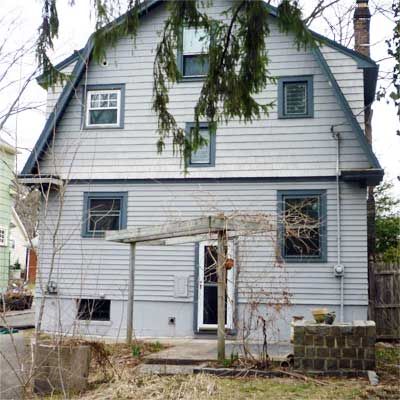 Ken M. saw the potential charm in this tired old house. The "faded lady" had been vandalized and vacant, and it sat abandoned for more than two years. The rundown yard and patio was not easily accessed before. Having to excavate an old and leaking oil tank, which was buried in the front yard, was one of the hardest parts of the remodel.
After: Restored Charm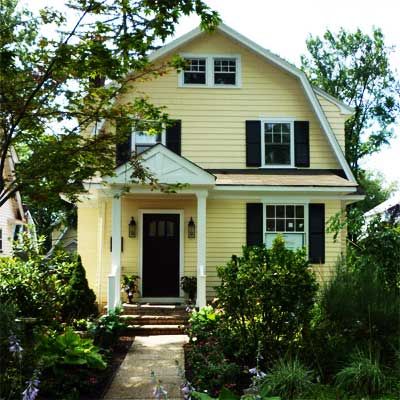 This house was a complete rehab for him. It is a small house in the historic town of Glen Ridge, N.J., which is highly rated for its proximity to New York City and its top-level school system. They did the landscaping themselves and purchased the window, mahogany door, and porch lamps ourselves, which they used to bring perspective and beauty. They expanded upon existing perennials to create a country garden effect.
Before: Salvaged Farmhouse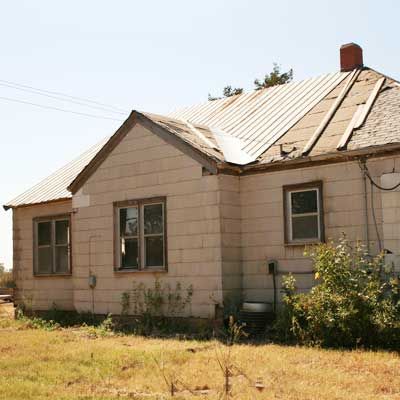 DeeDee K. bought this Hennessey, Oklahoma, farm without ever having been in the old dilapidated house. At the urging of friends, she and her husband reluctantly agreed to restore the house, which was built in 1936. Clean up was one of the hardest parts, specifically gutting the old plaster, removing water-damaged insulation, and exposing framework. There were even rusty claw hammers on the partially covered tin roof that had been abandoned mid-job.
After: Salvaged Farmhouse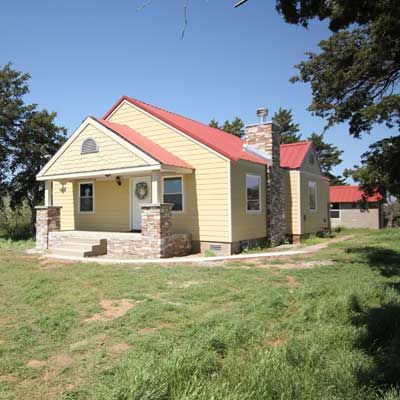 The couple removed the porch from the house and after expanding out 8 feet, reattached the old porch cover. DeeDee says being in the country and having a relaxing, comfortable place to sit back and enjoy can't be beat. "We hope to enjoy the house and create great memories with our friends and grandkids for many years."
Before: Place of Comfort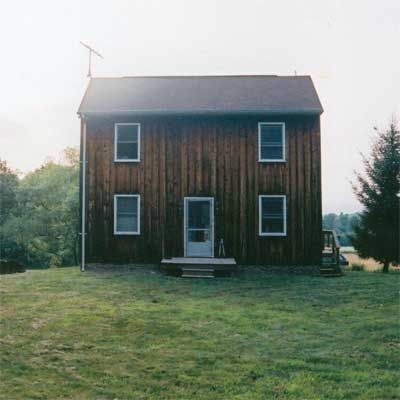 When John R. saw this Gettysburg, Pennsylvania, house, he knew it had potential. He and his wife did not hire anyone to provide guidance; rather they designed the additions and landscaping themselves. "This is not our expertise. It just took on a life of its own," he says. To make things more difficult, they had a baby during the first year of owning the house, and another in the house's fifth year. They were torn between spending time with their kids, and keeping the little ones safe while they gutted the interior of the home.
After: Place of Comfort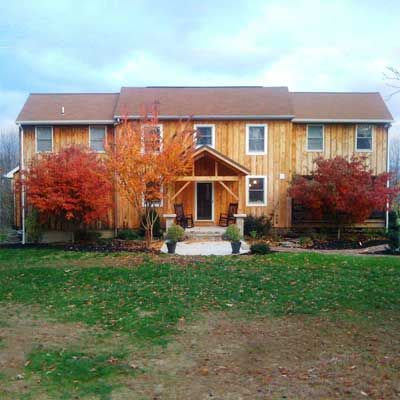 The one bedroom, one-bath home was converted into a four-bedroom, two-bath home. As workers in the education field, John says they lived within their means (and used a lot of sweat equity). "We just learned to be resourceful to give new life to this home," he says. The screen porch has a remarkable view of the mountains just north of Gettysburg, and they live out there during the summer. The front of the house was never used, so they created a new entry and a welcoming landscape.
Before: Modern Convenience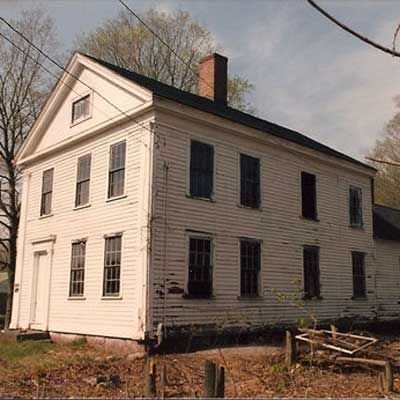 Chrissie D. was pregnant at the time she and her husband John bought this house in Avon, Connecticut, with four months to complete the remodel before the baby arrived. There were no mechanical systems, and no modern conveniences of any kind, which the couple appreciated because it meant they could preserve all the historical details of the house—including red pine wide-plank floors and original woodwork throughout.
After: Modern Convenience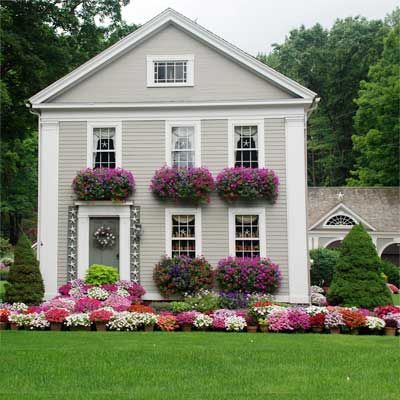 The couple created three acres of extensive gardens, which they open, along with the renovated house, for charity functions. "We will never leave this old house as long as we can still pick up a hammer and a paintbrush," says John.
Before: Rotten Roof Removed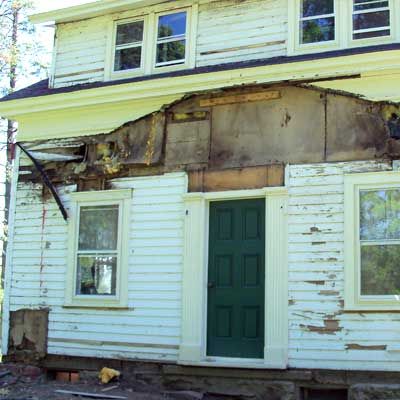 With a rotten roof, Nancy W. had the work cut out for her on her Remsen, New York, home. The front porch also needed to be removed to be repaired, and the exterior was showing obvious signs of wear and tear.
After: Rotten Roof Removed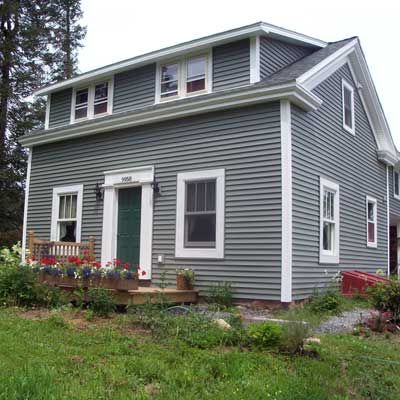 With help from her son, Nancy installed oak flooring, shingled the roof, and added a tin ceiling in the kitchen. They also added 16 new windows. The house looks brand new, and Nancy thanks her son for a lot of the original ideas.
Before: Renovating an Eyesore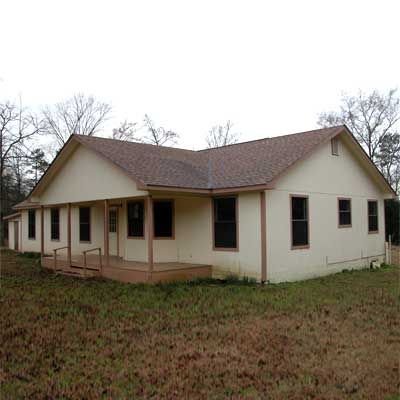 Thomas A. thought his seven-year-old house looked like a "double-wide sitting in a pasture." The porch was an eyesore, and the inside was also very plain and did not give a welcoming feeling.
After: Renovating an Eyesore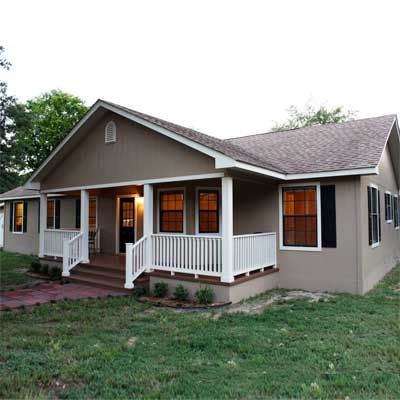 Thomas was an active working manager of this remodel; none of the work was contracted out. He was able to find and hire both skilled tradesmen and helpers by the hour, during a time when work was slow for them. They made the eyesore porch its "wow" factor by skirting it with sheets of stucco plank. It only took three months to complete this remodel, an impressive feat and a major source of pride for Thomas and his workers. He says best part of this renovation is the pride in making something beautiful that was once ugly.
Before: Restoring to Former Beauty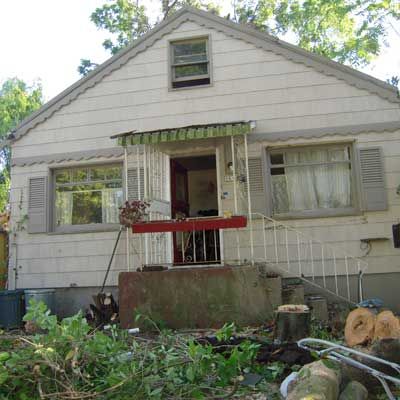 Steve F. knew his Portland, Oregon, home could be restored to its former beauty. The question was how, "Rethinking the choices multiple times and having unforeseen issues pop up all caused me to lose some sleep," he says. The house was in such a bad state when he bought it that stressing over the remodel became difficult.
After: Restoring to Former Beauty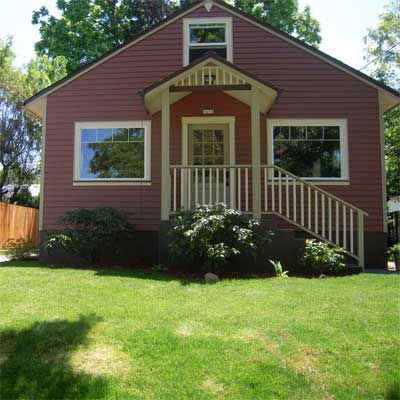 The finished product made the time and stress all worthwhile. "Seeing the house transform over time was very rewarding," he says. Steve saved a lot of money by doing a lot of the work himself, hiring local people who needed the work to pay their bills when he couldn't complete a project alone. "It was the hardest thing that I've ever done in my life, but it was worth all the time and sweat."
Before: Vacant for 100 Years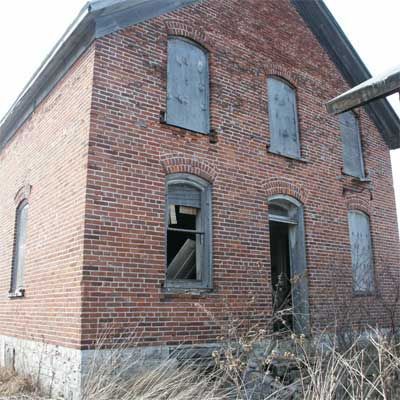 Sandra S. found this home while driving through the back roads of Door County, Wisconsin. This 1856 Belgian-brick farmhouse had been vacant for almost 100 years, as so many old homes in the area were. Sandra and her family actually bought the house for the price of the 20 acres that went with the property.
After: Vacant for 100 Years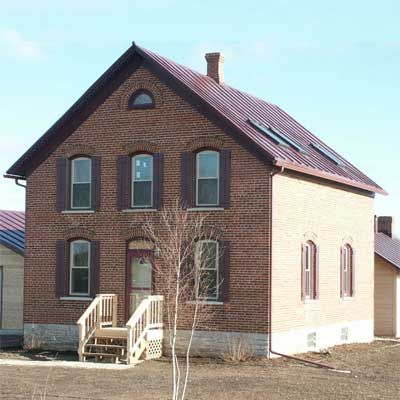 They were able to keep the original brick exterior intact while creating modern and bright open interior spaces. They did much of the work themselves, and made the hardwood flooring and trim from wood grown in their own woods. The house now boasts a two-car garage, when before there was none. They also did all their own design work. "It's much homier and warmer," Sandra said. "It is a new home."
Before: A Scholarly Redo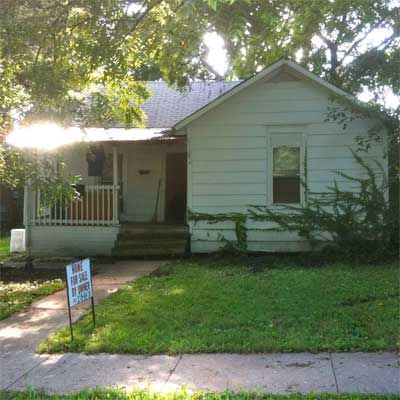 Most college students are lucky to get the safety deposits back on the houses they rent on or near campus. For Curtis S., 22, he decided to tackle a full schedule of classes and a complete house renovation during his last year of college. "My neighbors thought I was nuts," he said. Everyone considered this 1800s house a loss and destined for the bulldozer.
After: A Scholarly Redo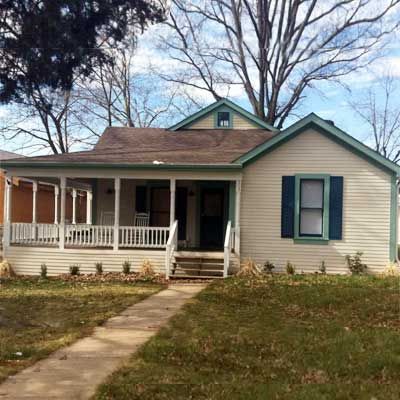 "I still think my friends and neighbors are shocked that I pulled it off!" Throughout the renovation, tight budget constraints led Curtis to try projects he never had before, including lifting up the entire house on jacks to pour new foundation. He also discovered that the property is much older than he thought—he found articles in the walls from the 1860s, and some that even mentioned the Lincoln assassination. Though the remodel took him nearly 10 hours a day, Curtis learned more valuable, hands-on lessons than he could have in a classroom.
Before: Happy House Once Again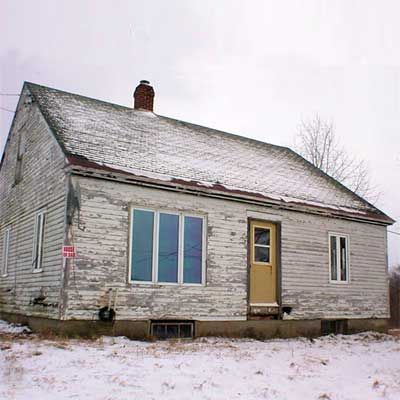 "Piece of work" might be an understatement about this roughed-up Orleans, Vermont, house. To Tanya S., it was very clear from the start that it needed all the plumbing and wiring redone. To top it off, the entire house had to be gutted because of animal waste on the walls and floors.
After: Happy House Once Again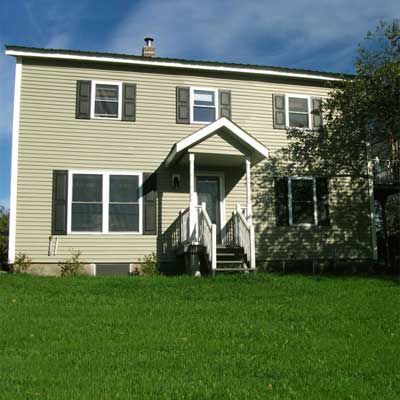 There was very little room upstairs, so they took the roof off and changed the pitch to allow for an upstairs bathroom and three bedrooms. They did all of the work themselves, shopped at auctions and yard sales, and built a lot of their own things. They love how bright and elegant it is now, without being uncomfortable. "The house truly is happy once again, and so are we," Tanya says. "We love it here."
Before: Weathering the Storm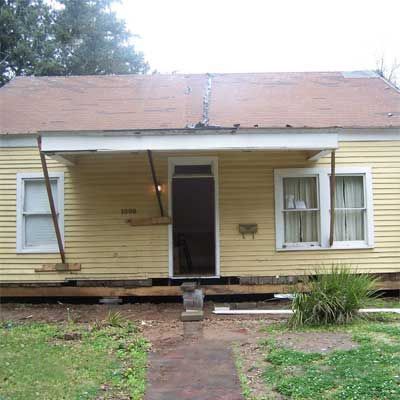 Beth W. loves the historic part of her town, and especially loves her neighborhood in Orange, Texas. Although many of the old homes in the area had been neglected, Beth and her family knew that this home had potential.
After: Weathering the Storm
Three hurricanes, 20 unresponsive contractors, and a whole lot of love later, Beth and her family had their final, beautiful product. "We feel that the look of the house fits nicely into the look of the neighborhood," she said. They used energy-efficient, low-maintenance products, and Beth and her husband did as much work on the renovation as they could. Despite the hurricane damage along the way, Beth and her husband finally have their historic pre-1900s home back to restored beauty.
Before: A Dairing Remodel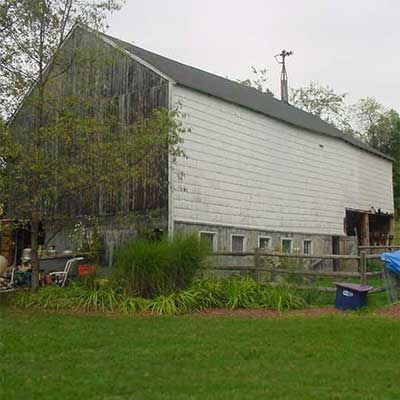 Jarrett K.'s old dairy barn needed a lot of work if it was every going to be used as a livable space. The stone walls needed to be replaced with concrete, and the framing needed a lot of work. The entire building was racked to one side and needed to be pulled back to plumb with a backhoe.
After: A Dairing Remodel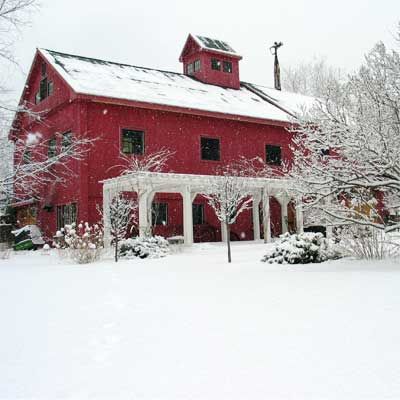 Jarrett's family did as much work as possible, including site work, demolition, pouring concrete, framing, siding, trim, and interior finishes. He says they now have all of the storage and entertaining space they need. "We felt such a sense of gratification at the end of each milestone looking back on the finished results."
Before: From Bat Cave to Modern Gem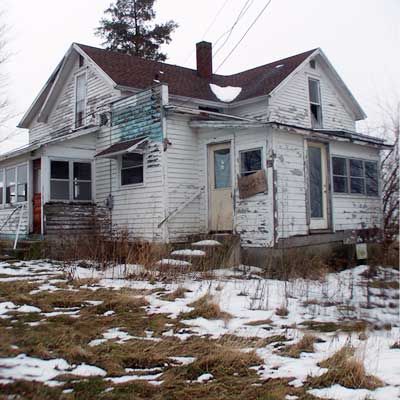 Although Travis and Rebecca H.'s house looks frightening from the outside, they were confident its history would provide good bones. The house was old enough to have true 2×4 studs, solid beams, a new roof, and basically a solid foundation. However, the rooms did not fit their intended spaces well, and Travis and Rebecca knew the floor plan would need some tweaking.
After: From Bat Cave to Modern Gem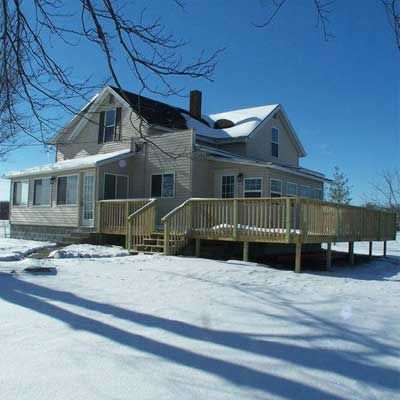 They changed the layout from a three-bedroom (one small bedroom downstairs, two small bedrooms upstairs), 1½-bath home into a four-bedroom, 2½-bath home. Now there are three good-sized bedrooms upstairs, and a full bath and a master bedroom downstairs. The solid foundation really withstood the test of time. "We thought it was built in 1940, but we found a 1929 newspaper in the wall!" they said.
Before: Efficient Use of Space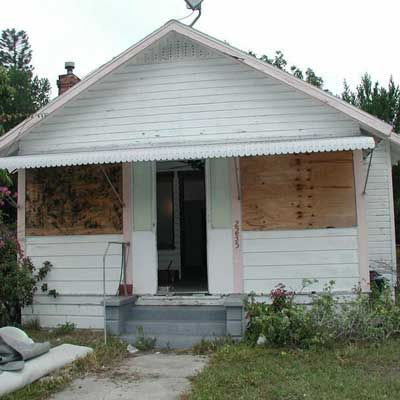 Even though Claudia K.'s St. Petersburg, Florida, house was more than 80 years old, she knew it had a lot of dignity that she felt needed to be preserved. She said it was the "eyesore of the neighborhood," but Claudia wanted to give this inner-city bungalow a much-needed facelift.
After: Efficient Use of Space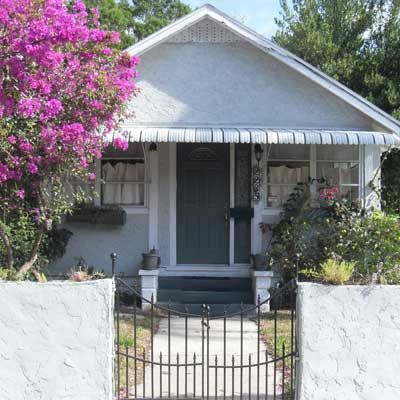 Although weather became an issue, as did working under city permit timelines, Claudia's neighborhood joy was restored to its original character. She added a stucco exterior and fence, and completed most of the work herself. Even better, this renovation started a wave of improvements throughout the neighborhood. "The granddaughter of the original owner was in awe."
Before: Working Hard for Their Dream Home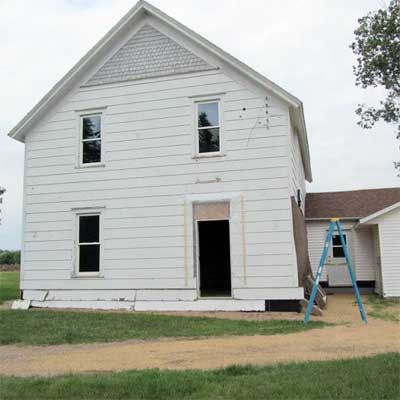 Elizabeth B. and her husband bought this home in March 2011, after falling in love with the location. Although Elizabeth liked the old farmhouse look, she had a tough time visualizing what it could be. "Patience was the hardest part for me," she said.
After: Working Hard for Their Dream Home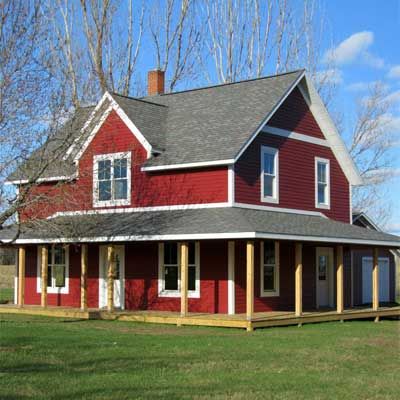 Now, they love the look—the red and white sharp contrast of the exterior and trim. They had a new foundation put beneath the house and a new roof put on. In addition, her husband tore all the old siding off, repaired rotted walls, and installed new windows and doors. "It turned out perfect and is a focal point in the community," she said. "This is our dream."
Before: Making a Vision a Reality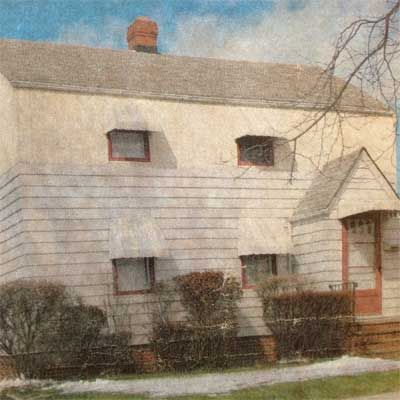 Clarissa W. never liked the appearance of the outside of this house when she first bought it. A 1940s two-toned colonial covered in metal, and with over-grown landscaping left much to be desired. "I looked through inspiration photos of homes I liked and wondered what my house could look like," she said.
After: Making a Vision a Reality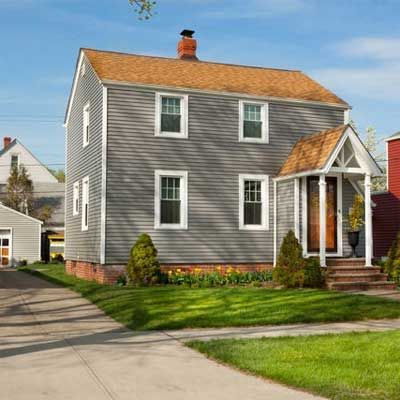 Clarissa opted for maintenance-free siding and energy-efficient window and storm doors. After making a mock-up of what her house could potentially look like, she couldn't be more pleased with the end results.
Before: Can Finally Get Some Satisfaction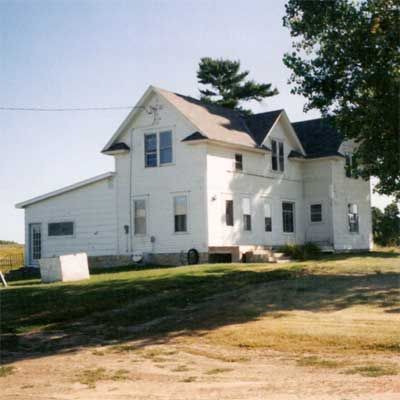 Jim H.'s house in Beldenville, Wisconsin, was a little rough, to say the least. When looking at the worn exterior and 100-year-old-windows, he wasn't sure how he should begin the remodel process.
After: Can Finally Get Some Satisfaction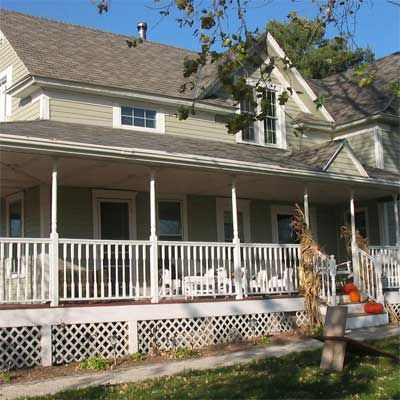 The house required a complete exterior overhaul, including windows that were more up-to-date. The new railings and porch brought together the visual appeal from the outside. Now, Jim feels a great deal of satisfaction. "I'm very proud of the exterior curb appeal compared to where it started."
Before: Brought Back to Life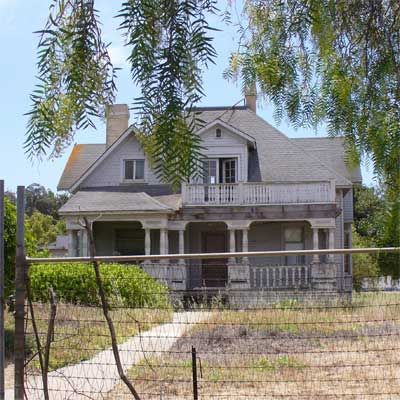 Arturo B. knew he wanted his late-1800s house to be restored back to its period-appropriate character. However, as a historic building in the City of San Diego, everything had to be approved by the city, so obtaining permits was a challenge.
After: Brought Back to Life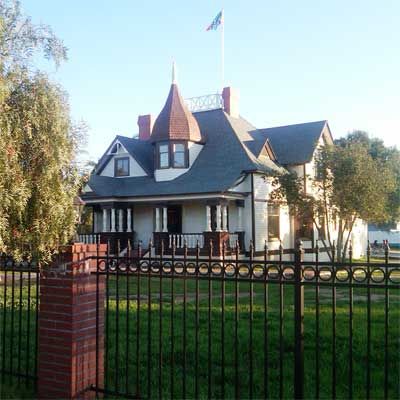 The finished remodel is back to the house's original 1896 glory. The whole house is 100 percent original again and everything is up to city code, approved by the City of San Diego. Most of the restoration was directed by Arturo and his wife, and the house has original wood trim and stairs.
Before: Through the Trees
Rick and Sherri F.'s 1906 Craftsman was obscured by trees for so many years, a lot of people didn't even know it was there. But they loved the property and history of the house, so they decided to work like dogs to clear the foliage and fix her up.
After: Through the Trees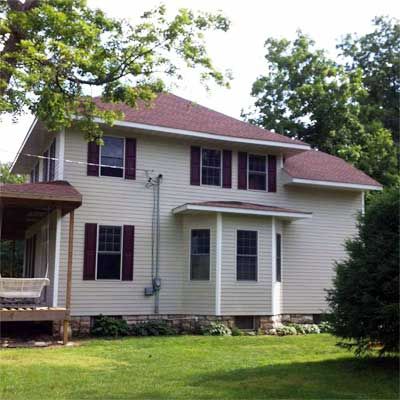 With water damage and major structural failures, remodeling and restoring this beauty was no easy task. But throughout the countless hours of hard work, they knew it would be worthwhile. "As we cleared the property people would drive by and honk and stop and tell us how wonderful it is," Sherri said. Rick and Sherri now enjoy their grand staircase and the large wrap-around porch, which is perfect for summer.
Before: Remodel Inspired Others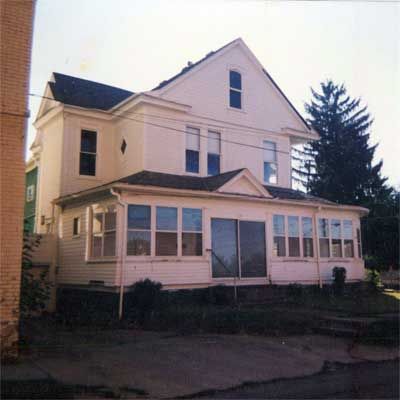 James M. fell in love with this house in West Union, West Virginia. However, with the 5-hour drive from his hometown in Arlington, Virginia, and a limited budget, restoring the historic property would be a challenge.
After: Remodel Inspired Others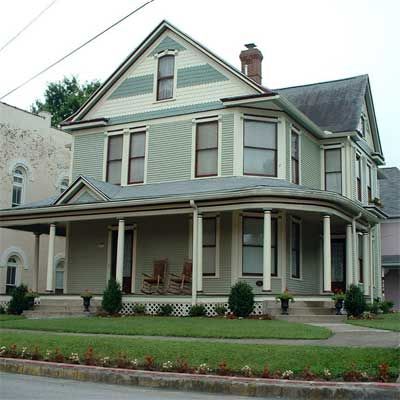 Now James and his family have preserved the original integrity and character of the house. They enjoyed doing research for inclusion in the towns' historic district when it was placed on the National Register of Historic Places. The best part, however, is how their hard work seemed to set off a trend of Victorian renovations in the area. "So the best part is that we saved this house, had an impact on the community, and inspired others," he said.
Before: Creating a Greener Community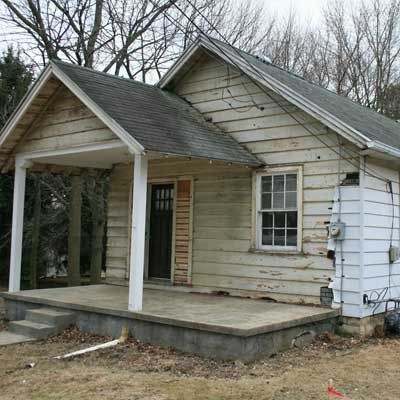 Michael G. had a vision for a green home to be made out of this 1920s bungalow. However, with the exterior of aluminum and Insulbrick siding over clapboard, layers of lathe and plaster on the interior walls, and a kitchen from the 1950s, his work was more than cut out for him.
After: Creating a Greener Community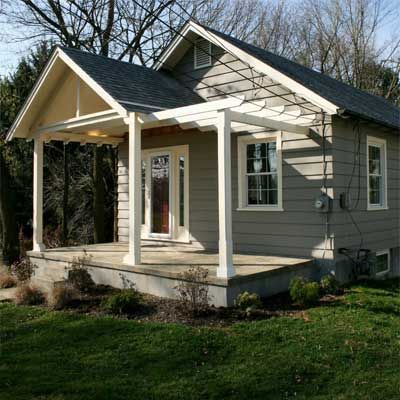 The home is loaded with affordable eco-friendly features. It follows LEED and Energy Star guidelines, and Michael reused the original doors and trim. Best of all, he is on his way to his goal of creating greener communities, one home at a time.
Before: Labor of Love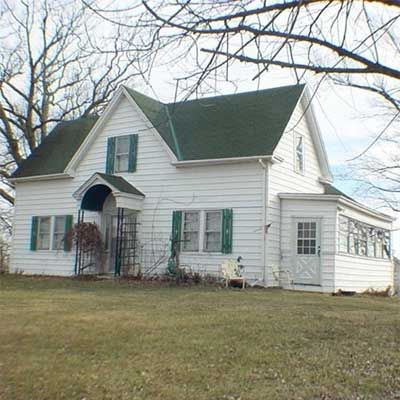 Jeremy H.'s house was built in 1884 by his great-great-grandfather. The back of the house and foundation was decaying due to termite damage. It also needed all new wiring and PEX water pipes.
After: Labor of Love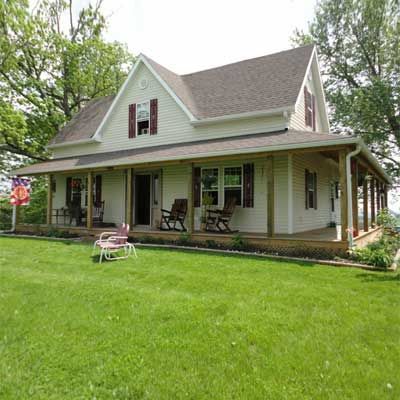 Jeremy, his wife, and their fathers took out all of the rotted foundation and treated it for termites, then put in all new foundation. The new house also includes a new roof, siding, windows, drywall over plaster, electrical wiring, and more. "It has been a labor of love that we have enjoyed doing over the last three years."
Before: 1925 Elsmore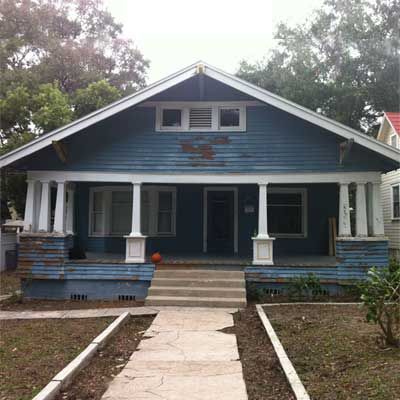 Norm A.'s house was an original Sears Roebuck kit house, called the Elsmore, and built in 1925. More than eight decades later, the extensive work that needed to be done was a bit frightening, to say the least.
After: 1925 Elsmore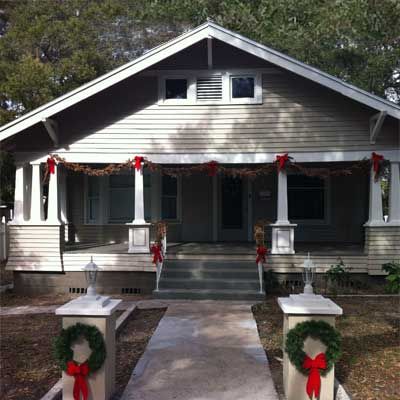 Norm said everything about the remodel was hard, but it was all worth it. With an all new exterior and much-improved curb appeal, this 1925 house now looks as good, if not better, than it did the day it was built. "It's a lot nicer looking than when I first moved in," Norm said.
Before: Renovated Porch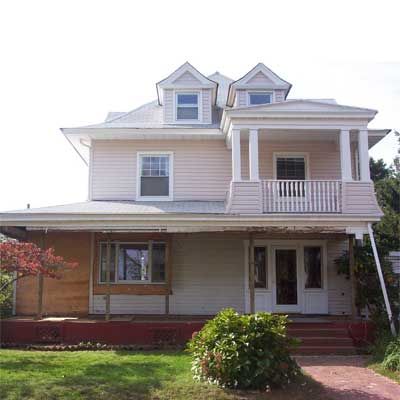 Ken M.'s house in Bel Mar, New Jersey, had vinyl siding and columns on the enclosed porch made from vinyl-wrapped plywood
After: Renovated Porch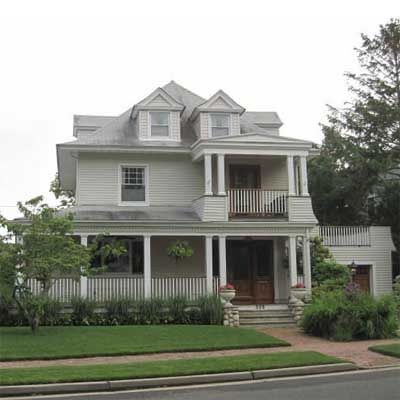 Ken removed all the vinyl, put back on clapboards, and created an amazing porch with mahogany decking and ipe railing. "The renovated porch is a glorious outdoor space in the heat of the day, sitting with a cold drink and a book," he says.
Before: Preserving Original Look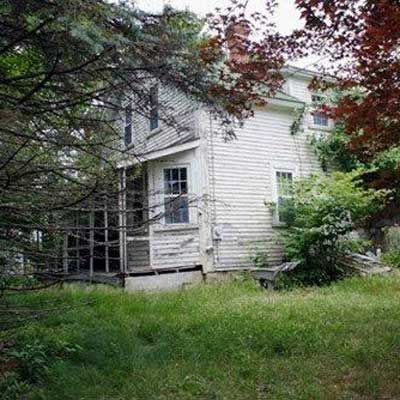 Bill V.'s house in Harvard, Massachusetts, had originally been a train depot from 1857 to 1920. The property was also overgrown with bushes and trees obstructing much of the house.
After: Preserving Original Look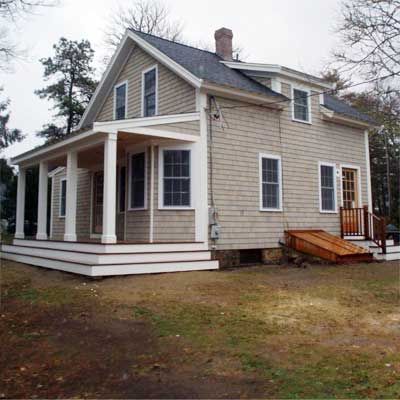 The exterior design preserves the look and aethetics of the original Cape Cod house. The Bourne Historical Commission, which had to approve the design of the new porch, was also ecstatic about the design. "We tried hard to preserve the old building's character, look and respect its place in local history," Ken said.
Before: California Dream Come True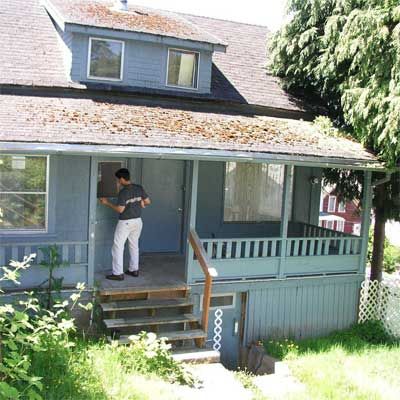 Larry B. and his wife stumbled upon this Pacific Northwest house with the perfect views and location they were looking for. However, its 138-year-old construction had definitely showed its fair signs of wear, and the work was cut out for them.
After: California Dream Come True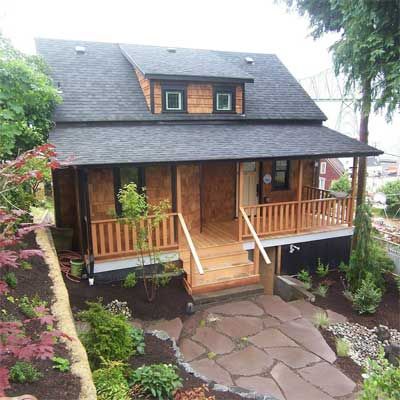 Larry is a former contractor with plenty of creative mojo, and spent the better part of a year jacking up this lopsided old house and restoring its original beauty. The front porch and front yard are the finishing touches that make it all worth it.
Before: Adding Original Details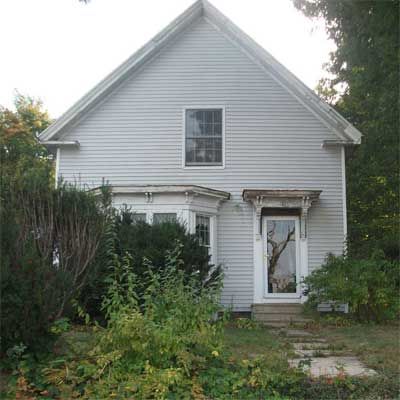 Jeanette L. bought this house in the fall of 2010. With overgrown shrubs, crumbling walkway, shoddy vinyl siding, and a sinking bay window, the exterior curb appeal was a scary project to tackle.
After: Adding Original Details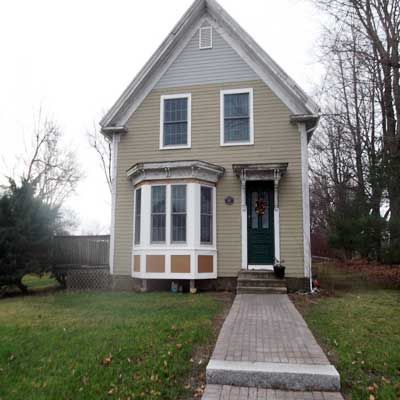 "I like that we are putting back some of the original details of the house," Jeanette said. They restored the upper two windows, which created a better balance in the front.
Before: Gardens Increase Curb Appeal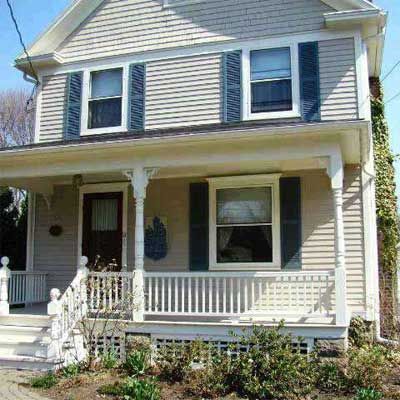 Claudia G.'s house in the small town of Pittsford, New York, and is across from the Erie Canal, so people walk by it all day. However, the lack of curb appeal didn't make this house much of an attraction.
After: Gardens Increase Curb Appeal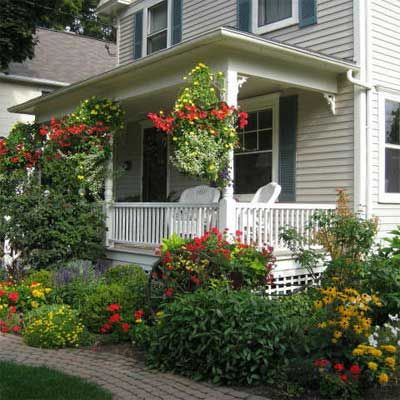 It gives Claudia so much joy to work out in the garden and create something beautiful. But it isn't the compliments from neighbors and passersby that makes it worthwhile, it is the people she's gotten to know in a kind of "social network" that makes it all worth it.
Before: Hawaiian House Built by Love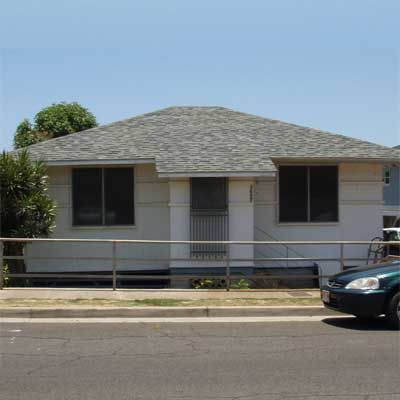 Cindy T.'s home on a beautiful property Honolulu was a modest single story, single wall construction built in 1946. She knew they wanted to expand and remodel the home, but it was a long and hard process ahead that would take up to several years.
After: Hawaiian House Built by Love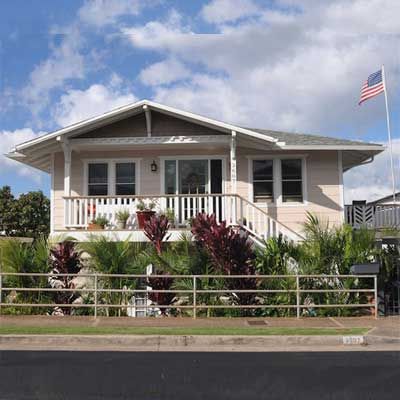 Cindy loves her huge deck, and the satisfaction of knowing they used so many recycled items—many found in local dumpsters! "We were afraid that that the neighbor across the street would be sad that we blocked part of her ocean view," Cindy said. "But she loves looking at our house!"
Before: Remodel 25 Years in the Making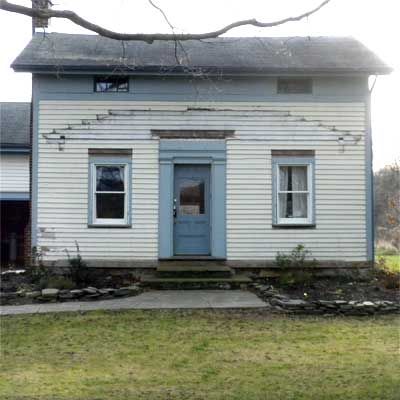 Tina S.'s house in upstate New York was on more than three acres of property, and the house itself had been neglected for more than 25 years. The visible signs of cracked siding, peeling paint, and drab curb appeal left much to be desired.
After: Remodel 25 Years in the Making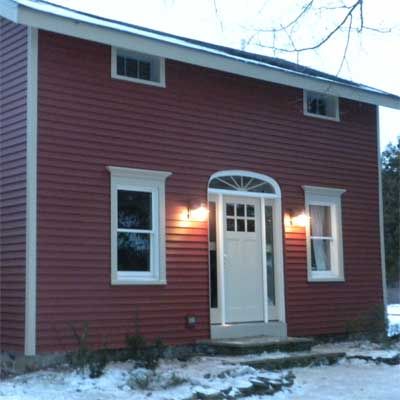 Tina opted for a new front door and vinyl siding. The updated colors and exterior give the house an entire new look. After 25 years, the house finally has the remodel it deserves. Even in the winter, many neighbors have stopped Tina to let her know how much they love the renovation. "I love it too!" she said.
Before: A Tree Falls in Wisconsin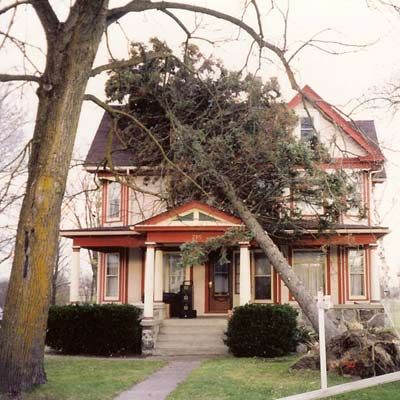 Kathleen B. had a bit of a mess after a tree landed on her Sullivan, Wisconsin, home. Thankfully, it didn't damage the roof
After: A Tree Falls in Wisconsin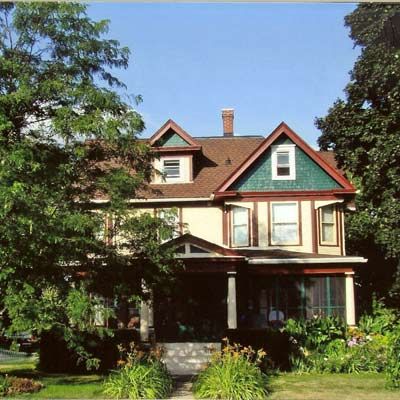 Most of the damage was to the gutters and some shingles, so Kathleen could concentrate on bringing back the home with a bright paint palette and lots of plantings.