Floor and More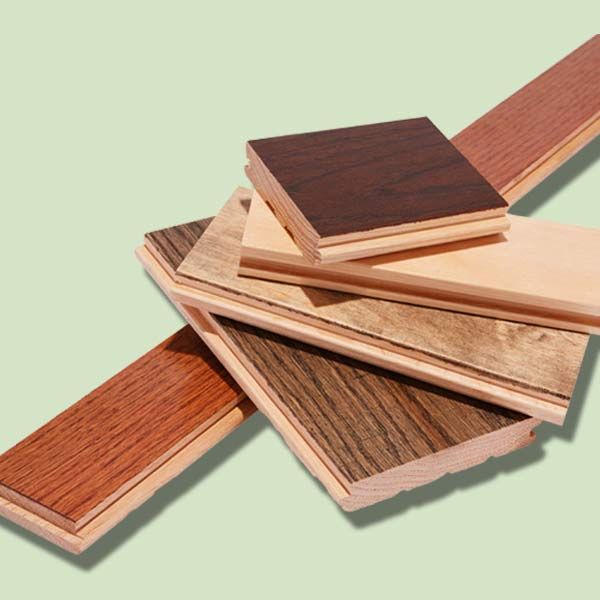 Installing a new floor is bound to leave you with some leftover lengths. Put those planks to use with these ideas.
1. Install Them as Wainscoting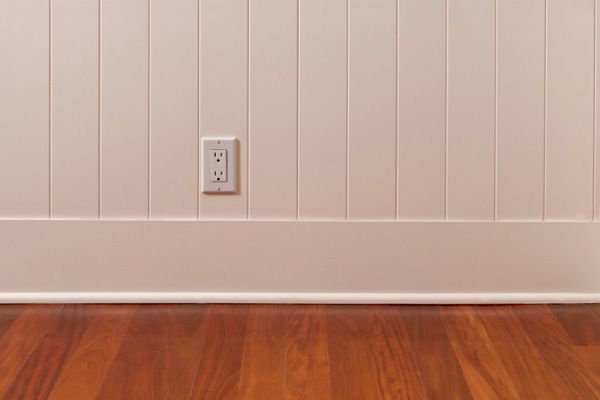 With base molding removed, cut tongue-and-groove planks to length vertically and glue to the wall using construction adhesive. Toenail each tongue at the top and bottom. Reinstall base trim.
2. Make a Doormat for a Sheltered Area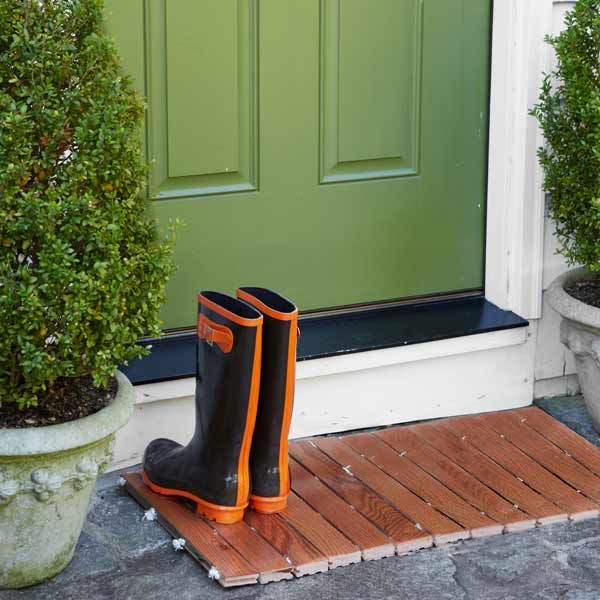 Cut lengths to 18 inches. Drill four evenly spaced ¼-inch holes through the side of each plank. String rope through the holes and tie a half hitch between each board and at the ends.
3. Make a T-Square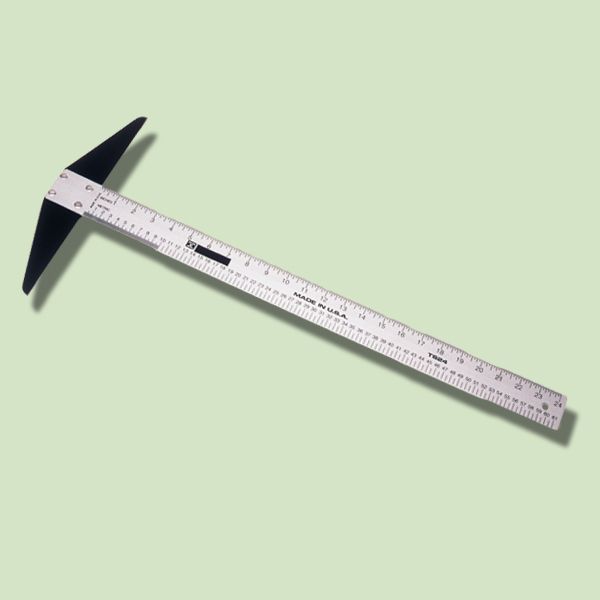 Lay a short piece perpendicular to the top of a longer length. Fasten together with nuts and bolts. Use the T to draw layout lines on sheet goods and as a cutting guide.
4. Craft a Cabinet Door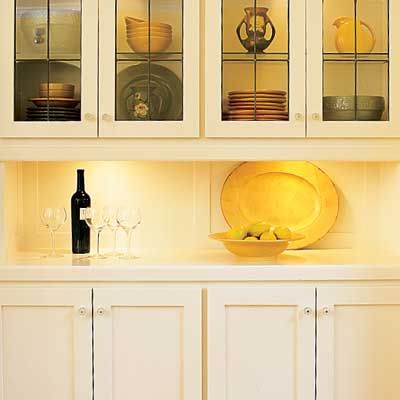 Use unfinished planks, with the tongues cut off, for the stiles and rails and plywood or glass for the panel. Arrange the boards groove-side in to capture the panel, then secure with glue and screws.
5. Create a Cleat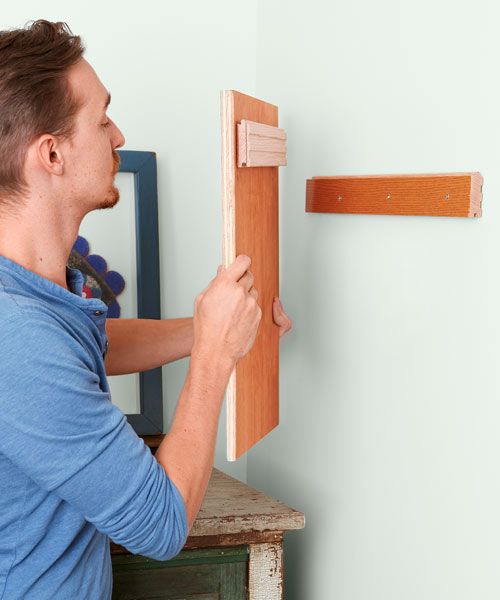 To hang a heavy object, cut two pieces of flooring to a length just shorter than the width of the object. Screw one piece, groove-side down, to the back of the object. Fasten the second length, tongue-side up, to the wall, making sure to hit at least two studs. Lower the object onto the piece mounted to the wall, resting the groove on the tongue.
6. Smooth Wallpaper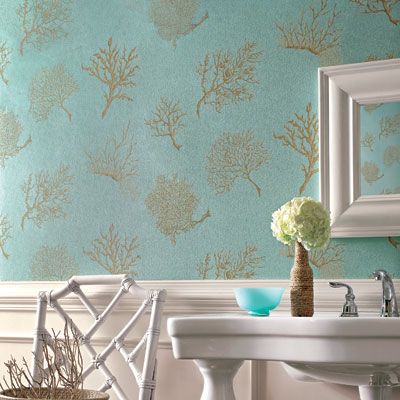 Run the tongue of a plank across the paper, pressing down and working from the center to the edges to remove any air bubbles in the adhesive.
7. Cover a Ceiling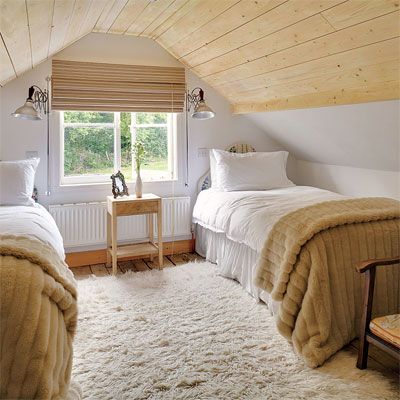 Install lightweight pre-finished engineered wood planks perpendicular to ceiling joists with construction adhesive; nail the tongue of each plank to a joist.
8. Frame a Desk Photo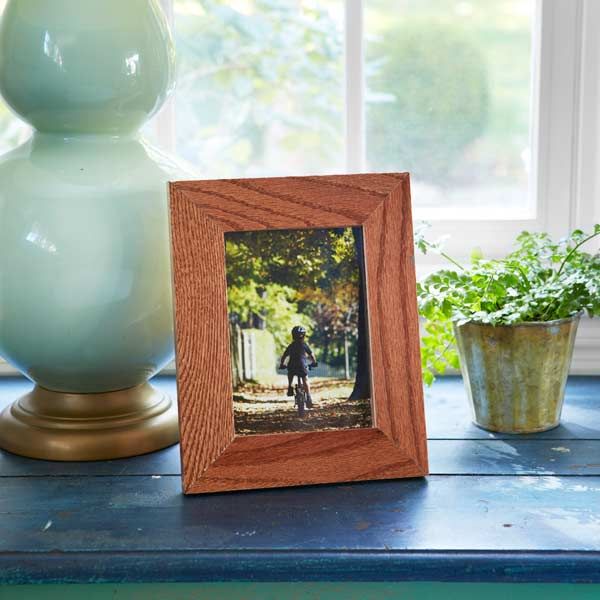 Cut the tongue off a length of flooring; cut four mitered pieces (groove-side in) to fit the size of your glass, which will rest in the channels. Nail frame pieces together and finish the edges. Screw a block of scrap wood, mitered at one end, into the back.
9. Build a Coffee Table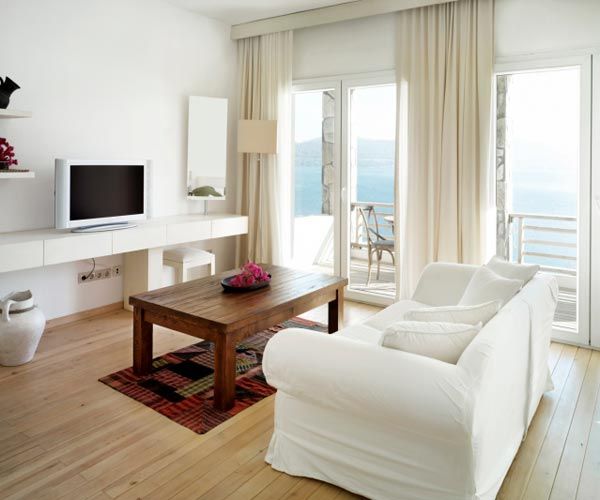 Fit together planks, and secure from underneath with scrap-wood braces. Cut off the outside tongue and groove, and stain the edges to match. Add prefab legs.
10. Level Soil or Sand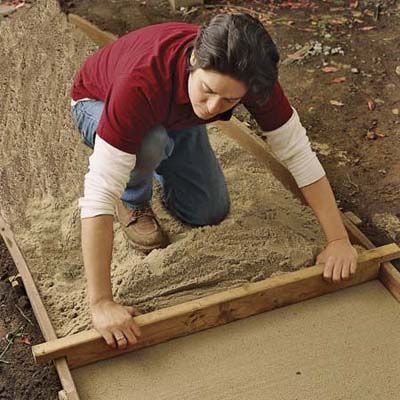 Drag a piece of flooring, tongue-side down, to even out the base for a brick path.