Federal Style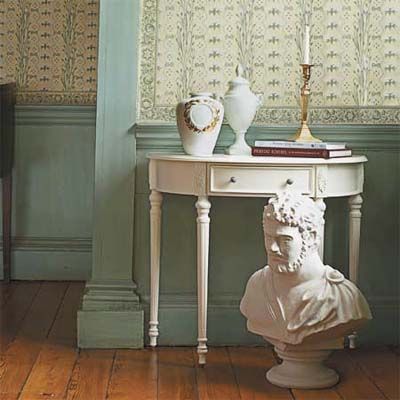 A different George W. was President when Americans first tweaked European house styles to create something distinctly their own. The period just after the Revolutionary War (1780–1820) was a time to project hard-won dignity, not show off. Federal interiors featured muted wall colors, minimal trimwork painted white, and delicately carved or inlaid decoration. The only exceptions to the understated approach were the bold patriotic symbols—fighting eagles, chair backs shaped like shields, trophylike urns, and other celebrations of military pride.
Shown:
Federal-style desk with reeded legs and oval rosettes, about $130; Target. Urns: wreath-embossed, about $31, and ram's-head-handled, about $350; Maryland China. Plaster bust, about $190; Oly Studuo
Federal Details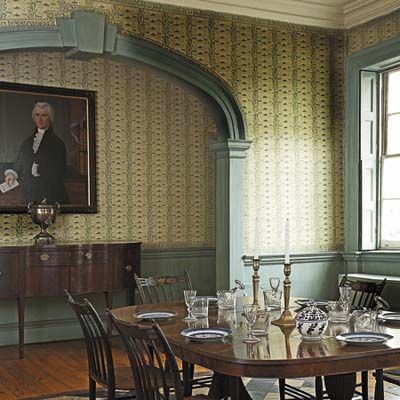 Today, Federal details can lend elegance to any interior, whether it's another neoclassical style, such as Colonial or Georgian, or a midcentury modern ranch. "It's the American profile," says Peter Kenny, curator of American decorative arts for New York's Metropolitan Museum of Art, of the ovals, arches, and reeded columns that characterized the period. For a closer look, we visited the 1765 Morris-Jumel Mansion in New York City, pictured at left, bringing along some new furnishings inspired by Federal style.
Portraits and Busts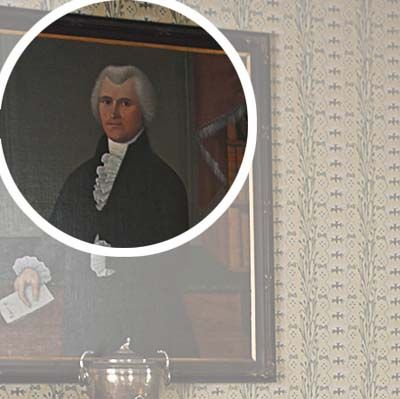 Inspired by portraiture of democratic Rome, local leaders commissioned heroic depictions, like this one of Col. John Chester, Washington's military aide.
Arches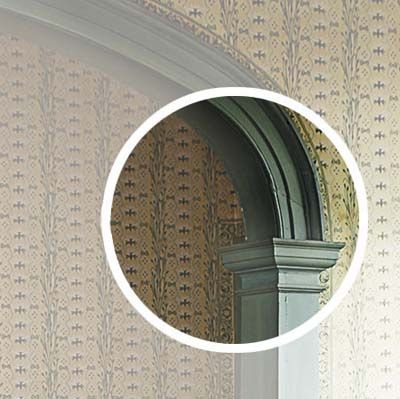 Niches, alcoves, arches, and curved casings were common, thanks to carpenters' pattern books widely circulated by 1790.
Artisanship
Regional styles marked a household as "cosmopolitan." Charleston chairs were known for their carved backs; Baltimore and Boston chairs, like these, for their painted details.
Ovals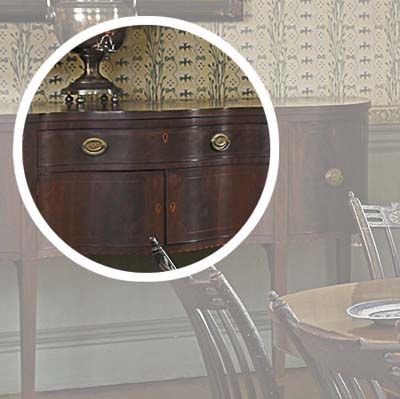 Ellipses graced everything: hardware, furniture inlays, fanlights, and molding details. Entire rooms were built to celebrate the shape (think Oval Office).
Urns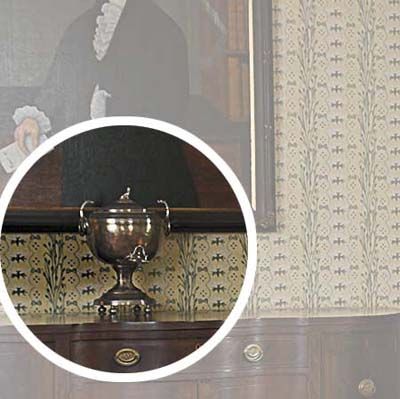 The vase shape, another classical motif, showed up everywhere.
"It was in architecture,
on furniture, and as ornament," says Peter Kenny, the Metropolitan Museum's curator of American decorative arts.
Exterior Details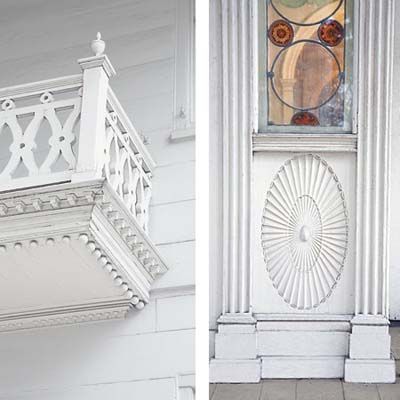 New York's 1765 Morris-Jumel Mansion has a textbook Federal-era entrance added in 1810, including elliptical fanlight, sidelights, and classical columns. Some of the same architectural details appear on the inside. The beads lining the wood balcony turn up again on an early-19th-century mirror frame in the house. The oval-shaped carvings, called paterae, flanking the door are universal on Federal-era furniture, mantels, and interior woodwork.
The Federal Look Today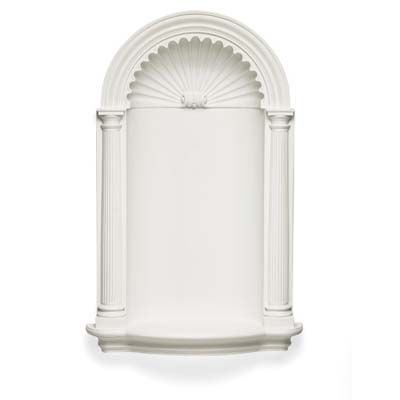 You can get the Federal look with these new home furnishings that pay homage to the style's elegance but aren't too fussy to live with.
Wall Niche
Gain an instant display niche with this 33-inch-high, 4-inch-deep fiberglass model, which comes ready to paint and recess between wall studs, about $363. TOH readers call 877-959-0800 for a 15 percent discount. Or visit:
Classical Bust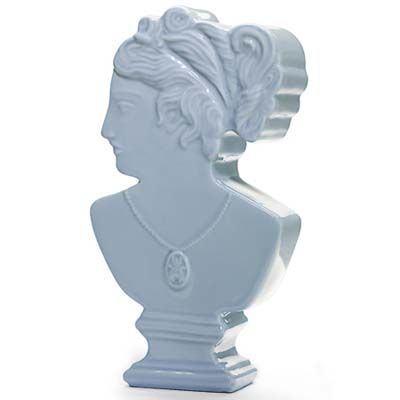 Exuberance over archaeological digs like the one at Pompeii spurred Federal-era fascination with Roman artifacts.
This 13-inch-tall goddess is just a couple of inches deep, to sit comfortably on a dresser or desk. About $195; Jonathan Adler
Geometric Mirror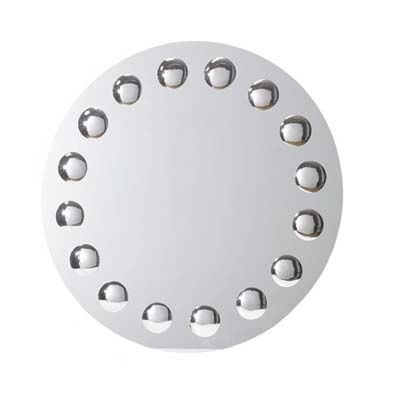 Inlaid with circles, this traditionally inspired mirror wouldn't look out of place in a midcentury modern home. Jada mirror,
about $490; Oly Studuo
Wallpaper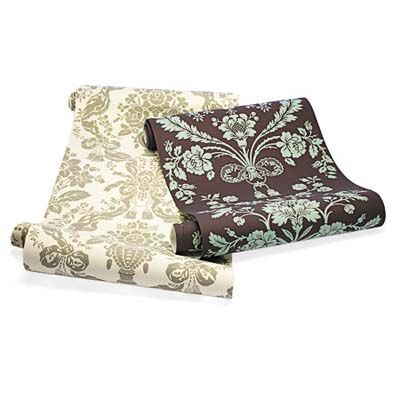 Wood paneling gave way to wallpaper, much of it featuring classical motifs like swags and urns. St. Germain, left, and St. Antoine, about $195
and about $275 per 11-yard roll; Farrow and Ball
Fighting Eagles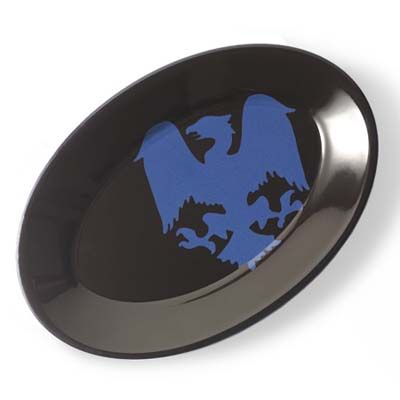 The eagle on this oval platter is a ringer for one inlaid on an 1810 table
in the Metropolitan Museum. The lean, scary icon later morphed into the friendlier version
we know today. About $160; Sarah Cihat
Elements of a Style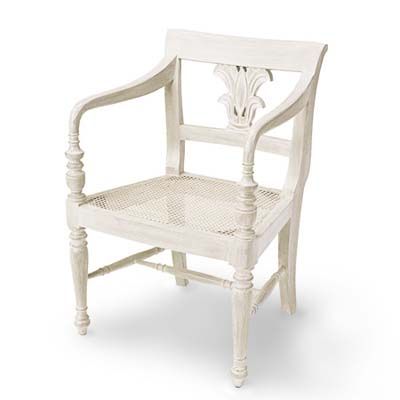 A square back and straight legs evoke the Sheraton style, beefed
up for today's eclectic dining rooms. About $499;