Stylish Scraps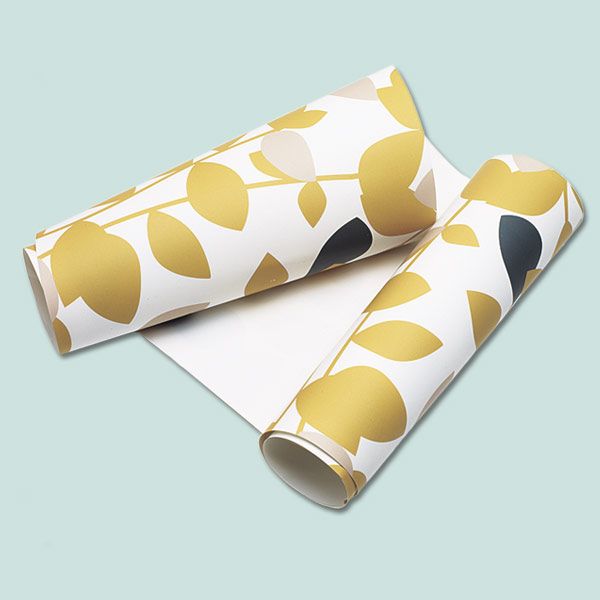 After the walls have been lined and the paste has dried, don't toss the remains of that roll. Instead, check out these smart ways to put them to work.
1. Brighten a Lamp Shade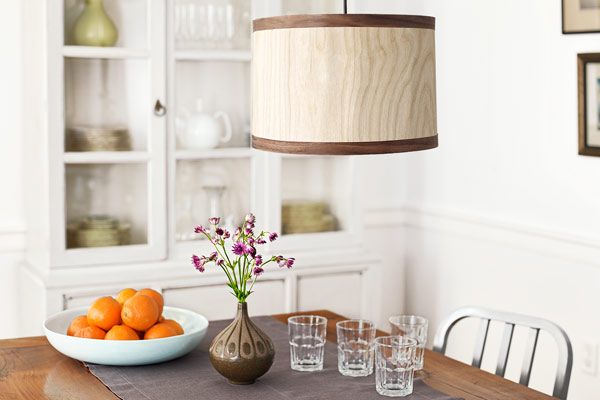 No need to buy a new shade if your current one's looking the worse for wear. Simply size a piece of wallpaper to its circumference and height, and tape or hot-glue it to the old shade.
2. Add Style to Stairs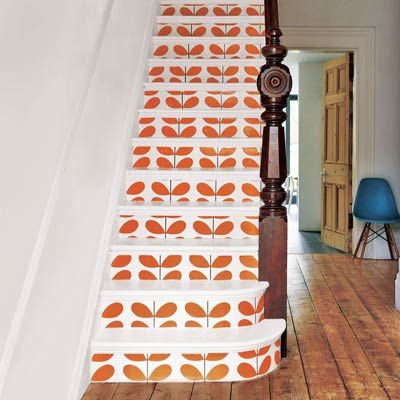 Line the risers with a bold pattern. Just make sure to use coated or vinyl paper so that you can easily wipe away scuffs.
3. Create Templates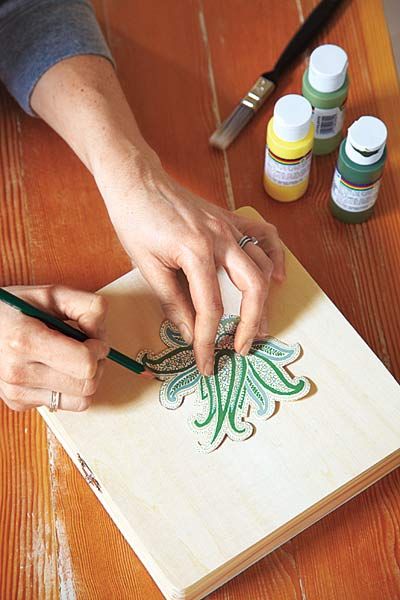 Cut out a shape or design you like from a piece of wallpaper and use as a guide to re-create the motif.
4. Craft a Privacy Shade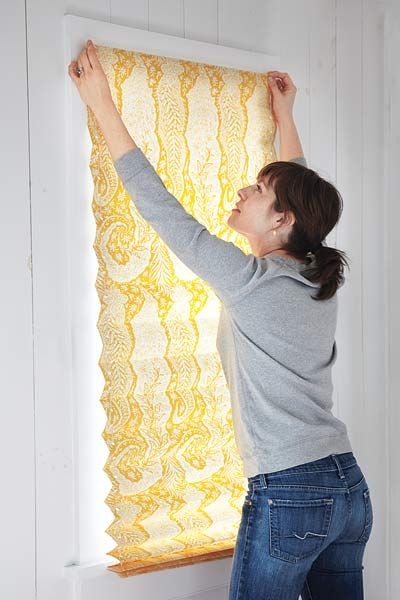 Cut paper to your window's width and its length plus 2 feet, and fold accordian-style. Punch a hole 1 inch from the edge on either side, then unfold. Wrap and glue the top of the shade around a dowel, and thread the holes with string, knotted at both ends. Screw eyes into the dowel and suspend from hooks.
5. Make Instant Art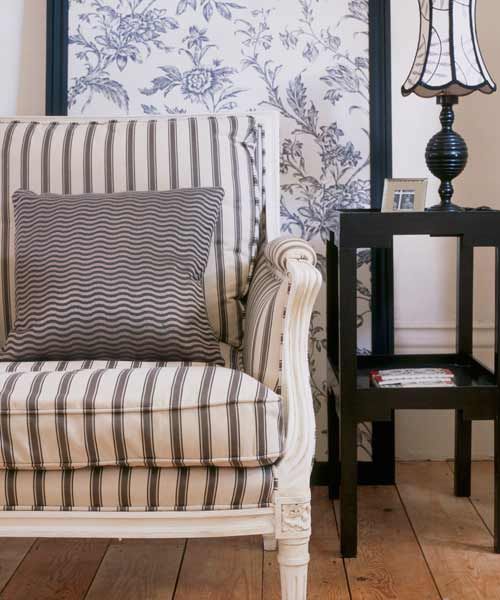 Paste an oversize scrap (or several smaller remnants) to a wall and frame it with molding.
6. Wrap Presents
Choose a festively patterned wallpaper to cover gift boxes; it's heavier and more durable than standard wrapping.
7. Liven Up a Light Switch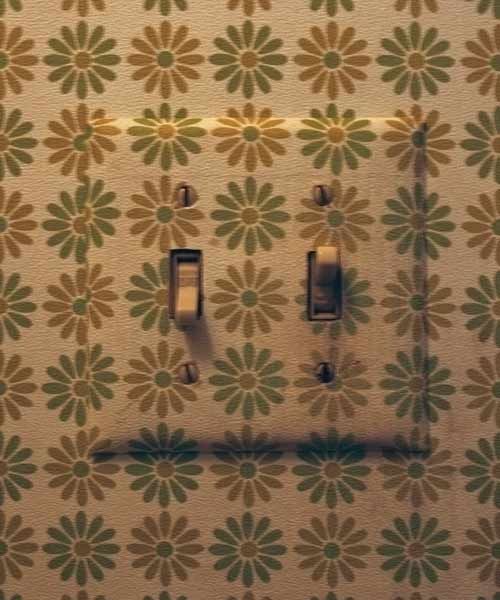 Remove the switch plate, and place a piece of wallpaper on top of it. Fold the paper's edges over the plastic, attaching it with a thin coat of craft glue, then screw back into place.
8. Use as a Photo Mat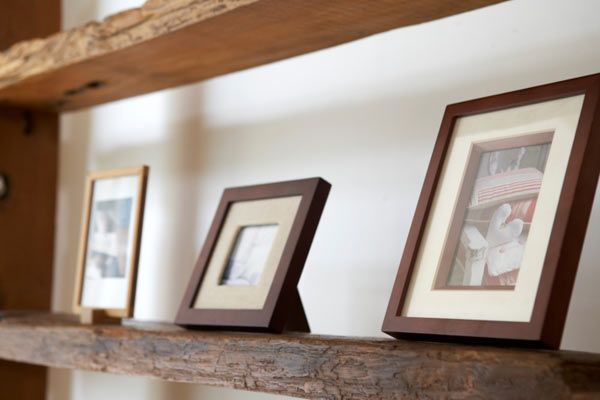 Try cutting out a piece of thick, subtly patterned wallpaper to surround pictures inside a frame.
9. Back a Glass Tabletop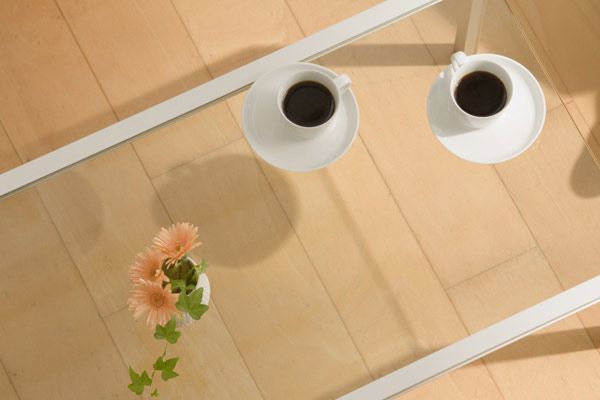 Revamp the plain glass surface of a coffee table or desk by layering a sheet of paper under it.
10. Line Drawers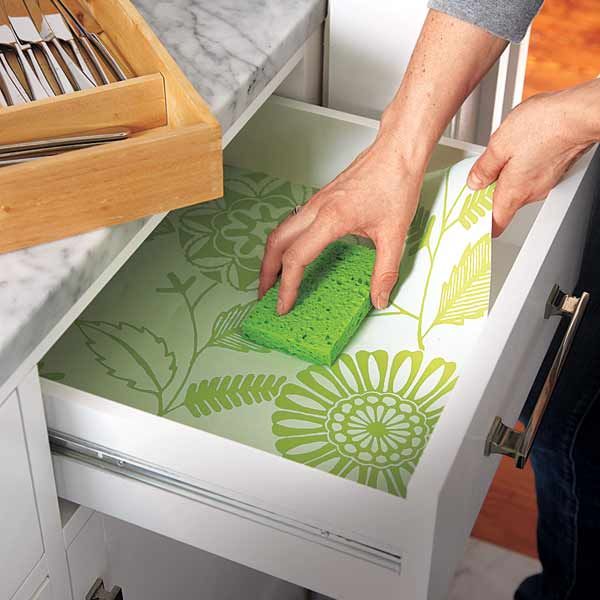 Cut prepasted vinyl paper to fit inside a drawer, then moisten to adhere for a splash of color that quickly wipes clean.