Lavish Home Ready to Move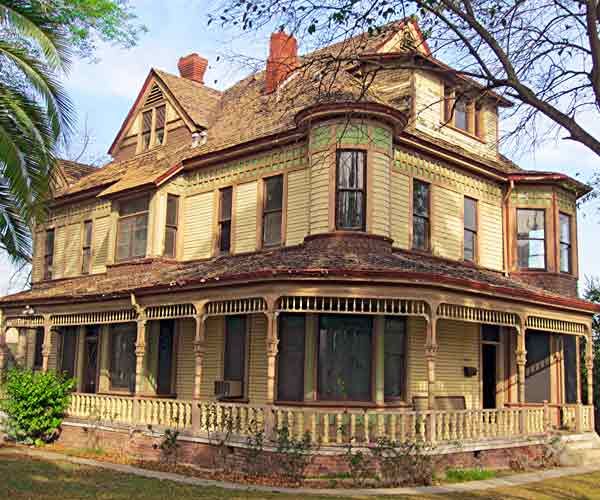 Published April 2014
Price: $0 (must be moved)
Location: Riverside, California
Contact: Nathan Freeman, 951-826-5374
The History: In the mid-1880s, dry-goods merchant William Sweatt left rural Iowa to seek his fortune. He headed west, settling in Riverside, where he found success early, serving as the director of a bank and then opening a furniture business. This lavish Queen Anne, which he built with his wife, Nettie, in 1891, was to serve as a testament to just how far he'd come in the few short years since leaving home. Sadly, the good times didn't last; Sweatt's business collapsed in 1894, and he and Nettie divorced in 1897. Left alone in the 4,878-square-foot house, she divided it into apartments before moving to Los Angeles in 1902. Since then, the house has had over a dozen owners. In 2008, the city bought it so that it could be relocated and restored. But the city failed to find the funds to move the house and decided to offer the place to anyone willing to move it within Riverside, which would allow a local college to expand onto the lot.
Shown: The five-bedroom, four-bath house has a detailed exterior with decorative clapboard siding, a turret, and patterned brick chimneys.
Original Elaborate Exterior Details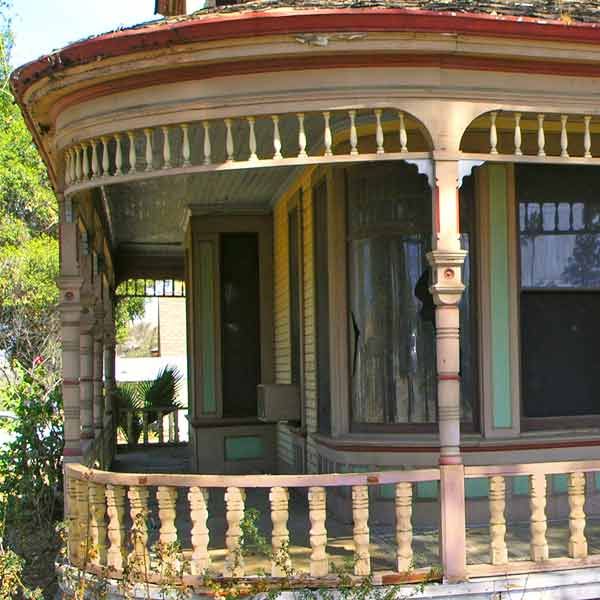 Why Save It? The elaborate exterior retains many original details, including turned porch posts and a spindlework frieze. The inside is filled with elaborate millwork, wainscoting, and Lincrusta paneling.
Shown: A front porch wraps around the side of the house and is supported by elaborate turned posts.
Fluted Casings Intact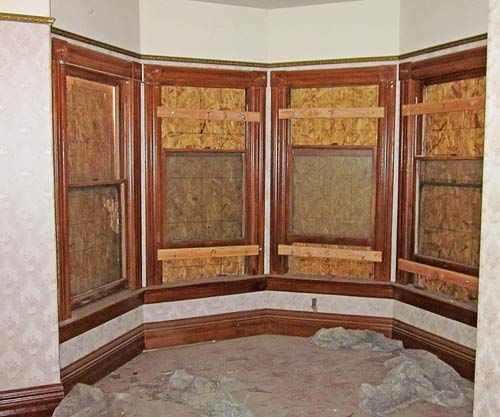 What it needs: In addition to a plot within the city limits—a nearby lot is available for $119,000—the house needs new systems and roof and wall repairs. It cannot be used as a rental, and the new owner must demolish an exterior apartment. Houses of this size in the area can fetch over a million dollars. Restoring this home to the showpiece it once was is a big job, to be sure, but one that's well worth the effort.
Shown: A window bay with fluted casings. Many of the home's windows are broken and covered with plywood.
Lasting Living Room Features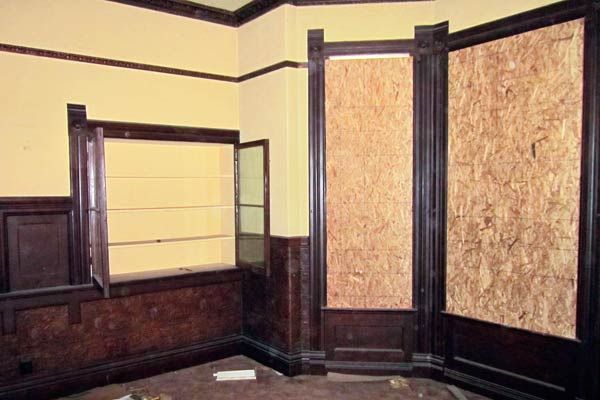 The living room is lavished with details including built-in cabinets, wainscoting, picture-rail molding, and Lincrusta paneling.
Original New Post and Balustrade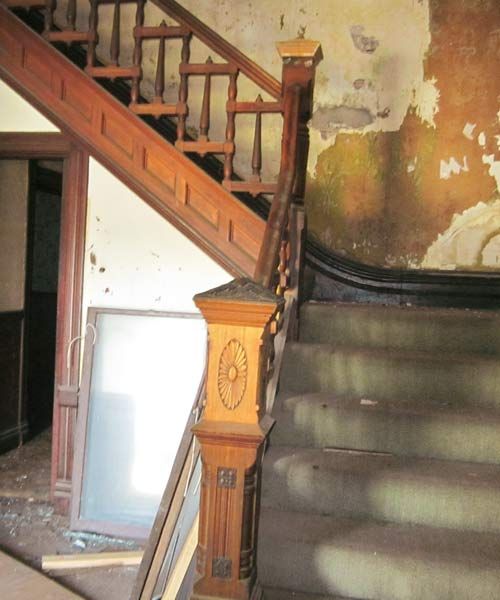 The staircase retains its mahogany newel post and balustrade.
Framed Stairway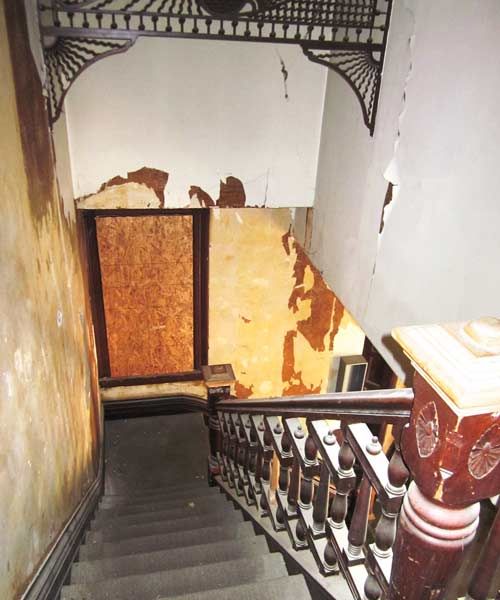 The stairway is framed with an ornate spandrel.
Less-Formal Private Spaces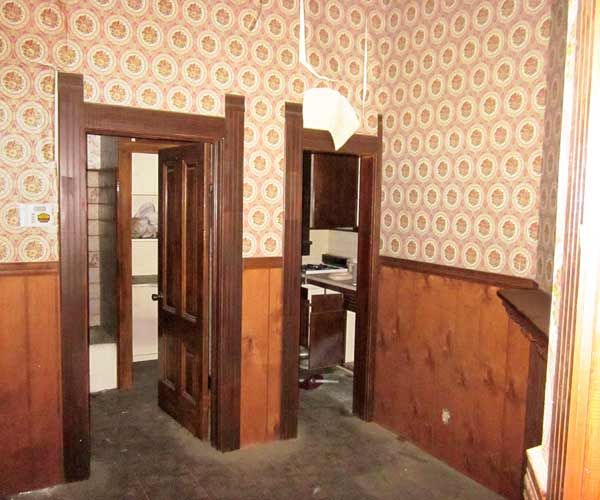 While the home's public spaces feature more formal fluted casings with corner blocks, the simple boards with vertical grooves shown here seem to be reserved for rooms not seen by guests.