The History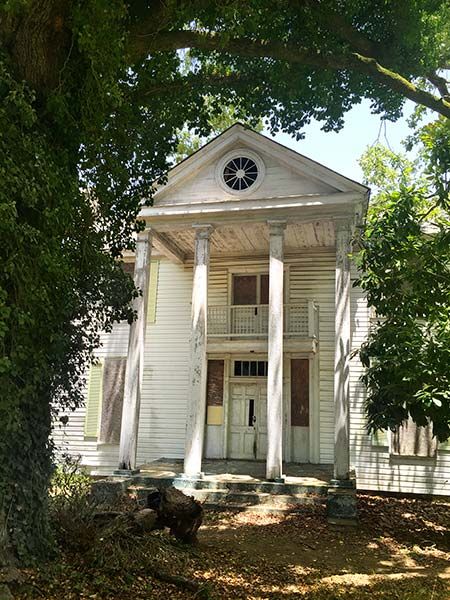 Published September 2015
Price: $15,000
Location: Cokesbury, South Carolina
Contact: Michael Bedenbaugh, 803-924-9979
First named Mount Ariel, the village of Cokesbury was founded in 1824 as a Methodist outpost with visions of a utopian future. Sadly, that vision was short-lived, but 30 years later the community was revived with the founding of an all-female Masonic college. This house, built around that time, likely served as a residence for school faculty. Although the women's college was followed by a string of other area schools, there's no longer a college in the town. The property was listed on the National Register of Historic Places in 1970, and the house has been vacant since then.
Shown: A grand, full-height entry porch, typical of Greek Revival homes in the South, gives presence to the otherwise plain facade. The second-floor balcony is accessed through a set of double doors.
Why Save It?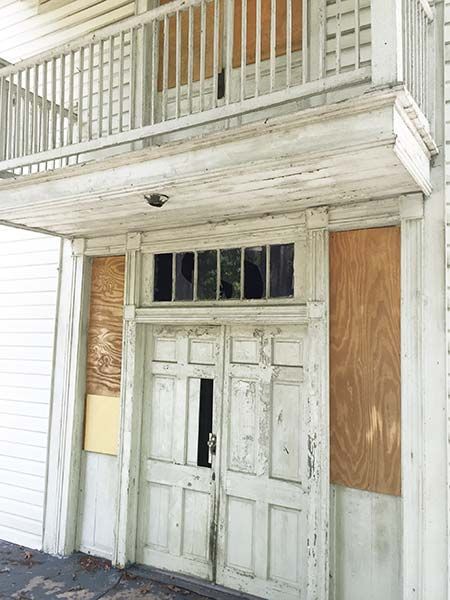 The two-story bears the hallmark triangular pediment of the Greek Revival style, supported by square columns. A small balcony crowns double front doors, which have sidelights and a transom.
Shown: A small second-floor balcony overhangs the double front doors.
Historical Woodwork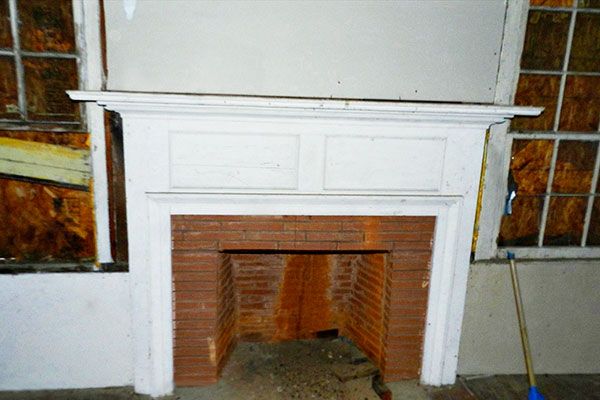 Inside, simple but elegant molding adorns the six fireplaces, and stepped casings surround many of the doors and windows.
Shown: Three separate chimneys—two on the sides and one in the back—serve six fireplaces. Paneled mantels echo the charming no-frills style of the home.
What it Needs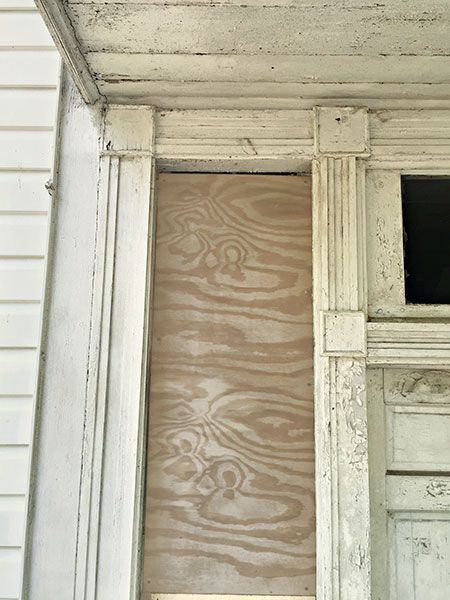 The home had been updated with new plumbing and electrical, but those upgrades were torn out in a previous (unfinished) remodel and will have to be added. The basic structure is sound, and the roof is in good shape. Inside, most of the original heart-pine floors are in relatively good condition, though all need refinishing; the walls are beyond repair in parts.
Shown: Stepped molding around the front door matches casings inside the house.
Original Brick Chimney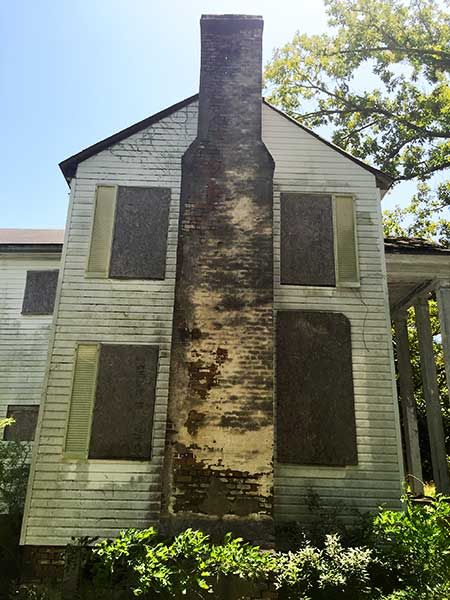 But this classical house nestled in a rural area an hour and a half from Columbia is primed for a forward-looking rehab—all it needs is the right owner to help usher it along.
Shown: Twin chimneys were built on either side of the house.