Free! Grand Italianate Farmhouse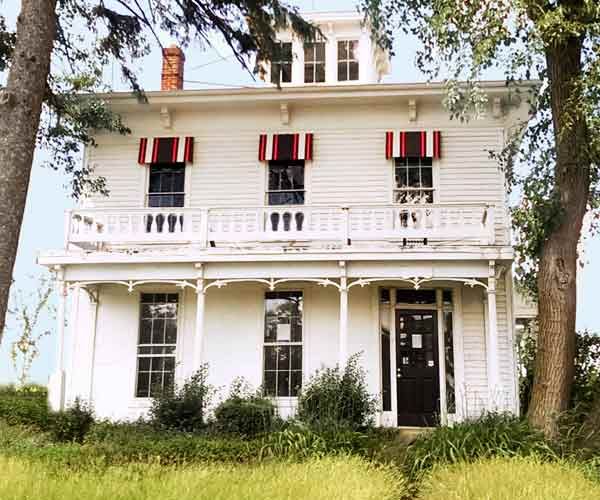 Published October 2014
Price: $0 (must be moved)
Location: Mishawaka, Indiana
Contact: Todd Zeiger, 574-232-4534
Dear This Old House, We locals are proud of our past and our historic architecture, so I'm writing to you about this lovely farmhouse I've long admired, which needs your help! Tucked between retail stores just north of our town, the Italianate beauty has impressed passersby for nearly 150 years. It was built by Daniel Ward, a native son who headed west in 1849, seeking his fortune during the gold rush. He found it quickly and came home to Mishawaka, where he built this rather formal farmhouse in 1865. It's one of only a handful of buildings that survived a raging fire in 1872 and, just as impressive, the decades of development that followed. But now, to pave the way for a mixed-use complex, the house is threatened with demolition. So I'm hoping a fellow reader with the resolve and the resources to step forward will move the house somewhere nearby.
Shown: The 2,500-square-foot house has four bedrooms and one bath. The cost of moving the structure locally and pouring a new foundation has been estimated at $65,000.
Zillow, the real-estate marketplace, wants to see this home restored. As a Proud Preservation Partner of Save This Old House, Zillow is offering a $2,000 award to the buyer of this diamond in the rough. Contact toh_marketing@timeinc.com for details. And to explore more homes for sale, visit zillow.com. Offer expires 9/30/2015.
Rooftop Cupola, to Boot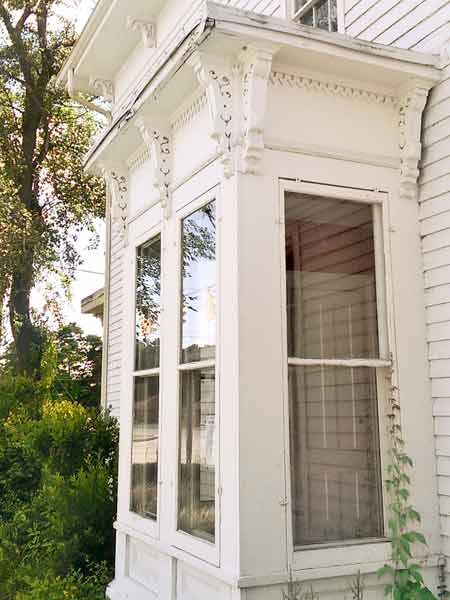 Whoever does will have a picture-perfect Italianate, complete with a grand front porch and a rooftop cupola. The interior still has its handsome casings, original floorboards, and a columned mantel.
Shown: The exterior of the box bay is embellished with carved brackets that match those found along the cornice line and cupola.
Detailed Mantel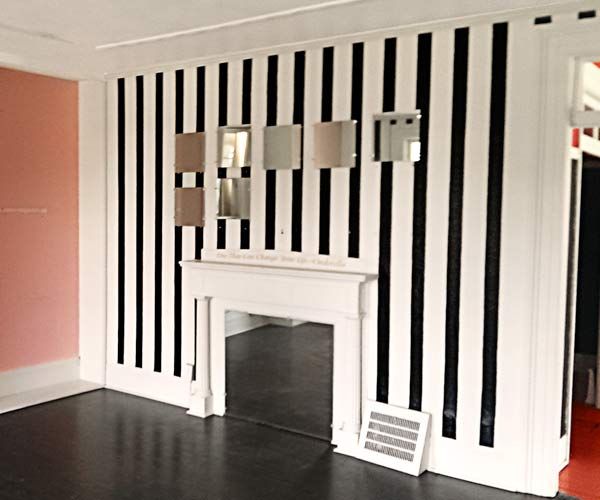 In addition to being moved, the place will need some work to shine like it used to. Until recently it was used as a clothing shop, so it lacks a kitchen, and it'll need updates to the electrical and plumbing systems. Whoever moves the house will have a big task but will also be the proud owner of a showpiece that's certain to turn heads for another 150 years.
Shown: A columned mantel in what was once the dining room.
Original Transoms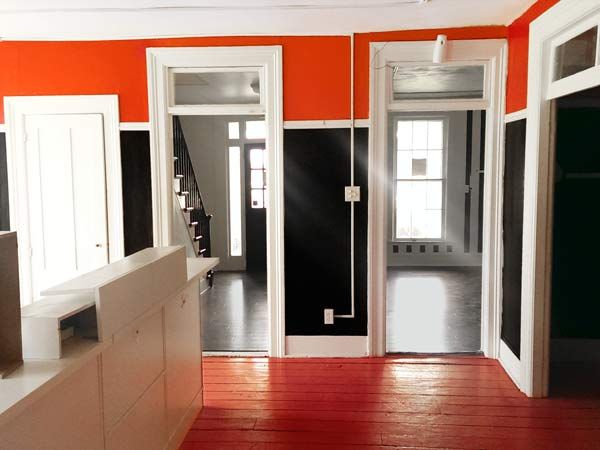 Doorways throughout retain their casings and transoms.
Six-Over-Six Windows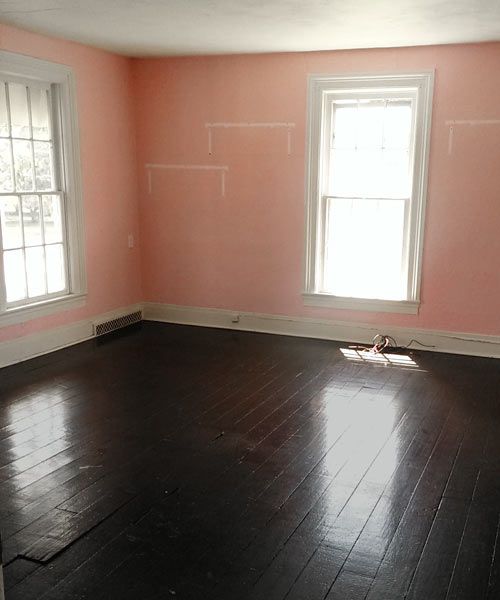 The house retains many of its original six-over-six windows, including these, in the living room.
Handsome Original Staircase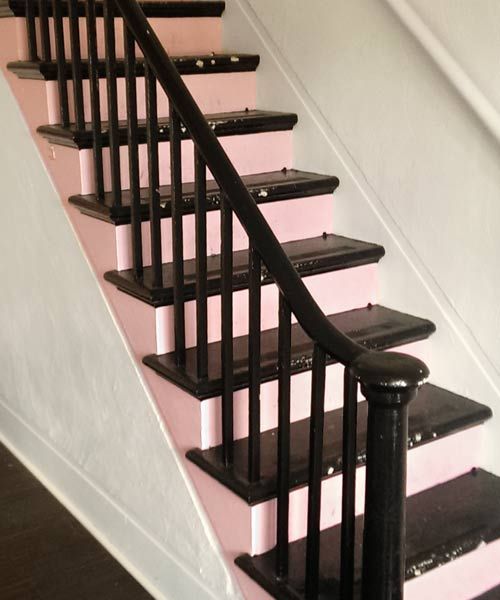 The original staircase is intact but has been painted black and pink, as have many of the floors in the house.
Gracious Bedrooms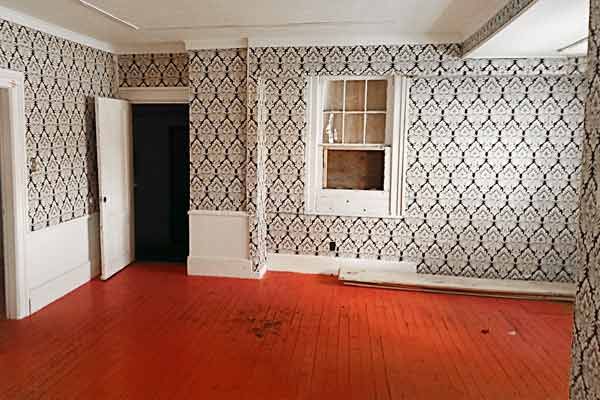 Throughout the house are four spacious bedrooms, including this one on the second floor.