Music City's Revitalized Neighborhood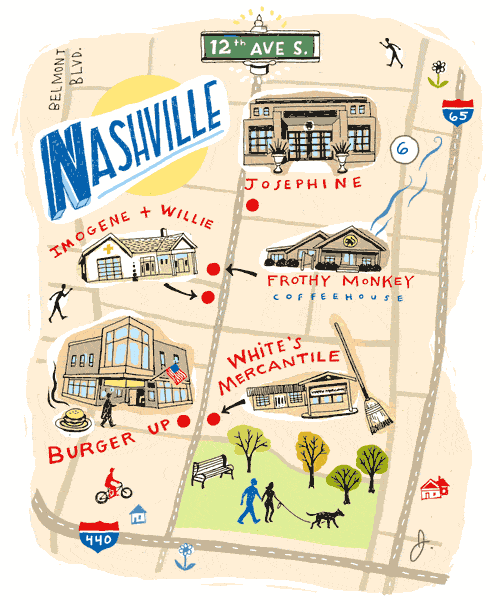 On certain summer nights in Nashville's 12 South district, as daylight fades and the air begins to cool, the patio behind a gas-station-turned-clothing-shop transforms into an open-air living room. Strings of lights add to the festive atmosphere as families, office workers, career types, artists, and employees from nearby restaurants spread out on Mexican blankets to eat fried-avocado tacos and listen to local musicians play stripped-down acoustic sets.
Former Rough Thoroughfare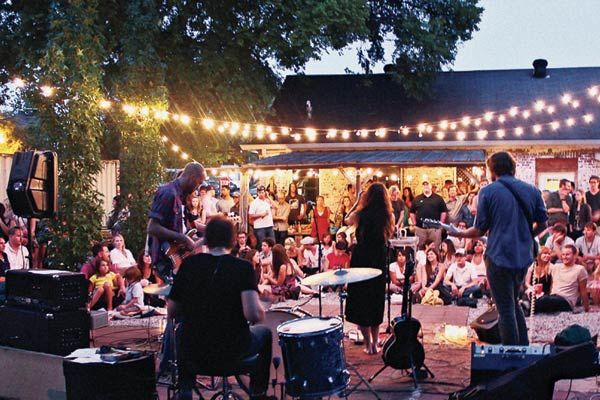 Just five years ago this scene would have been unimaginable: The spot was then an abandoned automotive junkyard left over from a time when the district's central corridor, 12th Avenue South—also known as Granny White Pike—was mainly a thoroughfare through a rough part of town. Today the area's close-to-city-center location and low-key attractions have made it a destination, and the summer evenings called Supper + Song have become a symbol of what makes this urban neighborhood so special: creativity, community, and inclusiveness, accompanied by tasty food-truck fare and, of course, music.
Shown: Neighbors gather for music, food-truck fare, and good times behind clothier Imogene + Willie.
Half-Mile Urban Village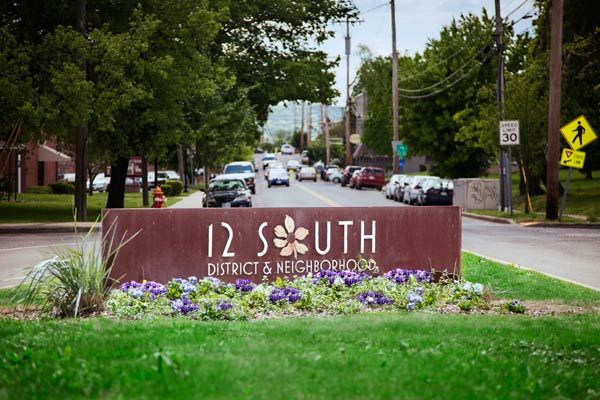 According to local lore, Granny White Pike was named after a pioneer widow who hiked from North Carolina to Tennessee with two children in tow before settling near Nashville and opening an inn around 1812. Two centuries later, the story of 12 South resembles those of many other city neighborhoods across America. After cycles of boom and bust and suburban flight, the area has rebounded and then some, propelled by modern-day pioneers with a passion for city living. Drawn by industrial buildings ripe for repurposing and housing stock that includes late Victorians, American Foursquares, and Craftsman bungalows, these forward thinkers have helped turn a half-mile patch of Nashville into an urban village. Meet five neighbors whose energy and vision helped make it happen.
Shown: The neighborhood signals its new pride.
The Pioneering Architect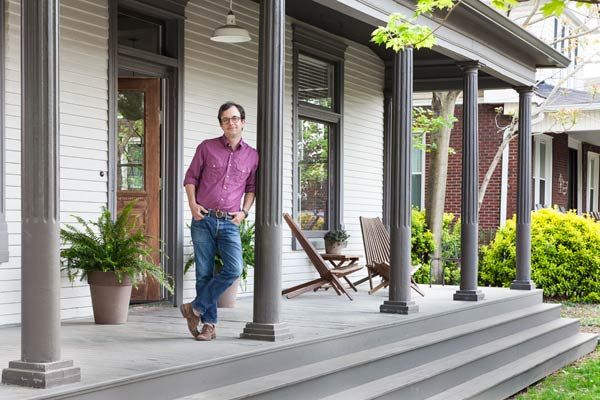 From the porch on his stately late-1800s house, architect Nick Dryden can look down his leafy residential street to survey the activity at a local pizza joint on a corner of 12th Avenue South. A proponent of "placemaking"—rebuilding neighborhoods based on their potential for growth and social connection—he launched his firm DA|AD in 2001 and has been working in the district ever since. The architectural design force behind three of the shops and restaurants on these pages, the firm has been honored by the city's historical commission for its preservation efforts.
Shown: Third-generation architect Dryden preserved his Victorian-era house's facade. He gave the interior of the former triplex a more modern update.
Practice What He Preaches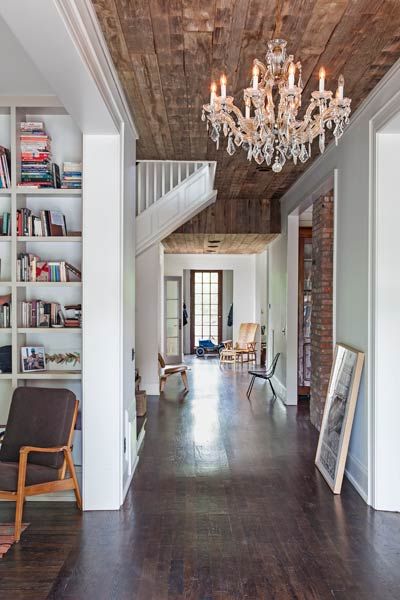 But Dryden and his family decided to put down roots here just over a year ago. When he first spotted the house, it was "a potential tear-down, and not even on the market," he says. He made an offer without even stepping inside. "I've worked in the neighborhood for over 10 years, but living here makes me more invested. It's a great opportunity to practice what I preach.
Shown: The downstairs hall in architect Nick Dryden's house features a ceiling made from 200-year-old reclaimed farmhouse wood. He says he wanted it to feel like a porch ceiling.
The Watering-Hole Host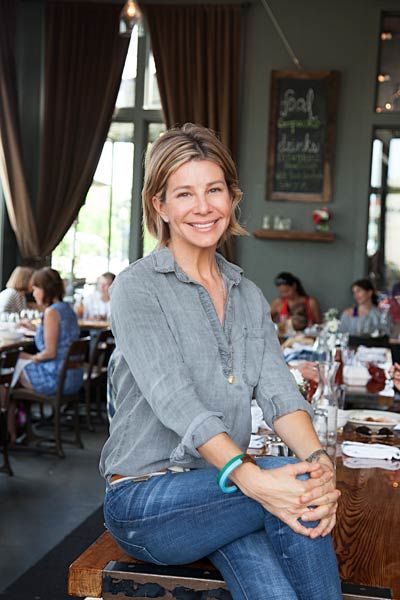 A business owner who enjoys a short commute, Miranda Whitcomb Pontes lives in a restored 1926 bungalow on the same block as her locavore restaurant, Burger Up. Down the street you'll find Josephine, which she and partners opened in December.
Shown: Whitcomb Pontes greets guests at Burger Up.
First a Coffeehouse, Then a Burger Joint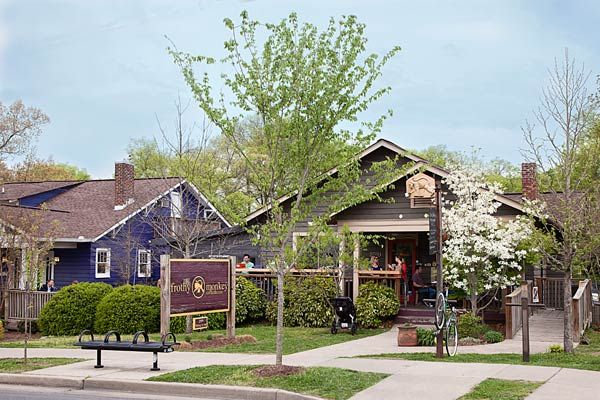 Attracted to 12 South for its walkability and proximity to Sevier Park, where she takes her dogs to run, Pontes staked her first claim in the neighborhood back in 2004, when she opened the Frothy Monkey coffeehouse, which quickly became a meeting place for community organizers, budding entrepreneurs, and neighbors alike.
Shown: Housed in a 1920s bungalow, the Frothy Monkey coffeehouse has been a gathering place for 10 years.
Restored 1926 Bungalow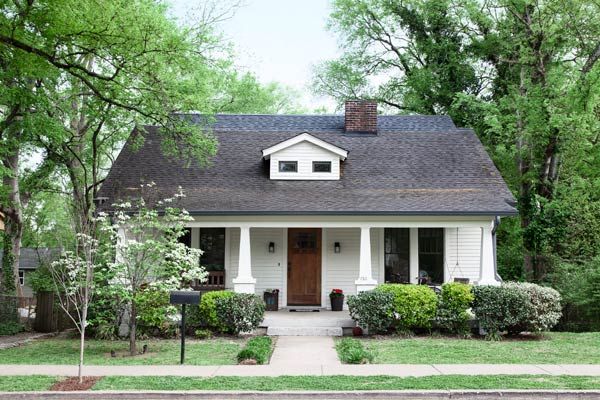 After passing the reins, she launched Burger Up—the day before Nashville's massive 2010 flood. Bottled water had to be brought in, and diners ate off paper plates, but locals came out to support her new venture. "It was a tough time for our town, but it was a sweet spot to be with others," she says.
Shown: Whitcomb Pontes restored her 1926 bungalow following the rules of historic overlay, preserving the street-facing facade but adding on to the back.
The General-Store Owner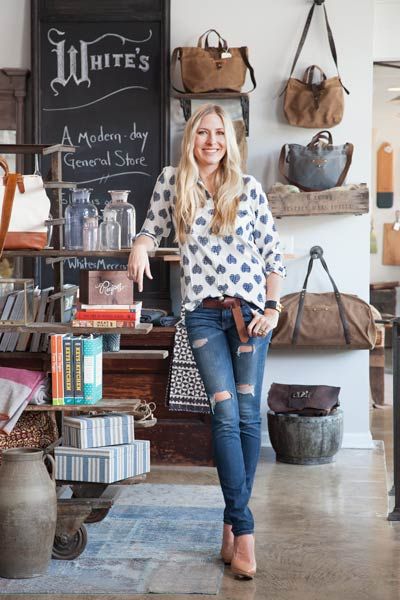 It would be hard to wander into White's Mercantile and not notice its striking display of barn brooms. Made of corn husks and dip-dyed in bold colors, they are at once traditional and modern—just like store owner Holly Williams, a contemporary singer-songwriter who happens to be a granddaughter of Hank Williams Sr.
Country Store Atmosphere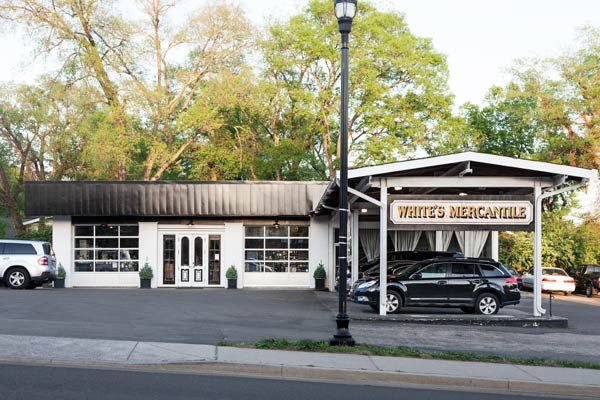 She snapped up a former gas station last year, aiming to create a welcoming neighborhood place that's reminiscent of a Cracker Barrel country store but with an updated sensibility: You can pick up a box of pancake mix or a gift for a friend's baby shower.
Shown: These days, it's about a half-mile drive to the nearest place to fill your tank.
Well-Loved Neighborhood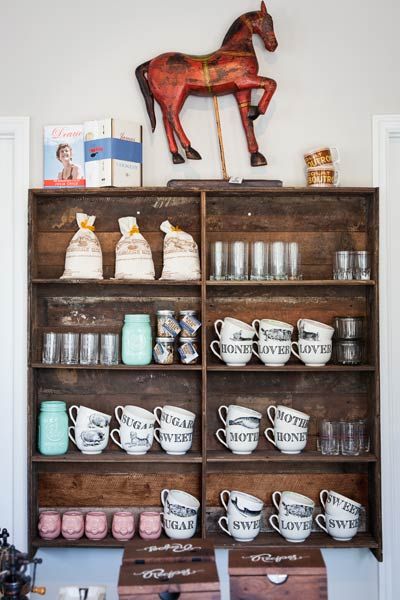 "When I moved to 12 South two years ago, my mom was like, 'Are you sure it's safe?'" she says, with a laugh. "Obviously, I love the neighborhood—I even get to bike to work."
Shown: Housewares at Williams' dry-goods emporium, White's Mercantile.
Rustic Goods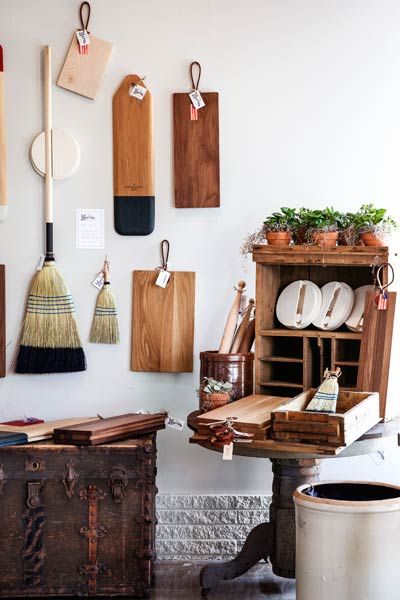 A sampling of some household goods at Holly Williams's store, White's Mercantile.
The Retail Mavericks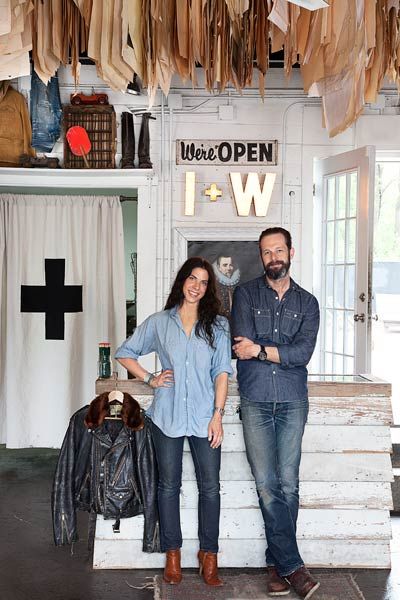 Back in 2009, when husband-and-wife team Carrie and Matt Eddmenson began the rehab of a gas station to house their artisan denim business, Imogene + Willie, the area was not the shopping mecca it is today. "Thankfully, everyone on the street was so supportive of each other," Carrie says, recalling pro bono design help from Dryden, who felt the authenticity of the space was a perfect match for the shop, having been there since 12th Avenue South was a dirt road.
Shown: Sewing patterns hang above Carrie and Matt Eddmenson inside the Imogene + Willie showroom.
Shop Full of Vintage Decor Pickings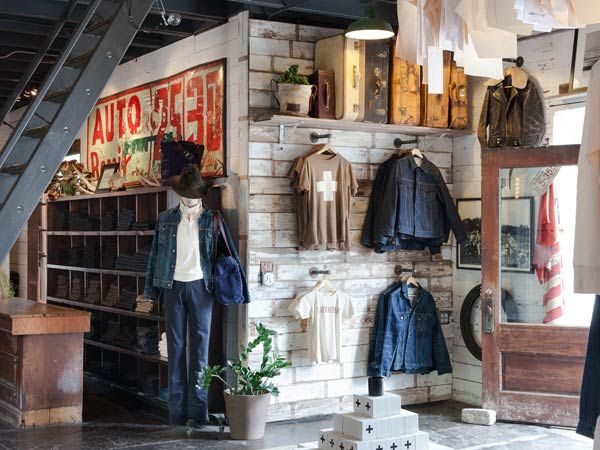 The building's visible wear and tear "fit with our aesthetic of old meets new," Matt says. Both Carrie and Matt come from a long line of "pickers," and the store is chock-full of Americana: A tin ceiling is repurposed as wall covering, receipts found stuffed in the walls serve as wallpaper, salvaged signs hang as artwork.
Shown: At Imogene + Willie, denim, T-shirts, and leather jackets hang against a backdrop of salvage and thrift finds, such as this retro auto sign and vintage suitcase collection.
Community Connection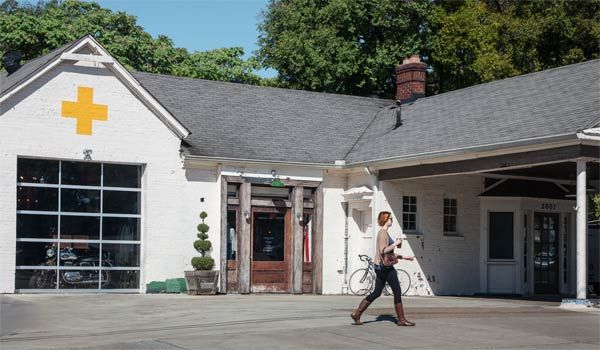 Driven by a desire to feel connected not just to the community's history but also its people, they started the Supper + Song evenings shortly after the store opened. Says Carrie, "It's a great time to see what a diverse quilt of people call 12 South home."
A refurbished gas station serves as headquarters for artisan denim clothier Imogene + Willie.
Bungalows for The Picking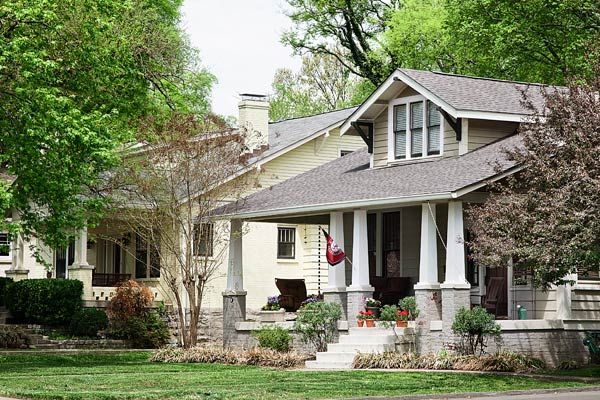 A typical street in Nashville's 12 South district features rows of 1920s bungalows.
Popular Sevier Park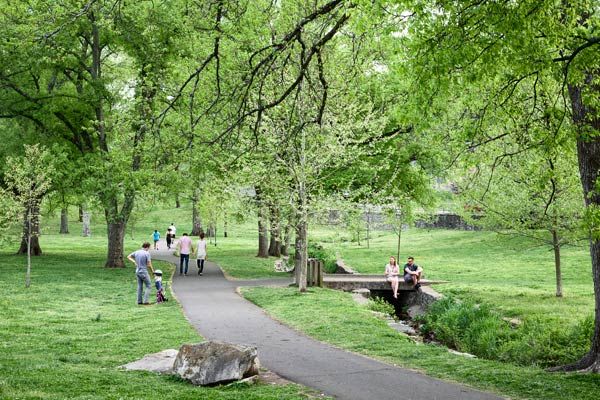 A popular gathering spot for locals to lunch and kids to play, historic Sevier Park is in the heart of the neighborhood and is host to the 12 South Farmers Market.