The History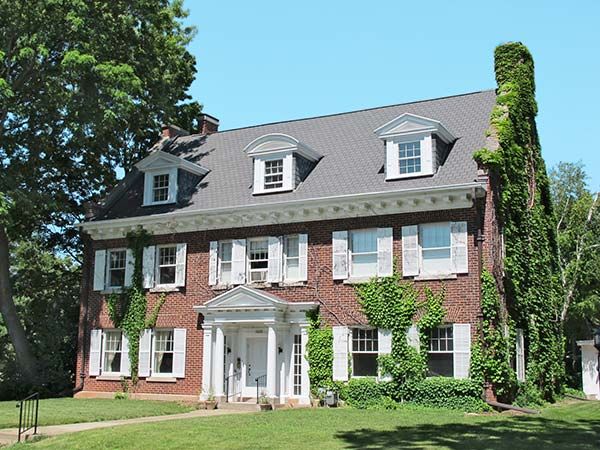 July 2015
Price: $1 (must be moved)
Location: Oshkosh, Wisconsin
Contact: Aaron Sherer, 920-235-6903, ext. 26
With an 1893 World's Fair pavilion under his belt, architect William Waters was a hot ticket—no wonder wealthy banker Louis Schriber snagged him to design this handsome Colonial Revival in 1912.
Schriber and his family stayed put until 1927, when, the story goes, the neighboring Paine Art Center and Gardens was built, dwarfing the house and prompting an irked Schriber to move to an even grander place on nearby Lake Winnebago. Two families have owned the property since; in 2011 it was bought by the Paine, which has been renting it out as a single-family home. Now looking to expand, the museum is hoping for a buyer to move the house.
Shown: The three-story brick house has five bedrooms and three-and-a-half bathrooms.
Why Save it?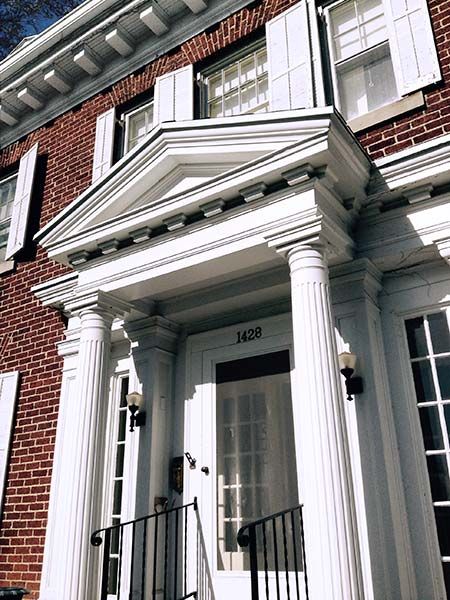 It's a fine example of a classic American style, with three dormers and a handsome portico on the exterior.
Shown: A stately portico at the front entrance is flanked by sidelights.
Original Trimwork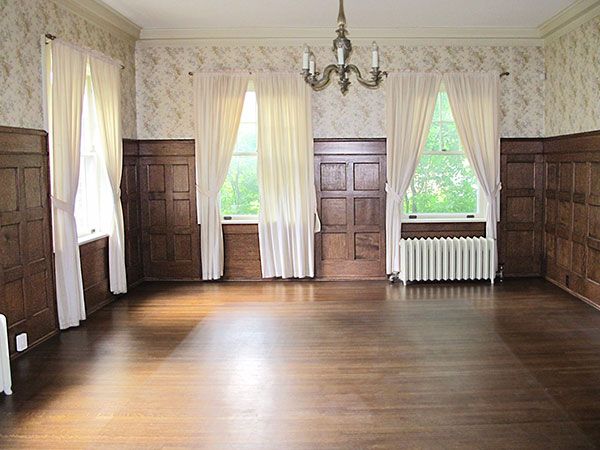 The interior features extensive millwork that includes paneled wainscoting, beefy crown molding, and thick baseboards.
Shown: Original paneled wainscoting lines the walls of the dining room.
What it Needs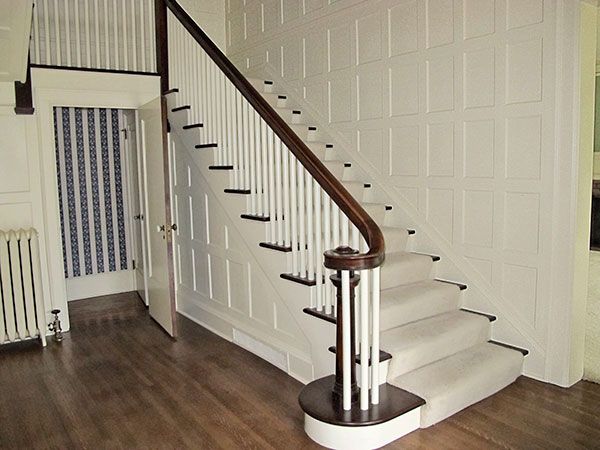 The biggest task will be moving the three-story brick house—it must be relocated by May 2016—but suitable lots are available as close as a block away, starting at $30,000. Both the interior and exterior are in remarkably good condition. The plumbing and wiring are mostly original and will need updating.
Shown: The front staircase retains its handrail and volute newel post.
Updates Needed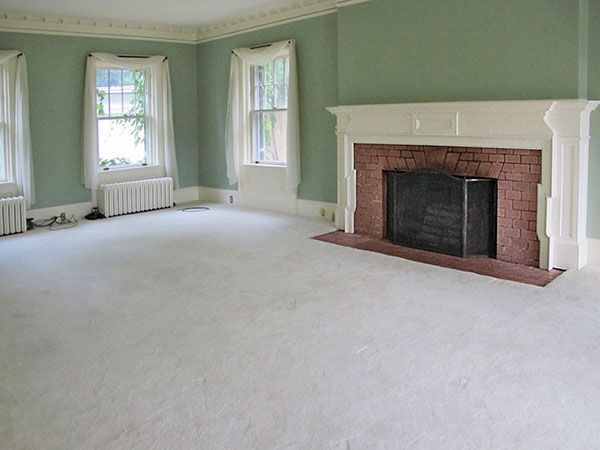 Overall, the oak and maple floors are sound, but the living room carpet covers a less-than-pristine section that will need to be replaced. Beyond that, the house is in excellent shape—and ready for an owner who will continue to treat it with care.
Shown: Hefty crown molding and 9-inch baseboards encircle the first-floor living space, which holds one of the house's two wood fireplace mantels (the other is in the master bedroom).
Original Kitchen Cabinets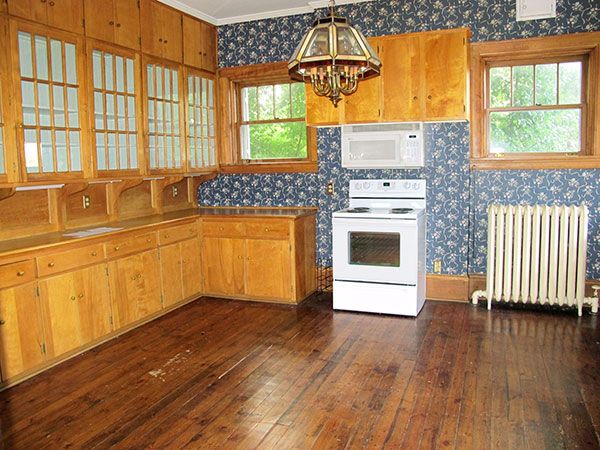 A wall of the home's original glass-front cabinets remains in the kitchen.
Period-Style Bathroom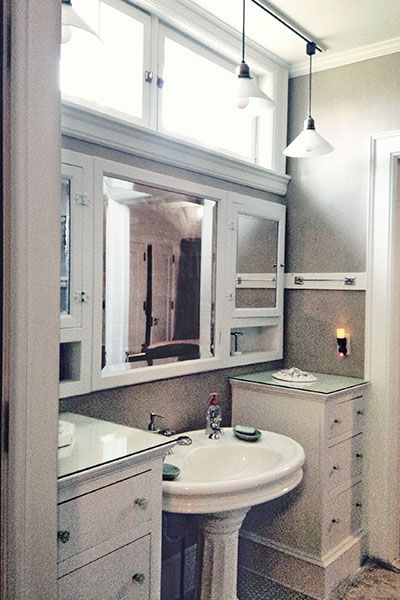 The Jack-and-Jill bath on the second floor features a built-in medicine cabinet, a graceful pedestal sink, and clerestory windows.
If you know of an old house that should be saved and is for sale, write to savethisoldhouse@timeinc.com or This Old House, 135 West 50th Street, New York, NY 10020.