Lavish Home in Need of Restoration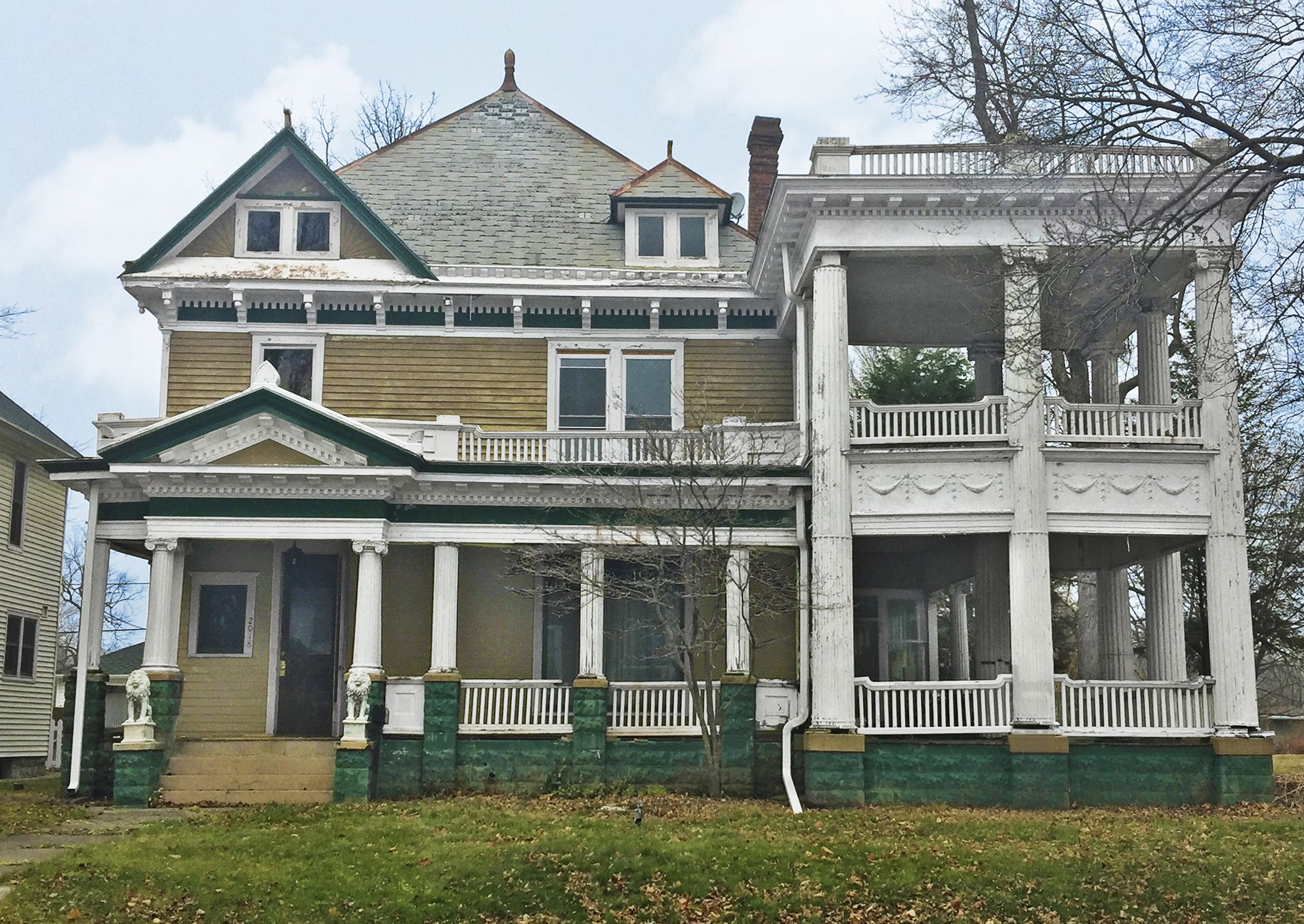 Published April 2016
Price: $69,900
Location: Logansport, Indiana
Contact: Memi Perez Rennewanz, 574-992-8011, mprrealty@gmail.com
The history When Senator John Tipton died, in 1839, his 11-year-old son, George, was barely old enough to help out on the family farm. But the adult George didn't allow that early misfortune to stand in his way, transforming the small parcel his father left him into a flourishing business that sold produce to markets in Chicago. Around 1850, he and his wife, Sarah, built this sprawling home on the land and eventually had five children. When George died, in 1873, the house was sold outside the family. In 1890, the facade was altered where it faced the newly built street, including the addition of an impressive two-story porch. Most recently, the house was purchased by a local real-estate agent, who started a restoration. She's now looking to sell it to someone with the time and means to finish the job.
Shown: The 3,948-square-foot house has four bedrooms and one bathroom and sits on a half-acre lot. A new owner could finish the basement and attic to add another 2,500 square feet of living space.
The Home's Circa-1900 Look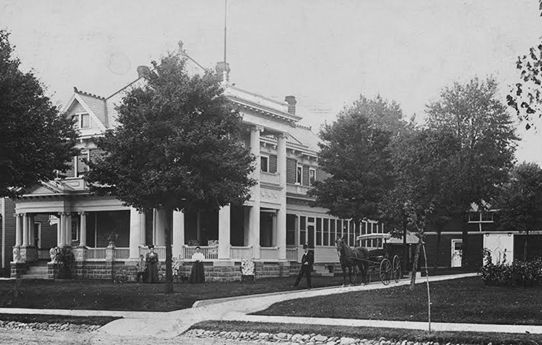 Why save it? The refined exterior is accented by a handsome double-height porch with massive Corinthian columns. The interior features a number of original details, including two fireplaces, turned oak spandrels, and a stained-glass window in the staircase landing.
Shown: A photo taken around 1900, shortly after the home's facade was altered to face the newly built street.
Character Intact, Systems in Need of Work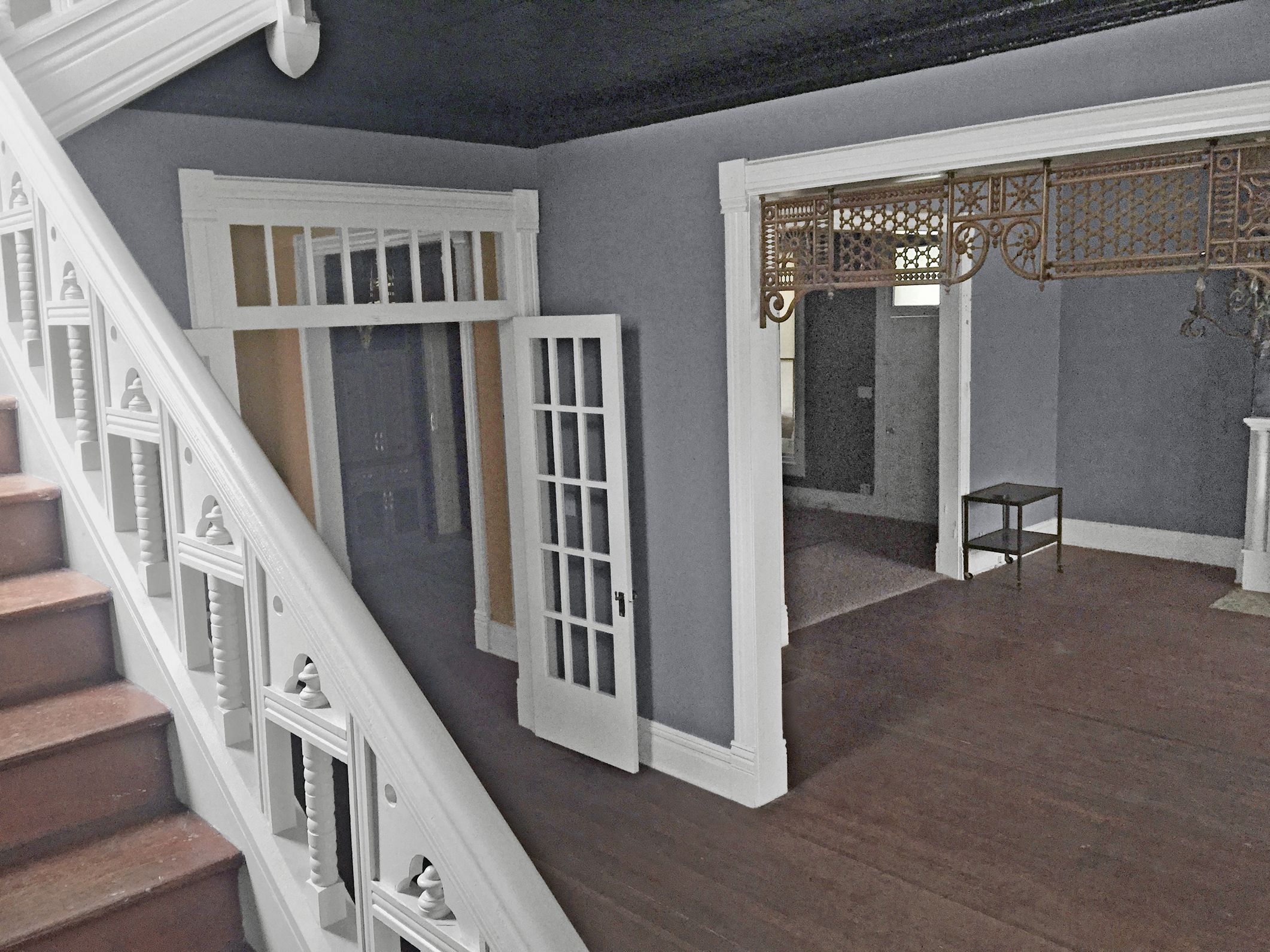 What it needs: While the house is structurally sound, it needs some updates to the electrical system and the master bathroom. Logansport is a town of about 18,000, located 75 miles north of Indianapolis. A wide array of historical structures have helped fuel a restoration of the downtown area. Now, locals are hoping that this momentum will inspire someone to restore one of the most lavish houses in town.
Shown: The front foyer features an elaborate staircase balustrade, French doors with a transom, and a decorative oak spandrel.
French Doors as Room Dividers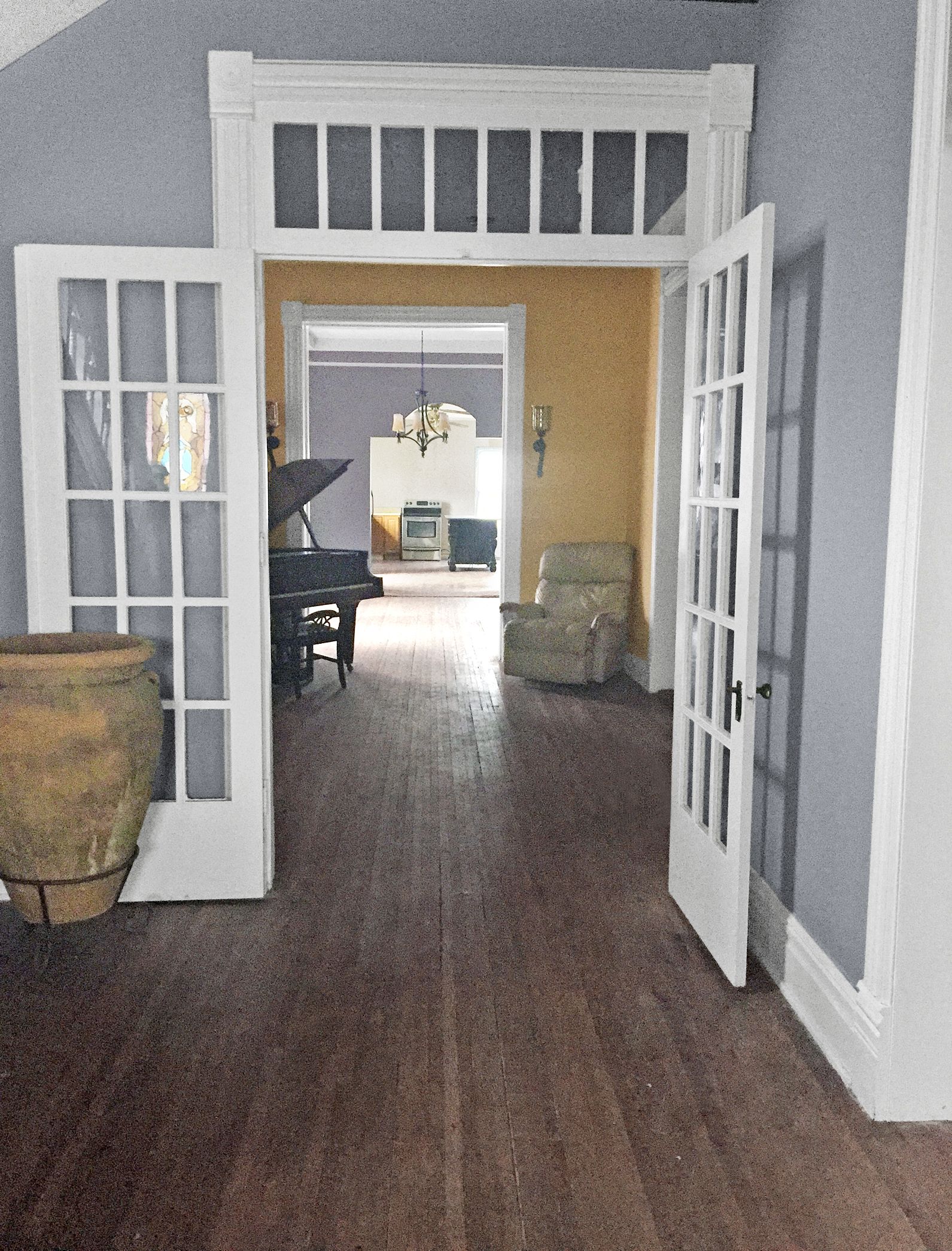 French doors separate the living and dining rooms.
Period Newel and Balustrade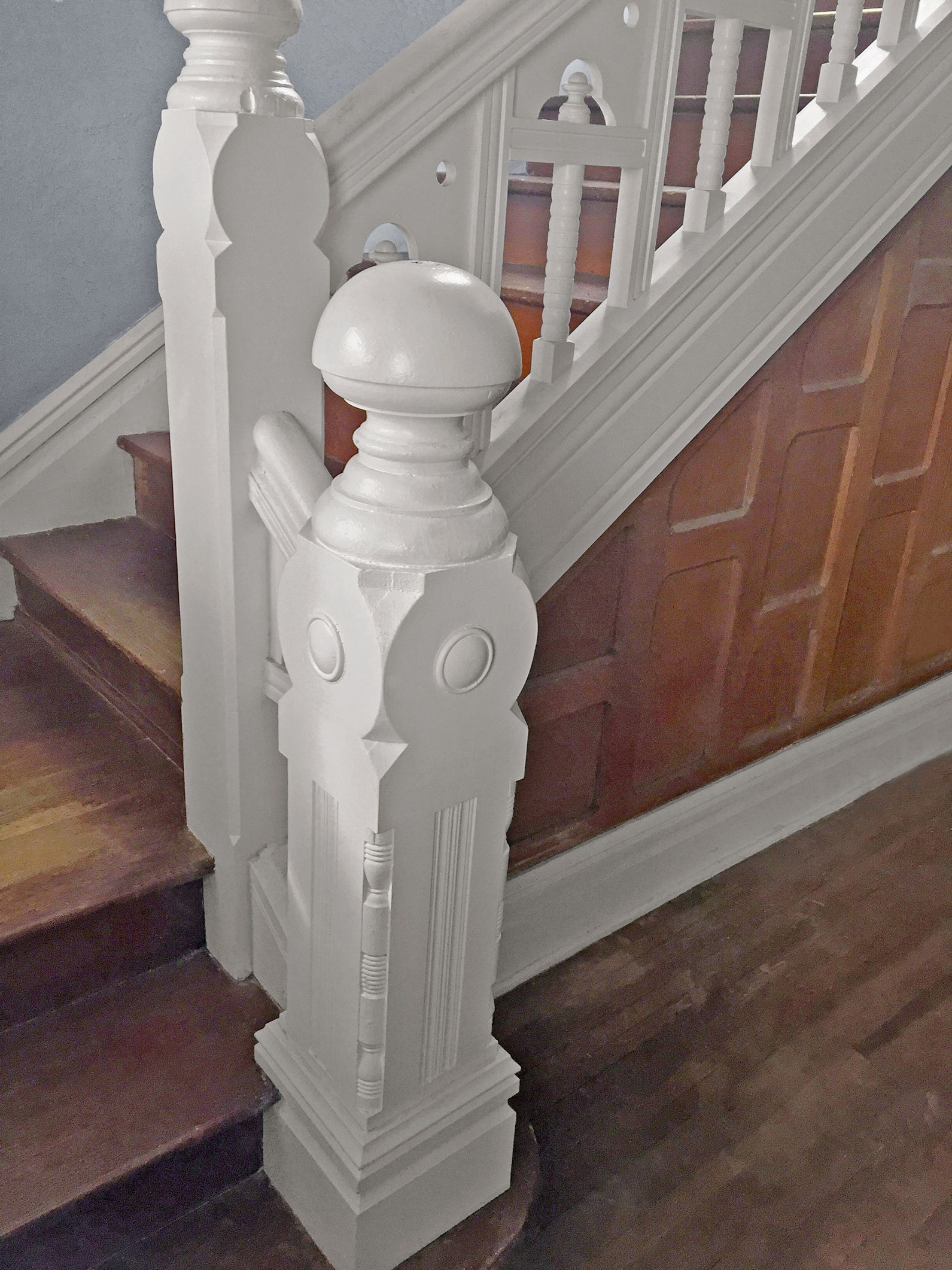 A handsome newel and balustrade were likely added around 1890, when what had been the side of the house was altered to face the newly built street.
Stained-Glass Window Accent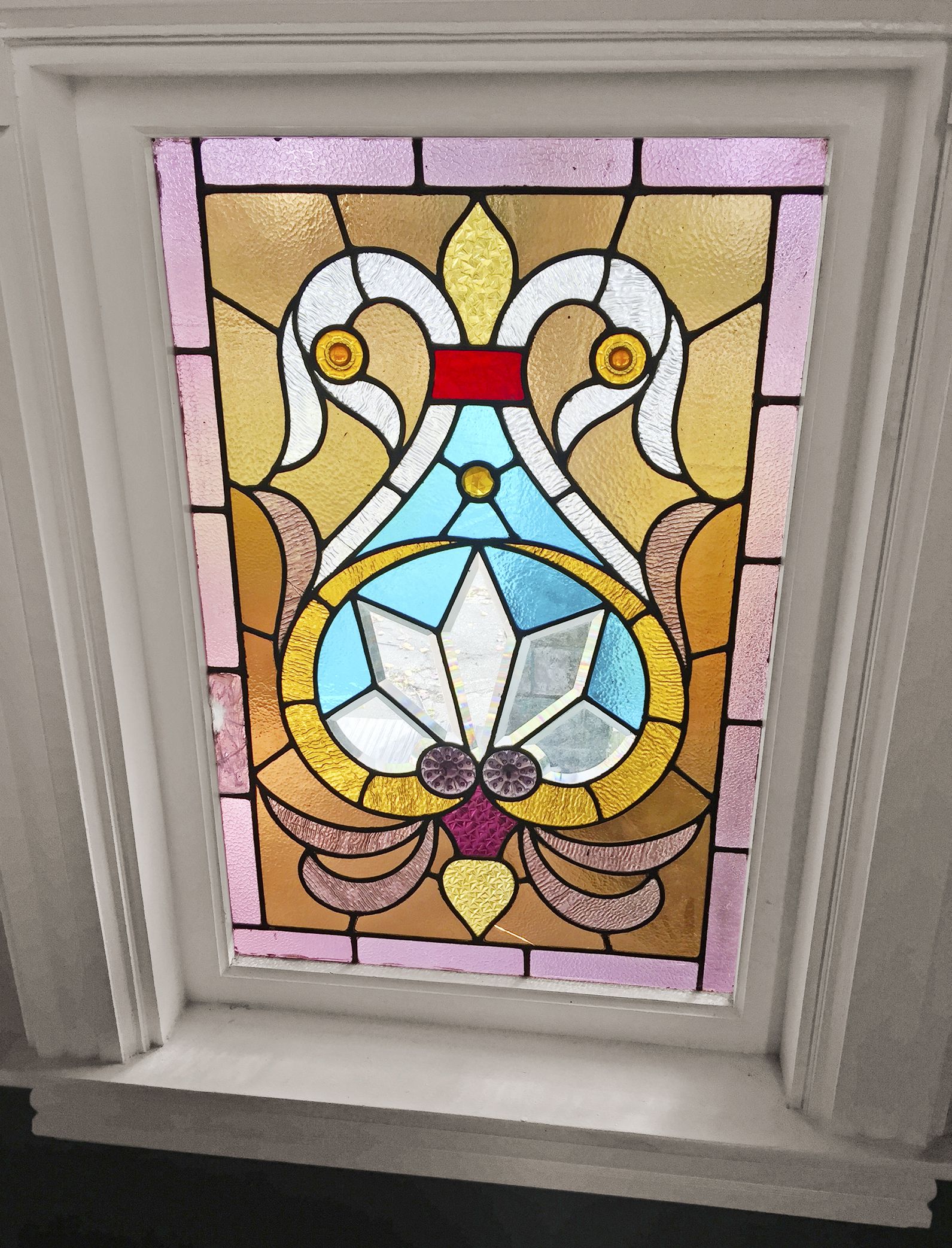 A stained-glass window sits above the staircase landing.
Fireplaces Converted to Natural Gas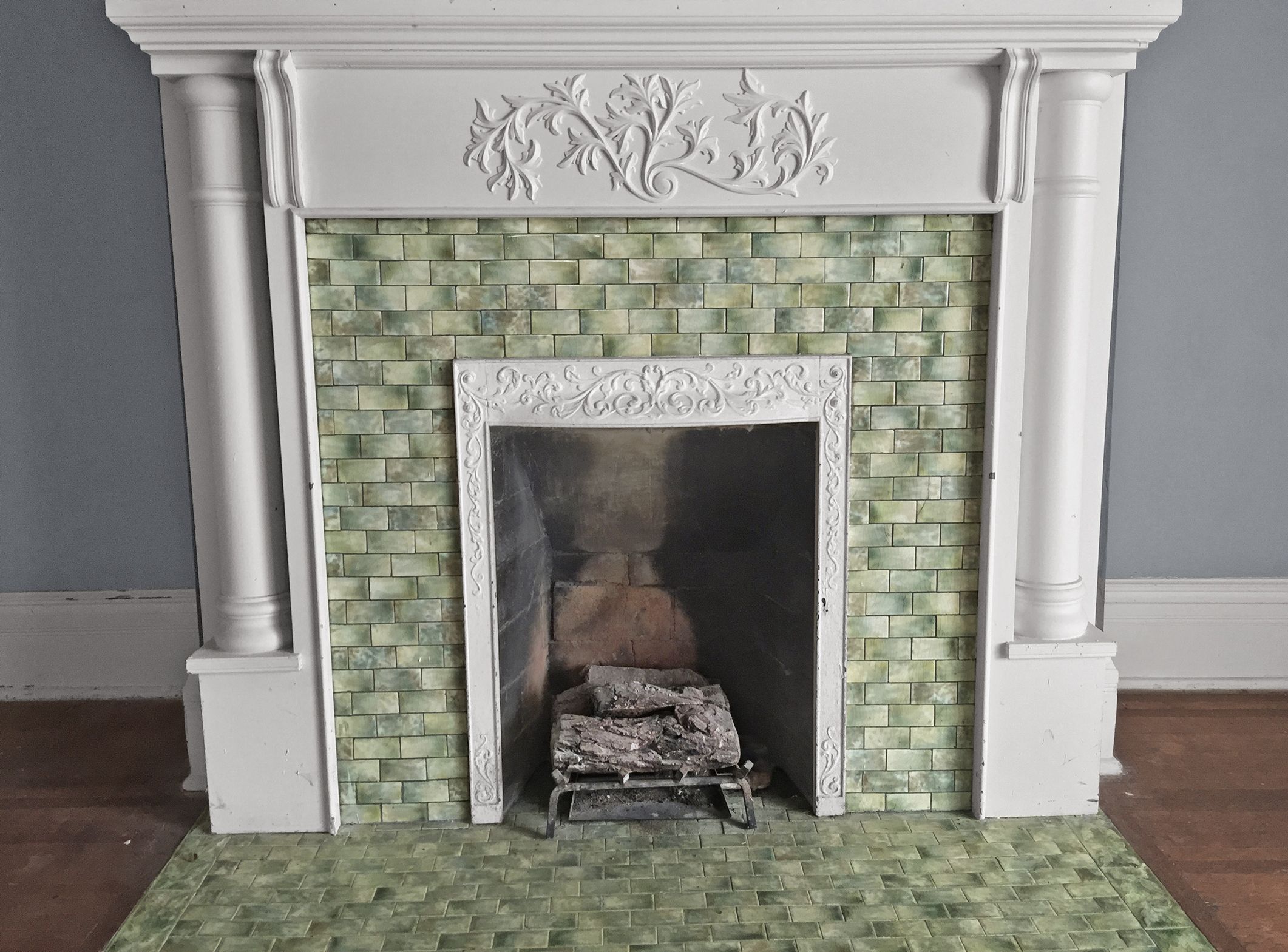 There are two fireplaces in the home, both of which have been converted to run on natural gas.