Prime for Renovation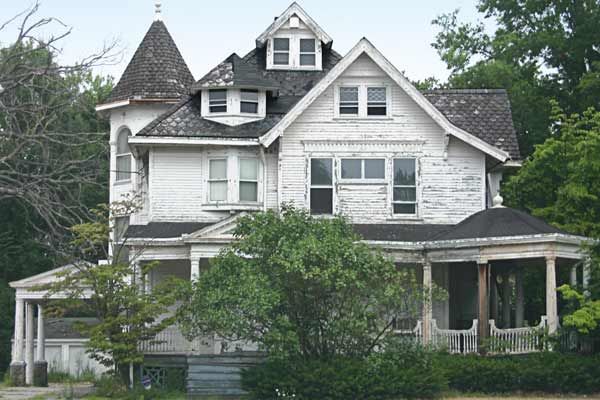 Published April 2014
Price: $0
Location: Warren, Ohio
Contact: Matt Martin, 330-599-9275
The History: Lumber merchant William Kernohan was a man of big ideas: In addition to owning an extremely successful lumberyard, he has been credited with dreaming up the agitating washing machine, which he patented just before the turn of the 20th century. But nowhere was his ambition more apparent than in his design for this stately Queen Anne mansion, which he and his wife, Susan, built in 1887 on one of Warren's most affluent streets. Kernohan lived here for just over a decade, then sold the place to Alfred Hughes, the owner of a local boiler company. Hughes and his wife, Jennie, raised two children here. They kept the house until the 1950s. Since then, it has had a half-dozen owners, many of whom have failed to maintain it properly. Vacant since 2006, the house was bought in 2012 by the Trumbull County Land Bank, which is offering it for free to anyone with a plan—and the means—to restore the home in accordance with its guidelines.
Shown: The 5,561-square-foot house has four bedrooms and five baths and sits on a little less than an acre near the center of town.
Elaborate Woodwork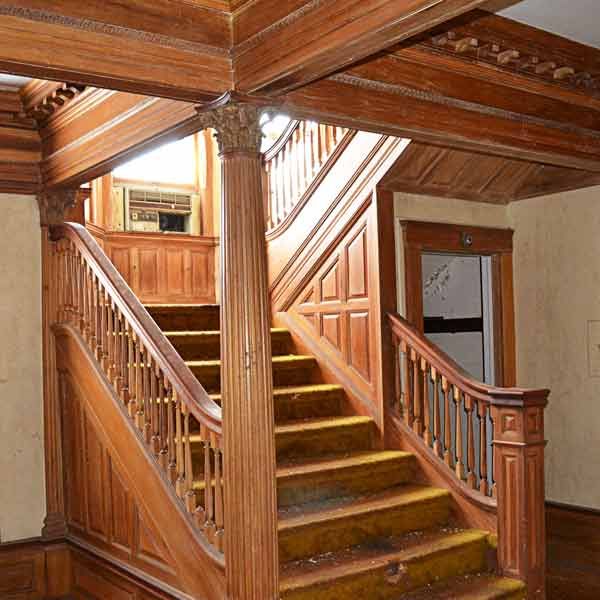 Why Save It? The detailed exterior retains its large turret, slate roof, and turned porch columns. The interior is embellished with elaborate leaded glass, slate and marble fireplaces, and mahogany woodwork in the entryway.
Shown: Kernohan's lumberyard provided the elaborate mahogany columns, staircase, and crown molding found in the entryway.
Costly, But Rewarding Job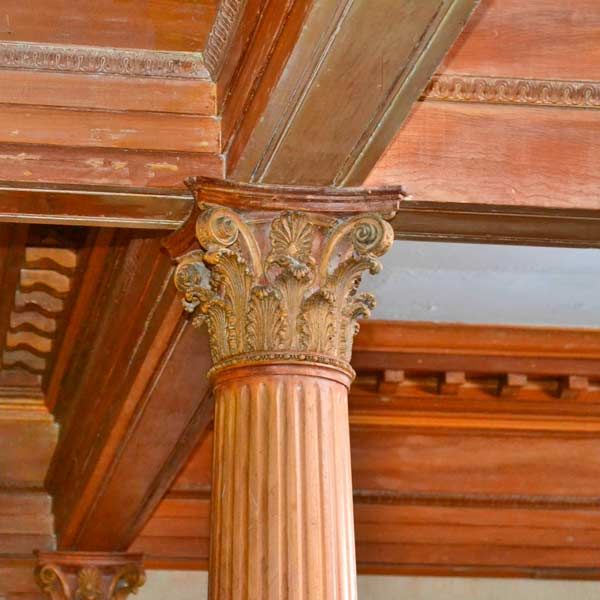 What It Needs: The house is structurally sound but requires significant repairs and updates to all the systems as well as the roof. Many of the plaster walls need work. The city of Warren is about an hour east of Cleveland. Restoring the house is a costly job, but with an asking price of $0, you'll have a good head start on saving.
Shown: A detail on one of the Corinthian columns in the entryway.
Built-In Storage Cabinets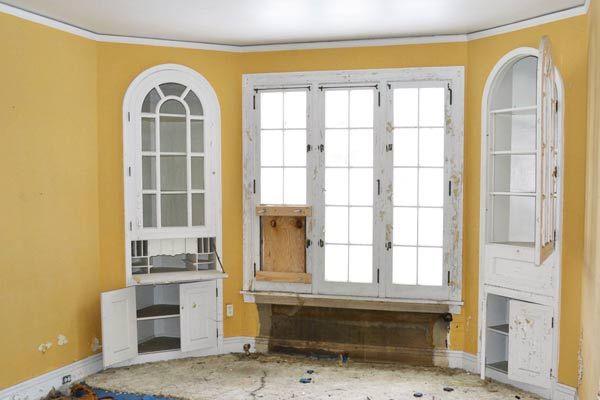 Cabinets are built into many of the home's walls.
Leaded-Glass Transoms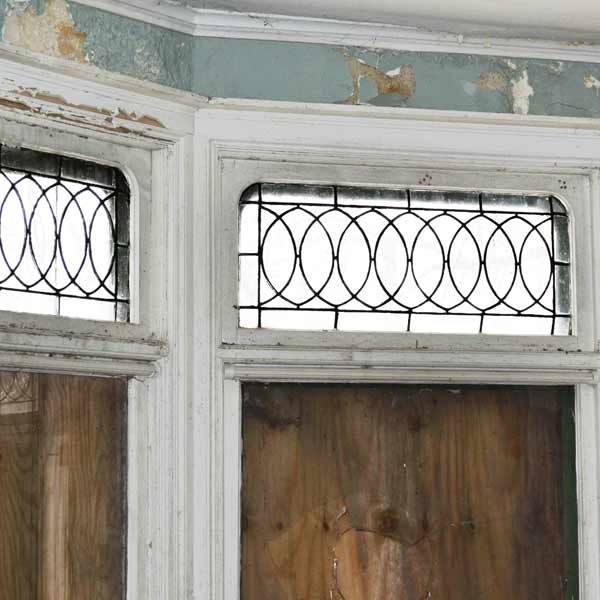 The living room's bay windows are fitted with leaded-glass transoms.
Non-Functioning Elevator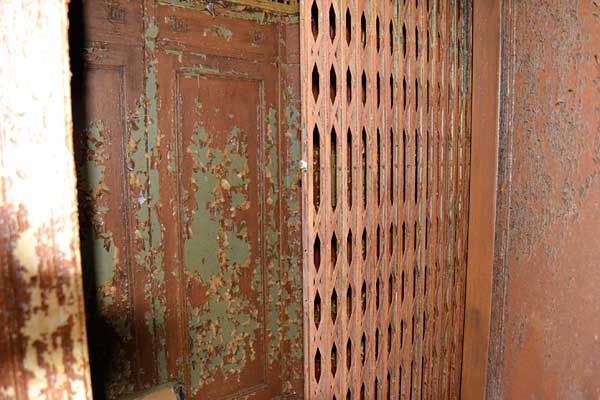 This elevator was installed by Alfred Hughes in 1926 and was serviced well into the 1980s. It no longer functions.
Built-In Dresser Storage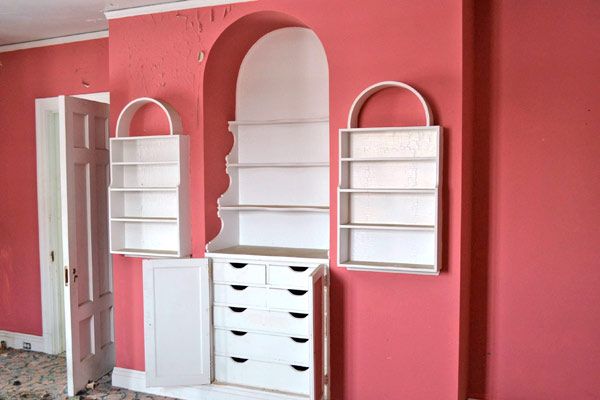 A built-in dresser and shelves enhance a second-floor bedroom.
Original Fireplace Surround Details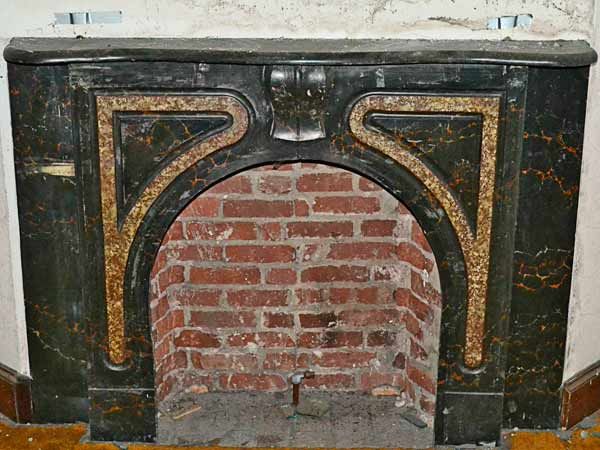 A slate fireplace surround retains the original marbleized paint finish.