A Folk Victorian Full of Fancy Millwork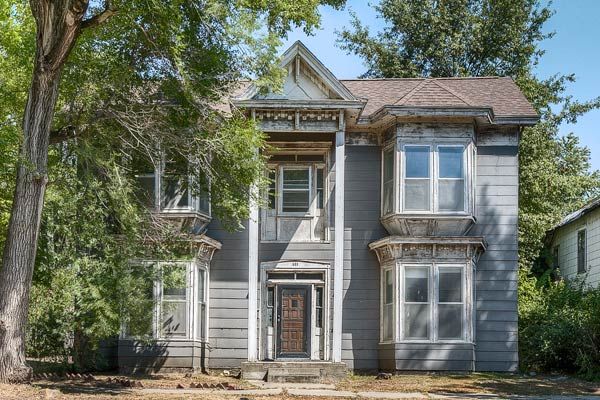 Published January 2014
Price: $39,000
Location: Brunswick, Missouri
Contact: Blake Dankert, 660-815-0381
The History: City Clerk William Finch, who built this Folk Victorian in the 1880s, was known locally for his meticulous attention to detail. In fact, an excerpt from his obituary reads, "His books were the perfection of neatness and accuracy and his work gave the best of satisfaction."
It should come as no surprise, then, that he was equally detail-oriented in designing this home, where he lived most of his life with his wife, Adeline, and where they raised their three children. The Finches sold the house in the 1940s, and it has since been home to five more families. The current owner began a restoration but now needs to move, before it can be completed.
Shown: The exterior of the 2,200-square-foot home blends elements of Gothic Revival, Italianate, and Queen Anne styles.
Elaborate Exterior Details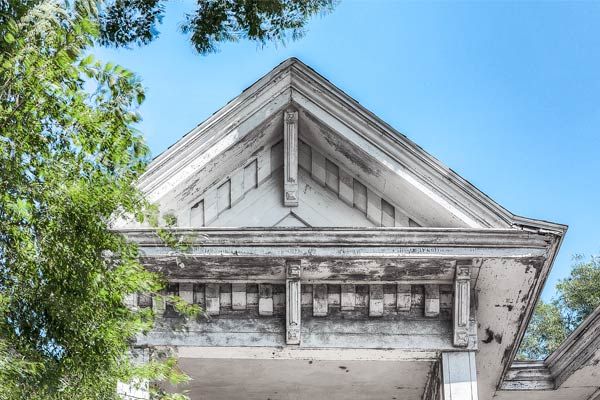 Why Save It? The exterior has a pleasing, symmetrical facade, with stacked window bays topped by hipped gables flanking the center pediment. The interior boasts elaborate walnut millwork and built-ins.
Shown: This elaborate pediment was once the roof of a second-floor balcony over the entry. The balcony has since been replaced with square support columns.
Open Walls, Intact Walnut Woodwork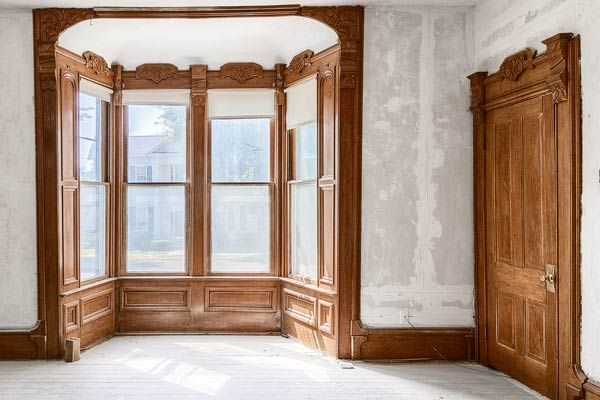 What It Needs: The three-bedroom, one-bath house needs extensive repairs to the plaster walls on the second floor. Most of the first floor has been stripped to the studs, so it's a good time to reconfigure the layout and add a second bathroom. The roof and furnace have been replaced, and the electrical has been updated.
Shown: As evidenced by this window bay, the home's ornate woodwork is intact on the first floor. Most of the walls, however, have since been opened to the studs.
Master Bedroom With a Bay Window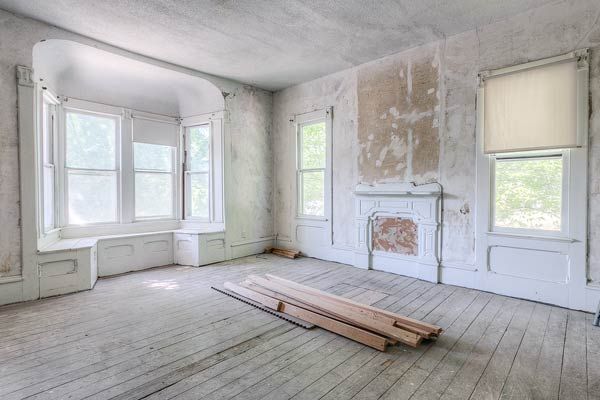 Brunswick is a small town of 850 along the Missouri River, about two hours east of Kansas City. The town is currently undergoing a revitalization, making this the perfect time to invest in it by buying and restoring one of its most charming houses.
Shown: The bright and airy master bedroom has a decorative fireplace surround and bench seating built into the bay window.
Showoff Mantel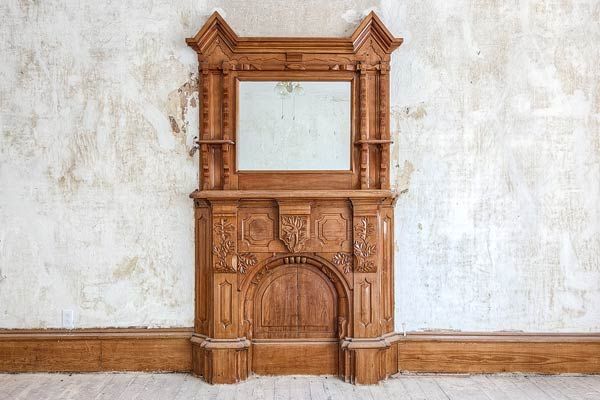 One of the home's four mantels.
Original Etched-Glass Sidelights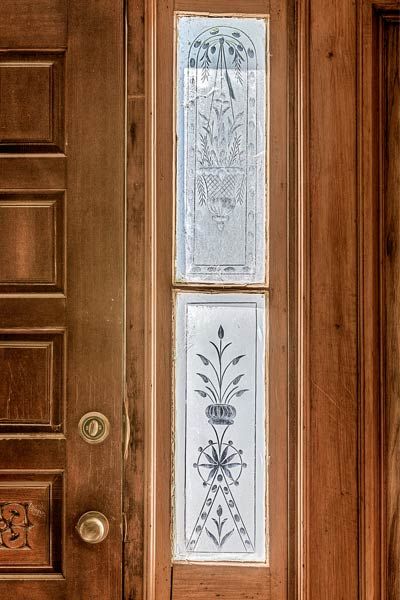 The front door's original etched-glass sidelights.
Newel Built With Character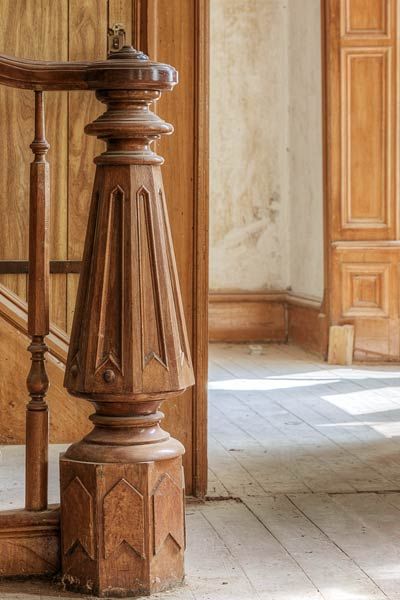 The staircase's carved walnut newel.
Preserved Millwork for Enjoyment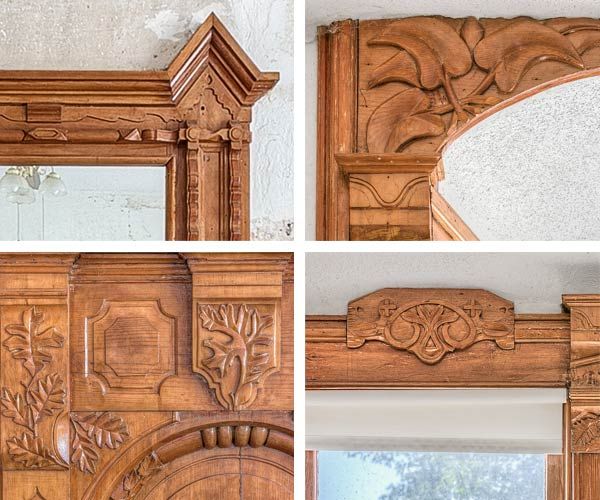 The house is filled with intricate walnut millwork, which has been well preserved.