The Tiny House Movement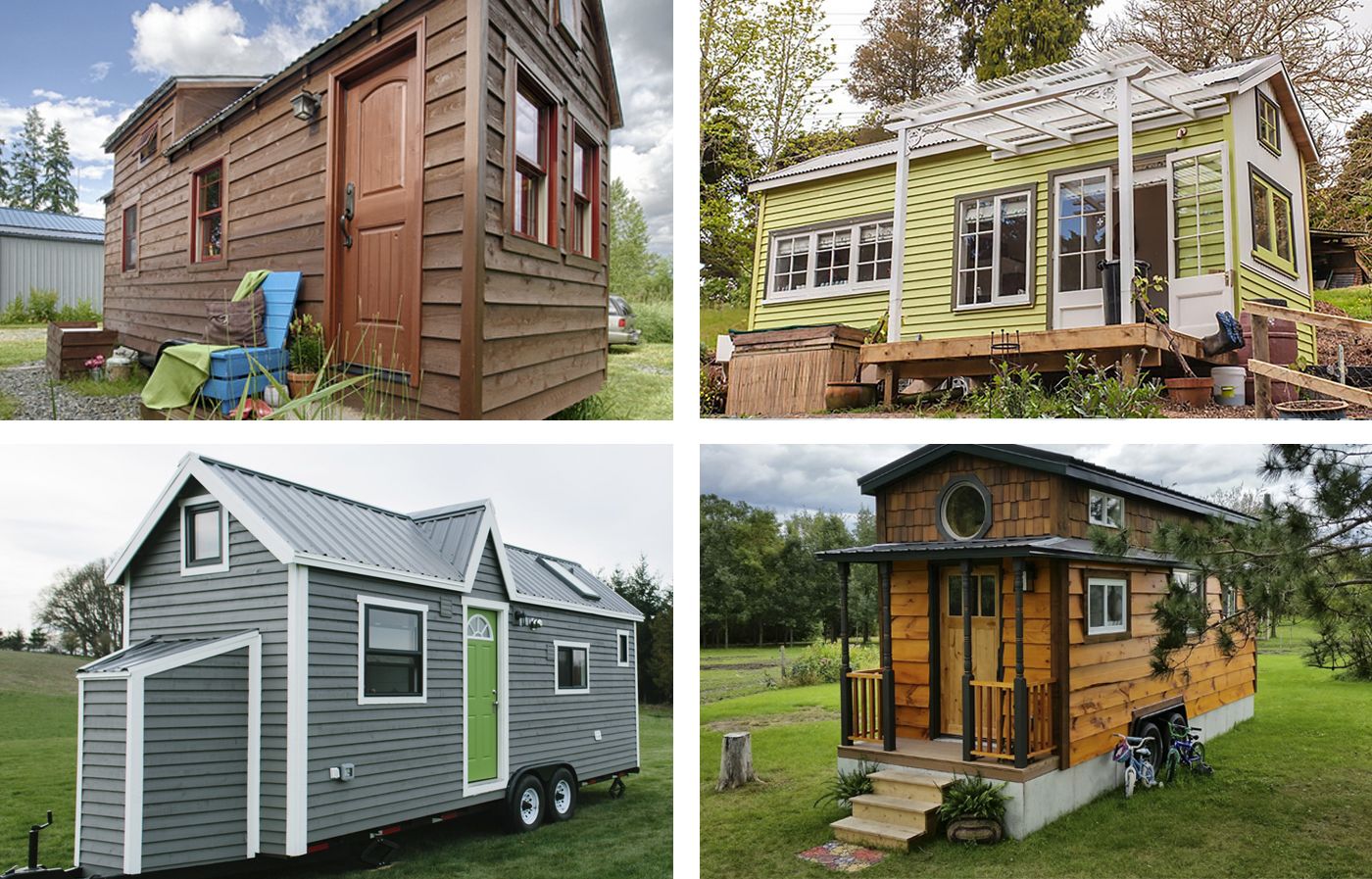 Smaller homes are all the rage. Advocates claim downsizing offers a simpler, more affordable, and more eco-friendly way of life, as the Small House Society—an organization supporting smaller housing alternatives—states on its website.
Ditching a traditional-size house means you must become a master of organization—finding clever ways to keep the items you use every day accessible yet out of the way. What these structures lack in square footage they gain in charm and crafty solutions. See how these 8 tight-on-space dwellings deal with storage and get inspired to abandon clutter in your own abode.
The Tiny Tack House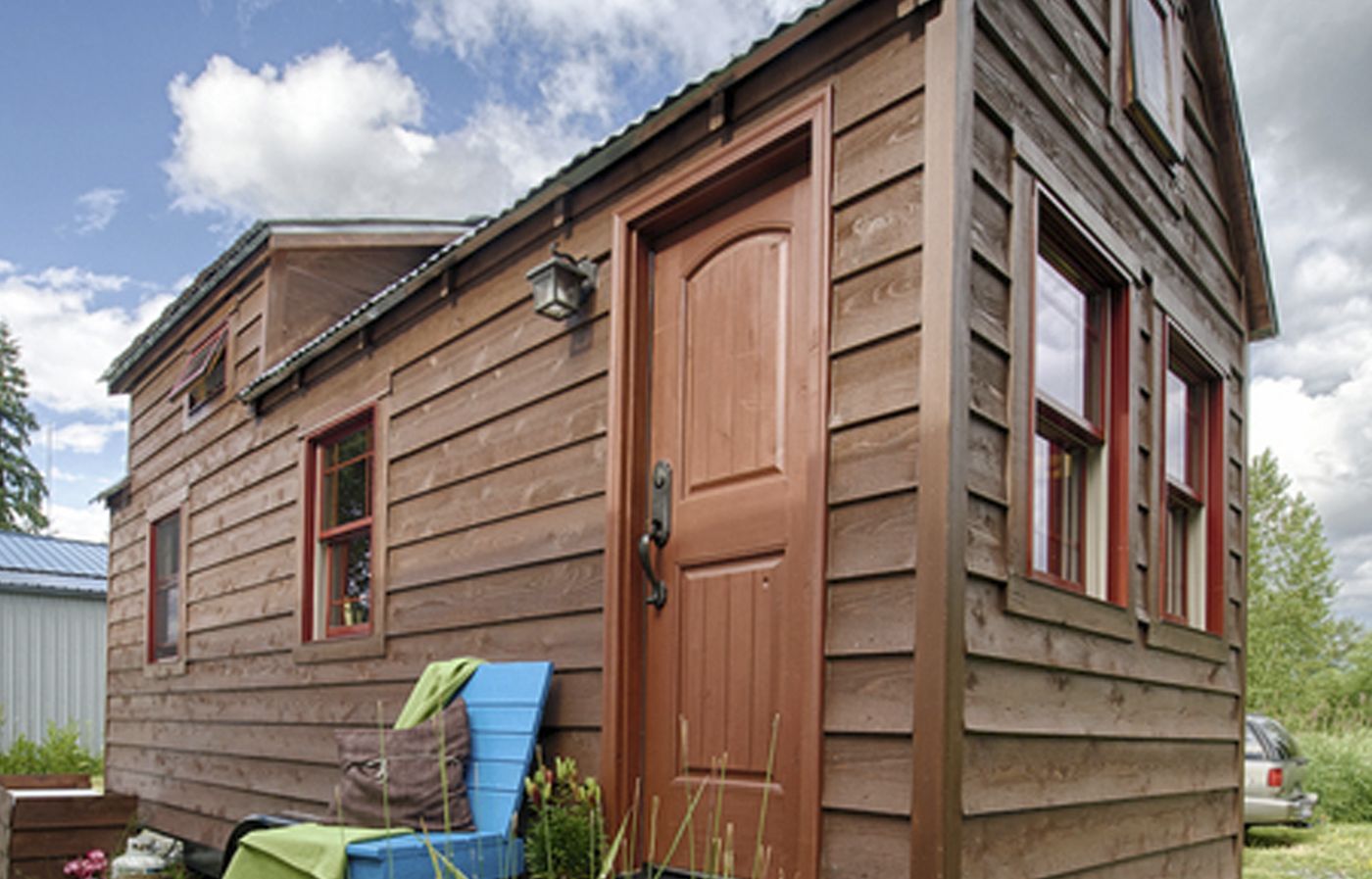 Snohomish, WA
Chris and Melissa Tack are photographers who left NYC for the lush landscape of Washington State and now live in this home that measures approximately 140 square feet. Eleven windows provide abundant natural light, and a gable roof with dormers in the loft squeezes in storage.
Hang Everything on the Walls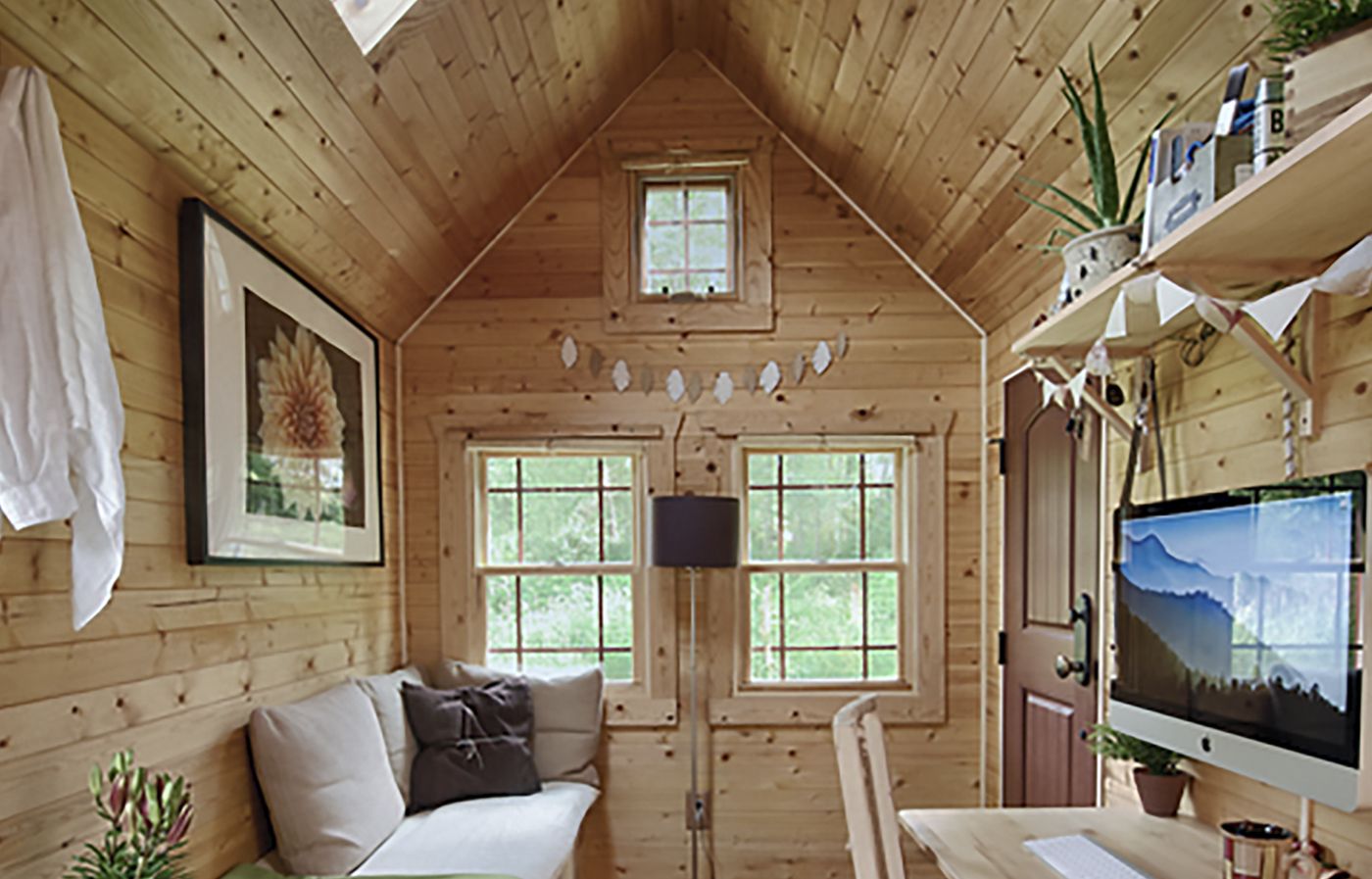 The Tacks take full advantage of walls by using hanging shelves, hooks, and a foldout desk and table. A built-in bench pulls double duty as a trunk and a seat (or day bed).
The Tiny Tack House Kitchen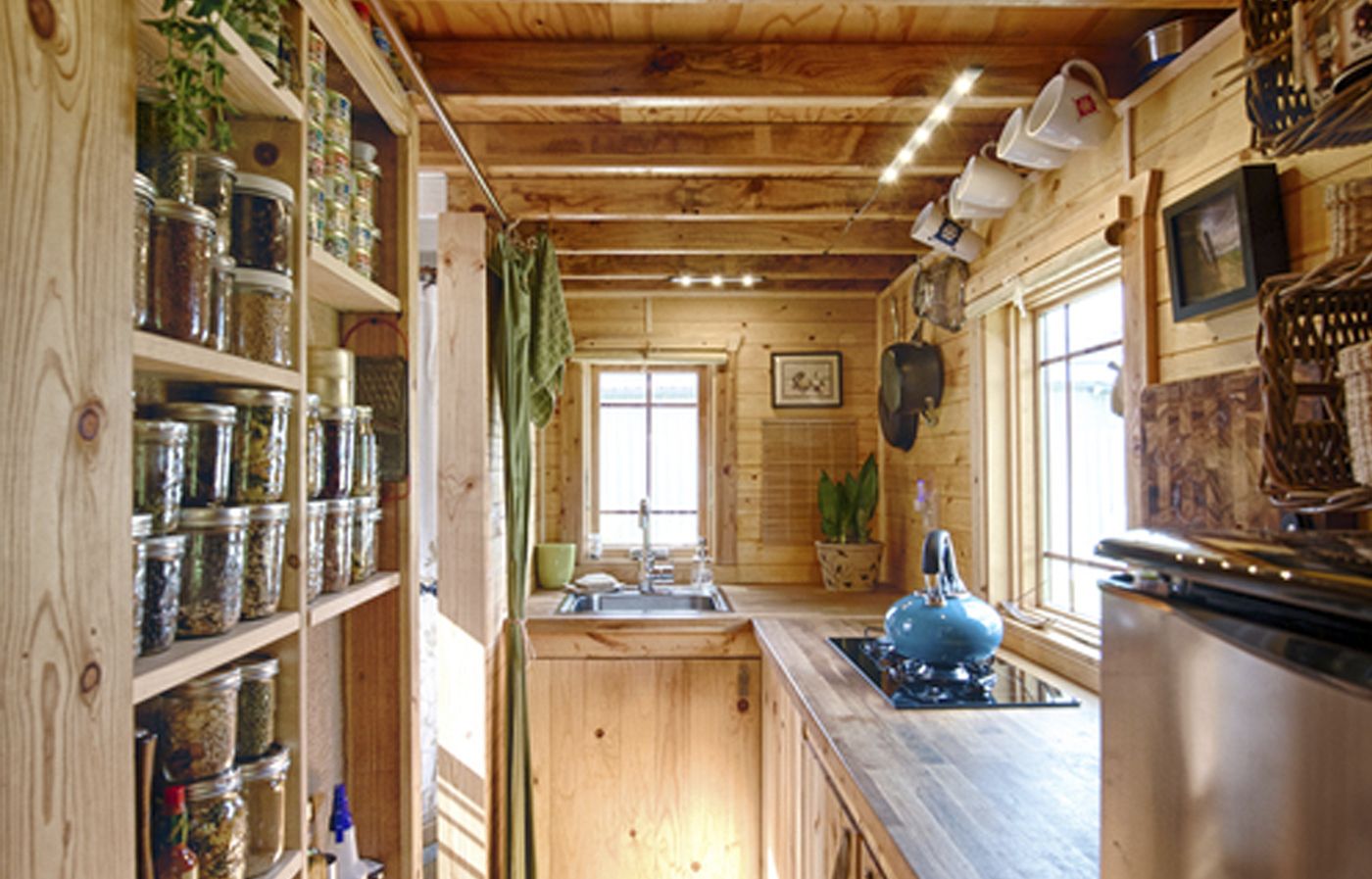 Every inch of wall space is utilized to keep this mini kitchen in order. Mugs and pans hang high above the stove, shallow shelves create a tidy pantry, and hanging baskets act as extra shelves.
Interested in following the Tacks' lead? You can purchase the Tack House Plan to mimic their home.
The Brick House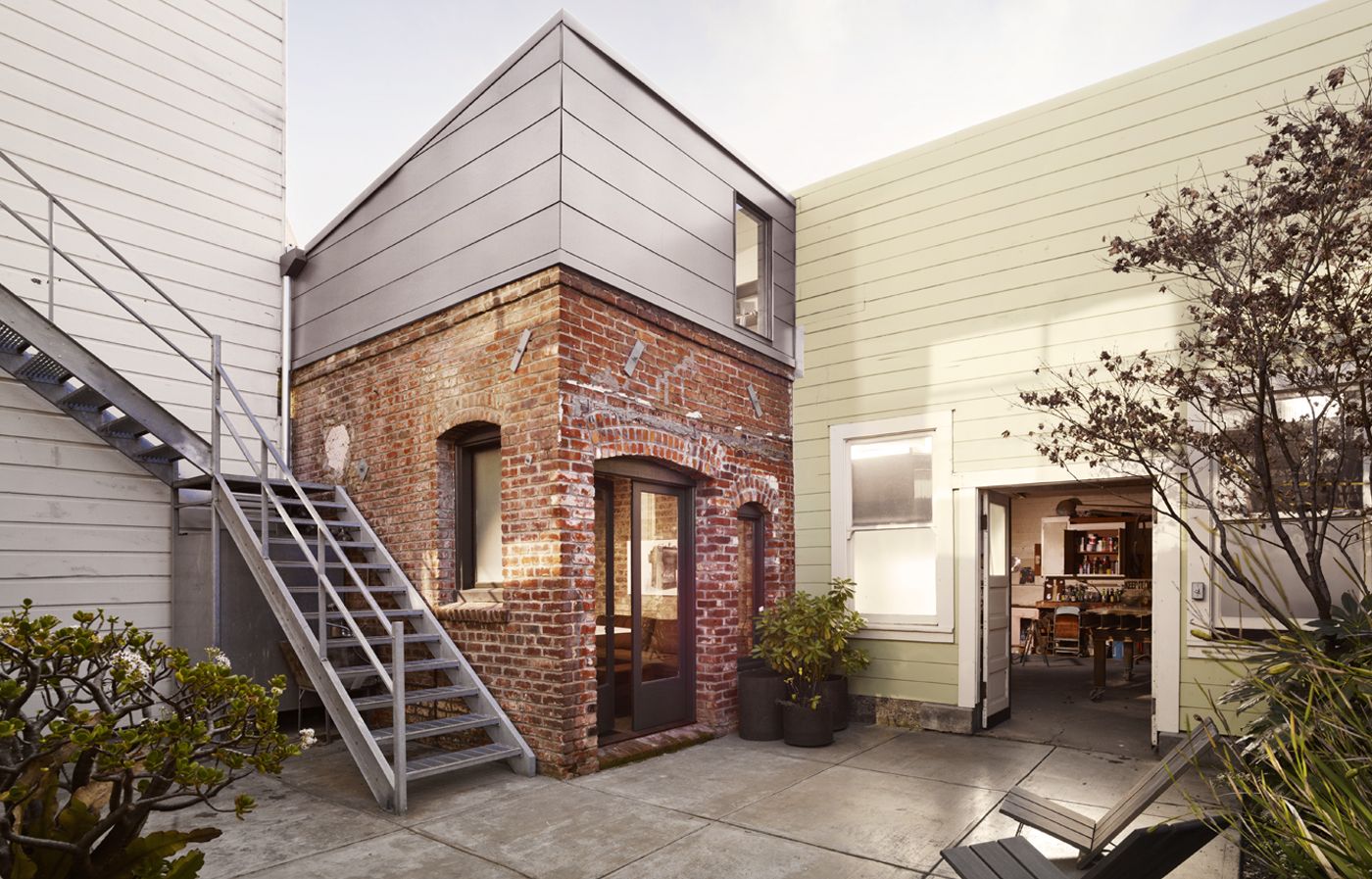 San Francisco, CA
Setting a new standard for overnight accommodations, this petite guest apartment was originally the laundry/boiler room of a larger main residence. Architect Christi Azevedo of Azevedo Design Inc. converted the structure into a 93-square-foot guesthouse, complete with a full kitchen, living room, dressing area, bathroom, and bedroom.
A Modern Living Area
Azevedo's signature style, combining wood and steel, is highlighted in the interior. The pocket-size kitchen tucked beneath the loft has more than enough cabinet space for a visitor to comfortably prepare not just a morning cup of coffee but even a meal.
The Sleeping Loft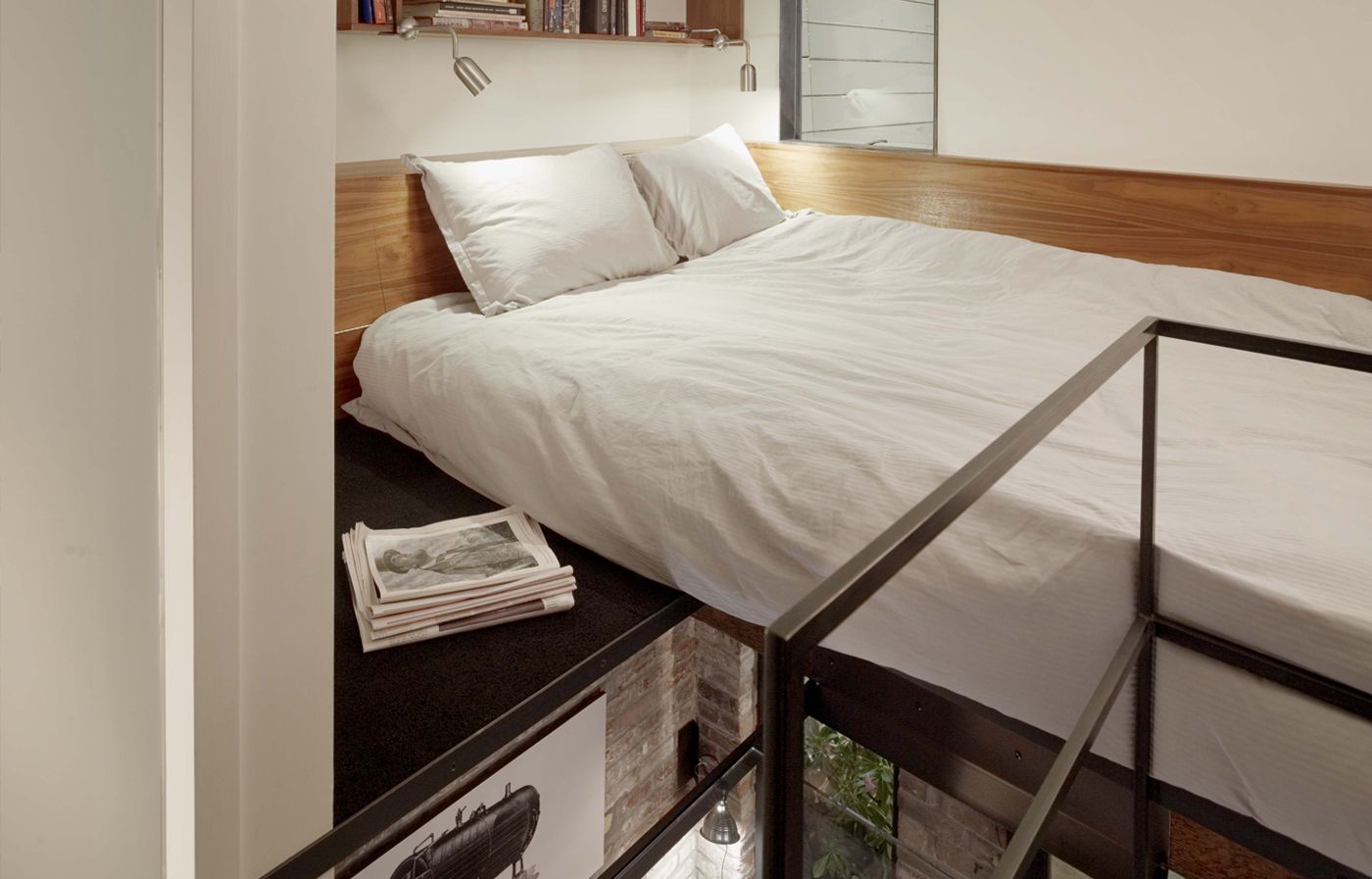 A queen-size bed takes up most of the floor space in the lofted bedroom, where a hanging shelf spans one wall. Reading lamps clamped to either end of the shelf do away with the need for a bulky bedside table.
The Window House
Kanagawa, Japan
With a view across Sagami Bay to Mount Fuji and Enoshima, it's easy to see why Yasutaka Yoshimura Architects made a giant window the focal point of this weekend house. It stands three stories tall and measures only approximately 10 by 26 feet. The firm's objective was to keep from blocking the view from the neighborhood behind it. But is there living space left inside?
Inside the Window House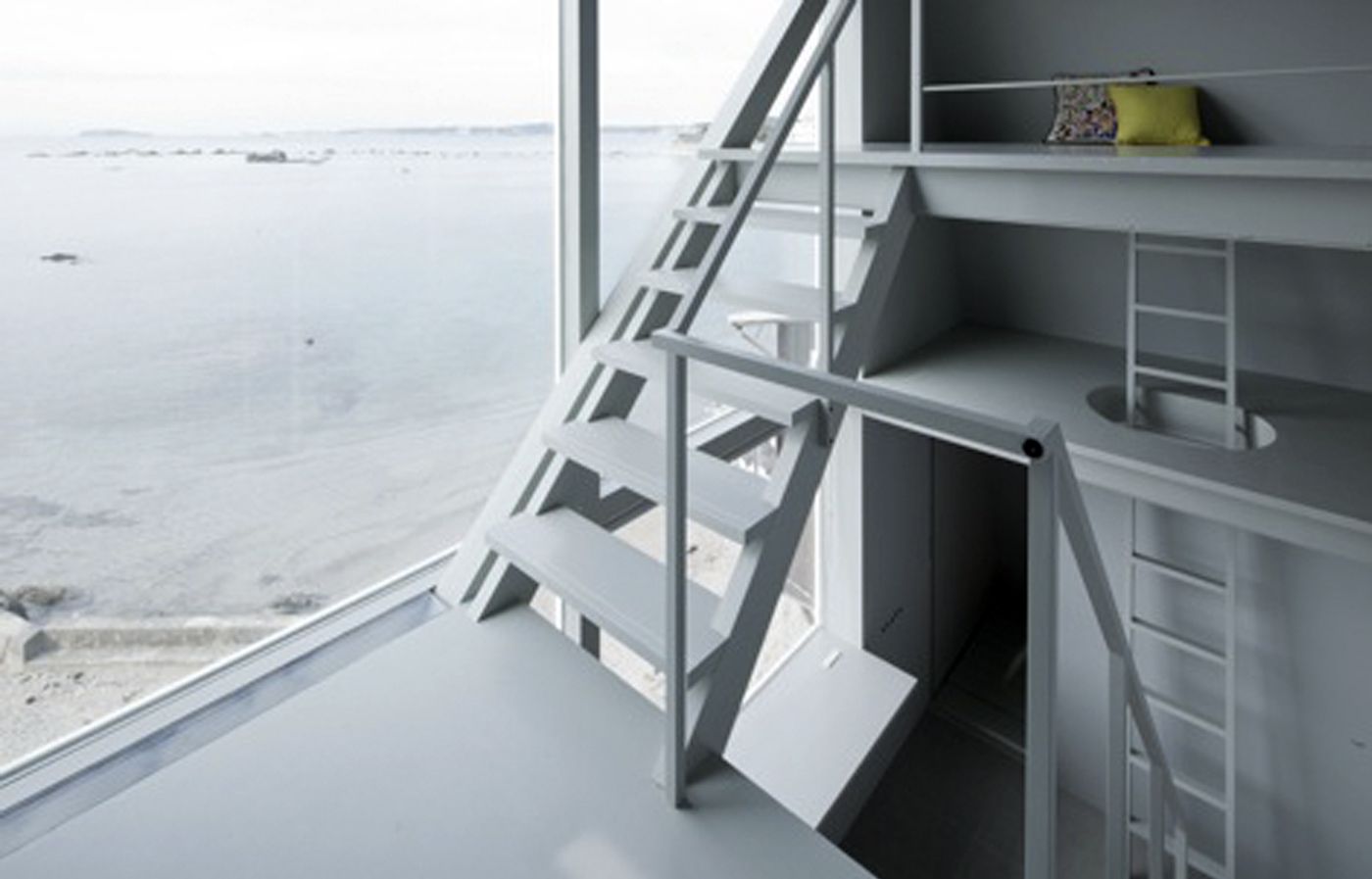 The expansive views make the small interior seem vastly more spacious. Living here full-time might pose a challenge, but the house was meant for weekend visits. The series of ladders and stairways give the space the look of a tower, with rooms located on side platforms. Keeping the furnishings (and belongings) sparse ensures the view remains unobstructed.
A Family House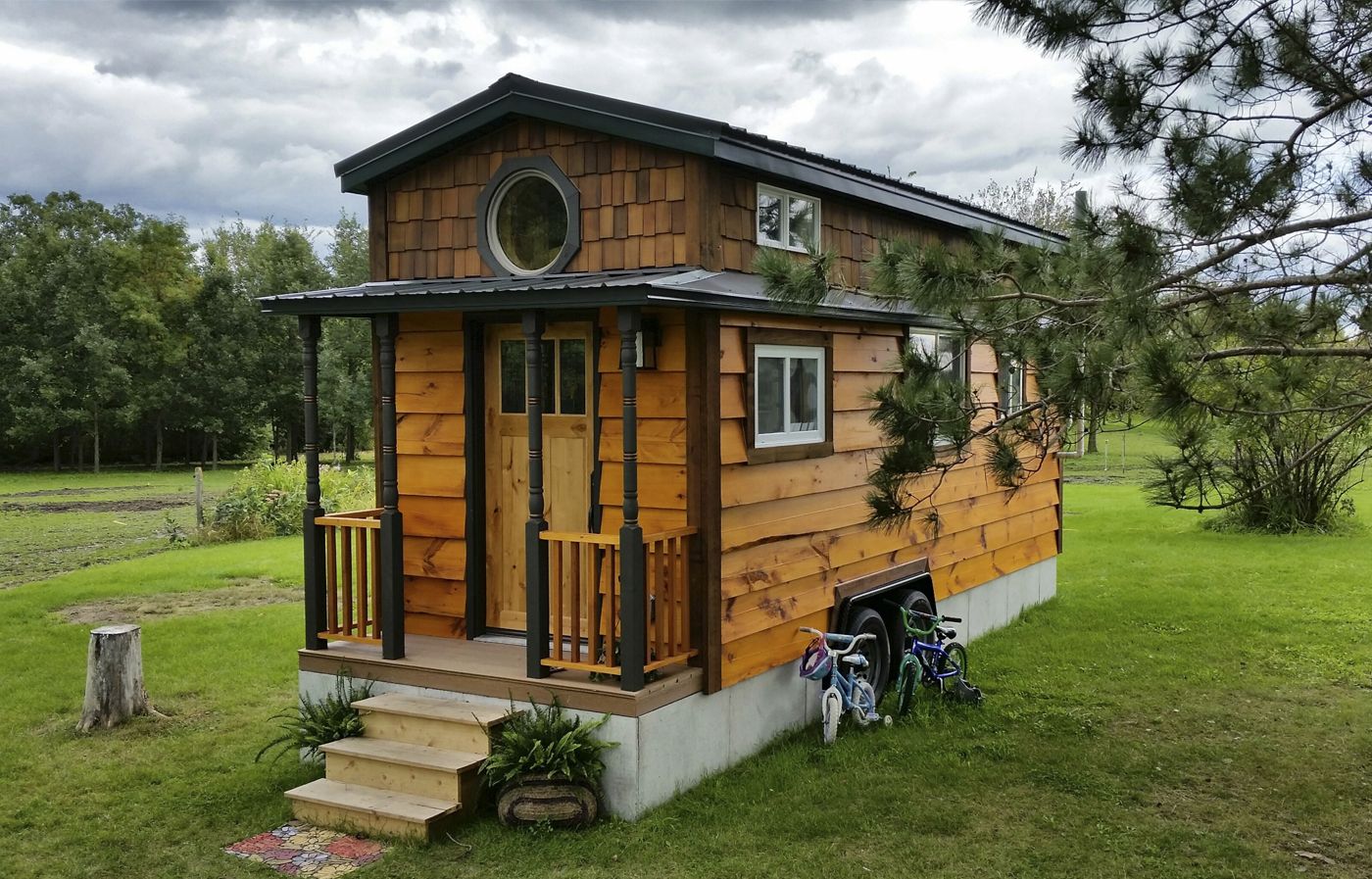 Minnesota
In her blog, Bless This Tiny House, Kim Kasl shares how her family of four inhabits this 267-square-foot-home on wheels. The Kasl family has wholeheartedly embraced the pint-sized lifestyle; recent posts document their savings on heating costs, their kids' pleasure in living there, and their ongoing efforts to edit down their belongings.
Taking Storage to New Heights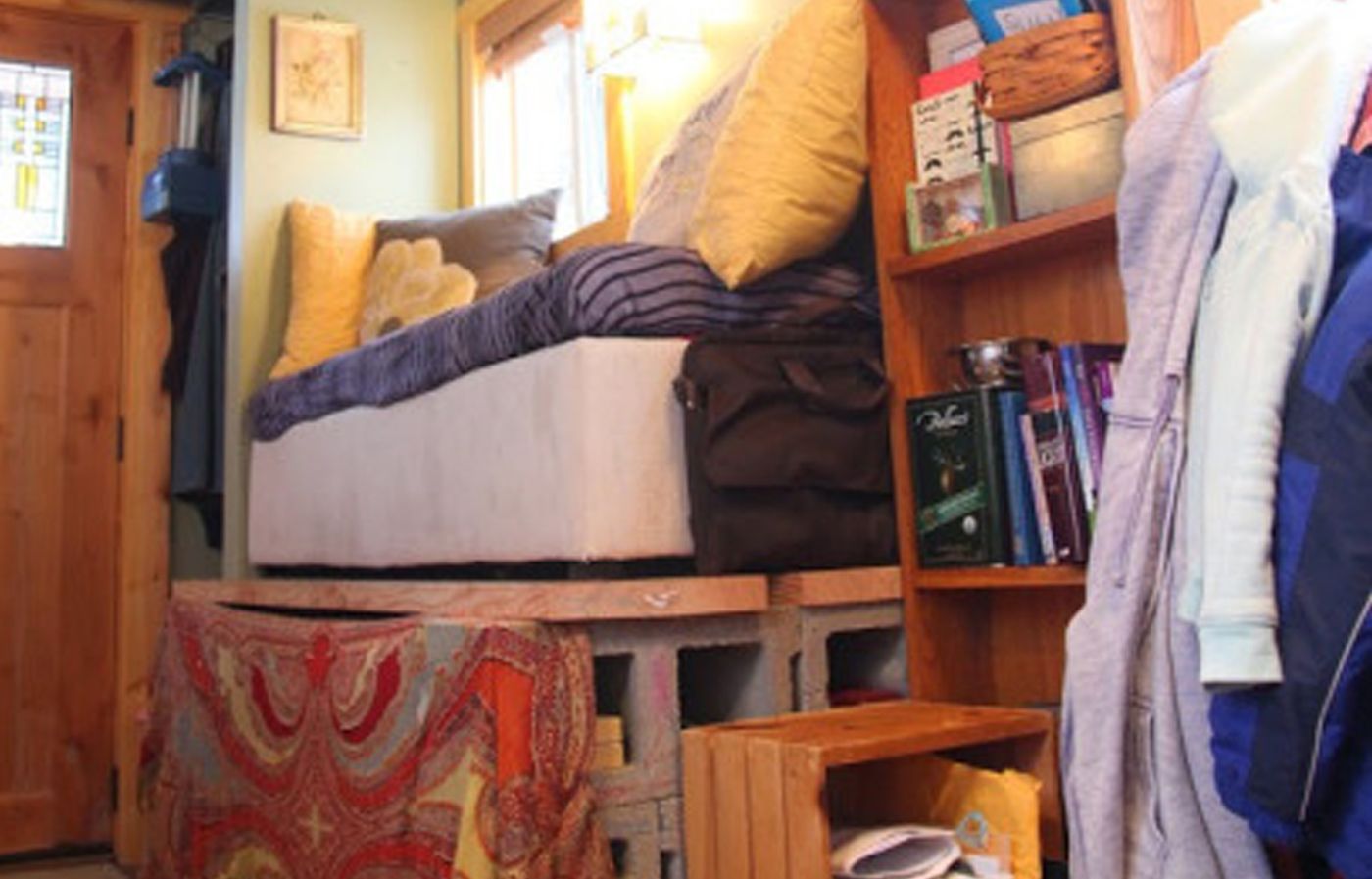 The Kasls optimized their rooms by taking advantage of vertical space, as in this floor-to-ceiling shelving unit. Kim notes the challenge of finding shelf space that's sufficient to hold essential items but doesn't protrude too far out; this unit is deep enough to fit books perfectly. The couple also raised the couch using cement blocks and two 2x10s, so they could stow tools and extra bedding underneath.
The Tiny Project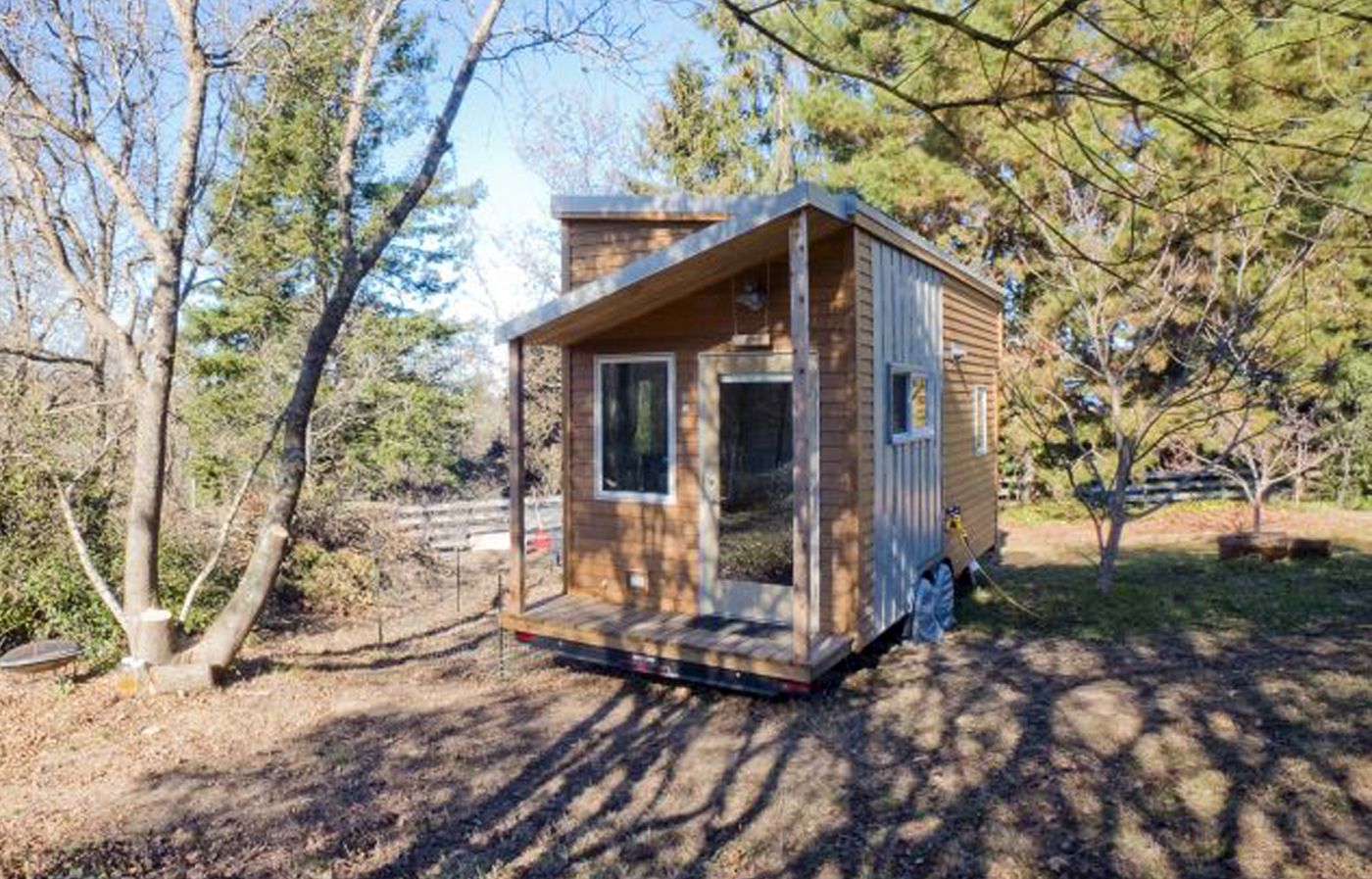 Sebastopol, CA
Aiming for a simpler and debt-free life, Alek Lisefski built this small house to share with his girlfriend and their dog. It rests on a flatbed trailer and measures just 240 feet square. He documents it all on his website The Tiny Project, along with advice and resources for others wishing to make the change to a tiny home.
Compact Cooking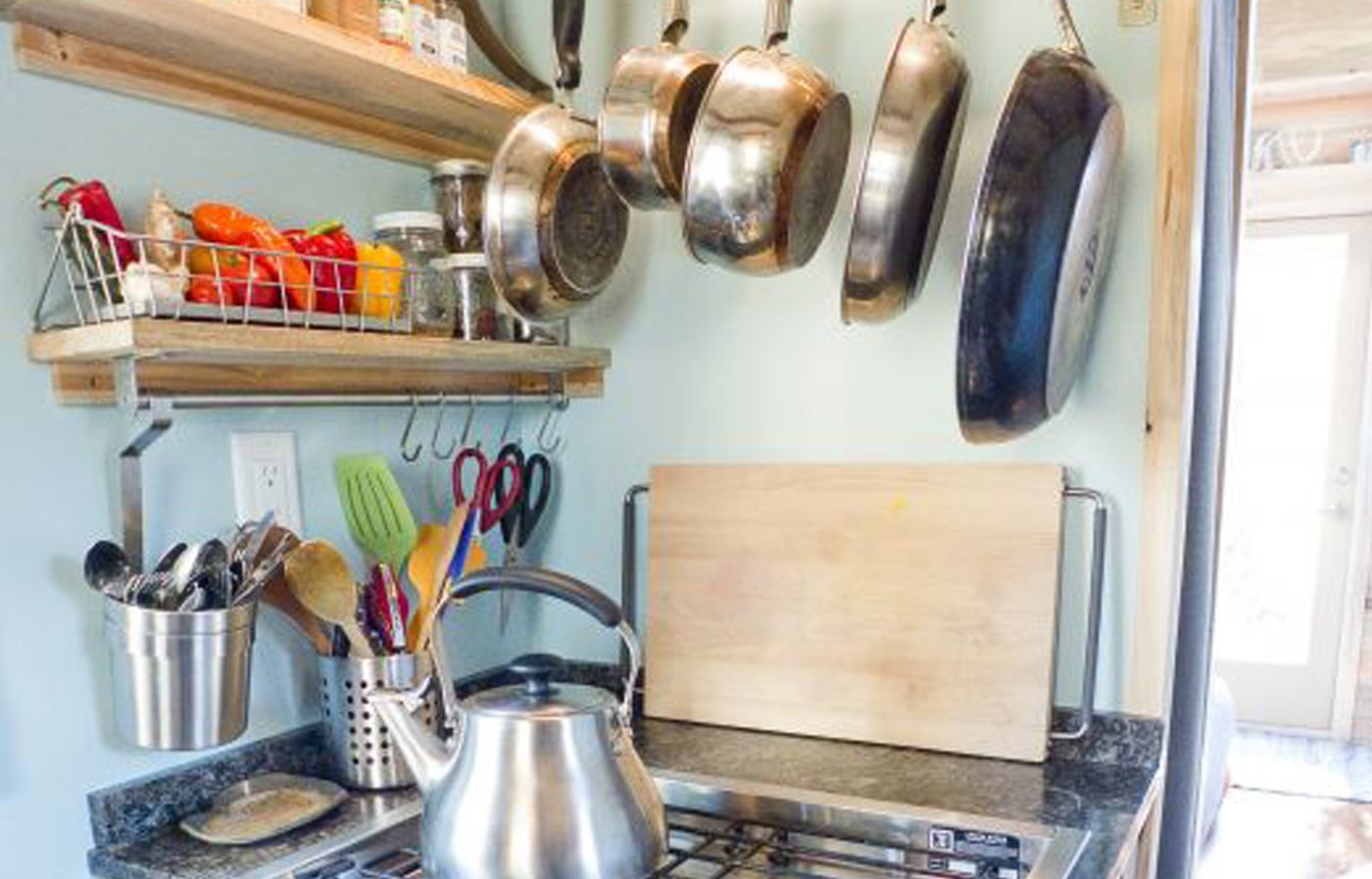 Embarking on the project, Alek knew he would be forced to become more organized and efficient. The kitchen corner shows how he met the challenge, with cooking utensils neatly categorized on a hanging pot rack, wall shelves, and a slim, slide-out spice cabinet to the left of the stove.
He created Tiny House Construction Plans for the house, which are for sale.
Compact Blue Tiny House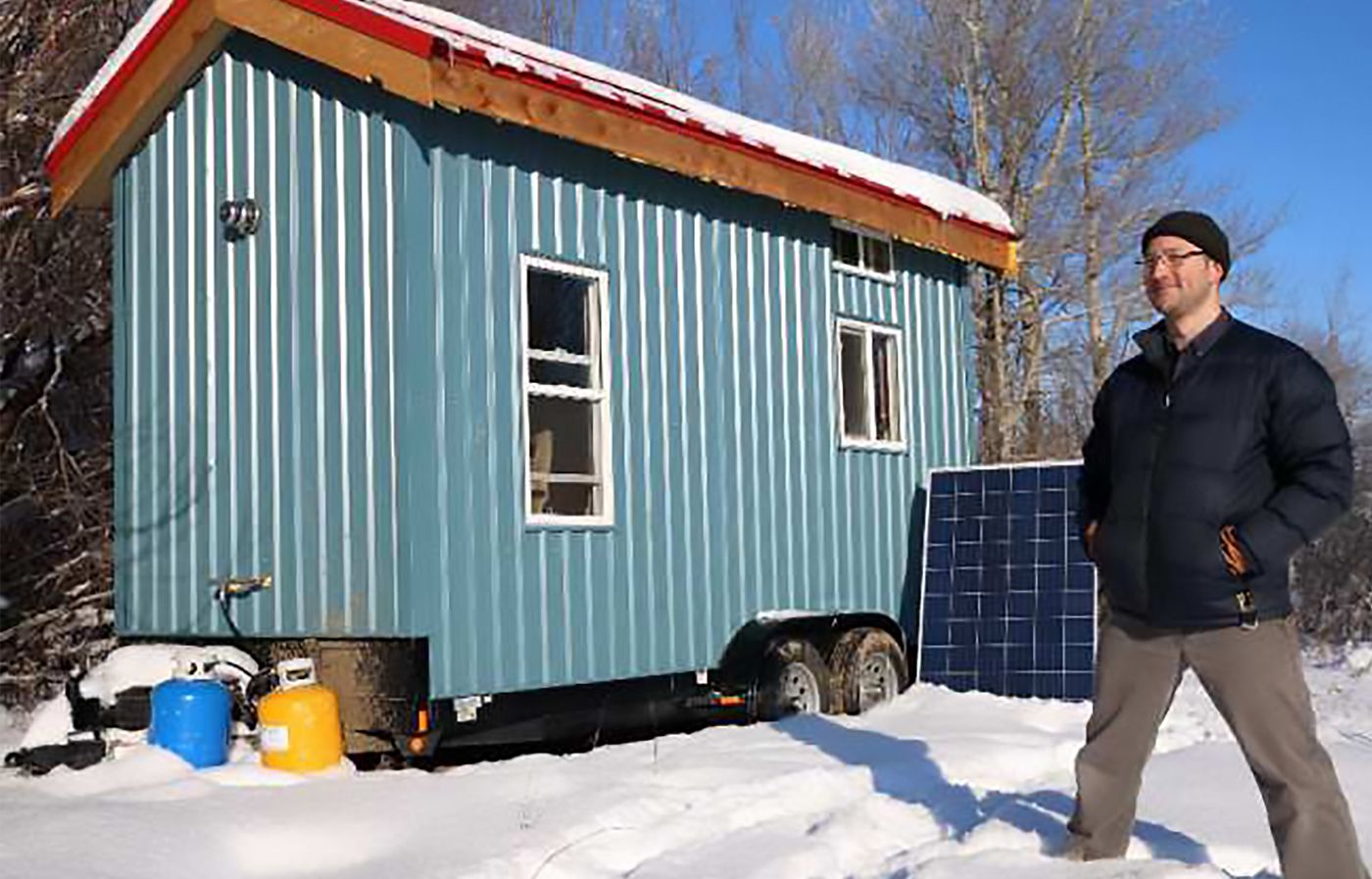 Calgary, Alberta
It took Connor Ferster three months and about $20,000 to build and furnish this 120-square-foot-house. He moved into it in November 2014. Before that, he'd lived in a teepee in the same spot! As he told the Calgary Herald, the actual square footage in the teepee was greater, but this home has more usable square footage.
Multipurpose Living Area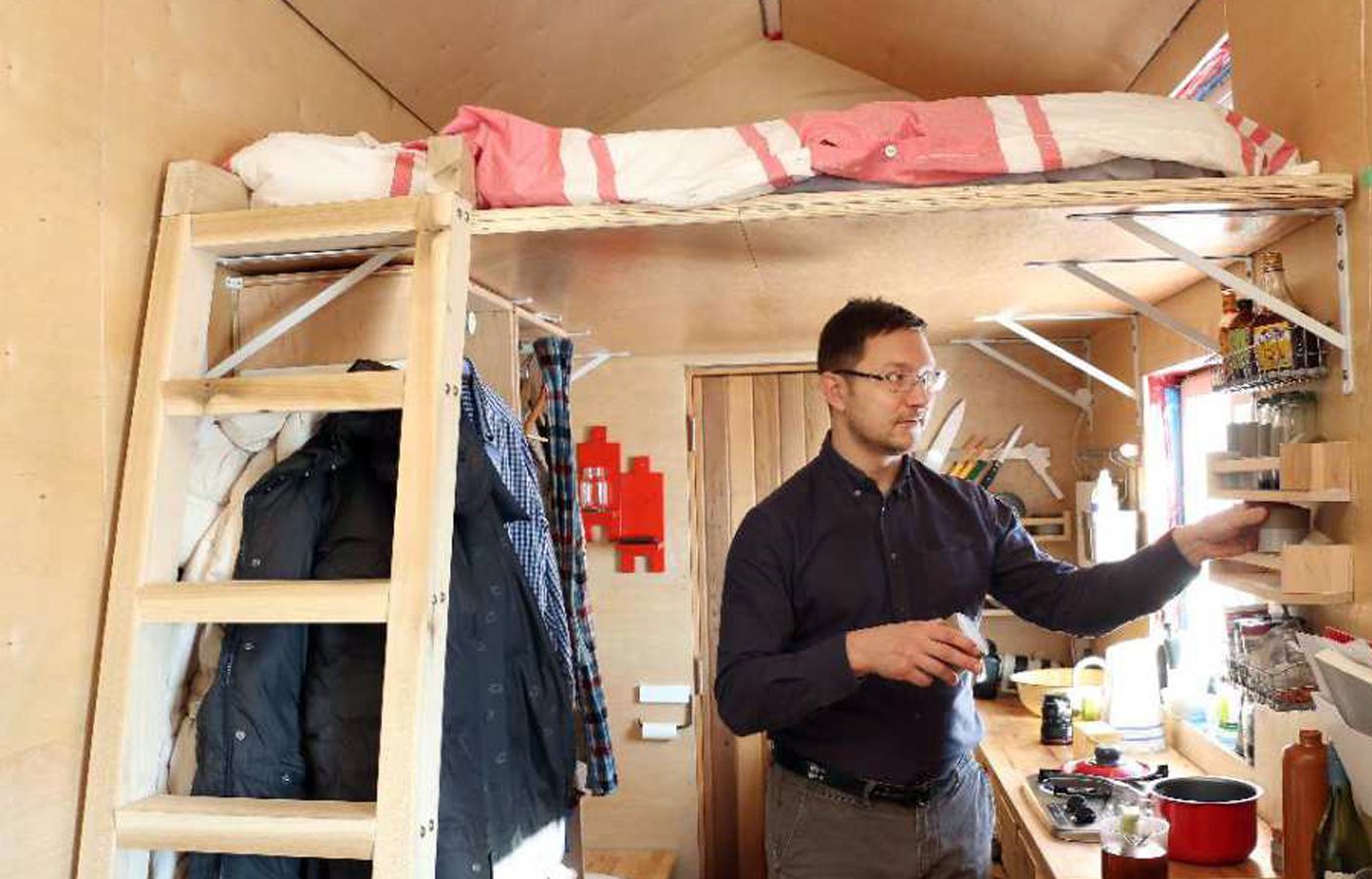 Connor and his girlfriend, Sydney Schwartz, designed the space with more focus on functionality and sustainability. They smartly lofted the queen-size bed above a multitasking room, combining the kitchen, closet, and composting toilet. Because most plans available for tiny houses are meant for warmer climates, the couple customized with extra insulation to prepare for the Canadian winter.
Tiny Heirloom Custom Homes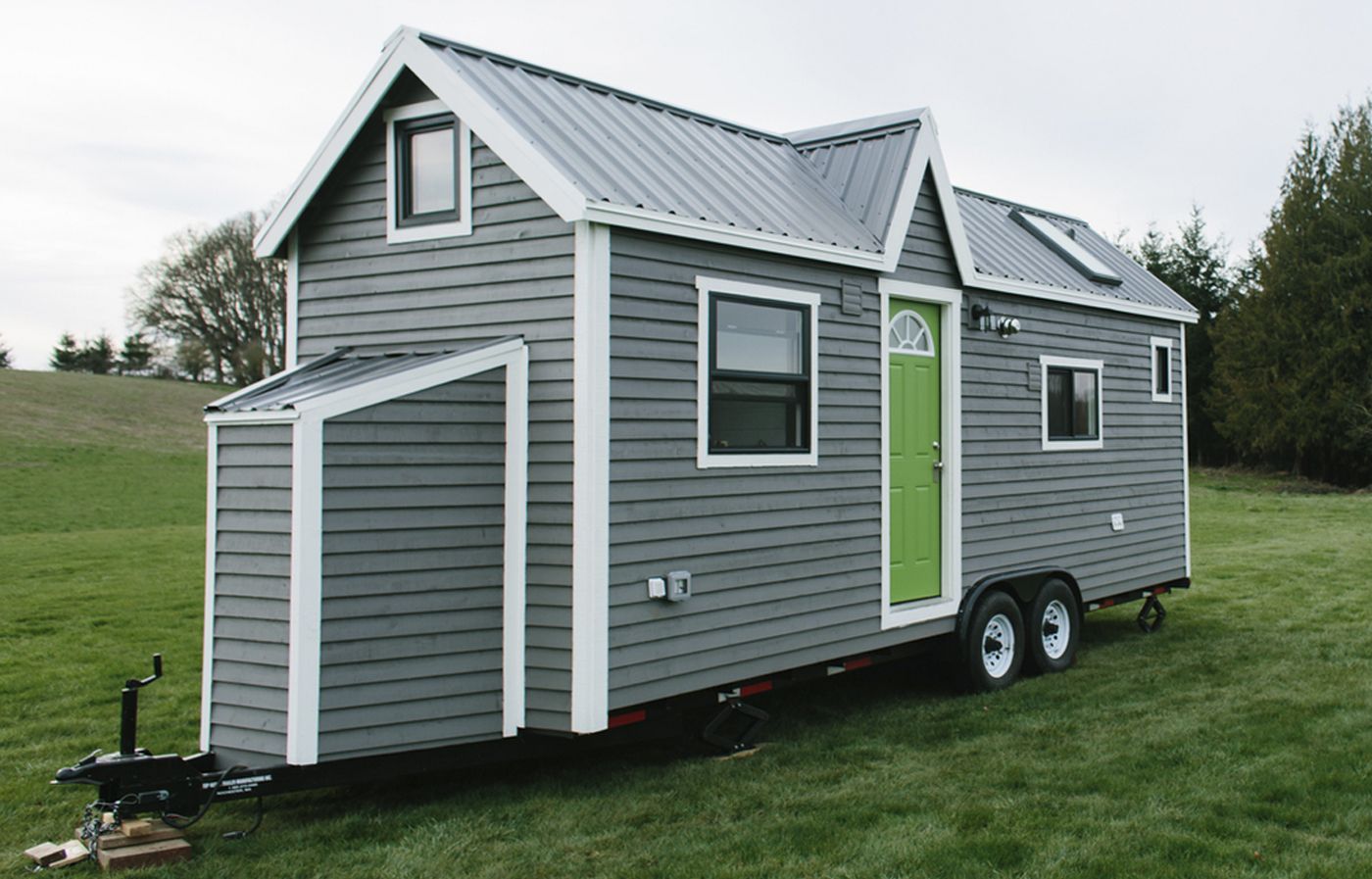 Portland, OR
Just because someone wishes to live small, doesn't mean he needs to sacrifice modern luxuries. Tiny Heirloom builds customized, luxury-style tiny homes, starting at about $75,000. Its motto is "Down Size But Don't Down Grade." This structure is no slouch! The basic package includes top-quality framing materials, basic wind or solar power, and a painted or stained interior and exterior.
Elevated Style With Room to Spare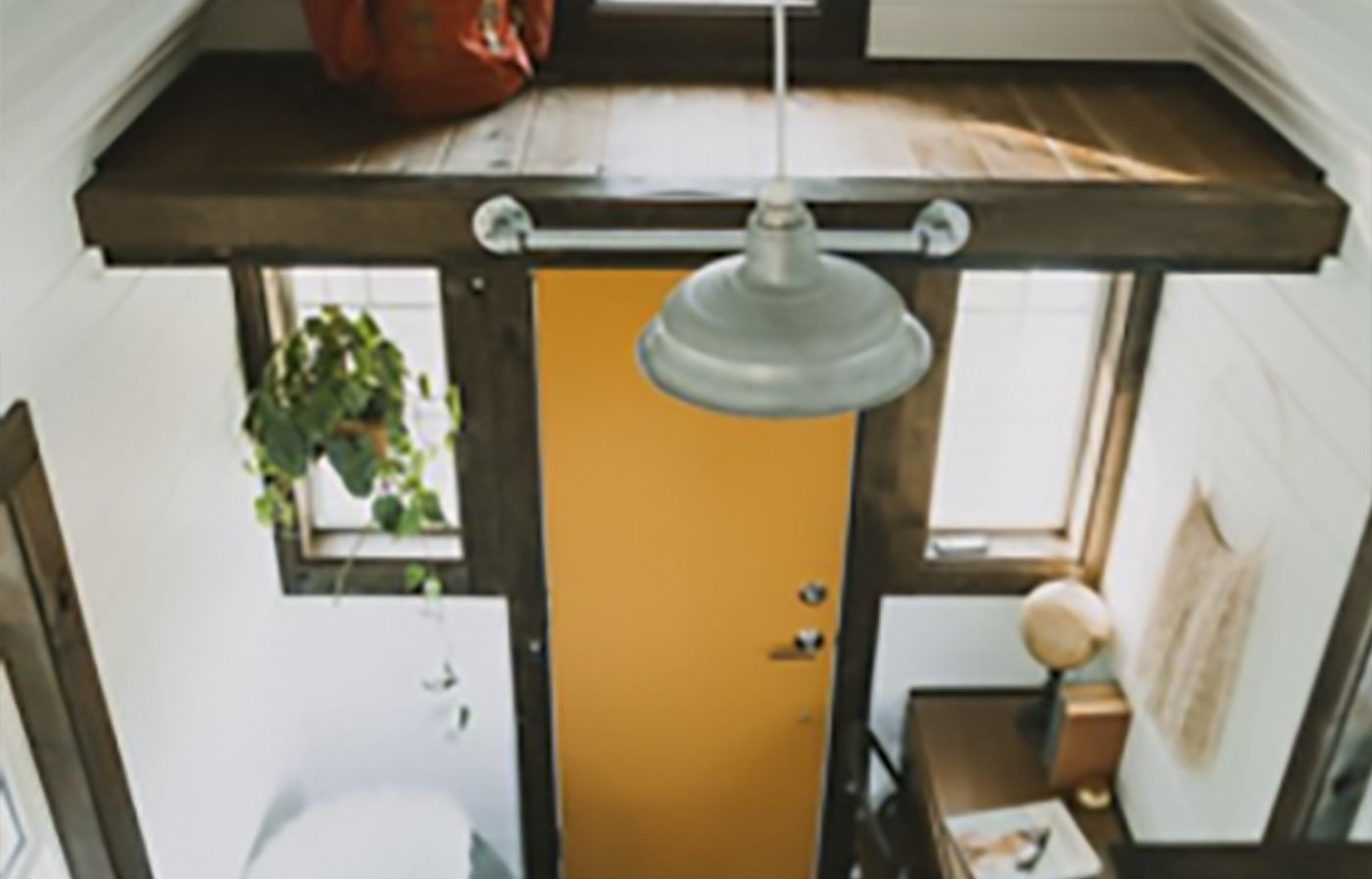 Living in the model shown wouldn't be cramped at all; abundant sunlight, lofted storage above the front door, and even a sitting area.
Tiny Heirloom Kitchen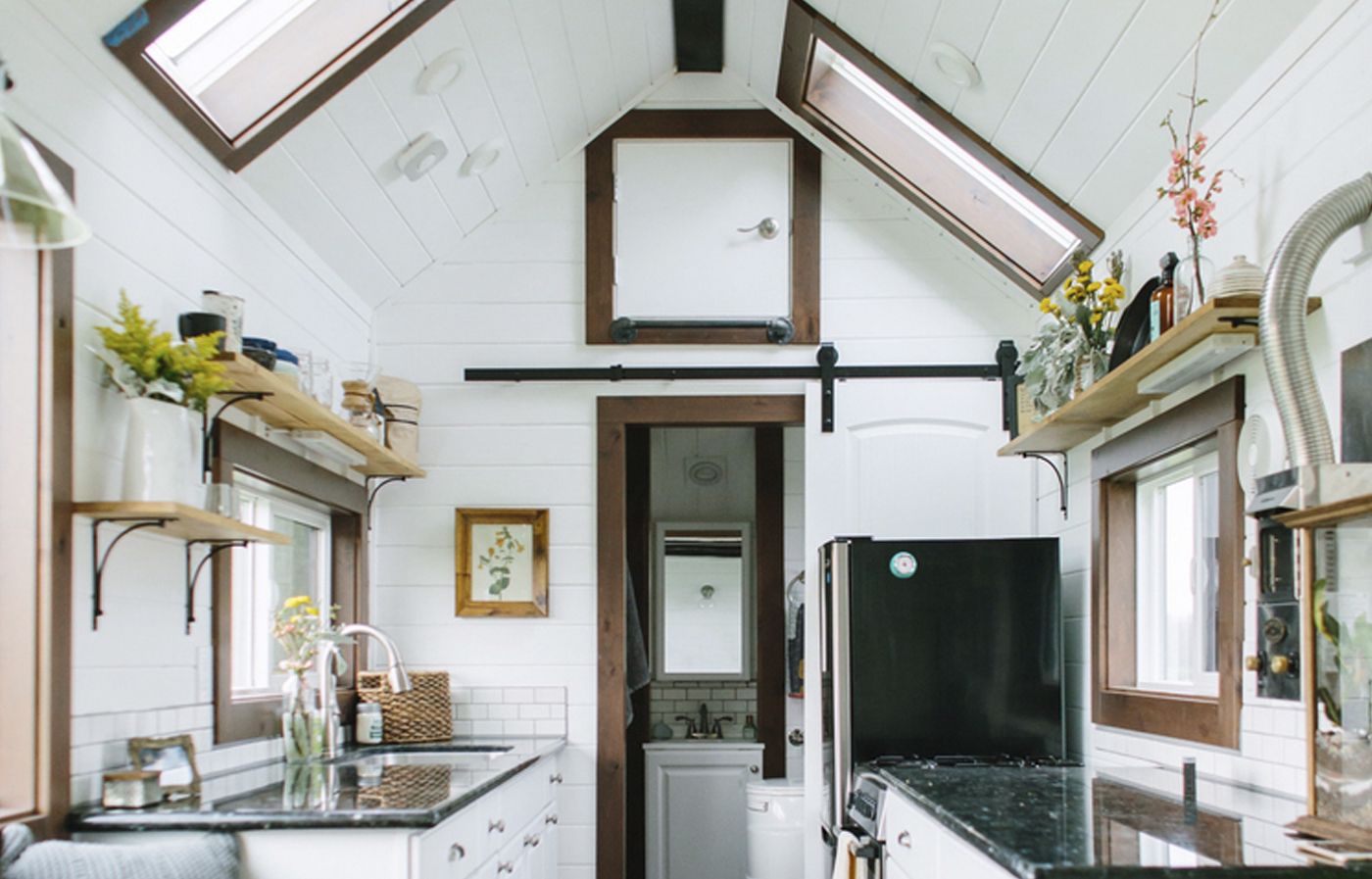 The cook space could pass for a high-end galley kitchen in a New York City apartment! The granite countertops are part of the basic package. The sliding barn-style door to the bathroom and open shelving are stylish as well as space-efficient.
Green Cottage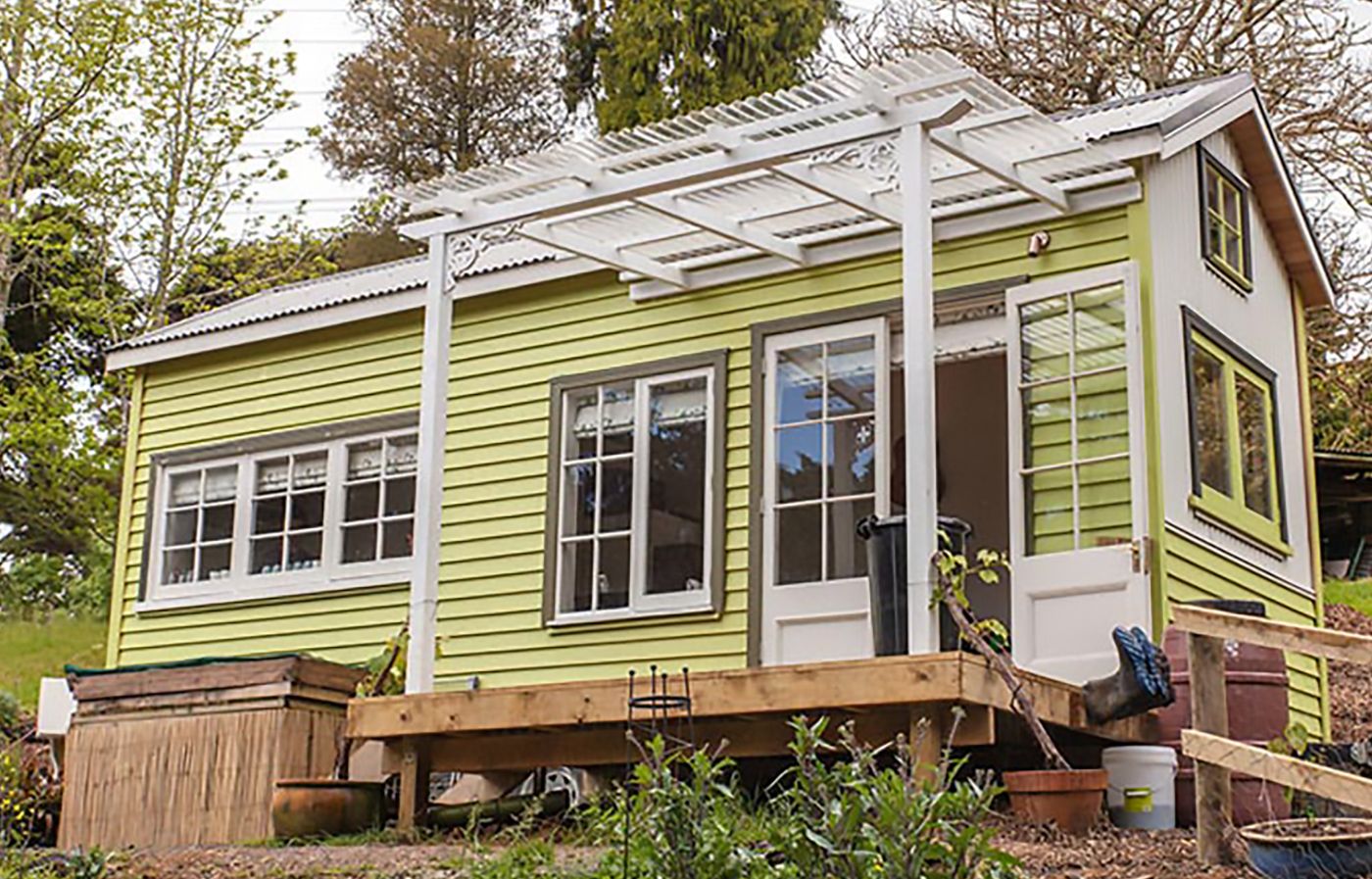 New Zealand
Tom and his wife, Shaye decided to build their own home to both save money and have control over the quality of the resulting structure. This trailer house, which they named Lucy, has a floor area of 186 square feet. Through their website DIY House Building, the couple aim to document their lifestyle in the home and help others build similar homes. The Tiny House Plans for this tiny house are available for purchase.
Savvy Seating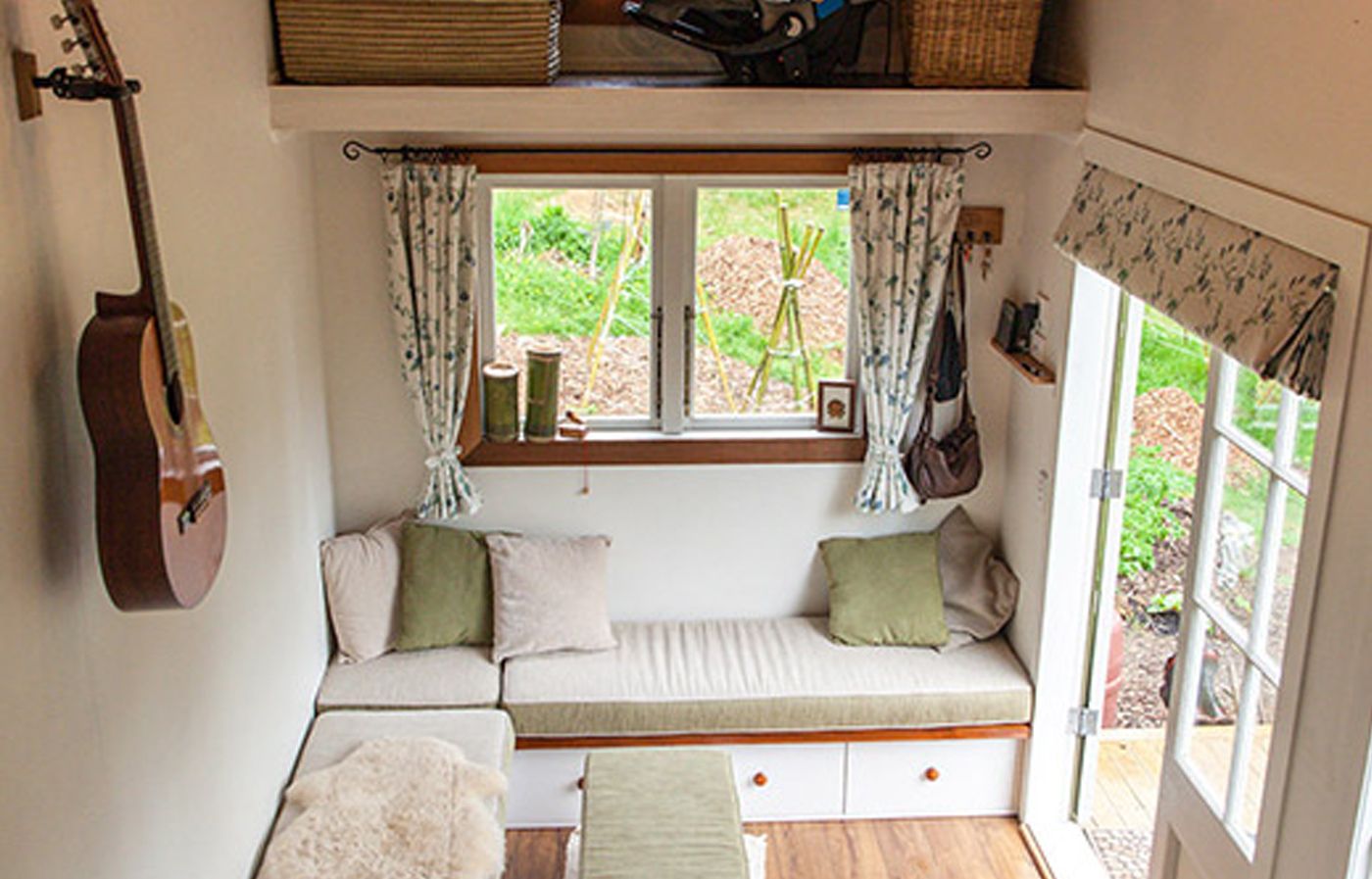 Tom and Shaye say the house can comfortably seat eight adults. The benches sit on top of deep drawers. The middle bench can serve as an extra seat or a coffee table. They keep the space tidy by stashing seldom-used items in the loft above the living room.
More Amenities in the Green Cottage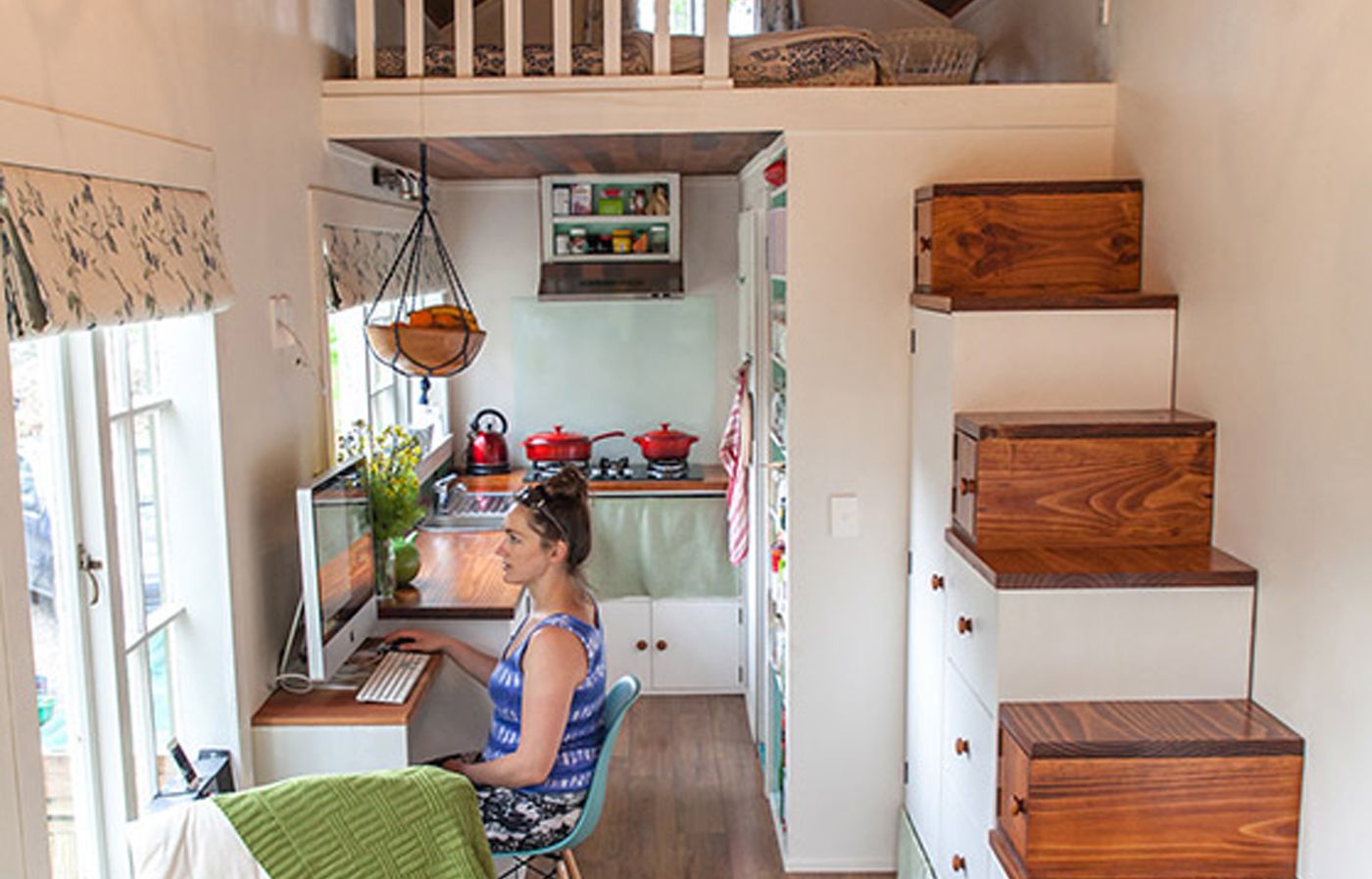 Instead of installing a ladder up to the bedroom, they outfitted a staircase with drawers under the steps. In the kitchen, a pantry shelf was built deep enough to hold large mason jars.