Keepers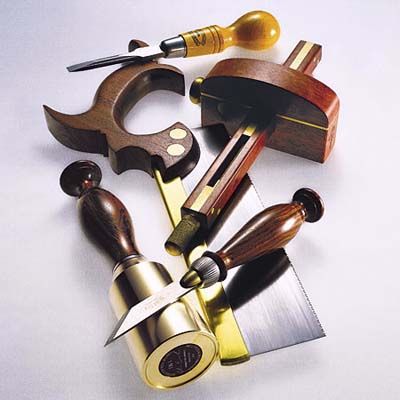 These are masterpieces of the toolmaker's art, patiently crafted from rare woods, gleaming bronze, and thick steel. Sure, they're meant to be used, but we think they're equally satisfying just to look at. Tools of this caliber don't come cheap—you won't walk into a hardware store to find this bubinga-handled dovetail saw on the next aisle over from the putty knives—but we're talking about legacy here. This lace she-oak mortise-cutting gauge will be cherised by your children—even if they don't know how to use it.
Boot Knife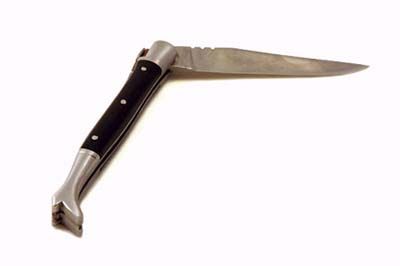 Named for the pointed heel and toe at the tip of its handle, this handmade French pocketknife from Garrett Wade is known as a bottine, or "boot" style. Its ebony handle sheaths a slender steel blade with hand-filed ridges along its back.
Countersink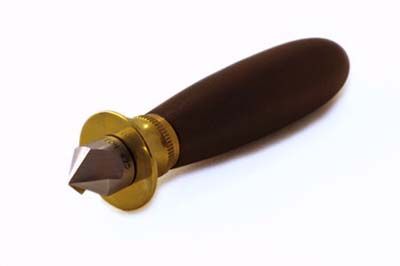 Thick rosewood and brass give this Garrett Wade countersink's handle a hefty, solid feel. Twist its cone-shaped tip into a work piece to bore a shallow recess to sink a screw head below the surface.
Miter Square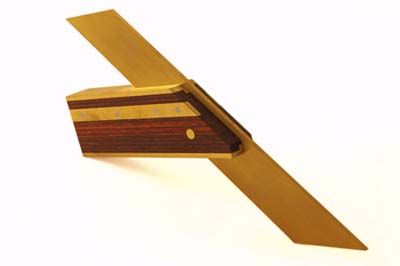 Fixed at 45 degrees, the 6-1/4-inch brass blade on this Bridge City Tool Works miter square helps lay out a small angled cut. Brass inlays on both faces anchor rivets to its rosewood handle.
Finish Hammer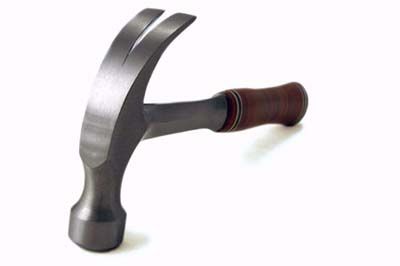 Estwing's classic 16-ounce finish hammer is a single piece of drop-forged steel wrapped in lacquered strips of leather.
Hand Drill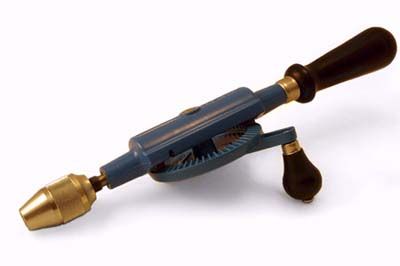 Not too long ago, this was the cutting edge of cordless drill technology. A series of gears cranks with clockwork elegance to spin bits up to 5/16-inch wide. The British-made drill is precise, easily controlled, and never needs a recharge. Available from Garrett Wade.
Bench Plane
An onion-shaped rosewood handle combines with dovetailed brass and steel to make this beautiful 40-degree bench plane, a prized workhorse in a cabinet maker's shop. An innovative hinged iron cap holds the blade firmly in place, minimizing vibration and chip tear-out when smoothing hard woods. From Bridge City Tool Works.TOH Tip: Be patient. It can take two weeks to put together a handmade bench plane. The wait for delivery may be even longer—some models are backlogged up to 8 months.
Wood Level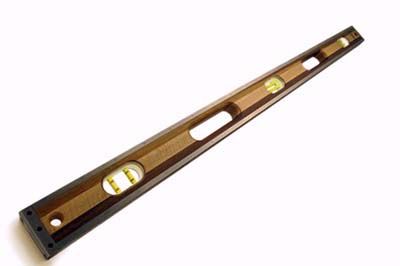 Although most level makers have largely abandoned wood and iron for steel and plastic, Crick still laminates three strips of cherry and maple and protects them with steel-edged bindings and end caps.
Dead-Blow Mallet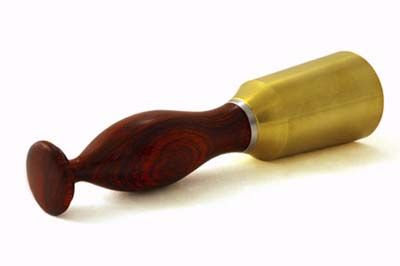 Bridge City Tool Works' brass and rosewood mallet is used to tap chisels when making deep cuts. The hollow head is filled with lead shot, which transfers all the force to the struck object with no recoil. It's described by the maker as possessing "seductive pulchritude."TOH Tip: Fine tool makers often use brass, which won't corrode. It will tarnish, though, so maintain the luster by rubbing on a coating of plain plastic wax.
Marking Knife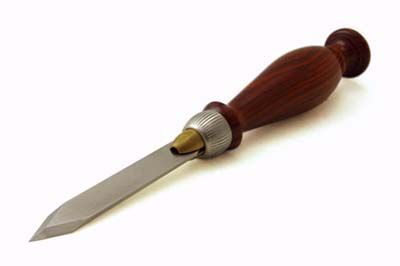 Finicky woodworkers prefer the sharp line left by a marking knife, which never runs out of ink or snaps off like a pencil point. The rosewood handle on this one from Bridge City Tool Works adds an elegant touch for any critical measuring or layout work
Basque Knife
A horn-handled pocket
knife made by a master French coutelier comes in handy when whittling plugs, cutting line, opening packages, or for a myriad of other uses. The folding steel blade has decorative hand-filed ridges along its back and brass and steel rivets in the handle. From Garrett Wade.
Rasp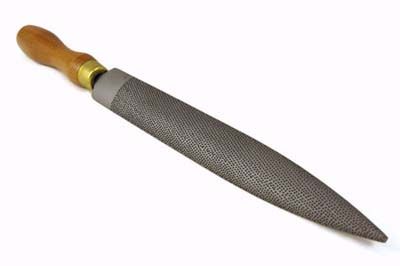 The Auriou cabinetmaker's rasp, handcrafted in France since 1856, has a coarse grain for virtually effortless wood shaping. Grinding out, or "stitching," each tooth by hand produces an exactitude unmatched by machine-cut rasps, which can leave a surface torn and frayed. From Lee Valley Tools.
Combination Square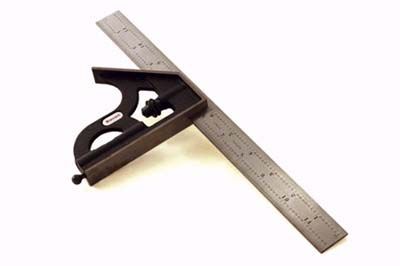 Though largely supplanted on jobsites by more durable tools, the classic combination square is still a layout device of unmatched versatility. Use it as a straightedge, depth gauge, miter square, level, and more. Available from Starrett.
Ruler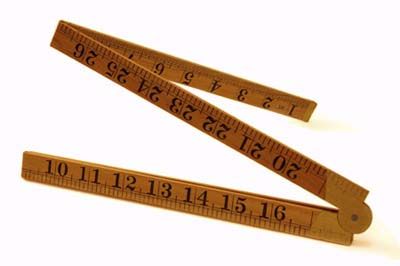 Named for its large-print numbers, Garrett Wade's four-segment, 36-inch rule lies flat when unfolded, unlike most scissor-joint models.
Screwdriver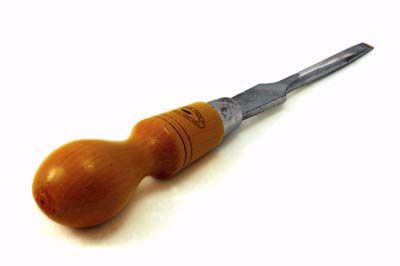 The bulbous beech handle on this flathead screwdriver from Garrett Wade makes doing an ordinary job feel more special. The flared tip stays firmly in the screw's slot, reducing the chance of slipping, or "camming out."
Block Plane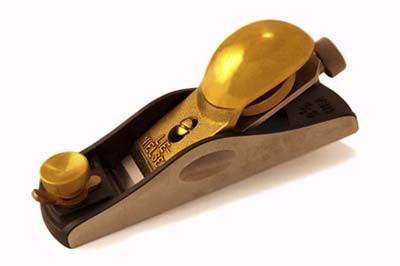 The mouth opening on Lie-Nielsen's small bronze block plane adjusts, so you can set it at a hair's breadth for fine shavings or open it up a few thousandths of an inch to trim off thicker curls. The stainless steel blade sits at a low 12-degree angle, and its round handle cups comfortably in your palm.
Draw Knife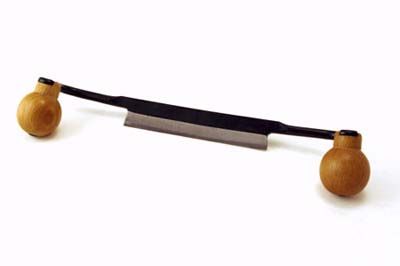 Meant to be pulled toward the user by a pair of handles, the draw knife would have historically been used by coopers to trim lumber for the sides of wooden casks. This one, shown with a sharp curved blade, is great for a concave cut across hard wood.
Plumb Bob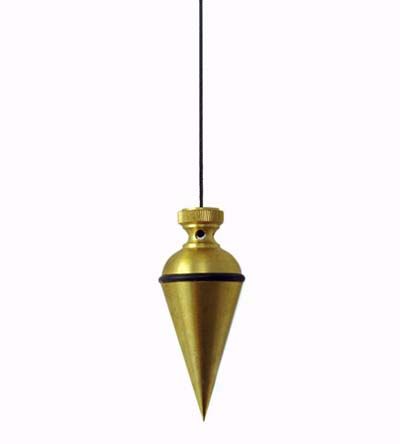 Used to build the Pyramids, a gravity-powered plumb bob, like this 2-inch cone of solid brass from Lee Valley, is an infallible means of checking that walls are vertical and doorways are square, $20;
Wooden Clamp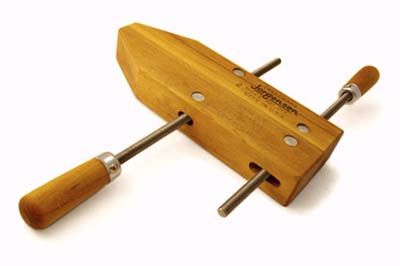 Two hand-screwed adjusters disperse pressure across this clamp's wide jaws. The jaws grip with tremendous pressure but their wooden faces won't mar delicate surfaces, making the Jorgensen a favorite for woodworkers holding a project in place while the glue sets.
Bypass Pruners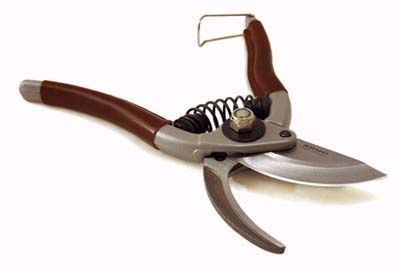 Pruning your plants keeps them lush and happy, but only if you snip their stems with a sharp blade. Curved bypass pruners, like the 8-inch steel pair seen here, hold their edge to make clean cuts. Get them from Garrett Wade.
Woodman's Pal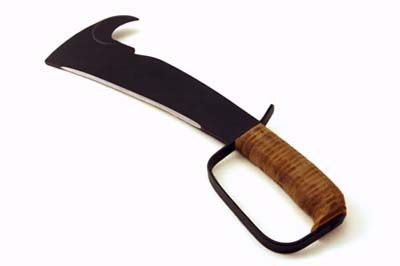 Though it measures 17 inches from its leather handle to the tip of its curved blade, this modified machete weighs in at 1 1/2-pounds. U.S. Army standard issue since 1941, the Pal has blades on both the hooked and straight side to clear brush with double-edged efficiency. From Garrett Wade.