Save This Old House: Goldsboro, North Carolina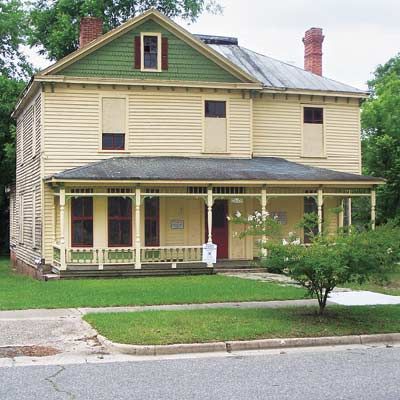 Published August 2011
Location: Goldsboro, N.C.
Value: $45,790
The History: The sturdy Molly Smith Thompson House was built in 1901 and named for the woman who owned it from 1912 until 1959. Over the years, the 3,804-square-foot clapboard Queen Anne became a boarding house, and its once-affluent neighborhood lost population to nearby suburbs. In 2006, the City of Goldsboro, in partnership with Preservation North Carolina, began buying up the area's endangered houses, including this one, selling them off with protective covenants to eager DIYers from as far away as California and Canada.
Why Save It?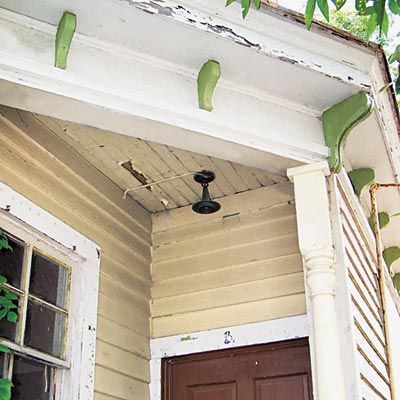 The house has its original mantelpieces, hand-sawn decorative shingling, and an original staircase. It's located a block from a revitalized downtown that's home to new restaurants and pubs, as well as a 500-seat performing-arts center.
Shown: A bracketed cornice runs around the perimeter of the house.
What It Needs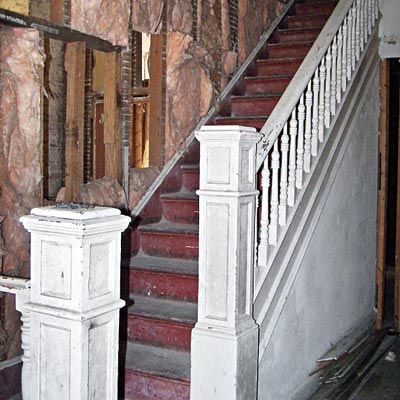 It's gutted to the studs, which'll make it easier to install the plumbing, electrical, and HVAC systems; the state's 30 percent tax credit for restoring historic properties will help too.
Shown: The front foyer retains its original staircase.
Original Details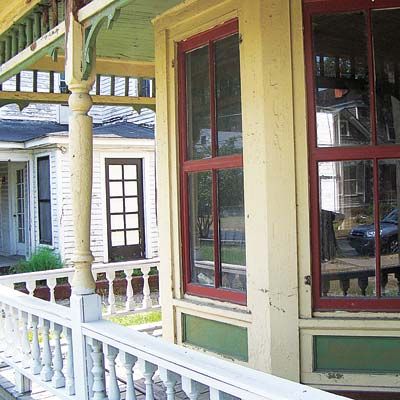 The spacious front porch has its original turned posts and spindlework.
Something on the Side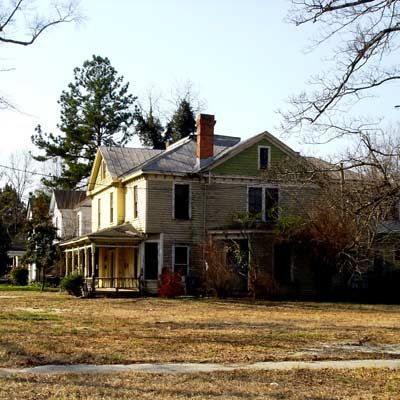 Buyers of the Molly Smith Thompson House will be given the option of buying this adjacent corner lot for what the city calls "a very reasonable price."
"There used to be a gorgeous house here, but it was torn down," says Julie Thompson, executive director of the Downtown Goldsboro Development Corp. Now that the lot is empty, it might make an ideal setting for vegetable gardens or even a new swimming pool.
Gateway to Eastern North Carolina
Located in eastern North Carolina, Goldsboro is less than an hour's drive from the Raleigh-Durham Research Triangle, a magnate for research and technology jobs. The city is home to around 39,000 residents, as well as an astonishing array of late-19th and early-20th-century architecture. It's also home to Seymour Johnson Air Force Base, not to mention Wilber's Barbecue, which has lured everyone from George H. W. Bush to Bill Clinton to this very charming, very Southern small town.
Train a-Comin'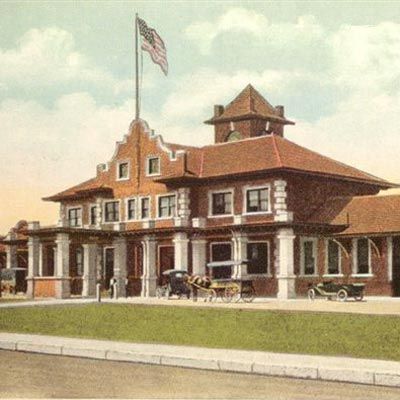 Established in 1847, Goldsboro was once a well-known railroad junction between Wilmington and Raleigh. The year 1909 saw the construction of the city's beloved Union Station (at left), a convergence point for three railroad lines. Passenger train service was discontinued here in 1968. But Union Station is currently being restored, and the city is expecting to resume train service that will once again connect the city to Wilmington and Raleigh within the decade.
Hard Times
Once home to well-to-do merchants and politicians, Goldsboro's downtown neighborhoods hit hard times in the mid 20th century, as many of its residents fled to the suburbs and its posh properties were carved up into boarding houses. But thanks to the joint efforts of city officials and preservationists, areas that long ago lost their luster are being transformed back into traditional neighborhoods with tree-lined streets and single-family homes.
Preservationists to the Rescue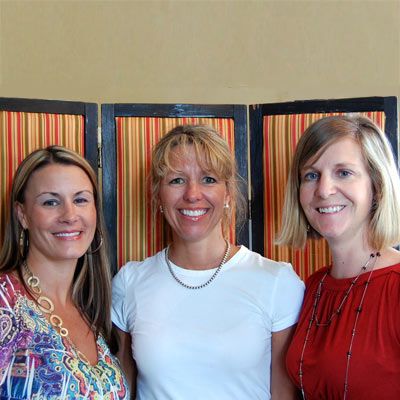 Faced with dozens of dilapidated properties, and a million-dollar price tag to demolish them all, the City of Goldsboro asked the Downtown Goldsboro Development Corp. (DGDC), its nonprofit development arm, to come up with an alternative plan. Working with the city council and Preservation North Carolina, the state's largest nonprofit preservation group, DGDC established a $100,000 revolving fund in 2006 to acquire properties in three neighborhoods. The houses were then sold off at very affordable prices to buyers willing to abide by historic covenants—which included certain restrictions and requirements regarding the rehab work—as well as a rehabilitation agreement requiring work to be completed in an agreed upon amount of time. Above is a photograph of DGDC executive director Julie Thompson, flanked by promotions coordinator Lara Landers (left) and administrative assistant Holly Harper (right).
Saving the Past—and the Future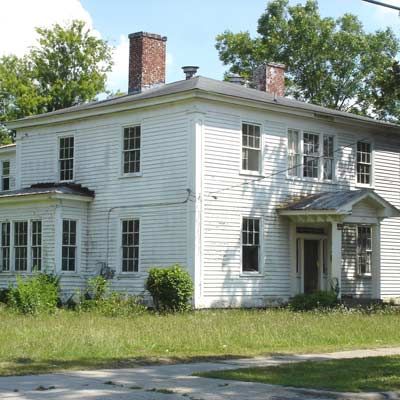 This photo shows one of the DGDC houses, an 1853 Greek Revival, before it was restored.
This Old House Saved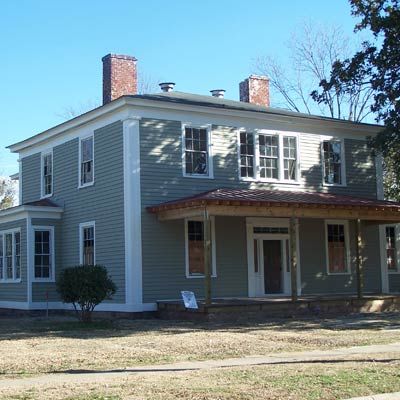 Here's what that same 1853 Greek Revival looks like today. Buyers of houses like this one can take advantage of North Carolina's generous 30 percent tax credit for rehabilitating historic properties. Since 2006, when Goldsboro's neighborhood plan was introduced, 17 houses have been sold, mainly to out-of-towners from as far away as Canada and California.
Preservation in Action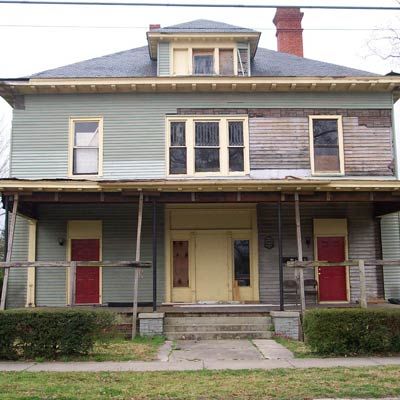 After restoring historic houses in Atlanta and Wilmington, North Carolina, Richard and Linda Mechling purchased this run-down foursquare—once home to the governor of North Carolina—in 2006.
Good Enough for a Governor
That same foursquare after an extensive restoration.
A Georgian Revival Rescued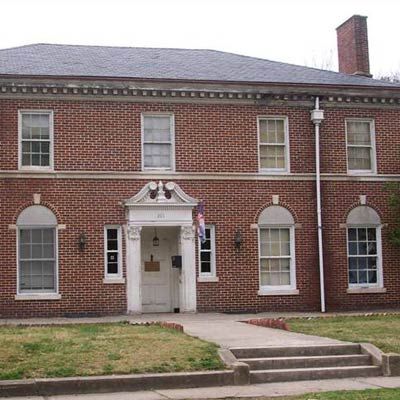 This 1927 Georgian Revival, which sits along the main entrance to downtown, once belonged to one of the city's most prominent families. But after being used as a boarding house for decades, the 6,400-square-foot manse was condemned and facing demolition.
On the Mend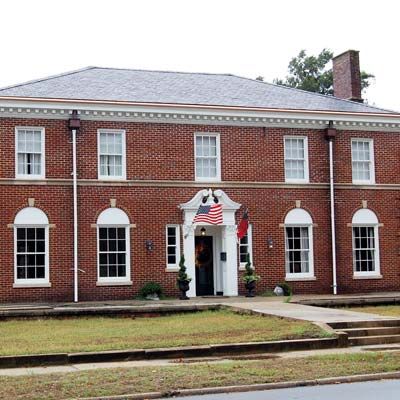 A local woman, who as a child had always dreamed of living here, saved the house. She and her husband completely restored it, turning it into one of the crown jewels of Goldsboro's comeback efforts.
Before: Blank Slate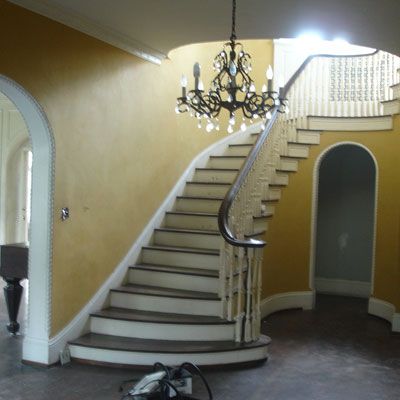 The front foyer of the Murray Borden House prior to restoration.
After: Festive Finish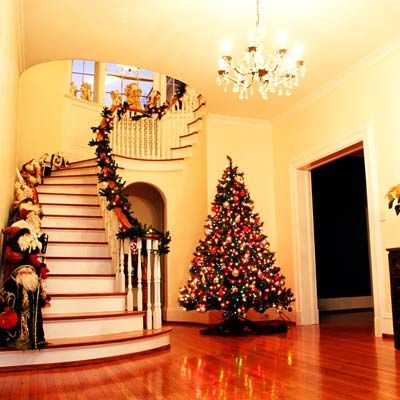 The front foyer of the Murray Borden House as it appeared during a holiday house tour, just after it was finished.
Update: The Carolina Queen Anne was saved! For more see 'Save This Old House' Update: 2011.