The History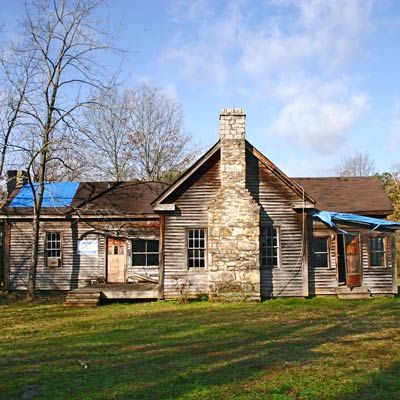 Published May 2012
Price: $95,000
Location: Lithonia, Georgia
Contact: Kate Ryan, 404-885-7817
This 1,200-square-foot farmhouse is one of the oldest residences in DeKalb County, Georgia. It was also home to the same family for more than 160 years. It was built as a simple hall-and-parlor house in the 1840s by the Housworth family, who had moved to this north Georgia town, just 19 miles east of Atlanta, in the 1820s. Two additions were tacked on later. In the next century and a half, generations of Housworths lived here, raising livestock, growing corn, smoking their own meats, and making sorghum syrup.
Shown: The two-bedroom, one-bath farmhouse was originally built as a hall-and-parlor house. Two additions were added in the late 19th century.
Why is it Worth Saving?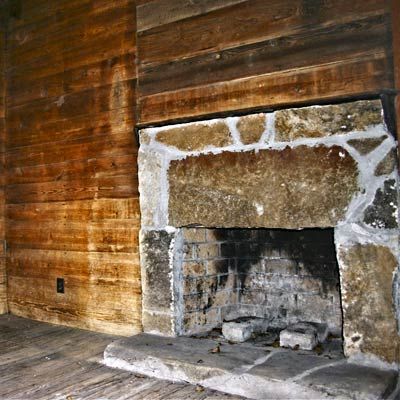 The house comes with 7.4 acres of land, where you'll still find the Housworth family's corn crib, smokehouse, grain shed, and livestock pen. It retains most of the original interior, including pine wallboards, two granite fireplaces, and tongue-and-groove pine floors.
Shown: The original kitchen fireplace is made of granite quarried from nearby Arabia Mountain, as is the main chimney.
Into the Wood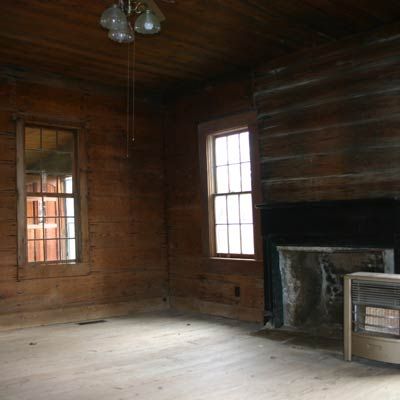 The living room retains its pine wallboards and its tongue-and-groove pine floors.
What the Home Needs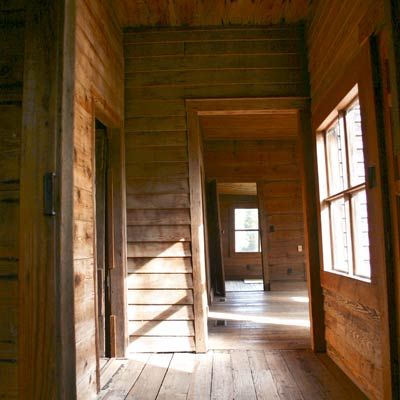 Along with some stabilization work on its porches, roof, and foundation, the house requires all new systems, as well as updates to its bathroom and kitchen. Due to its location in a historic district, all rehab work is eligible for financial incentives, including an 8½-year tax abatement, which will make bringing this old farmhouse up to date a bit easier on the wallet.
Shown: A hallway connecting the kitchen to the living area shows the house's thick pine walls and floorboards.
Spacious Living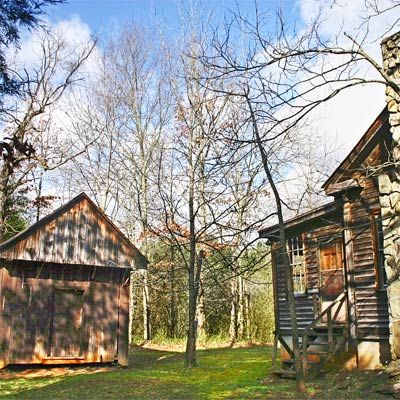 The house is in the Klondike National Historic District, which comprises about 30 houses built between 1840 and 1930 and is just two miles from a 2,000-acre nature preserve that boasts miles of hiking and biking trails.
Shown: The house comes with several outbuildings, including this smokehouse.
The Grounds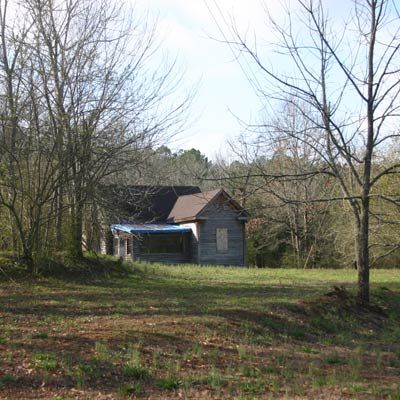 The house is surrounded by 7.4 acres of land with mature woods and a picturesque creek.