A wreath is the perfect festive touch for any front door. Denise Porcaro, owner and founder of Flower Girl NYC, shows you how to make one using a mix of magnolia leaves, pine, and juniper, but you can use any clippings from your own yard or your local flower market.
Step 1
Overview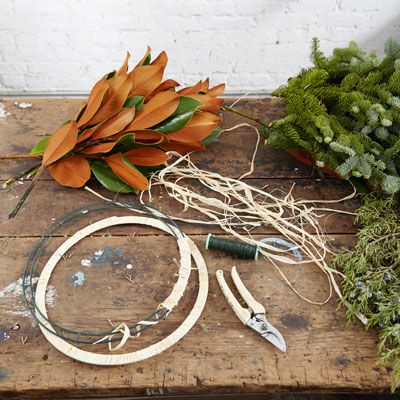 Magnolia leaves, abundant in the South, can be ordered from your local florist. During the holiday season, some grocery stores stock the branches, and you can even find them at freshdirect.com for $13 a bunch.
Evergreen clippings can be found at your supermarket or florist for a few dollars a bunch. If you have trees on your property, head outside and cut a few sprigs yourself. Look for varieties that have a decent shelf life, such as Scotch pine, white pine, balsam fir, noble fir, white fir, Douglas fir, boxwood, and juniper.
A metal wreath form, raffia twine, and floral wire can all be found at your local craft store or hobby shop.
Step 2
Make the Wreath Form
Wrap sections of raffia twine around the metal form, overlapping the loose ends with new pieces as you go along. This will create a good base to which you'll wire your stems.
Step 3
Cut the Stems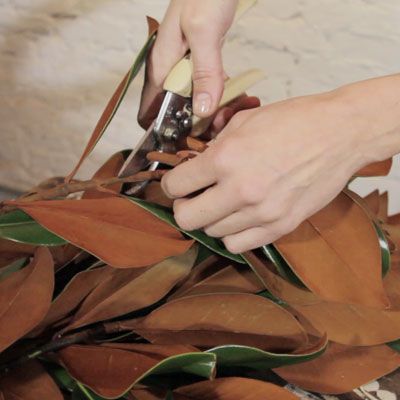 Starting with the magnolia leaves, trim the greens, leaving about 2 to 3 inches of stem on each.
Step 4
Begin Filling Out the Wreath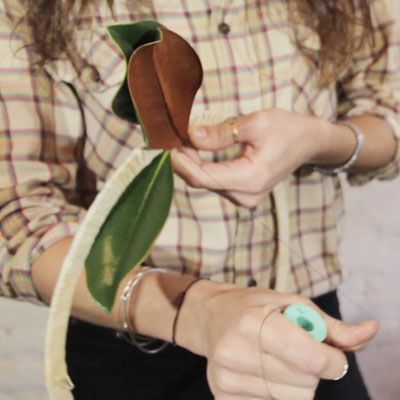 Wire one or two magnolia stems to a small section of the form. Secure them by wrapping the wire tightly around the stems and the form. It helps to hold the entire spool and use it as leverage while you are wrapping; you'll get a tighter bind that way.
Step 5
Layer On the Pine Branches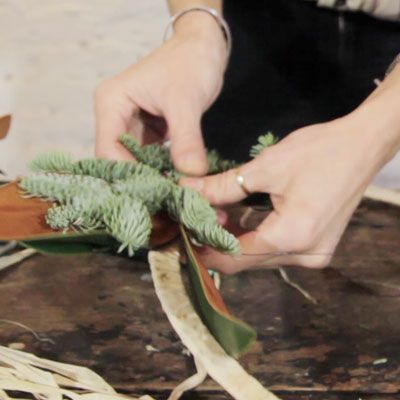 Trim the pine in the same way as the magnolia leaves, leaving 2 to 3 inches of stem exposed. Layer them on top of the magnolia and bind them tightly with wire.
Step 6
Fill Out the Wreath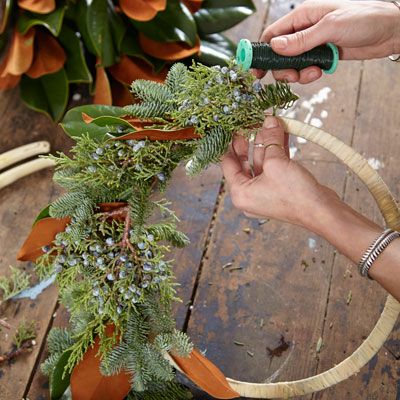 Add juniper branches in the same manner as the magnolia and pine. Follow this order for the entire form: Magnolia first, pine next, then juniper. Repeat until the wreath is full.
Now you've got an elegant evergreen wreath to ring in the season!