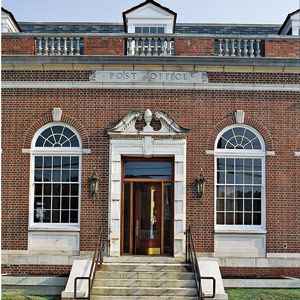 Most people see decommissioned post offices, school buildings, and firehouses as quaint relics of days gone by. Others envision the old structures as spacious places to call home. Rehabbing a quirky nonresidential structure is not quite the same as renovating an old house. Here are some factors to weigh before you decide to convert an industrial or commercial building for private use.
How do you like the location?
The building itself may be a gem, but if the adjoining property is a junkyard or a Superfund site, think twice about calling the place home. If you possess the pioneering spirit, you might go ahead and invest your time and dollars in a neighborhood in transition. Or you might investigate moving the building to an alternate site.
What condition is the place in? And how much will it cost to make the home you imagine a reality?
The only smart way to address these questions is to work closely with a designer or architect from the get-go and develop a master plan that you and all contractors will follow from day one. If you try to design-as-you-go, you may be forced to undo previous work.
What are the hidden costs?
Big old buildings often sell for a fraction of what it costs to make them habitable: Even after factoring in the costs of the transformation from commercial to residential use, monthly upkeep can eat away at your budget. Yes, we know lowering the ceiling will hide the rafter beams that made you fall in love with the place—but closing off the vastness will also lower your energy consumption.
What materials can be saved?
Not all building materials withstand the test of time. In general, brick, iron, and steel tend to survive better than wood, which is highly susceptible to water damage and wood-destroying insects. It's essential that the elements that give a place its character remain capable of providing proper structural support and service. Inspect everything from the roof and beams to the plumbing fixtures and banisters before you buy.
Can you preserve the building's character?
Clearly, you don't want to do a gut rehab that wipes away all traces of the building's prior life. To strike a balance between old and new, keep interesting architectural details that convey the spirit of the old structure and add systems and comforts that make it livable now.