This article appeared in the Summer 2022 issue of This Old House Magazine. Click here to learn how to subscribe.
Where a mild climate allows outdoor living year round, a thoughtfully designed yard can double your living space. That was precisely the case for Kelly and Jeff Mindell, who bought their 1930s Los Angeles bungalow in part for the good-size backyard. But the existing lot was "a wasteland," Jeff recalls—and unsafe for their young son, with a decrepit pergola and defunct in-ground hot tub.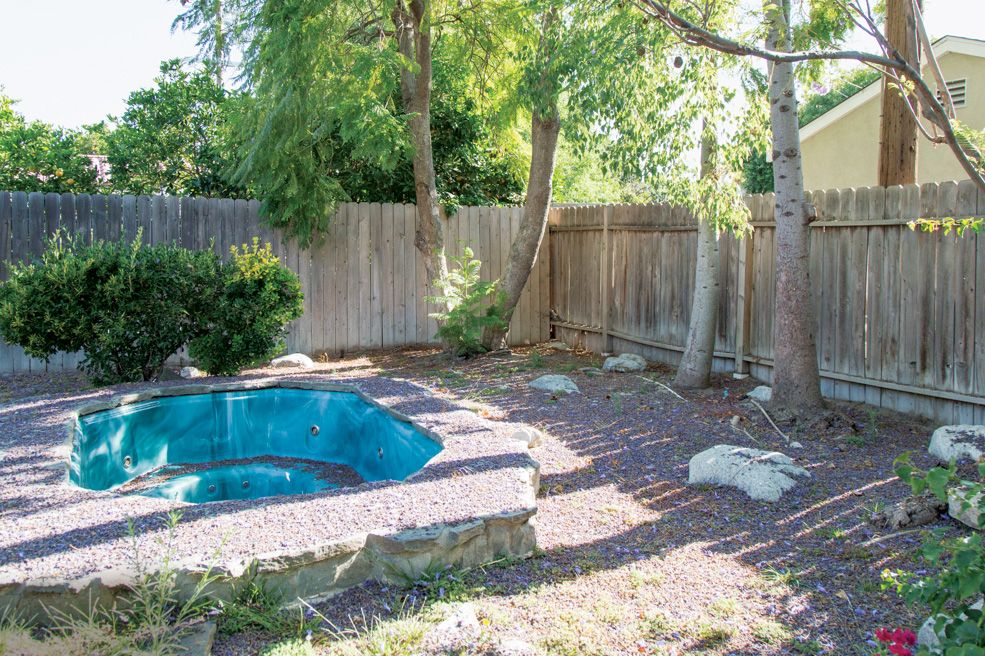 Happily, though, the existing features did suggest places for dining, relaxation, and play. So the couple resurfaced the patio slab alongside the house to lay patterned cement tile, and rebuilt the rotted pergola over it. They also swapped the patch of gravel around the hot tub for a fire-pit seating area paved with low-maintenance decomposed granite (DG).
Then they turned to landscape designer Rachael Freitas for a planting plan. To minimize upkeep, she suggested a lawn of nontoxic synthetic turf—a smart option in a drought-prone area with water restrictions—and drip irrigation to help the plants she put in thrive. The result: a backyard getaway that can host a neighborhood gathering or private family time. As Kelly says, "It's our little oasis."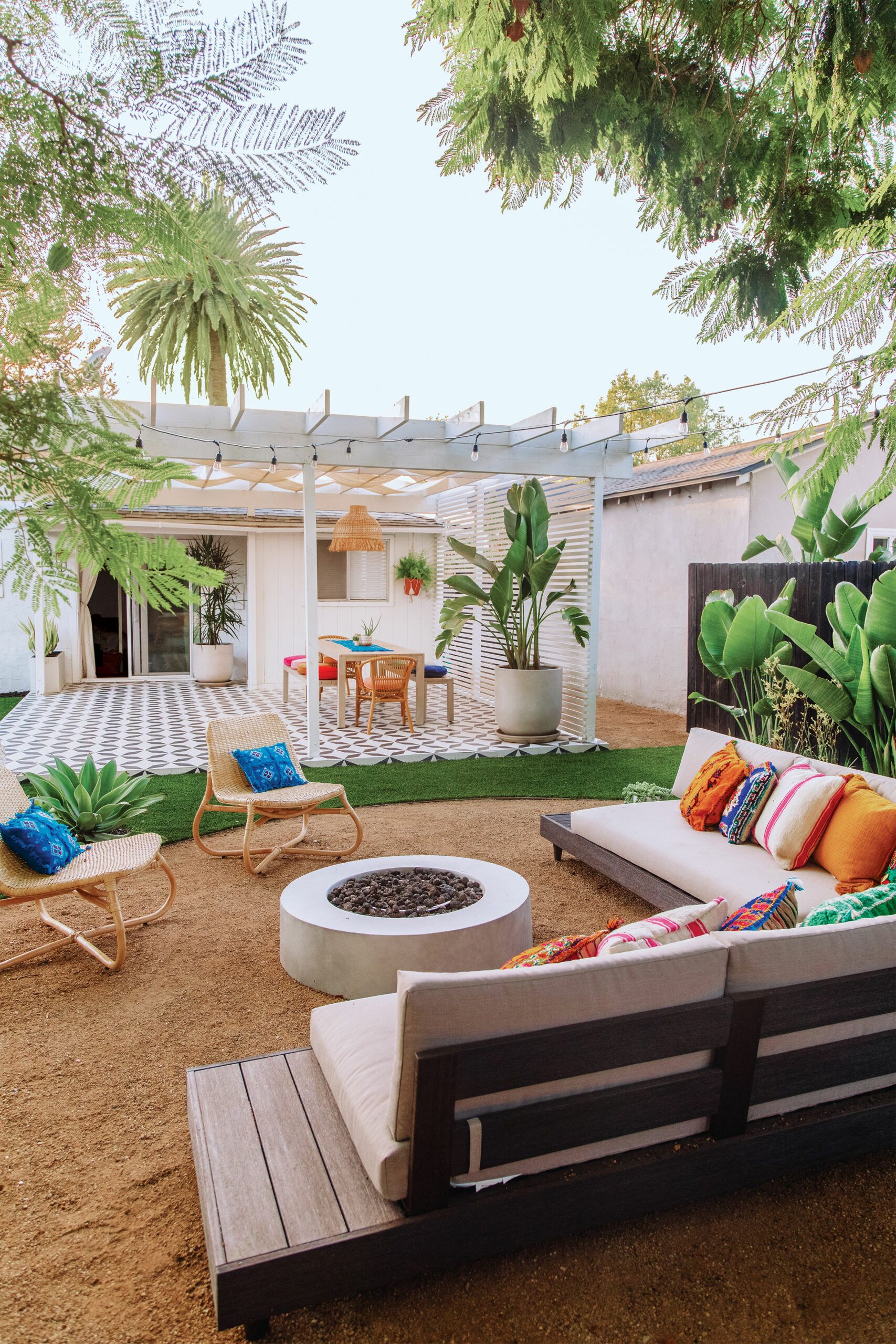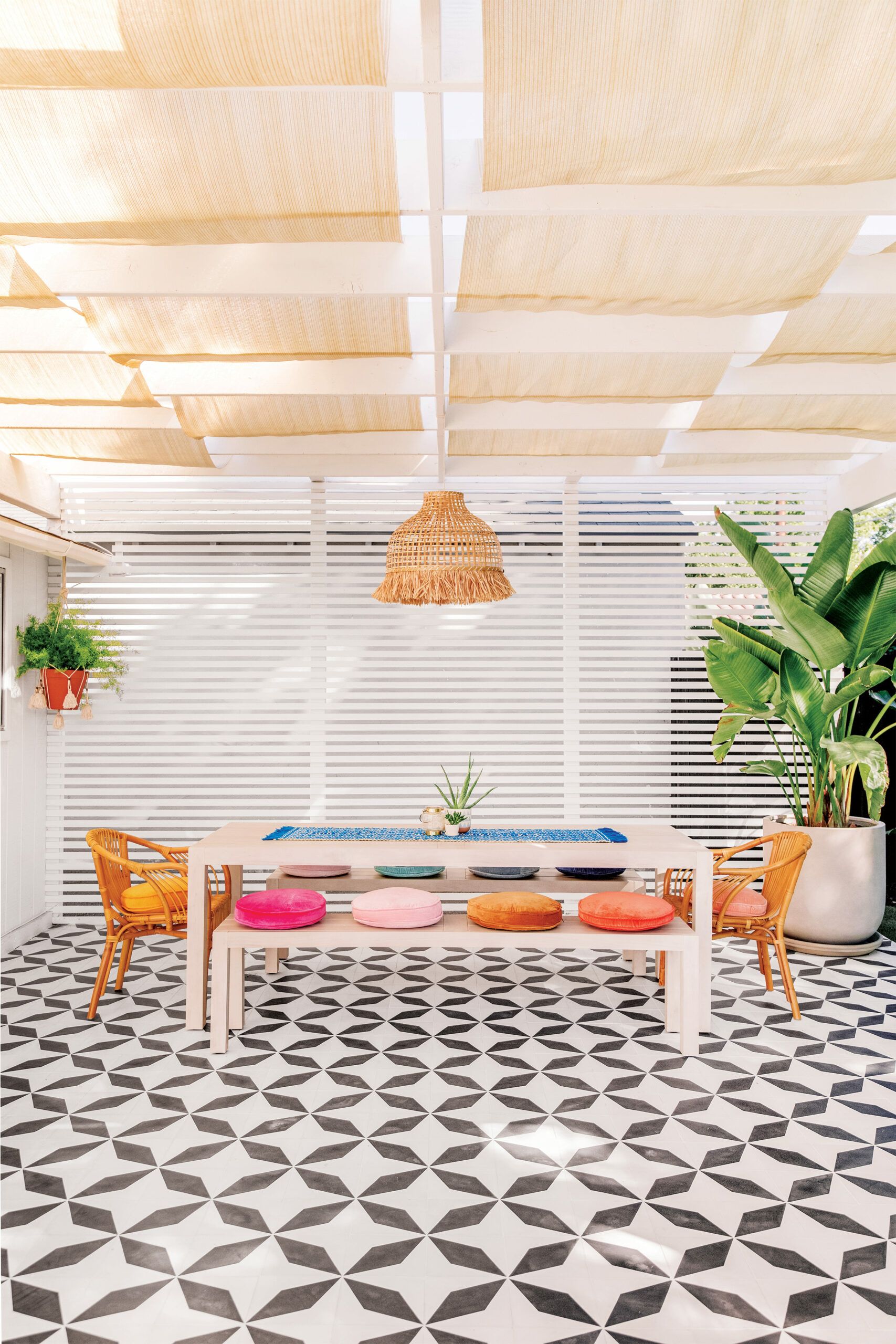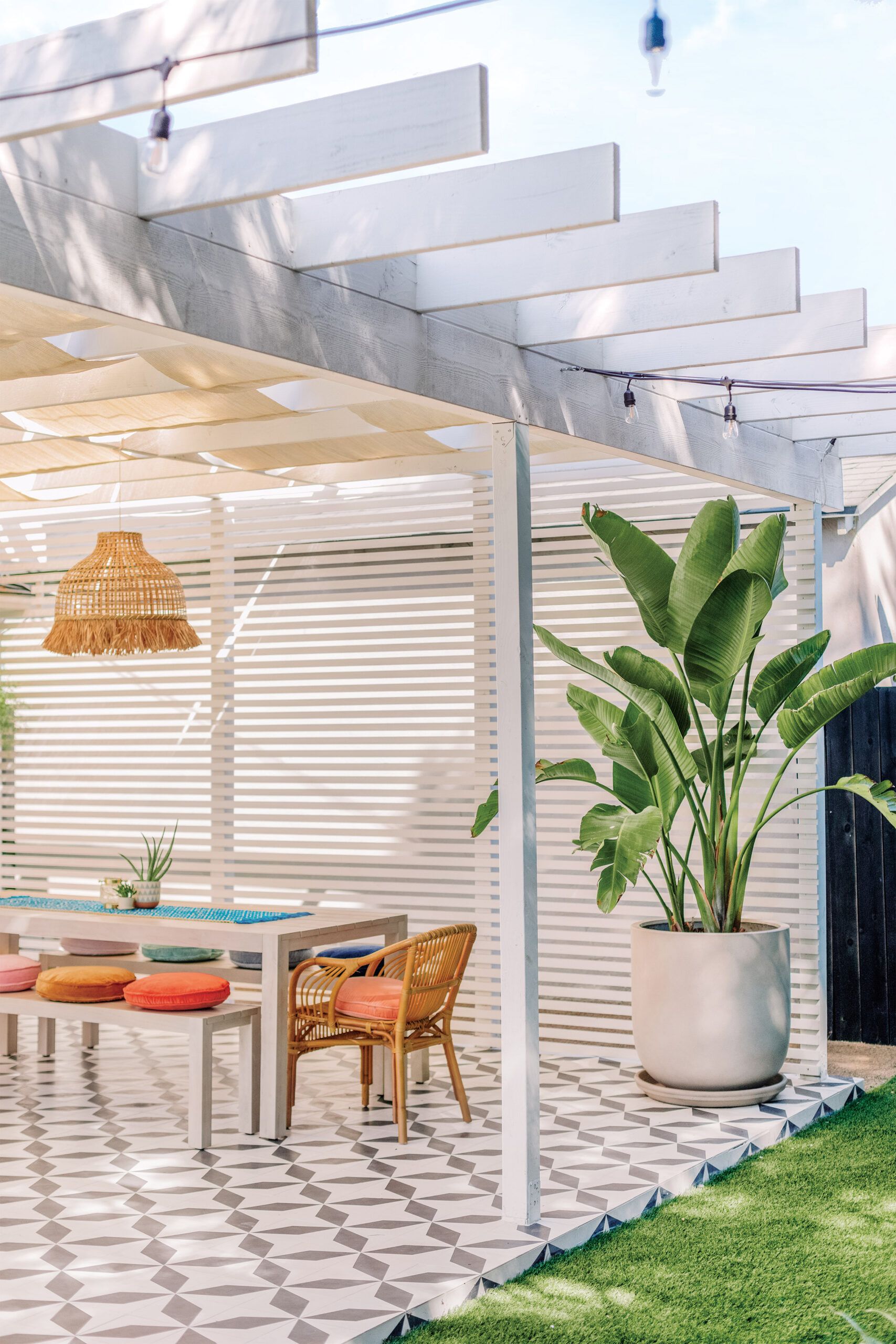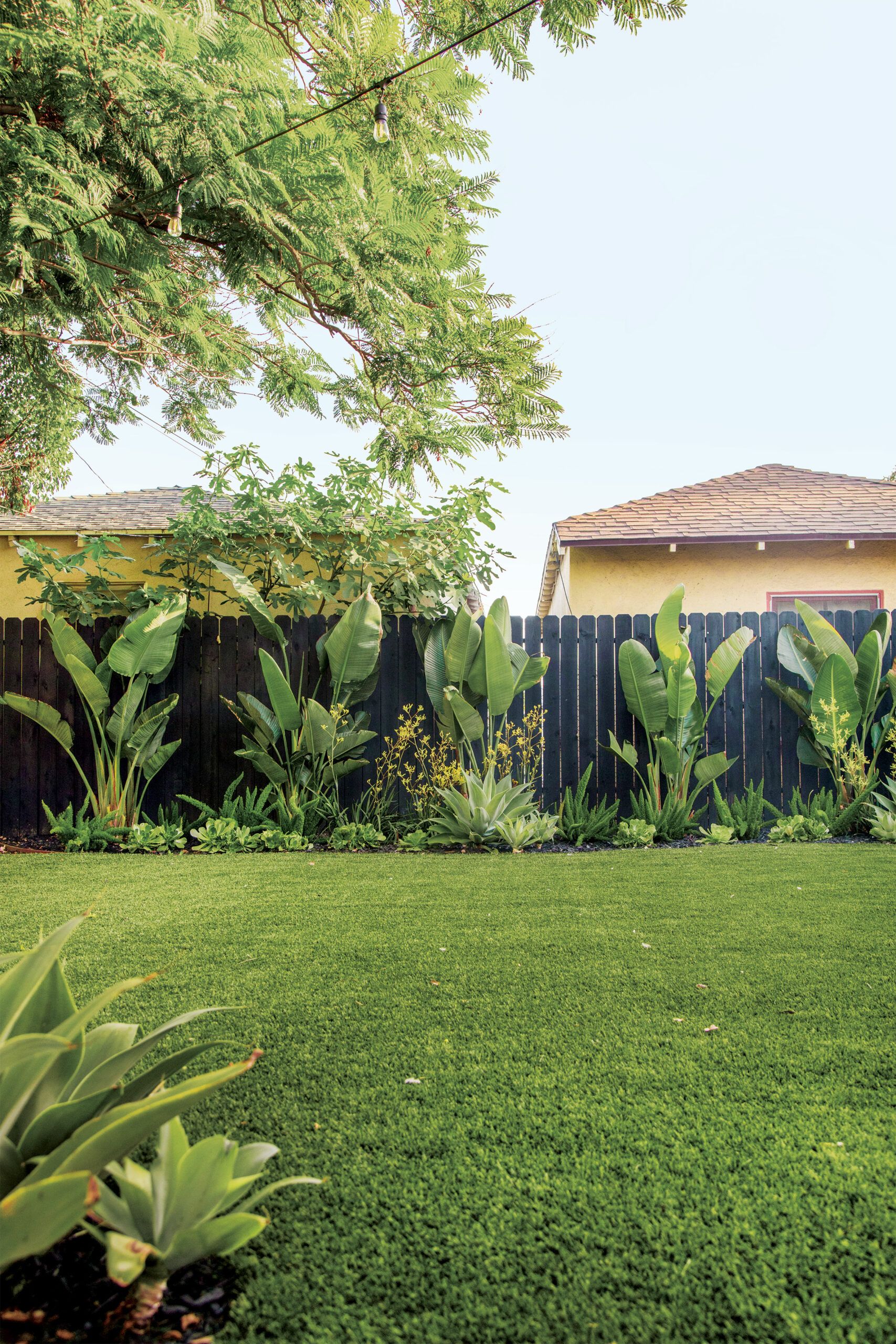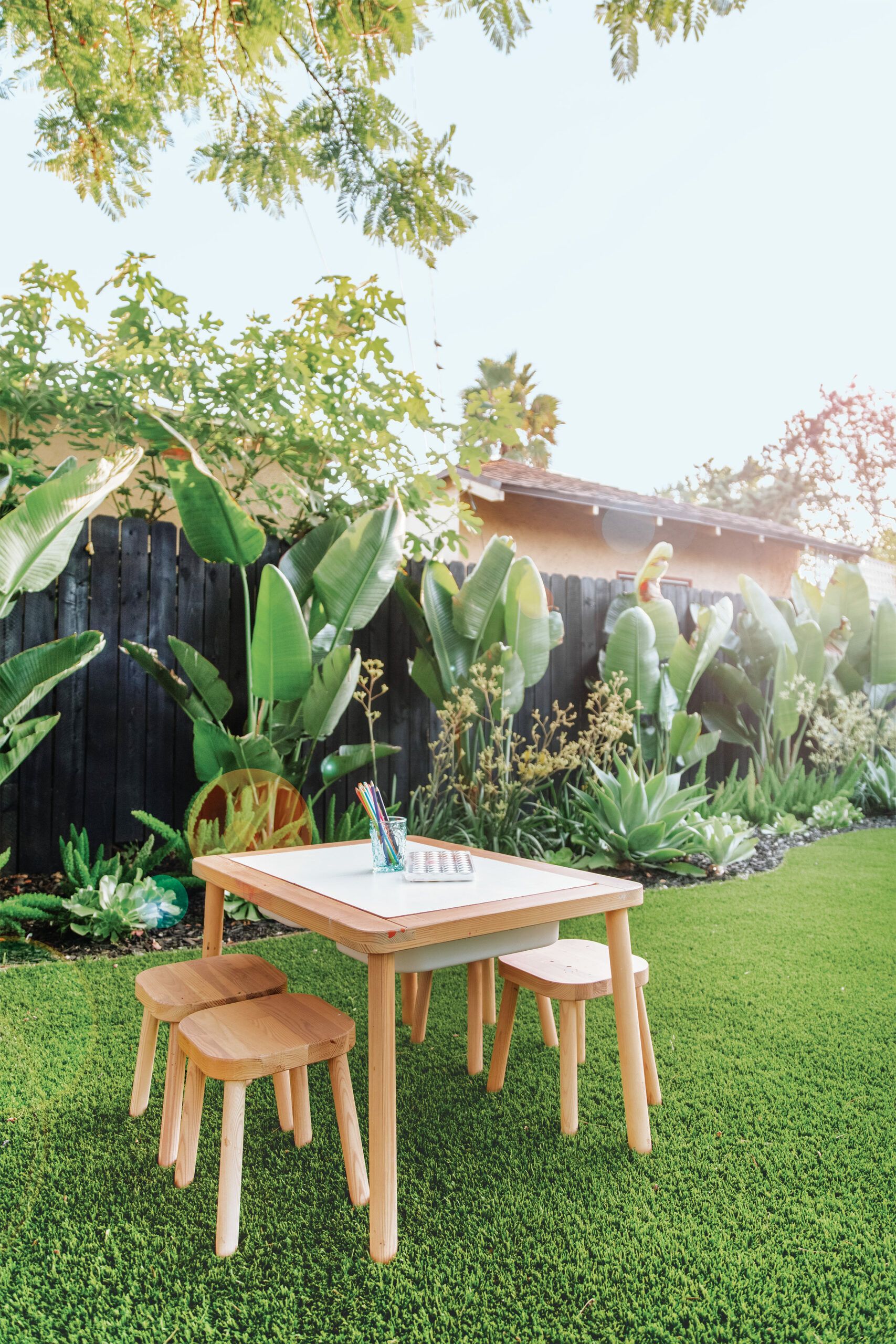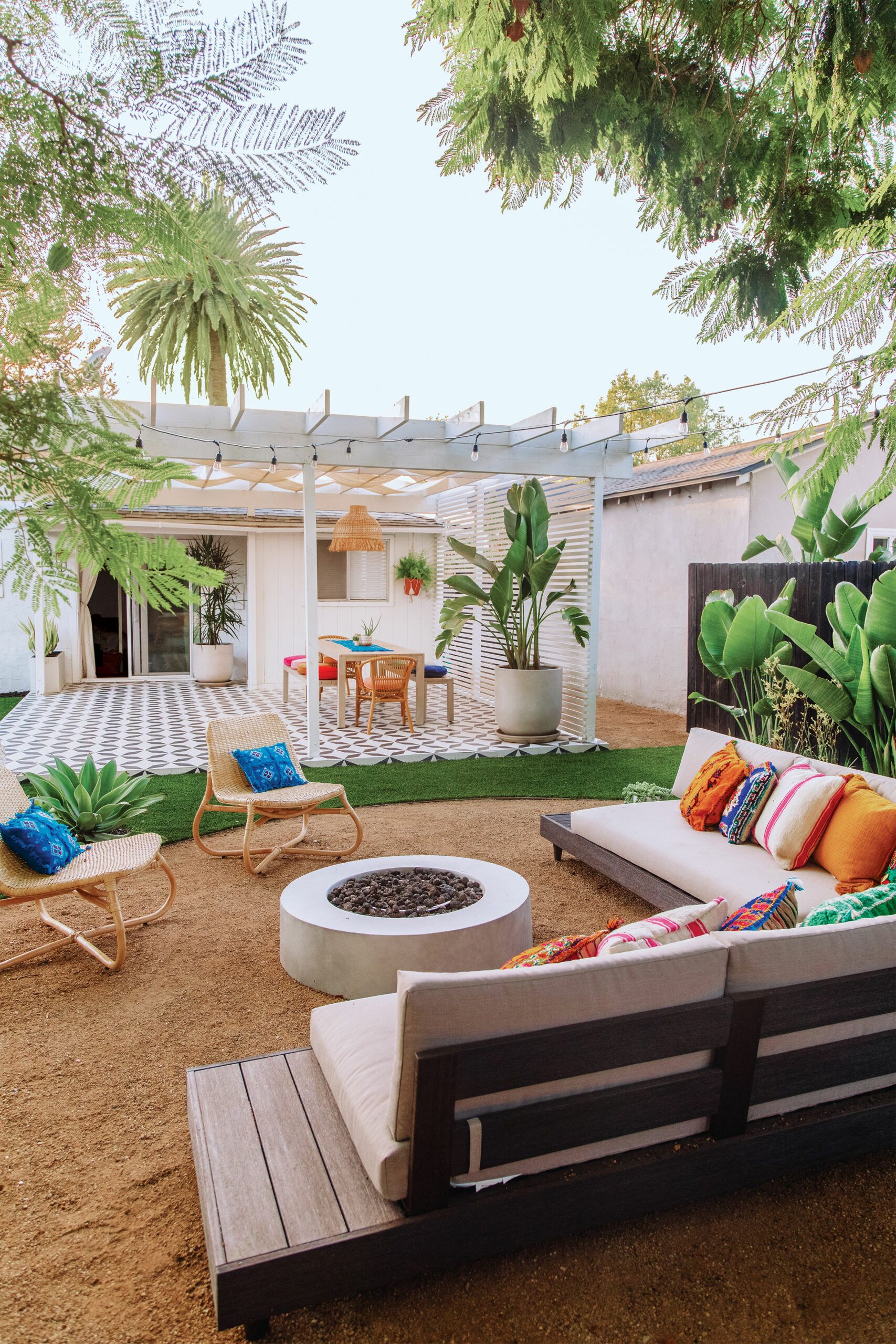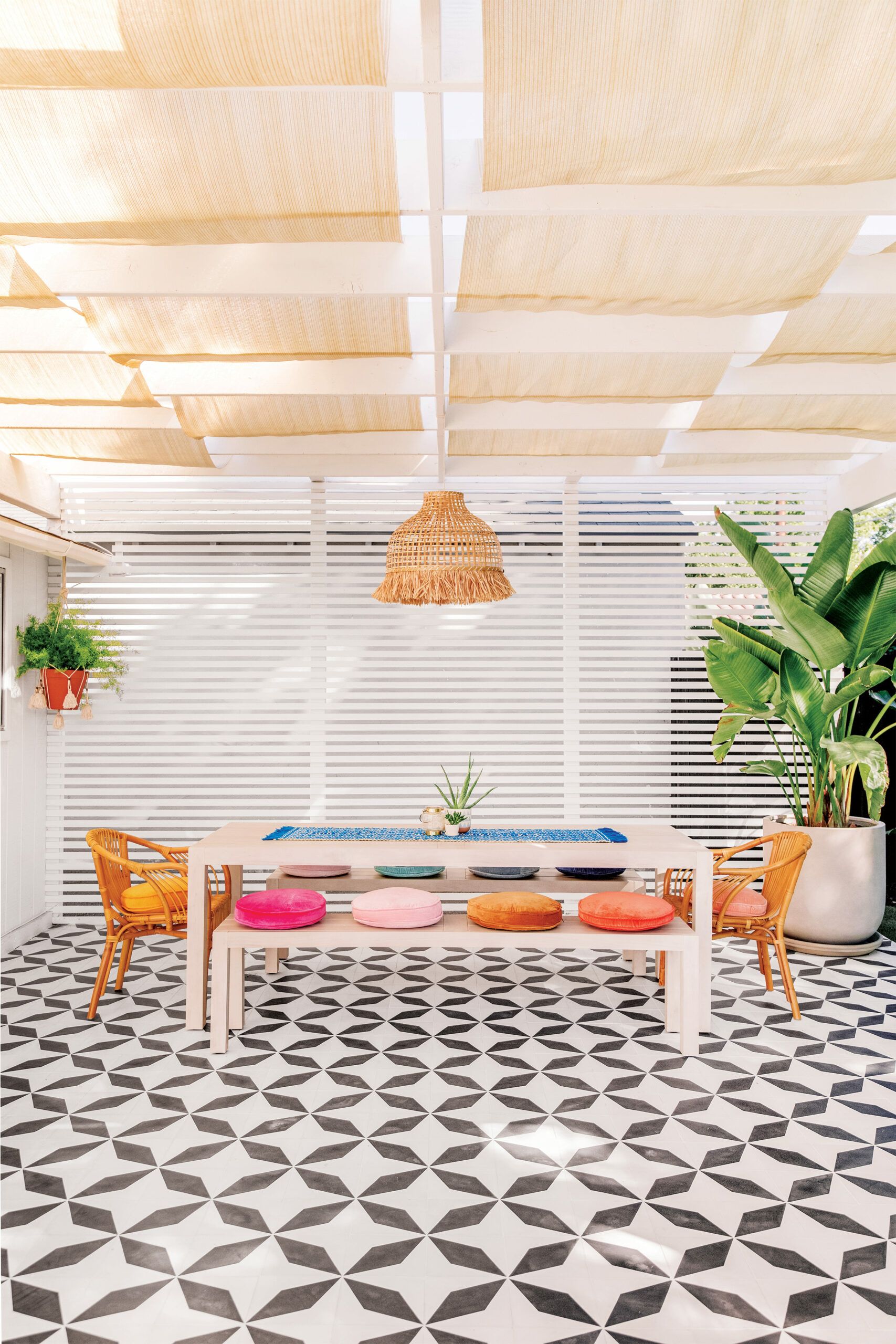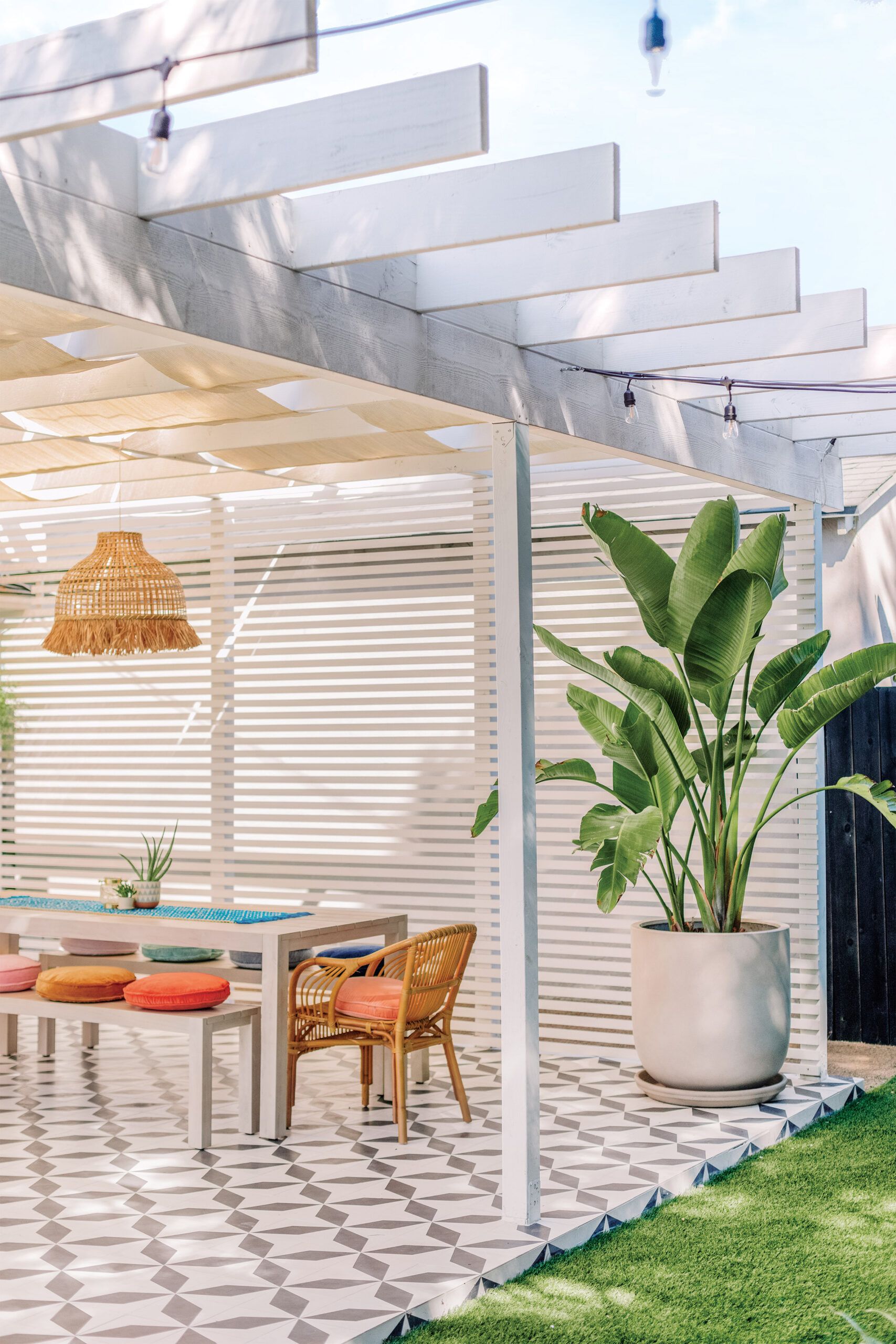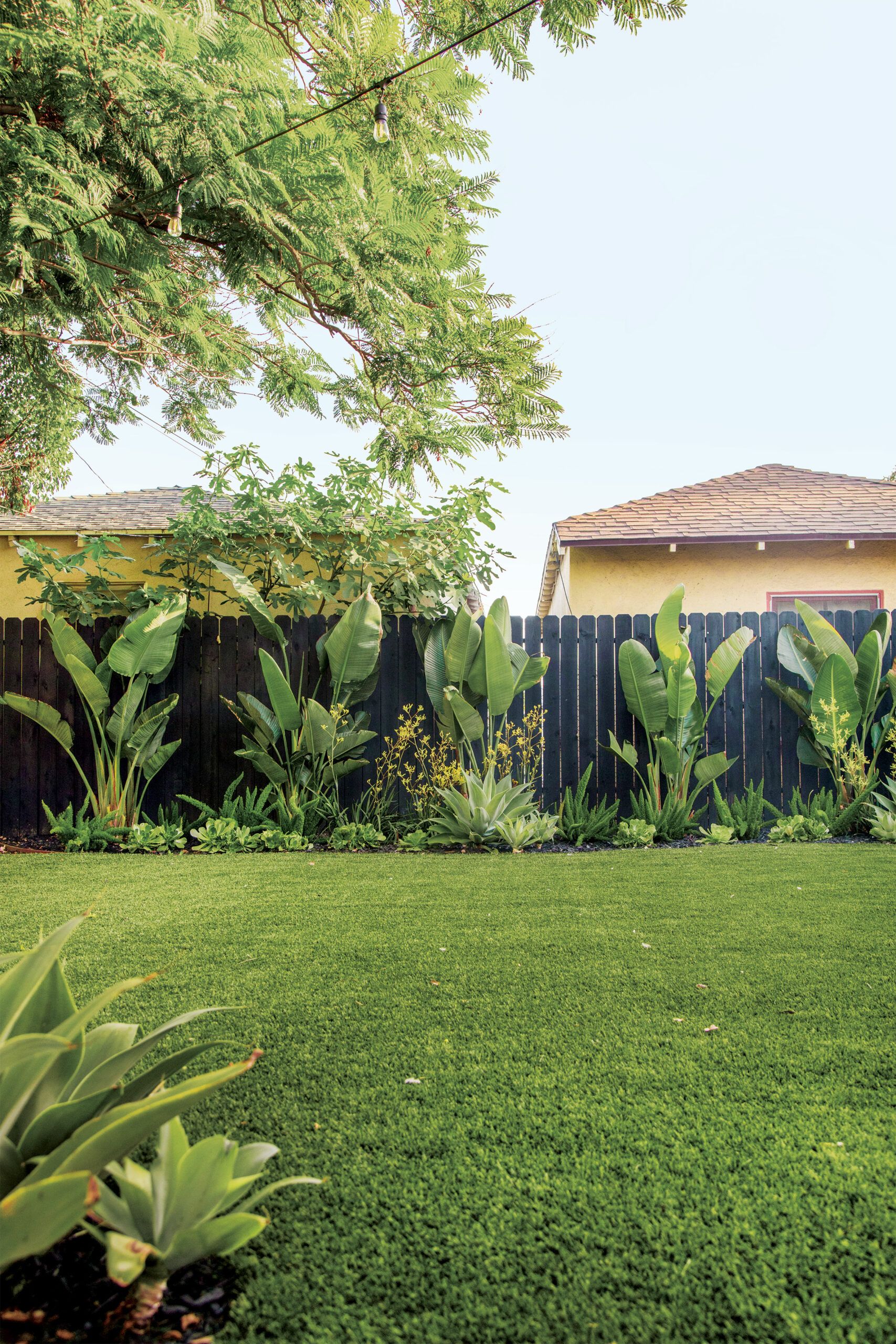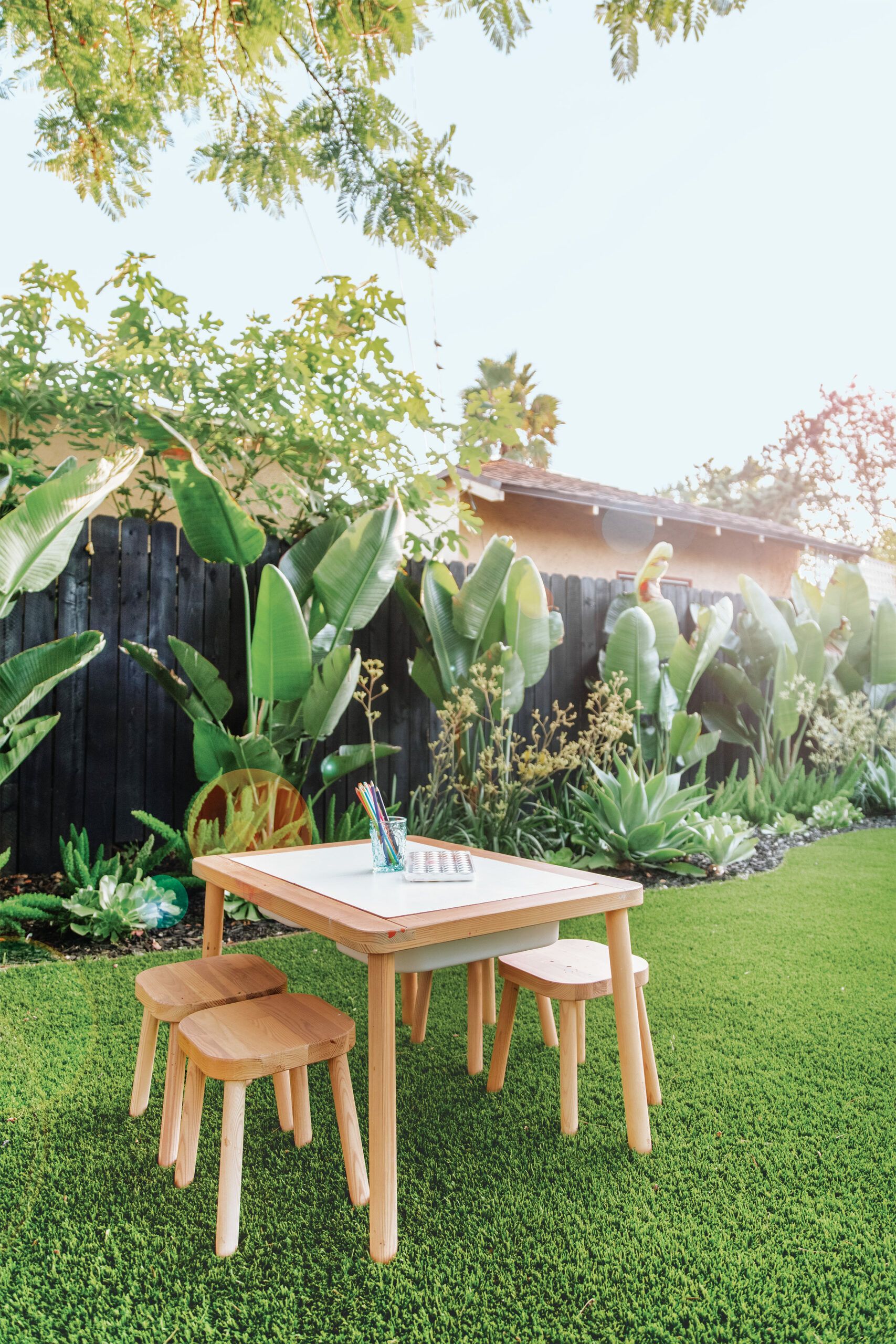 Landscape Plan
The Mindells' yard features defined zones for dining and gathering, as well as an open area for play. Here's what they did: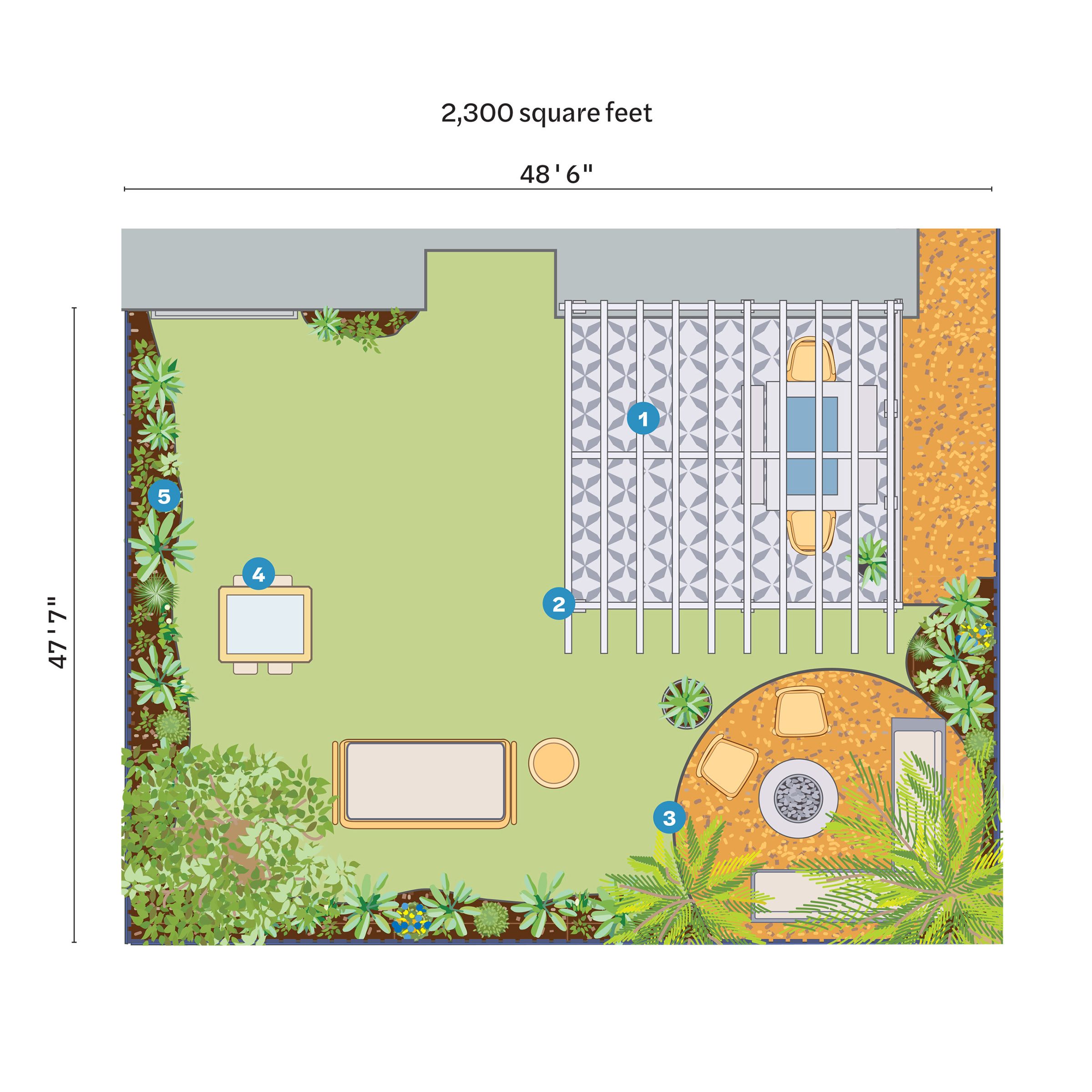 Kept the 353-square foot patio, removed the mortared flagstone, and leveled the surface to accept tile.
Rebuilt the existing pergola, reusing the two 4×4 posts and the 2×8 beam closest to the house. The rafters are supported by an additional beam in the center; a slatted wall on one side adds privacy.
Removed an in-ground hot tub and its surround, dug out the area, hooked up the gas fire pit, laid gravel, and then topped it with DG, which was watered, rolled, and compacted.
Set up a kids' crafts/ snack table in the open area. Furniture covers protect the furnishings when it rains.
Replaced rotting pickets around the perimeter of the yard, stained the fence black, and added layered plantings in front of it.
TOH Pro Tip: "Clearly defining activity areas helps maximize an outdoor space, so think about how you really want to use the yard for kicking back, entertaining, and giving kids room to cut loose." -RACHAEL FREITAS, designer and owner, UPCOUNTRY Plant + Design
Get the Look
These stylish finds stand up to the elements with sleek lines, earthy textures, and easy-care finishes.