Easy Access Fire Pit Spark Screen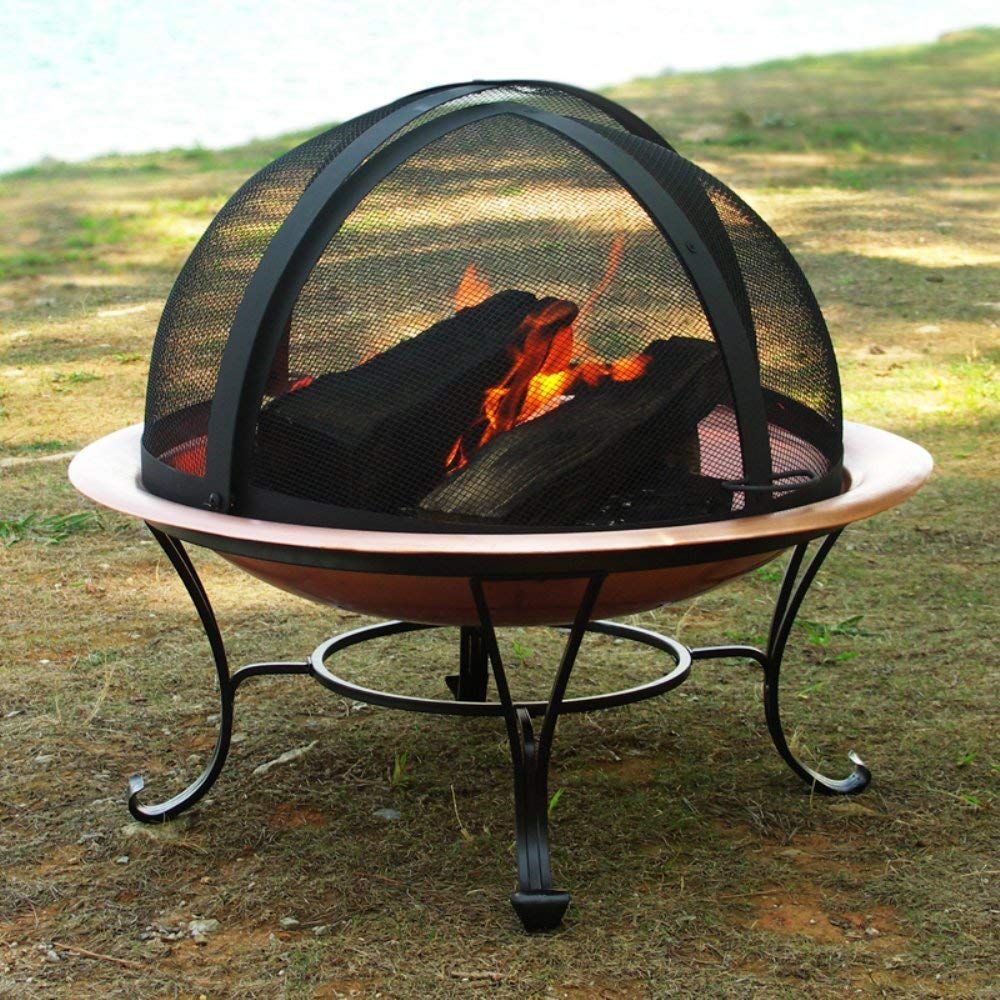 A screen above the pit stops sparks from flying out and shields admirers who lean too close to the flames. This 24-inch dome has swinging doors.
About $39.99 at Amazon
Spitfire Grill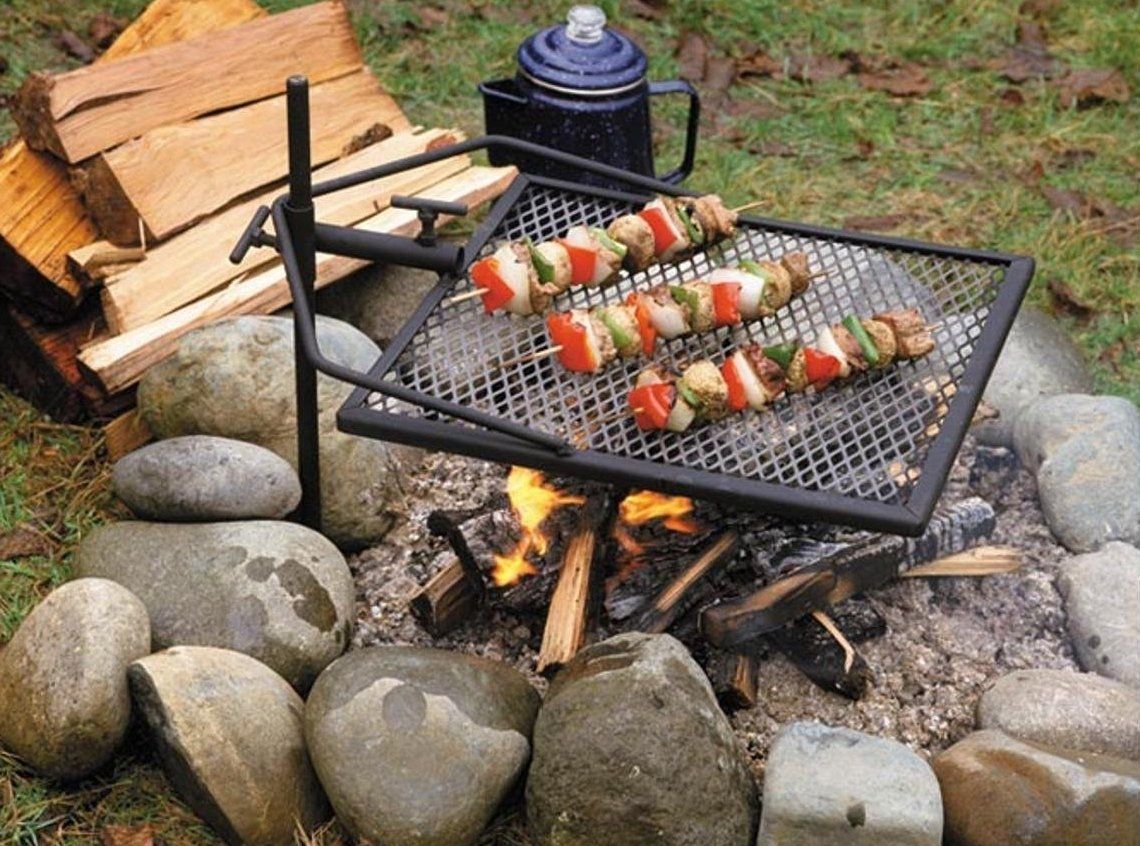 Who needs a grill? Do some open-fire cooking instead. The height on this grate adjusts to vary cooking temperatures.
About $52.58 at Amazon
Grubstick Kit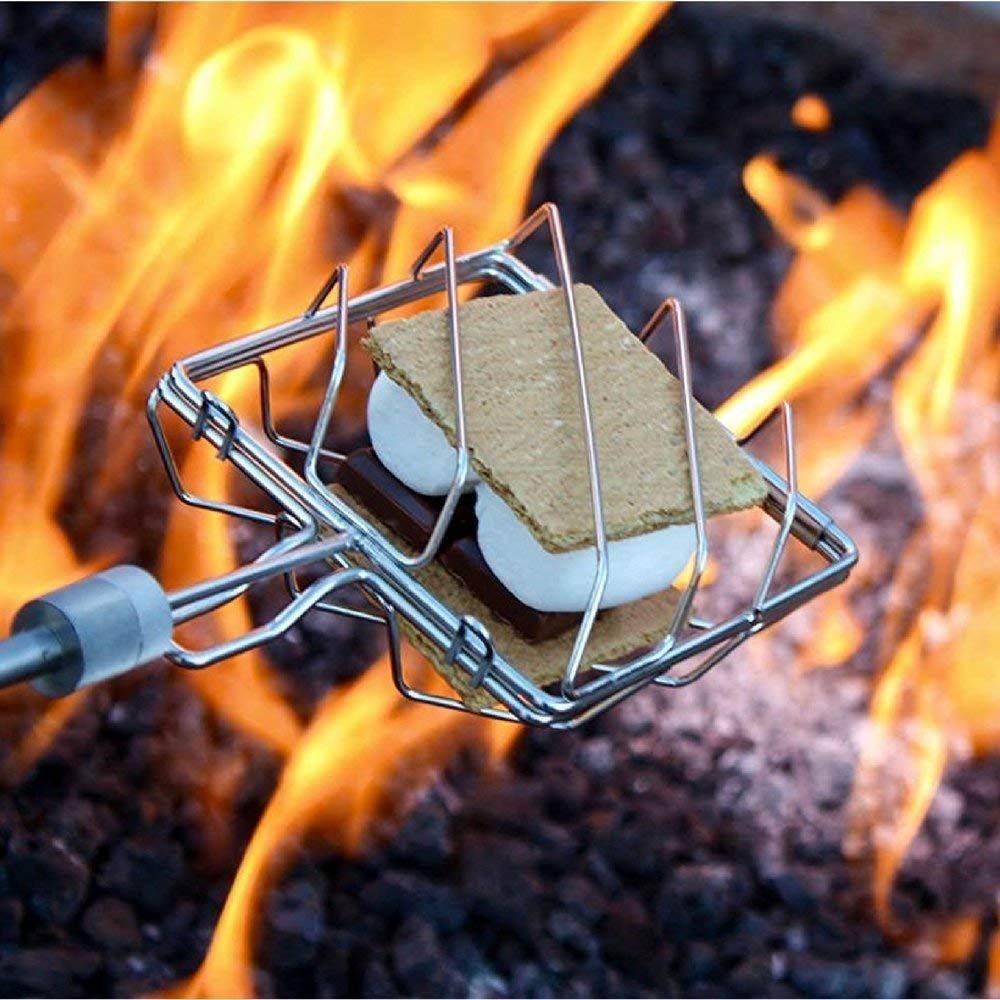 A good campfire needs snacks—mass-produced works best. Cook things up easily and safely with telescoping helpers like these.
About $24.95 at Amazon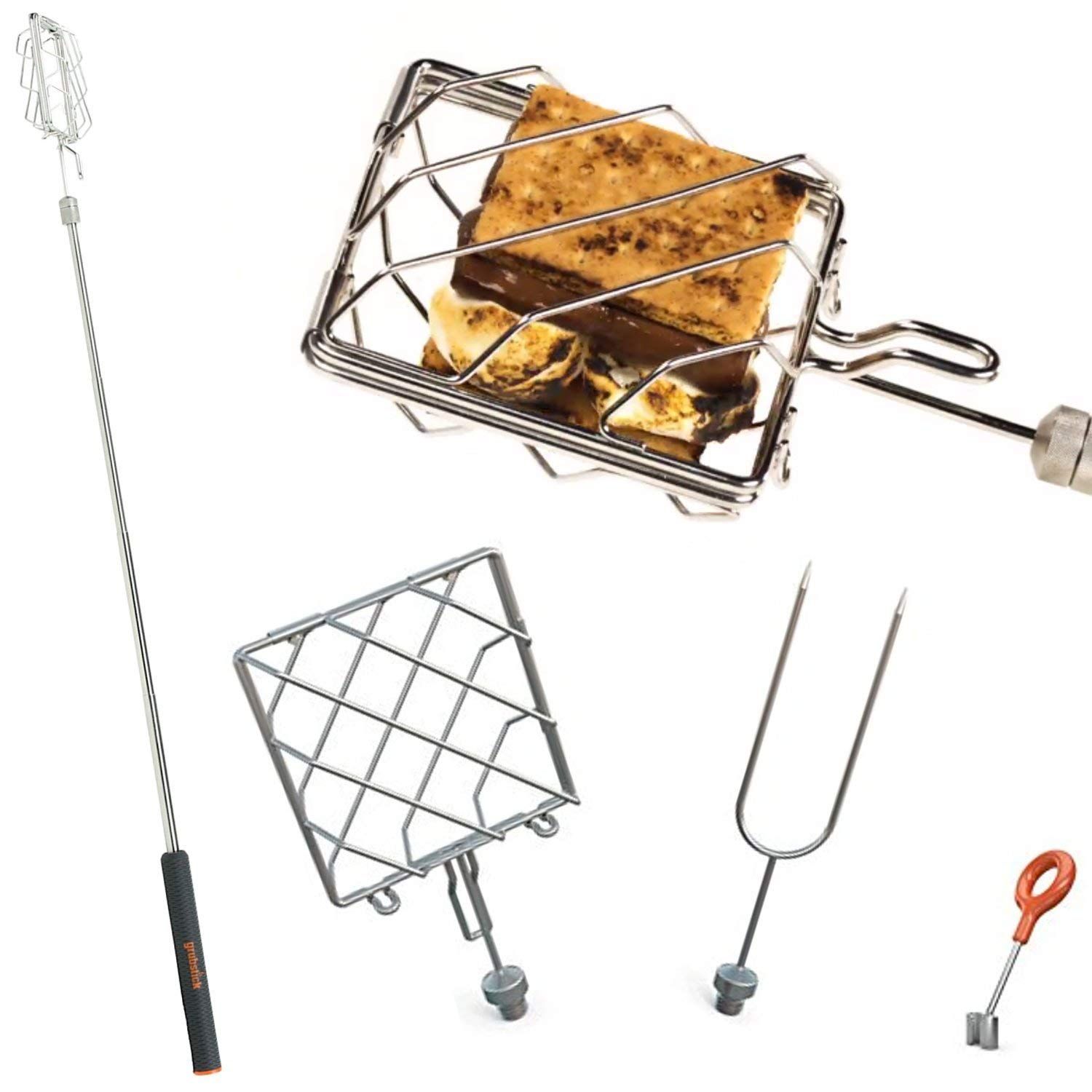 FYI, here's the full Grubstick kit.
Open-fire Popcorn Popper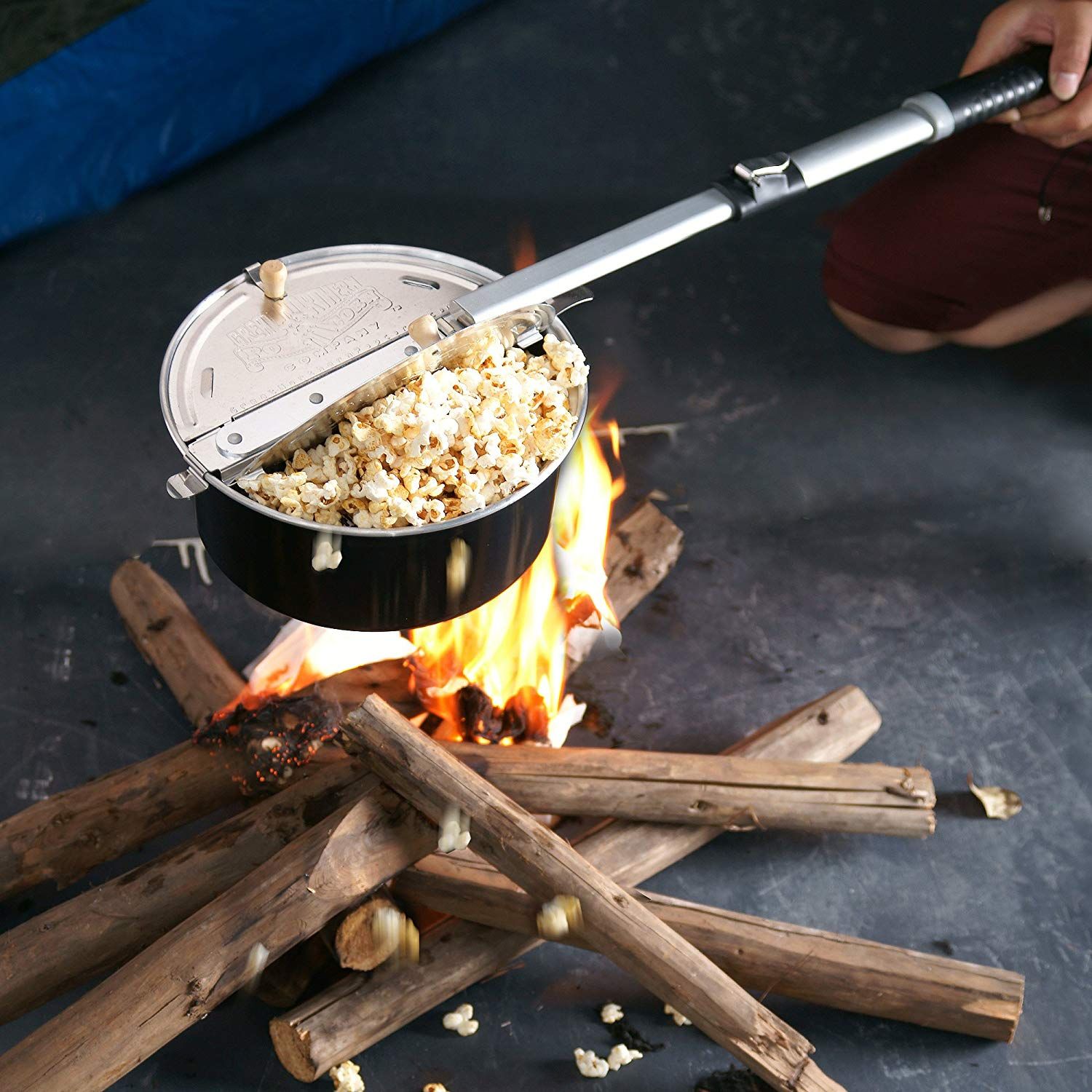 Fill an old-fashioned popcorn popper with kernels and oil and start the ghost stories.
About $18.88 at Amazon
Safety Gloves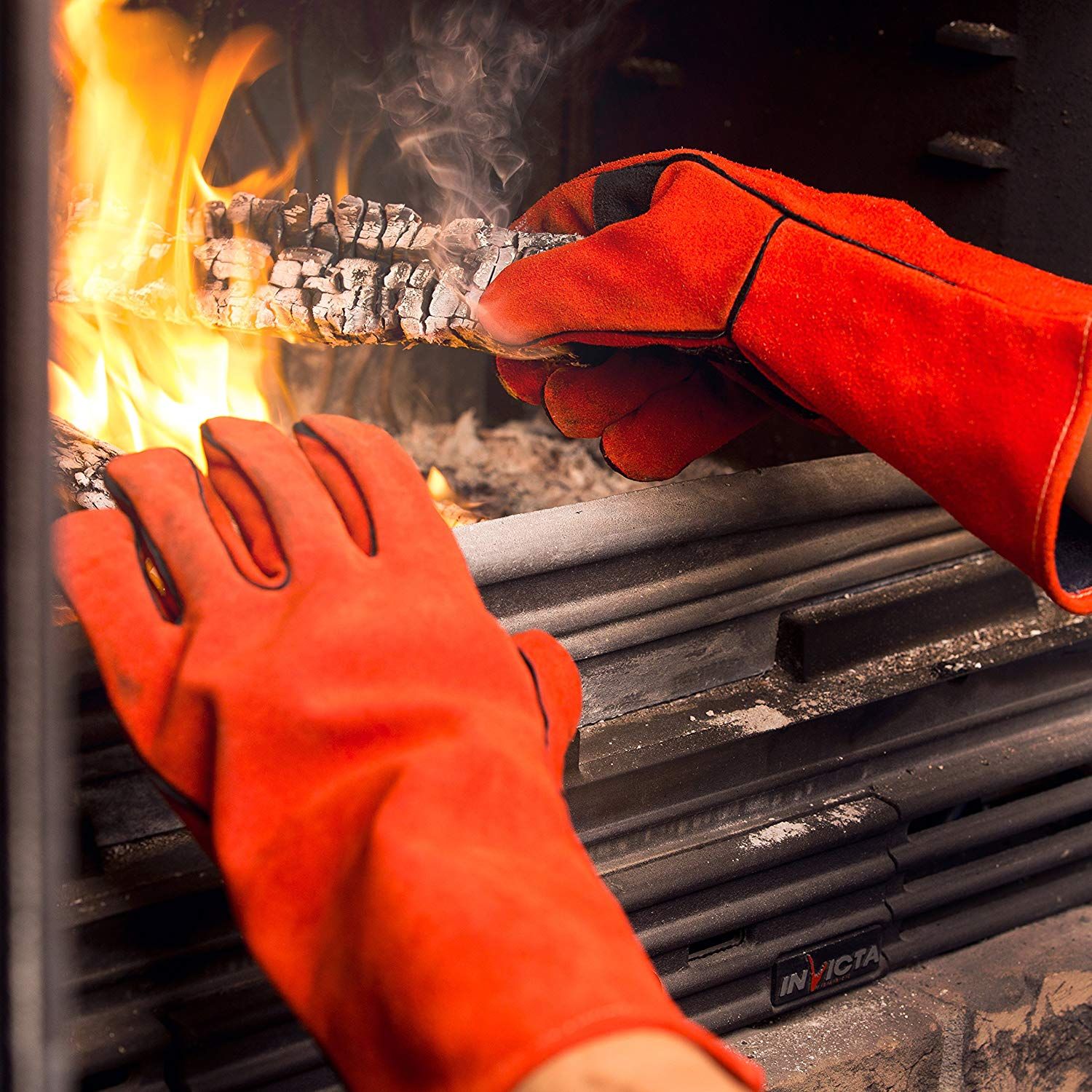 Keep a galvanized-tin bucket filled with sand by the fire for a quick lights-out. Add a pair of fireproof gloves to your safety arsenal in case you need to reach into hot coals.
About $12.99 for gloves at Amazon
Fire Glass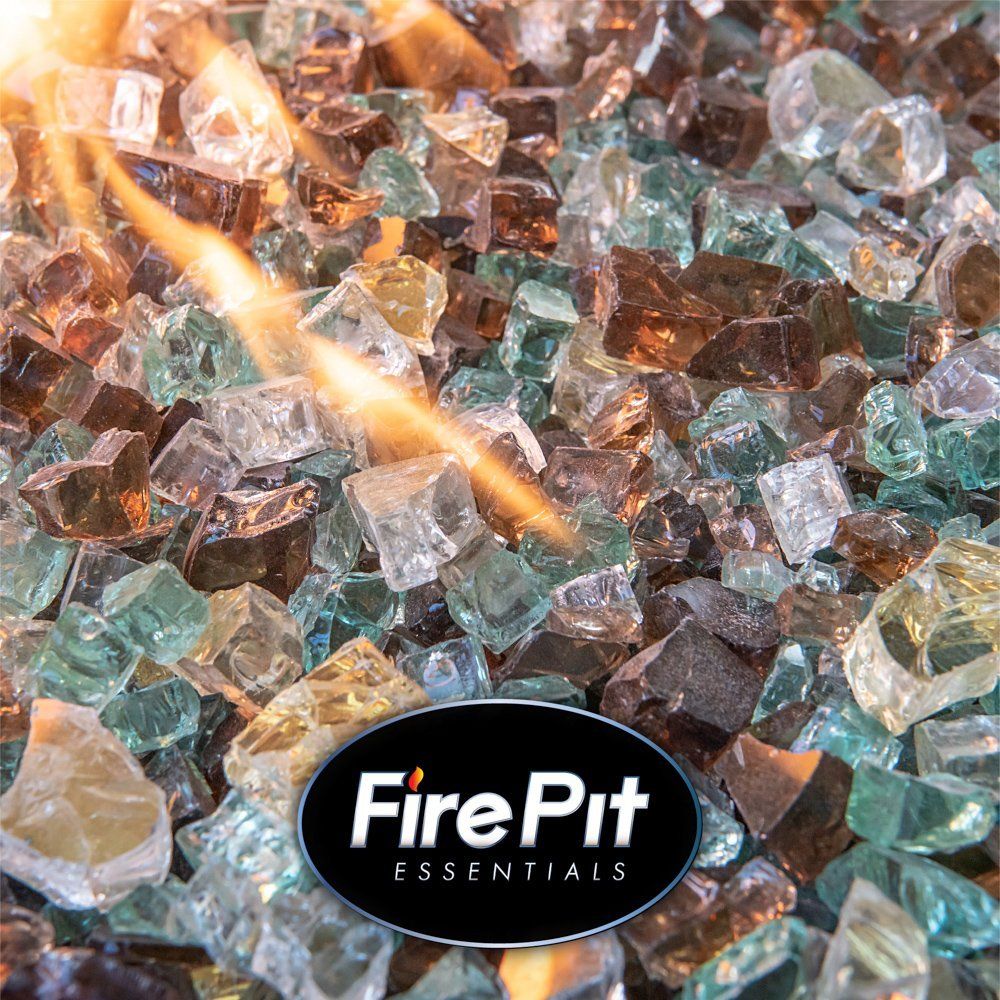 Give guests a light show with decorative glass that makes for a glittery fire.
About $39.99 at Amazon
*This post includes affiliate links. Thanks for your support!