The outdoor living trend has become increasingly popular over the past few years. And not many things can enhance your yard quite like a stunning deck, cozy furnishings, and custom accent pieces, crafted from Real Cedar.
Backyard Beauty
Ideal for outdoor applications, Real Cedar is naturally resistant to rot, decay, and insect attacks, which means anything you build with it will last longer and require less maintenance. And when it comes to sustainability, it's hard to beat—Real Cedar actually boasts a net carbon sink, meaning the wood removes greenhouse gases from the atmosphere, while other building materials emit gases. Read on for ways you can incorporate this versatile wood into your backyard projects.
All Decked Out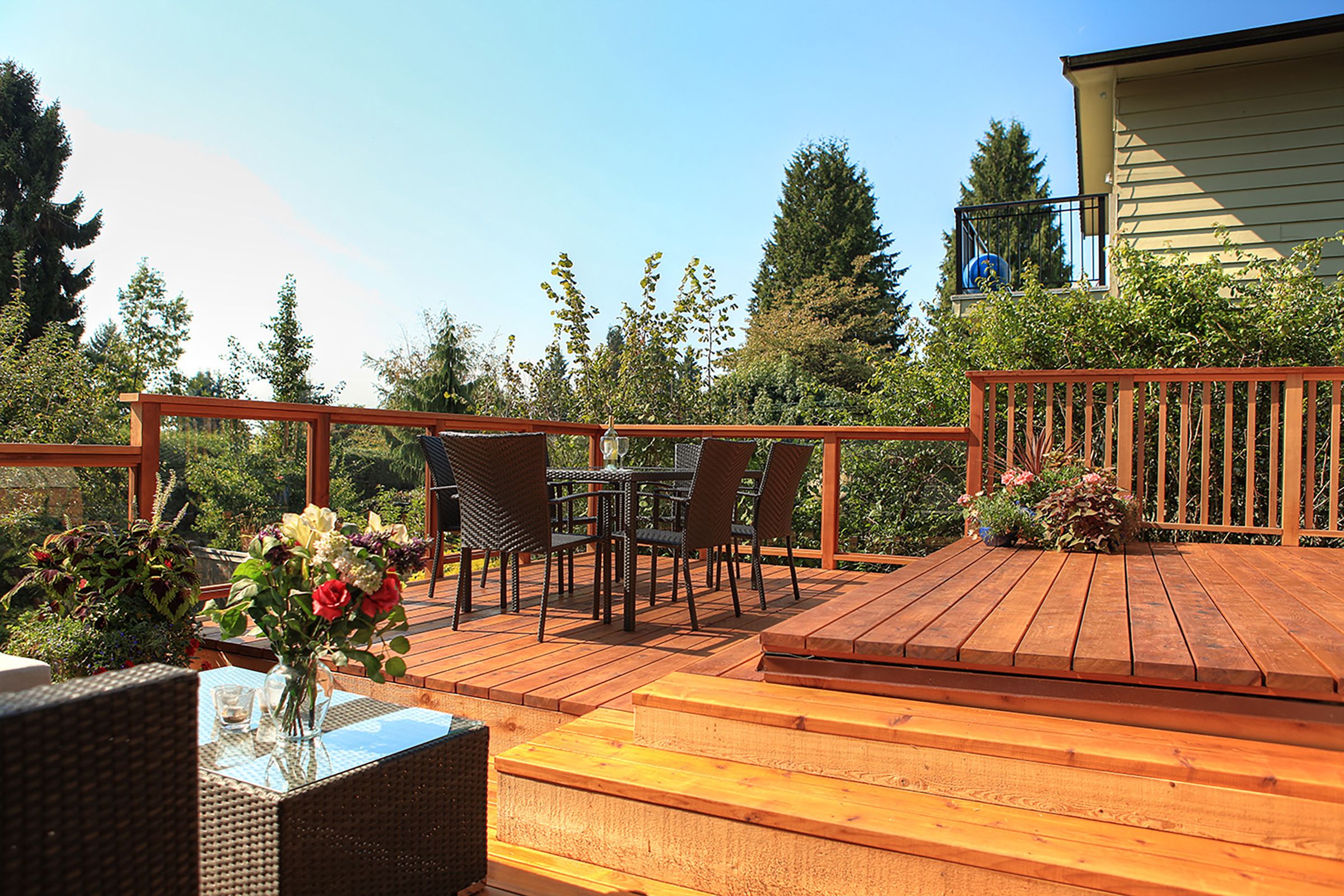 A gorgeous deck can make a dramatic statement in your yard—and Western Red Cedar is the rising star of deck materials. A trend to extend outdoor living spaces to complement natural landscaping has certainly helped boost its popularity, but there are other great benefits, too. Surprisingly lightweight, it's easy to work with, making it a favorite with contractors. And it's timeless and tough, so homeowners are confident in its enduring style and durability.
Click here to learn how to build a multi-level deck.
Add Some Shade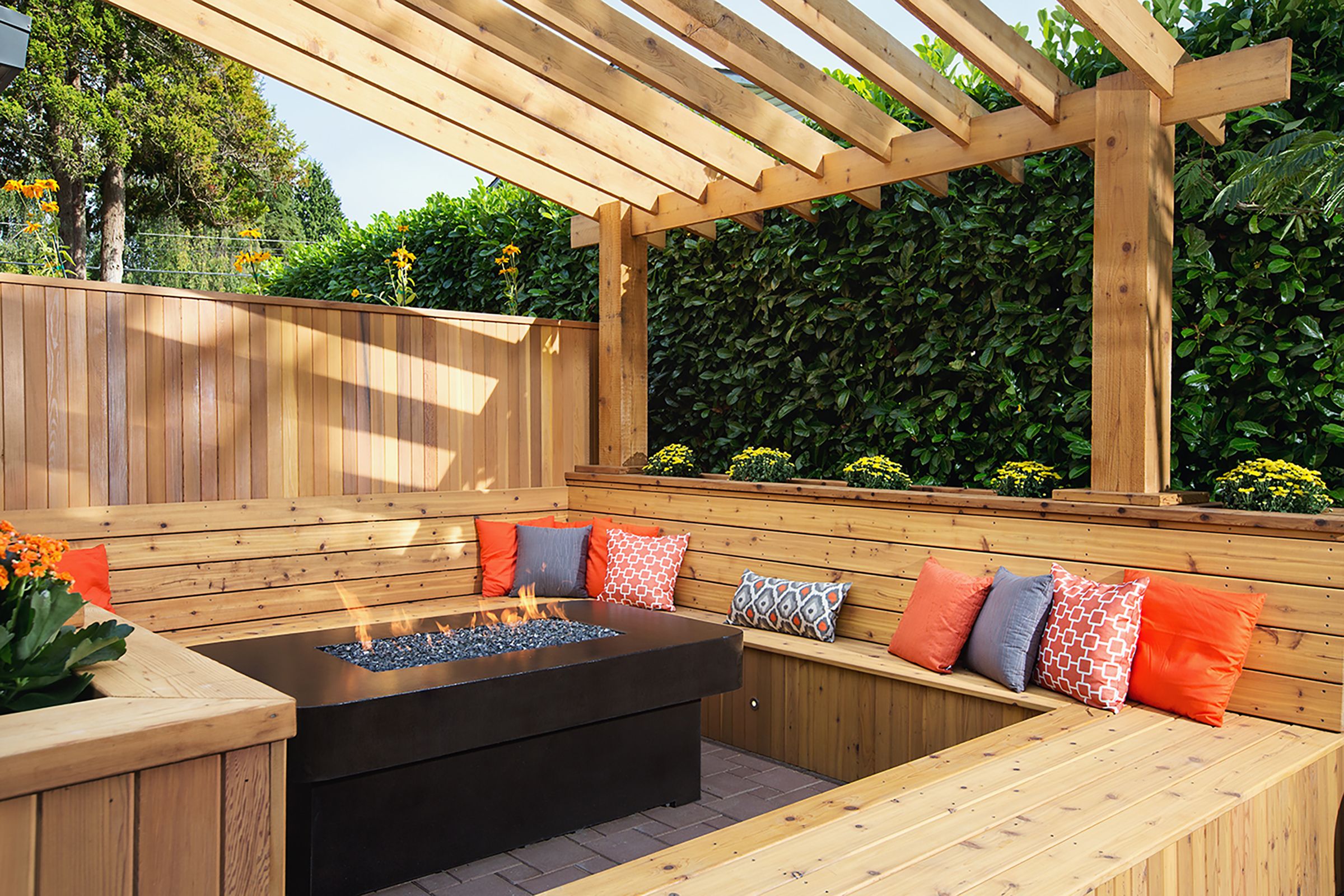 A pergola is a classically beautiful way to define your outdoor space while providing modest shade. Build one yourself with this free project plan and you'll have it made in the shade, in no time.
Privacy Please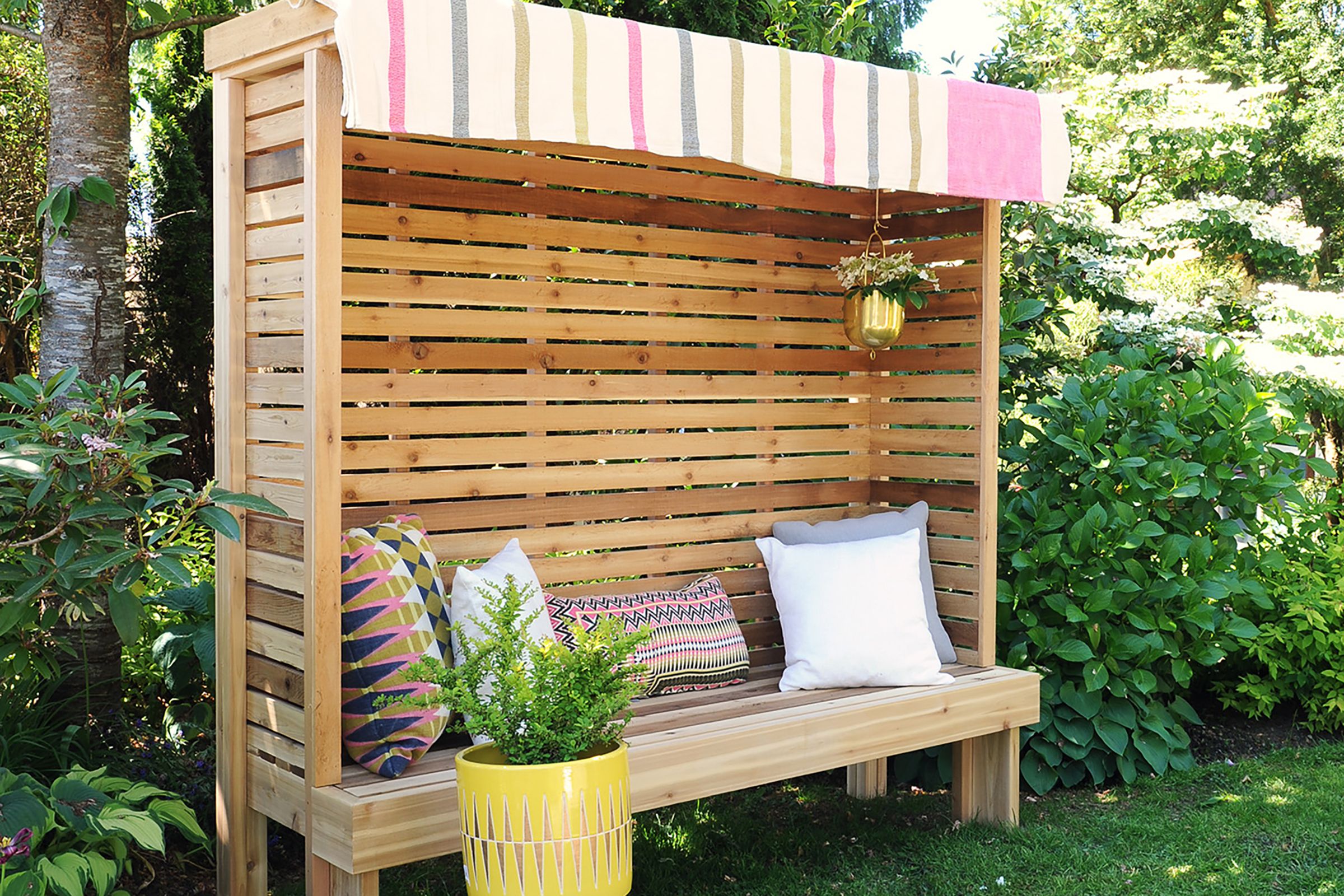 Looking for a Zen space? Perfect for relaxing or channeling your inner bookworm, this outdoor privacy nook will provide a cozy escape that you can enjoy day or night.
Build it yourself with Real Cedar's DIY project plan.
DIY Sectional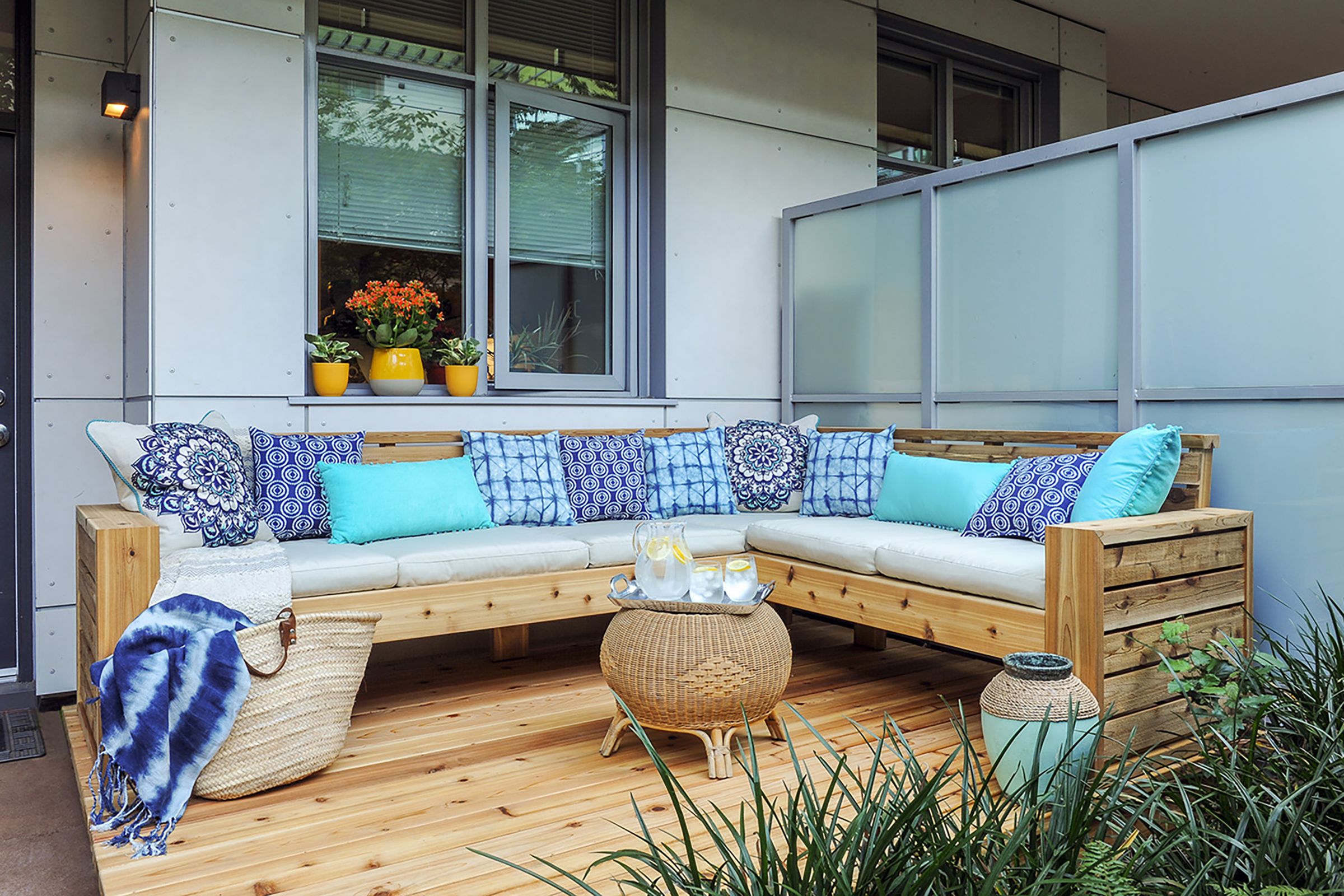 Make room for a few more. Crafted from Real Cedar, this comfy, cozy sectional is stylish, aromatic, and can withstand the weather, so it's perfectly suited for outdoor use.
The best part? It's easy to build! Download the project plans and watch a how-to video.
Dine Al Fresco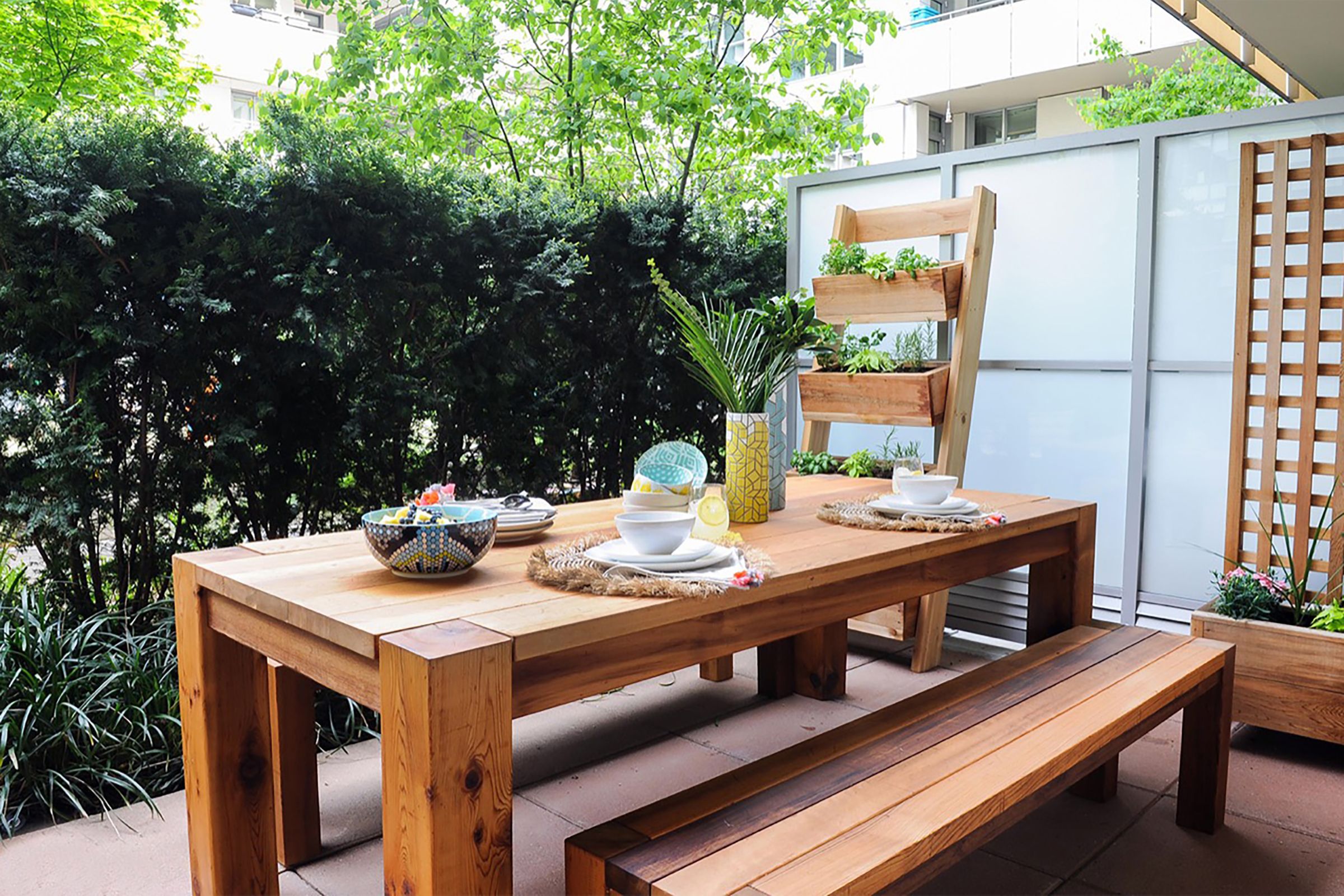 Feast outdoors in style, with this modern dining table. Its bold, clean lines are compatible with any decor. Constructed from Real Cedar, you can add a custom finish, or simply let it weather naturally to a soft, silver patina. Click here for DIY project plans.
Calling All Grill Masters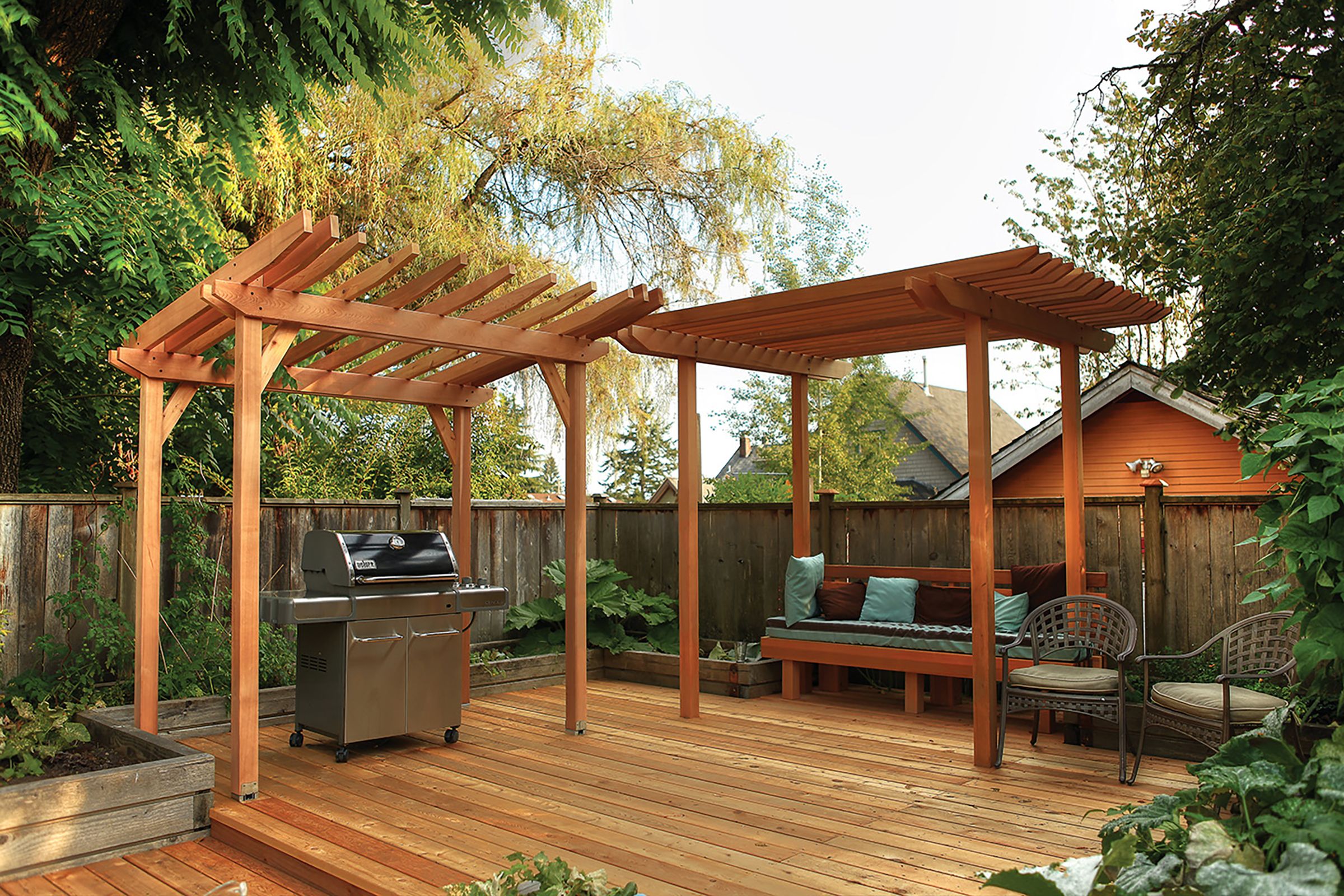 Get grilling year-round with an attractive, pergola-style BBQ cover. In warm weather, the sloped, cantilever roof provides subtle shade; in inclement weather, an optional PVC cover creates a dry zone beneath.
This DIY project is easy and affordable. Click here for a material list and step-by-step instructions.
Open-Air Cooking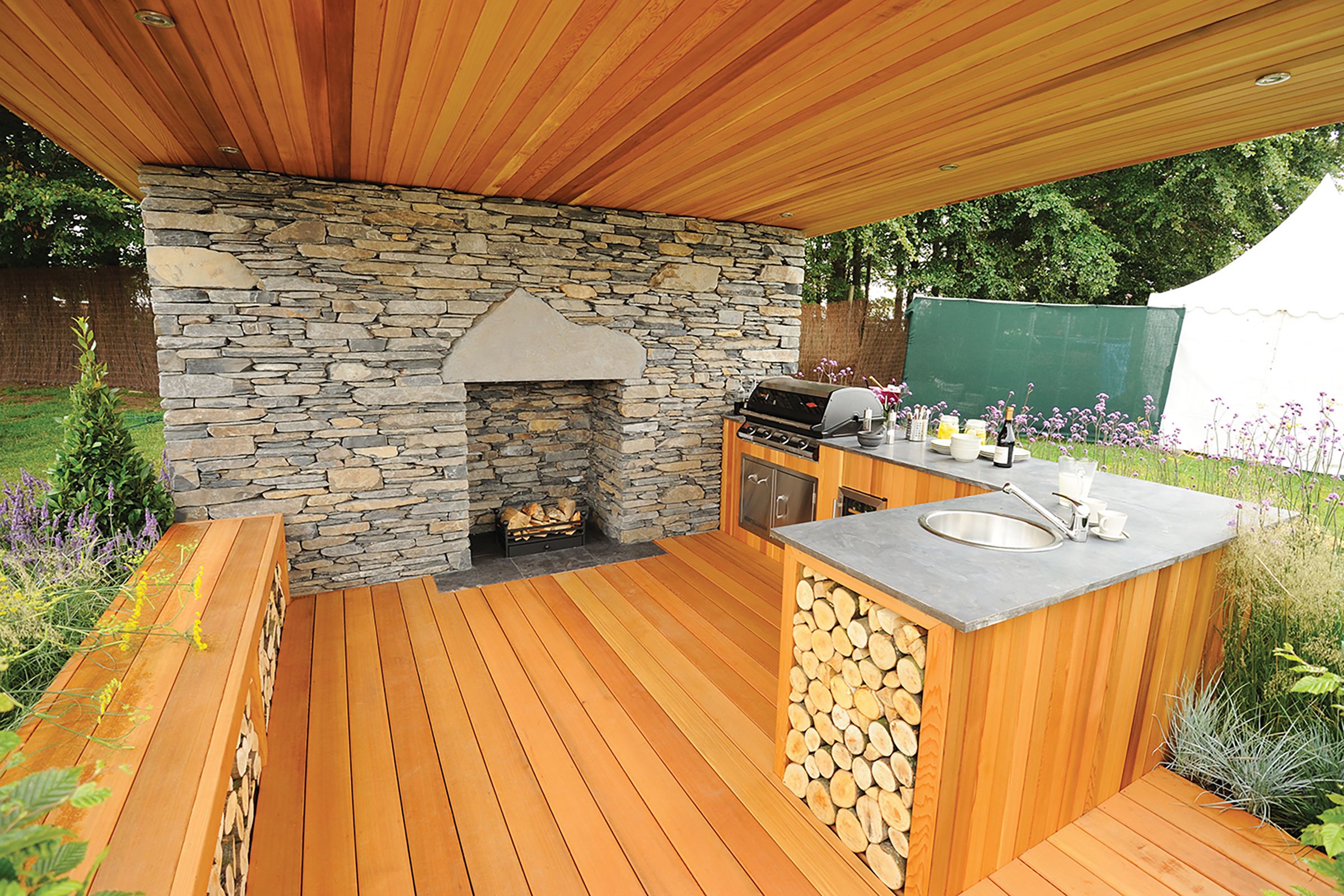 An outdoor kitchen is the ultimate way to expand your living space and increase the value of your home. For a long-term investment like this, be sure to choose a high-performance, naturally rot-resistant material like Western Red Cedar.
A big project like this doesn't have to break the bank. Check out some tips on how to lower your lumber costs.
Storage Solution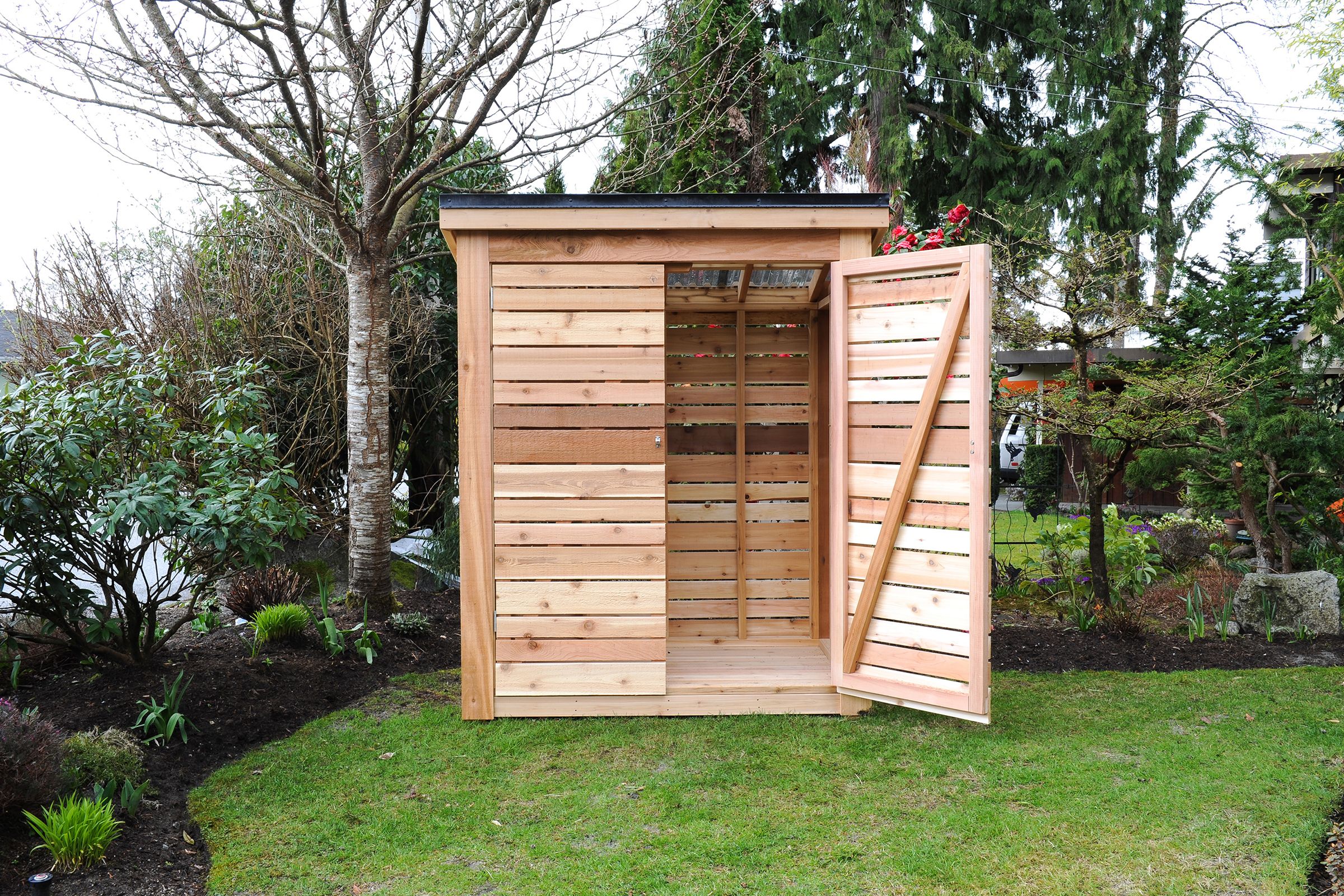 Perfect for storing everything from gardening gear to lawn equipment, a compact storage shed will keep your backyard tidy and organized. And this rustic little shed is built to last—it's crafted from knotty Western Red Cedar, or thuja plicata, an ideal building material for outdoor projects, thanks to naturally occurring preservatives in this specie of wood that make it resistant to rot, decay, and insect attacks.
Go Green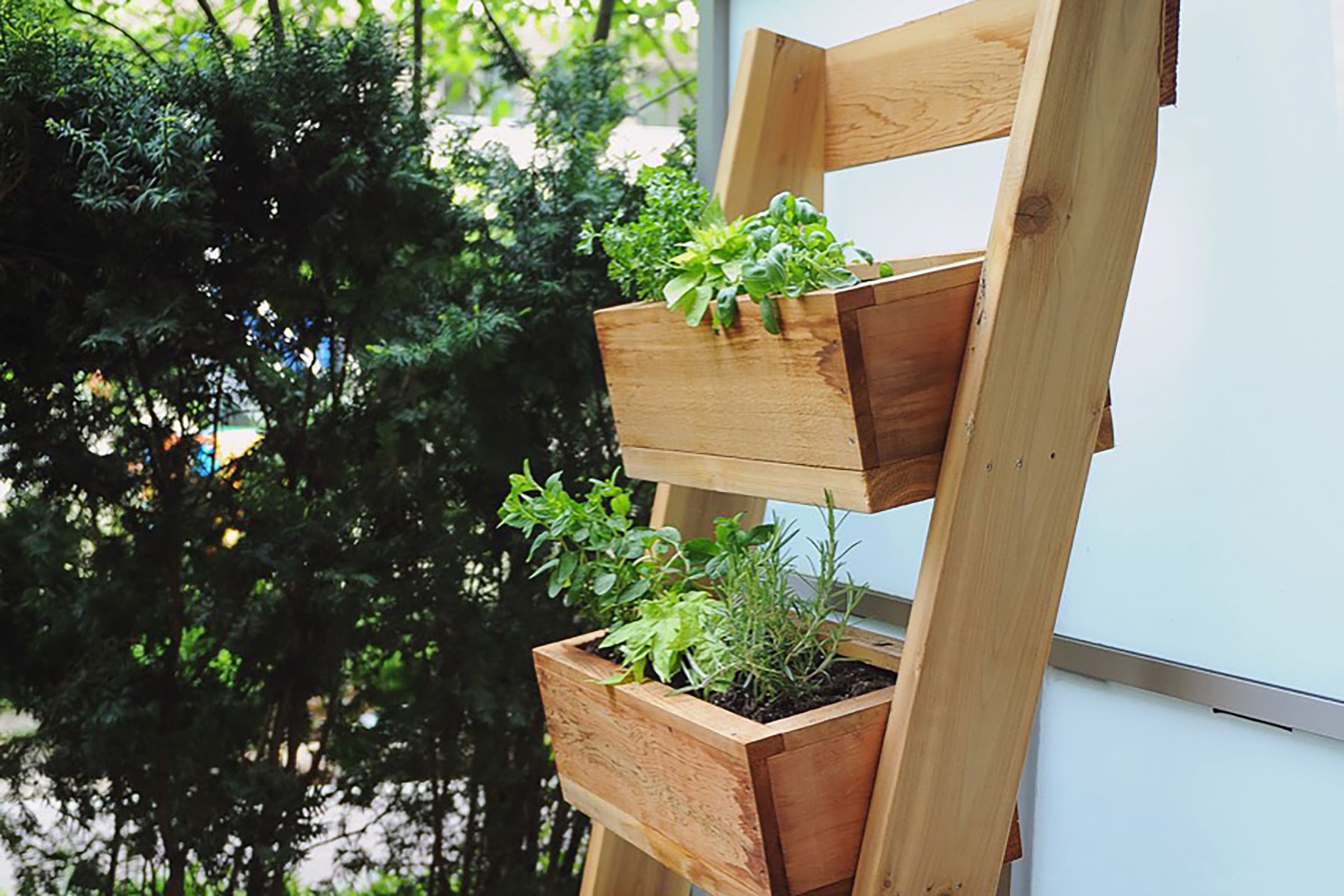 Adding a colorful garden is an ideal way to enhance your outdoor oasis. If you don't have a ton of space, a vertical planter is the perfect choice for growing flowers, vegetables, or herbs. Learn how to build one yourself, here.
In The Dog House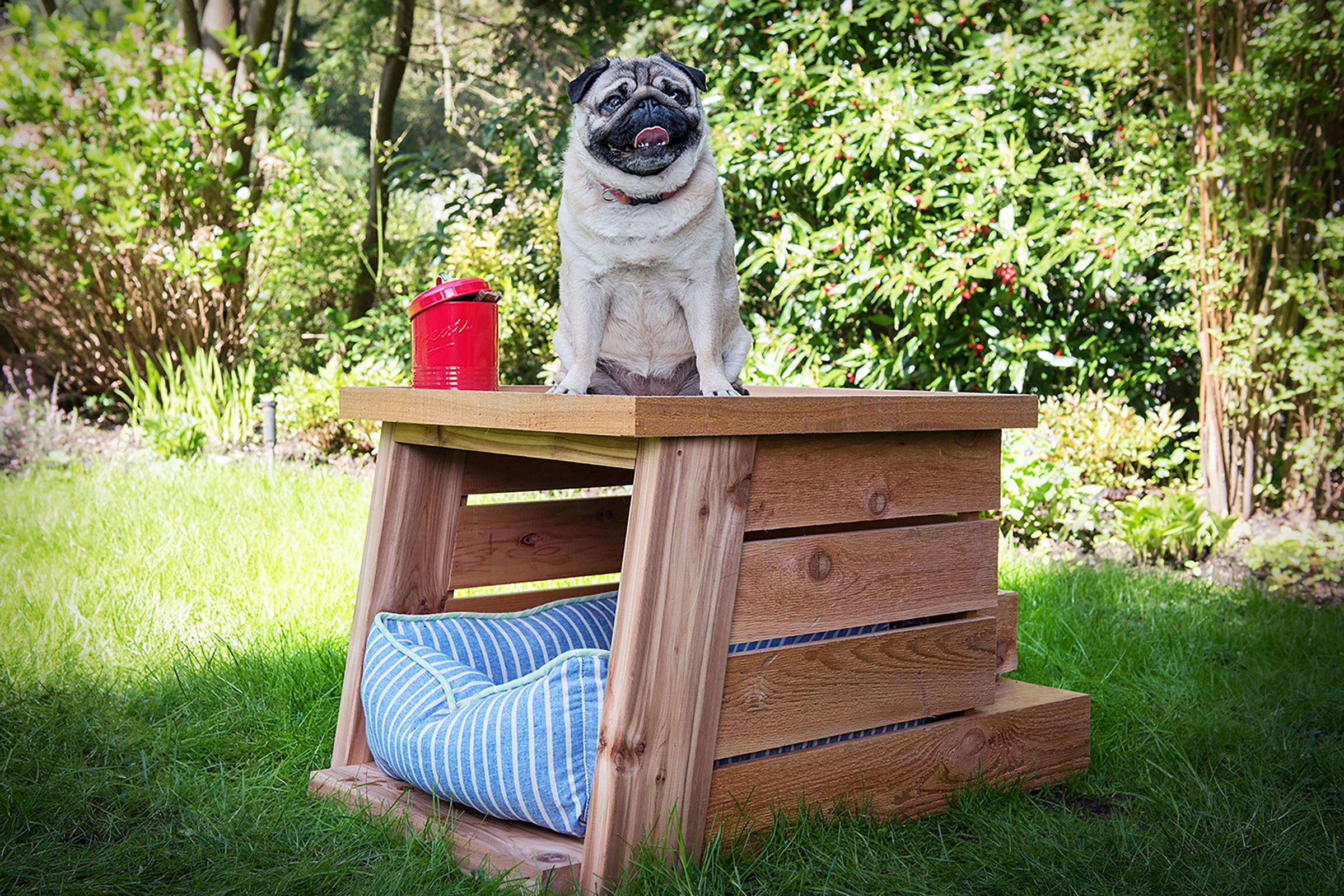 We can't forget about our furry friends. Whereas composite materials can get uncomfortably hot and even soften in the summer sun, Western Red Cedar stays cool and comfortable, even in the hottest weather. And this DIY dog den is so stylish that it can even double as a side table! Get the plans to build your own modern dog house.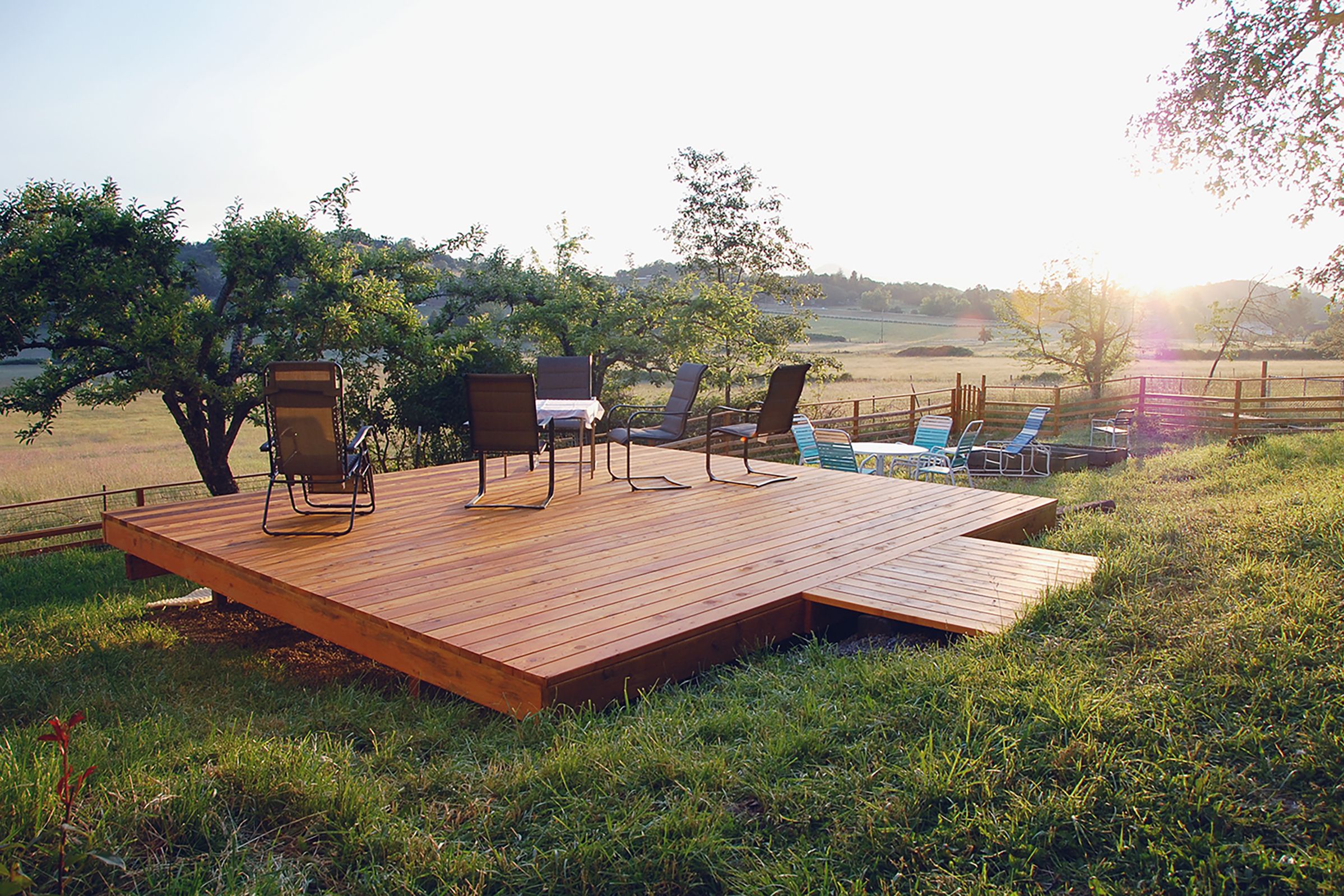 Ready to beautify your backyard? Visit Real Cedar's DIY Project Center for a variety of outdoor projects, inspiration galleries, downloadable plans, and how-to videos.