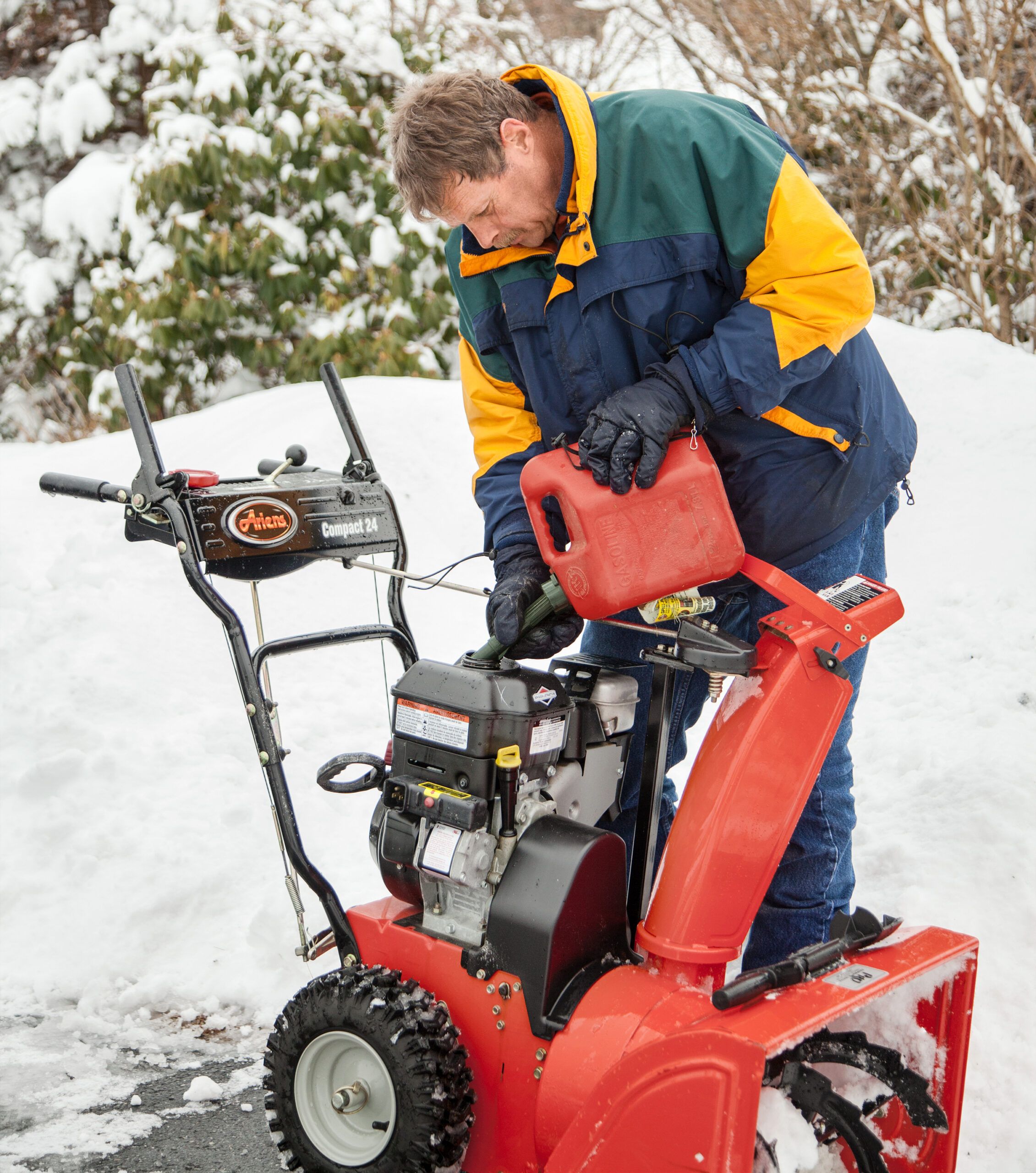 RENEW THE FUEL. When engines won't start, old gasoline is a likely culprit. So fill your gas can with fresh
gas (no more than 10 percent ethanol) and add fuel stabilizer. Then top up the snow thrower's fuel tank with this gas all winter and when you put it to bed in the spring.
FIRE IT UP OUTSIDE. If the engine doesn't start after a couple of pulls, take it to a dealer for service. And if
the starter cord is frayed, replace it. You don't want it breaking in a blizzard.
CHANGE THE OIL. Run the engine for 10 minutes to warm the oil. Then turn the engine off, drain the old oil (and dispose of it properly), and add fresh stuff of the correct weight.
EXAMINE SPARK PLUGS. Are the electrodes at the tip of each plug clean and intact? If not, replace the plugs.
CHECK BELTS. Loose is okay, but if a belt is cracked, frayed, or worn, have a dealer install a new one and check the alignment of the pulleys.
INSPECT SHEAR PINS. Make sure none of yours have broken off, and have spares on hand in case they do.
ADJUST SKID SHOES. For asphalt and concrete driveways, leave a 1⁄8-inch space beneath the scraper bar at the bottom of the auger housing. For gravel driveways, set the skids for a 1 inch gap.
OVER-INFLATE TIRES. As temperatures drop, so does tire pressure. Fill tires 2 psi above the recommended level, and they won't go flat in the cold.
SPRAY THE STEEL. Help wet snow slide smoothly over the metal chute and auger housing by applying a slippery coat of silicone spray.
Thanks to Andrew Ziemba, product marketing manager, MTD.