A craft room calls for creative remodeling ideas. Rachel Beach may have had a spare room to work on DIY projects in her home in Culpeper, Virginia, but she didn't have an actual workspace, so she often spread everything out on the floor.
Planning a Craft Room Design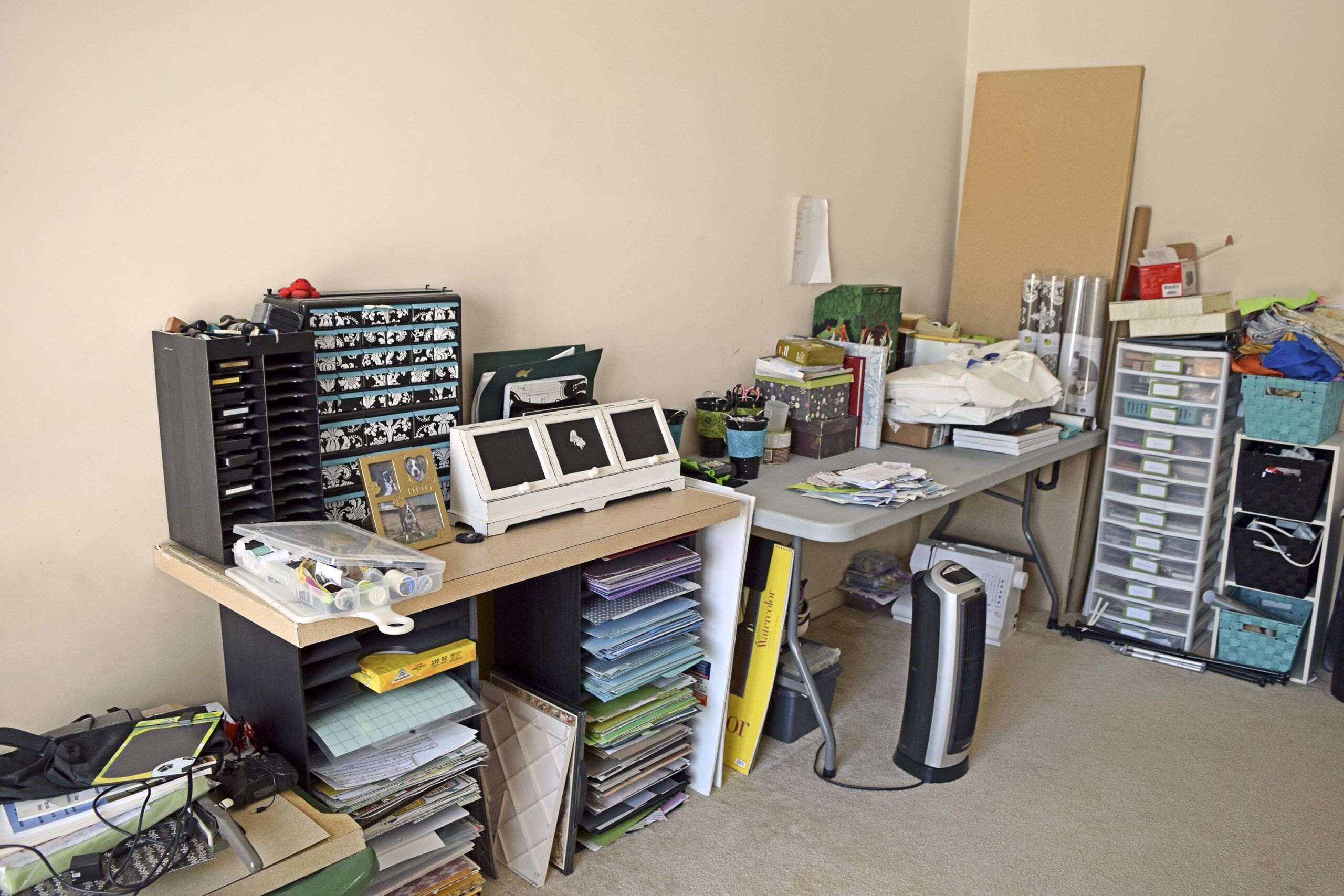 To upgrade the makeshift setup, Rachel started by giving the walls a coat of light taupe paint. She opted for a neutral color palette so her supplies, which she wanted to display an arm's reach away rather than packed in containers, would pop.
Then she and her husband, Brent, arranged oak cabinets bought on Craigslist along one wall and painted them white, carving out a space for their 7-year-old son, Blake, to do homework and art projects.
Repurposing Old Furniture for the New Space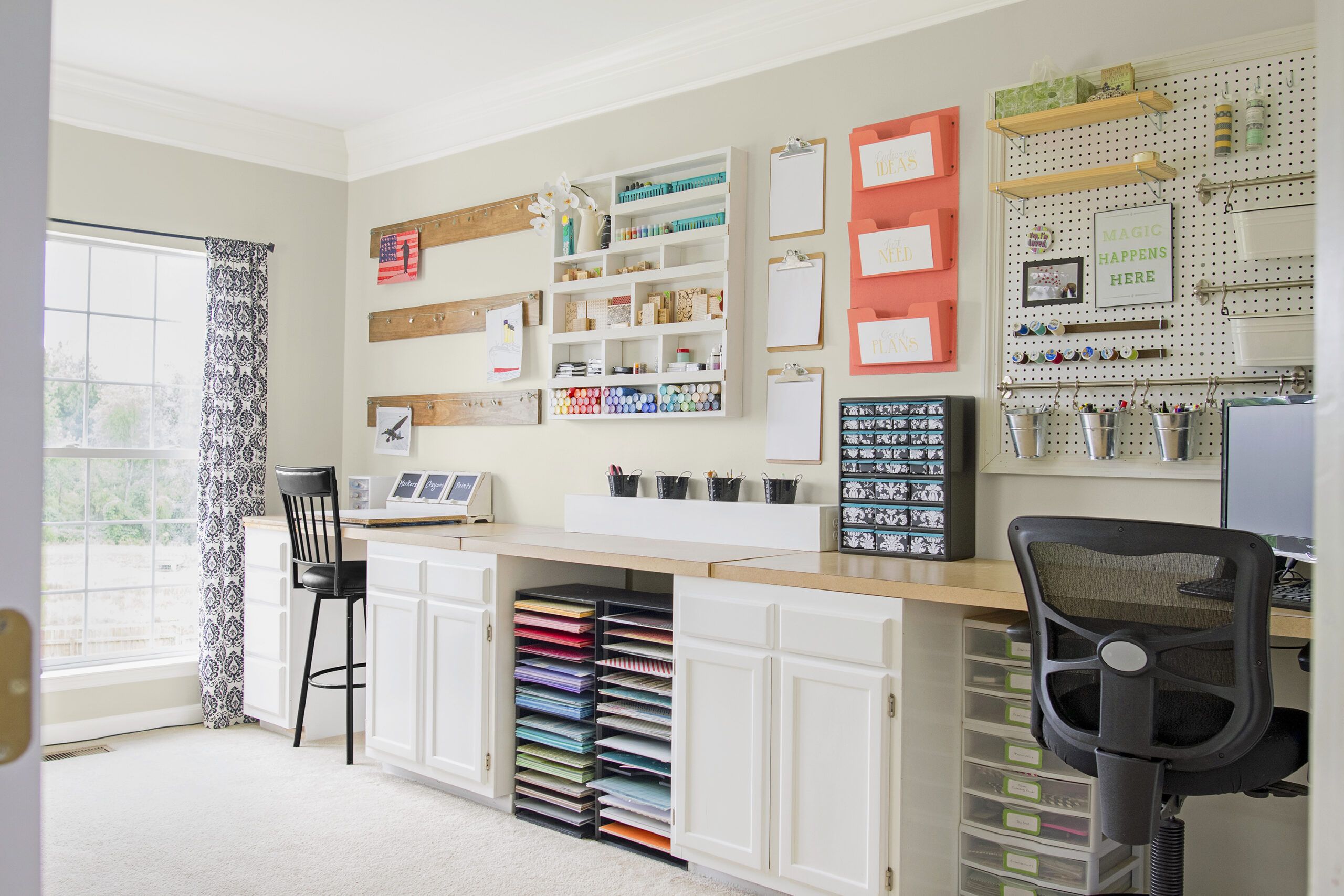 Old laminate counters saved from the family's kitchen remodel were reused on top of the cabinets.
To display and organize art supplies, Rachel hung pegboard framed with scrap molding, used file pockets to make a wall-mount mail station, and built storage cubbies out of pine 2x4s. Above Blake's station, she installed poplar 1x6s fitted with wire and metal clips where his artwork could rotate in and out.
Now Rachel and her son have their own spaces to work on art projects, homework, and blogging. "It feels cheerful and colorful without being overwhelming," says Rachel. "It's my dream room!"
Craft Room Design: Final Tally and Costs
Painted the walls with leftover paint — $0
Bought used kitchen cabinets on Craigslist, painted them white, and sealed them with a clear coat — $188
Installed laminate countertops saved from their kitchen remodel — $0
Hung pegboard framed out with window molding for extra storage — $30
Built a wall-mount craft-supply organizer out of pine 2x4s and trim, then painted it white —$29
Made a clothesline-style artwork display, using poplar 1x6s, stain, wire, and metal clips — $42
Created a mail-sorting station with three file pockets, backer board, and coral paint — $36
Finished the space with some new storage accessories to accompany chairs and curtains already on hand — $72
Total: $397