Whether you're hanging cabinets or just a few picture frames, you need a level line. These days, instead of getting out a spirit level, pros and DIYers alike use a laser level, a compact tool that can establish a constant level or plumb reference with a dot or line across an entire room. Virtually all of these are self-leveling, meaning the laser diode is suspended on a pendulum, so the tool will still cast a level line even when it is not level.
Visibility is a big factor; red laser lines work well indoors but are harder to see in bright sunlight, where green lasers are more visible. While pricier laser levels that are accurate over great distances are used for site work or large-scale commercial projects, the laser levels here and on the following pages have enough accuracy and range to be valuable around the house.
Before You Buy: What to Look For
Common features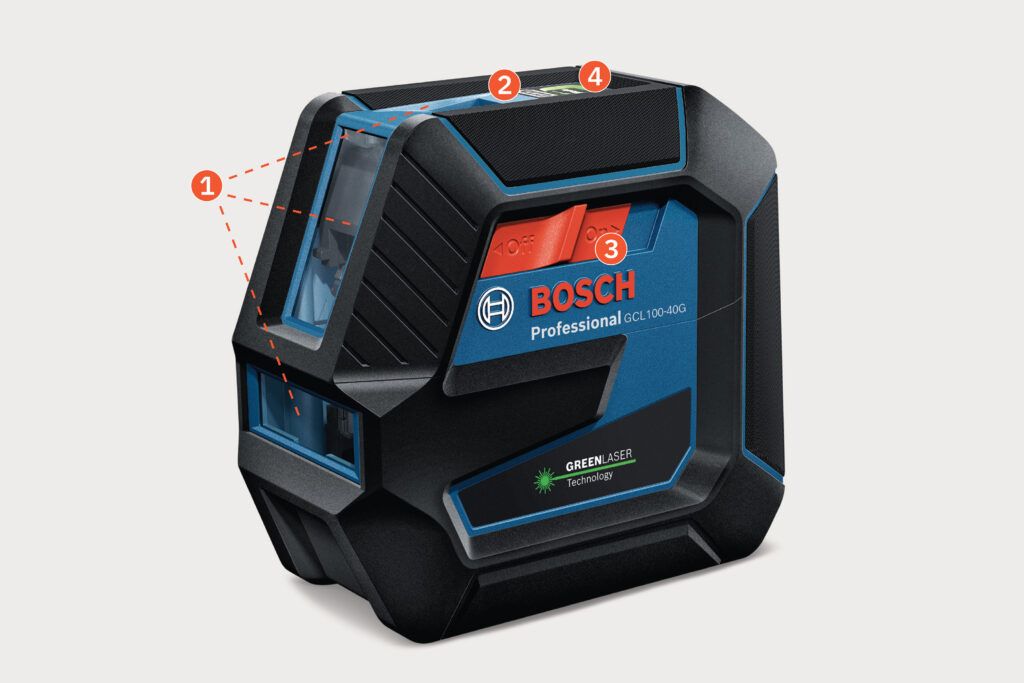 Laser exit windows: Internal self-leveling diode compensates for up to +/- 4° out of level
Battery Indicator: Shows remaining charge
Power switch: Locks pendulum when off
Mode selector: To choose horizontal or vertical lines or dots
(Shown Above) Bosch Green-Beam Self-Leveling Cross-Line Laser with Plumb Points
Line mode: Horizontal/vertical lines; vertical dots
Range: 100 feet (lines); 50 feet (dots)
Pulse/Receiver Range: 165 feet
Accuracy: +/- 1⁄8 inch at 30 feet (lines); +/- 9⁄32 inch at 30 feet for dots
Types of Laser Levels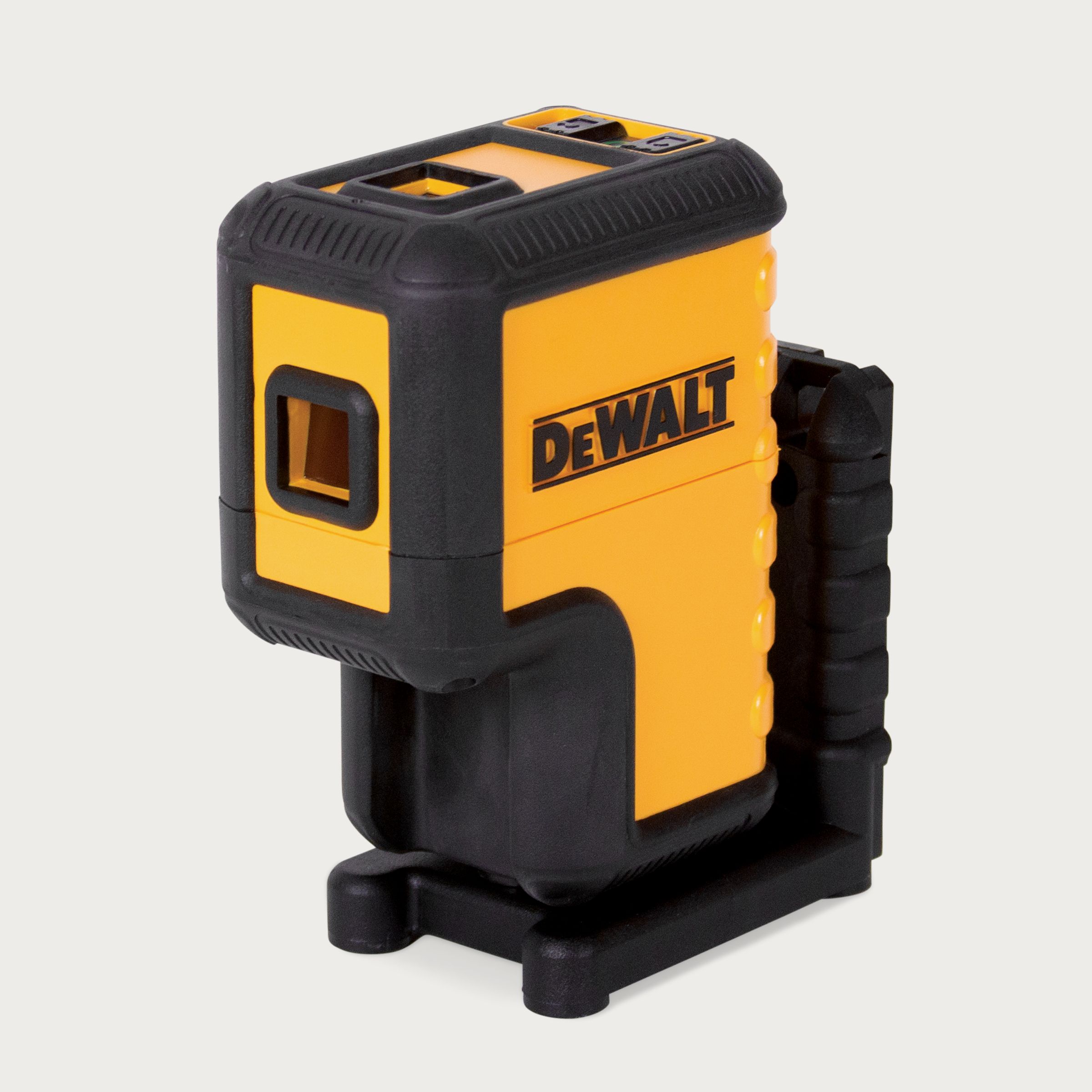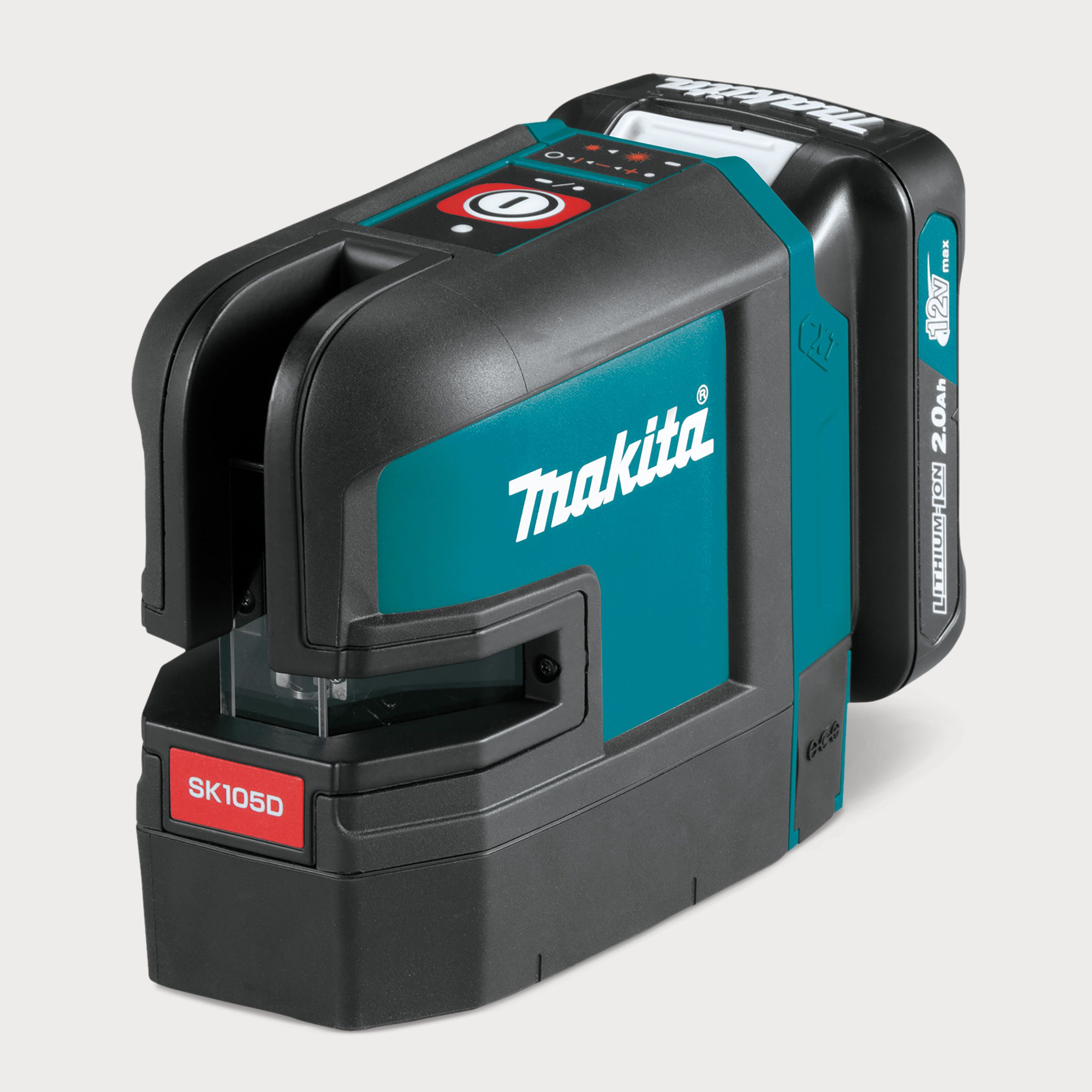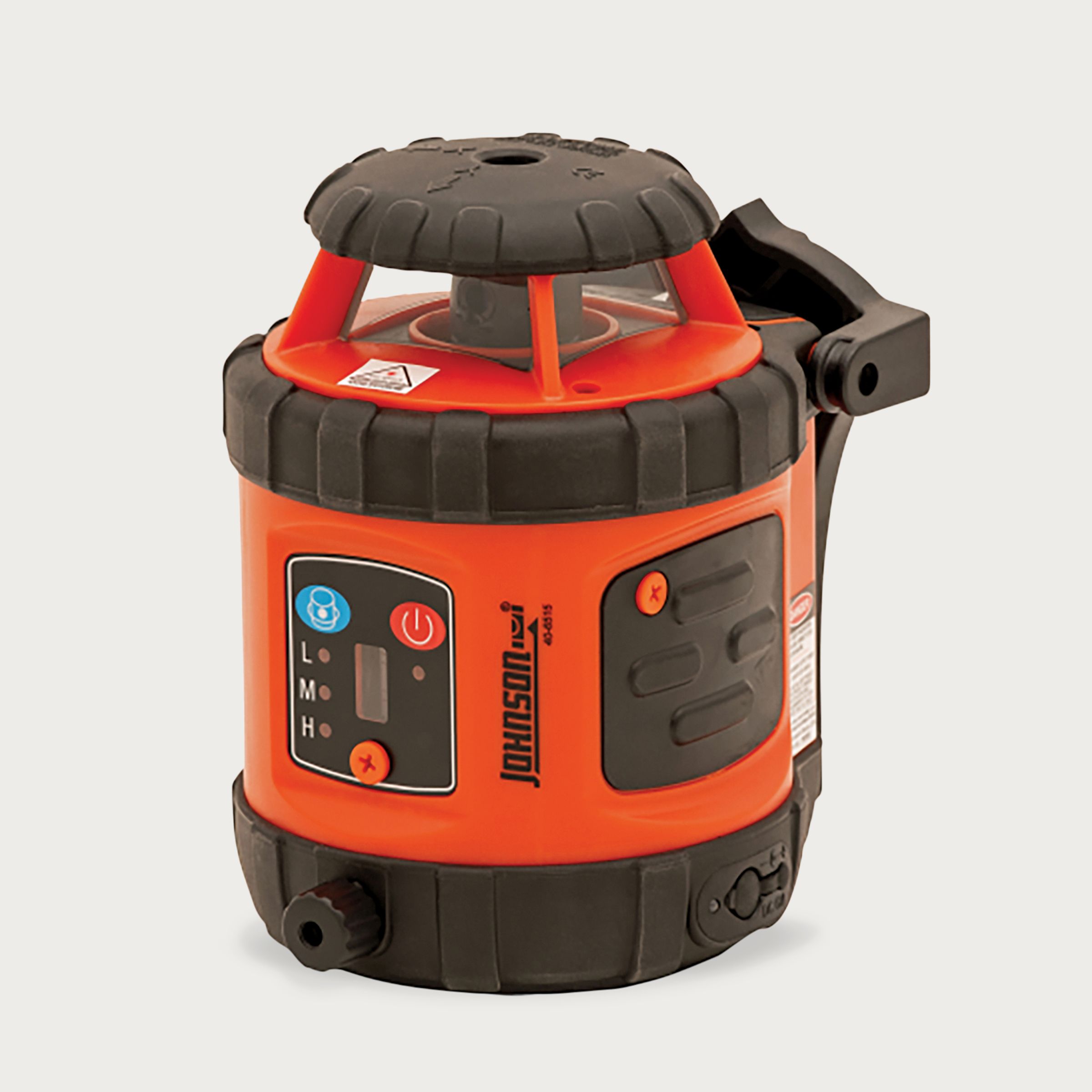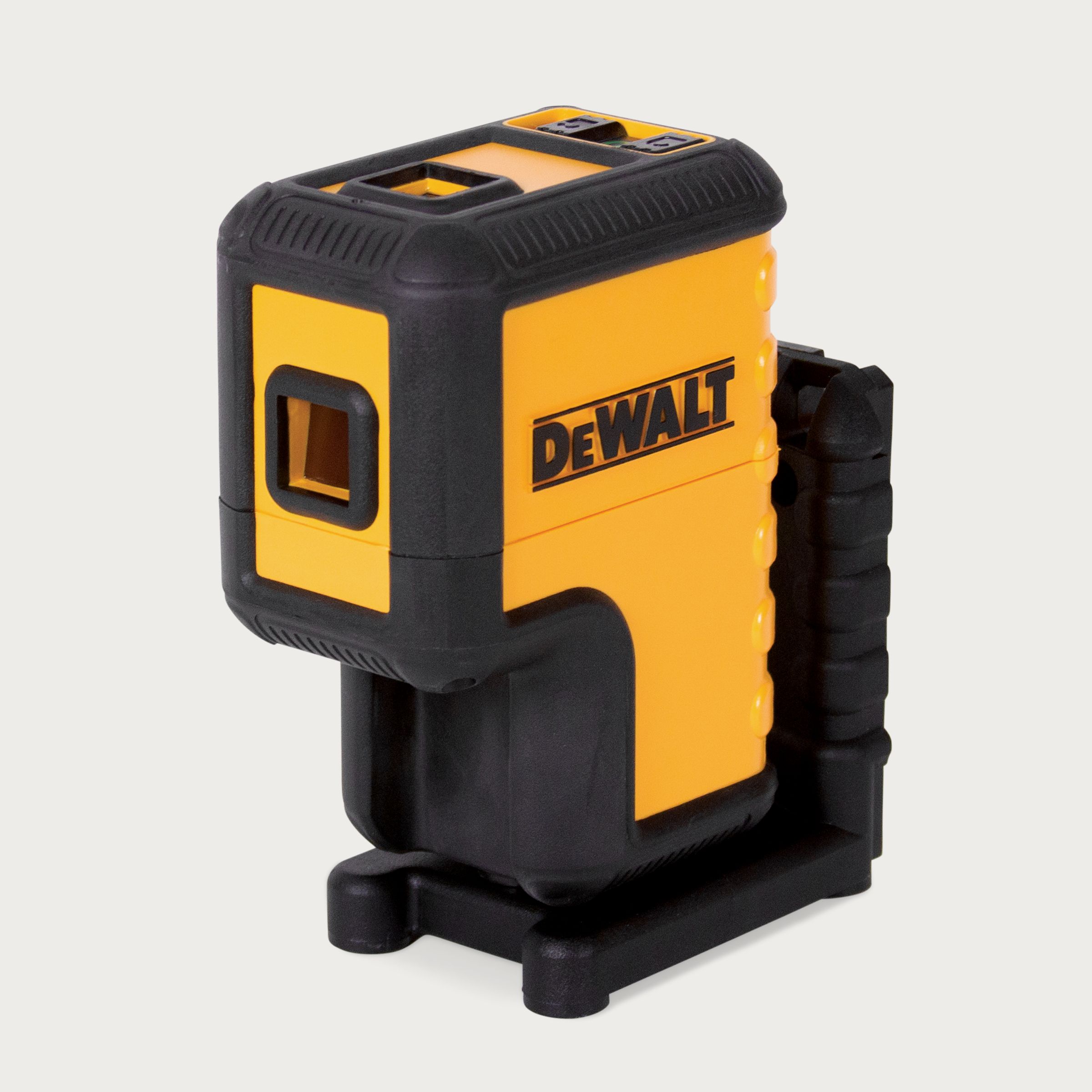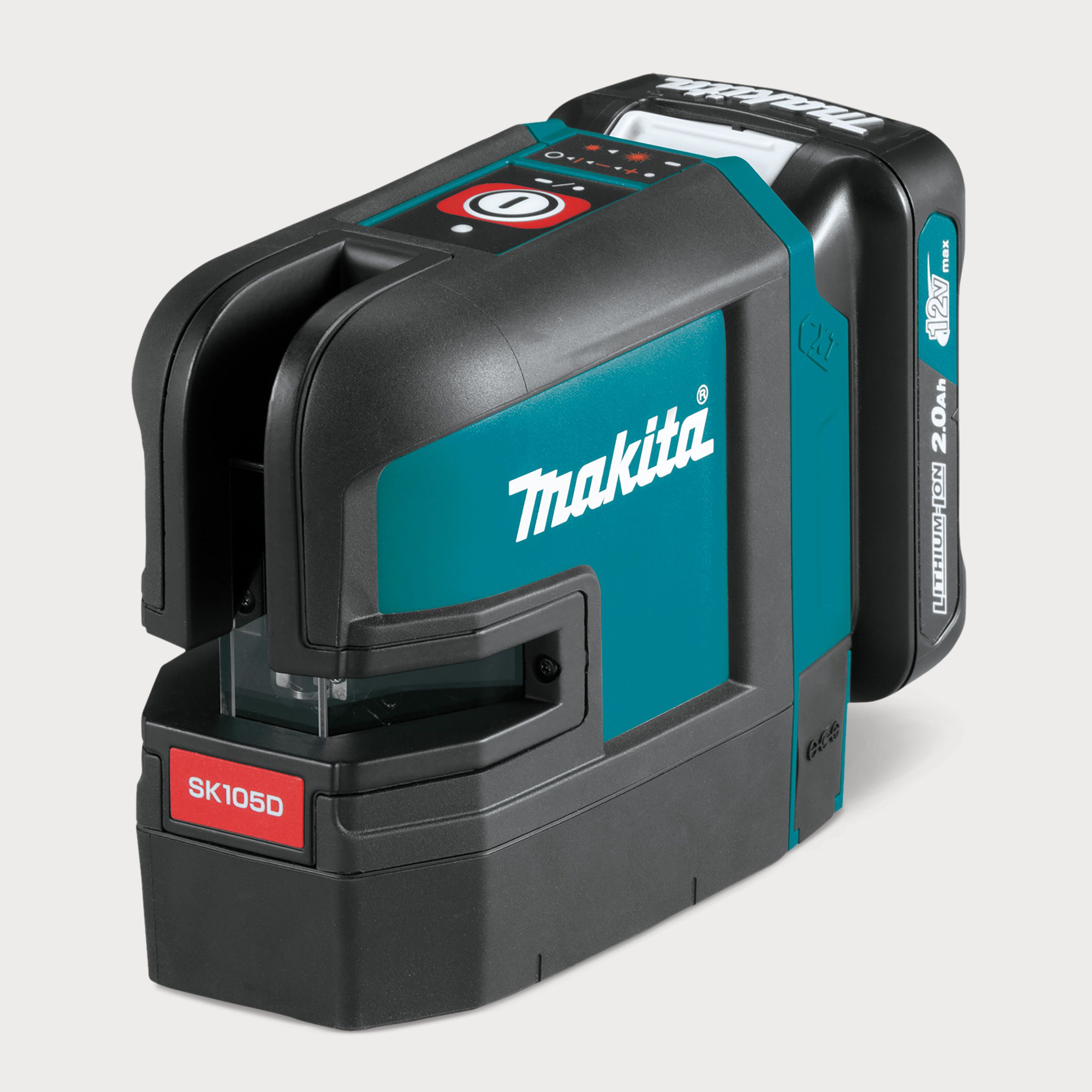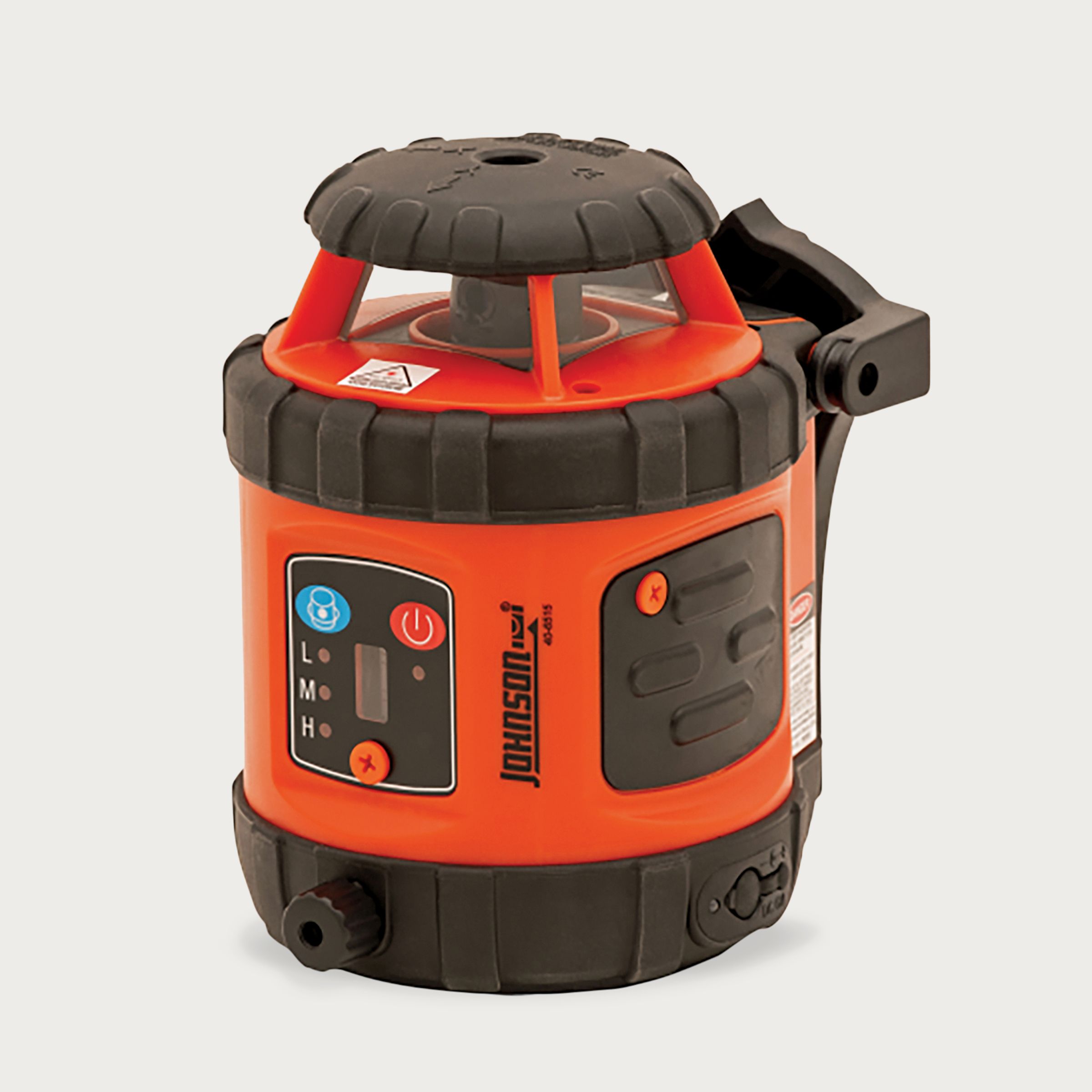 How to Use a Laser Level
Like spirit levels and plumb bobs, laser levels provide reference lines for a variety of layout and installation tasks. Unlike pencil marks or chalk lines, laser lines are easy to reposition and can't be covered up by thinset or mastic.
Installing ceiling panels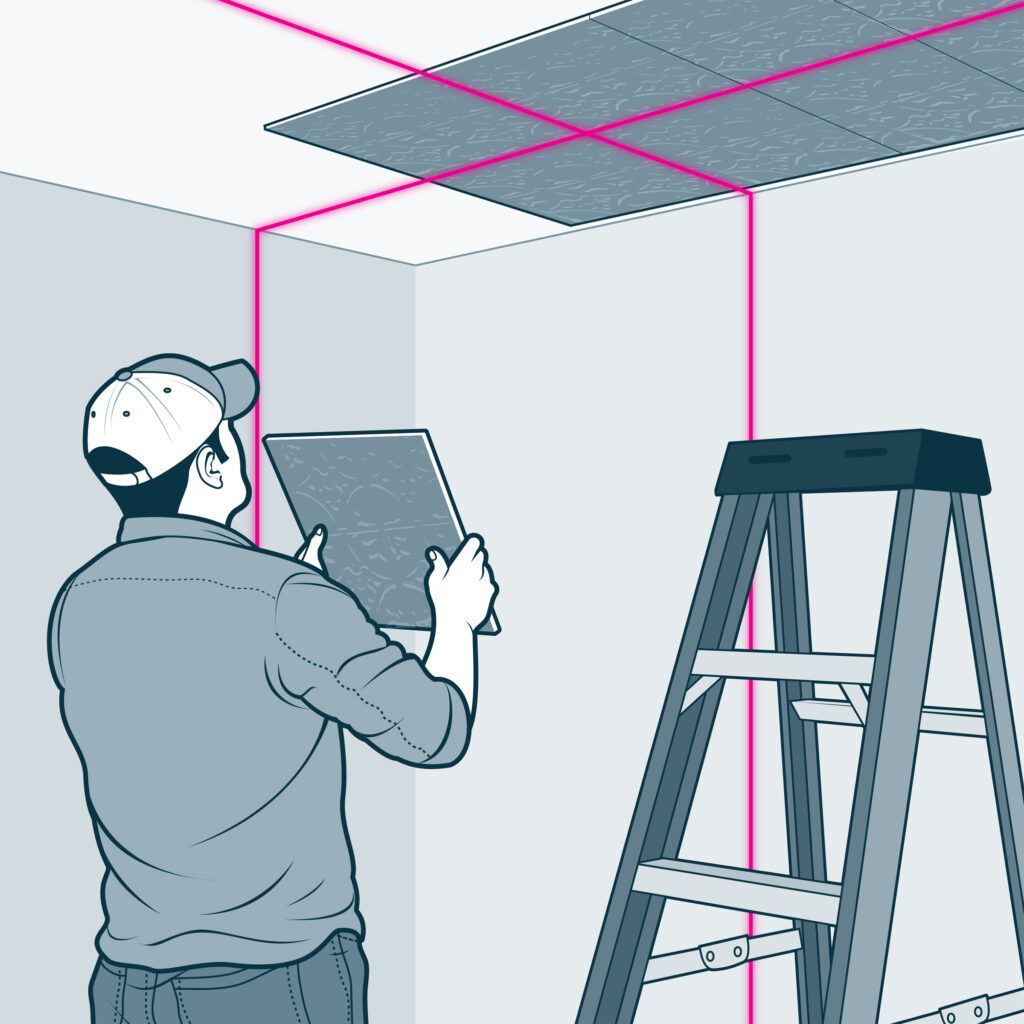 Set one laser line a tile away from the wall and the perpendicular line to check the corner for square. Relying on the lasers instead of the wavy walls will ensure that the tiles or planks fit together without gaps or staggered edges.
Hanging a door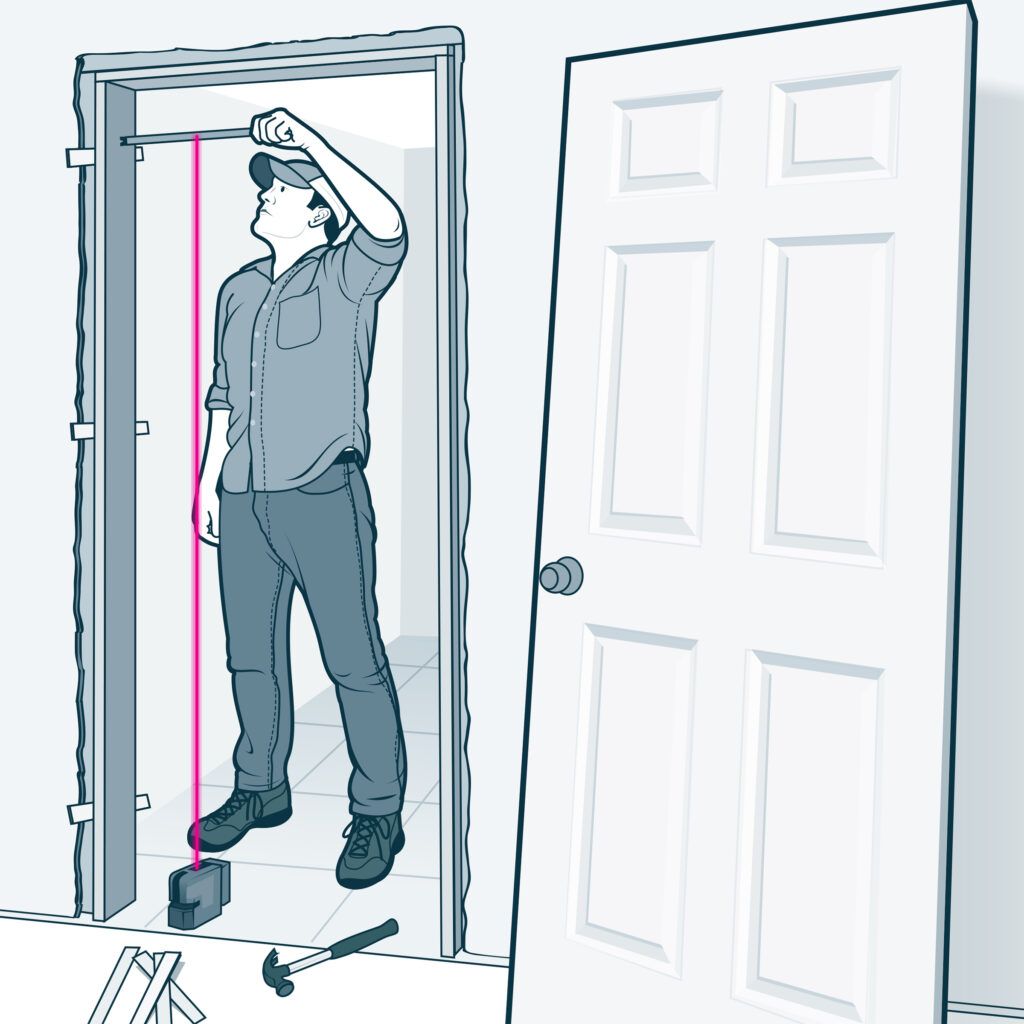 To check for plumb, set the laser level a few inches from the jamb and measure out from each hinge location, checking where the laser lands on the tape. Shim between the jamb and wall stud until the jamb to-laser measurements match.
Setting wall tiles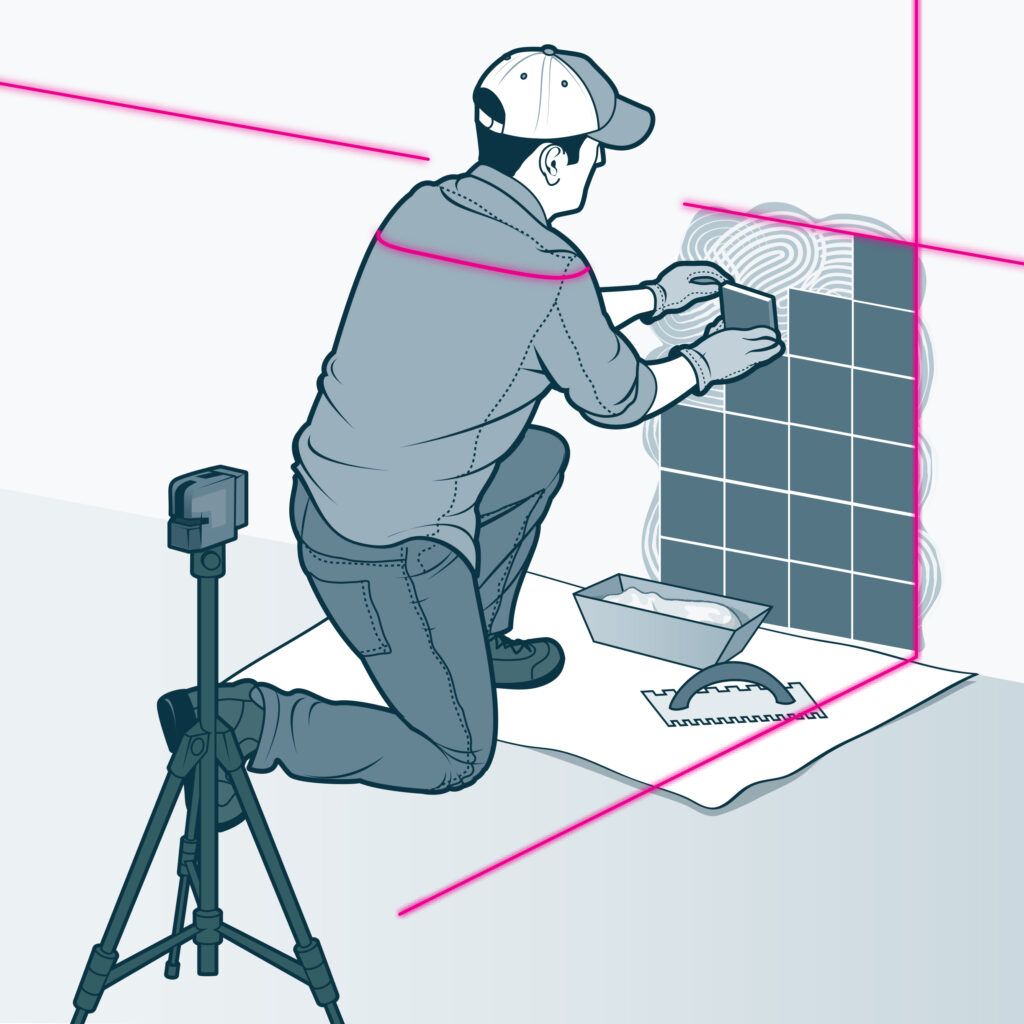 Set the laser to match your desired layout. Working in one quadrant at a time, set tiles alongside the vertical laser line, and then work up to the horizontal line. A horizontal laser line is also handy for aligning picture frames.
Laser Level Accessories
These products keep your laser steady, focused, and visible.