Considering buying a folding multi tool? This Old House 's Richard Trethewey has carried a Leatherman tool for decades. Clipped to his belt or snugged in a pocket, his Wave style has been a constant companion—until he hits the airport. "In my years of travel, I've lost at least a dozen to the TSA," he says, regretfully.
Note to our favorite plumbing and heating expert: The keychain-size Style PS—with pliers, scissors, tweezers, a file, and a bottle opener—meets domestic TSA "no blade" carry-on rules. Handy on the road, even if less so on the job site.
Folding Multitool by Leatherman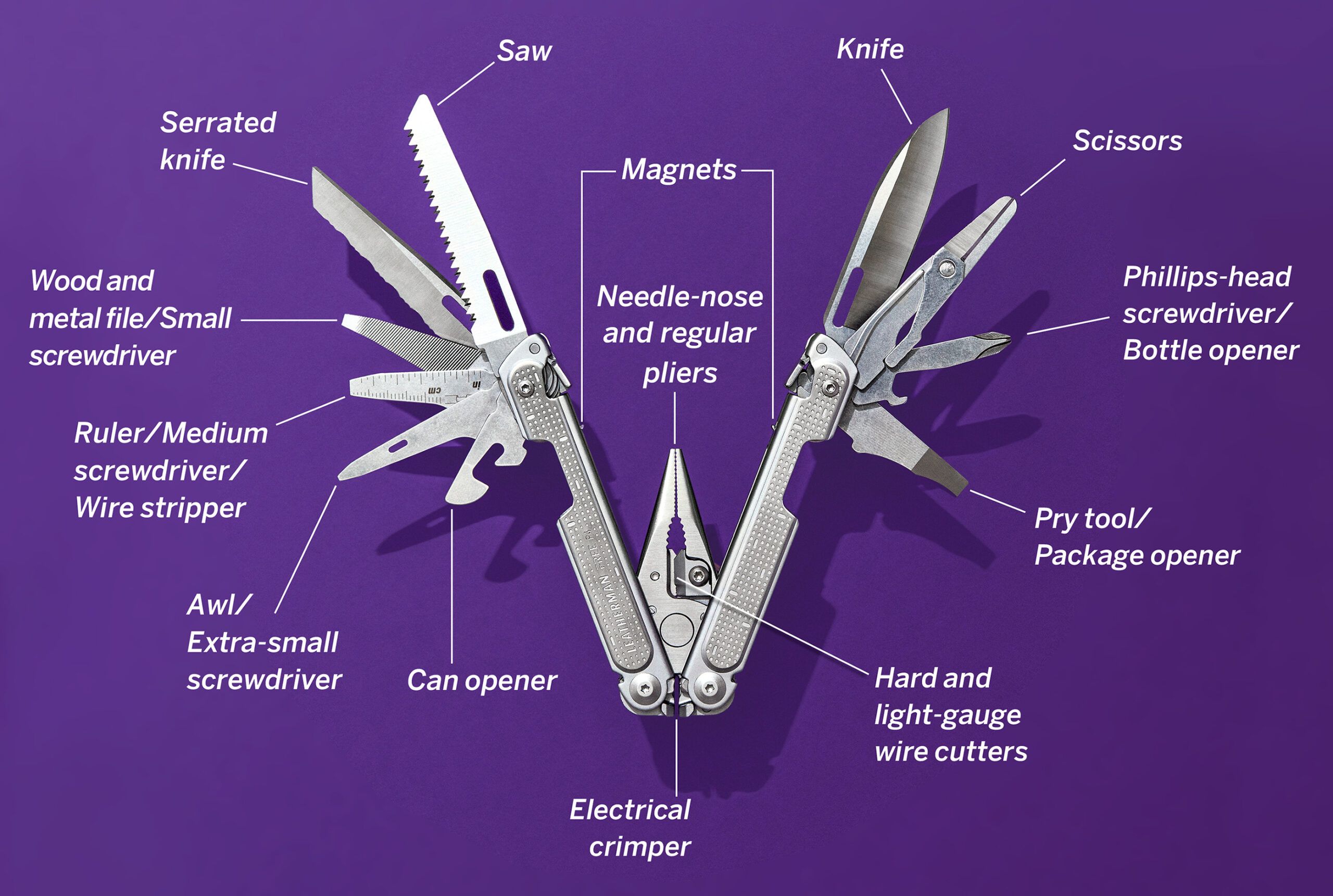 Features
Magnets hold the handles together but won't mess up credit cards.
No fingernails needed to get at tools. They pop out with thumb pressure.
No rough edges or balky parts; it's good to go right out of the box.
History of the Swiss Army Knife
The Swiss Army knife, with its bevy of foldout blades, can openers, and corkscrews, was the epitome of a compact, multiuse tool—until Tim Leatherman came along. During a road trip through Europe in the 1970s, he lamented the lack of a pocket-size pair of folding pliers to fix an unreliable Fiat.
After returning to the U.S., he made it his mission to create one. By 1983, eight years and many handmade prototypes later, he finally had a design, a patent, and orders for his original Pocket Survival Tool. With fold-away pliers and 12 other gadgets hidden in the handles, it became a model for the modern multitool.