Rafter Square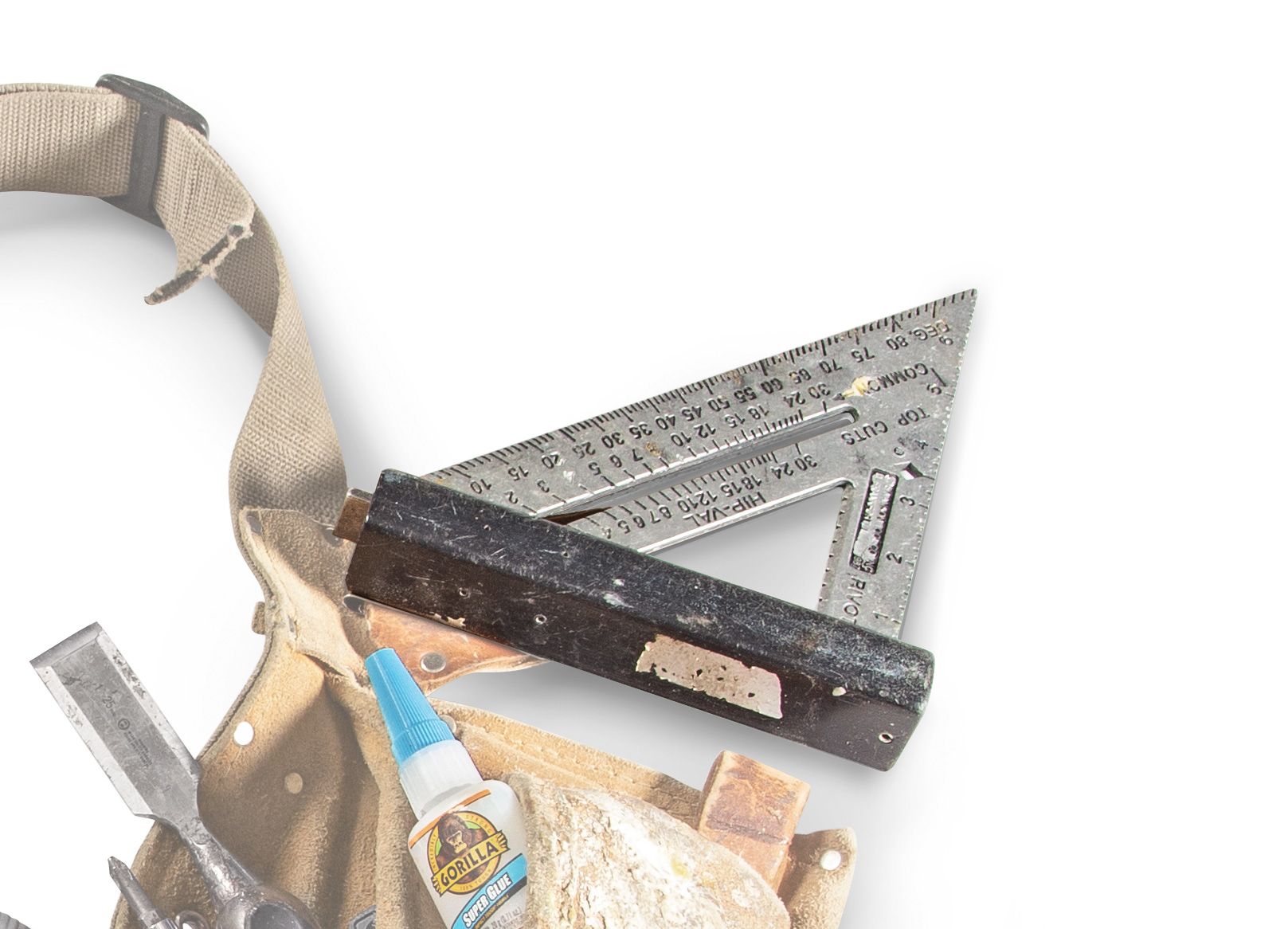 For guiding circular saws when making crosscuts.
Ear Plugs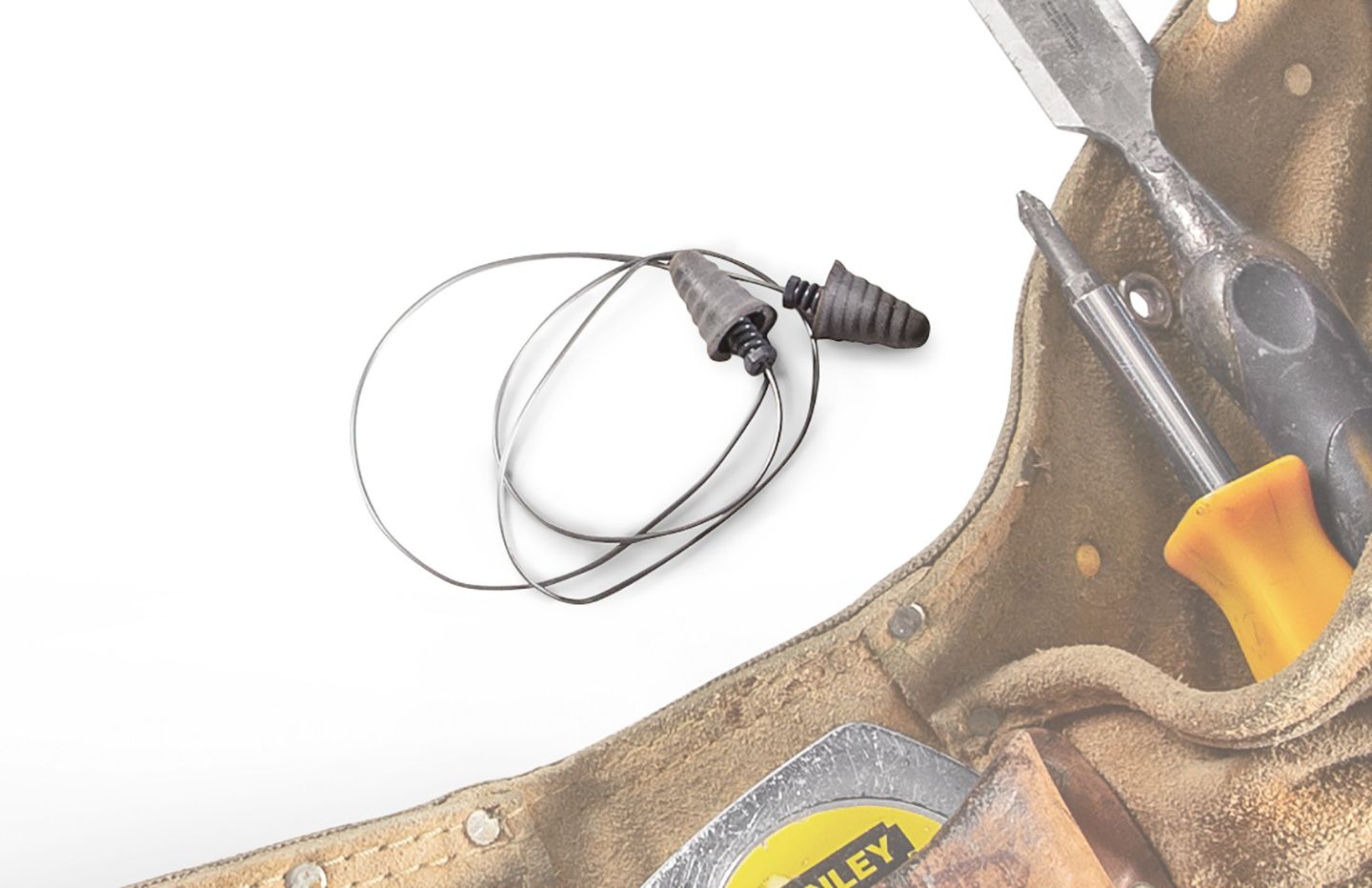 To protect against hearing loss on noisy job sites.
Ear plugs, Amazon
Combination Square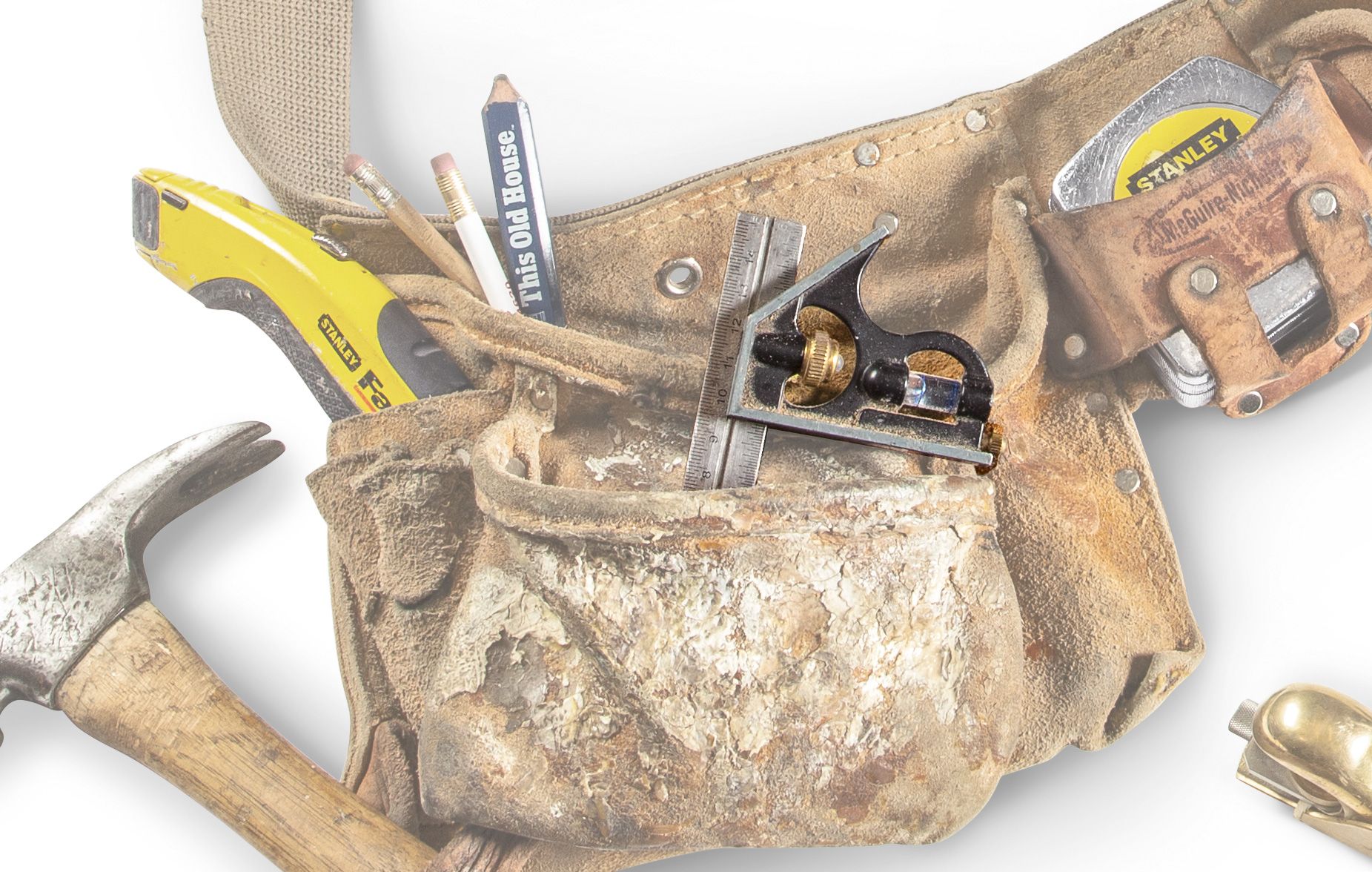 For marking the reveals on door and window casings, among other things.
Trim Hammer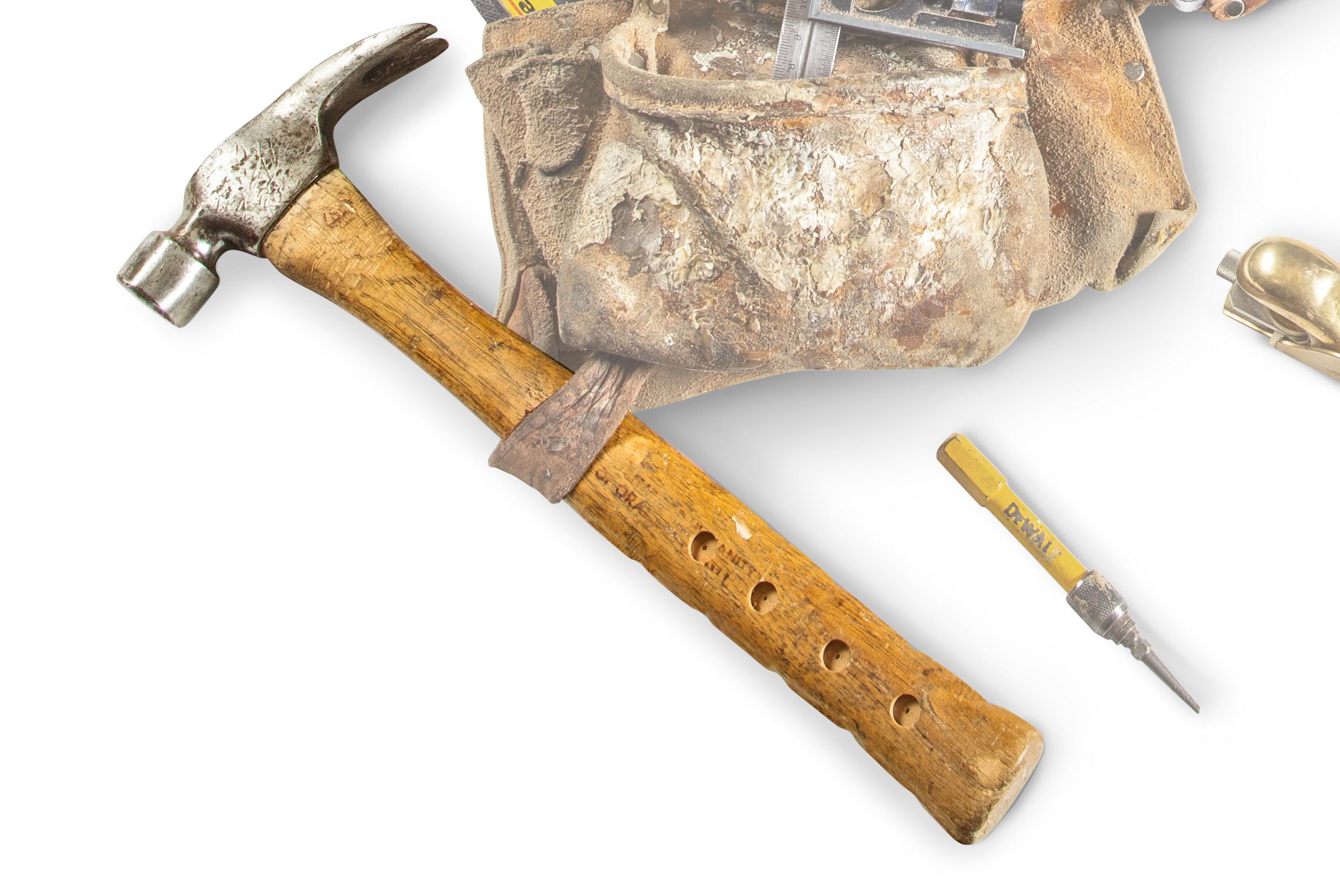 Tom drilled holes in his Hart Trimmer to improve his grip.
Hart Tool Company trim hammer 16oz, WorthPoint
Nailset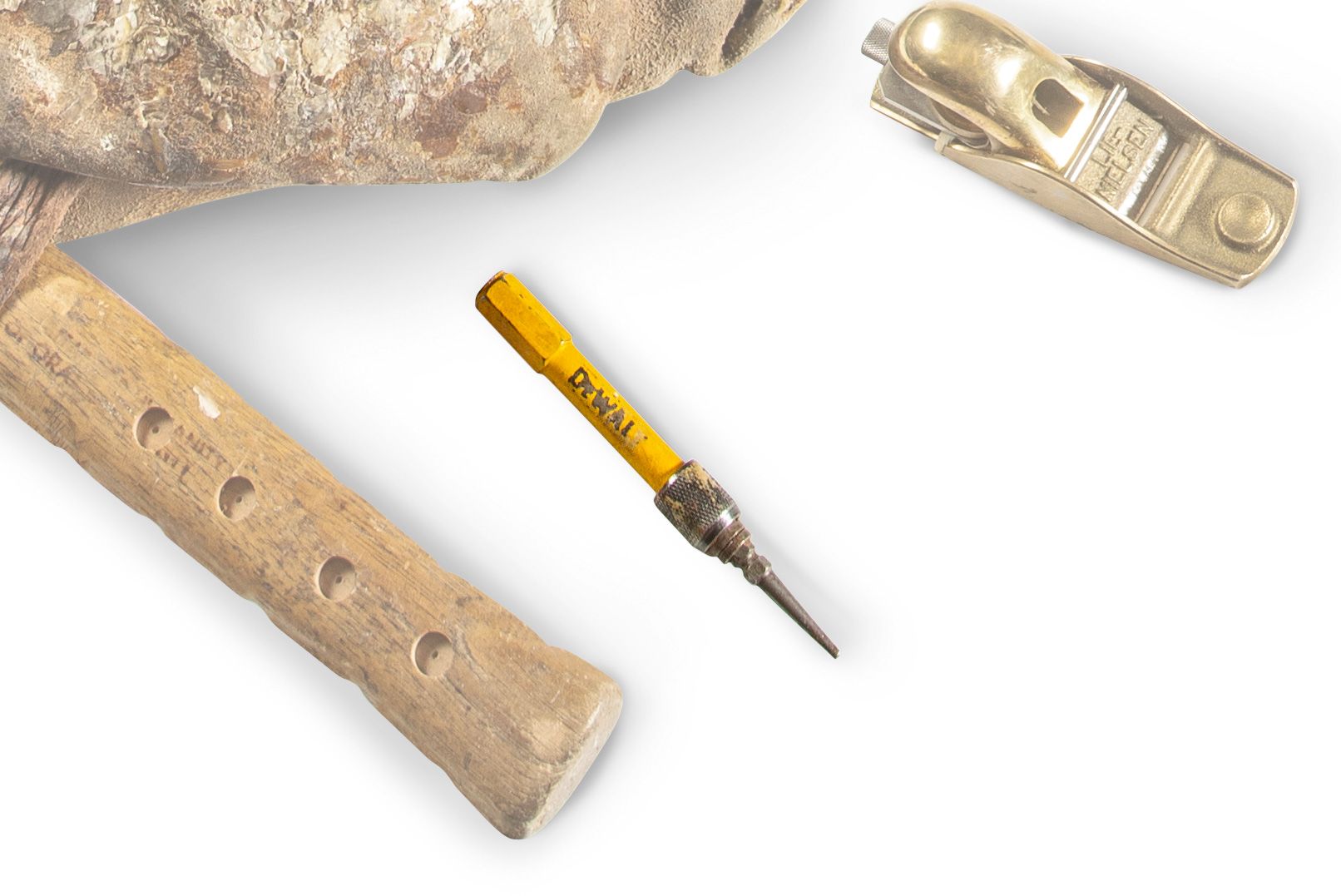 Saves wood from errant hammer tracks when nailing trim.
DeWalt interchangeable nail set
Block Plane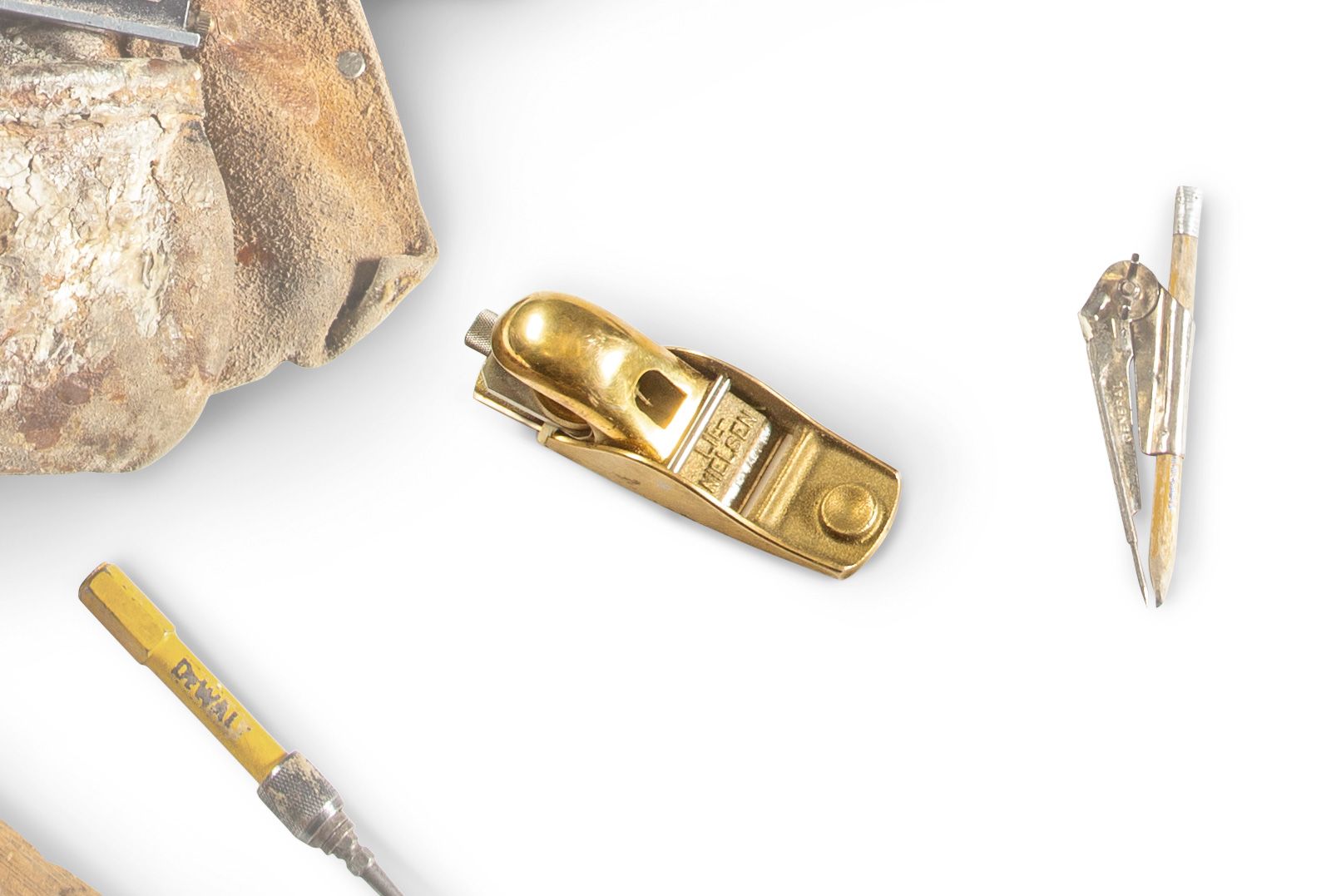 This bronze beauty from Lie-Nielsen Toolworks trims edges to the scribe line.
Lie-Nielsen No. 102 low angle block plane
Compass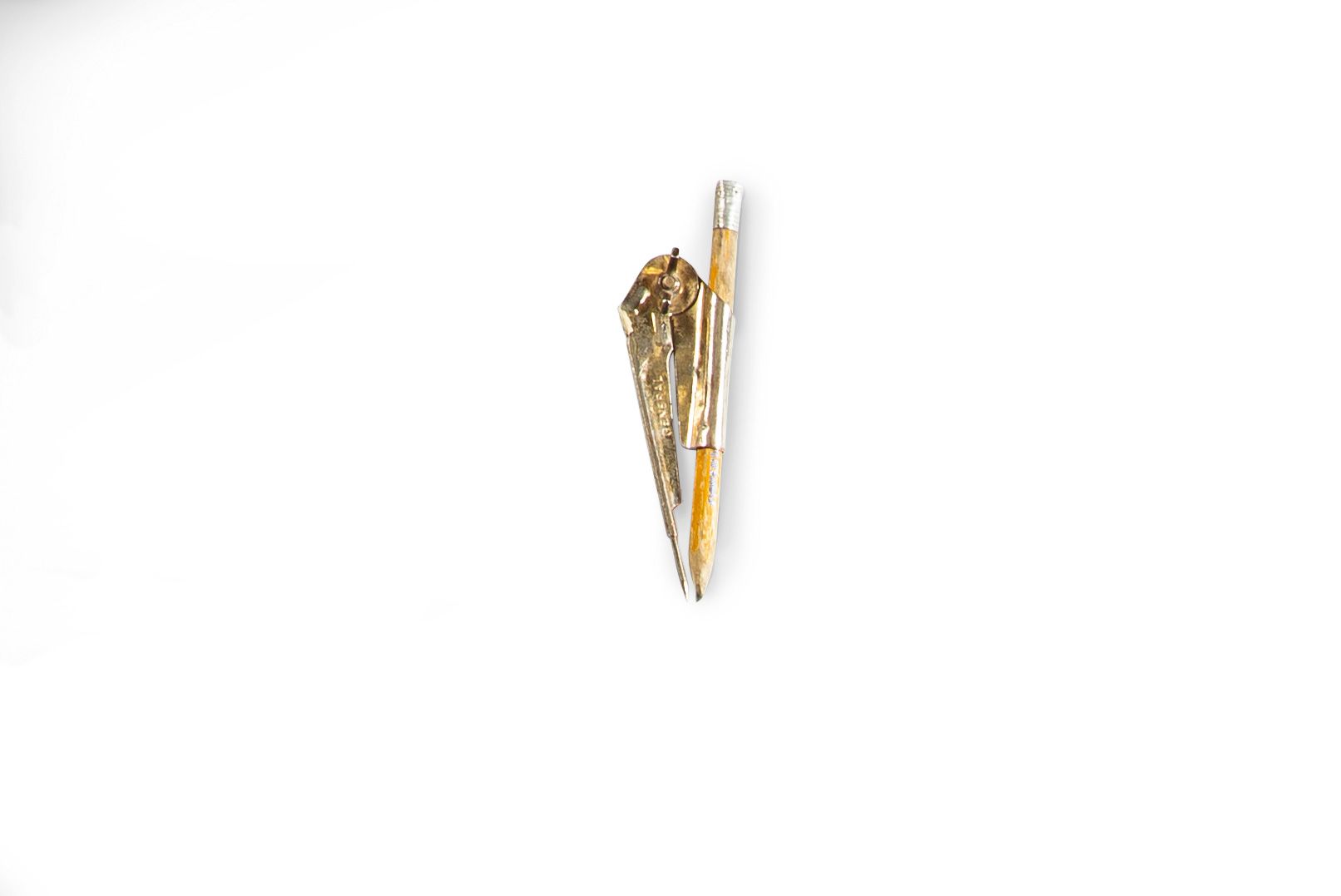 To draw scribe lines for matching up mating surfaces.
School Smart ball bearing compass
Glue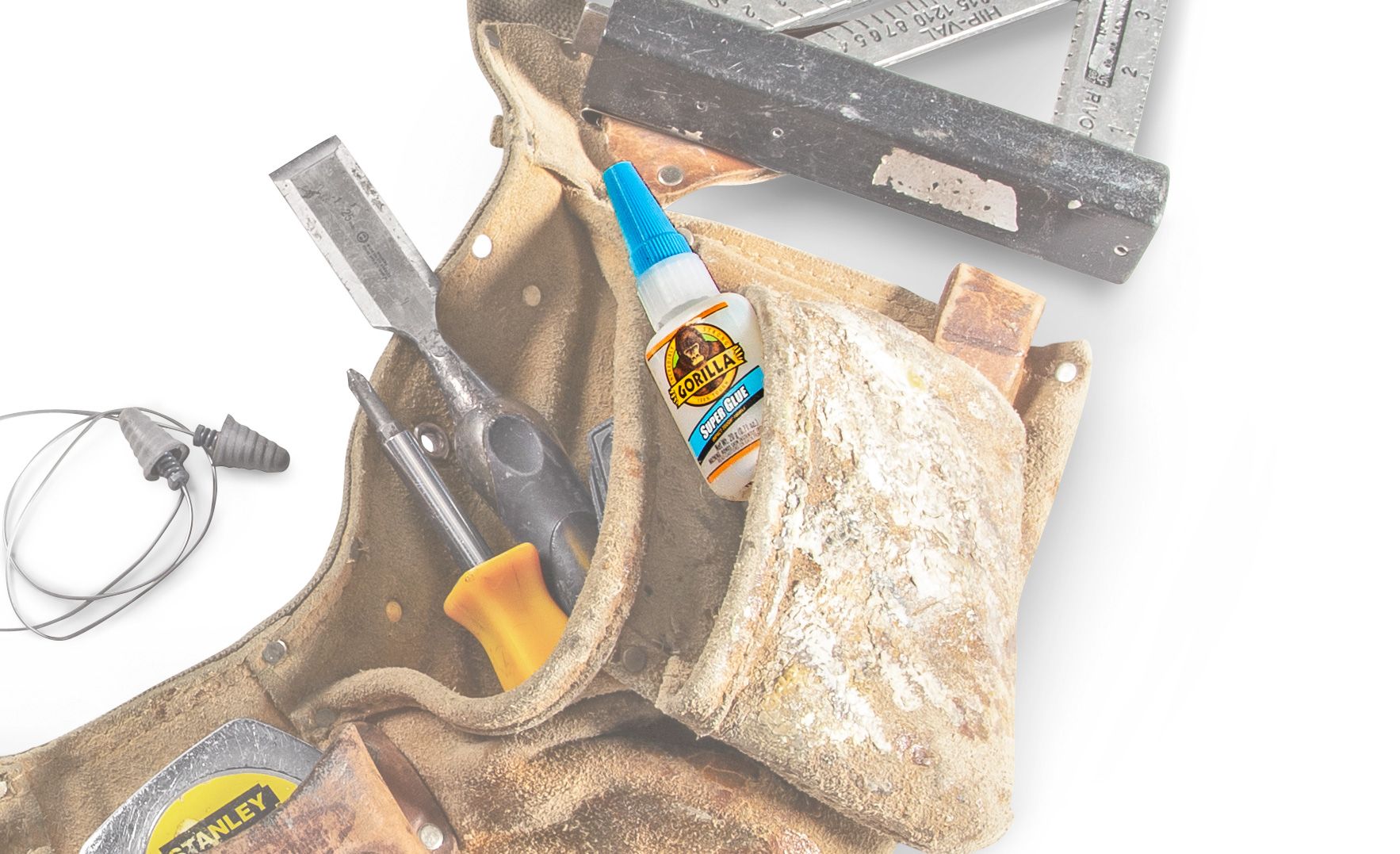 Tom uses Super Glue as a quick clamp. The pocket's crusty buildup is excess wood glue that he wipes off his fingers.
Gorilla Super Glue (clear)
6-in-1 Screwdriver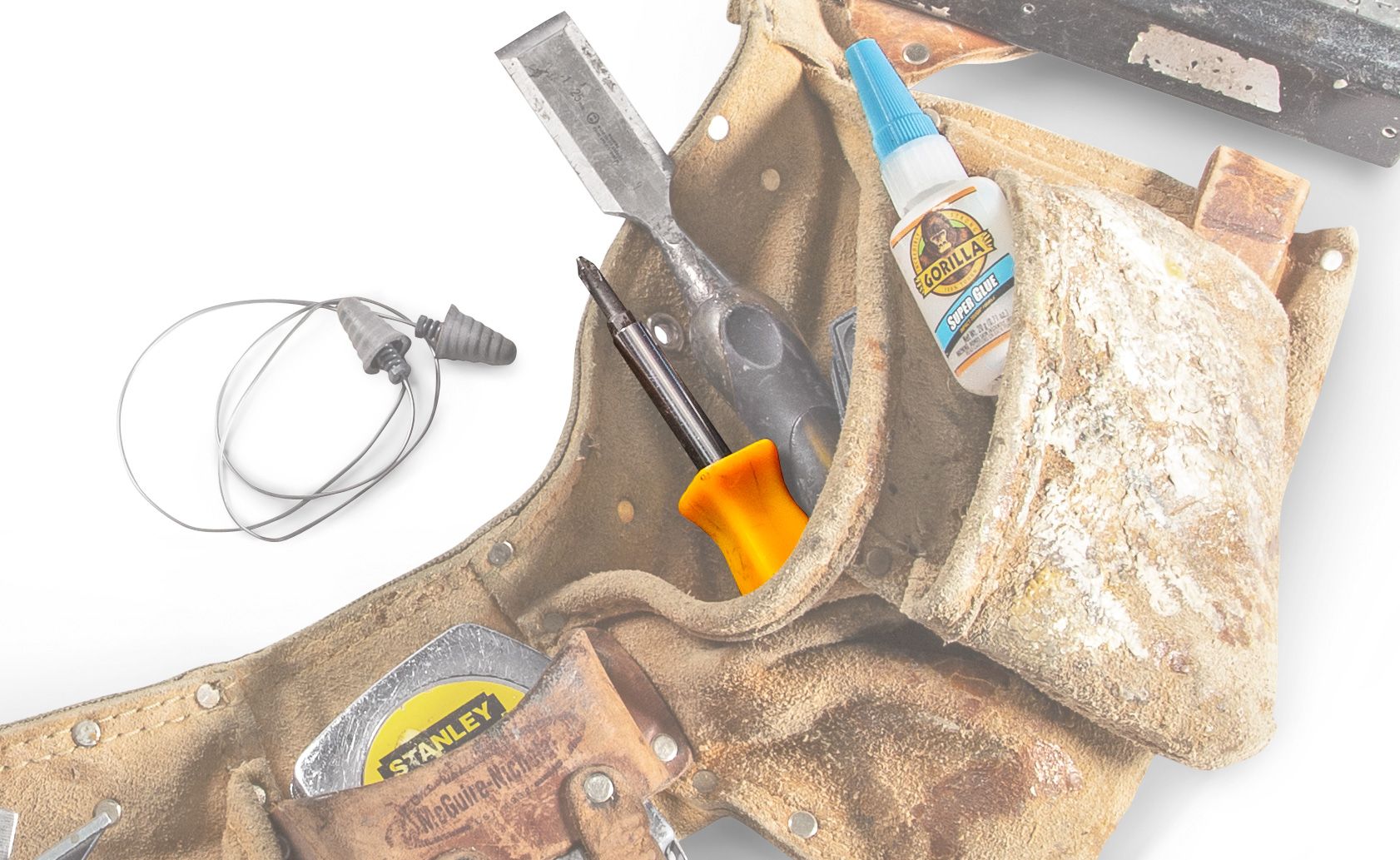 Has two Phillips bits, two flat bits, and two nut drivers.
HDX 6-in-1 screwdriver, Home Depot