Ladder Safety First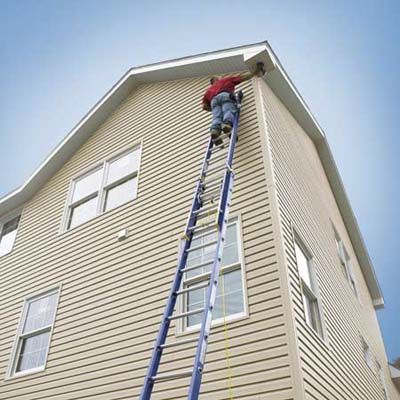 According to the U.S. Consumer Product Safety Commission (CPSC), there are more than 164,000 emergency room-treated ladder injuries in the U.S. each year. The CPSC suggests that you make sure the weight your ladder is supporting does not exceed its maximum load rating (user plus materials), set your ladder at about a 75-degree angle, and double-check that all extension ladder locks are engaged. In addition, these 6 handy products will stabilize and level your ladder, free up your hands, and get you back on the ground safe and sound.
Ladder Jacks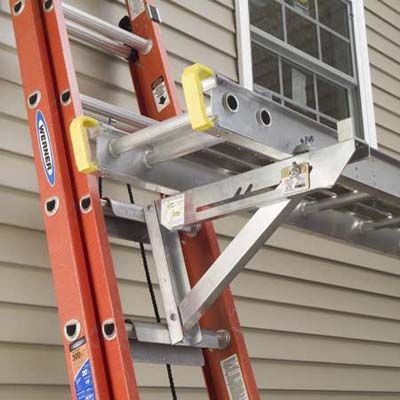 What they are: Brackets that hang off the rungs of a Type I or IA extension ladder.
What they do: Working platforms and steady surfaces can be created when these are installed on two neighboring ladders set at the same angle.
Shown here: About $50 for 14-inch jack and about $115 for 20-inch jack; Werner
Leveler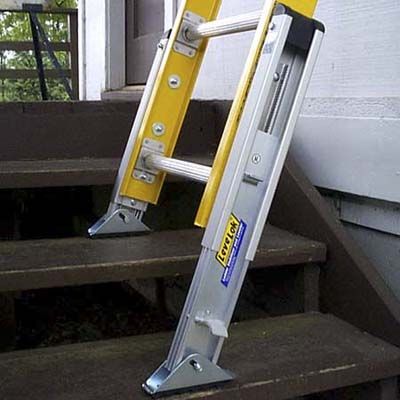 What they are: Attachments that clip or bolt onto the bottom of ladder rails.
What they do: If you're working on uneven ground, these compensate to keep a ladder on even footing.
Shown here: About $90 a pair; LeveLok
Stabilizer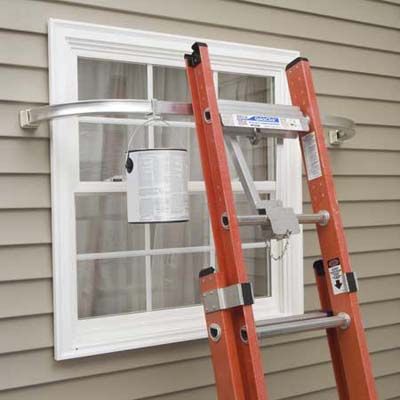 What they are: U-shaped devices that clip onto the top rung of a ladder.
What they do: The widening brace holds the ladder away from siding and allows it to span windows, while increasing stability.
Shown here: About $40 for the Quick Click; Werner
Surface Protectors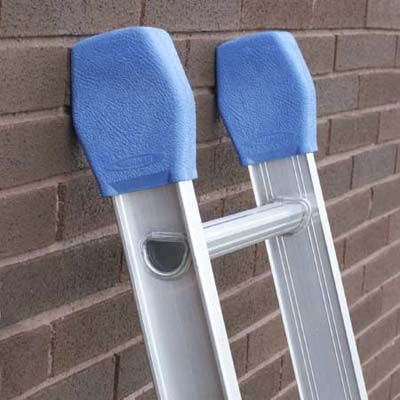 What they are: Extension ladder bumpers are rubber covers that slip over the ends of rails.
What they do: They'll protect your siding from dings and bruises, while providing a bit of extra traction to prevent ladder shifting while you work.
Shown here: About $9 a pair; Werner
Paint Can Hook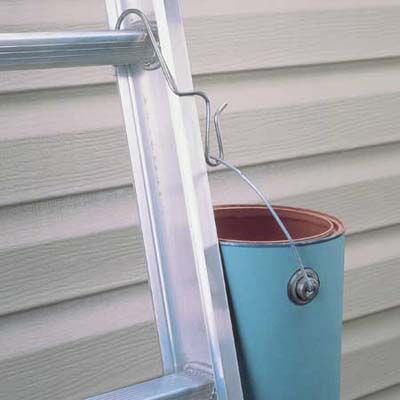 What they are: Simple but sturdy copper hooks
What they do: When painting up high, chances are there isn't a nearby surface to rest your paint on. With these, you can free up your hands by hanging paint cans right on ladder rungs.
Shown here: About $2 each; Werner