Stairway Spruce-Up
Spruce up staircases, and instantly add character, with ornate molding.
Go Salvage Shopping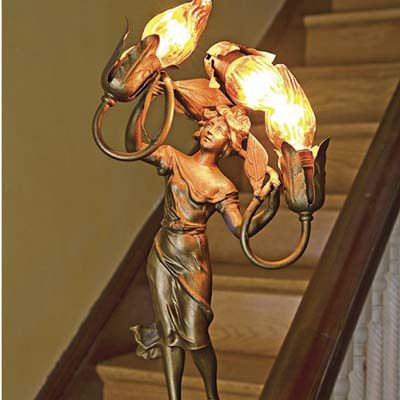 Wiring runs from the basement through the newel post to light this ornate, late-19th-century pot-metal salvage find. A unique way to illuminate a stairway for safety.
Library Landing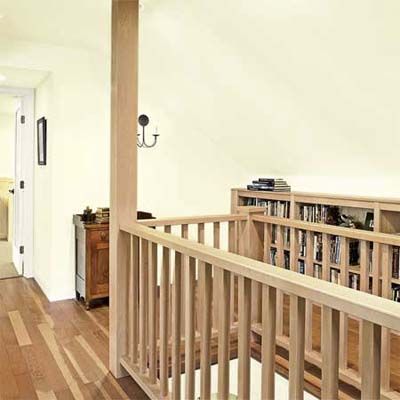 A long run of surface-mount, low bookcases transforms the space at the top of the stairs into a library. The second-to-last one on the right (not shown) is set on casters, so it can be pulled out to access crawl-space storage.
Tear Out Old Carpet on Your Stairs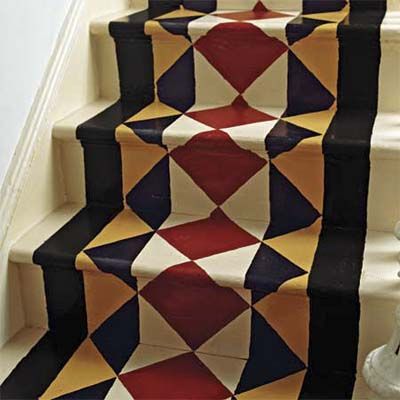 How to do it: Refinish the treads and paint the risers white—or get creative and paint a runner-like pattern.
Estimated cost: 1 gallon of white paint, sandpaper, wood putty to fill tack holes, 1 quart of stain, and 1 gallon of clear polyurethane, about $95; Lowe's
Under-the-Stairs Storage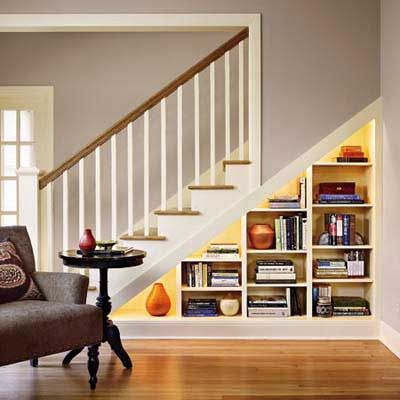 Lighted built-in shelves hold book overflow from the office, which was made smaller to fit the staircase to the new upstairs rooms.
(Learn how to build under-stairs storage.)
Save Space With a Spiral Staircase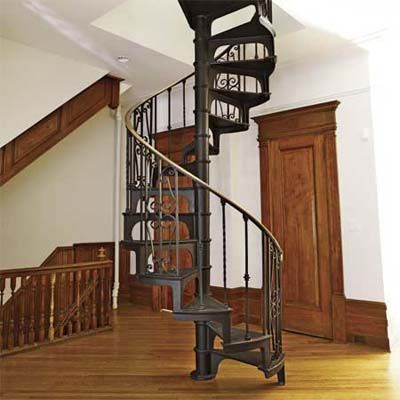 Install a compact spiral staircase to conserve floor space. Creating access to an upper story—say, for an attic conversion or addition—can gobble up valuable square footage. A spiral staircase is a compact alternative to a traditional one. The homeowners opted to install this salvaged stair—found on Brownstoner, a neighborhood blog—when they designated the house's main staircase as tenants' access. It fits neatly into a 5-foot-square area and gives them a way to move between floors without stepping into the hallway.
TOH Tip: Narrow doors make rooms look bigger by leaving more uninterrupted wall space.
Stair restoration: DVS Iron & Aluminum Works, Brooklyn, NY; 646-573-5953
Molding and Millwork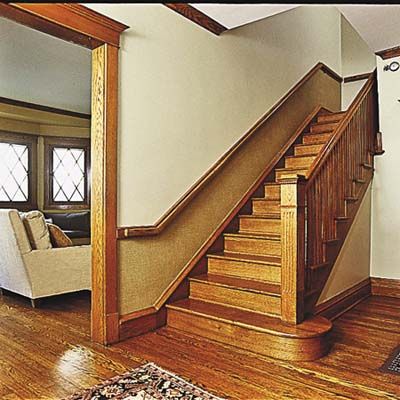 Custom millwork will last a lifetime, and all stairs—circular and spiral stairs, prebuilt stairs
and attic stairs—are expected to last a lifetime.
Stairway Getaway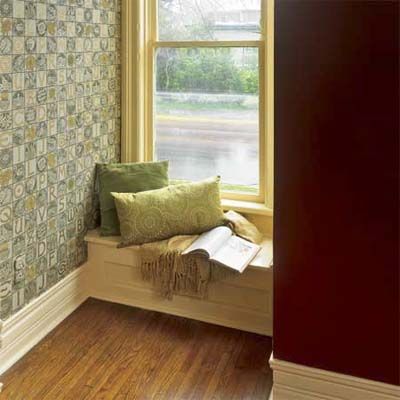 An under-the-stairs nook off the foyer is the kind of odd space old houses are prized for. Here, a little window seat instantly turns what might have been dead space into a secret hideaway any kid would love. For a similar effect, exploit under-the-eaves space in an attic for a laid-back homework zone. Or build a niche into a windowed wall on a wide stair landing or in an upstairs hallway.
Tip: Got space under a window near the front entry? Build in a flip-top bench and you've got room to stash extra scarves, gloves, and other coat-closet overflow.
Salvaging Staircases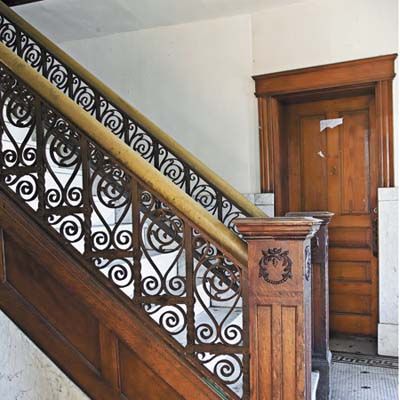 The brick Colonial Revival–style apartment house was boarded up, its interior dark and dusty. But with the plywood stripped from the front door, sunlight glinted off the white marble wainscoting lining the entry foyer and lit up the wrought-iron staircase railing anchored to a carved wooden newel post. Those were just a few of the architectural elements that Jerry Janszen and his Cincinnati, Ohio, deconstruction crew were going to delicately remove from this and another circa-1900 building next door before a developer started building a new condo complex on the site.
Oak Railings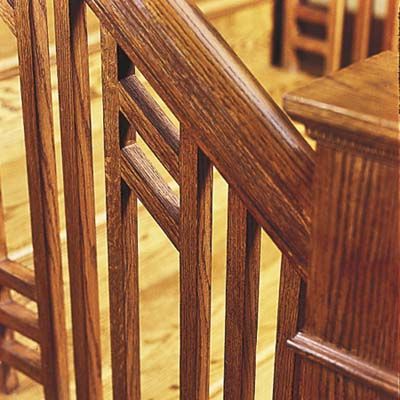 The quartersawn oak railing on the new back stairway was crafted from a design the homeowner found in a book on Arts and Crafts houses; she drew it on a napkin for the carpenter to replicate.