A Few Pointers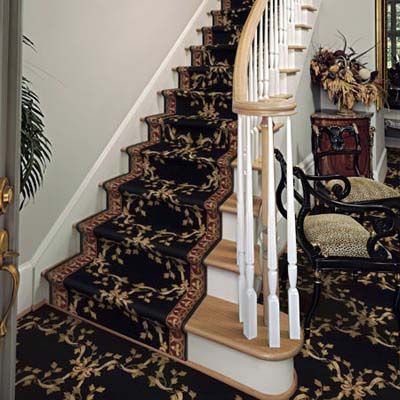 Connect the home decor dots in between floors with a runner that complements your hardwood steps, and at the same time protects your staircase from the ups and downs of daily use.
While roll width sizes are oftentimes standard, the length isn't necessarily a given. Some companies sell their runners in eight-foot or perhaps 12-foot lengths. Others sell them to specification by the linear foot—and all coordinate with carpets or rugs in a broad range of measurements.
Style options are also all over the map, from old-world Persians with intricate border accents to light-hearted designs that lend a hint of the unexpected to your nest.
Shown: Stately, elegant and European in feel, the all-wool Ribbon Trellis pattern runner with a striking border from Nourison's Ashton House Collection makes a stylish statement guests won't soon forget. Each carpet is made on a special loom to create an incredible breadth of colors in just one design. Available in eight colors in 27-inch-wide dimension. About $42 per linear foot, or 36″ wide for $52 per linear foot; Nourison
Garden State
Feel the power of flowers with every step you take. This lovely, lyrical all-wool, hand-tufted, hand-carved, 30-inch-wide runner from Nourison's Julian Collection is rich in detail with a pattern that repeats with each 72-inch length. Available in six fashionable colors, including light blue. About $46 per linear foot; Nourison
Scroll Sister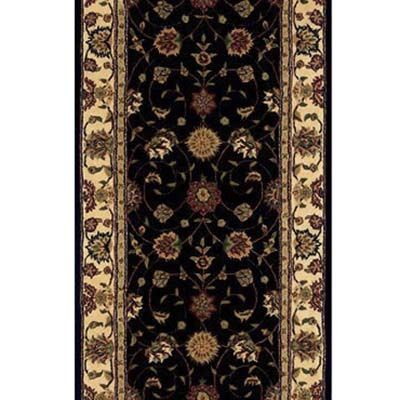 With a nod to tradition and another to expert craftsmanship, this handsome, hand-tufted, 30-inch-wide New Zealand wool broadloom carpet with silk highlights from the Nourison 2000 collection has the goods to grace the most regal of staircases. The Persian pattern repeats every 24, 36 or 72 inches, depending on color choice. About $85 per linear foot; Nourison
Ripe for the Plucking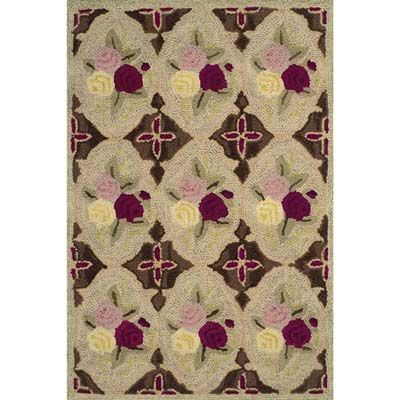 Capture the romance of yesteryear with this sweetly nostalgic, hand-hooked 2'5″ X 8′ Cameo Roses runner with cotton canvas backing from Dash & Albert. Thick and beefy, this is one old-fashioned number you'll want to sink your bare toes into. About $238; Dash & Albert
Suitable for Framing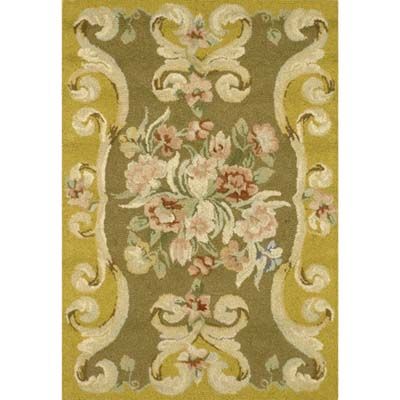 Awash in color and light to the step, the hand-hooked, 100% wool yarn Siena from Dash & Albert is a runner masterpiece. Mini loops create a flatter, less plush surface on the 2'5″ X 8′ length, making it just right for homes with loads of up and down action. Also available in rose or sage. About $168; Dash & Albert
High Impact
Less is more—Moorish influenced, that is. Gone are the frills, the flourishes, and the flights of whimsy. In its place: a handsome, intriguing 2'5″ X 8′ all-wool Plain Tin pattern runner with cotton canvas backing from Dash & Albert that's long on style. About $168; Dash & Albert
Square Dance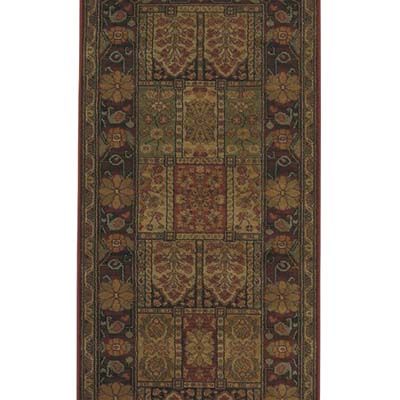 Taking its name from Bakhtiyari an Iranian village acclaimed for its weaving since the 19th century, this 2'6″ X 8′ 6″ runner from Karastan's Antique Legends Collection captures the imagination with rich colors and riveting rectangles, each framing complex floral motifs. Price available upon request; Karastan
Sultan of Style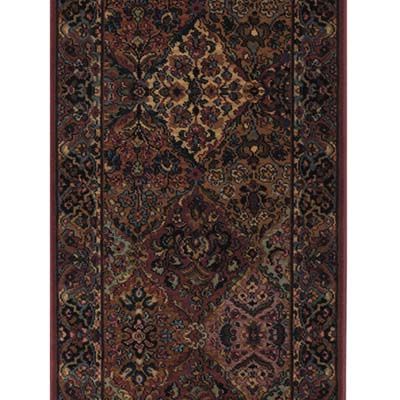 Bringing the unique look of handwoven antique Oriental rugs into the 21st century, the broadloom Multicolor Panel Kirman from the Original Karastan Collection artfully ties together past and present. True to its storied origins, each rug is woven through the back on Axminster looms and features skein-dyed, luster-washed wool yarns—it's a modern-day keeper. Available in 2'6″ X 8′ 6″ or 2'6″ X 12′ runners. Price available upon request; Karastan
Just Your Cuppa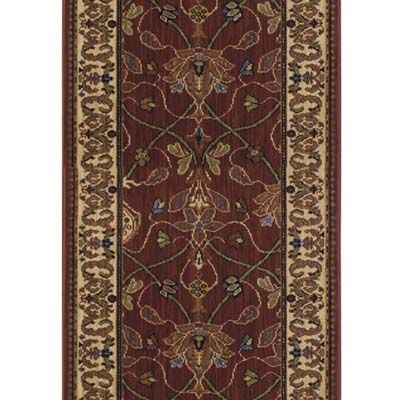 With a nod to the British textile tastemaker who helped found the Arts & Crafts movement, the William Morris Red rug from Karastan's English Manor Collection marries vine and pomegranate motifs, an acanthus leaf border and vibrant colors on a red background. Price available upon request; Karastan
Treasure Chest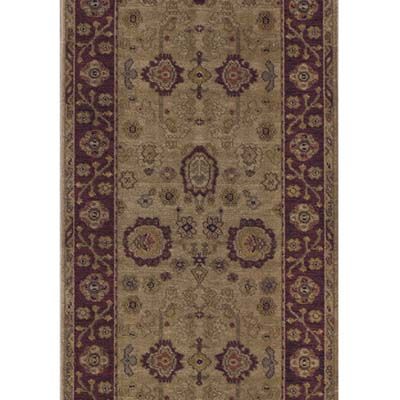 Floor your family with the 2'6″ X 8′ 6″ Oushak pattern runner from Karastan's Antique Legends Collection. Inspired by an early 20th-century Turkish carpet, this is the stuff legends—and dowries—are made of. The colors recall vegetable dyes used by artisans long ago while the antique wash lends a vintage patina—and the whole package coordinates beautifully with today's mix-and-match living spaces. Price available upon request; Karastan