Project details
Skill
1

out of

5
Easy
The straightforward cuts and simple installation make this project a breeze
The newel post and balusters get all the attention, while the exposed side of most staircases is largely ignored. But with the addition of decorative stair brackets, a bland stringer can become an elegant eye-catcher. Here's how you too can breathe new life into your staircase with a simple DIY project.
Steps for Installing Decorative Stair Brackets
Step 1: Choose and prep your brackets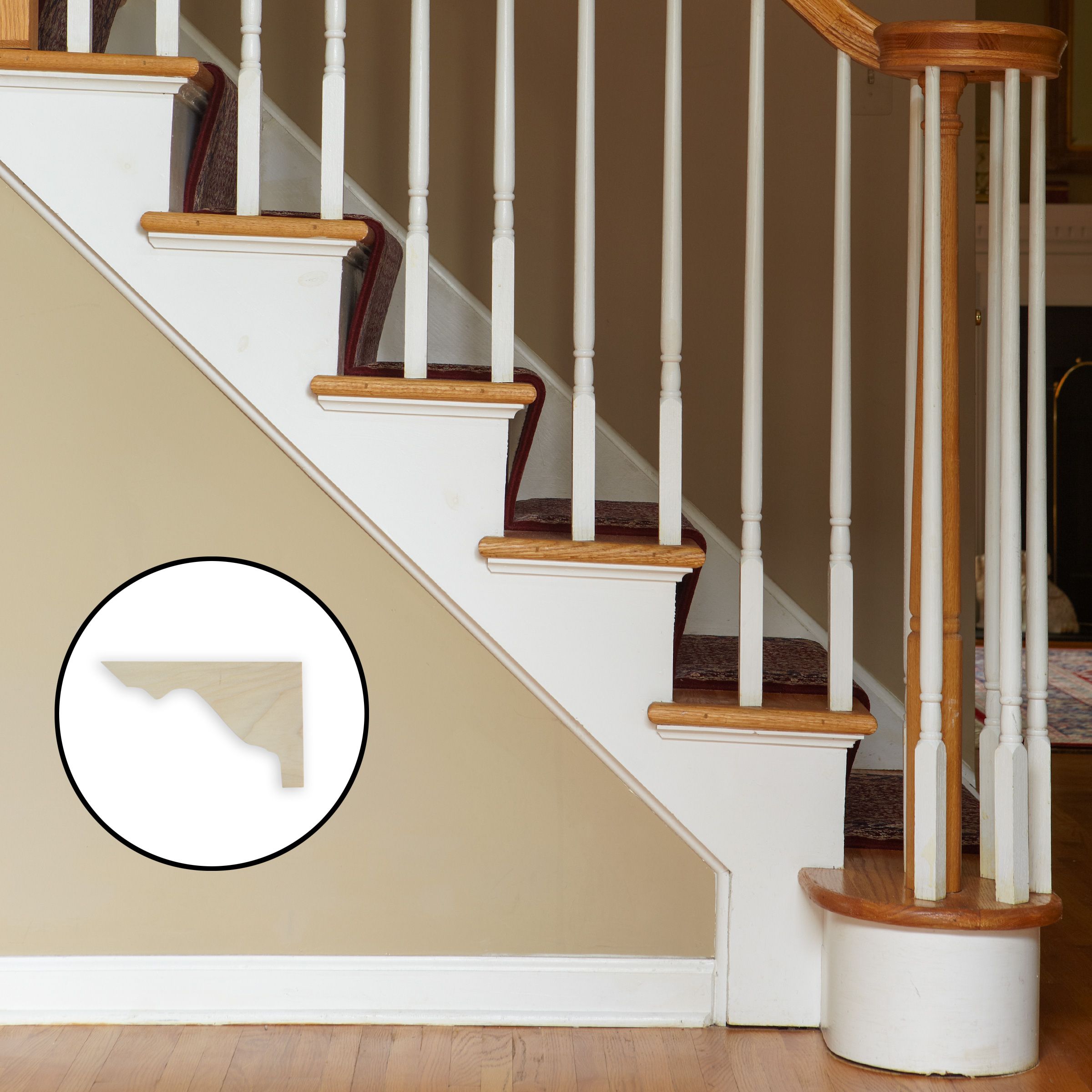 Here we used simple-to-install wood brackets that go up with adhesive and nails. To make the project even easier, we had the stock ¼-inch-thick profile custom-milled to just 3/16 inch so that the bracket would be slightly recessed beneath the existing scotia molding that skirts the treads. Any thicker and we would have had to remove the scotia and replace it with longer strips that could wrap the brackets.
Customization adds to the $8 to $13 price per bracket (StairPartsUSA.com), depending on the profile and wood type, but the DIY-friendly installation makes it well worth the extra $40 or so. We spent $160 total for our 12 poplar brackets.
Here's a breakdown of the project:
Budget — $150 to $250
Key players — Decorative wood stair brackets
DIY savings — Up to $600 to hire a finish carpenter
Step 2: Steady each bracket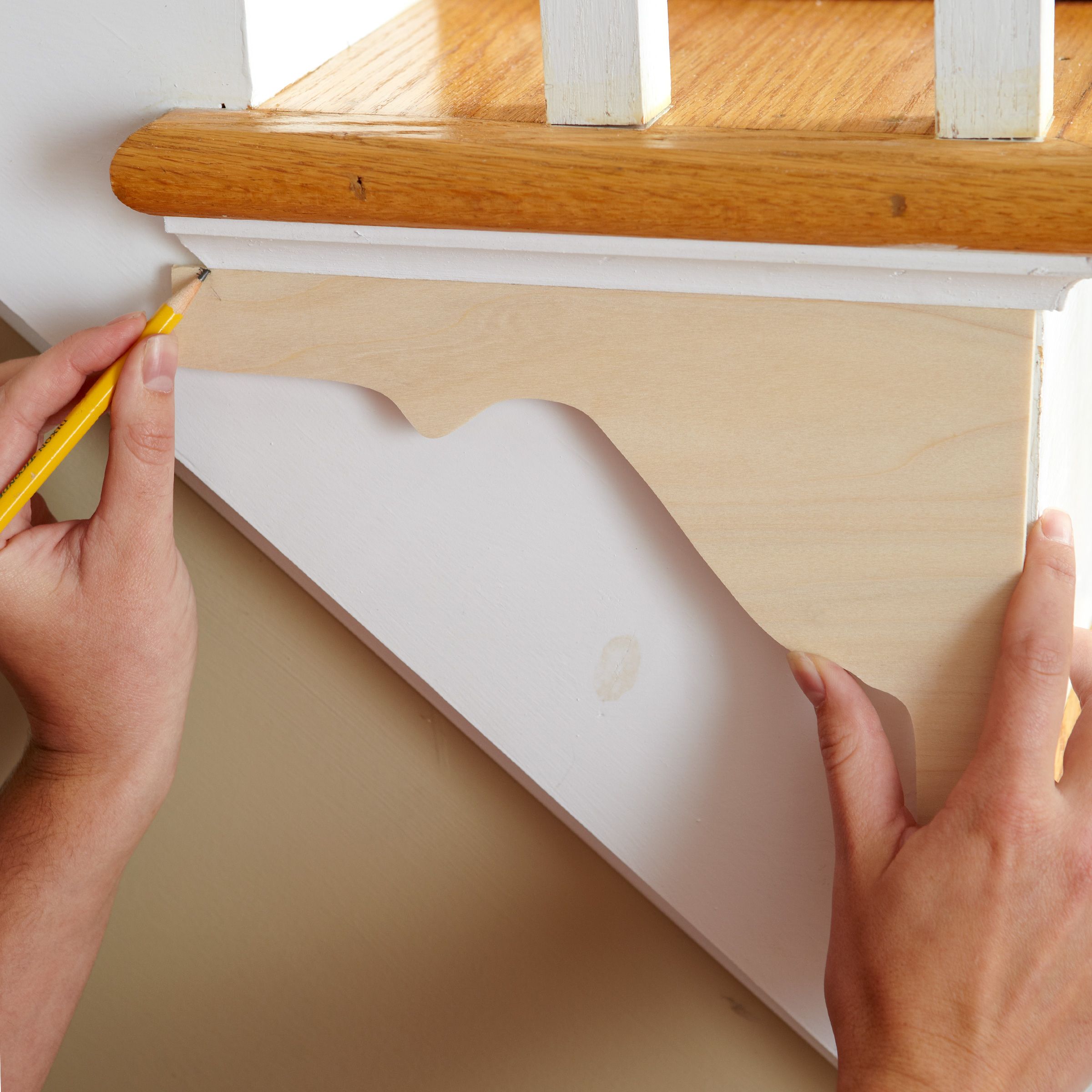 Steady each bracket on the stringer and mark the length of the scotia and height of the riser. Number the backside of the brackets so you know which one goes where.
Step 3: Trim the brackets to fit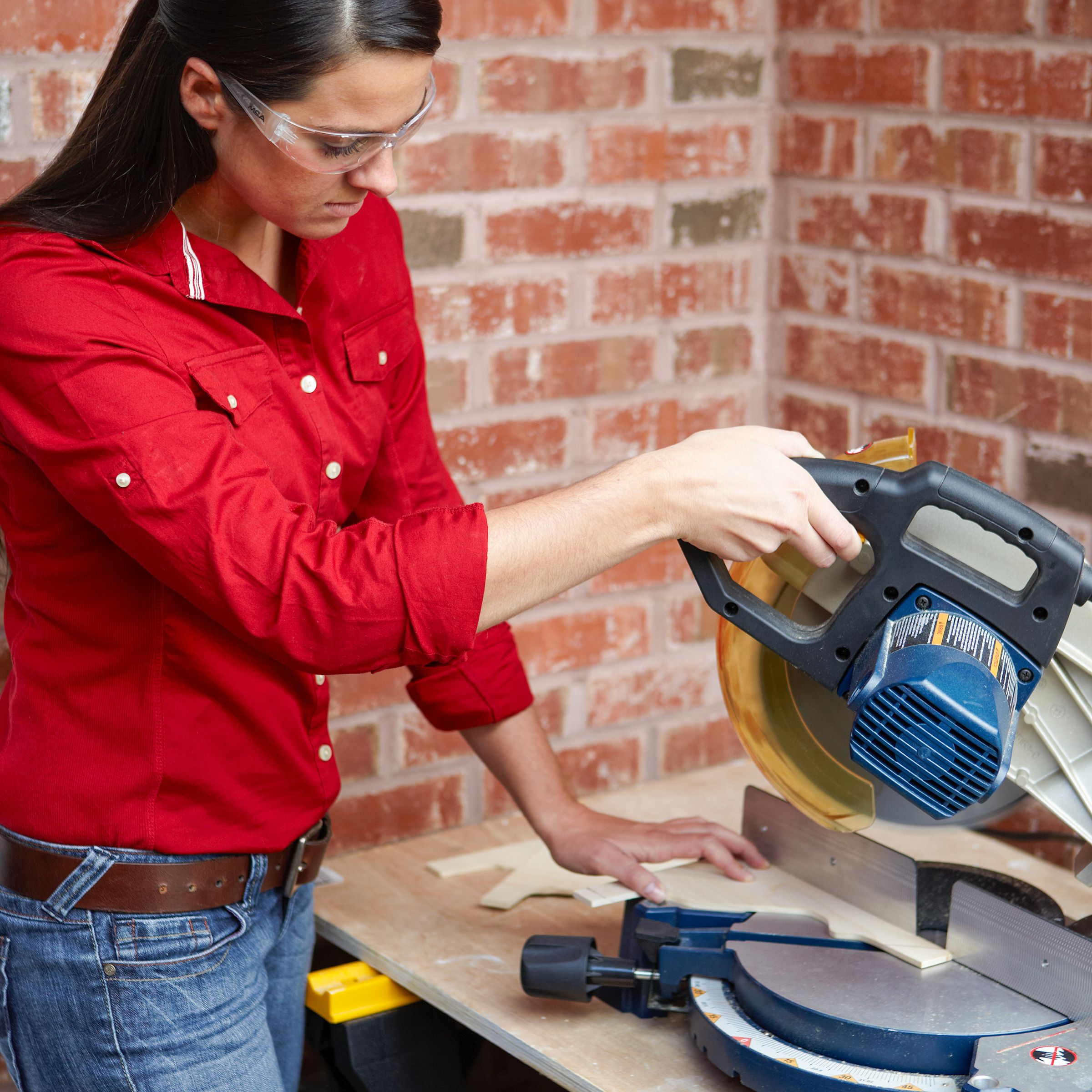 Trim the brackets to fit with a miter saw, using the pencil marks as a guide. We cut the top, horizontal leg at a 45-degree angle to match the scotia, but you can also leave it square.
Step 4: Rough up the surface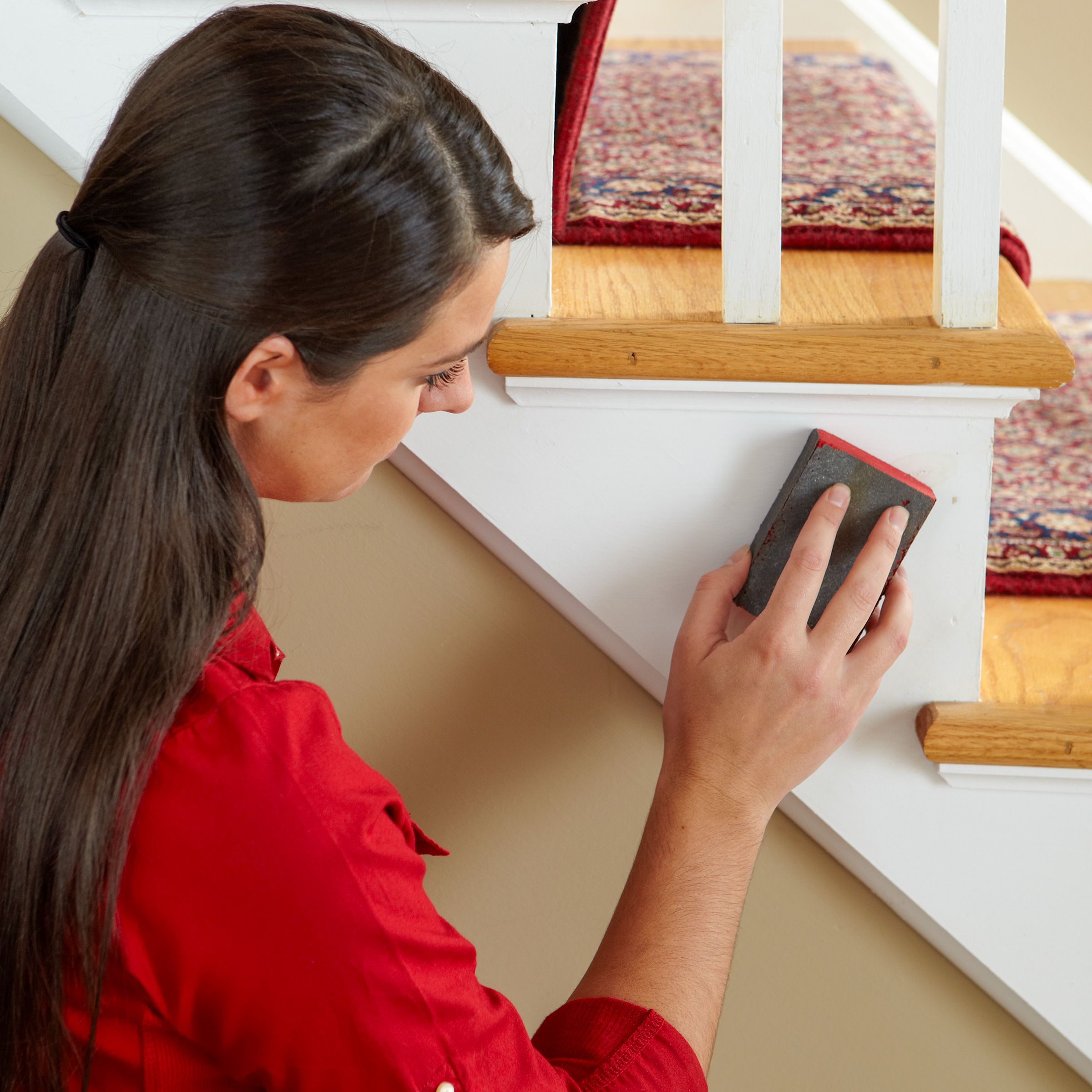 Rough up the surface of the painted stringer with a medium-grit sanding sponge so that the brackets will better adhere to it.
Step 5: Apply adhesive caulk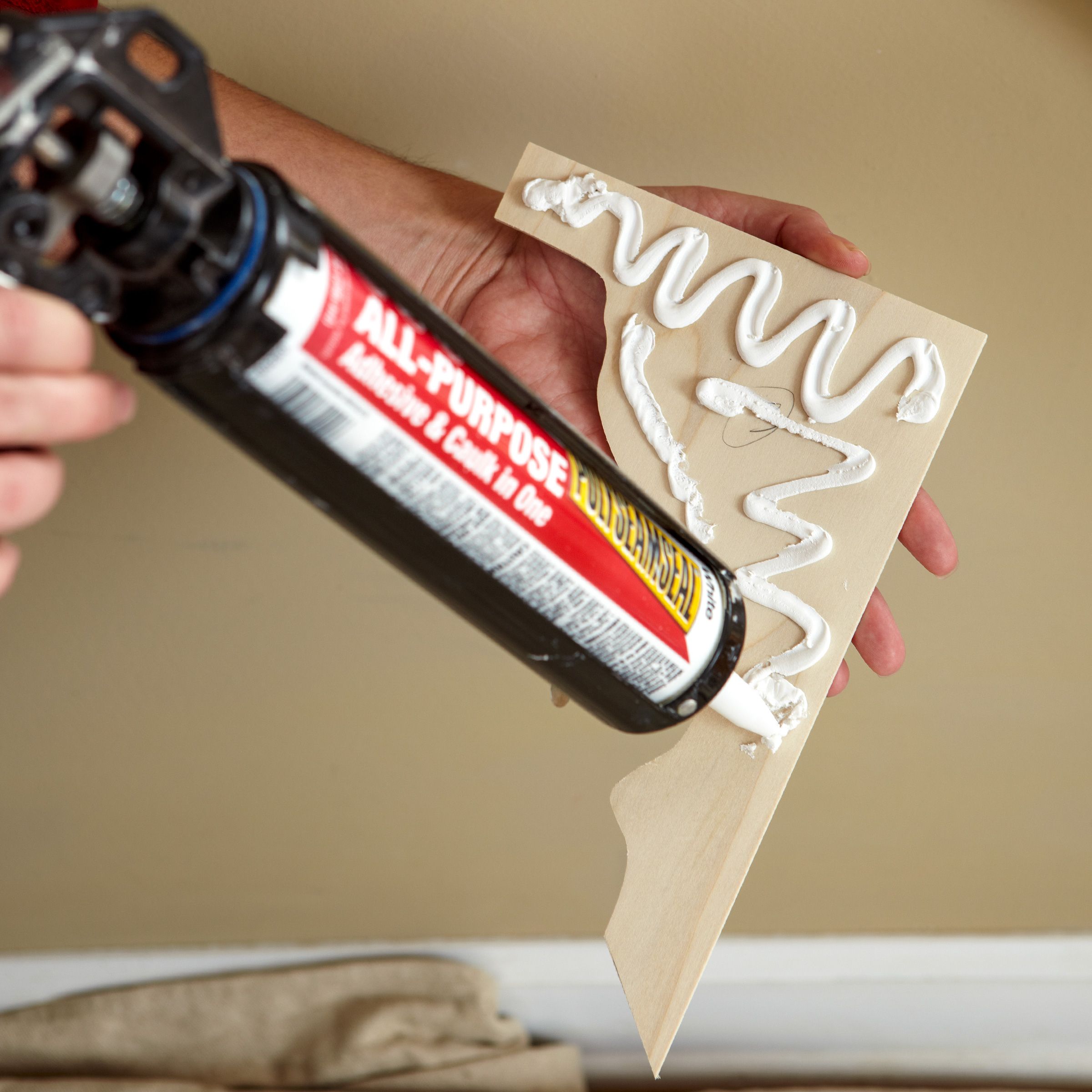 Apply adhesive caulk to the back of the first bracket, and press it in place. Wipe away any adhesive that seeps out from behind with a rag.
Step 6: Secure the bracket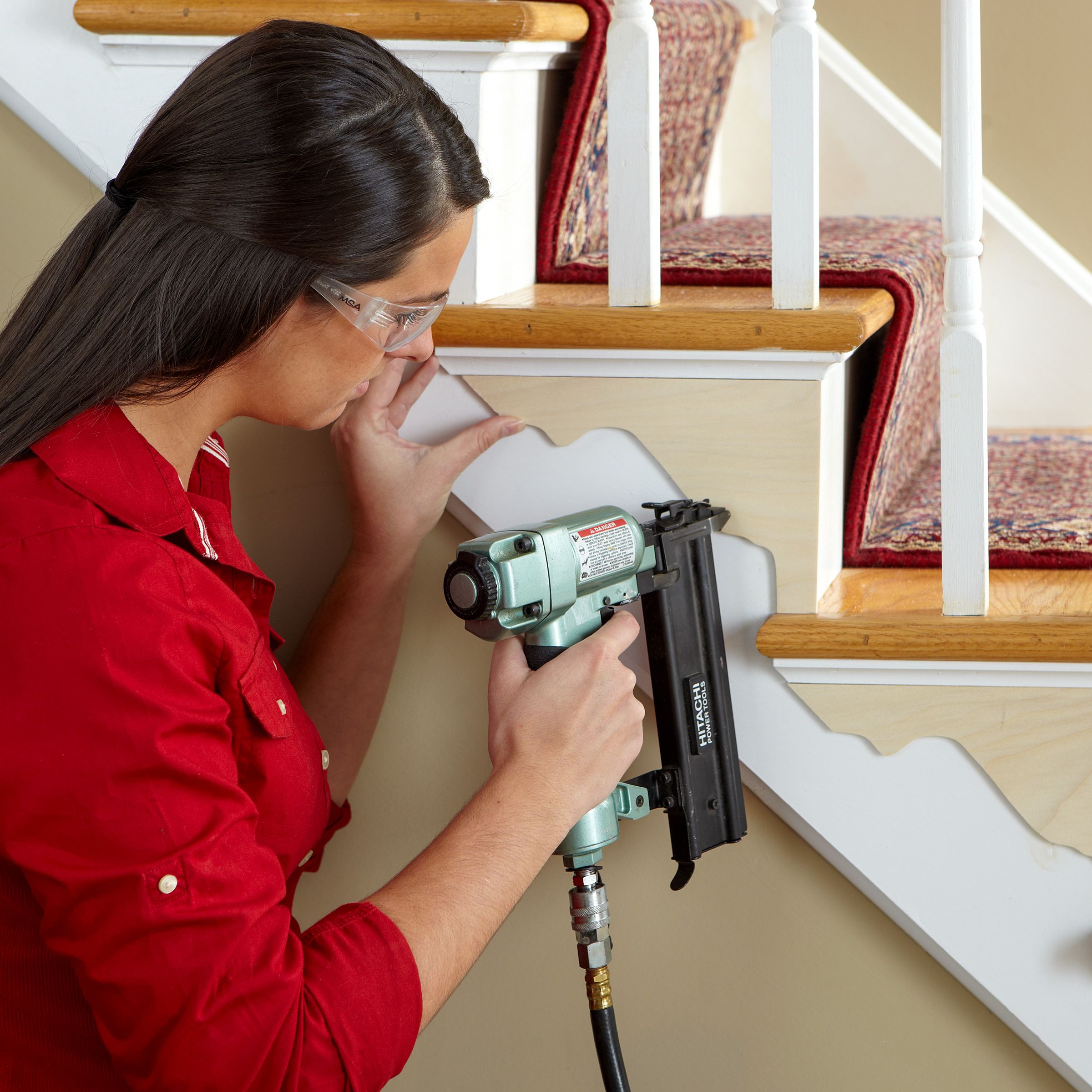 Secure the bracket with brad nails at the top, bottom, and along the bracket's decorative edge. Repeat the glue and nail steps for each of the remaining brackets.
Step 7: Prep the brackets for paint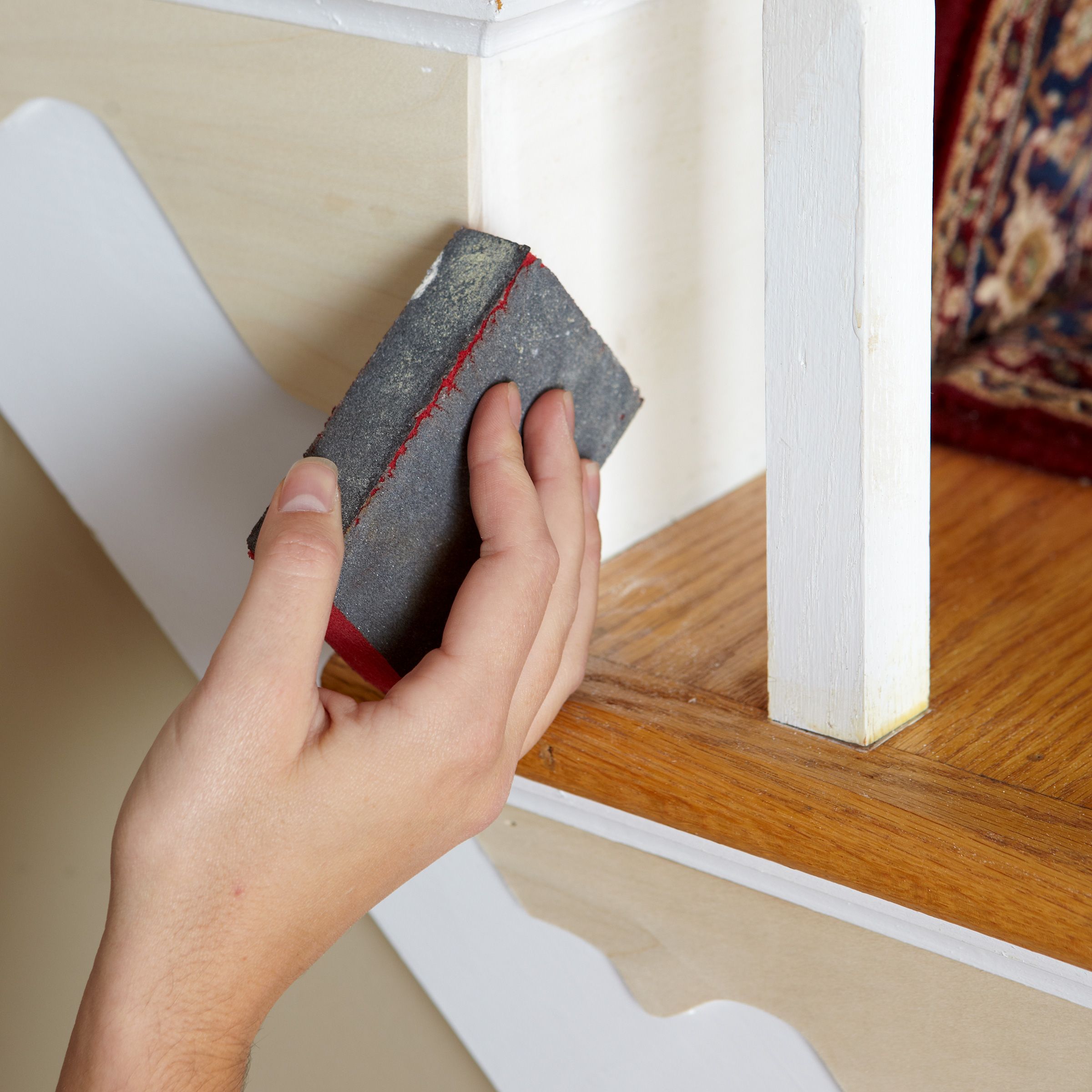 Use adhesive caulk to fill nail holes and the joint between each bracket and the front of the stair tread. Smooth rough edges with the sanding sponge.
Step 8: Prime and paint each bracket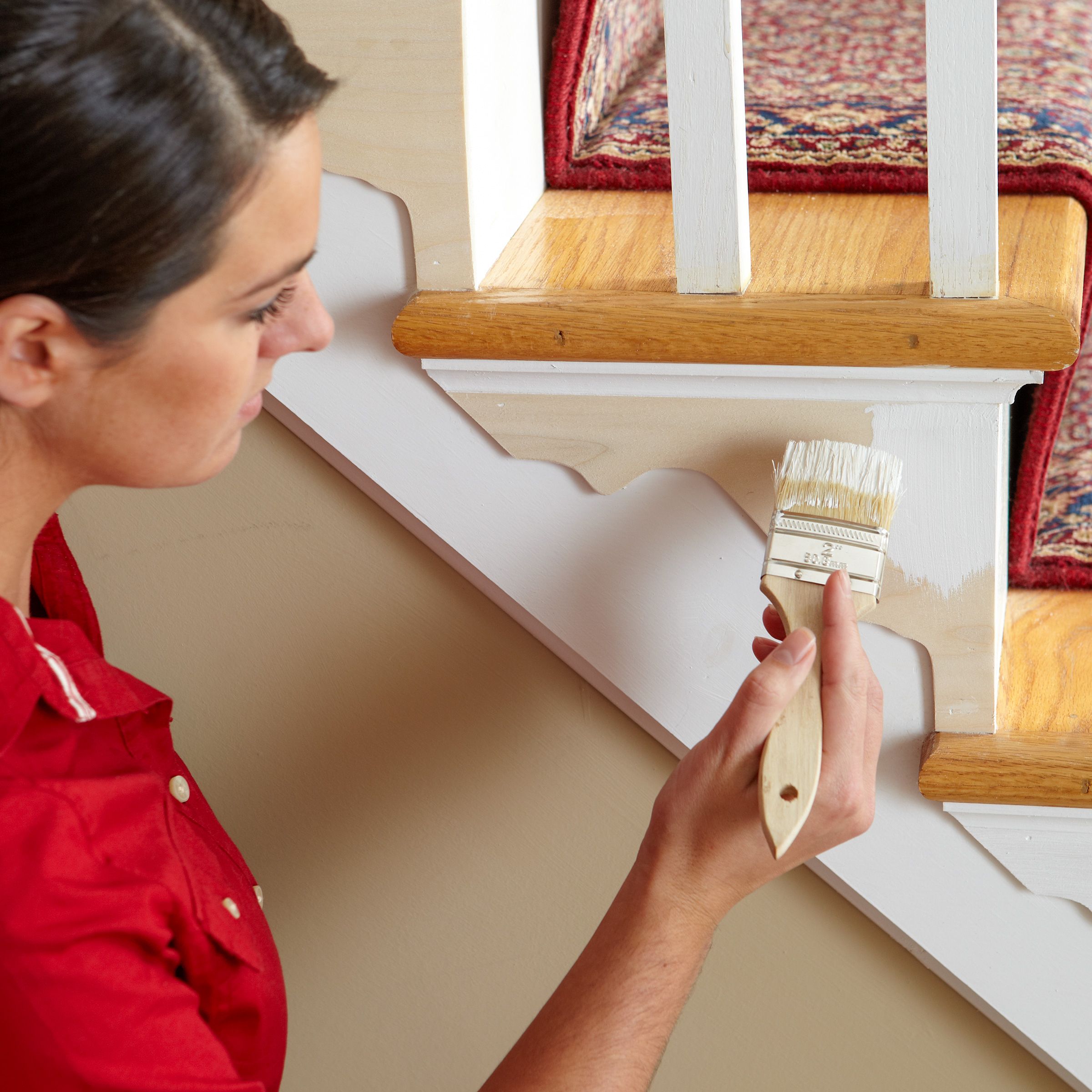 Prime and paint each bracket, and touch up the stringer if needed.
Step 9: Maintain a uniform profile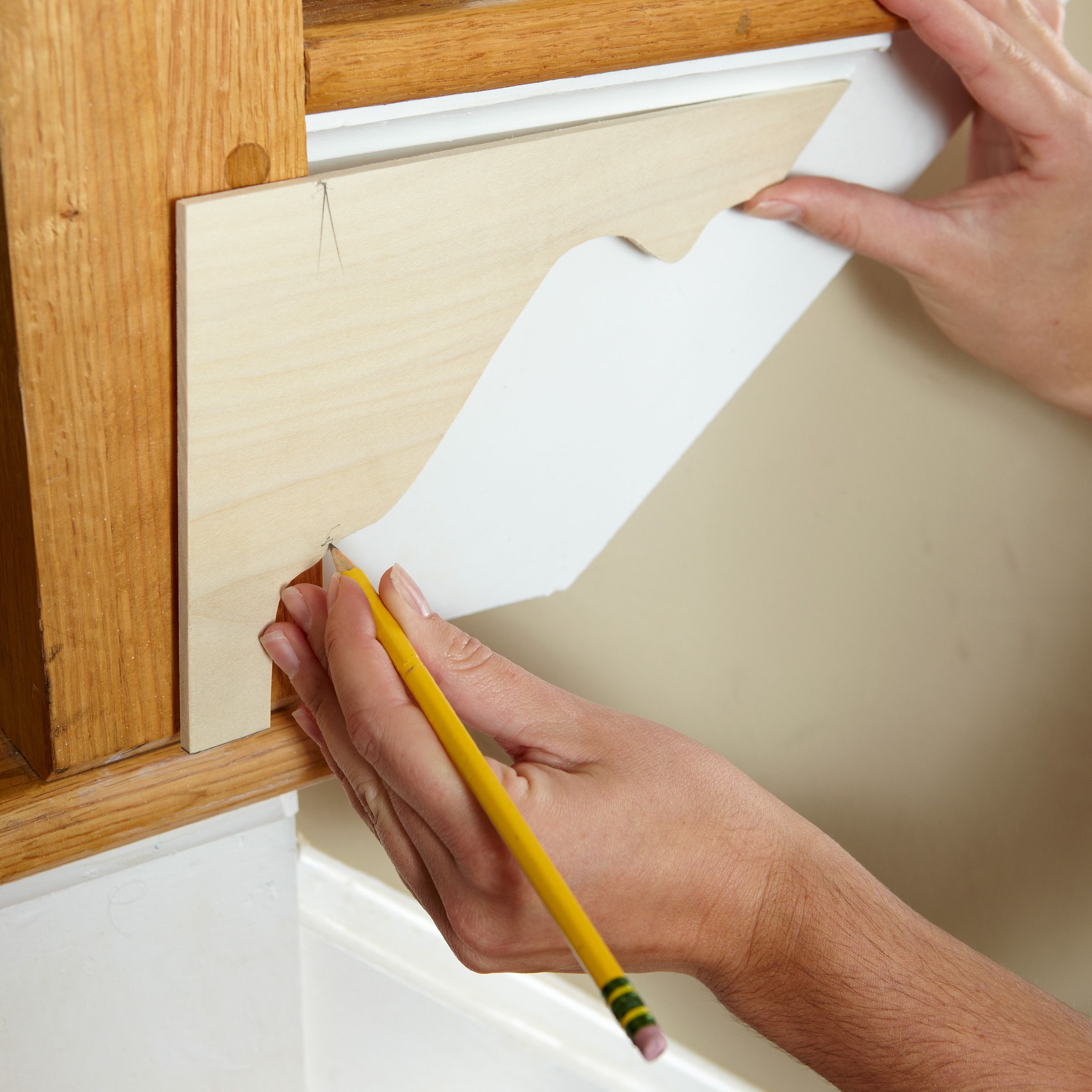 To maintain a uniform profile when a bracket must be shortened to meet the newel, align its angled end with the scotia, and trim from the opposite side.
Tools and Materials