Affiliate Disclosure:This Old House's Reviews Team is committed to delivering honest, objective, and independent reviews on home products and services. To support this business model, This Old House may be compensated if you purchase through links on our website.
High-quality back-to-school items can help your child stay organized, accomplish their goals, and enjoy their time in the classroom. The This Old House Reviews Team has compiled a list of the best back-to-school items available on Amazon, so you can be fully prepared for this school season.
JanSport Big Student Backpack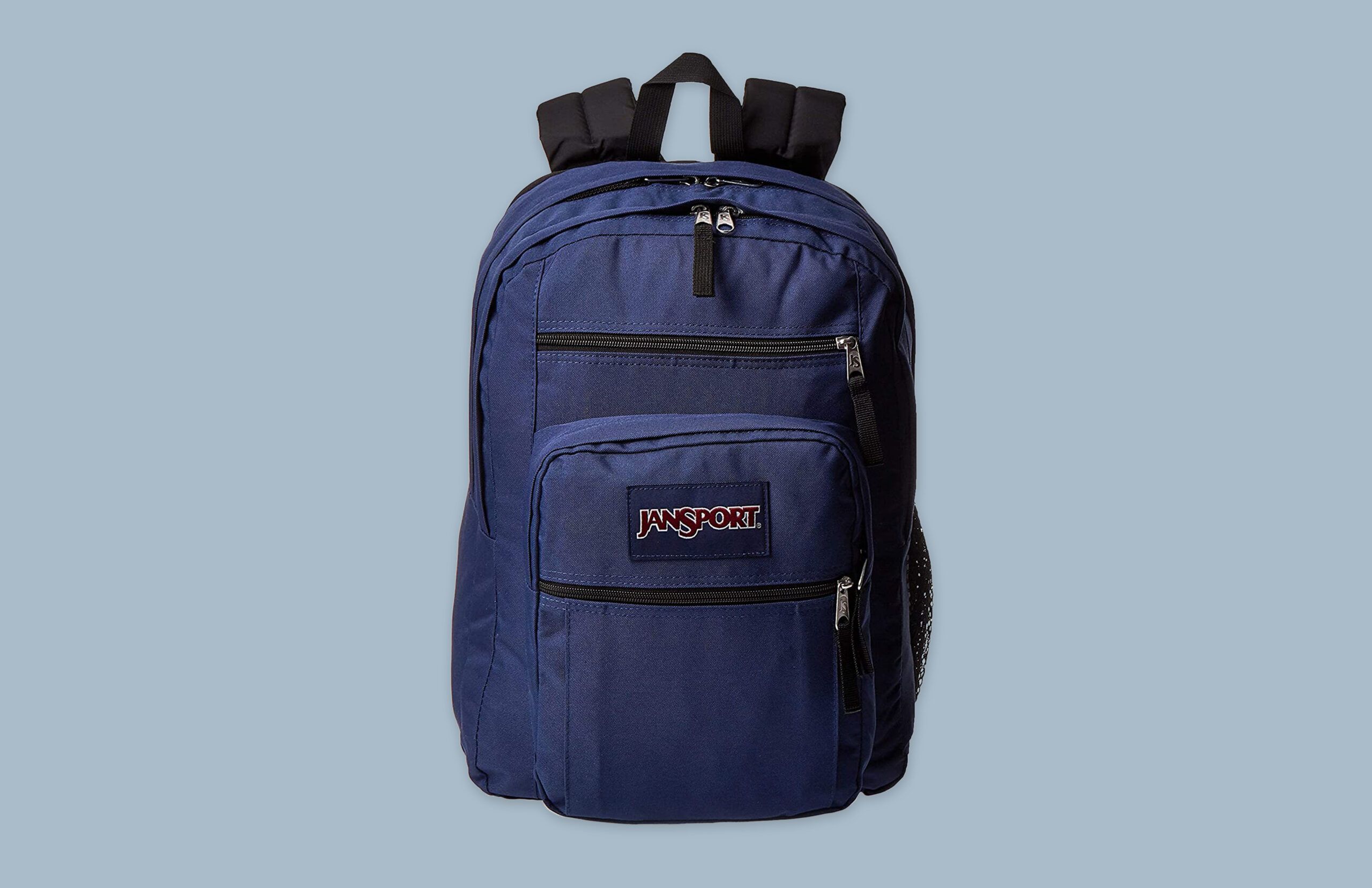 Every new school year starts with a great backpack. This durable bag is made from 100 percent polyester and has an ergonomic design that fits comfortably on your child's back. It features plenty of storage for laptops, notebooks, and other items with its large front compartments and front-pocket utility organizer. This backpack also comes in numerous color choices to best match your kid's personal style.
Premier Tech Hut Multi-Device Charging Station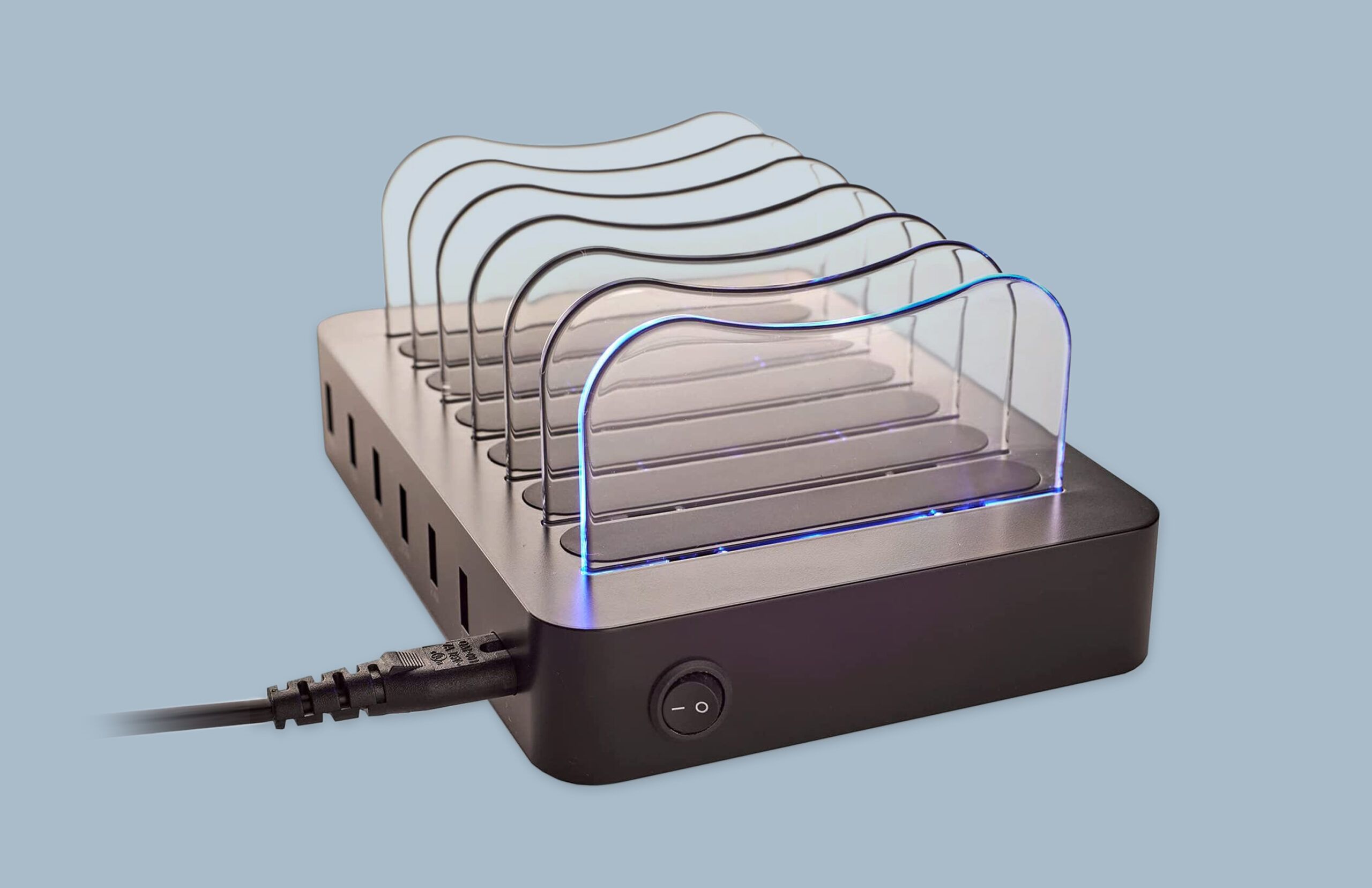 If your child has a laptop or tablet device from their school that needs regular charging, this product could come in handy. This multi-device station includes one USB-C cable, two micro-USB cables, and three lightning cables and can charge up to six devices simultaneously. It delivers a fast 2.4-amp charge and is compatible with most iOS and Android devices.
Bentgo Fresh 4-Compartment Lunch Box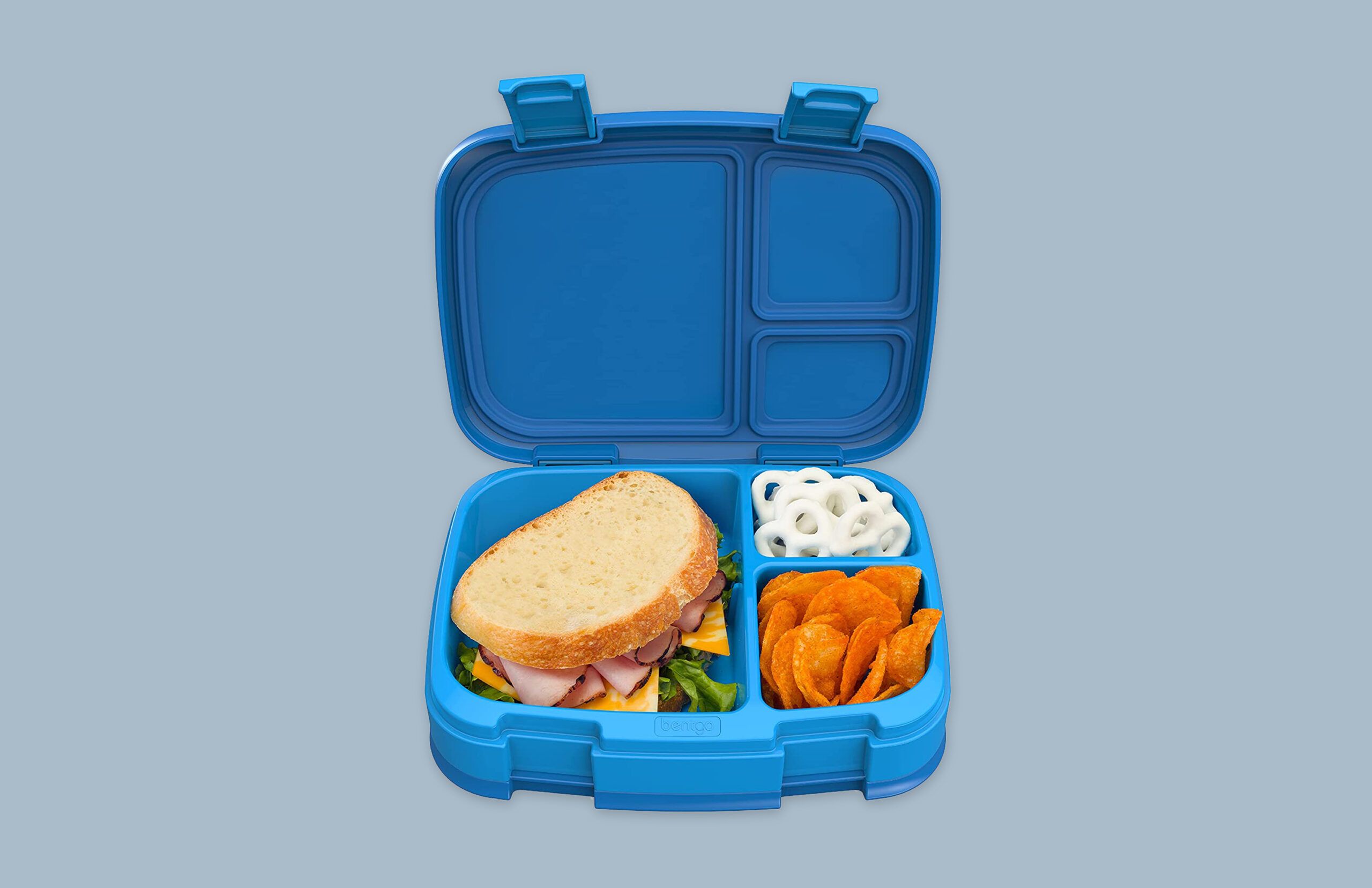 This lunch box makes it easy to separate main courses from sides and desserts when packing school lunches and allows for excellent portion control. This lunch box has three leak-proof compartments that keep food fresh and prevent food from touching, even if it has sauce or juice. A removable divider creates an optional barrier in the main compartment. This product is also available in multiple colors so your child can pick their favorite.
Sigg Miracle Water Bottle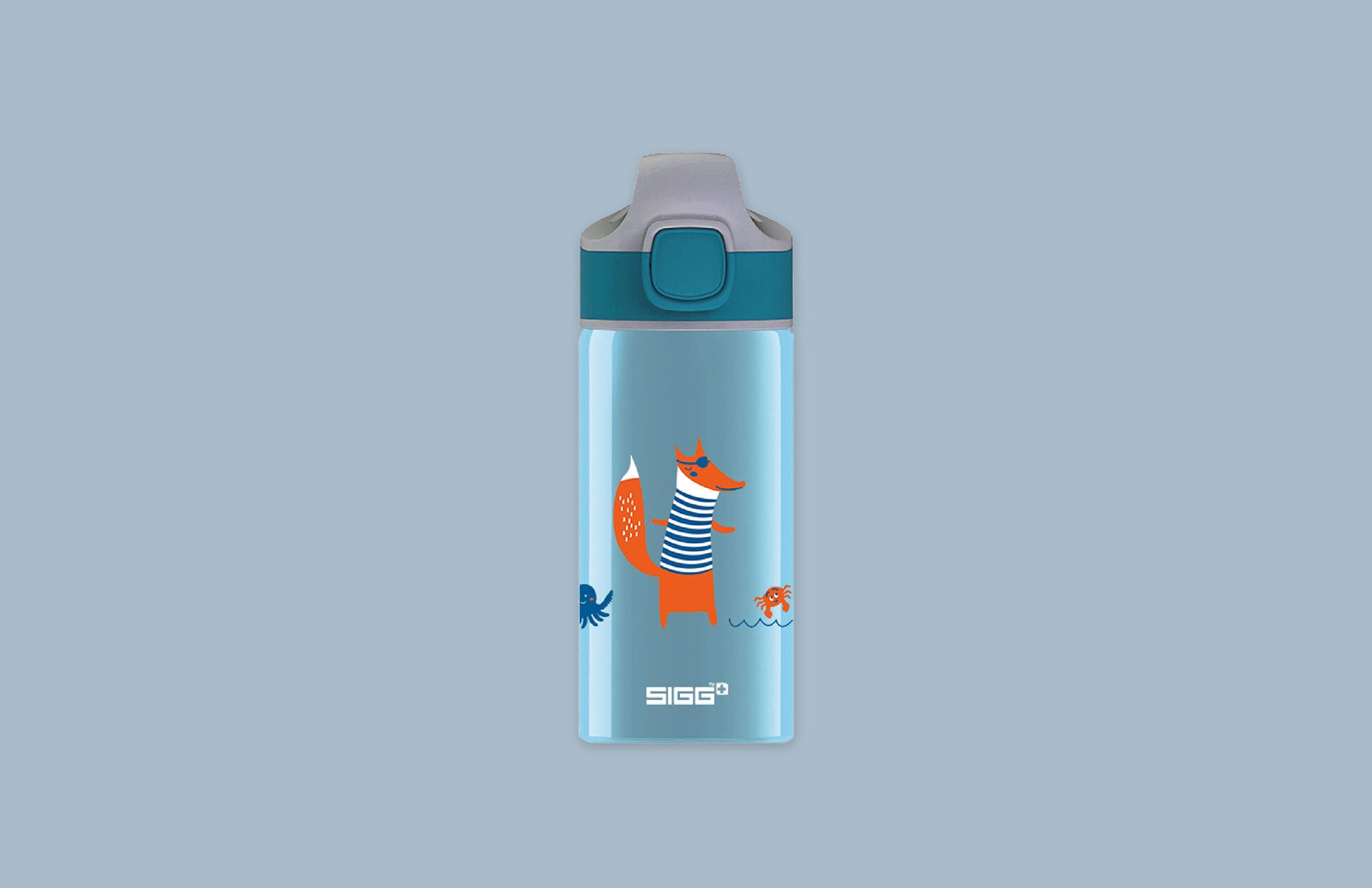 This adorable water bottle will keep your elementary-school-age child hydrated with its large 13-ounce capacity and simple push-button operation. This water bottle has a lightweight leak-proof design but is still made from durable aluminum material, so you don't need to worry about your child dropping it. It is also available in numerous colorful designs that kids will be sure to love.
THERMOS FUNTAINER Kids Food Jar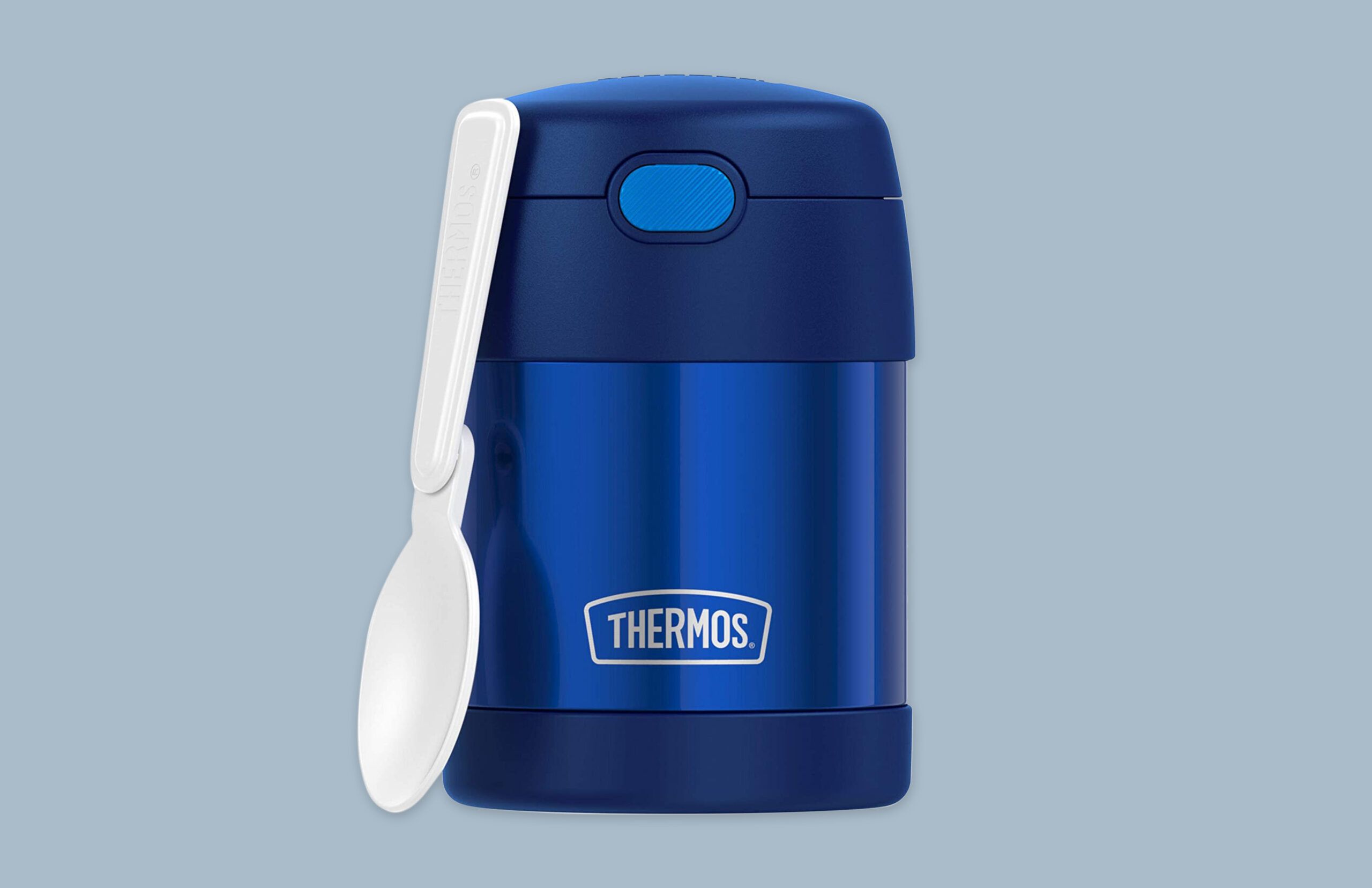 This handy 10-ounce food thermos keeps meals and snacks fresh for your kids when they want them. It uses insulation technology that keeps food either hot for up to five hours or cold for up to seven hours. This food jar has a durable stainless steel construction and a lightweight design that's easy for kids to hold. It comes in a wide range of color and pattern choices, including several featuring popular characters.
Indeme Student Planner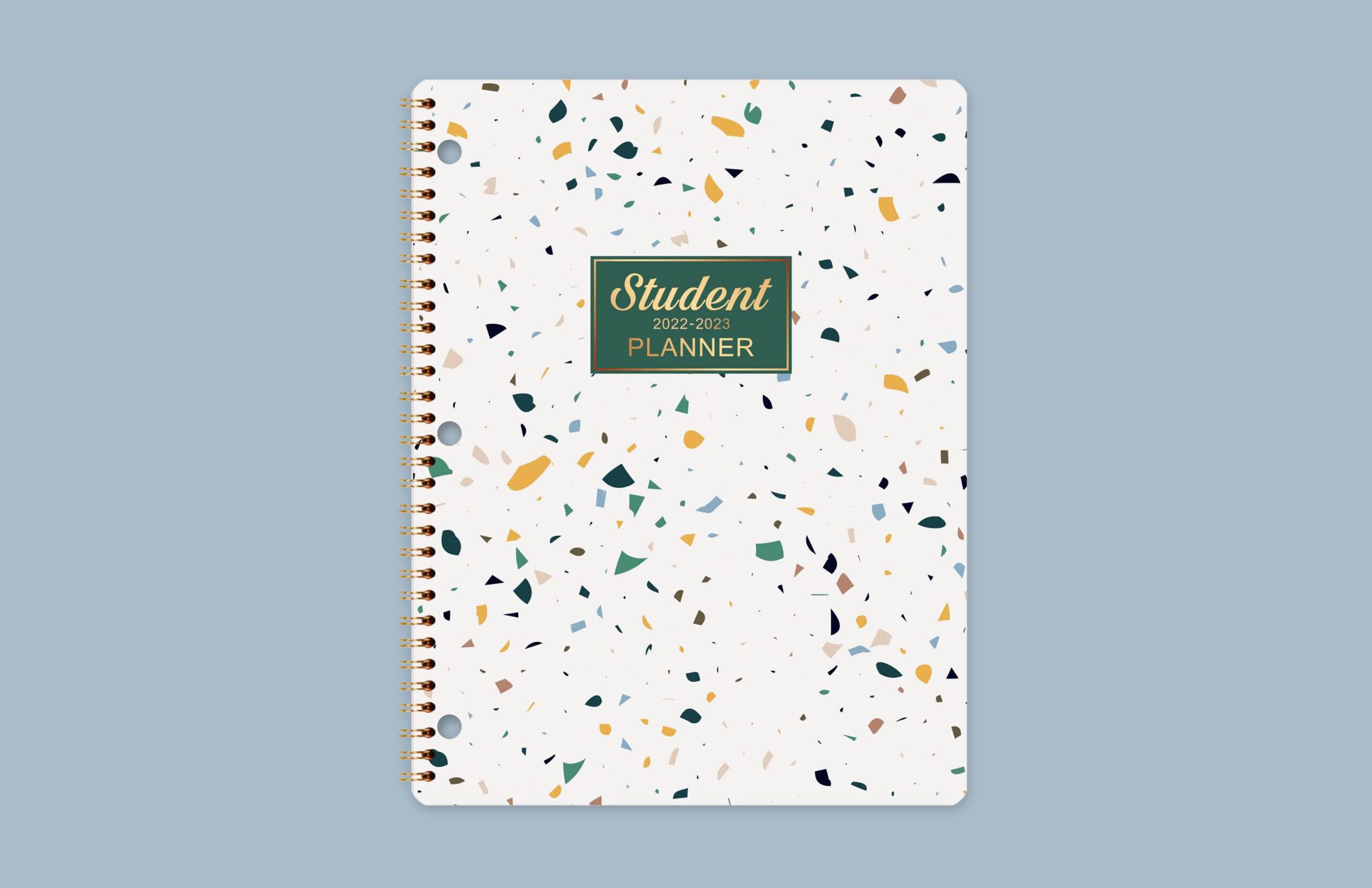 This student planner will help your kid stay organized throughout the school year. It features 12 months' worth of weekly and monthly pages, making it easy to keep track of homework, upcoming exams, and activities. Each day has multiple sections to organize assignments by subject, which for many students is more helpful than a single block to write everything. It has thick paper that's easy to write on and won't bleed through when using a pen.
ZIPIT Monster Big Pencil Case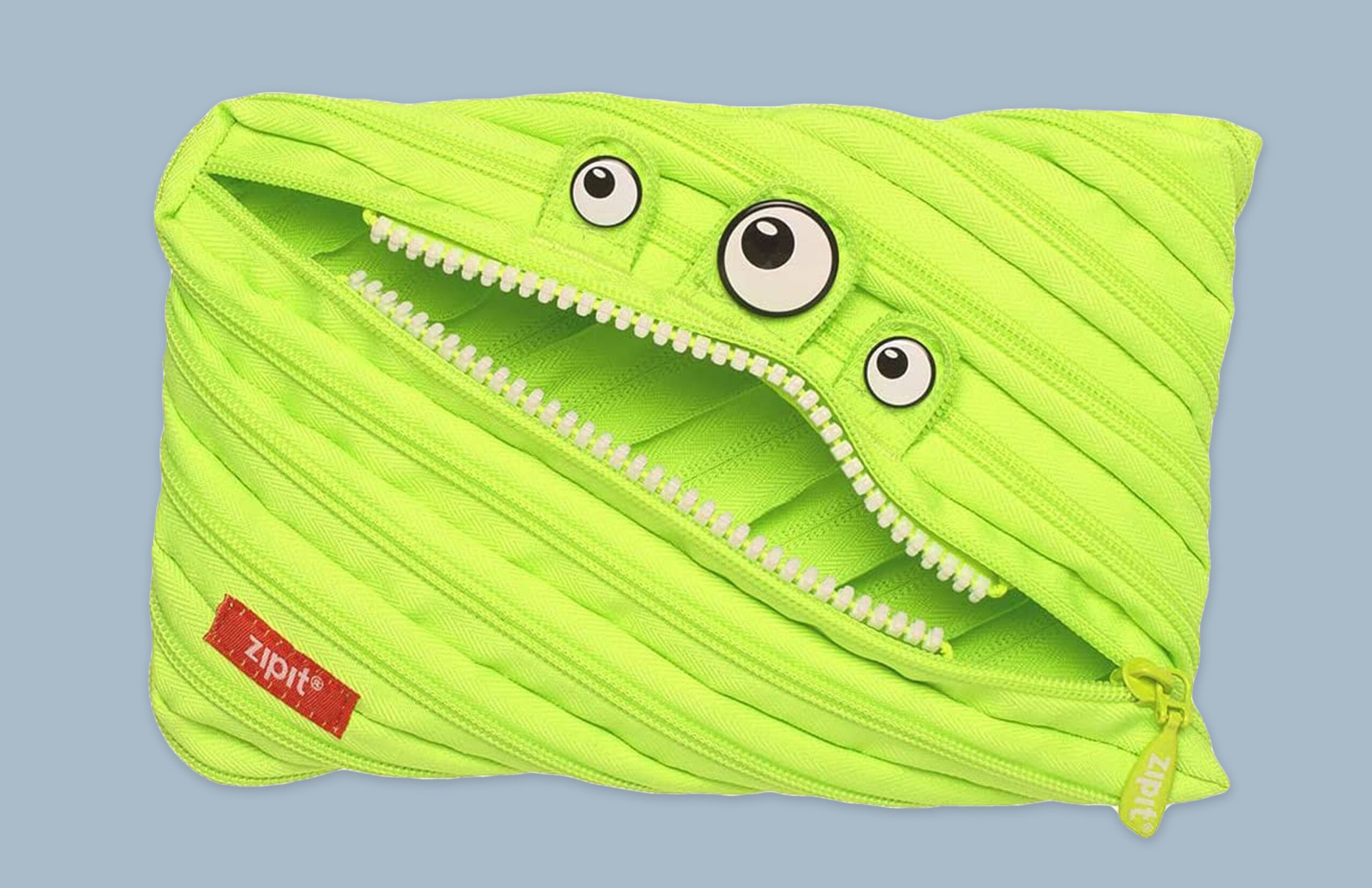 This unique pencil case has a funny monster design with sewn-on eyes that kids are sure to get a kick out of. It also has a large capacity, with the ability to fit up to 55 pencils or pens. It has a wide opening for easy access and is also machine washable. Plus, this pencil case comes in various vibrant color choices to match your kid's style.
Fiskars Scissors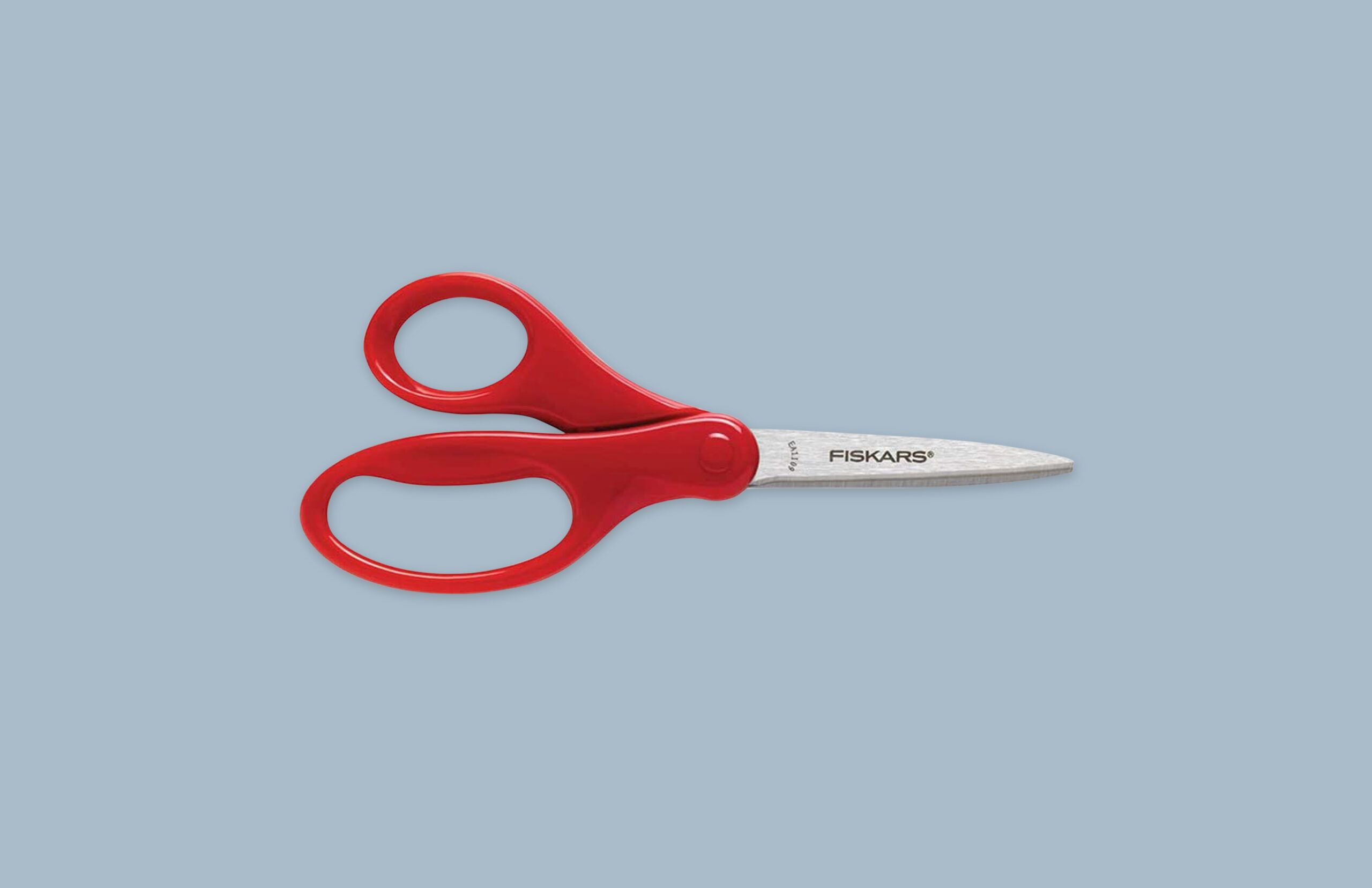 Every kid needs scissors for class, and these seven-inch scissors are perfect for any project. These scissors, which come in multiple colors, have stainless steel blades with pointed tips that are appropriate for children ages 12 and up and can accommodate both left- and right-handed users.
Paper Mate InkJoy Pens
Take your children's note-taking to the next level with this multicolored pen set that comes with a total of 20 pens. This set comes with 0.7-millimeter pens in pink, red, orange, yellow, lime, green, teal, bright blue, dark blue, berry, cocoa, and black. These pens also dry quickly and have an ergonomic grip that's comfortable to hold.
Prismacolor Premier Colored Pencils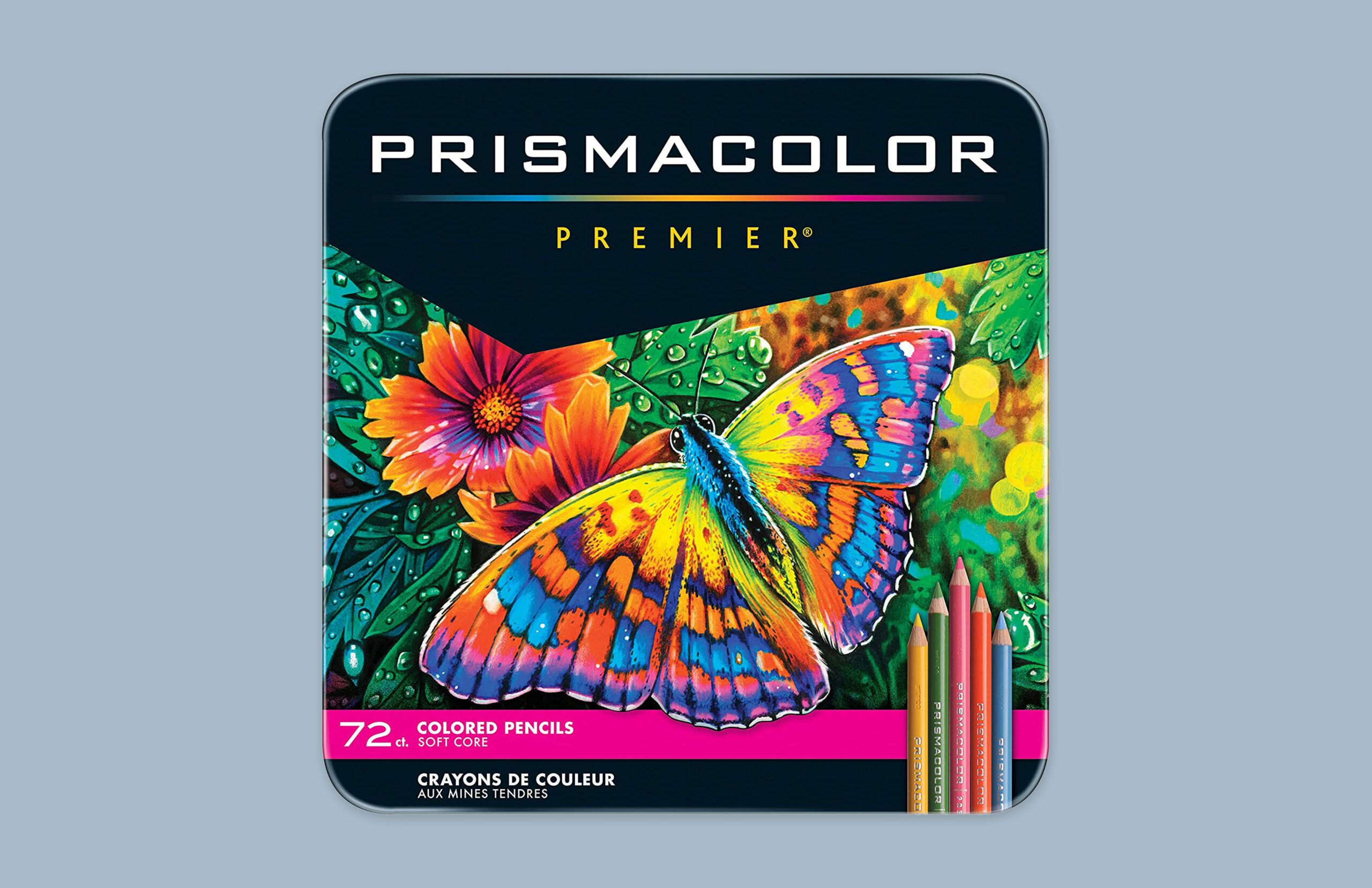 These colored pencils are a great choice for older students who are serious about art. This set of 72 pencils comes in a wide range of rich and vibrant colors that are perfect for shading and blending. These pencils also have a thick, durable lead that helps resist breaking.
Other Things to Consider When Shopping for Back to School
When going shopping for your child's back-to-school items ahead of the first day of school, you can get overwhelmed with the number of choices available. Using these factors will help you focus on finding the best quality products that your kids will use every day.
Size/Portability
Back-to-school products should be easy for kids to carry around. Items should be small enough to fit inside a standard backpack and not weigh it down too much while also fitting into their workspace. For products like notebooks, folders, planners, and calendars, ensure they aren't too wide for your child's backpack and won't fly open while in transit. For smaller items like pens, pencils, and crayons, focus on products with protective cases that are easy to store and will keep them in place.
Ease of Use
Although you won't be there to help them, you can make sure all of your kids' back-to-school products are easy enough for them to use on their own. Avoid complicated gadgets unless they are necessary, and take time to review each item with your child beforehand to ensure they know how to use it properly.
Durability
Most back-to-school products bought in the summer will likely have undergone serious wear and tear by the end of the school year. To avoid having to restock with new supplies mid-year, purchase products that are made with durable materials. For backpacks and other bags, this can mean looking for stitching that won't come apart and zippers that won't get stuck or fall off. For products such as water bottles or lunch boxes, look for products made with sturdy materials like metal or hard plastic that can withstand a few drops.
Most Common Back-to-School Products
While the complete list may differ for every child depending on their school, age, and interests, some items are needed for every back-to-school situation. No matter if they're heading to pre-K, elementary school, middle school, or high school, here is a school checklist you can use as you prepare to drop off your kids back at the classroom.
Backpack
Lunch box
Binders or folders
Calculator (normal, scientific, or graphing)
Weekly planner or calendar
Markers, colored pencils, or crayons
Pens, pencils, and erasers
Tape and glue sticks
Notebooks or composition books
Index cards and sticky notes
Scissors
Hand sanitizer
Tissues
Frequently Asked Questions About Going Back to School
What should you do before going back to school?
Before going back to school, you should make a complete list with your child of what you need to buy before you start shopping. Then, make sure you're giving yourself ample time to shop around to find the best deals. You should also leave time for returning online items if they aren't what you were looking for.
How do I make it easier to go back to school?
To make it easier to go back to school, make sure you are prepared with every item you need on your shopping list. In addition to the list above of essential back-to-school products, read notes or emails from your teachers closely, as they may require specific products, textbooks, or other items for their class.
Do you need to bring a backpack to school?
While you don't always need to bring a backpack, keeping all of your items in a drawstring bag, briefcase, or a tote may be difficult. If your child finds their backpack too heavy, you can try to remove unnecessary items or give them a smaller bag in addition to their backpack that they can store in their locker or cubby.
Why Trust The This Old House Reviews Team
This Old House has empowered homeowners for more than four decades with top-notch home improvement content in the form of television programs, print media, and digital content on its website and social media platforms. The This Old House Reviews Team focuses on creating in-depth product and service review content to help inform your purchasing decision for just about any item or resource that you might need for your home. The This Old House Reviews Team has written over 1,000 reviews on products in the home space, from cordless drills to kitchen trash cans, lawn mowers, and dining room decorations.
We recommend products in each review using an intensive research process, spending hours combing through the best available models on Amazon. For a product to make our list of top picks, it must hold a solid sales record on Amazon, have consistently positive customer reviews, and offer unique features, among other factors. After narrowing down our list of recommendations, we conduct additional research and sometimes in-person testing to ensure that the products meet our standards. Once we conclude the research phase, we craft a well-rounded, user-friendly article that includes our recommended products and additional information to help homeowners like you make the right purchase.
To share feedback or ask a question about this article, send a note to our Reviews Team at reviews@thisoldhousereviews.com.