Affiliate Disclosure:This Old House's Reviews Team is committed to delivering honest, objective, and independent reviews on home products and services. To support this business model, This Old House may be compensated if you purchase through links on our website.
Having reliable and practical off-to-college supplies helps students achieve academic success. Whether you're a parent shopping for your recent high school graduate or a graduate-level college student returning this fall, we at the This Old House Reviews Team are here to help. Discover our list of the college and dorm supplies available on Amazon to help get the most out of the upcoming school year.
SwissGear Scansmart TSA 17-Inch Laptop Backpack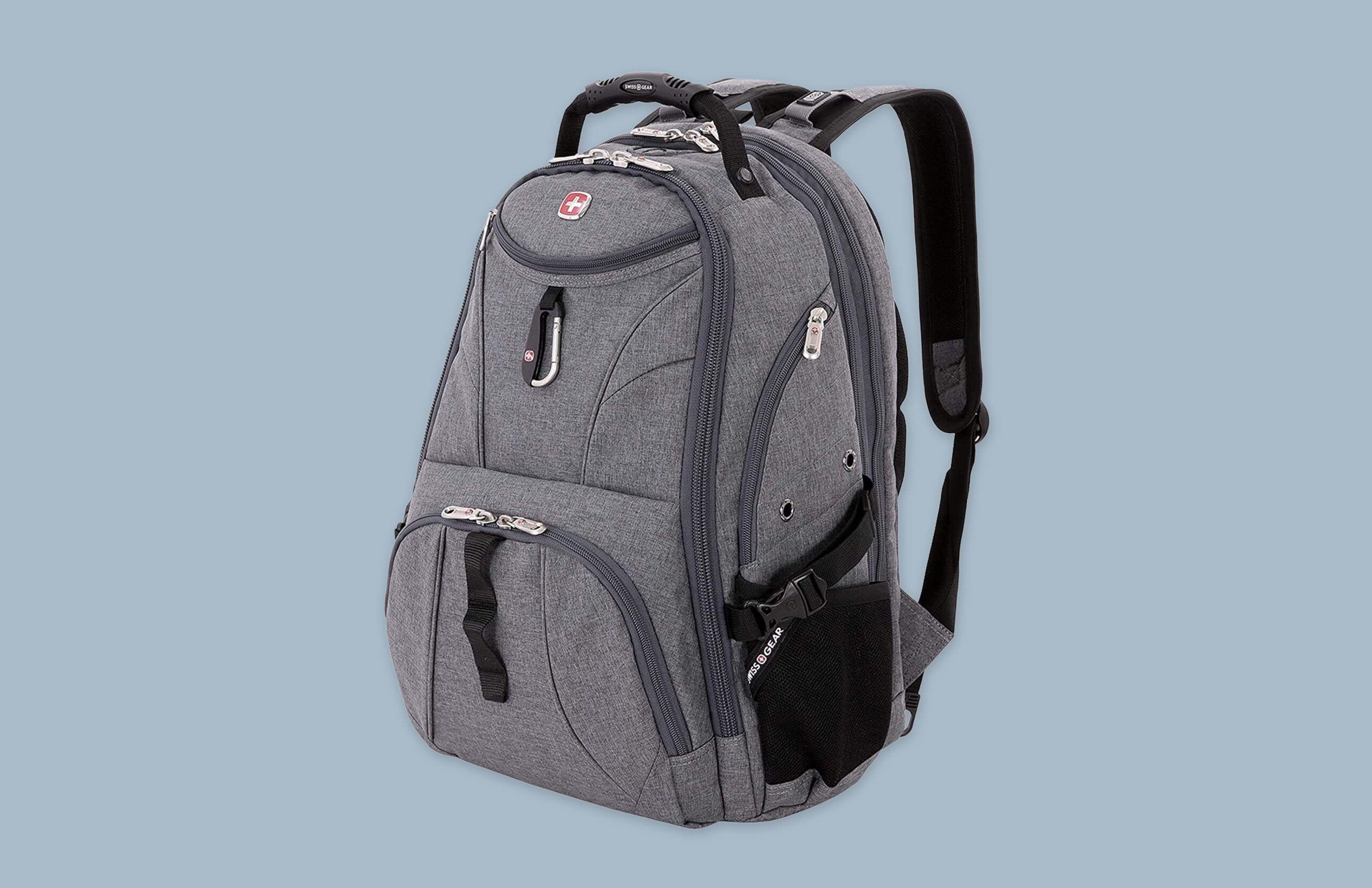 Ideal for first-year students attending an out-of-state college, we recommend this TSA-friendly laptop backpack if you plan on flying one or multiple times per academic year. It features several exterior and organization options, including a padded laptop compartment, quick-access zip pockets, a front carabiner, and an accordion file holder. The lay-flat backpack is also available in a variety of stylish colors.
TRIPPED Travel Gear Tech Bag and Electronics Organizer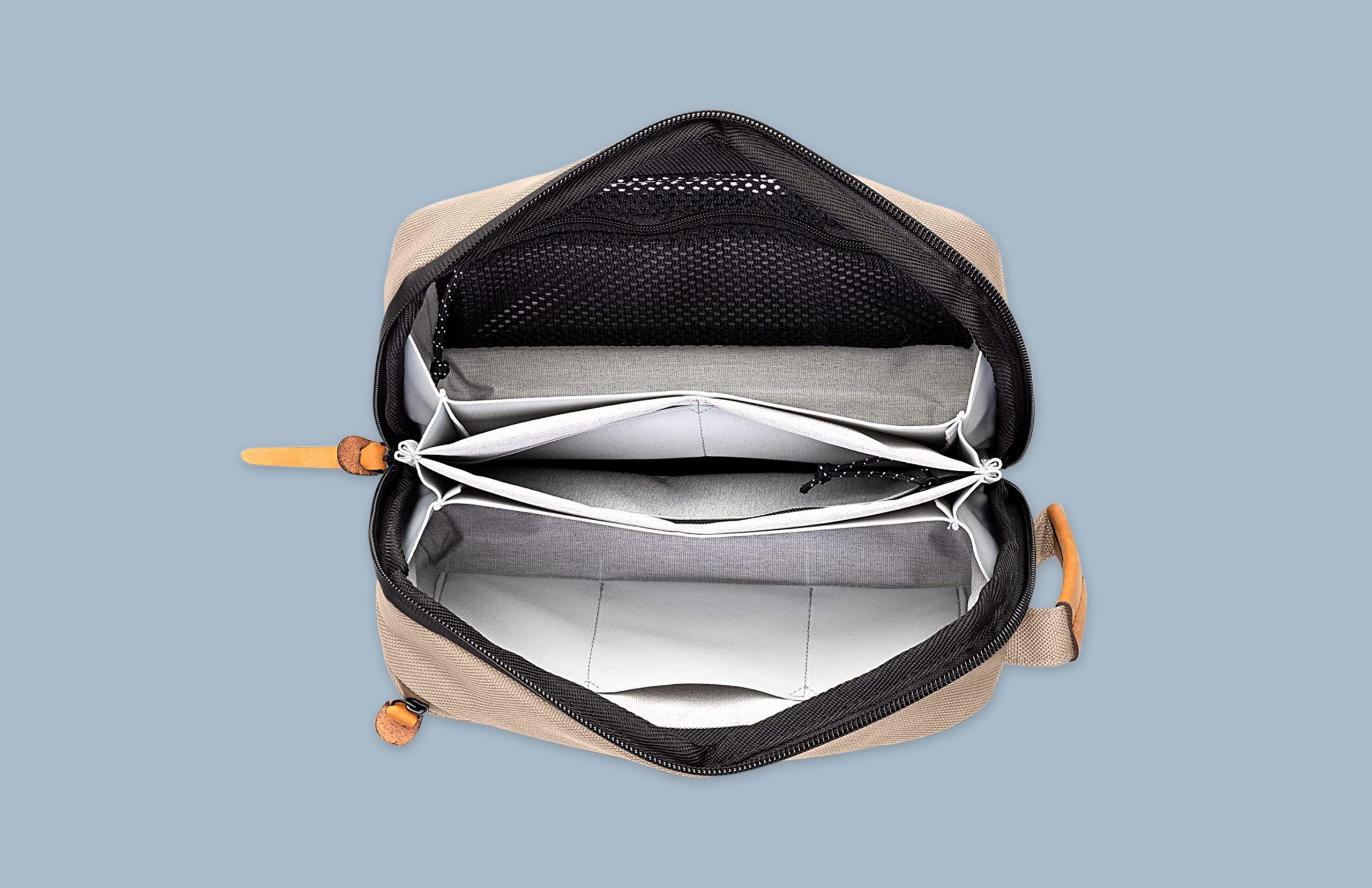 Many college students carry small electronics and accessories with them to and from different places on campus, like headphones, charging cables, and flash drives. This handy travel-oriented tech gear bag can help keep these items organized. Its small, tight pockets are designed to keep power cords snug and untangled, and the light, soft padding on the inside protects sensitive screens. Conveniently, the bag stands upright or sits flat on a table.
Tile Mate Bluetooth Tracker, Keys Finder, and Item Locator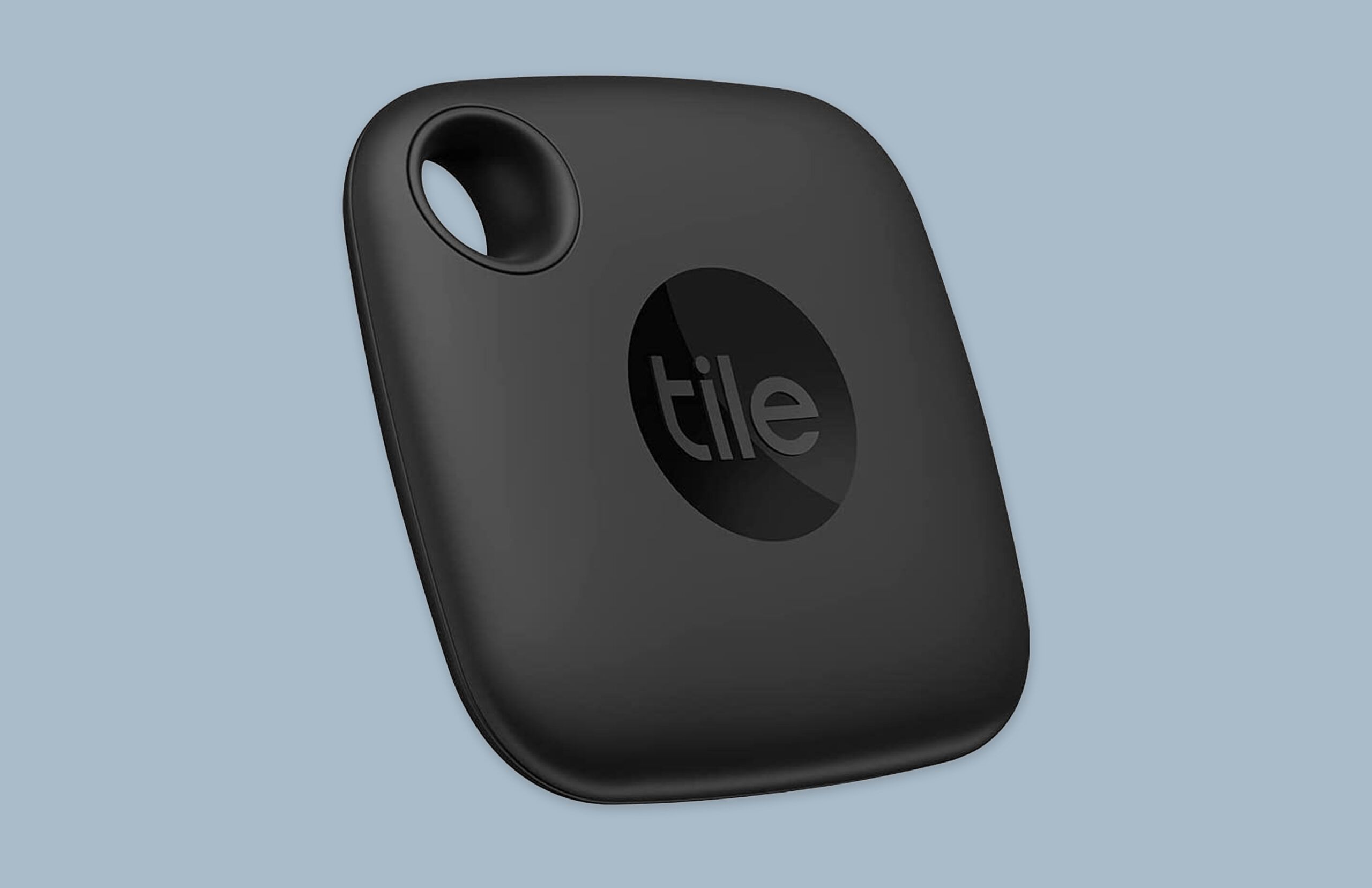 From your dorm room to the residence hall, this electronics tracker uses Bluetooth technology to help you never lose sight of your keys, phone, wallet, or other essential items. The non-replaceable battery inside the tracker lasts up to three years. For additional peace of mind, the tracker is also water-resistant. The tracker features a usable range of up to 250 feet from your smartphone to the tracker.
Amazon Basics Microfiber Comforter Bedding Set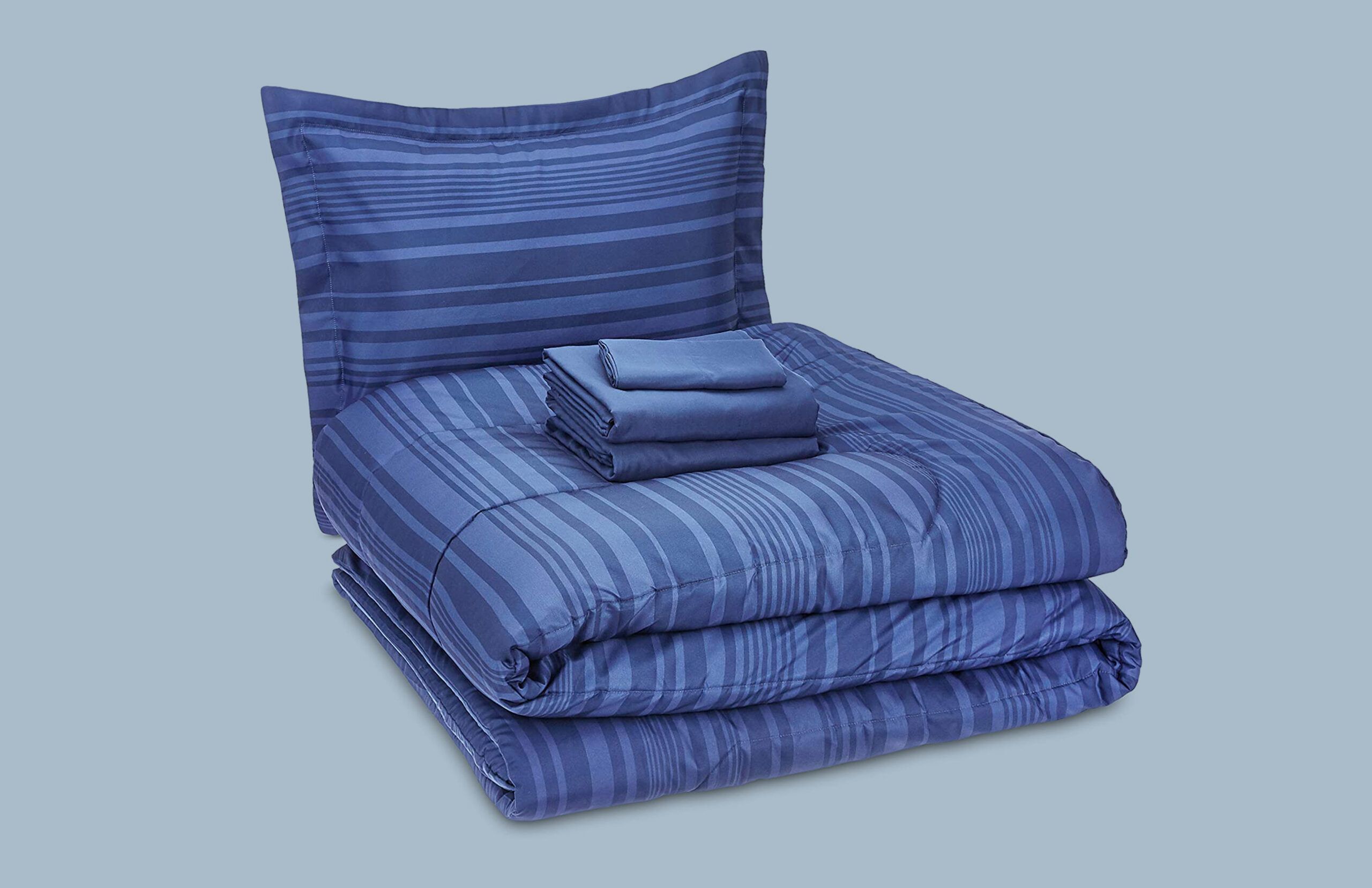 Any student at a new college requires soft, comfortable bedding. If you want to start out with a brand new set, this microfiber comforter set provides bedding on a budget. Included in the set are a pillow sham, comforter, pillow cover, fitted sheet, and flat sheet. The bedding set is also available in twin, twin XL, full, queen, and king mattress sizes, so freshman students can have the proper bedding for their dorm room mattress.
HOLDN' STORAGE Hanging Closet Shelves with Rod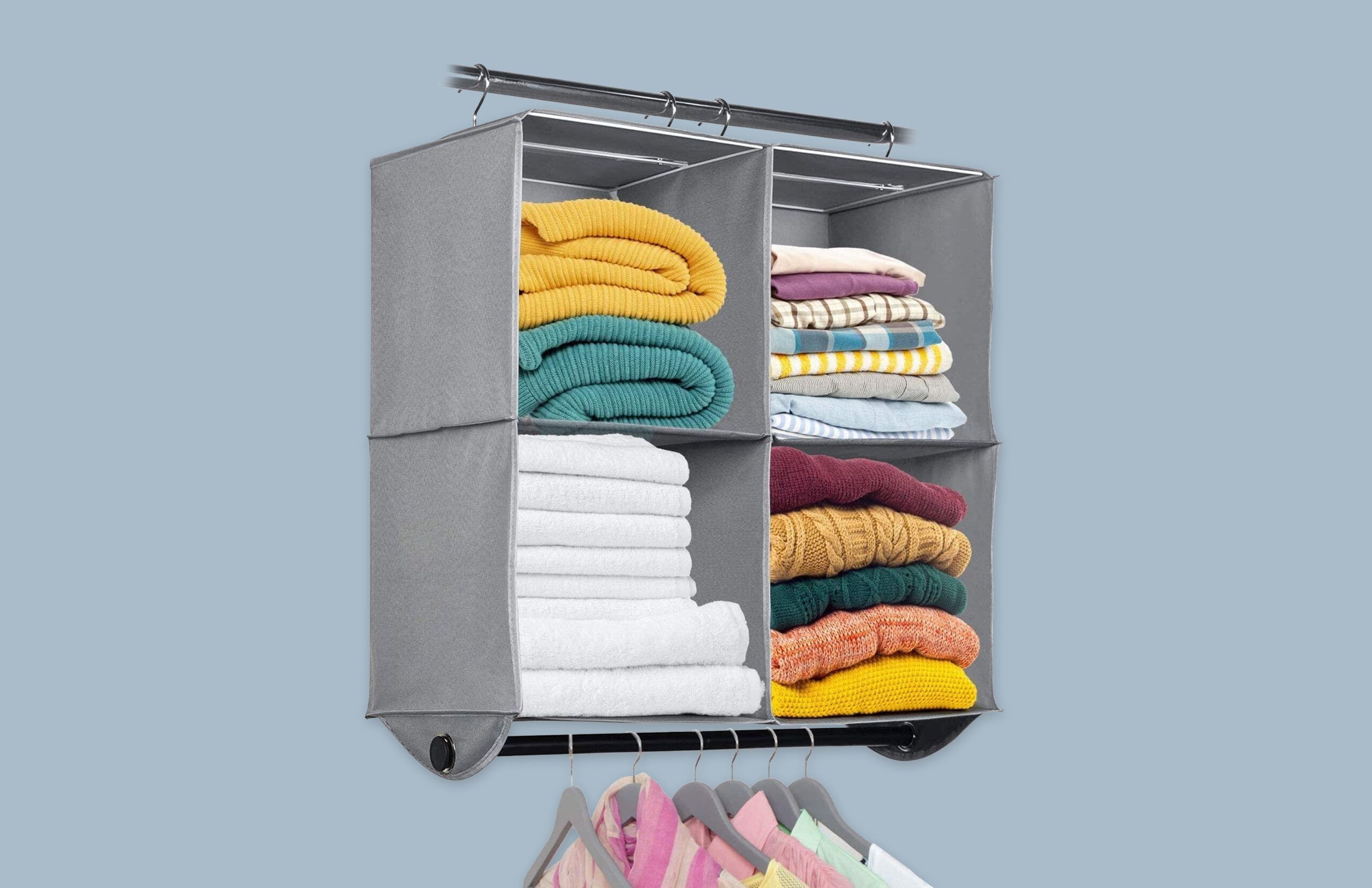 Young adults heading off to college may need to maximize an otherwise compact closet area. To optimize your clothes storage, this hanging shelf provides four spacious and sturdy storage compartments. A rod is also included to hang shirts, sweaters, jackets, and more beneath the storage bins. Additionally, this closet organizer is made of durable 600D tear-resistant fabric.
Keurig K-Express Coffee Maker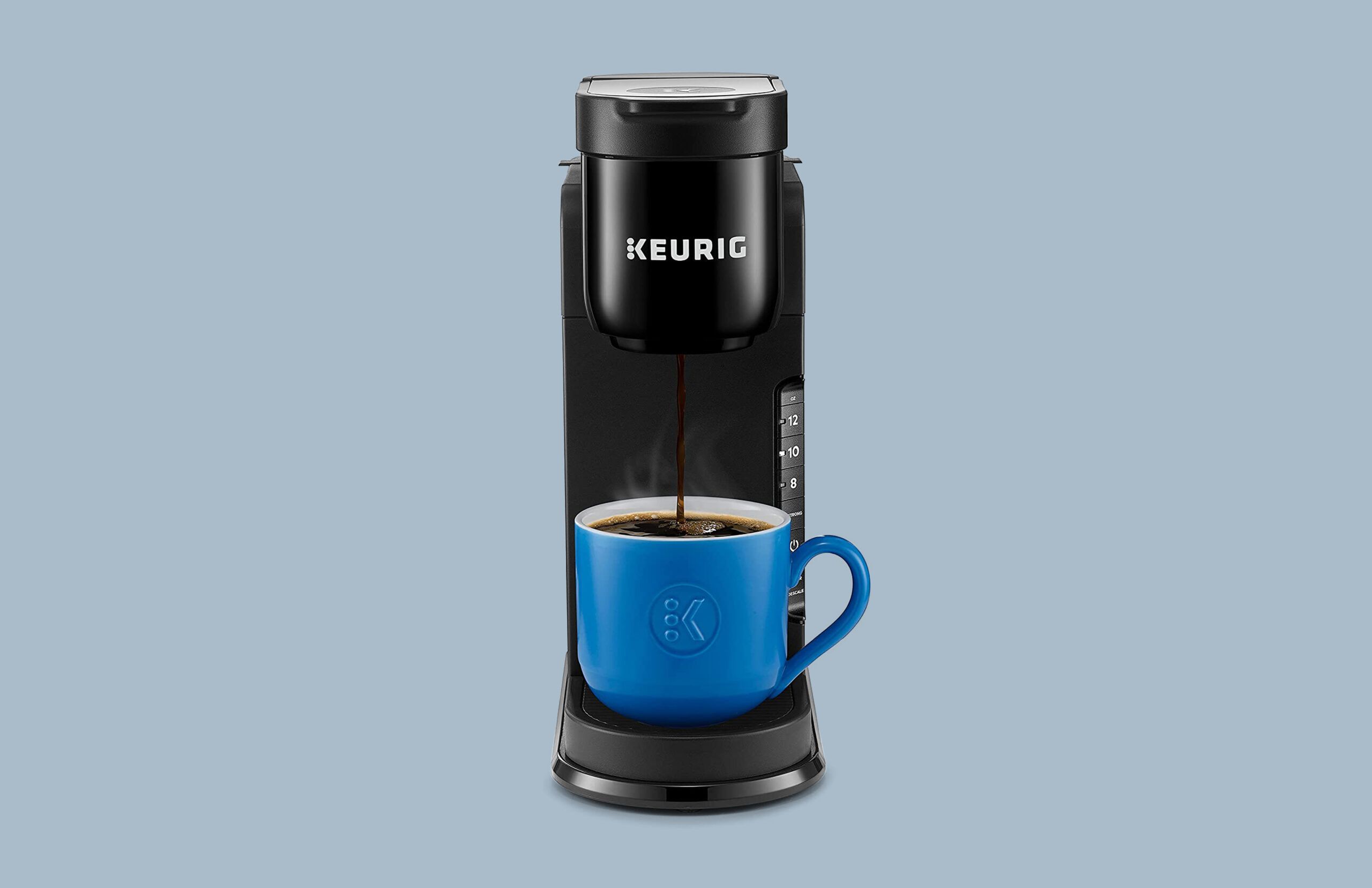 Many four-year students begin drinking coffee during their college education. Investing in a single-serve coffee maker allows you to make as many single-serve cups of coffee as you wish. This simple but powerful model brews three cup sizes: eight, 10, and 12 ounces, and it even features a Strong Brew setting for an extra jolt of caffeine. The reservoir of the coffee maker holds up to 42 ounces of water, so you don't have to worry about filling it between each cup of coffee.
Simple Modern Water Bottle with Straw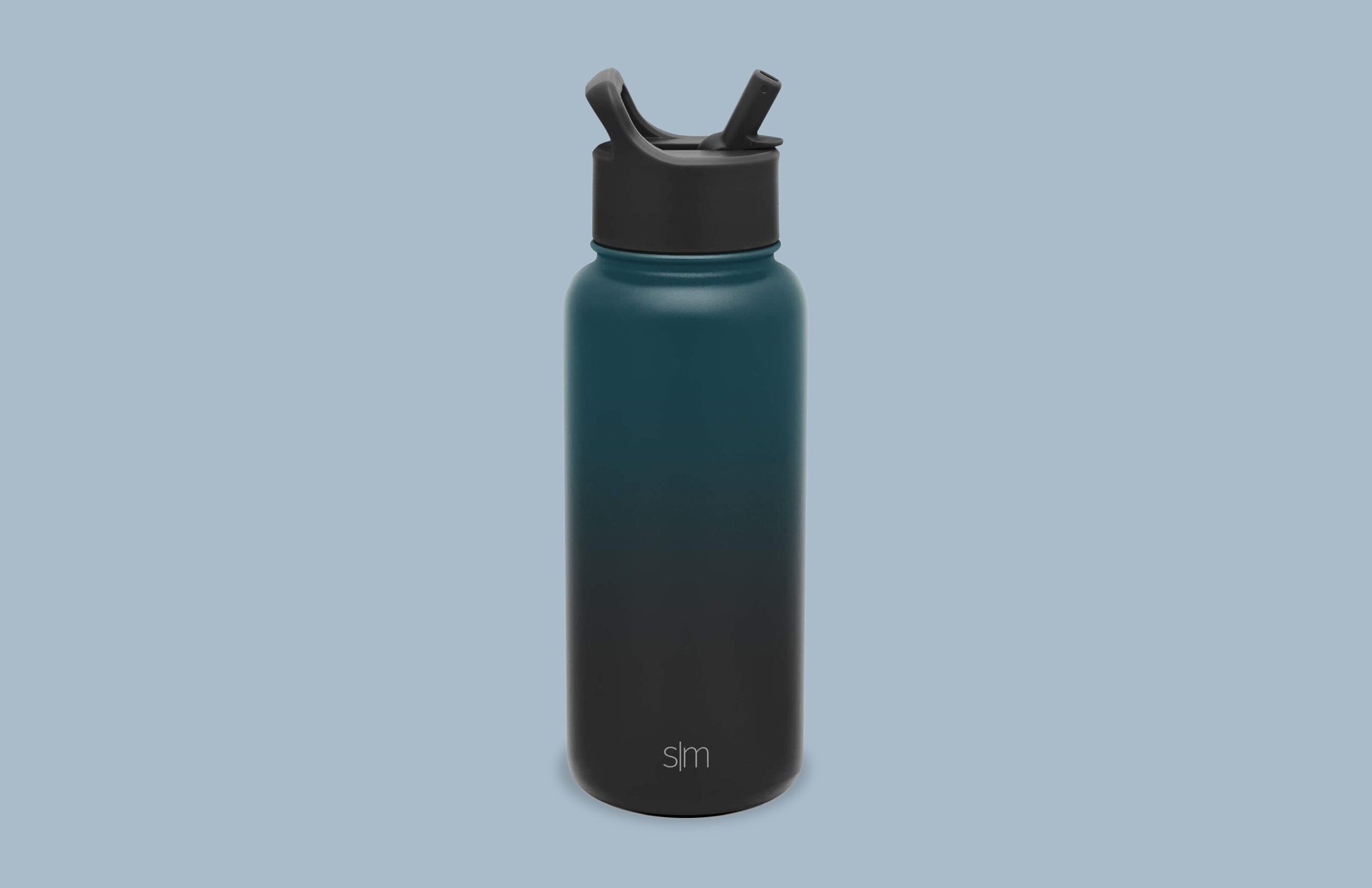 Hydration is not only essential to your physical health, but also to your mental health and overall well-being. This durable metal reusable water bottle allows you to hydrate throughout the day, filling up at water fountains on campus. The bottle is also leakproof, and the straw is made of BPA-free plastic. You can choose one of many color options to match your personal style.
Anker Soundcore Bluetooth Speaker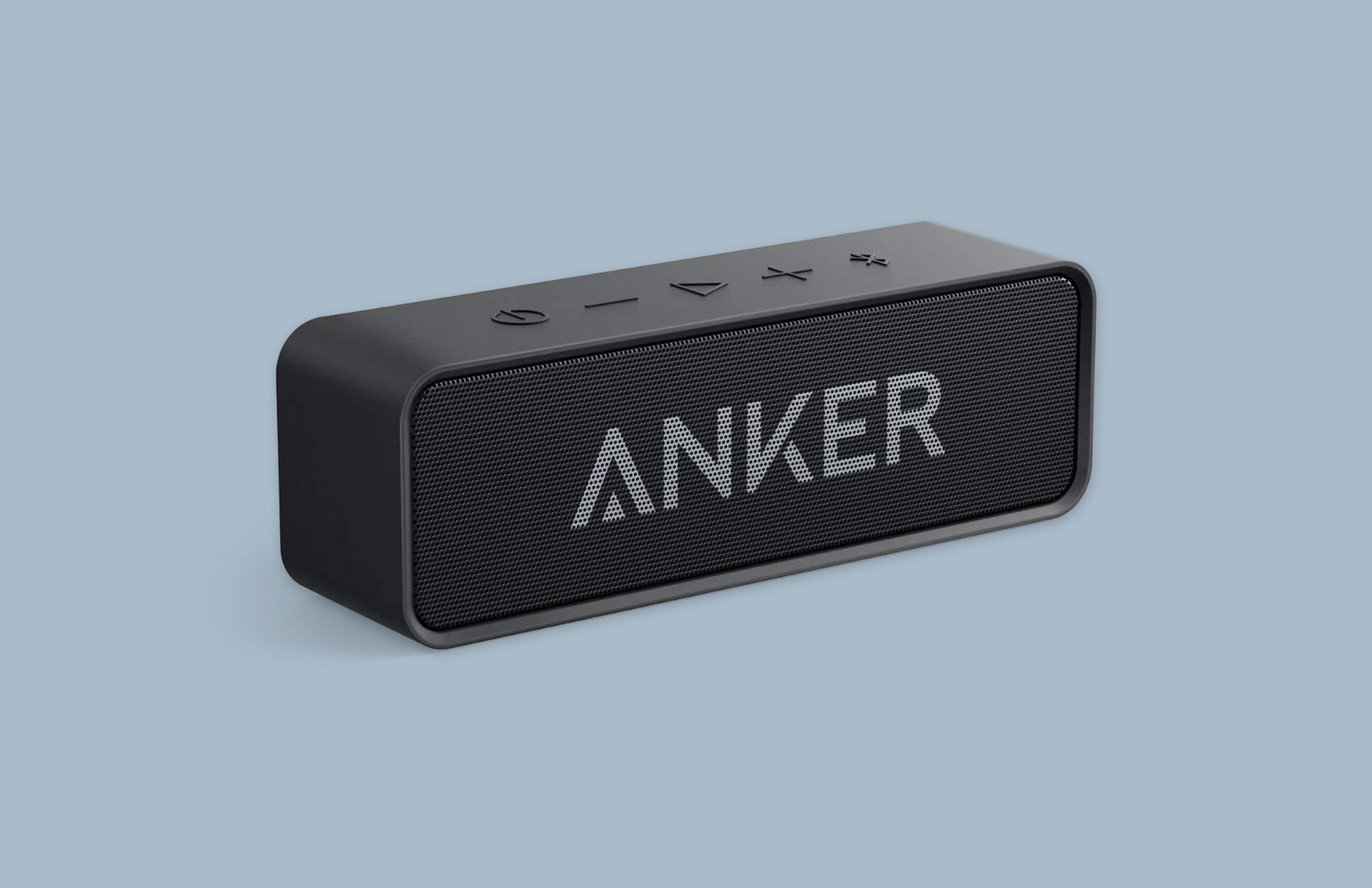 Music is an integral aspect of college life. If you're tired of using headphones or simply want to get the party going, we recommend this waterproof Bluetooth speaker. It's powerful enough to fill multiple rooms with high-quality sound but lightweight and portable enough to take with you on the go. The 24-hour battery life and 66-foot connectivity range are also noteworthy features.
Bose Wireless Noise Canceling Headphones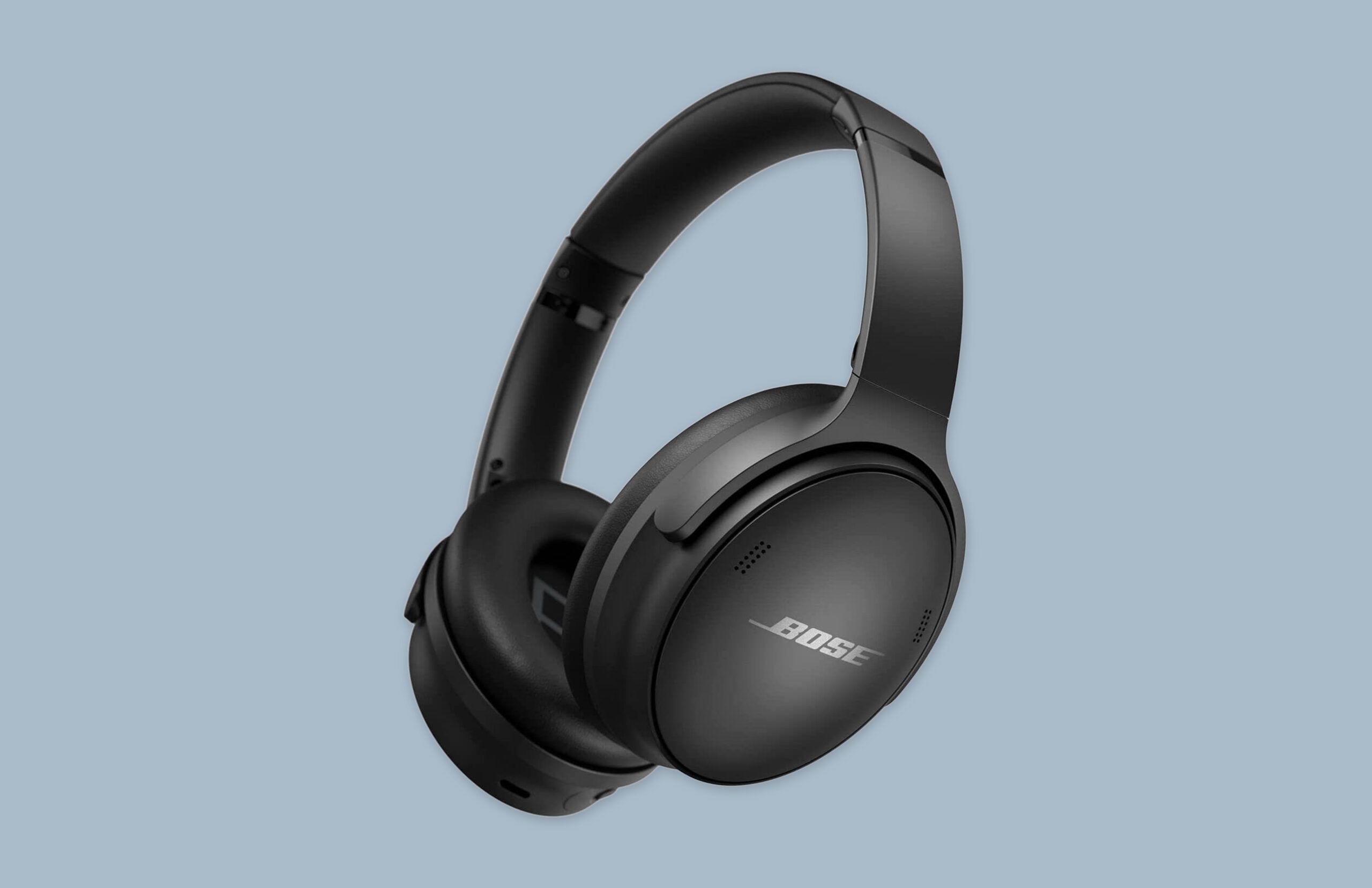 When it's time to hunker down and study, a good pair of noise-canceling headphones are a must. These wireless headphones use Active Noise Cancellation technology to turn a loud, distracting area into a library-like environment. The noise cancellation mode can be toggled to allow outside noises to come in if you wish to hear your surroundings, which is useful for walking between classes. The manufacturer also offers a customizable EQ to select your preferred bass, treble, and mid-range audio settings, or you can choose from a variety of pre-set options.
STAEDTLER Highlighter, Pack of 10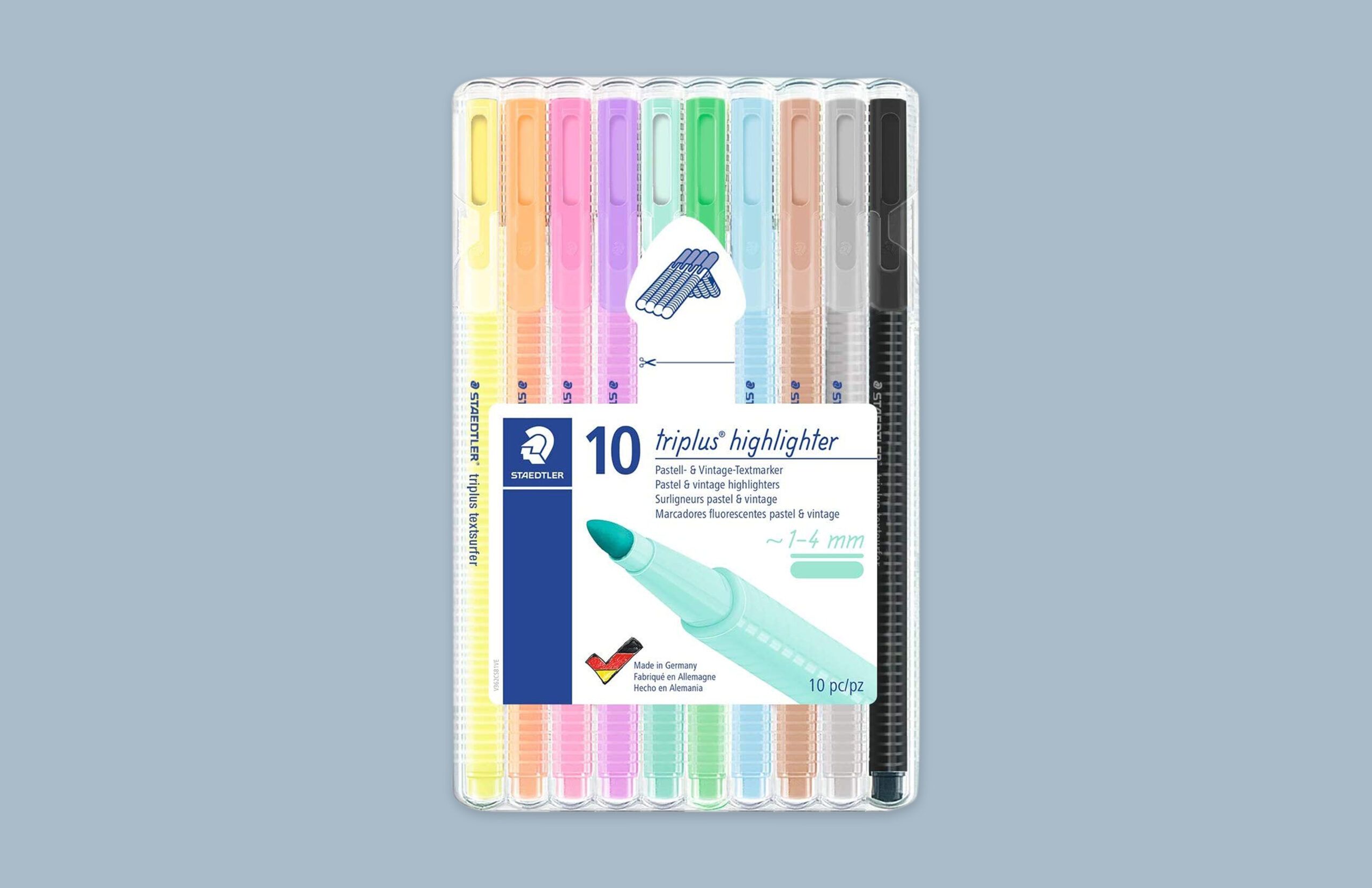 It's well-known that handwriting notes, rather than typing them, helps higher education students retain information and learn faster. This 10-pack of highlighters provides an array of beautifully vibrant colors to highlight and emphasize the most important information in your notes and textbooks, saving you time when studying before an exam. Conveniently, the water-based ink dries fast.
What to Consider When Buying Off to College Supplies
It's easy to feel overwhelmed by college supply checklists. While you don't want to stick to only the bare essentials and feel underprepared, you don't want to overpack and weigh yourself down, either. To help you buy the right high-quality items for college with confidence, we've identified some of the most important considerations.
Frequency of Use
Consider how often you'll use certain items as you make a list of what you already have and what you still need. Prioritize these items based on their frequency of use. For example, you would use a closet organizer daily to store and access your clothes. On the other hand, a TV may not be as useful if you're already busy doing classwork, studying, joining clubs, and participating in other aspects of campus life.
Protective Gear
A good way to minimize your college costs is to avoid breaking anything valuable or expensive—namely, your smartphone and laptop or other electronics. For this reason, we recommend using a sturdy, protective laptop cover and case, or transporting these items in a backpack designed to carry electronics.
Replaceable Items
Items such as toiletries, various electronics, and clothing are easily replaced or purchased online if you happen to forget something from home. As you pack and before you leave, double-check that you've packed everything you wish to bring that can't easily be bought elsewhere.
Items from Parents
Although parents of college students aren't going off to school themselves, it may be challenging to be away from them for extended periods of time. For added peace of mind, send new students with a well-stocked first aid kit, as well as any memorabilia or personal items you want them to have while you're gone.
Typical Items for a College Freshman
What first-time college students need depends on whether you're living on-campus in the dorms, where you're attending college, what you're studying, and other personal preferences. Before you embark on an off-to-college shopping spree, make sure to check in with campus housing to see what's already provided. Here's a general list of practical, everyday items for freshmen:
Backpack or messenger bag
Laptop (including charger, accessories, and a carrying case)
Headphones or earbuds
Notebooks, index cards, and sticky notes
Pens, pencils, and highlighters
Interior lighting, such as a desk lamp
Bedding and a mattress (if not provided)
Clothing storage and closet organization
Reusable water bottle or thermos
Mini fridge, microwave, coffee maker, or other small appliances (if allowed)
Decorations and other personal belongings
Frequently Asked Questions About Going Off to College
What do you really need to pack for college?
Make sure to bring any personal items or any supplies that you can't easily obtain on campus or at a nearby office supply store. This could include your favorite backpack, a laptop and charger, bedding or blankets, clothing, pillows, decorations, and pictures.
What do college students need most?
A comfortable and roomy backpack may be the most important item for college students. Supportive footwear is also often overlooked—the steps walking around campus add up. Additionally, make sure you have access to campus resources like an academic advisor, campus safety officer, financial aid, various athletics clubs, and other extracurricular activities.
What are the most popular college majors?
Engineering, psychology, education, and computer science are among the most popular college majors. If you're a freshman entering your first-year college experience, don't put too much pressure when deciding on a major. Most universities don't require you to select a major until your sophomore year.
Why Trust The This Old House Reviews Team
This Old House has empowered homeowners for more than four decades with top-notch home improvement content in the form of television programs, print media, and digital content on its website and social media platforms. The This Old House Reviews Team focuses on creating in-depth product and service review content to help inform your purchasing decision for just about any item or resource that you might need for your home. The This Old House Reviews Team has written over 1,000 reviews on products in the home space, from cordless drills to kitchen trash cans, lawn mowers, and dining room decorations.
We recommend products in each review using an intensive research process, spending hours combing through the best available models on Amazon. For a product to make our list of top picks, it must hold a solid sales record on Amazon, have consistently positive customer reviews, and offer unique features, among other factors. After narrowing down our list of recommendations, we conduct additional research and sometimes in-person testing to ensure that the products meet our standards. Once we conclude the research phase, we craft a well-rounded, user-friendly article that includes our recommended products and additional information to help homeowners like you make the right purchase.
To share feedback or ask a question about this article, send a note to our Reviews Team at reviews@thisoldhousereviews.com.