Affiliate Disclosure:This Old House's Reviews Team is committed to delivering honest, objective, and independent reviews on home products and services. To support this business model, This Old House may be compensated if you purchase through links on our website.
Whether your handyman has a budding tool collection or a garage full of equipment, there's always room for a new gift. To help you surprise the DIYer in your life, the This Old House Reviews Team has rounded up 20 gift ideas that are sure to help your handyman get the job done.
Want to save these ideas for later? Create your own holiday gift list to share gift ideas with family and friends.
Gift a This Old House Insider Membership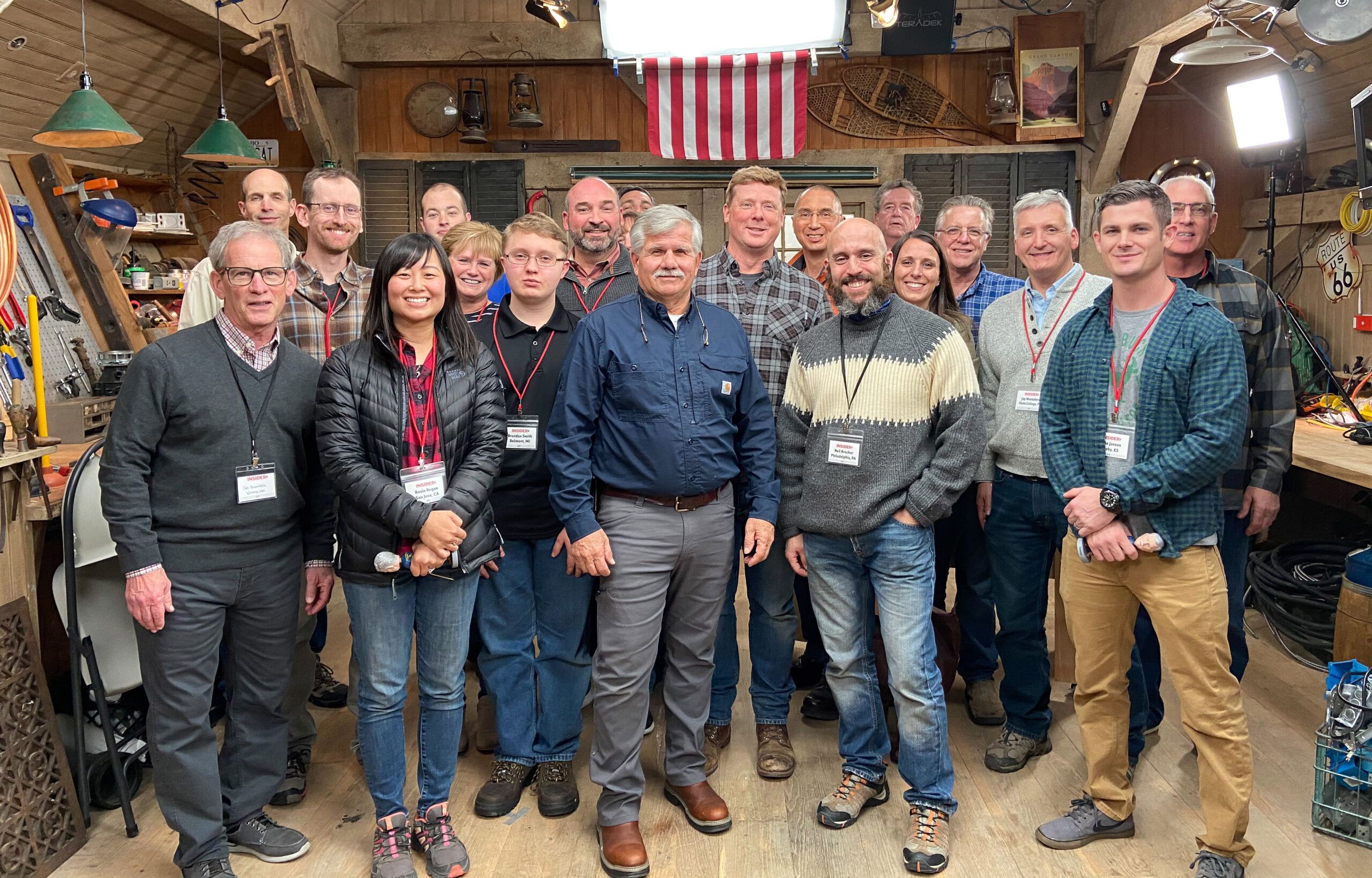 Know someone who is a This Old House fanatic? If so, then there's no better gift than giving them VIP access to all things This Old House. Membership includes commercial-free streaming of every episode ever made of This Old House and Ask This Old House, live Q&As with our experts, access to special deals and discounts, and more!
IRWIN Vise-Grip Adjustable Wrench Set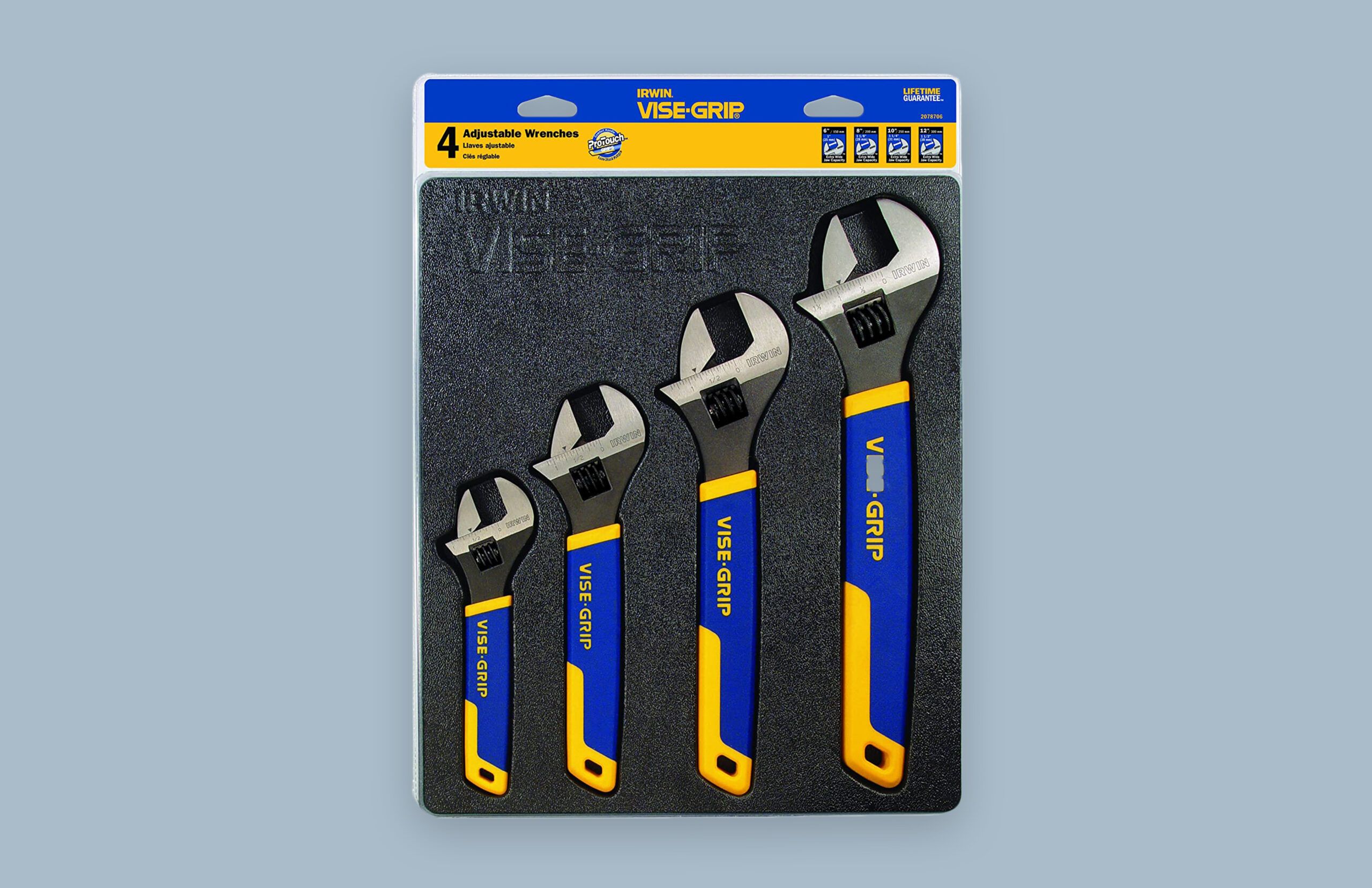 As a workshop essential, wrenches help contractors get a good grip on nuts and bolts. This IRWIN set includes six-, eight-, 10-, and 12-inch wrenches with a convenient plastic tray for storage. Additionally, each wrench is constructed with chrome vanadium steel for durability and wrapped in an overgrip for comfort.
Rite in the Rain Weatherproof Top-Spiral Notebook
Writing measurements or notes on a spare piece of wood or paper is an inefficient way for your handyman to work. To help them stay more organized, consider purchasing this waterproof notebook from Rite in the Rain. This spiral notebook comes in a three-pack, with each book containing 100 pages of paper that can withstand water, grease, sweat, and other page-warping elements. As a bonus, the notebook is recyclable.
LEATHERMAN Wave Plus Multitool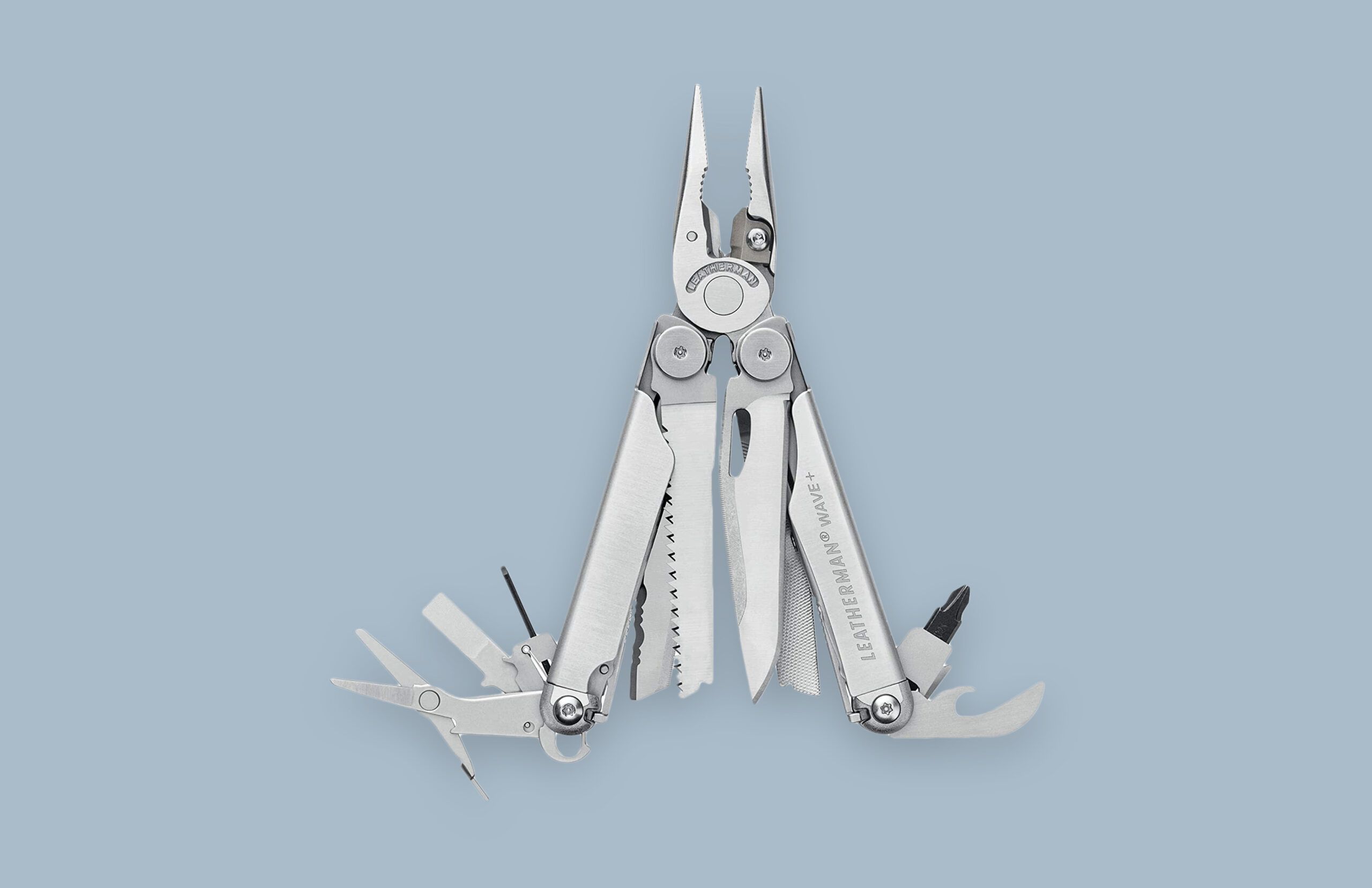 If your handyman needs a multipurpose tool, consider buying this folding multitool. It contains over ten unique tools, including wire cutters, spring-action scissors, and a bottle opener. Whether they're on a camping trip or working on a small indoor project, your handyman is sure to get their money's worth from this pocket-sized tool.
CRAFTSMAN 25-Foot Tape Measure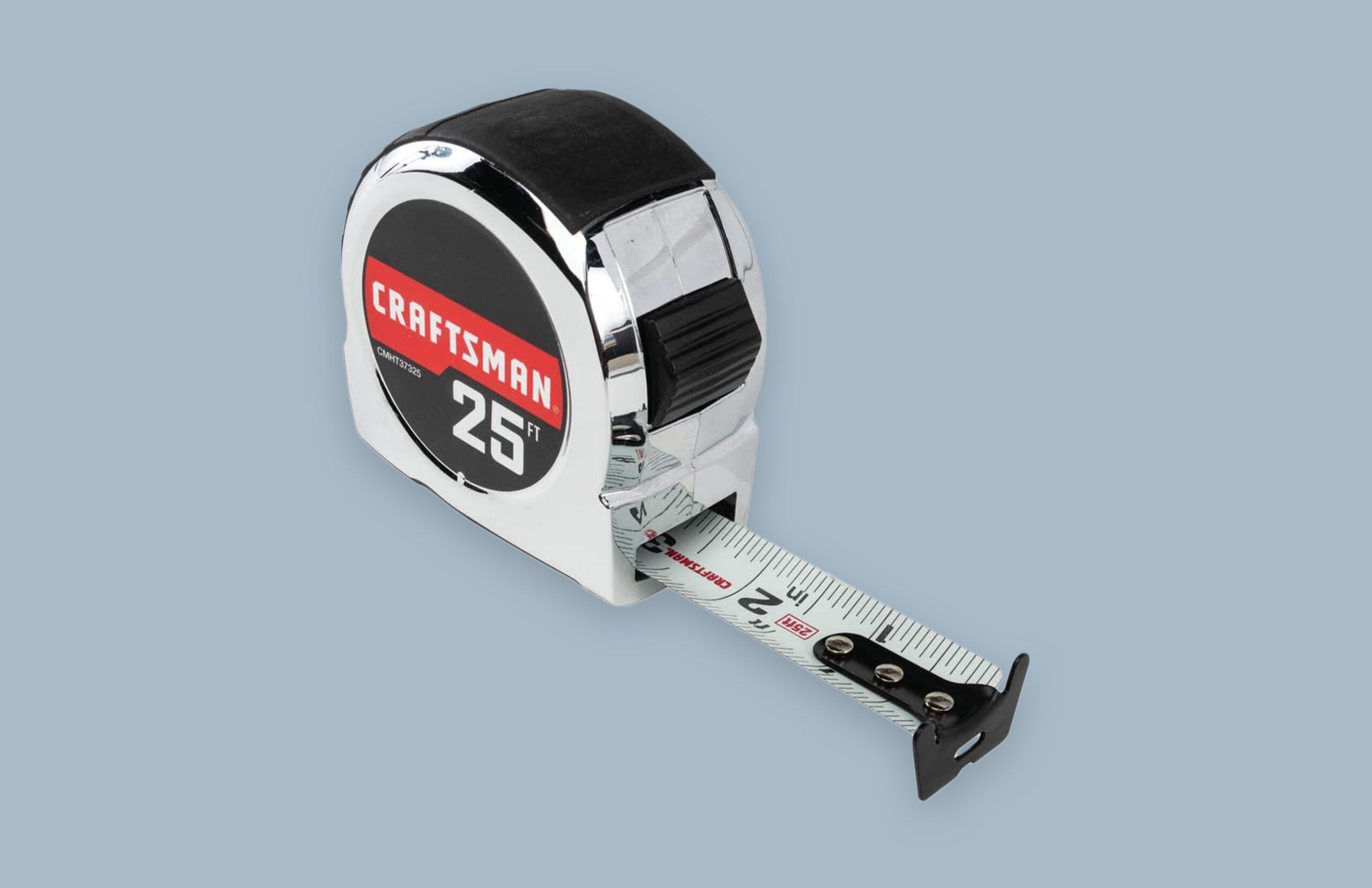 Nothing beats a new tape measure that retracts with ease. This 25-foot tape measure from CRAFTSMAN has a traditional tape contained within a durable metal frame and backed by a limited lifetime warranty. The one-inch tape features large numbers so that your handyman can read them easily.
Bucket Boss Builder's Tool Belt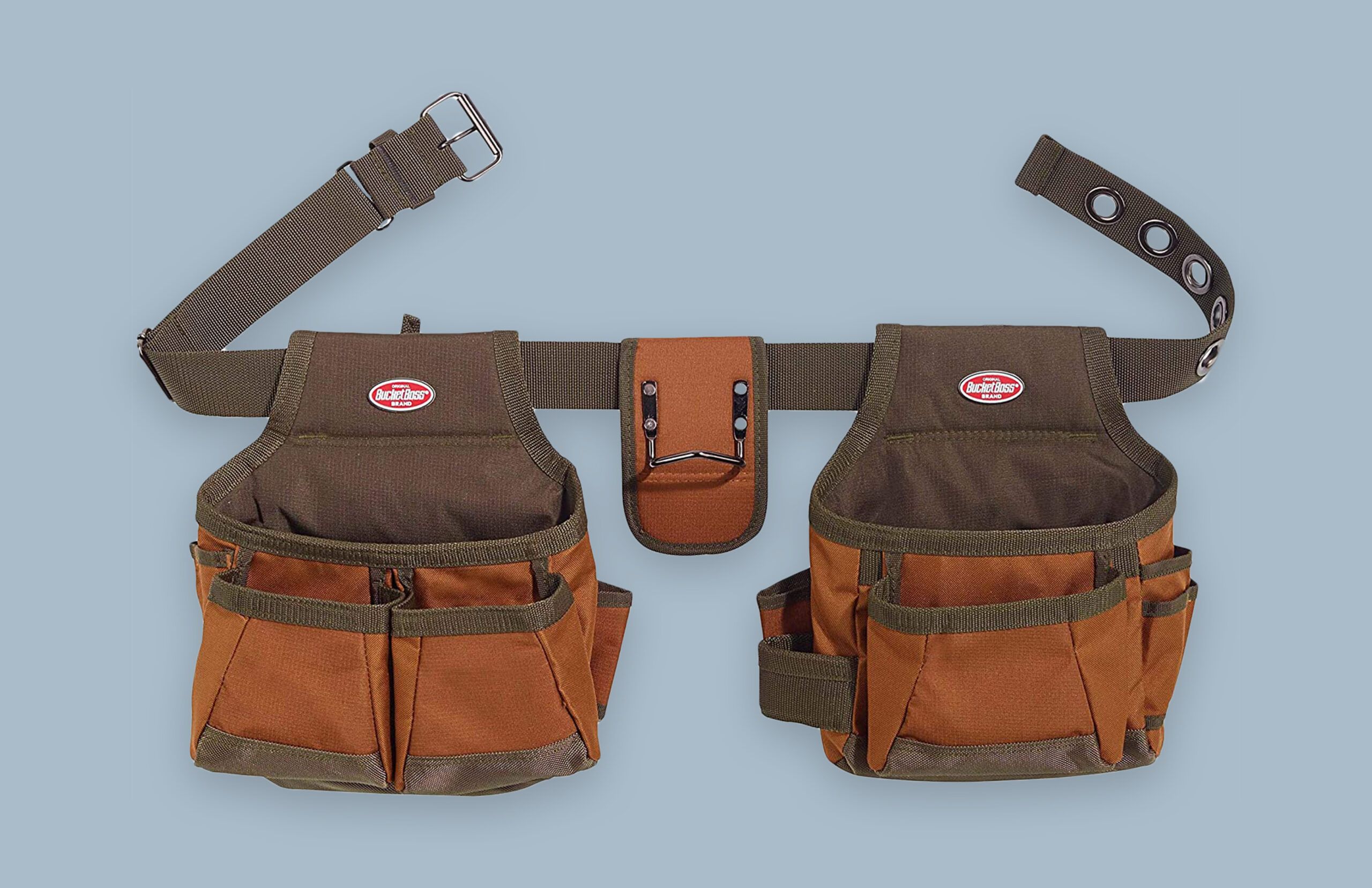 Owning a quality tool belt ensures that you can easily secure and access a variety of tools. This Bucket Boss tool belt has adjustable pouches and a durable steel buckle to help the craftsman in your life complete heavy-duty DIY projects. Additionally, your purchase comes with Bucket Boss' one-year limited warranty.
DEWALT 14-Piece Drill Bit Set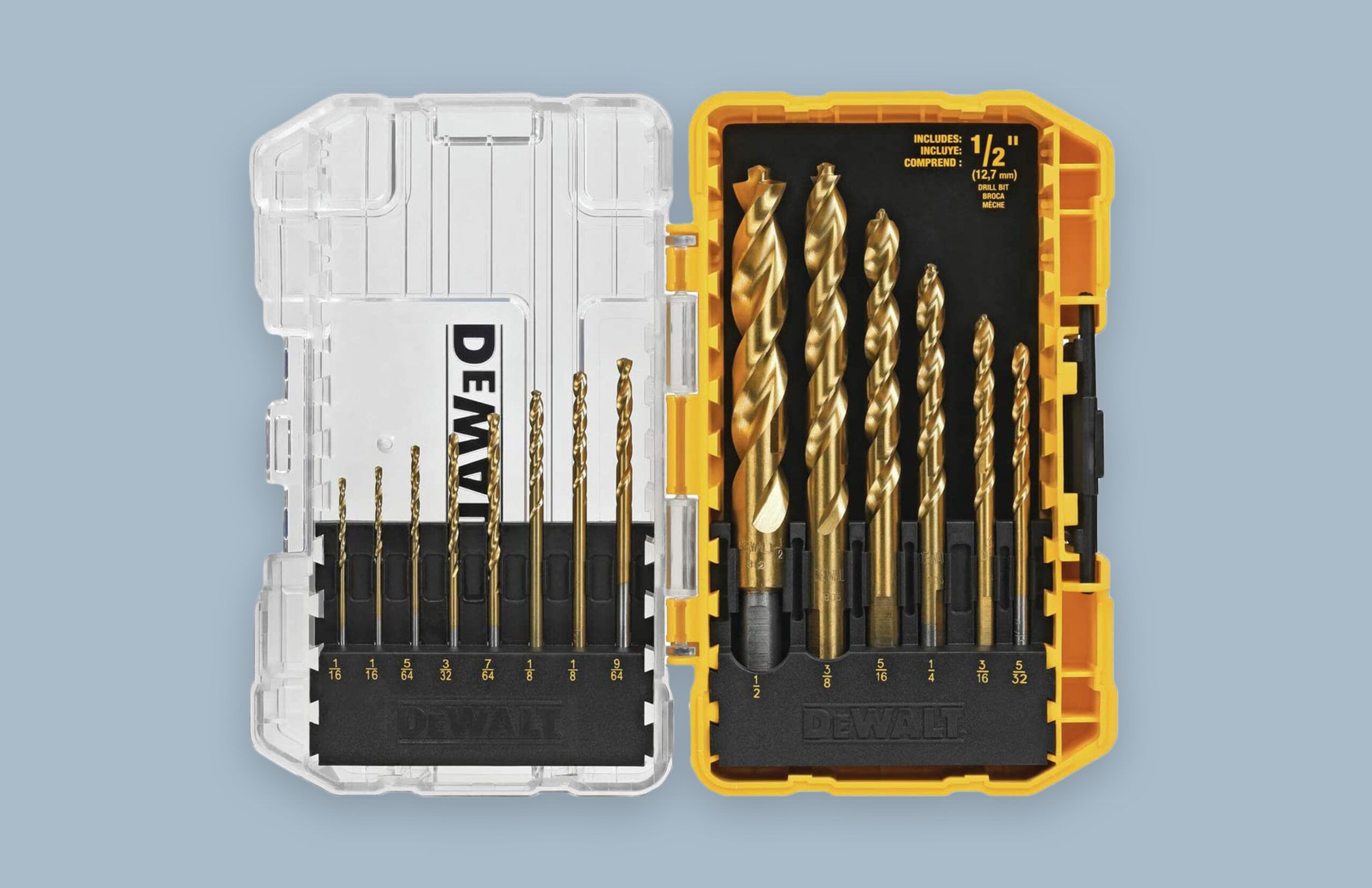 Drill bits are necessary for any handyman, and this 14-piece set from DEWALT is a solid starter kit. It includes drill bits that go up to half of an inch in diameter. Each bit is equipped with a titanium pilot point that grips the work surface for smoother operation and longer life. Additionally, the set is backed by a 30-day money-back guarantee.
Vaughan 15-Inch Multifunction Demolition Tool
This multifunctional demolition tool is made for serious DIYers. It's capable of extracting nails from plywood, chiseling a hole through a shower wall, and more. This lightweight and durable tool is constructed using forged and heat-treated carbon steel. It also has a rubber grip for control and comfort.
KUSONKEY Universal Socket Tool Set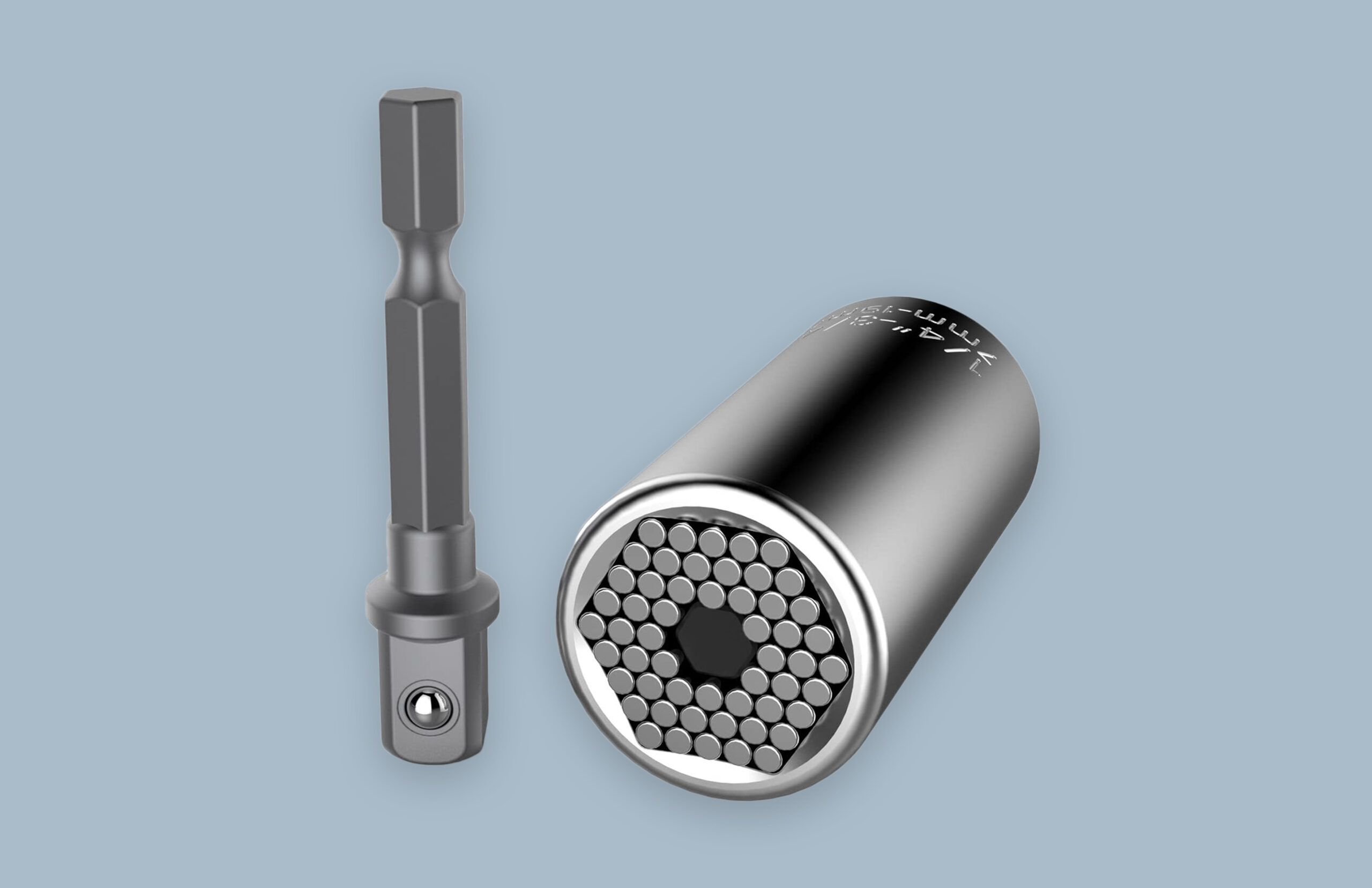 While socket wrenches are handy, finding the right-sized socket can be a painstaking process. With this KUSONKEY universal socket attachment, your DIYer can bypass the trial and error process and loosen or tighten most nuts and bolt heads that are between one-fourth and three-fourths of an inch in diameter. Additionally, this tool comes with a power drill adapter for quick and automatic bolt removal.
WORX Pegasus Multifunction Work Table and Sawhorse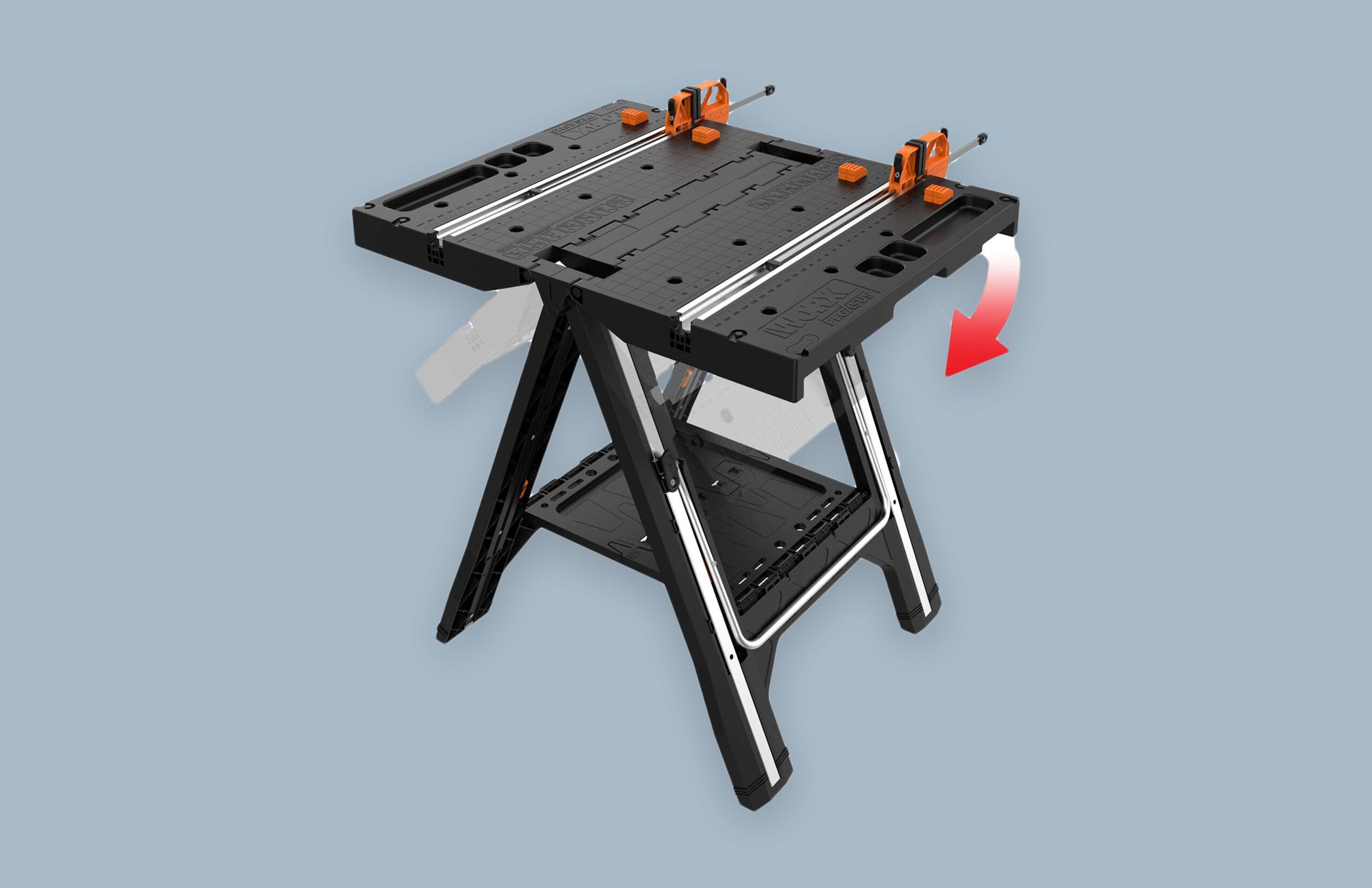 If your handyman is looking for a work table or sawhorse for their woodworking projects, this WORX multifunction table is a go-to gift. It supports up to 300 pounds and contains two clamps for securing workpieces. If more support is needed, the work table can fold into a sawhorse that can support up to 1,000 pounds. Additionally, this versatile workstation comes with a lower shelf for storage and a collapsible, 25-pound frame for easy transportation.
PAFOWO Two-Piece Durable Air Wedge Bag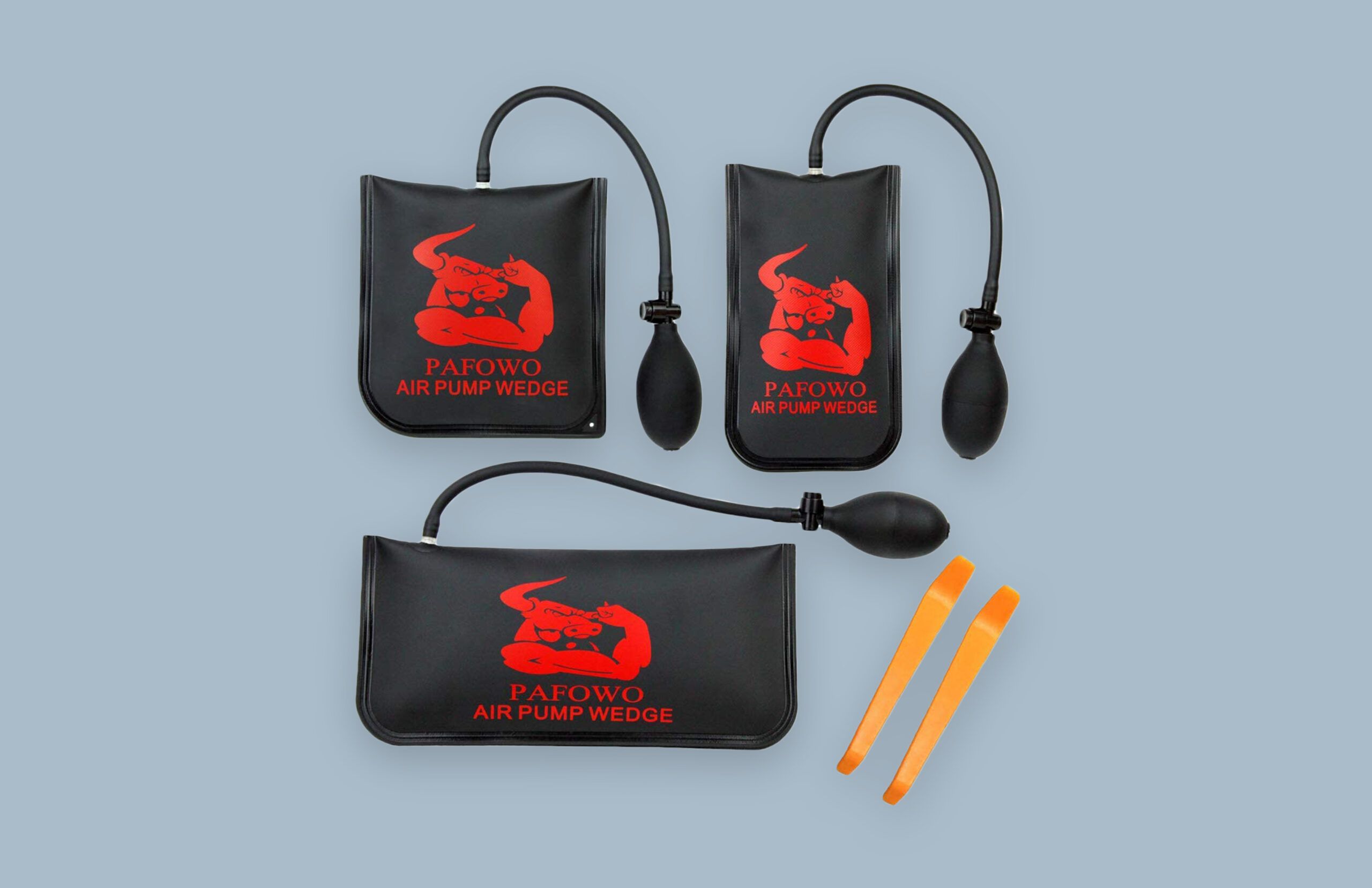 While pry bars are great for ripping plywood or removing molding, using one to get under an appliance could damage the floor or appliance. PAFOWO offers an air wedge kit designed to slide under items and inflate to wedge or lift them. The two medium wedges in this kit can support up to 300 pounds.
RAK Magnetic Wristband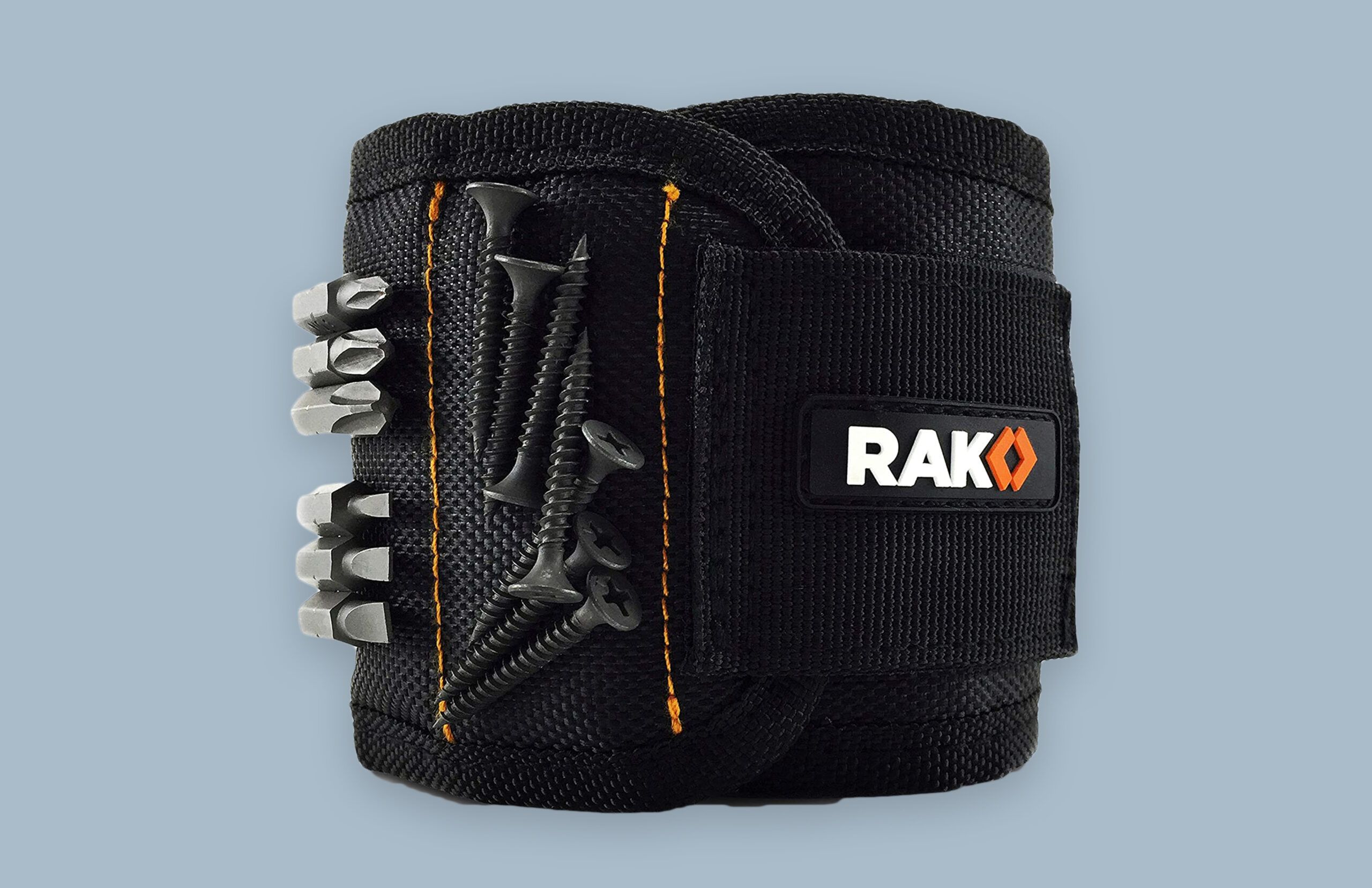 If your handyman is constantly dropping fasteners, this magnetic wristband from RAK can help them keep all of their accessories in one convenient location. The adjustable wristband uses ten embedded magnets to hold nails, screws, washers, and other small items. It has a durable nylon outer coating surrounding an inner mesh layer that can also be strapped onto a workbench or belt.
Custom Leathercraft Handyman Flex Grip Work Gloves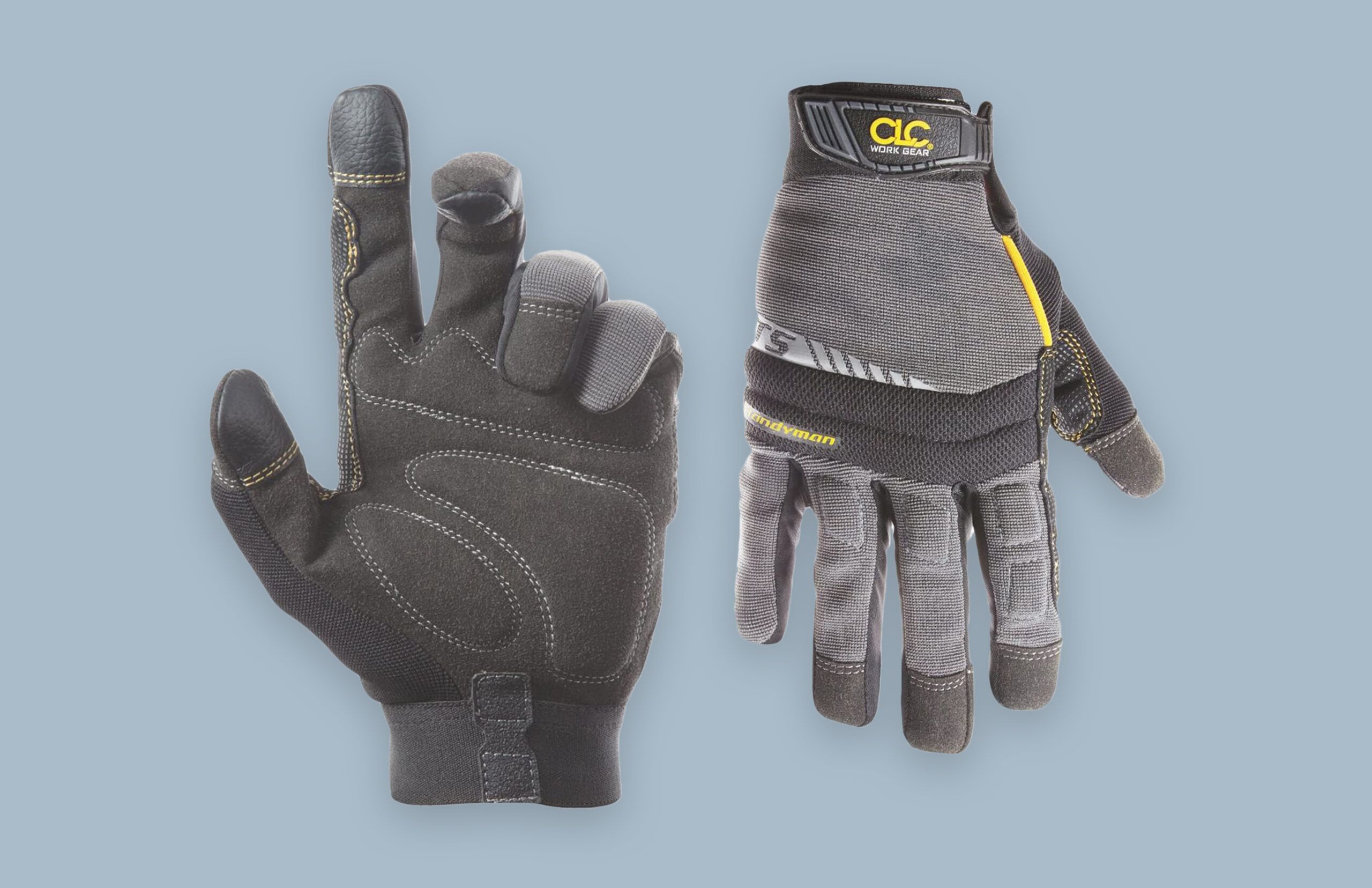 Work gloves keep your hands protected while you're working around the home. These durable gloves come in multiple sizes to fit any hand. They're also insulated to keep your fingers warm during colder weather. They have a wing closing strap to keep them on your hands and inner stitching to prevent snags and rips.
3M WorkTunes Connect Hearing Protector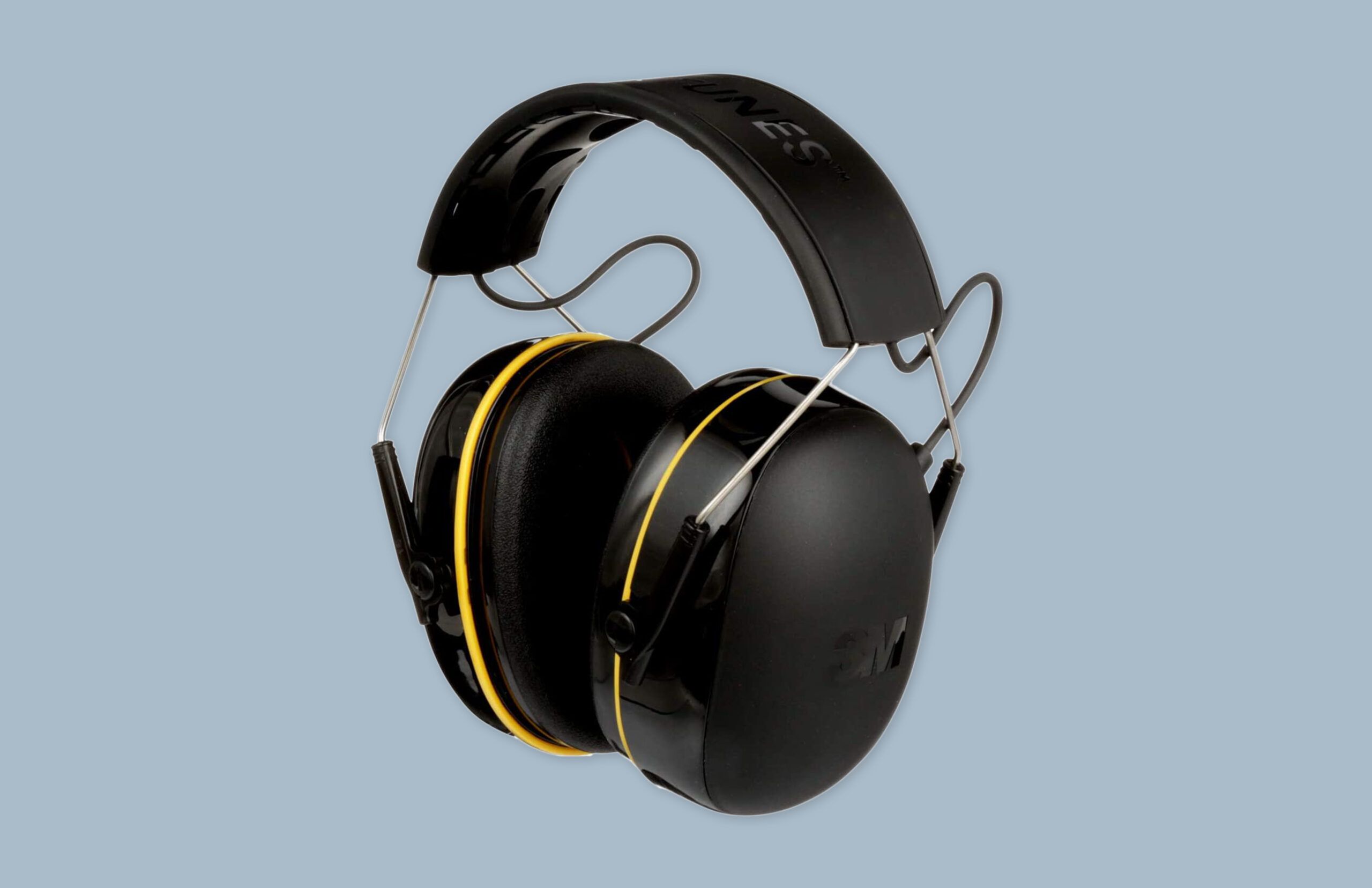 Working with loud power tools can cause hearing damage if precautions aren't taken. In addition to blocking ambient noise, these headphones also have integrated Bluetooth technology, allowing you to connect your phone to listen to music. They also have a built-in microphone so that you can make phone calls without removing the muffs.
PORTER-CABLE Cordless Brad Nailer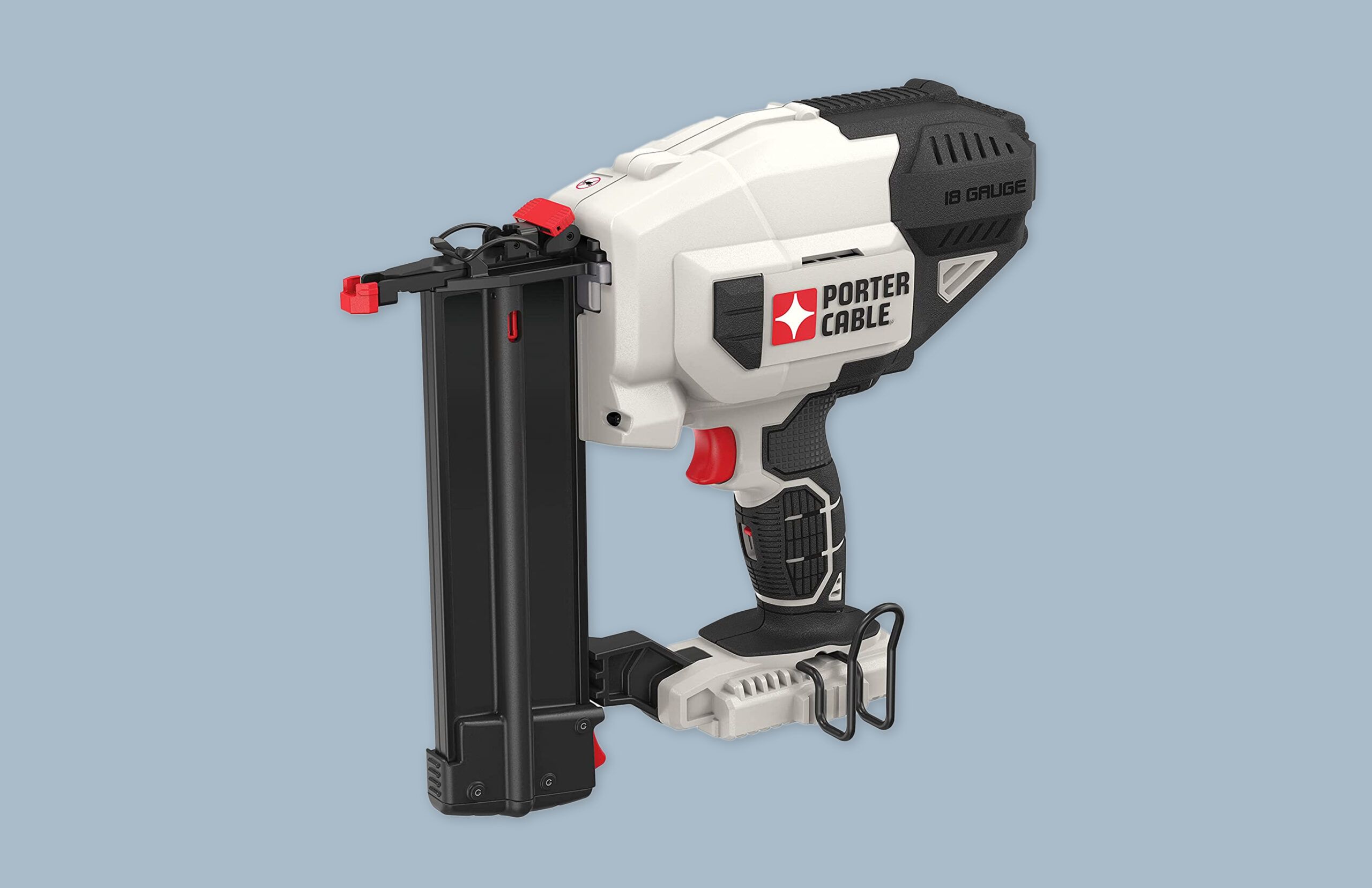 This battery-operated brad nailer eliminates the need for a compressor, hose, or gas cartridge. It is lightweight at under 6.5 pounds and has an optimal center of gravity that allows for maximum comfort in multiple positions. Additionally, this product features dual LED lights for increased visibility.
DEWALT Portable Four-Gallon Wet/Dry Vacuum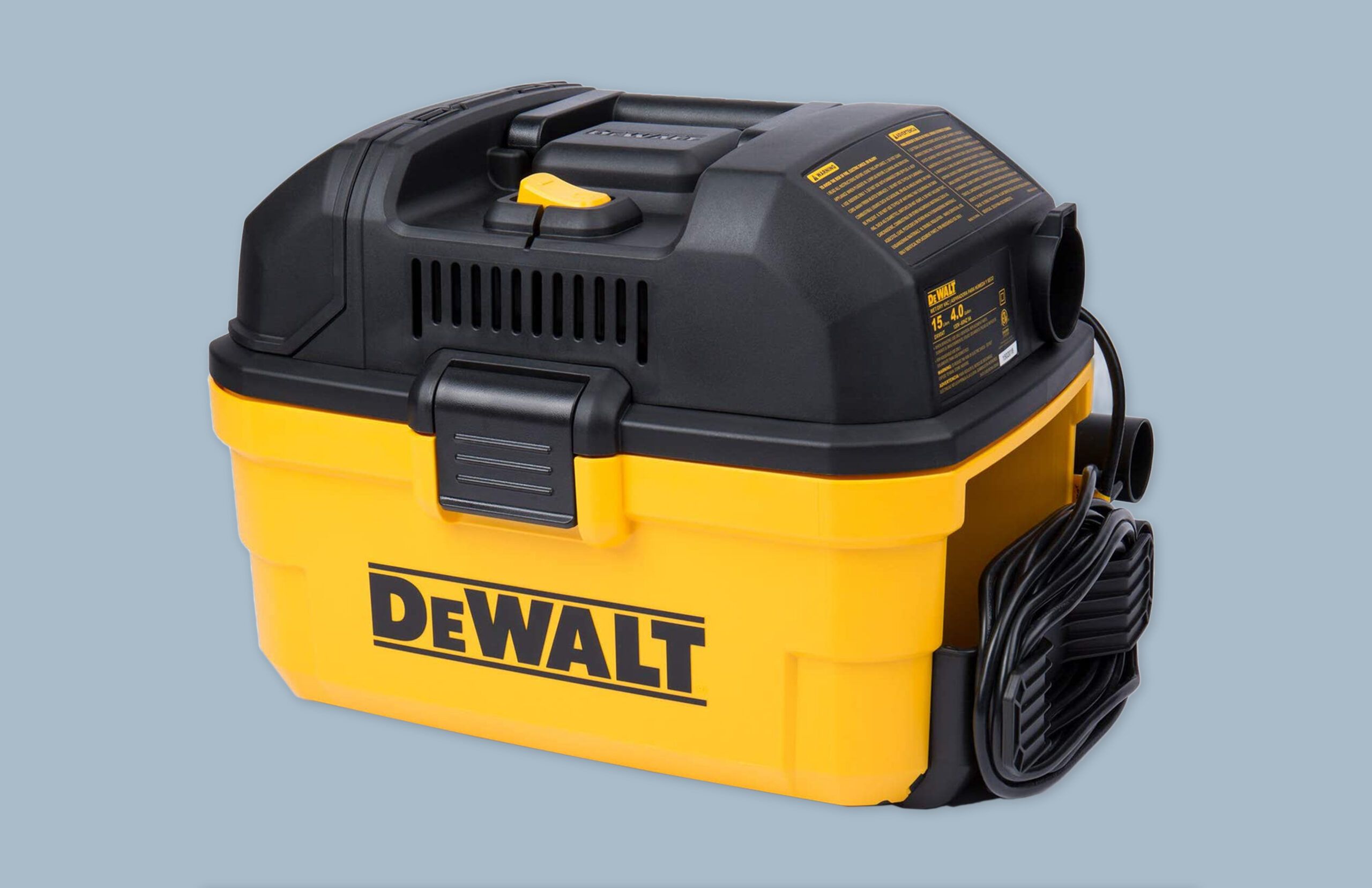 Wet/dry vacuums are highly versatile machines that can clean up any mess in your handyman's workshop. The tank on this vacuum can hold up to six gallons, giving you plenty of capacity without being too bulky. It has a five-horsepower motor that provides powerful suction. It also comes with a 20-foot power cord and a flexible hose that can extend up to seven feet.
Amazon Basics Tool Bag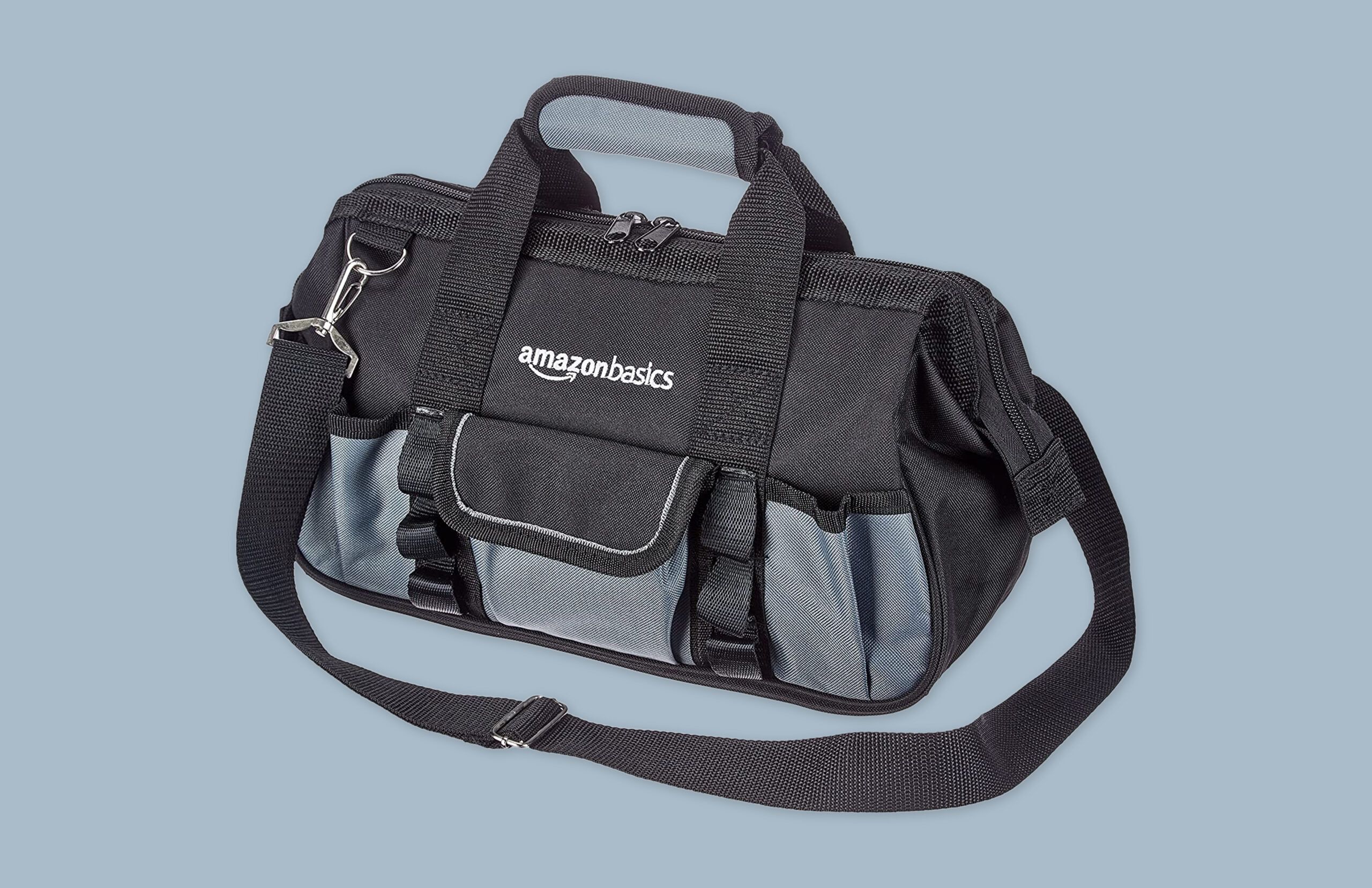 Every handyperson needs a quality bag to carry their tools to and from worksites. This tool bag from Amazon Basics is made from 100% polyester with a wear-resistant base that won't get damaged no matter the working conditions. It has nine internal pockets and seven external pockets for a total of 16 storage compartments. It also includes a strap for easy transport.
CRAFTSMAN Screwdriver Set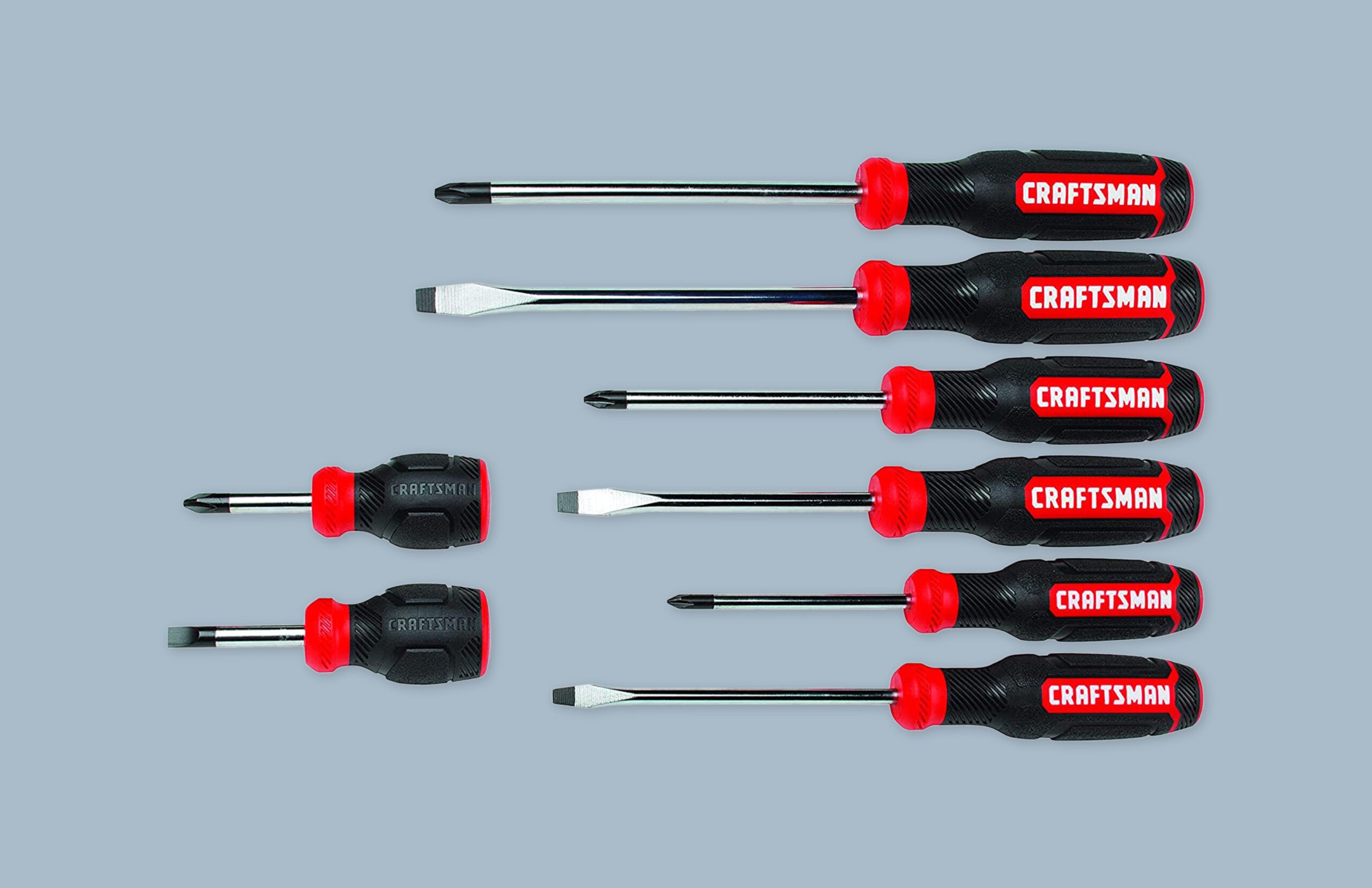 This eight-piece set includes every type of standard screwdriver that may be needed for DIY projects. These screwdrivers have black oxide tips that provide durability. They also include a speed zone for quick rotations and a torque zone for additional grip in heavy-torque applications.
Why Trust The This Old House Reviews Team
This Old House has empowered homeowners for more than four decades with top-notch home improvement content in the form of television programs, print media, and digital content on its website and social media platforms. The This Old House Reviews Team focuses on creating in-depth product and service review content to help inform your purchasing decision for just about any item or resource that you might need for your home. The This Old House Reviews Team has written over 1,000 reviews on products in the home space, from cordless drills to kitchen trash cans, lawn mowers, and dining room decorations.
We recommend products in each review using an intensive research process, spending hours combing through the best available models on Amazon. For a product to make our list of top picks, it must hold a solid sales record on Amazon, have consistently positive customer reviews, and offer unique features, among other factors. After narrowing down our list of recommendations, we conduct additional research and sometimes in-person testing to ensure that the products meet our standards. Once we conclude the research phase, we craft a well-rounded, user-friendly article that includes our recommended products and additional information to help homeowners like you make the right purchase.
To share feedback or ask a question about this article, send a note to our Reviews Team at reviews@thisoldhousereviews.com.
Best