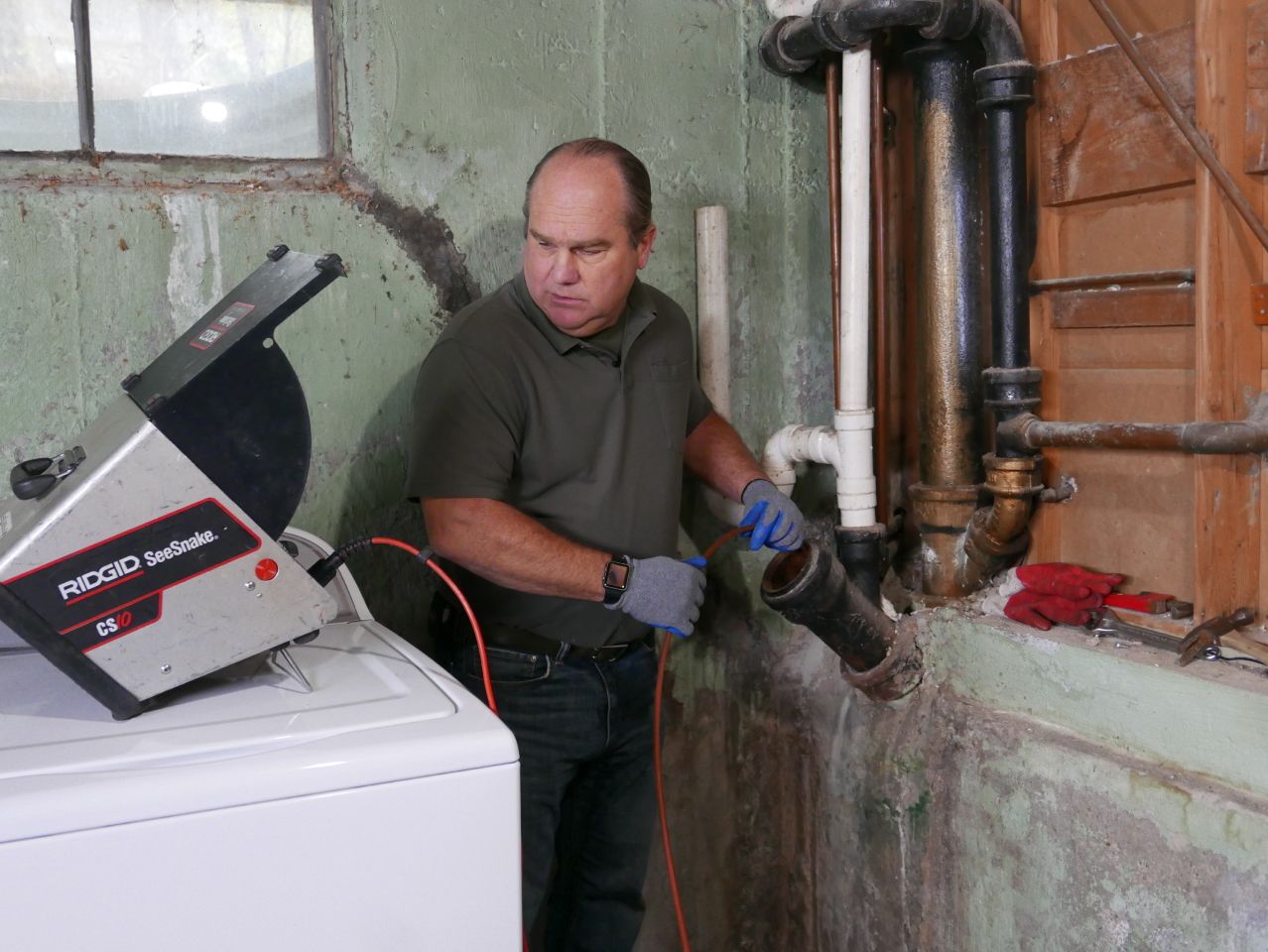 In the continuously evolving plumbing industry, technological advancements over the past five to ten years have become an integral part of how plumbing professionals do business. Innovations like smart pipes that let consumers know when there's a leak, tankless water heaters, and even LED lights in toilet bowls have transformed the industry for both consumers and industry professionals. Alongside their pipe cutters, spanners, and drain rods, today's successful plumbers are using tablets and waterproof cameras to provide services that exceed their customers' expectations.
Yet with all the innovation, the single most valuable asset to any plumbing company is still a skilled professional. Unfortunately, the number of professional tradespeople is shrinking as older generations retire from the trade and too few are joining the industry to replace them. At the same time, costs have increased industry-wide. To compensate, there's been an effort to reduce the manufacturing cost of plumbing products. Pipes that once were cast iron or copper have been replaced with lightweight PVC pipes, and toilets, faucets, and water heaters have been updated to conserve water and follow the push to go green.
What innovations are plumbing professionals using to transform the way they do business? How is the plumbing industry incorporating technology in the field and in the office?
For answers, PHCC reached out to three service and repair contractors that are members of PHCC's Quality Service Contractors enhanced service group.
Marketing
One of the most obvious methods is through marketing. The internet has opened the door to marketing opportunities that were unheard of even ten years ago. Small businesses and industry titans alike are leveraging social media, websites, professional blogs, and banner ads to attract new customers and stay connected to their old ones.
Going Green
Green living is another way technology is transforming the plumbing industry. For instance, according to Hardware Retailing, 47 percent of retailers who sell plumbing products report customers are actively seeking green products. Seeing this trend, companies like Barker and Sons Plumbing and Heating in Anaheim, California, promote energy-efficient plumbing installations such as tankless water heaters, solar water heating systems, water-saving shower heads and faucets, and low flow toilets.
Mike Barker, owner of Barker and Sons Plumbing and Heating and a 35-year veteran of the plumbing industry, says the green aspects of doing business extend beyond plumbing products to include switching to a nearly paperless office in under three years. Instead of creating paper tickets and work orders, Barker uses ServiceTitan, an all-in-one field service software for residential HVAC, plumbing, electrical, and other home service businesses.
Software services like this provide a seamless workflow from the time the service call comes in through the completion of the job, and allow techs to tailor the service options for the client. Because invoices are automatically generated, customers can pay on the spot. Data is synchronized with the office, so there's no lag and no need to file paperwork. If the client is a repeat customer, their service history is visible, and staff can review previous work orders, calls, emails, and text messages related to those past jobs. "One of the features my customers love is that they get a narrower, more precise window of time for the service call. Once the tech is dispatched, the client receives a message with the name of the technician, his bio with a photo, and a real-time map showing exactly where he is," says Barker. "It makes them feel more comfortable about letting a stranger in their house, and the real-time tracking cuts out a lot of frustration for the customer."
Avoiding Theft
Another innovation that has saved Barker thousands of dollars is a vehicle tracking device that allows him to trace his service vehicles. These GPS-based devices provide real-time tracking for speed and location updates, including text or email alerts should the vehicle be moved after hours or outside customized parameters.
Over the past four years, Barker has had four trucks (loaded with tools and equipment) stolen. To combat the issue, the company moved their vehicle trackers from under the dash where the device is traditionally mounted to another part of the vehicle, not easily accessible or seen. As a result, when the last two trucks were stolen, police were able to quickly locate the vehicles. Both were found with tools in place (the thieves had been listening to police scanners and knew they were being traced). "We had roughly $30,000 in equipment in each of those trucks that we avoided having stolen," Barker says.
Drain Rehabilitation
At Frank Bonetti Plumbing in Castro Valley, California, the technologies that are really transforming the way they do business are the drain cleaning, lateral cutters, and smart, small drain rehabilitation products developed by Picote, an industry leader in trenchless drain and sewer pipeline renovation. "We're one of only a handful in our area using their technology," says Dan Bonetti, the company's owner. Picote's electric millers and grinding chains are designed for pipeline polishing and removing build-up to increase drainage flow.
ProPress
One of the trends that has had a major impact at Frank Bonetti Plumbing in recent years is the use of a Viega ProPress system for joining pipes. Unlike traditional soldering, ProPress systems do not require an open flame to join fittings, thus creating a safer work environment. As an added bonus, they do not require a hot work permit, further saving time and money. "Because we're crimping instead of soldering, joining takes seconds instead of minutes. With soldering, the water had to be turned off and pipes drained, but with ProPress we can work without having to drain and dry the system beforehand," says Bonetti. "The downside," he adds, "is that now some places are buying their own ProPress, so there's no need to hire a plumber as they can do it themselves."
Video Cameras
Video cameras have become one of the most indispensable tools in the plumber's toolbox. Specially designed, waterproof cameras allow technicians to visually inspect sewer lines and other pipes in cement, underground, and under the foundation. These cameras provide technicians with a real-time video image transmission, enabling them to evaluate the condition of the inside of the pipe and look for existing or potential problems. Greg Palmer, president and chief executive officer of Bell Home Solutions, is using these video cameras to ensure his technicians are on the cutting edge of the plumbing industry's trends and innovation.
To preview trends in the $14 billion home technology industry, Palmer attends CEDIA's international trade show for professional manufacturers, designers, and tradespeople who install and integrate technology into the connected home. "We're in the early days of fully integrating and connecting systems through the entire home," Palmer says. "The technology isn't there to go completely wireless, but we're close." Barker agrees. "Ultimately, the industry is going to have to serve millennials. They're fans of efficiency and bundling their services," he says. "Technology that connects them to their home and to their technician so there's an uninterrupted flow of communication is what they're looking for."
"There's technology available now that was unheard of even a few years ago," Barker adds, "and there's a lot of great stuff coming that will further transform the way we all do business."
Content courtesy of the Plumbing-Heating-Cooling Contractors—National Association, which promotes its more than 3,500 members as the best choice for professionalism, reliable products, and knowledgeable service. For information on joining the organization that can help you strengthen your business, visit www.phccweb.org/join, or call 800-533-7694.
For more pro-level content, visit our Pro2Pro channel.