Freestanding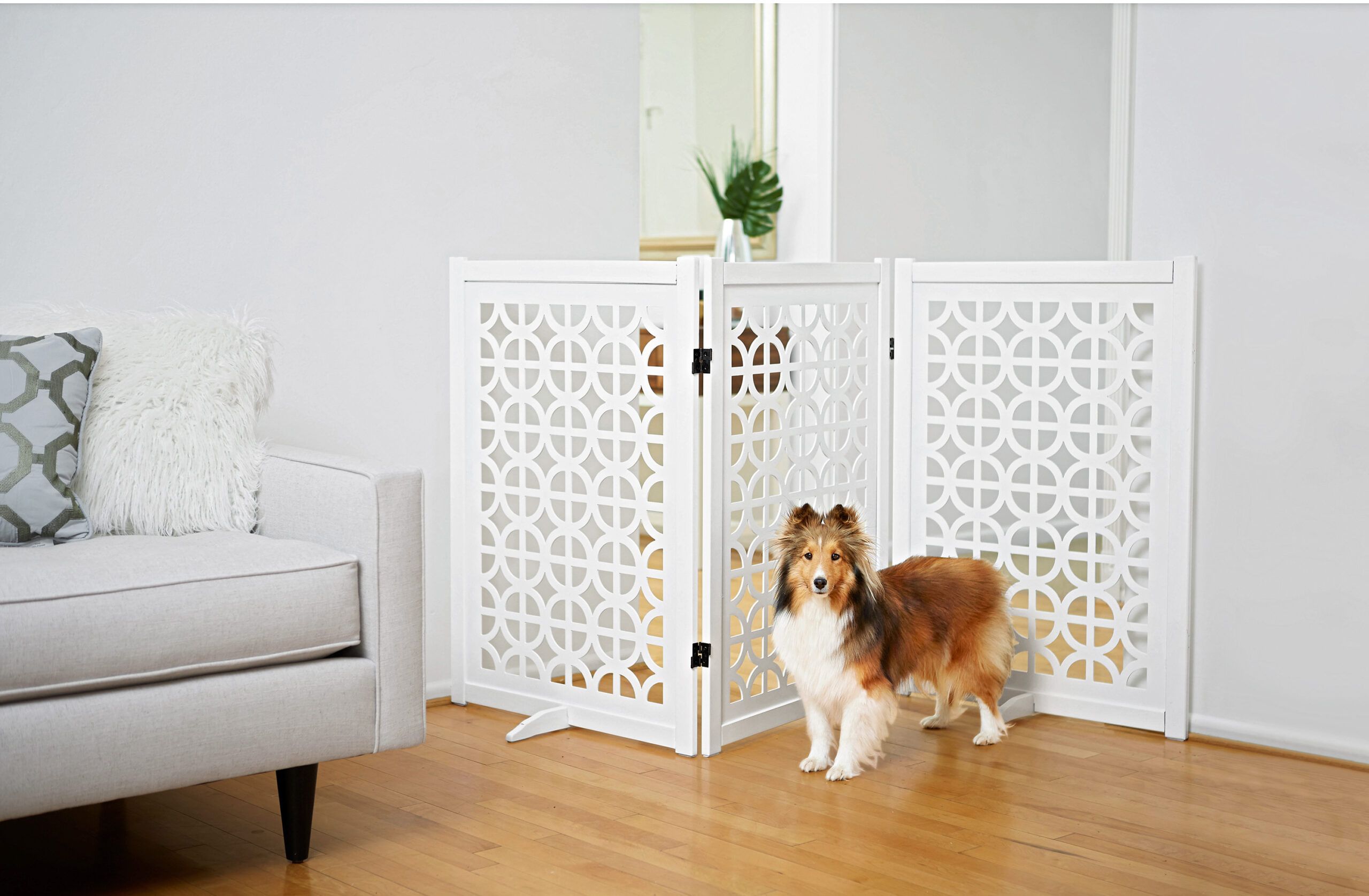 Tension-mount models offer locking doors, so that it's easy for humans to pass through but canines are contained. Or try a set of folding panels, like the one above—dare we call it fetching?
Have a wide passageway that won't hold a tension-mount gate? This 36″-high fold-up barrier with stabilizing feet offers flexible (but not child-safe) coverage. Plus, it opens to almost 7 feet wide.
Primetime Petz Palm Springs Designer Gate, $130; Amazon
Well Priced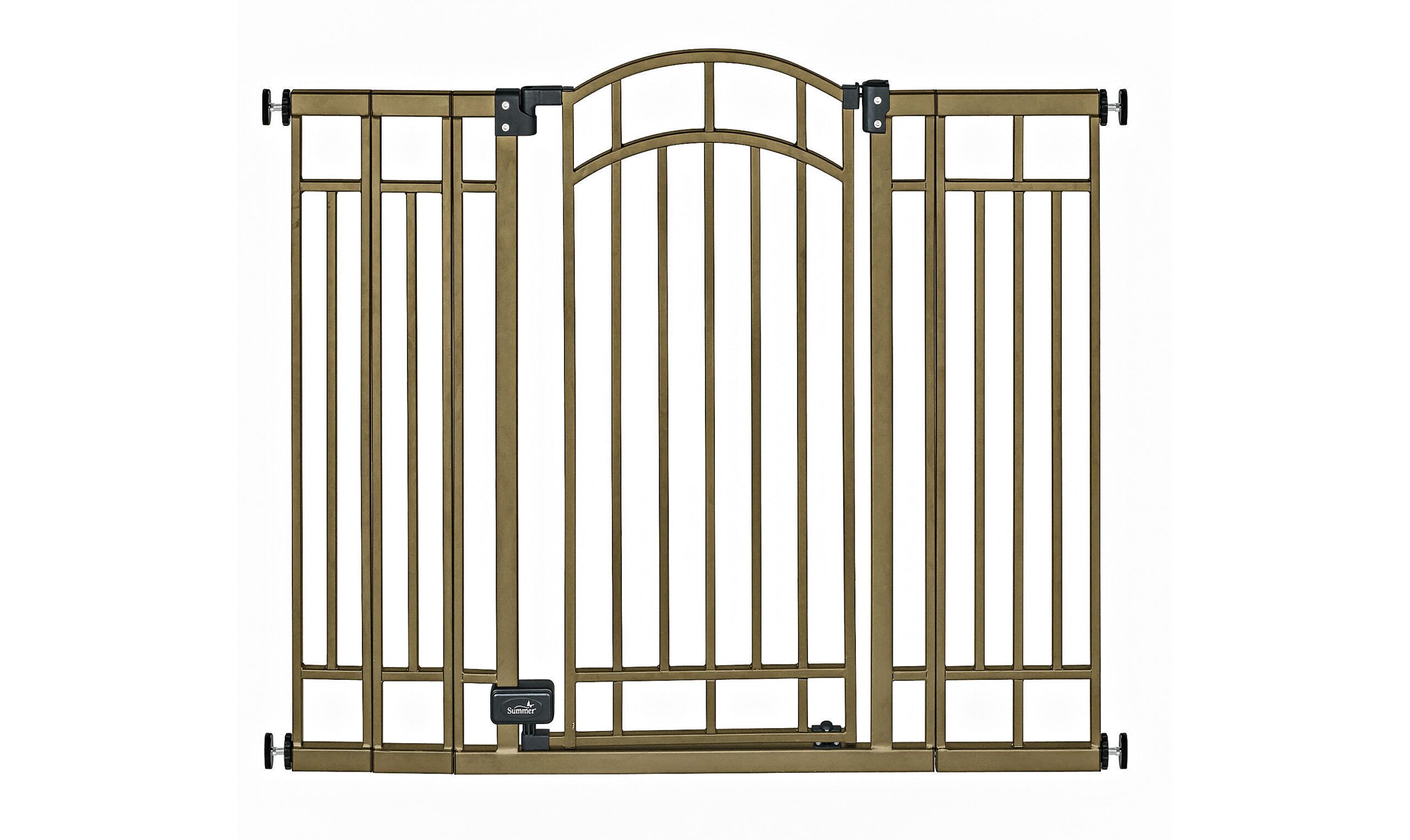 This pet- (and child-) proof gate offers a lot for a small price tag: It fits an opening from 28″ to 48″ wide, it's easy to open with one hand, and it shuts automatically.
Summer Infant 36″ Gate, $65; The Home Depot
Customizable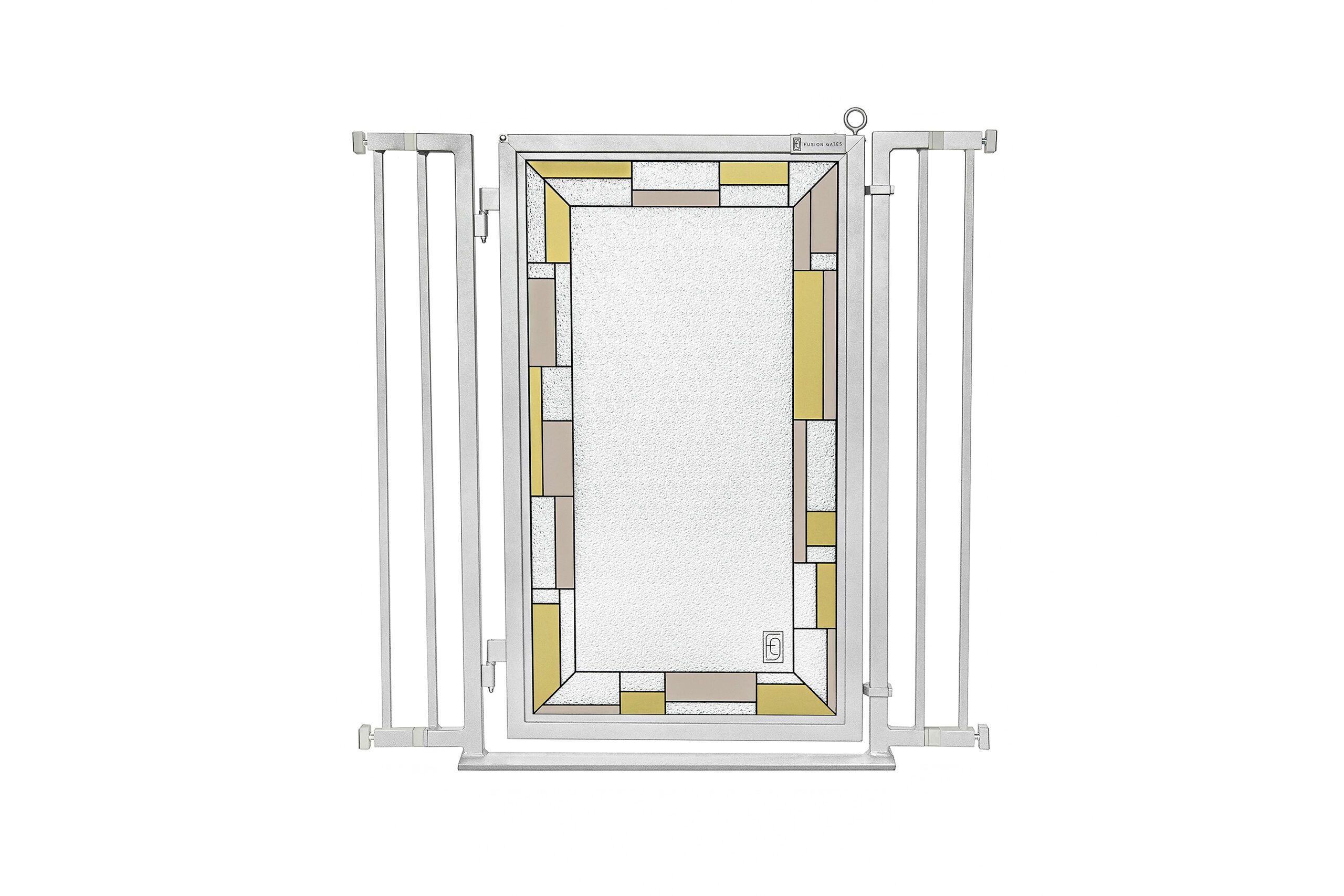 Swap out the patterned door panel on this 36″-high gate for a new look; extras are $39 each. This child-safe option comes in different widths and finishes, too.
32″–34″ Bauhaus Fusion Border Gate, $199; Fusion Gates
Extra Strong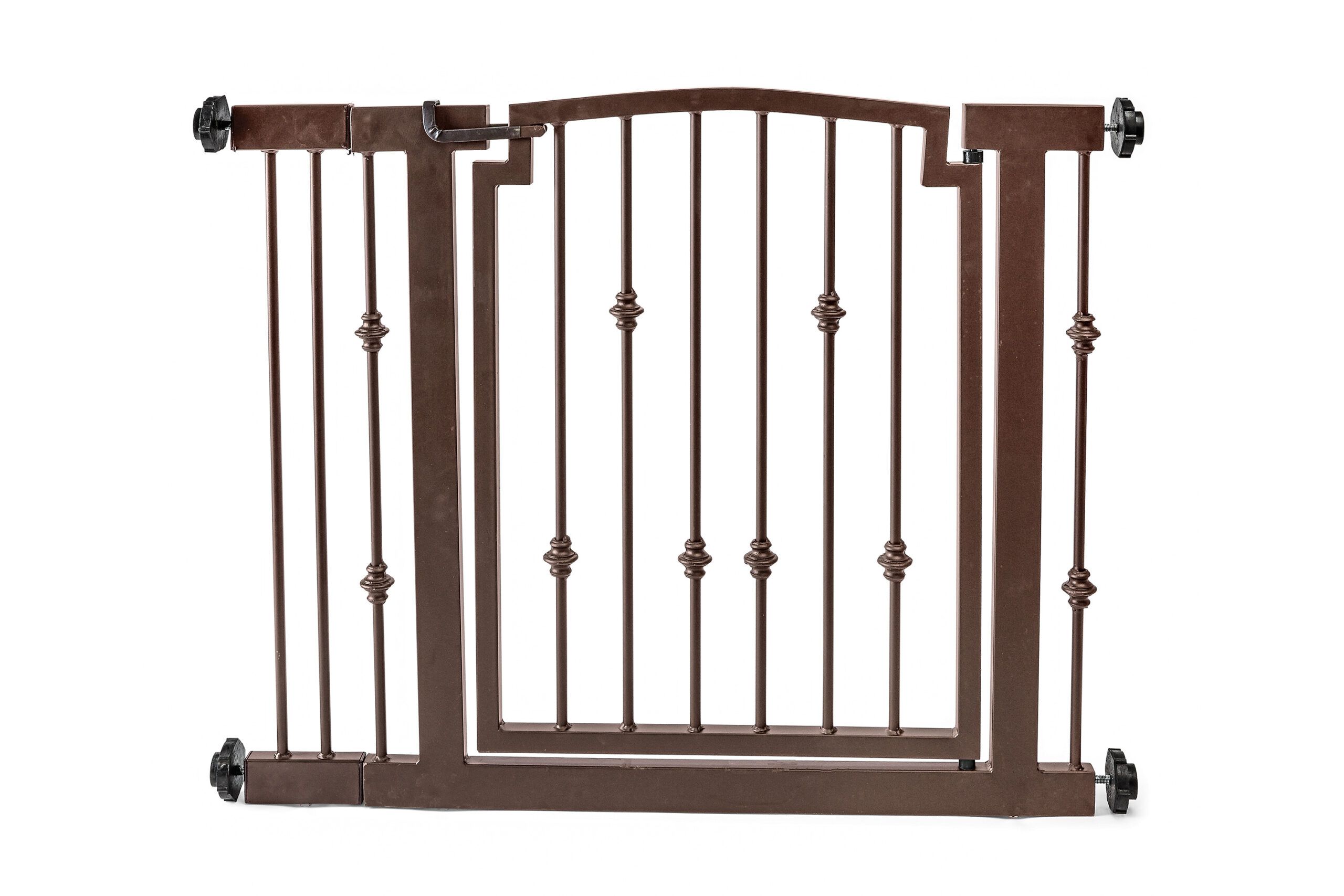 Got a bruiser that'll chew, scratch, or try to push down a gate? While this one has stylish flourishes, the 32″-high heavy-duty wrought-iron-and-steel gate can stand up to a strong dog.
28″–34″ Metal Spindle Gate, $169; Orvis