Rooftop Deck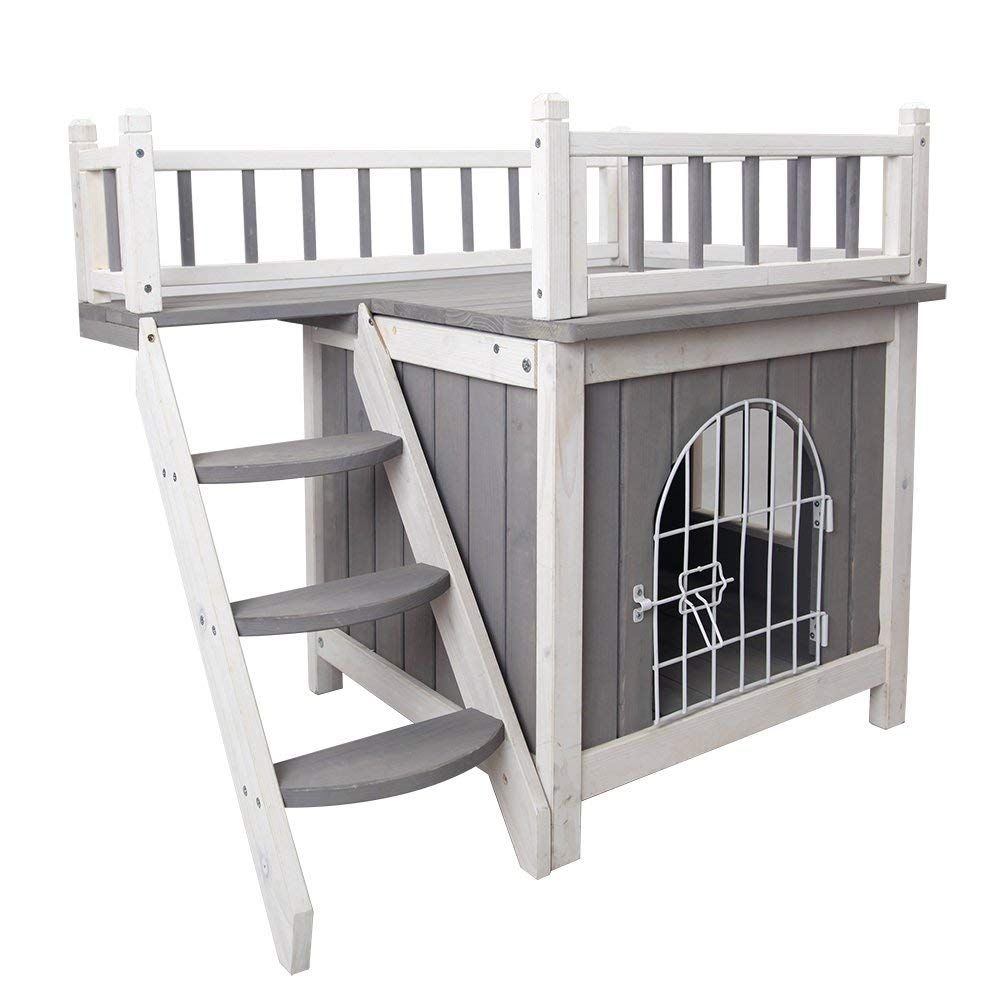 Affiliate Disclosure:This Old House's Reviews Team is committed to delivering honest, objective, and independent reviews on home products and services. To support this business model, This Old House may be compensated if you purchase through links on our website.
This two-level house includes a latching door which is ideal for containing your pet if ever necessary. The stairs lead up to a top deck.
About $100; Amazon
Three-Story Condo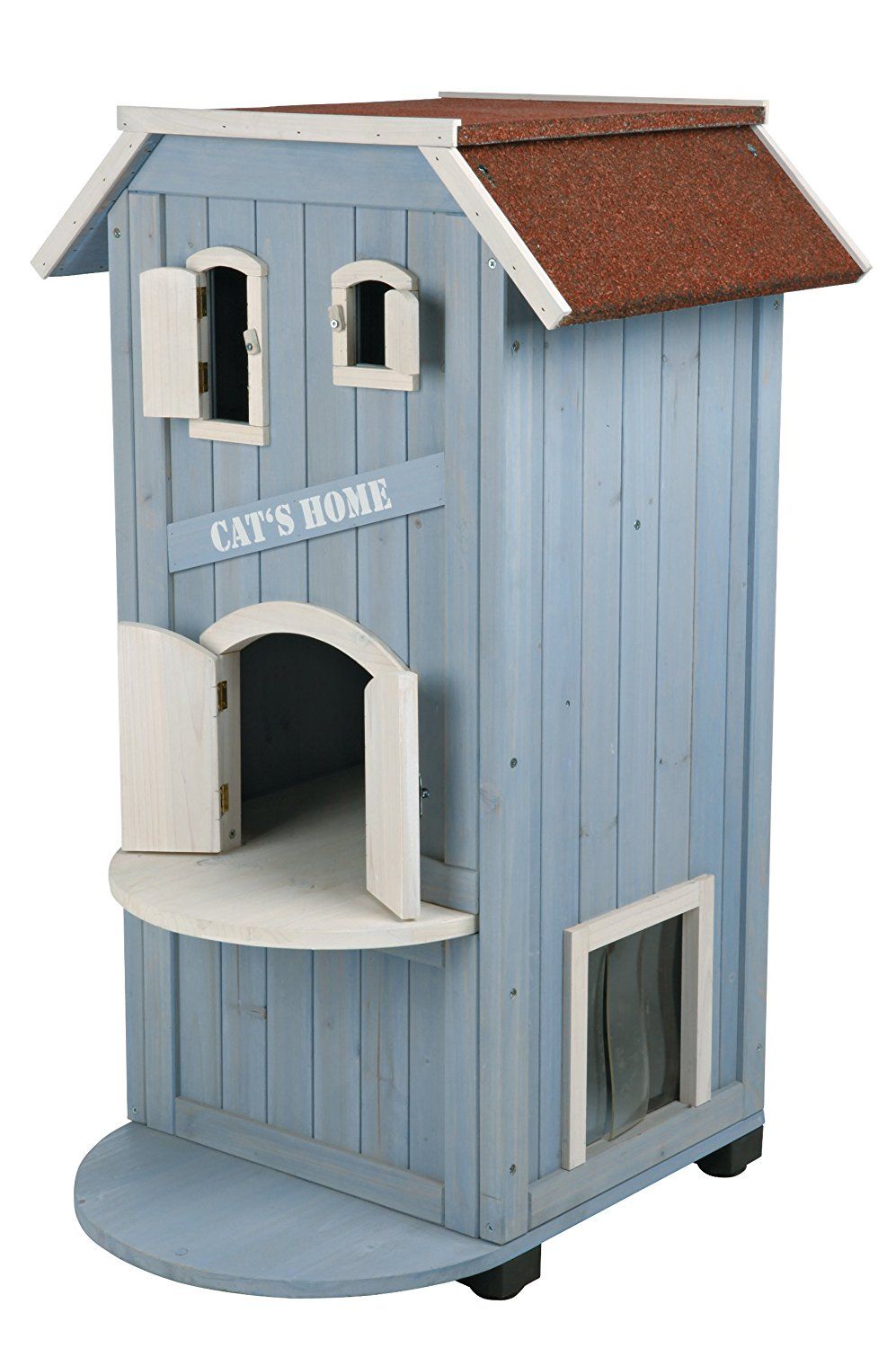 Your pet can enter and exit as they please via the flaps on the side of this house. If you keep this outside, those flaps will also keep out wind and rain.
About $86; Amazon
Double Decker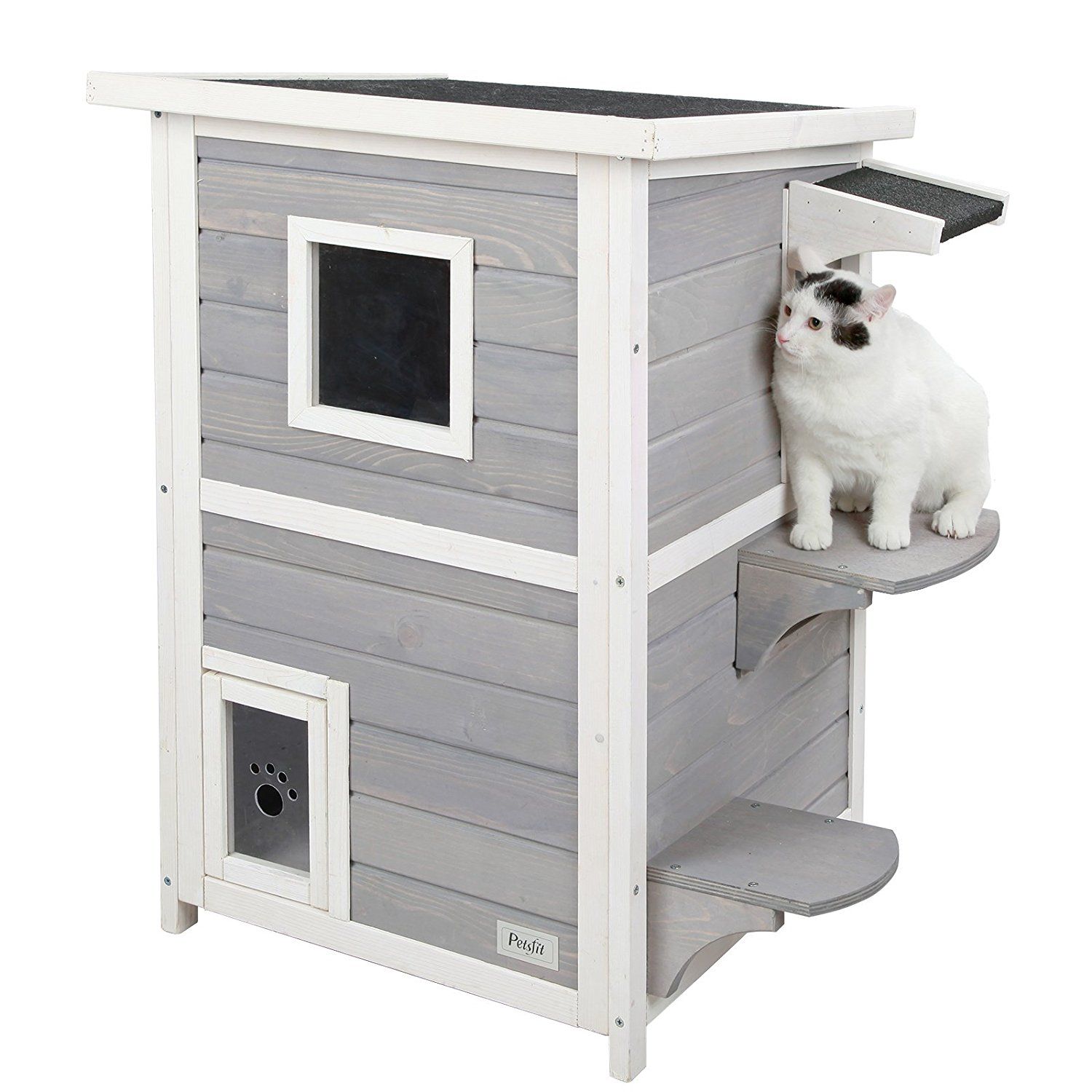 This weatherproof house offers several entry points which helps make cleaning a breeze. It also offers multiple "balconies" for your kitty to perch.
About $130; Amazon
A-Frame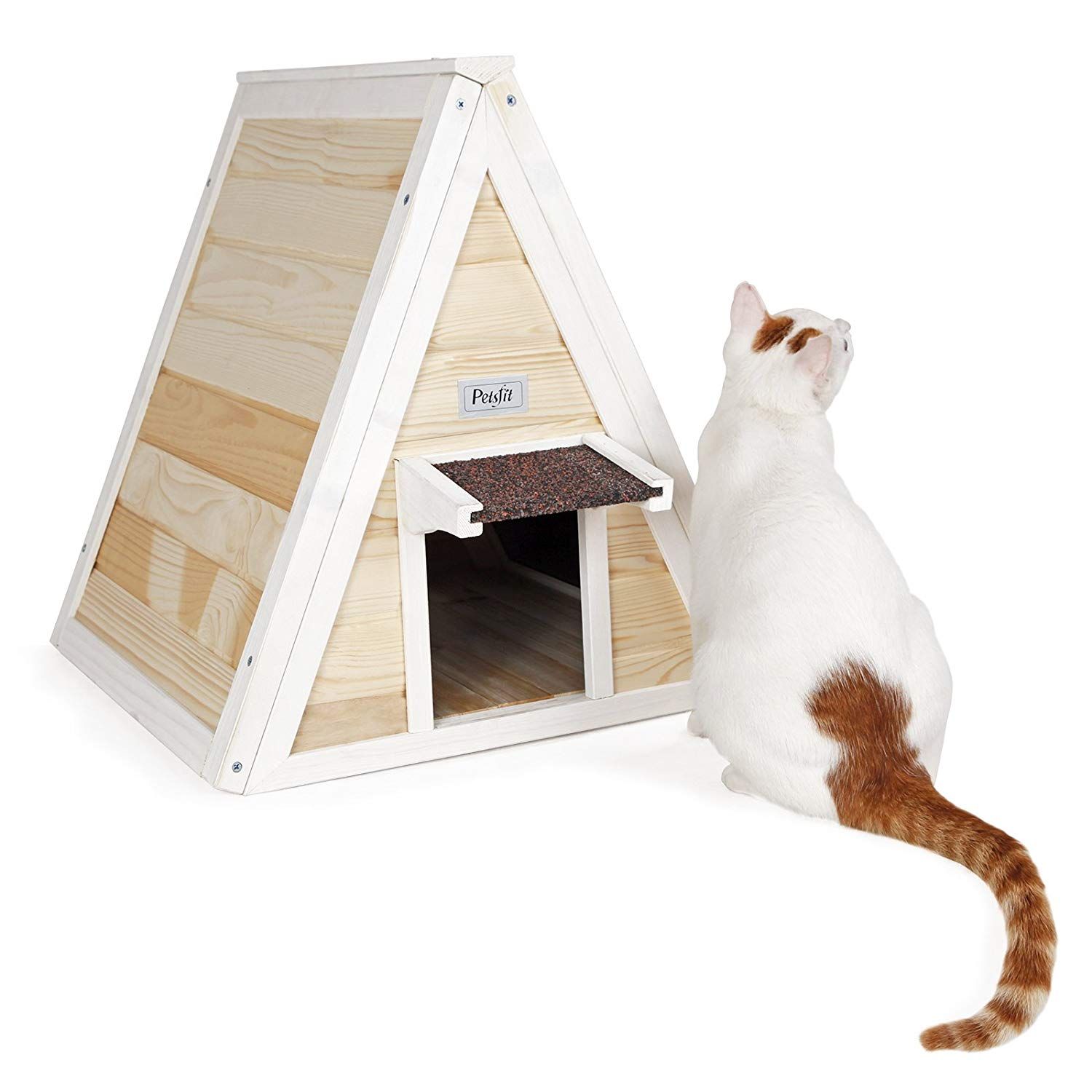 This wooden pet pyramid looks great as is but feel free to paint it any color you like! The home provides extra shelter to outdoor cats, as they can stay safe from potential predators in this snug house.
About $80; Amazon
Cute & Compact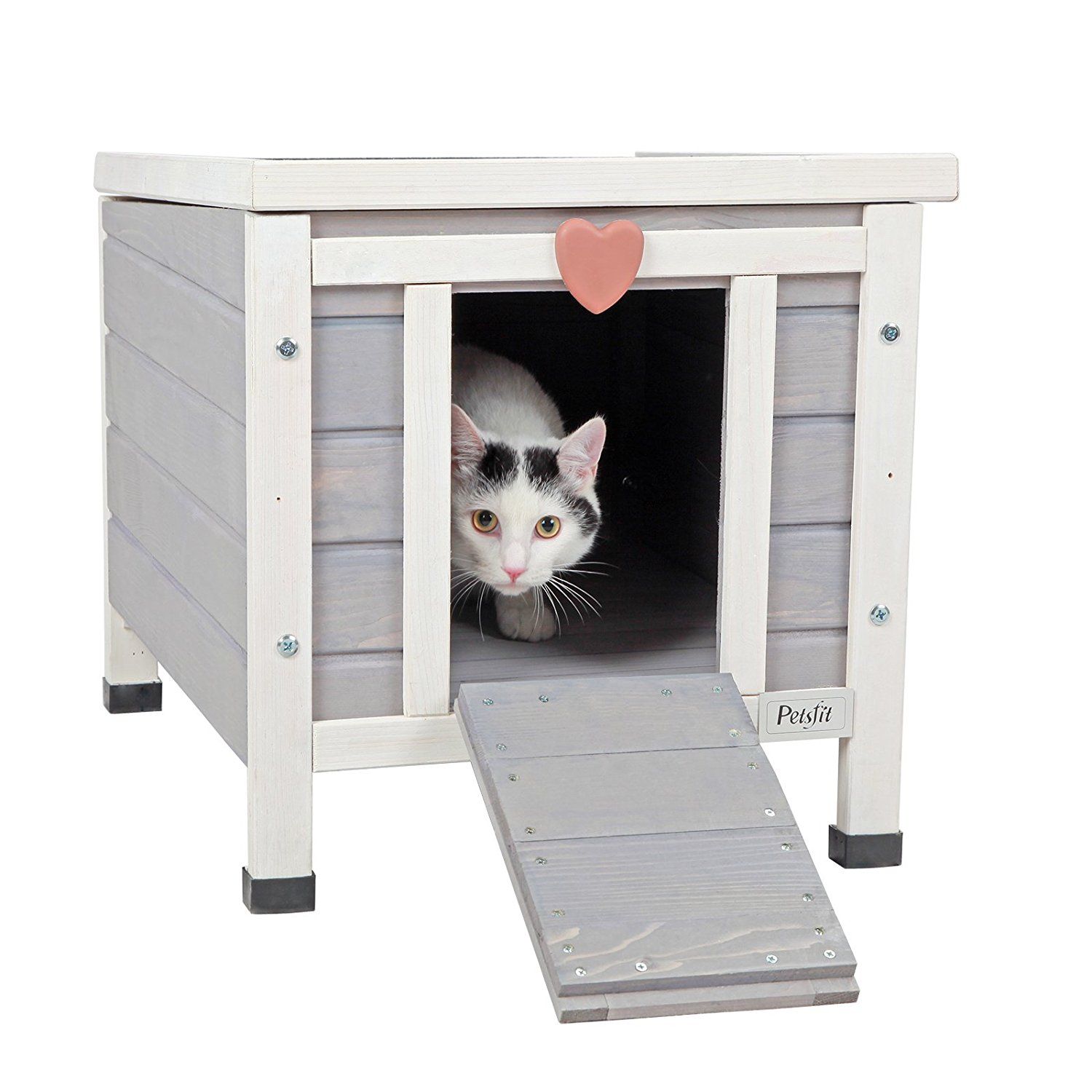 This simple but quaint home is weatherproof and easy to assemble. Add a cushion or blanket inside for extra comfort.
About $80; Amazon
Raised Bungalow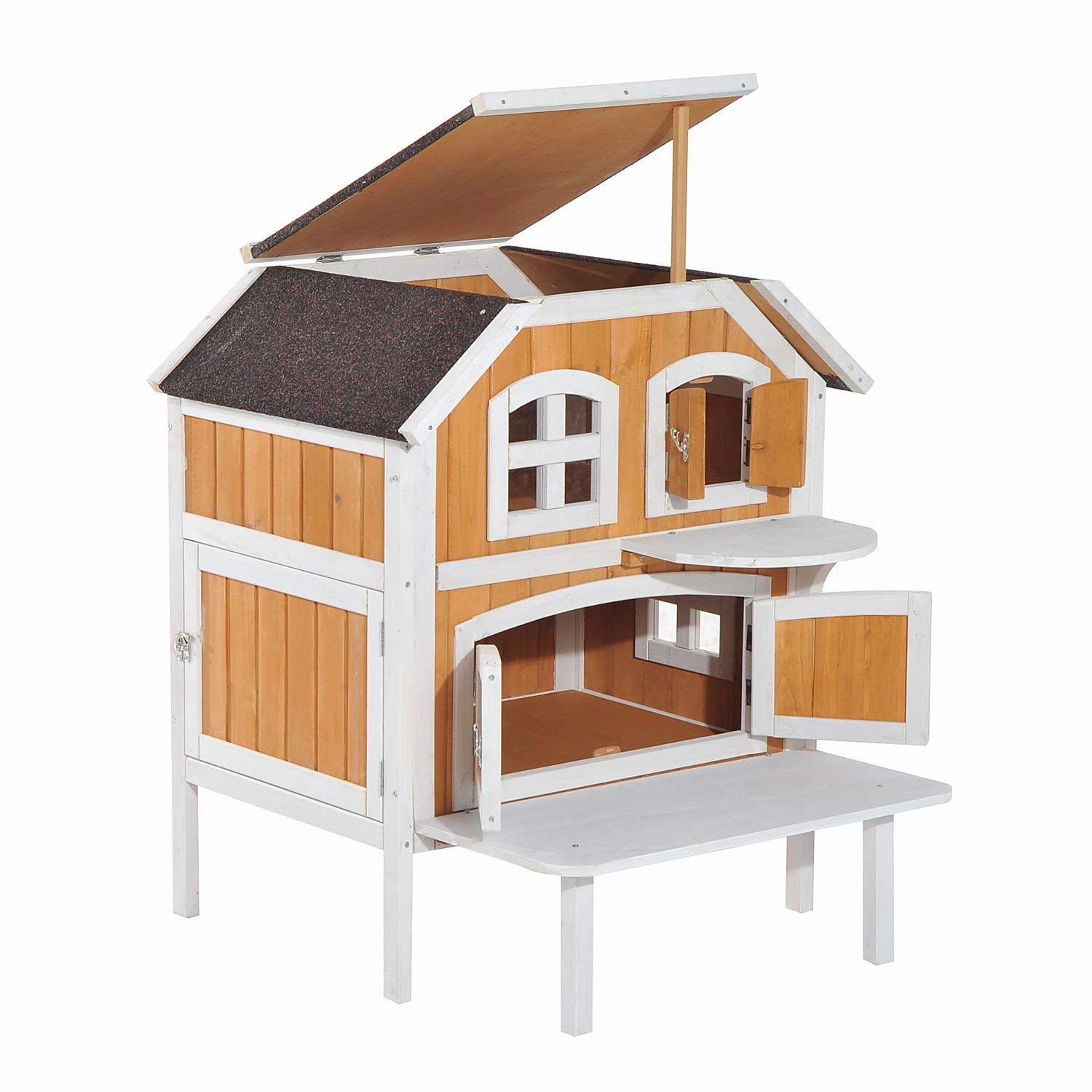 This two-story structure offers several options for sleep, play and protection. It features a front porch, hinged shutters, and three large door openings.
About $275; Amazon
Wicker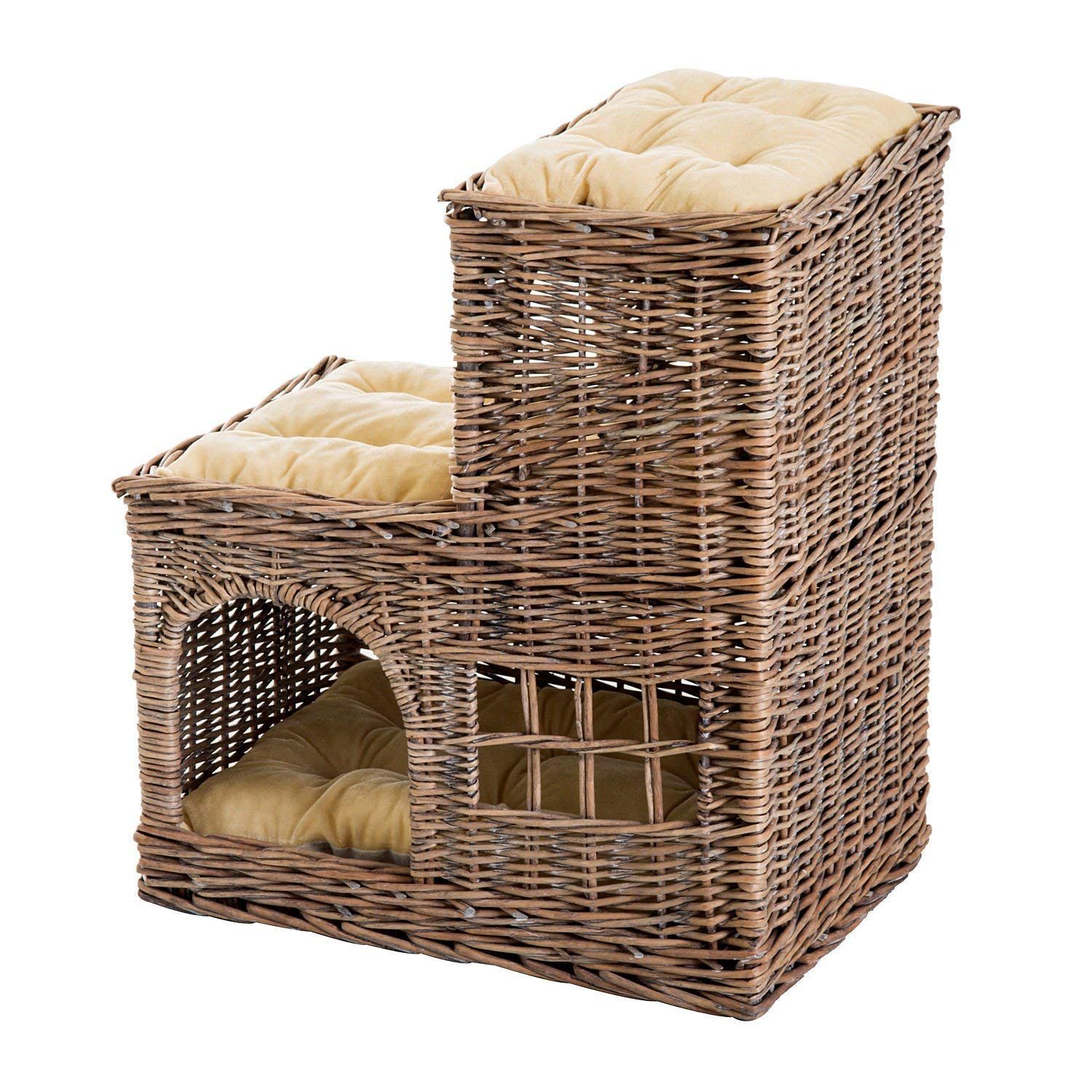 This wicker condo gives your kitties an attractive and cozy home to retreat to with included cushion padding for maximum coziness.
About $66; Amazon
Cat Curb Appeal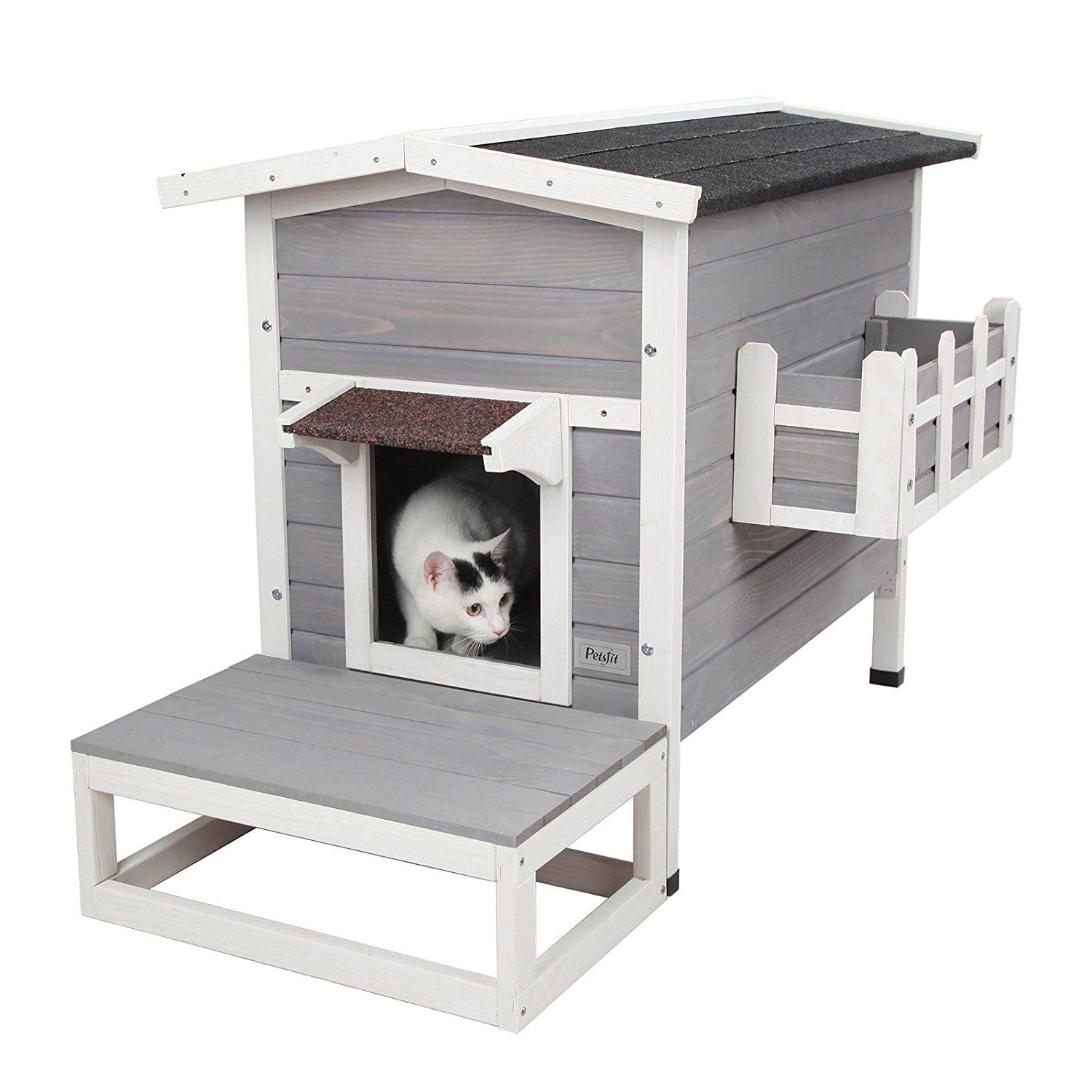 This outdoor shelter stands on legs to keep rain from getting in the house. Place flowers in the included planter box for some added kitty curb appeal.
About $131; Amazon
Scratchable Staircase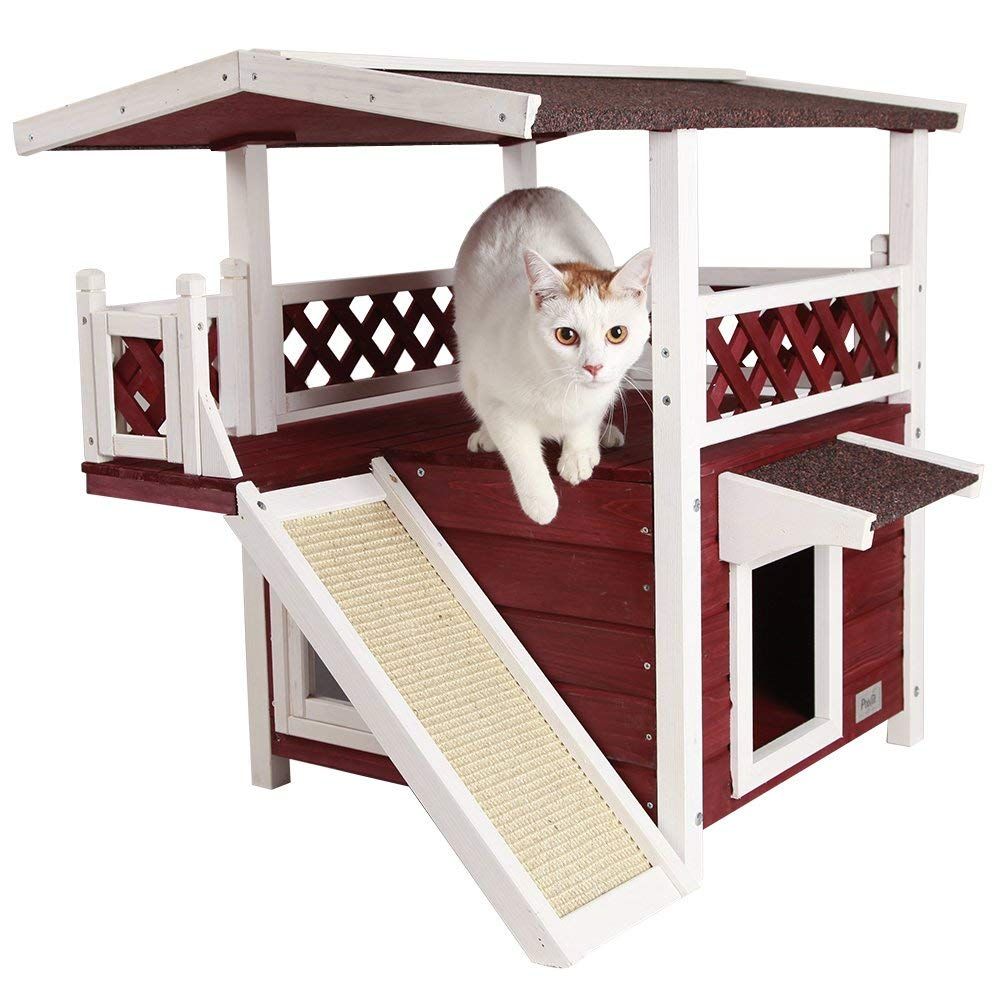 Your feline will love the scratch post staircase that leads up to the second floor.
About $130; Amazon