Plan how many you'll need by pacing your yard, so the stones will more or less match your stride. To settle them into the soil, use a sharp blade to cut around each one, and excavate about 3 inches. To stabilize the roughly 2-inch-thick stones, backfill with a layer of pea gravel, then of sand. Though you can paint the stones, coating the porous concrete with a clear masonry sealer lets each leaf's veining be the star.
Step 1
Prep the Leaves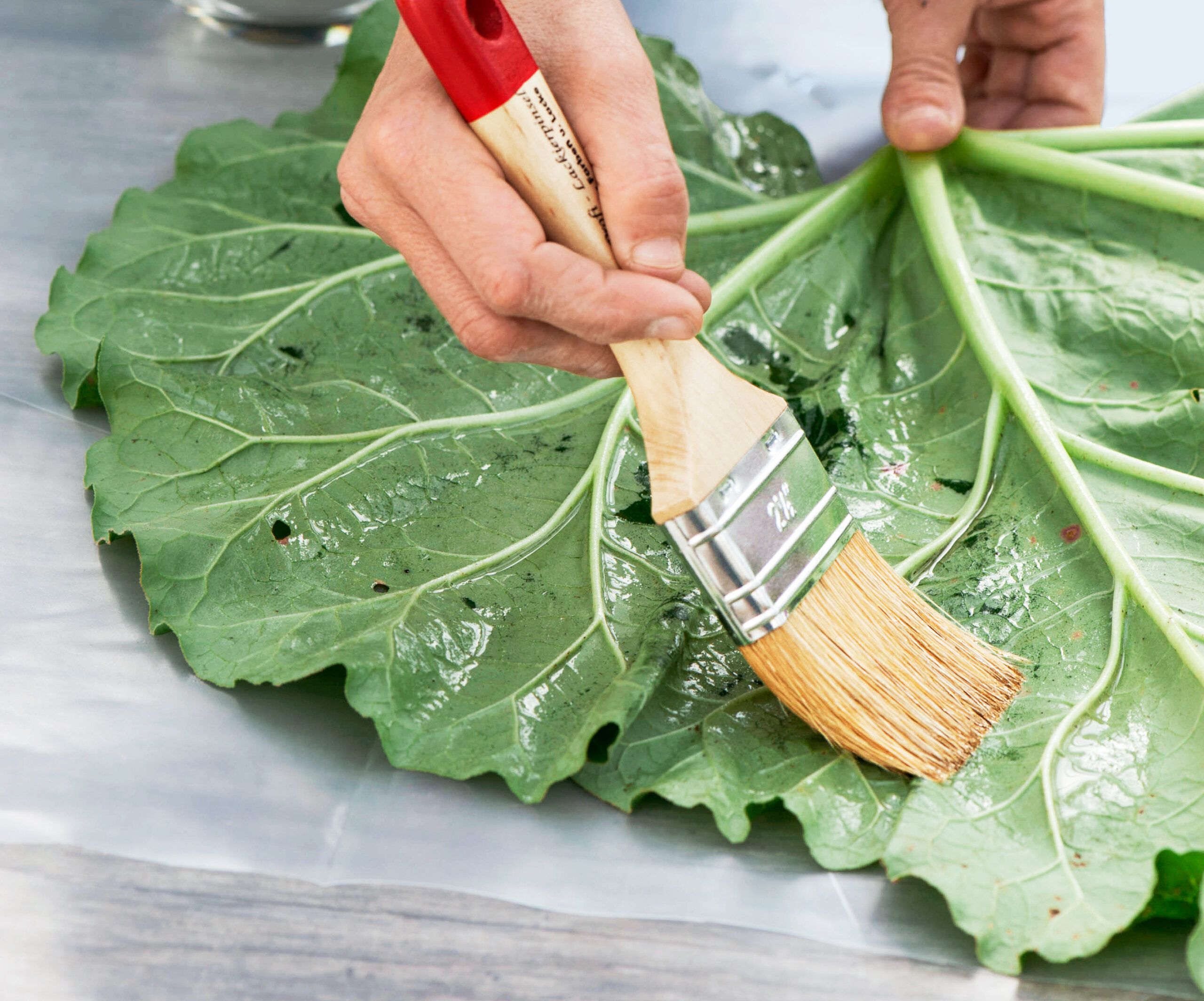 You'll need a large work area to sand-cast the leaves in batches.
Place each leaf you're casting facedown. Using a paintbrush and some cooking oil, coat the underside, as shown. This will help you remove the leaf from the concrete casting later on.
Step 2
Build the Base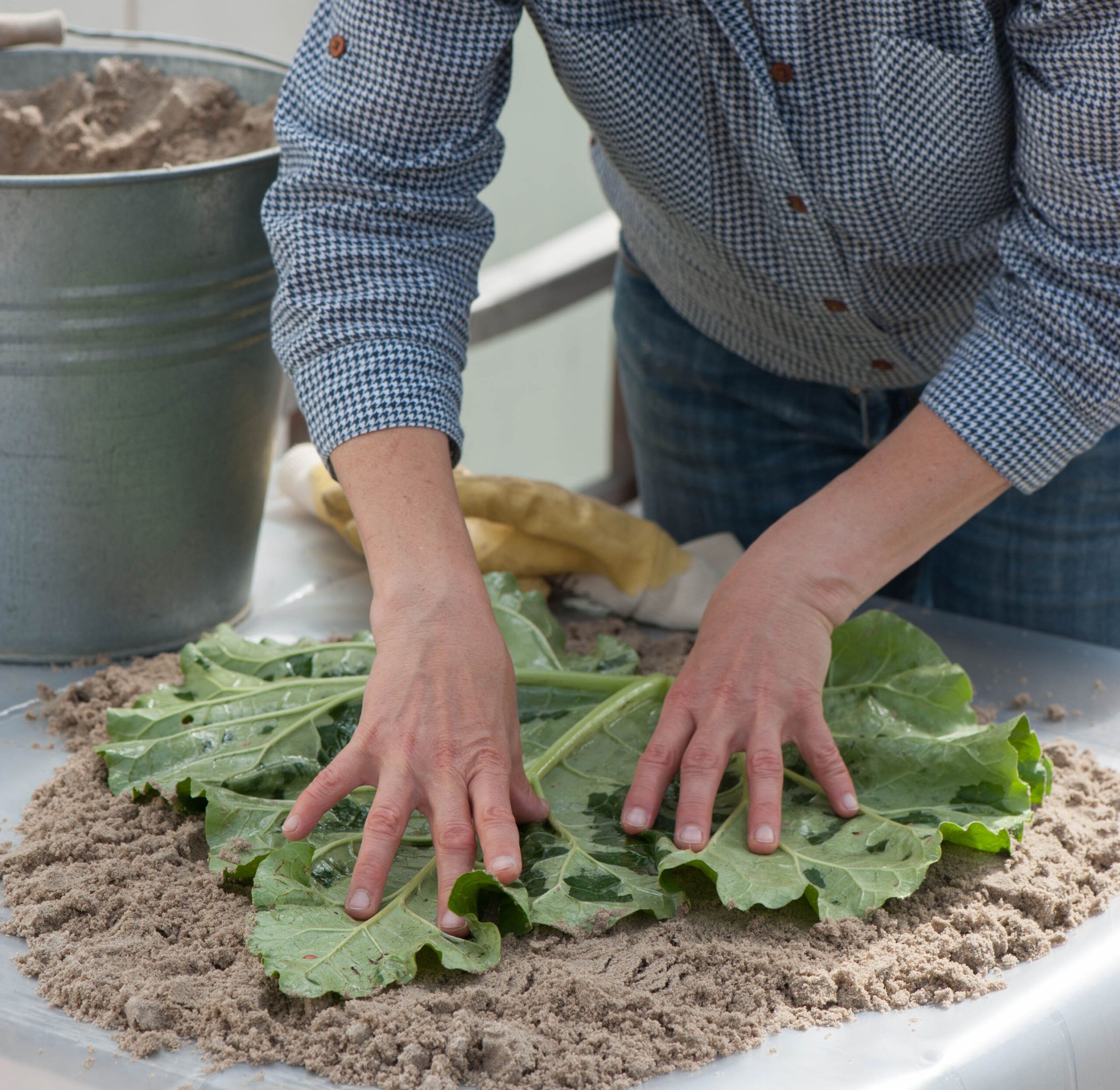 On a flat work surface, form a roughly 1-inch-thick bed of sand for each casting that is slightly larger than the leaf's perimeter. Spray the sand with water to help it keep its shape.
Step 3
Pack with Concrete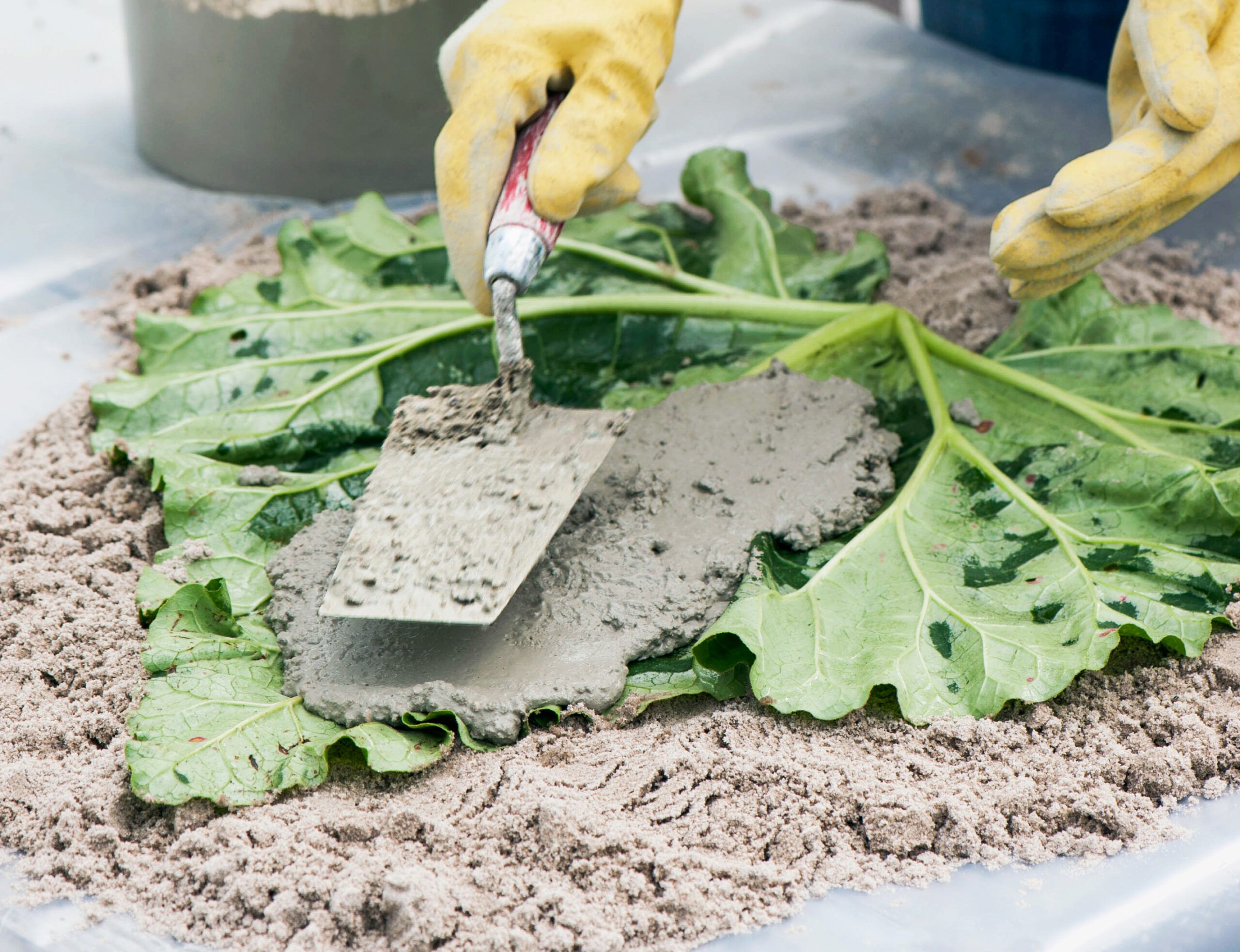 Lay each leaf facedown on the sand, and mix up the concrete. Using a flat trowel, cover the leaf with an even layer of concrete at least 2 inches thick, extending the mixture to its edges and pressing the leaf into the sand, as shown. Use the trowel to neaten the outline and flatten the surface. Let the concrete cure for at least 24 hours.
Step 4
Peel and Reveal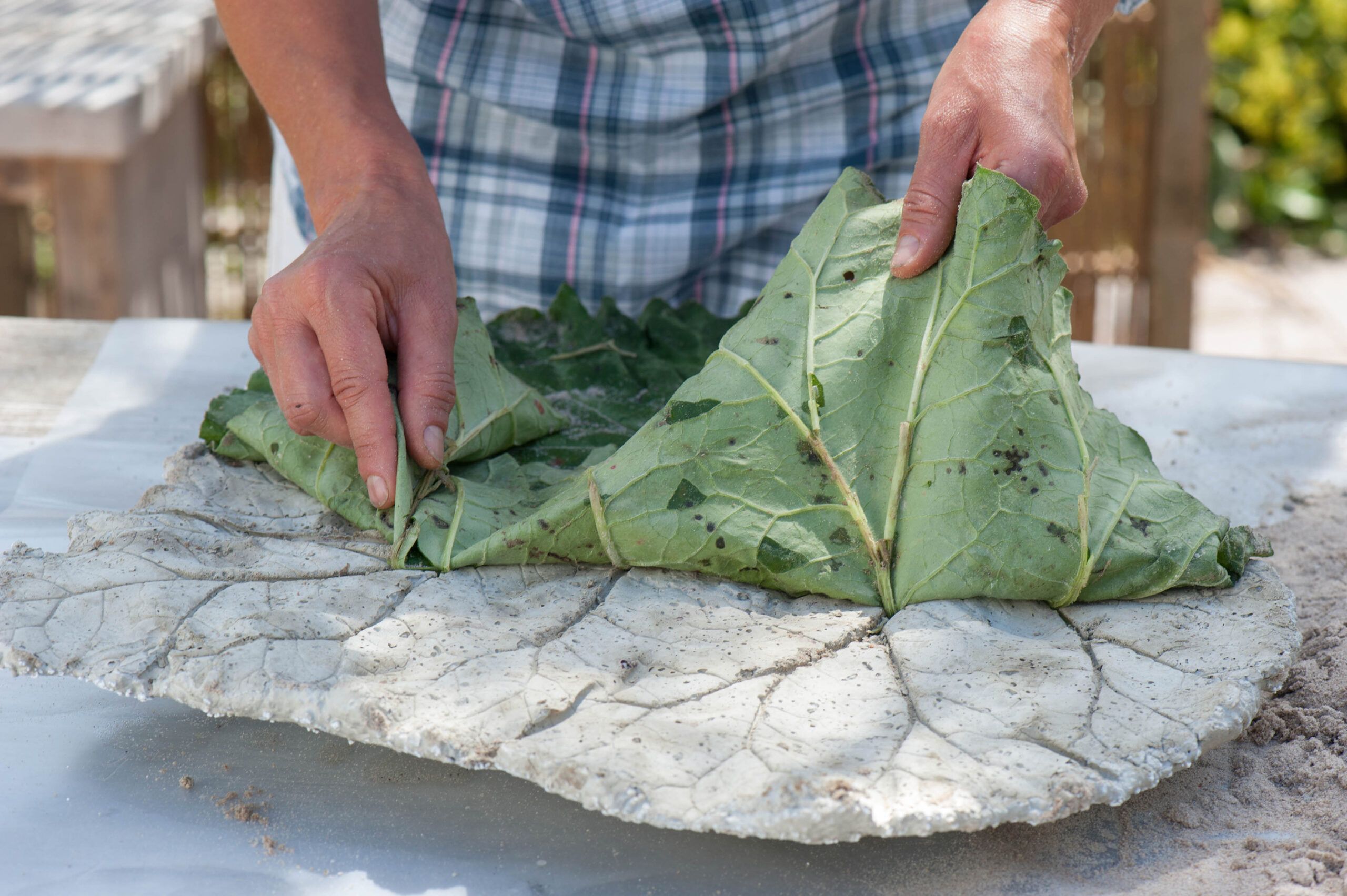 Flip over each casting and peel off the leaf, starting at the thick stem end. Use a wire brush to smooth out any rough spots in the concrete and remove any stubborn bits of leaf left behind.