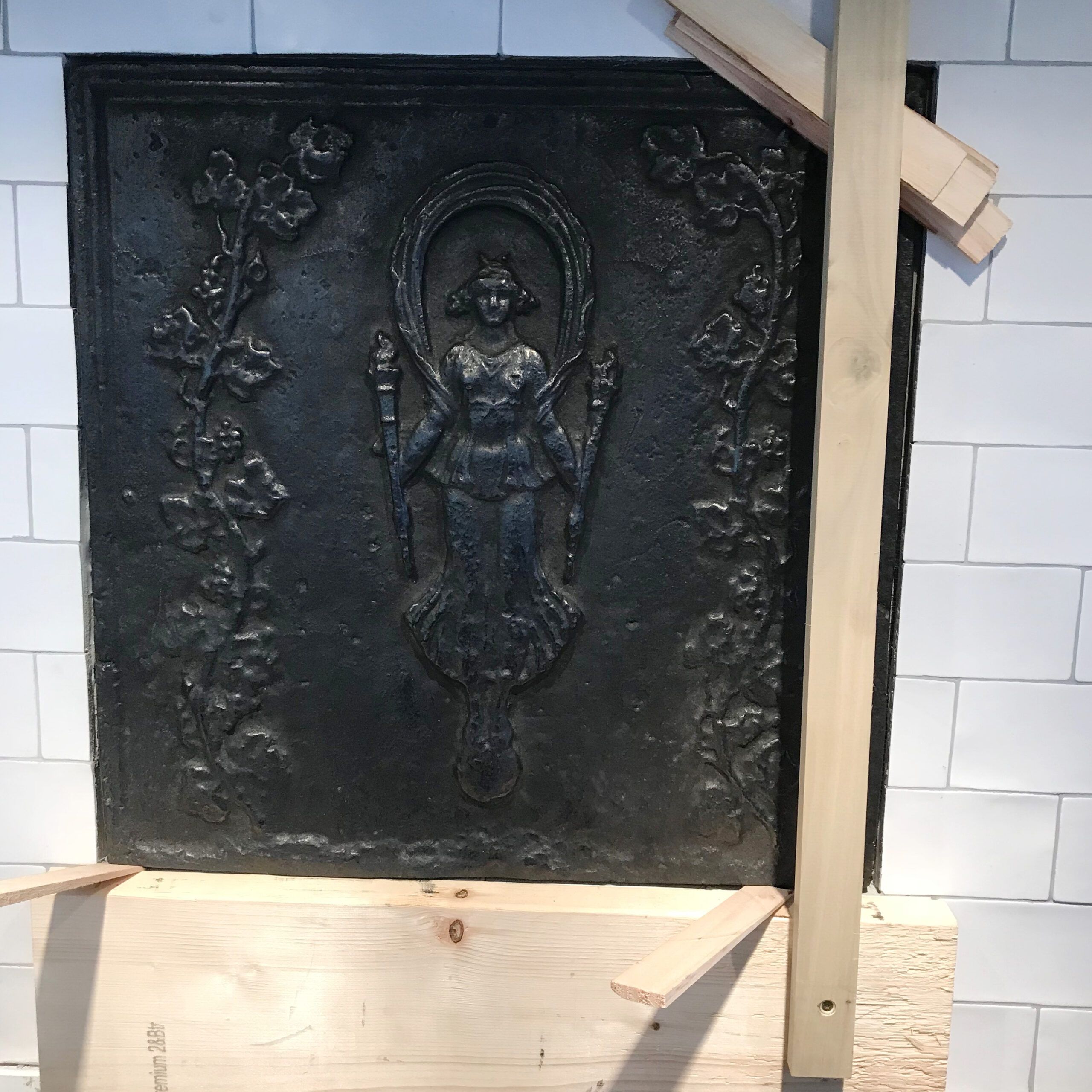 Newton homeowners Liz and Joe Delfino were looking for something more interesting than tile for the kitchen-range backsplash area when they discovered antique firebacks.
These cast-iron objects, often embellished with mythical figures or coats of arms, have been used for centuries to protect the back wall of a firebox and radiate heat. Admirers of antiques for their history and decorative appeal, Liz and Joe chose an antique fireback adorned with a figure of Fortuna, the goddess of fortune. Says Liz: "Fortuna has meaning for us because we feel we have been blessed with good fortune. We've had a lot of stars line up in our life."
When Tom and Charlie Silva installed the 50-pound fireback, they applied construction adhesive to the back, pressed the fireback into place in a recess designed for it amid the kitchen's backsplash of white tile, and secured it temporarily with shims. The final step was adding caulking around the perimeter, a more secure option than grout.
For more on the restoration of this 1879 New England home, check out the Newton Generation NEXT House.