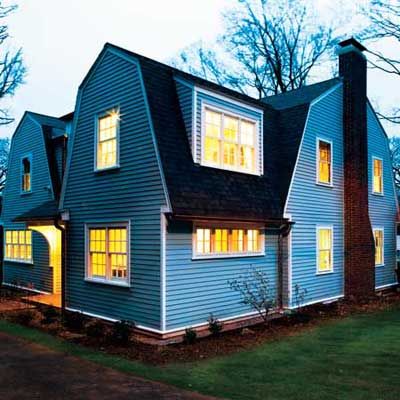 Getting the right rooms for your reno without blowing the budget takes a little attention to detail and some design savvy. Here are five tips to help you pare back on costs:
Keep an inspiration file. Gillian Pierce—owner, with husband Bill, of the TOH TV project house in Newton Centre, Massachusetts—had been collecting photos of kitchens from catalogs and magazines for years. So by the time she and Bill were ready to tackle the renovation, she had already begun to whittle down the features she wanted most in her dream kitchen. "Her planning and diligence saved us time and helped us make decisions more quickly," says Bill.
Have a design pro pitch in. The Pierces had hired a different architect to draw up plans for their first project, a small master bath. But they didn't pay him to oversee its construction. "In retrospect that was a mistake," says Gillian. "It was worth every penny to have our architect, Paul Rovinelli, involved all the way through this time. He came up with ideas we'd never have thought of on our own, and he helped us resolve tricky issues that came up during construction."
When possible, build up instead of out. A two-story addition saved the Pierces major bucks on pouring the foundation, because its footprint is relatively small. Plus, they avoided having to build on an unused area of their miniscule 0.15-acre lot; even a tiny yard is a highly prized amenity in their small-scale neighborhood.
Walk through rooms when the walls are open. It's relatively easy then—and cheaper to boot—to make changes that maximize the functionality of each space. "We looked at our family room before it was done and were able to mark the right spots for putting in speaker wire and coaxial cable," says Bill.
Know what you don't need. To avoid falling prey to the budget-busting "might as wells" during a reno, list amenities you can do without in each room. "I'd decided early on that I didn't want a double oven in the kitchen because I never used the second oven in our previous house," says Gillian. "So when this option came up, it was easy to turn it down and avoid the extra cost."